How it starts

Forex signals groups on Telegram are giving free signals to budding traders (eg : https://t.me/GBPUSDUSDJPYfx or https://t.me/UsdjypEurusdGBpusd01 etc) LOTS OF THEM AROUND.

Such groups regularly post about attractive investment plans (of course, anything that sounds too good to be true IS ALWAYS too good to be true)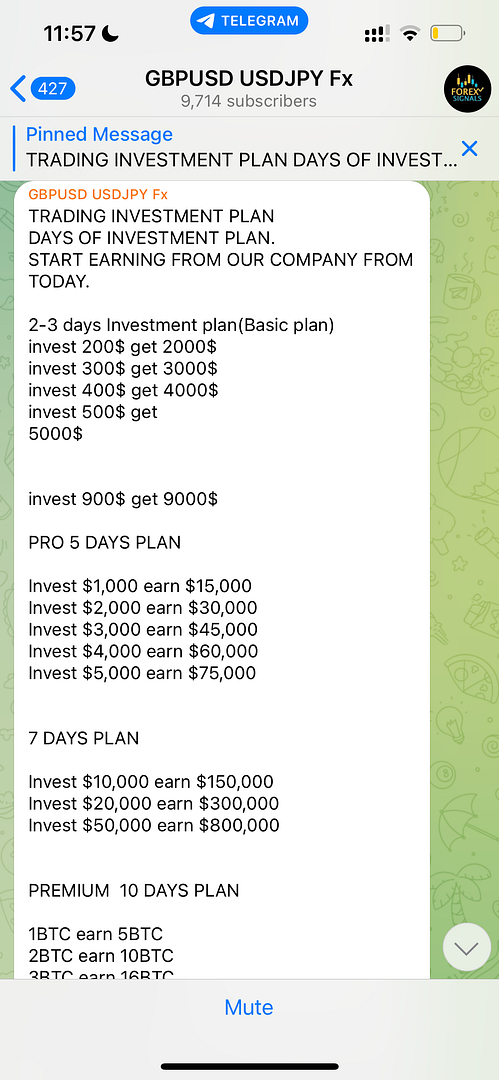 They also regularly posts screenshots of "messages" about investors receiving money, or reinvesting, or interested investors wanting to set up an account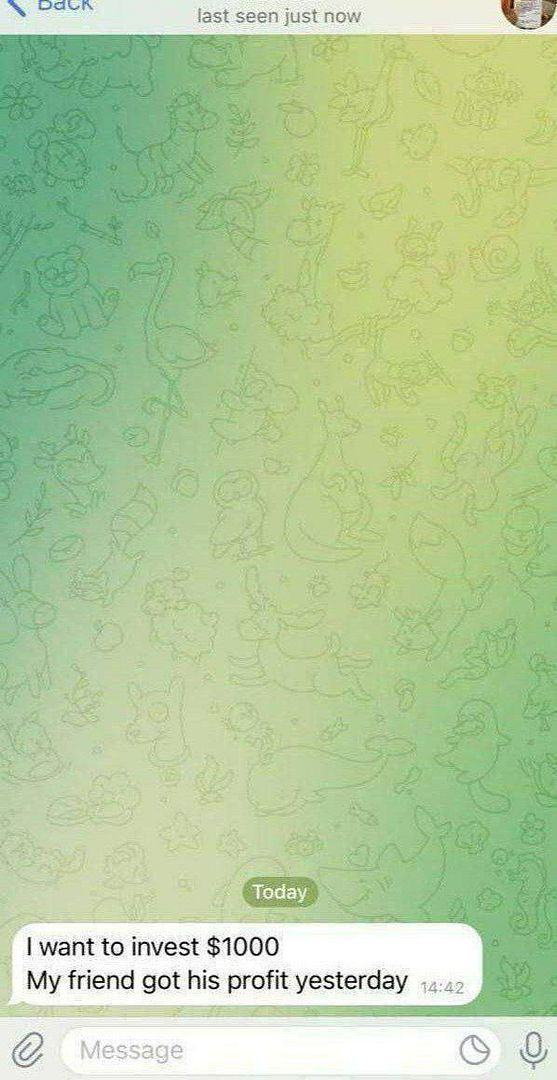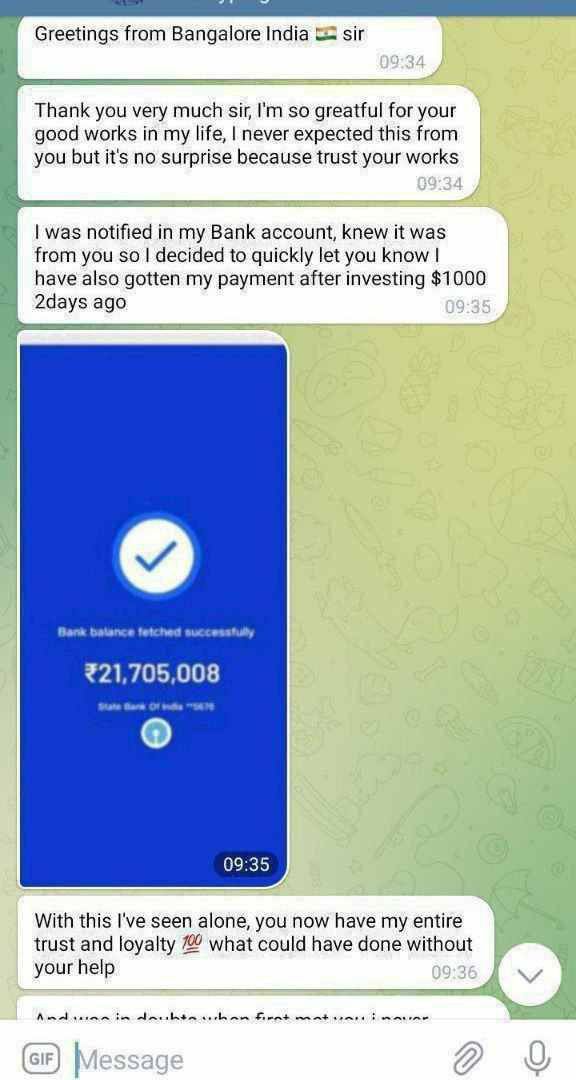 There will be a pinned message of the investment plan and instruction to contact admin for details. In this case, the admin is @trader_williss

First scam :
Scammer asks for key information such as full name and nationality, and your crypto wallet address to receive profits
Once you've made a transfer either in bitcoin or usdt to wallet address TLSBCwmRnuNuVyLwh1jCrYqTBwW5jVEe27, scammer would say that he will set up an "investment portfolio" for you instantly. I think they would have multiple wallet addresses so this is probably just one of them.

If you start off with the lowest tier investment of 100USDT, you can request for your profits in just 3 days. The first scam is transferring them the initial investment amount.
Second Scam :

When you request for withdrawal, the scammer will tell you that you need to transfer a network coverage fee for the profits to be processed.
They would say that your profits have already been processed but it's stuck in blockchain due to insufficient network fees and that you will receive your profits within minutes of transferring the network fees to them.

If you ask for proof, they will send you convincing photos of a trading account with your name, and the amount inside your account. They will also give excuses such as not being to show you the transaction because they have too many in the database and won't be able to search for yours yada yada

Once you've sent them the network cover fee, they will do shady stuff like deleting your messages, and telling you that your profits will reach you in 24 hours (when they said minutes prior).

They will tell you to exercise patience, then delete your entire conversation, and remove you from the forex channel where you obviously learnt of this investment plan. But they don't block you (which is interesting and weird)

If you attempt to contact them again, they will continue to lie and continue to scam you (duh):

"I didn't intentionally delete our chats, there was a little mistake, I forwarded a clip(video) of forex tutorial to educate our subscribers on new strategies to trade. Unfortunately we forwarded it to both those that didn't subscribe to our VIP paid channel, so I had to wipe the customer chats in our data"

And proceed to say that you need to give them a 10% commission to receive your profits.

"Yes you have cleared off the network (cover) fee and your ROI is ready, you'll to pay a 10% of your total profit for commission fee"
Of course, this is yet another scam
"I showed you your investment portfolio and you saw how much we made trading with your capital in MT4 for just 3days of trade, so what would give you the impression that we aren't legit?"
"The 10% commission is part of our policy and I suppose you read it when I sent you our policy and how the investment works"
So, don't get scammed!
Remember, anything that's too good to be true, is too good to be true!