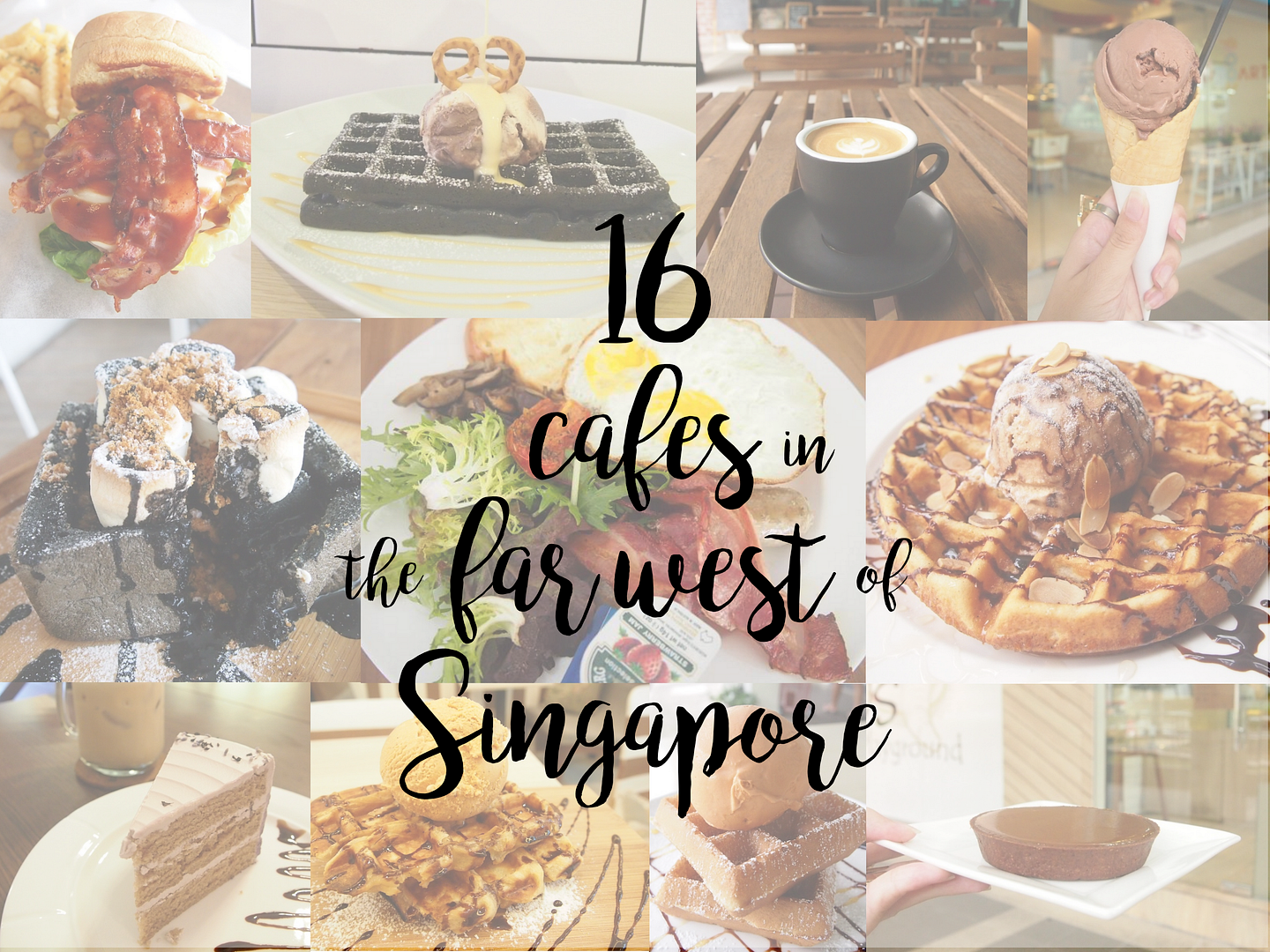 We checked out 16 cafes in the west of Singapore. And we mean the extreme west, like Pioneer to Dover so cafes in Holland Village and Bukit Timah are not covered in this listicle. The independent cafes featured are not part of any chains and are not located in shopping malls. If you're planning a cafe-hopping trip to the west side, or just looking for pit stops while catching pokemon, our little list might be of help!
1) Archipelago Creamery
Archipelago at Nanyang Community Centre rocks a nautical theme and the bright space is best known for their Shibuya Toasts and housemade gelato. We tried the Magma Smores Toast ($14.80) and Lemon Meringue Tart ($3.50) which were both rather disappointing. The toast was stale and the tart crust was soft and the meringue top very grainy. I also tried their pistachio gelato which tasted nothing like pistachio. The icecream parlour has potential but I believe their products could use some work.
Nearest MRT : Pioneer
Nanyang Community Centre
60 Jurong West Street 91, #01-09
Singapore 649040
Daily : 12pm - 12am
2) Pits & Pans (Closed)
Opened by the folks behind Archipelago Creamery, Pits & Pans is also located in Nanyang Community Centre. The space prides itself on its selection of burgers, pastas and pizzas. We had the Baconator ($14.90) made up of applewood smoked bacon, homemade barbecue sauce, a bacon stuffed pork patty, swiss cheese and burger buns. The patty was quite tough and the burger was decent at best. The place reeks of oil and it isn't somewhere you will want to stay for long.
Nearest MRT : Pioneer
60 Jurong West Street 91, #01-04
Singapore 649040
Sunday, Tuesday - Friday : 12pm - 10pm
Saturday : 12pm - 11pm
3) Beans & Cream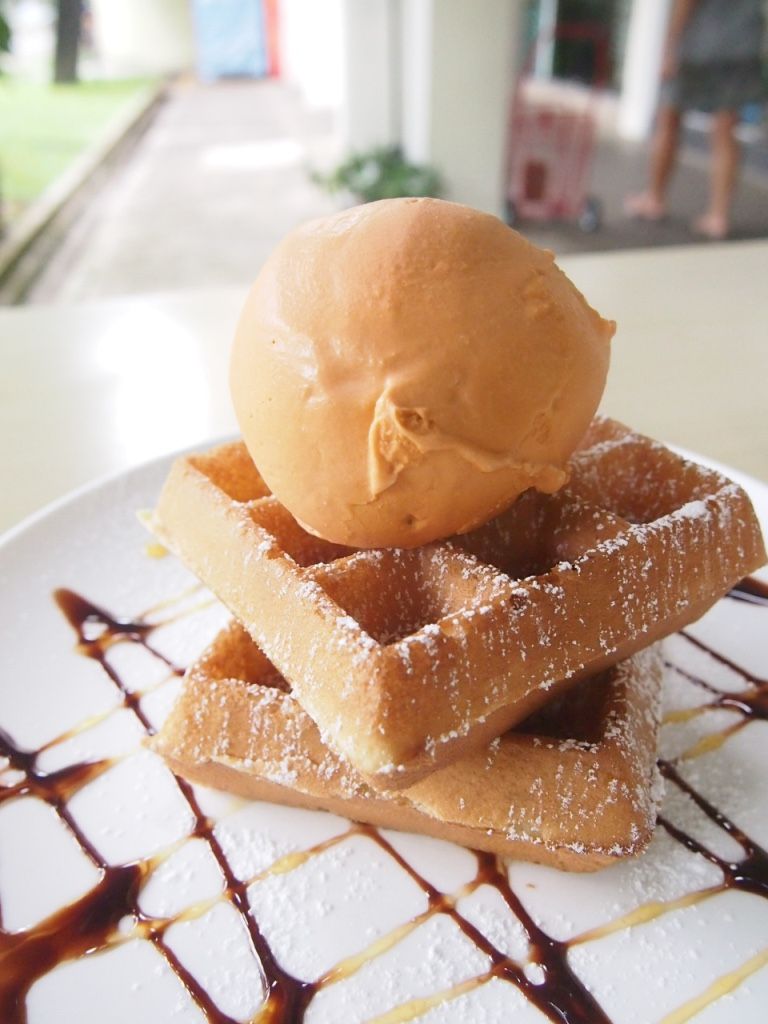 A humble icecream and waffles spot that dishes out housemade icecream and waffles at very affordable prices. We paid $6.50 for this sweet lil treat and I have to say that it was money well spent. I will recommend the Thai Milk Tea icecream.
Nearest MRT : Bukit Gombak
347 Bukit Batok Street 34, #01-260
Singapore 650347
Tuesday - Friday : 1230pm - 930pm
Saturday - Sunday : 12pm - 930pm
4) Time Table Cafe
The fragrant waffle ($6.80) was dense, chewy and had a light crisp. The range of icecream available is outsourced and I'll suggest that you skip them but the waffles are definitely worth a try. Prices are very wallet-friendly and they have quite an extensive menu. I'll love to give their pasta dishes a go someday.
Nearest MRT : Lakeside
Block 456,Jurong West Street 41, #01-726
Singapore 640456
Daily : 11am - 11pm
5) Creamology
Tucked away in a residential estate is a six months old icecream cafe that serves up red velvet waffles and charcoal waffles. The Charcoal Waffles with Mars Bar icecream and Salted Egg Yolk Sauce is a whopping $10.30. The waffle was bland and hollow and the salted egg yolk sauce was really mild in flavour. The icecream here, sadly, is nothing to shout about too. We had difficulty picking a flavour despite trying five because none of them came close to even pleasing our palates.
Nearest MRT : Lakeside
498 Jurong west Street 41, #01-450
Singapore 640498
Tuesday - Sunday : 12pm - 930pm
6) The Usual Place (Closed)
The Usual Place seemed promising but their Truffle Fries barely had a trace of truffle oil, their Usual Burger had a patty that was hard and dry and their Salted Egg Yolk Pasta could do with some tweaking. Sad to say, we probably won't be coming back.
Nearest MRT : Chinese Garden
346 Jurong East Street 31, #01-73
Singapore 600346
Sunday, Tuesday - Friday : 11am - 330pm, 530pm - 10pm
Saturday :11am - 3.30pm
7) Necessary Provisions
I remember popping by Necessary Provisions when they first opened in 2012 and falling in love with their Savory Scones and Pandan Chiffon Cake. The menu has gone through quite a fair bit of changes over the years but the cafe remains very popular.
Nearest MRT : Beauty World
21 Eng Kong Terrace
Singapore 598993
Wednesday - Friday : 3pm - 12pm
Saturday : 11am - 12am
Sunday : 11am - 6pm
8) Lynn's Cakes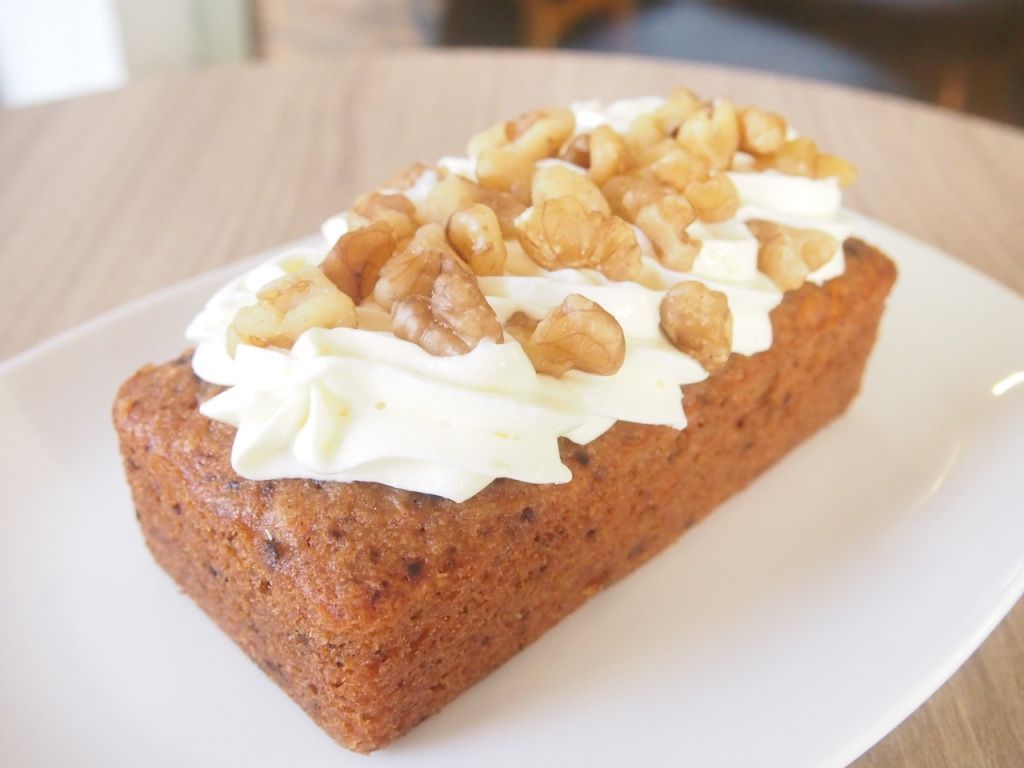 While the cafe is not halal-certified, the cakes are made with halal ingredients. Popular options include the tall and stunning rainbow cake($8.50), Cookie Butter Cheesecake($8.50) and Carrot Cake($7.50). We did not try the coffee but it should be pretty good seeing that a Synesso is in play.
Nearest MRT : Beauty World
11 Eng Kong Terrace
Singapore 598983
Sunday, Tuesday- Thursday : 11am - 7pm
Friday - Saturday : 11am - 9pm
9) Buck Tile St. Cafe
Buck Tile St. is not the most accessible cafe but I like that it is nestled in a serene estate. They use a Spirit and Common Man beans here so I expected coffee to be very good. It turned out to be not bad but I do dislike the fact that they use leftover milk from milk-steaming to make their iced drinks, resulting in that thick layer of foam. I ordered an iced latte, not iced cappuccino please. The Earl Grey Lavender Cake ($7.90) was quite frankly, horrid. It was so dry and hard and I could hardly detect any traces of earl grey flavour in the sponge layers. One bite, and I'm out. Their blue velvet waffles is the most photogenic and most raved about item here so maybe you will like to try that. The cafe is very popular with students and there's wifi and free parking available.
Nearest MRT : Clementi
104 Faber Drive
Singapore 129412
Thursday - Tuesday : 12pm - 11pm
10) Ice Cream Frenzy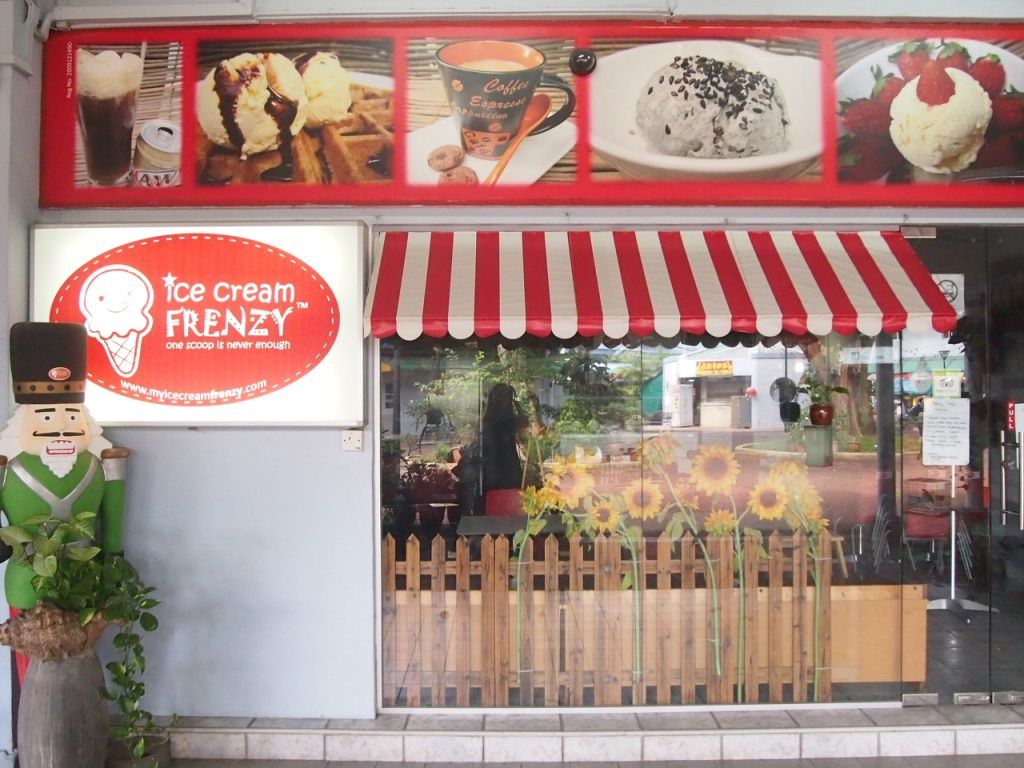 Six years old Ice Cream Frenzy has been serving the residents of the West Coast area for a long time now. I popped by but the shop was closed unfortunately so please do share with me what you guys think about this place!
Nearest MRT : Clementi
Blk 501 West Coast Drive, #01-250
Singapore 120501
Sunday - Thursday : 11am - 10pm
Friday - Saturday : 11am - 11pm
11) Bell's Cottage (Closed)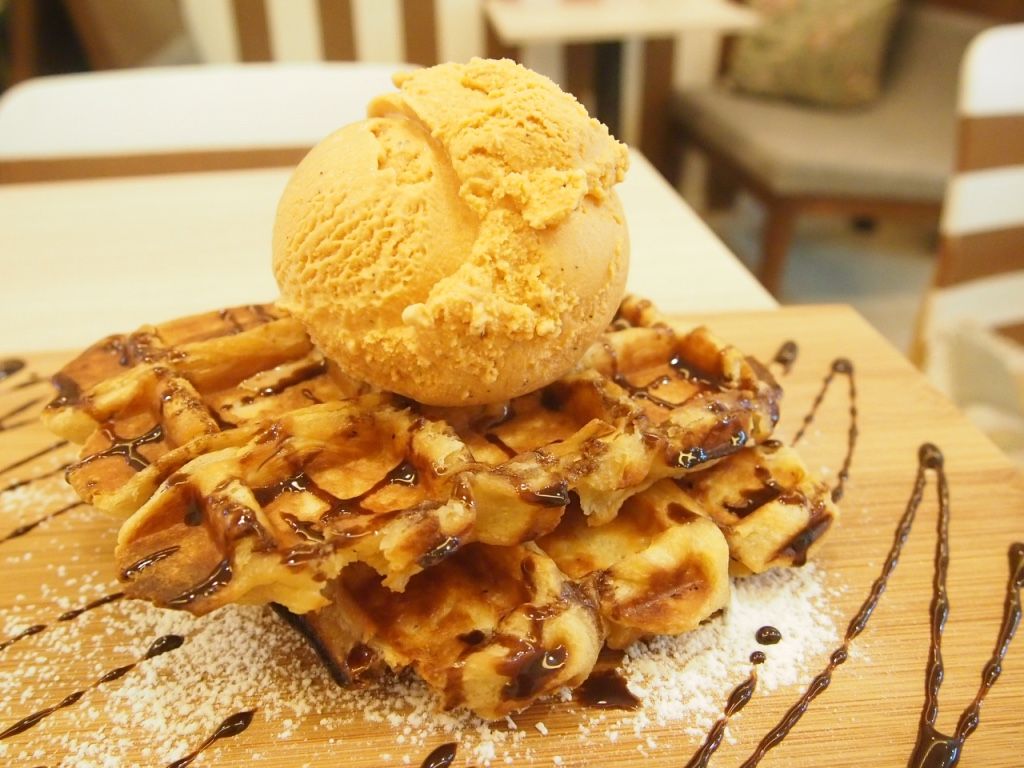 Bell's Cottage is a cozy little haunt that is dressed up like a cottage. We heeded their recommendation and chose a scoop of Thai Milk Tea icecream to go with the Churros Waffles. The entire get-up cost $11 and was incredibly frustrating because we couldn't understand why it was called churros waffles. There was no cinnamon or sugar to be found anywhere (the icing sugar doesn't count). The waffles also seemed to be flattened and were extremely hard. You can play some sort of drums on them as every tap on the rock-hard surface elicited quite a loud sound. The icecream here is sourced from suppliers and have a strange icy texture and are rather weak in flavour.
Nearest MRT : Clementi
354 Clementi Ave 2, #01-233
Singapore 120354
Sunday - Thursday : 12pm - 9pm
Friday - Saturday : 12pm - 10pm
12) Gelato Art
Gelato Art has been at Sunset Way for close to nine years and even I, who pop by Sunset Way a couple of times a year, have never seen it before. Four years ago, they underwent a change of hands and the new owners revved up the recipes and improved on them by leaps and bounds. While the brownie and apple crumble here aren't made in-house, the gelato is. Their most popular flavours include Durian, Rocher, Avocado, Black Jet and Sea Salt Caramel. I had a scoop of Rocher ($3.50) on a cone ($1) and it did prove to be one of the better gelato in the west.
Nearest MRT : Clementi
105 Clementi Street 12, #01-16
Singapore 120105
Sunday, Wednesday, Thursday : 2pm - 9pm
Friday - Saturday : 2pm - 11pm
13) The Tiny Roaster
A specialty coffeehouse that roasts their own beans and boasts a handcrafted brew bar. These guys are serious about their coffee! I asked for a swan for my latte but the barista told me that he could only attempt a tulip for me and I appreciate his honesty and effort. While the art leaves much to be desired, this is no doubt one of the better coffees that you can get in the western part of our island.
Nearest MRT : Clementi
106 Clementi Street 12, #01-62
Singapore 120106
Monday - Sunday : 12pm - 6pm
14) Drips Baker's Playground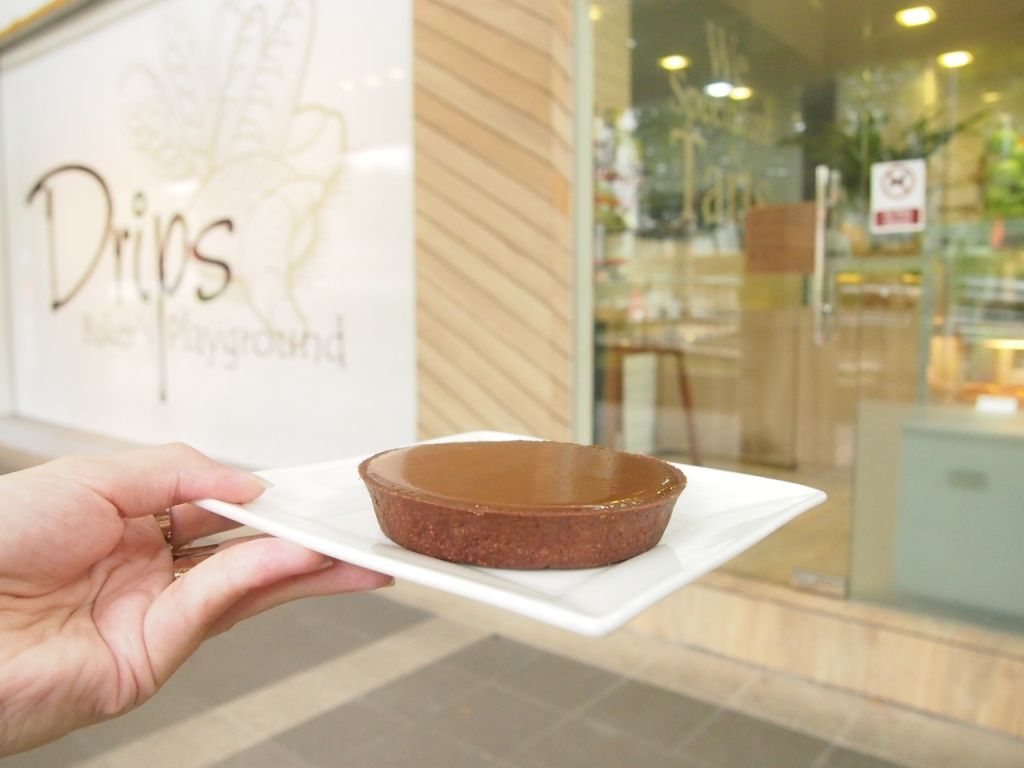 The second outpost of Drips Bakery stands tall and proud in Sunset Way, still focused on baking the best tarts and pastries. I was spoilt for choice and had a difficult time choosing between the lemon meringue tart, passionfruit tart, chocolate truffle tart and salted caramel tart. I eventually chose the Salted Caramel Tart ($6.50) which was so rich and decadent. Other pastries that caught my eye include Sticky Buns ($2.80) and Avocado Scones ($2.70). Will be back for more!
Nearest MRT : Clementi
109 Clementi Street 11, #01-05
Singapore 120109
Monday - Saturday : 8am - 8pm
Sunday : 8am - 6pm
15) W39 Bistro & Bakery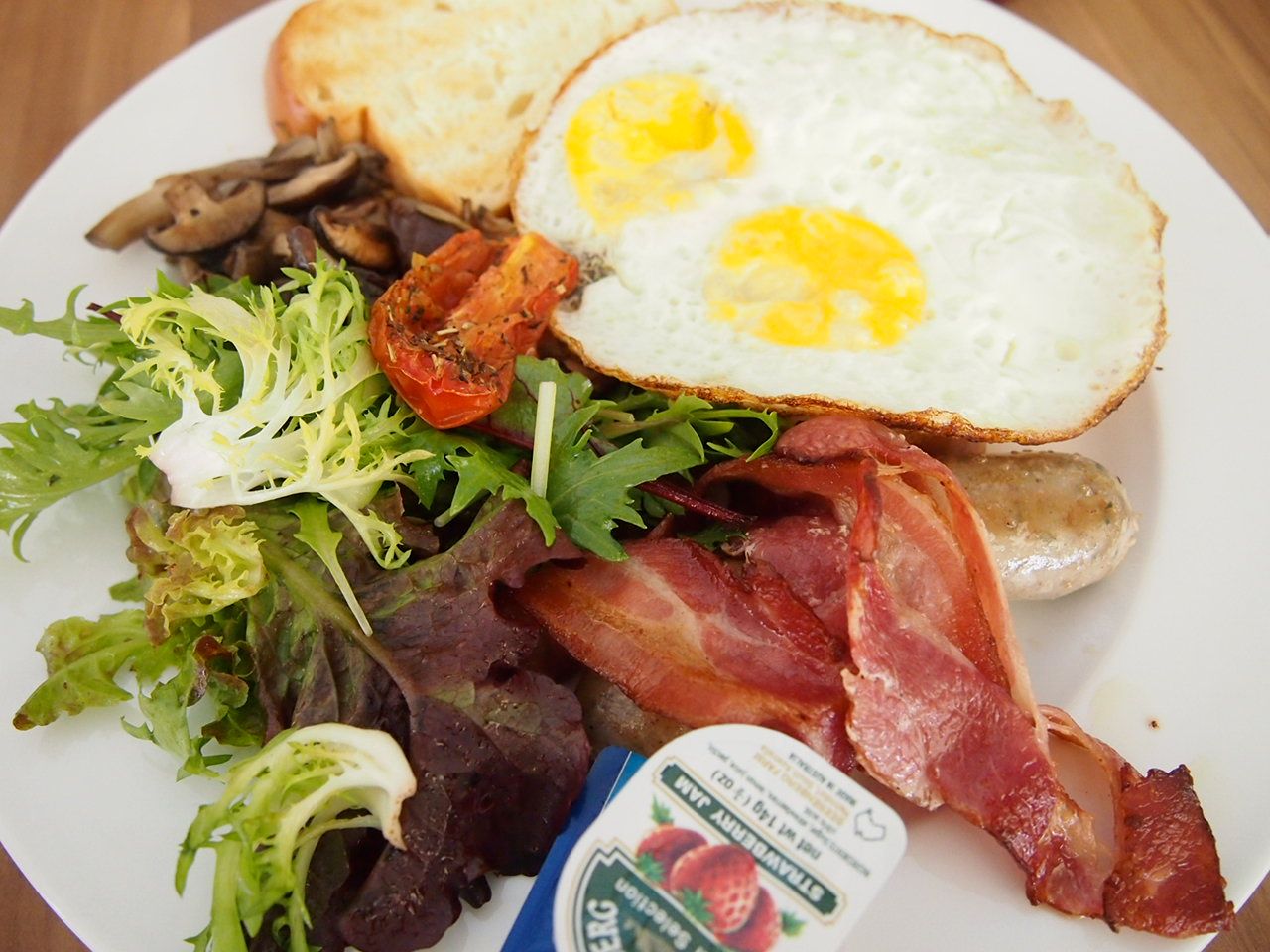 W39 is undeniably one of the most popular cafes in the West. They offer hearty brunch fare at reasonable prices and the place is always packed on weekends. It is a nice cozy spot decked in cheery colours and dogs are welcomed in the alfresco area.
Nearest MRT : Clementi
39 Jalan Mas Puteh
Singapore 128637
Tuesday - Friday : 11am - 10pm
Saturday - Sunday : 9am -10pm
16) Stirling Highway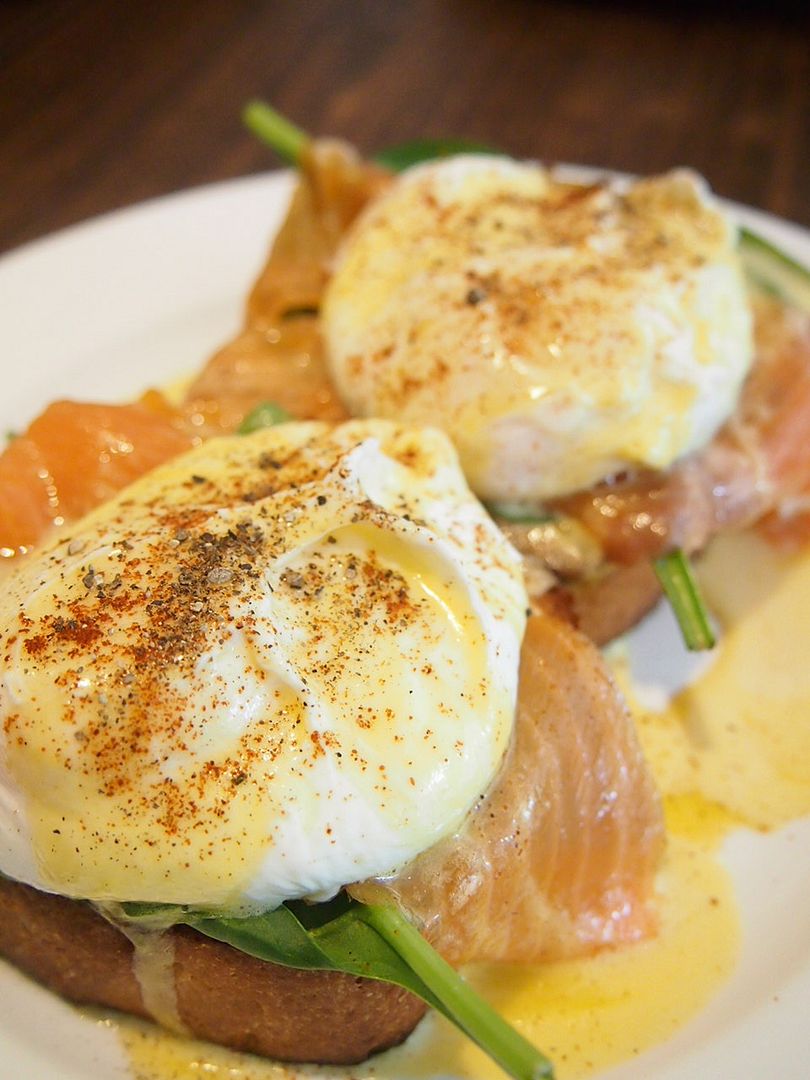 I'm very pleased to end this post with my absolute favouritest cafe in the west. If you know me, you know that I don't usually return to the same cafes. There are only just about three cafes that I've revisited again and again and Stirling Highway is one of them. I've been here at least 7 times I believe, always ordering the same dish, the Pulled Pork Pancakes. Think delicious pulled pork sandwiched between a stack of fluffy pancakes with crispy edges, accompanied by butter, Jack Daniel's maple syrup and homemade barbecue sauce. Every friend that I've brought with me to Stirling Highway loved the pancakes too, and have made return visits on their own to get more of that goodness. The pancakes here are, without a doubt, one of the best in Singapore and will always be number one on my list. You might wanna go for their Mentaiko Fries too! The cafe isn't the easiest to get to so I'll recommend driving but parking might be an issue on weekends. But no matter what it is, everyone should come by for the Pulled Pork Pancakes!!!
Nearest MRT : Dover
Ridgewood Condominium
5 Ridgewood Close, Unit #G1
Singapore 276696
Monday, Wednesday-Friday : 11am -9pm
Saturday - Sunday: 9am - 9pm
Okay, I have reached the end of my list and I wouldn't, in a million years, tell you that these are 16 cafes in the west that you MUST visit because some of them really aren't worth your time or money. There are still gems worth checking out of course and I hope that our honest list will be helpful!
---
Love, K