Saturday, October 17, 2020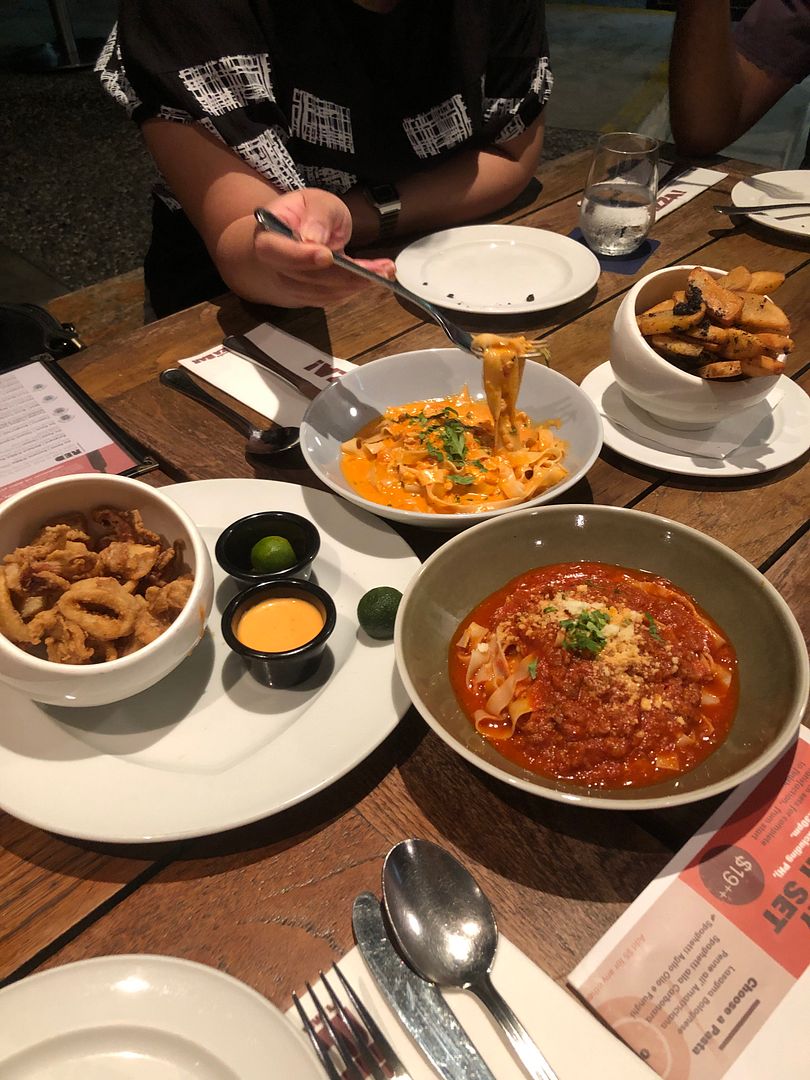 Not sure what to eat at Holland Village? Here's the Holland Village food directory that we all need. 
Thursday, October 8, 2020
It's been a dream of mine to dine at Burnt Ends, but I could never get a table. So when Miss Tam Chiak wanted to have lunch, I thought I would just try my luck again. And guess what! We scored a table for 2, just 2 days before our lunch date. I know, I know, it's crazy luck! I couldn't believe it myself. I had to double check my booking multiple times. I arrived a couple of minutes before our reservation, and was asked politely to wait outside as they got our counter seats ready. I WAS BEYOND EXCITED. There must have been a cancellation because we were moved from the bar seats to the counter! What a treat!
Pictured here is the magnificent Burnt Ends Sanger. Think extremely flavourful pulled pork packed between two pillowy-soft fluffy buns. Just look at the ratio of meat to bun! Every bite was an explosion of flavours and a party in my mouth! Too good, just too good. I have been dreaming about this, and I will definitely be back soon for this gorgeous creation, and also those Brown Butter Chocolate Chip Cookies.

Thursday, October 1, 2020
Avenue 87 is the newest kid on Amoy Street, and the brainchild of 2 Singaporean boys, Glen and Alex, who were born in 1987, and who grew up in Hougang Avenue 8 and 7 respectively. Hence, the name Avenue 87 seemed more than apt. With strong culinary backgrounds and stints at reputable dining establishments, the two came together again after their last working partnership at Tippling Club years ago. Even though Glen is based in Shanghai at the moment, he and Alex managed to work seamlessly together, virtually, to craft the modern Asian menu which is inspired by familiar flavours of childhood and their favourites dishes. The duo elevates local favourites with finesse and contemporary takes, while using ingredients from local and regional partners Are you ready to go on a nostalgic journey with Avenue 87?