Maison Astor might just be the best dog-friendly hotel that I've stayed in on my entire 6 month holiday in Europe. Built by John Jacob Astor IV, the 4 Star Curio Collection by Hilton property has an impressively rich history which dates back to 1907. Housing rooms in 9 categories, and suites in 4, the opulent Maison Astor is located on a quiet and safe street in the heart of Paris(8th arrondissement) between the Opera and Champs-Elysees. The magnificent hotel is the perfect base to explore popular attractions and visit luxury shopping streets such as Rue du Faubourg Saint-Honoré. Whether you're on a romantic honeymoon, or a relaxing vacation with your family and pup, Maison Astor promises a marvelous stay that you will remember for a long time to come.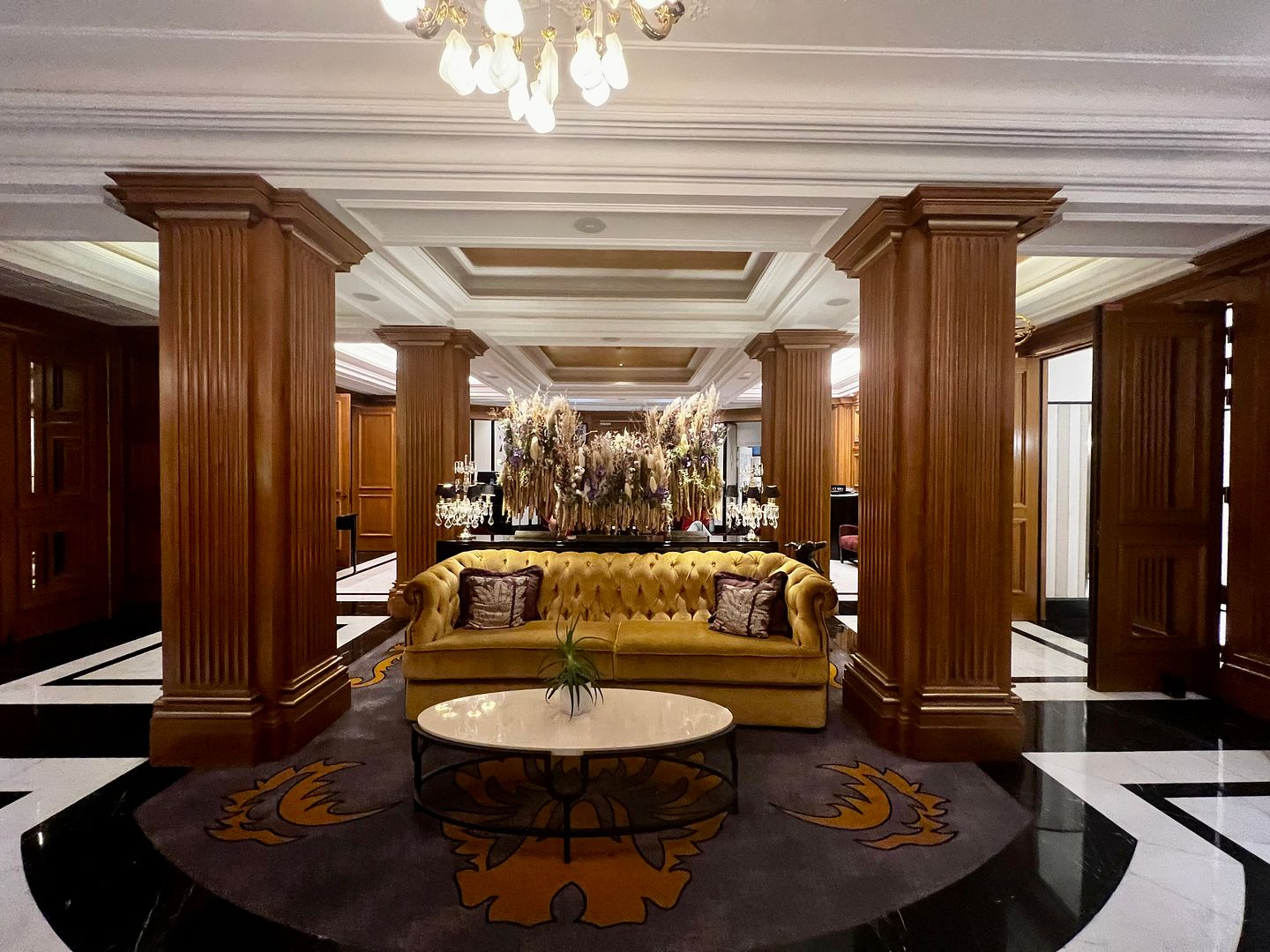 A very warm welcome will embrace you the instant you step into the beautiful property. The staff are amazingly warm and attentive, and will definitely make you feel extremely at home and well taken care of. Check-in was smooth, fuss-free and I was grateful that my early check-in request was very kindly acceded to. The reception area was decked out in plush couches in hues that even the royals will approve of. If you require any assistance at all, the friendly staff are always ready to help!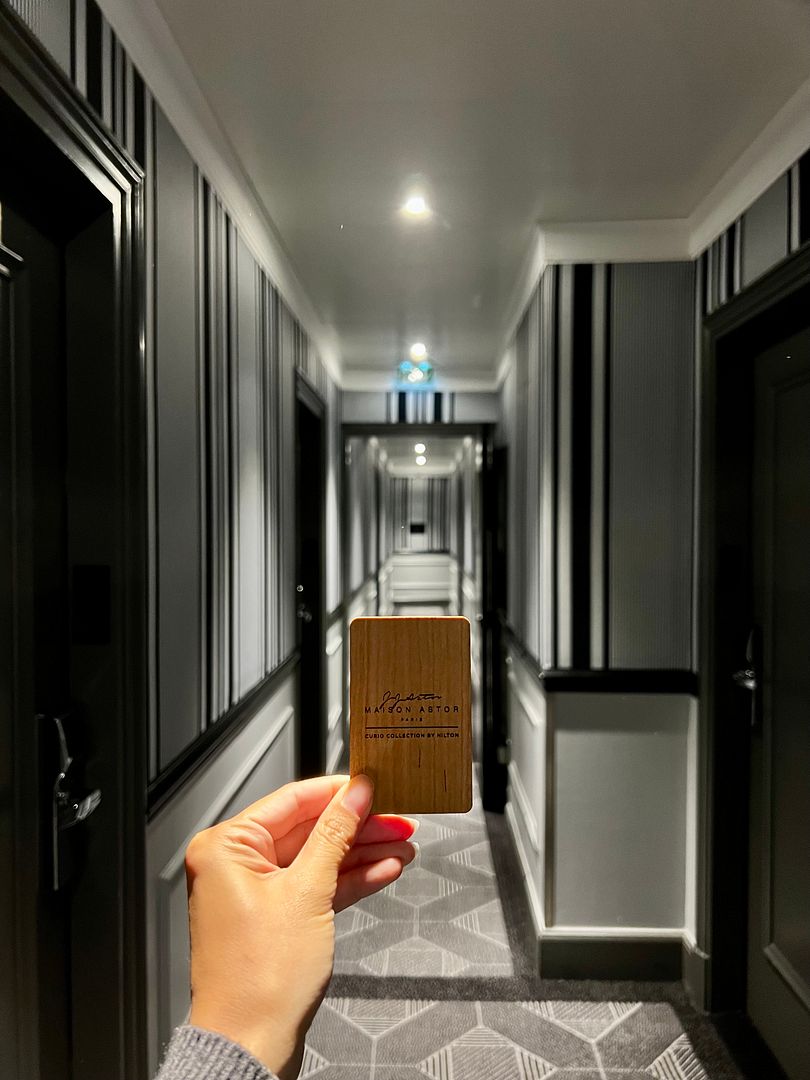 We got a Premium Queen corner room and appreciated the peace and quiet that the room offered. Even though there are loads of rooms on every level, the soundproofing in the room is great so I didn't even hear any noise (and I'm an awfully light sleeper). Needless to say, and as expected of a Hilton property, the incredibly lush and cushy bed is dressed in the smoothest sheets, and screams comfort all around. Snuffles and I both had the best sleep! There's nothing quite like snuggling under comfy covers after a long day out and about exploring the City of Love.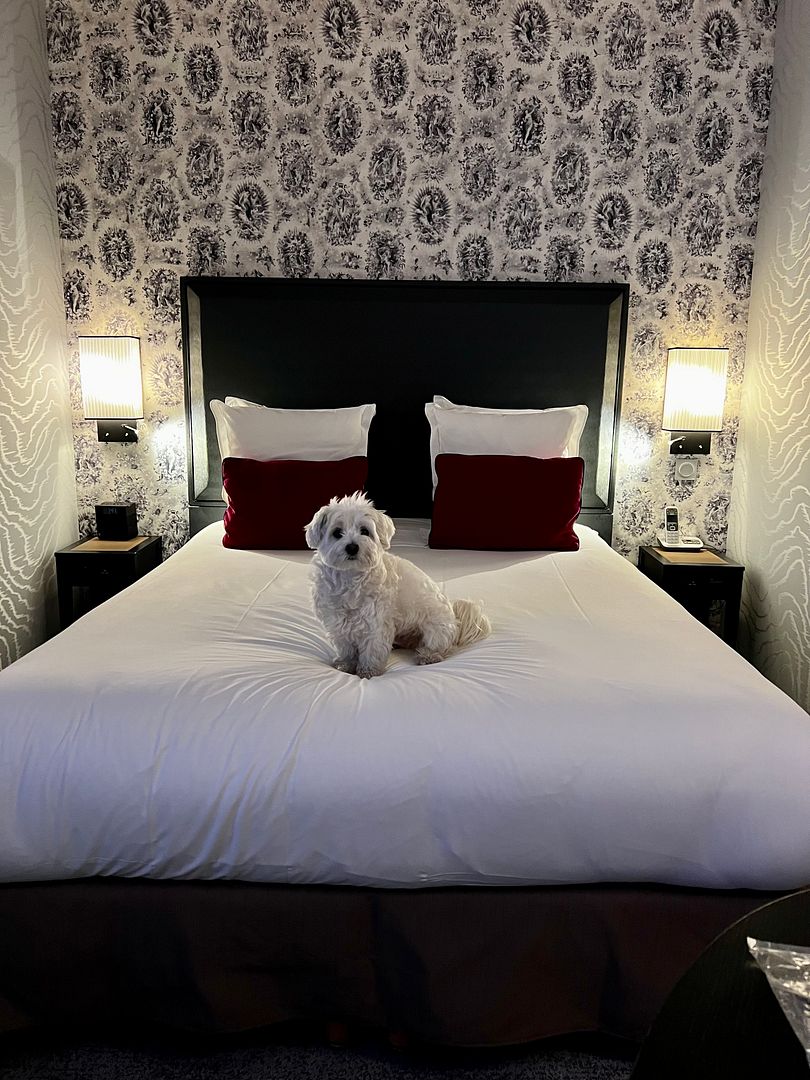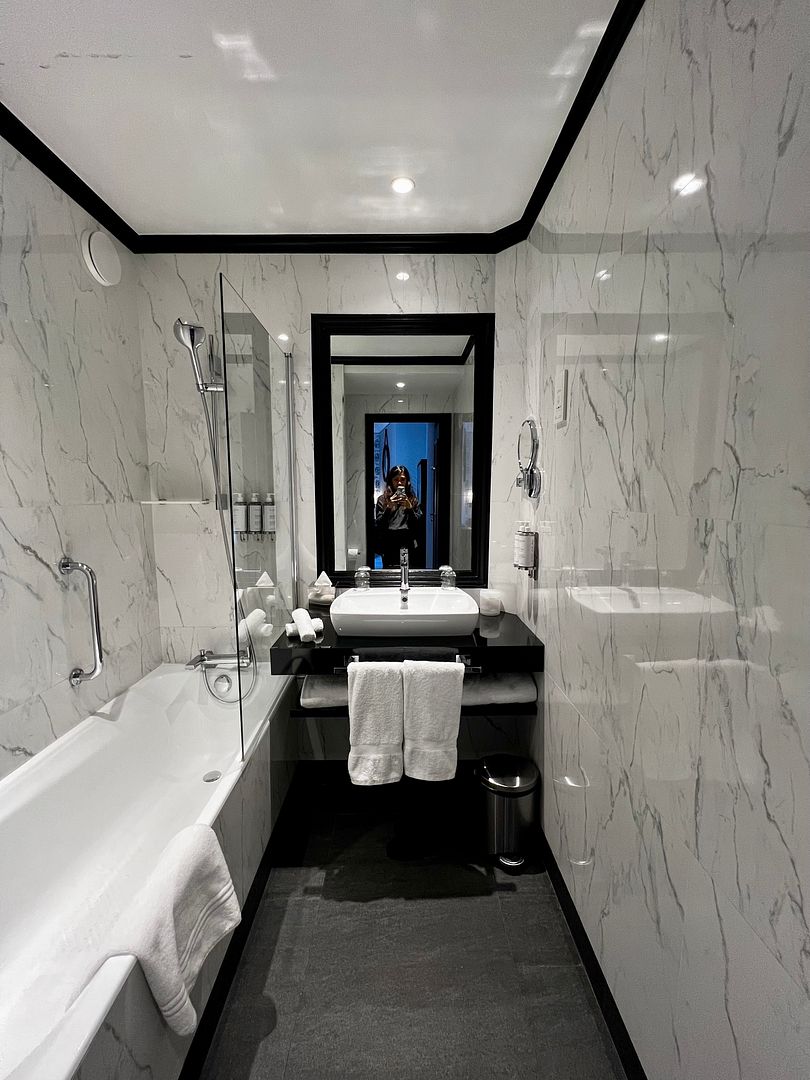 The roomy bathroom offers premium Clarins products and thick great quality towels. There's also a spacious wardrobe that holds a safe, bathrobes, slippers, hangers, laundry bags and hairdryer. After loads of walking, I ran a nice long bath, before jumping into a bathrobe, and making myself a hot cuppa with the Nespresso machine. I was a little peckish and considered ordering some food from room service but I decided to wait for breakfast because I knew it would be awesome.

Breakfast


Maison Astor makes sure that breakfast is an exciting affair to look forward to. With a lovely glass roof and luxe cushions, the breakfast room certainly looks like it's fit for royals. Build your own breakfast platter from a wide range of offerings such as viennoserie, yogurt, fruits, cold cuts, cheeses, cereal, jams, pancake, crepes, quiche, and cooked items(eggs, sausages, potatoes etc). Don't forget to pop by the dessert section which promises a tantalising selection of cakes and tarts that switches up daily. For beverages, expect different types of waters, juices, Comptoir Richard tea, and coffee.

The Club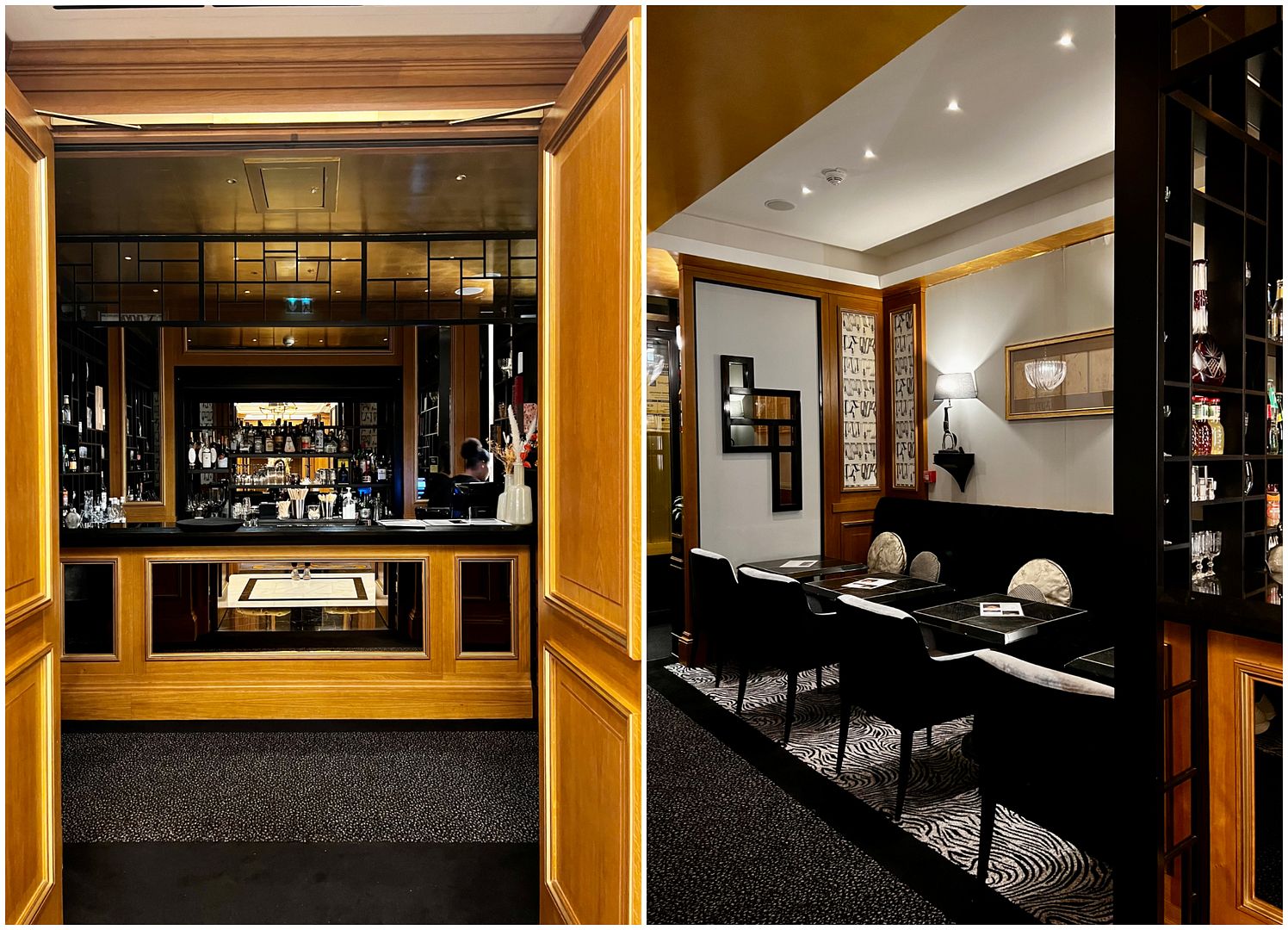 For those who will like to start the day in Parisian style will be delighted by an array of delicious pastries made by a "Meilleur Ouvrier de France" and will enjoy the Express Breakfast option. Come lunchtime, guests can enjoy the finest selection of French meat here. The Club turns into a bar at night, and bring guests back to the time of Prohibition.

Dining Room
This is where guests can indulge in a tantalising breakfast buffet, and also pop by for a tasty meal cooked with organic and seasonal ingredients coming from local farms and businesses.

Fitness Centre
Don't worry about not being able to get any exercise in on your holiday, because Maison Astor has a fitness room that comes equipped with a water dispenser and towels.
Meeting Rooms
I didn't get to take a photo of the meeting rooms because there was an event going on, but the hotel apparently is a really popular choice for corporate events. Not a surprise considering its beauty and location! Everything at Maison Astor was tip top, and the competence and service standard of the staff here was especially commendable. From the number of guests we met during breakfast, and how the hotel constantly has stream of guests, we know that many feel the same way as we do about the impressive property. Your stay here won't be disappointing, that's for sure!
Restaurants
Le Laborde
La Traboule
Un Amour de Bistro
Le Comptoir de L'Artoise
Le Mermoz
Le Florentin
Bistrot Richelieu

Cafe & Patisserie

Noir - Coffee Shop & Torrefacteur
Le Valentin Jouffroy
Le Burgundy Paris
La Pâtisserie du Meurice par Cédric Grolet


Attractions
Lourve
L'église de la Madeleine
Palais Garnier
Opera Garnier
Jardins des Champs-Elysees
Le Palais de L'Elysee
Champs-Elysees
Musee d'Orsay

Pont Alexandre III

119 Rue saint Lazare (Alsatian facade)
Rue Saint Honore

Colonne Vendome
Jardin des Tuileries
Place de la Concorde

Avenue Montaigne
Eglise Saint-Augustin
Galeries Lafayette Haussman

Accessibility
Nearest metro station : Saint Augustine (line 9), Madeleine(line 12), Saint Lazare

Charles de Gaulle Airport : 31 kilometers away
Orly Airport : 23 kilometers away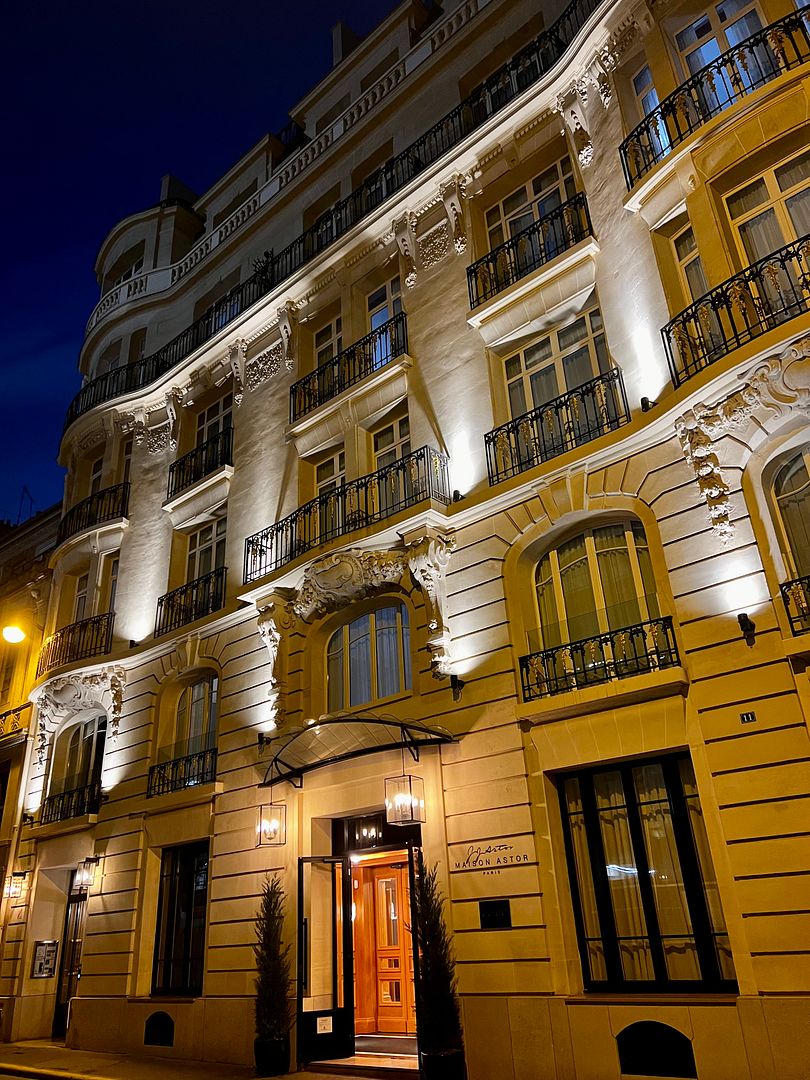 11 Rue d'Astorg, 75008 Paris, France