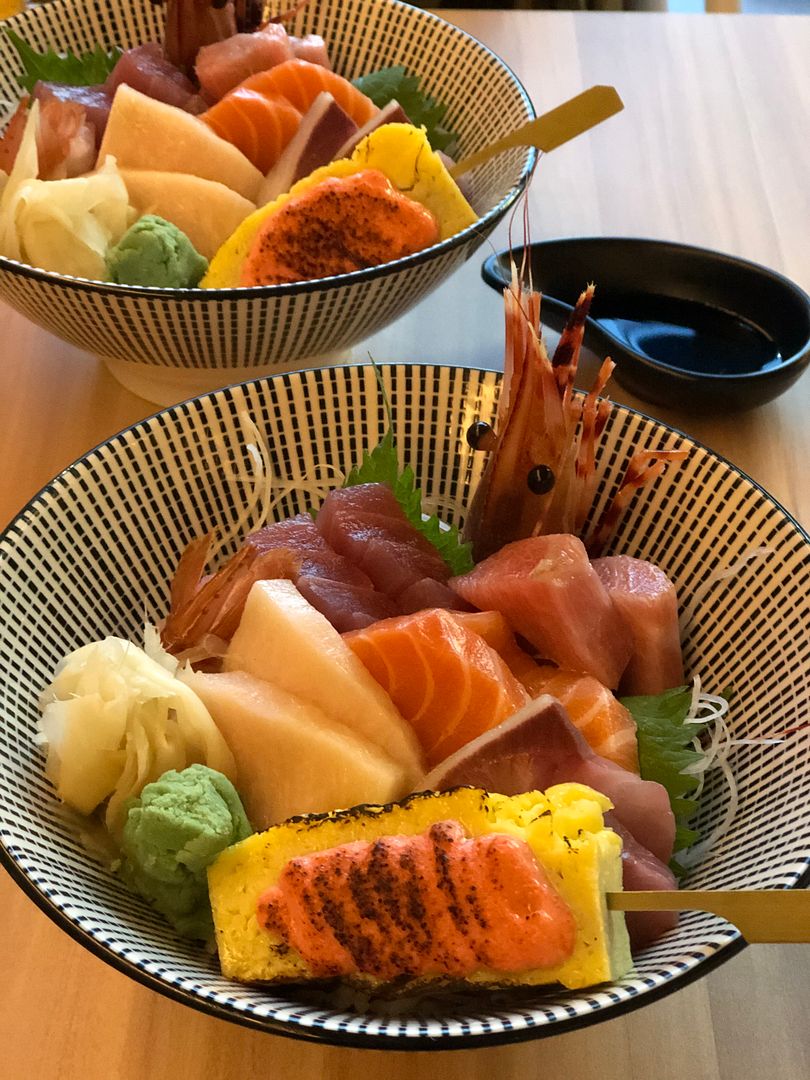 New Japanese restaurants excite me. I love Japanese food, and I live right across Holland Village, so when I noticed the opening of Takeshi-San, I told my friends that we need to visit. We popped by on a Thursday evening and scored the last available table. It was crowded and packed and we were pretty impressed by the crowd — the food and service must be good right?
Well, unfortunately, that was not the case at all.
Ordering is done via the scanning of a QR code but it requires you to key in your table number. So being seated at Table 1, we were served multiple orders that were not ours because other patrons did not key in their table number, so their orders were all sent to us by default. Even after our insistence of not ordering the dishes that were sent to us, we were met with looks of annoyance and no apology.
There was a man walking around, offering his recommendations. I would assume he's the boss. He came to our table and told us that they are the only ones offering fried maki and we had to try it. And he also spoke about how they were the only ones doing Inaniwa soba (which is definitely not true, and I pointed it out and he said no one does it like them, okay fair).
So here's our order :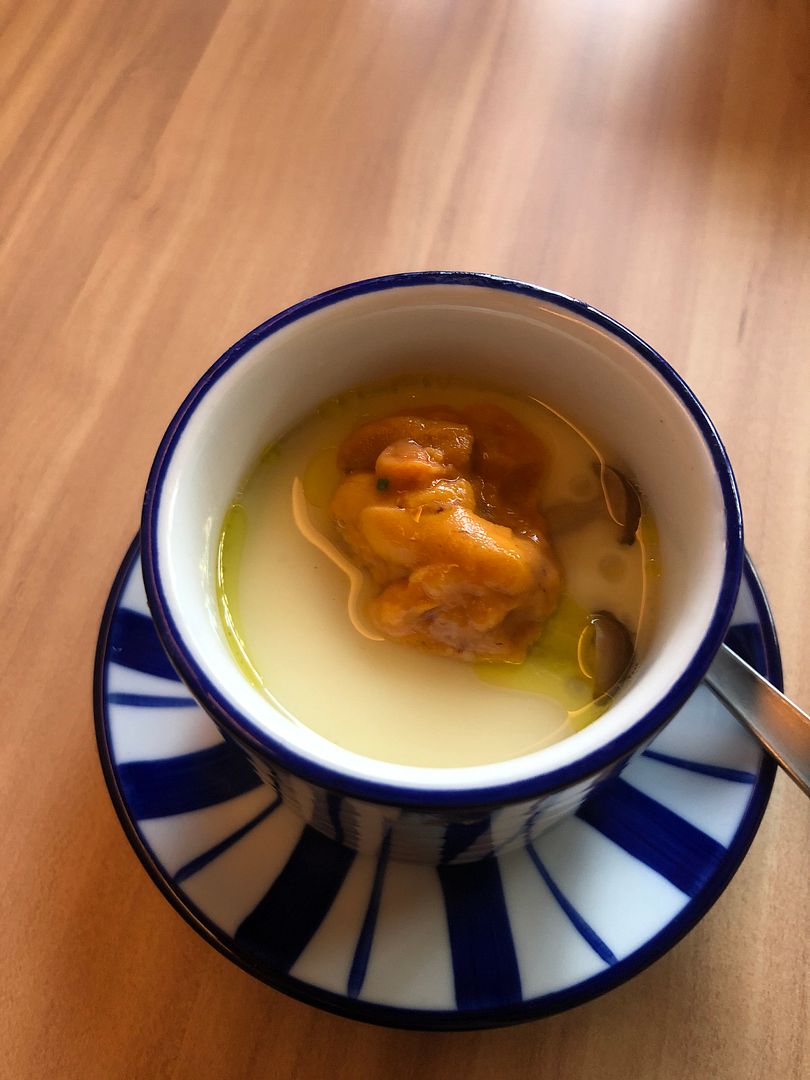 Uni Chawanmushi - $12
Pretty decent, nothing to shout about, but nothing to complain about either.
Fireball Roll - $18
This was legit bad. We couldn't even tell what we were biting into or eating. It wasn't crispy, the fried exterior was limp and stale, and the flavours were a mess. I've had fried maki before and they were awesome so this was really disappointing considering it's supposedly a signature item here. Please do not order this.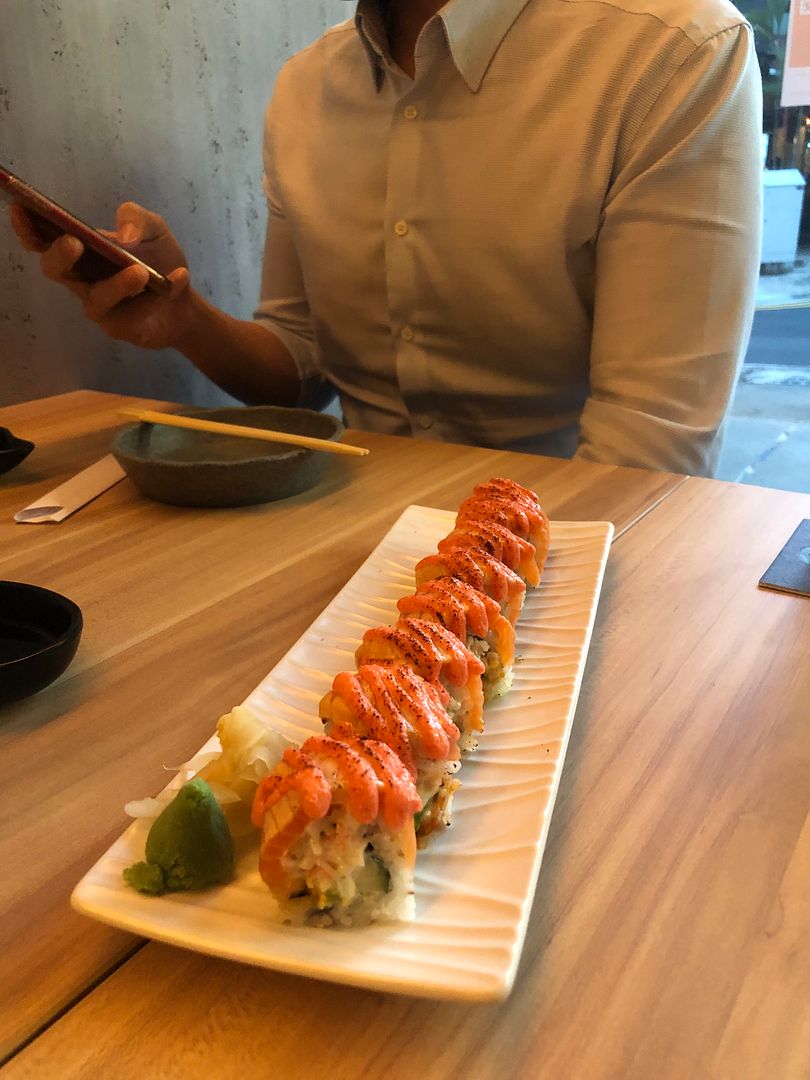 Salmon Mentai Roll - $17
Pretty standard spicy salmon mentaiko roll but the rice could definitely use some work.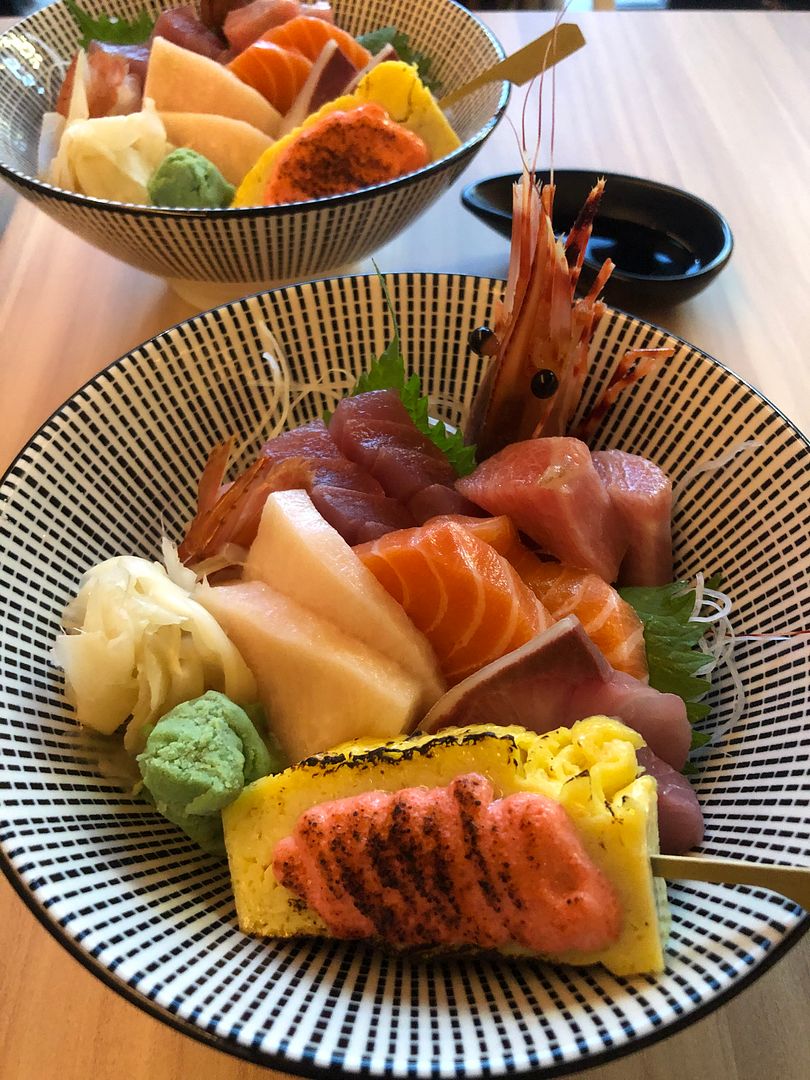 Takeshi Chirashi Don - $38
Chirashi Don is always my go-to so I naturally picked it. The sashimi was adequately fresh and there were two square pieces of tuna belly but $38++ for this? No thanks, I'll pick The Sushi Bar anyday and there are lots of chirashi options out there better than this at this price point.

My friend had the A5 Wagyu Yakiniku Don($28) which came with thinly sliced beef coated in a mildly sweet sauce. I didn't take a photo of it, but I tried it and it wasn't nice.
While we were talking about how we would never return, the bill came and I realised I was billed for my tap water($1.80). I only had one small glass of it (the glass is really small by the way), and I was shocked to be billed for it especially when I wasn't told that tap water is chargeable. So I asked about it, and the boss said that it's because this place is a beer place, so they want people to order beer and not tap water, and it's refillable so it has to be charged. To me, that's kinda ridiculous, so all bars shouldn't serve tap water eh? And like, the most important point is why wasn't I informed that it's $1.80? Then I could have considered another drink option or not order any at all.

It's safe to say that we'll never return.

38 Lor Mambong, Singapore 277694
Daily : 1130am - 3pm, 530pm - 10pm