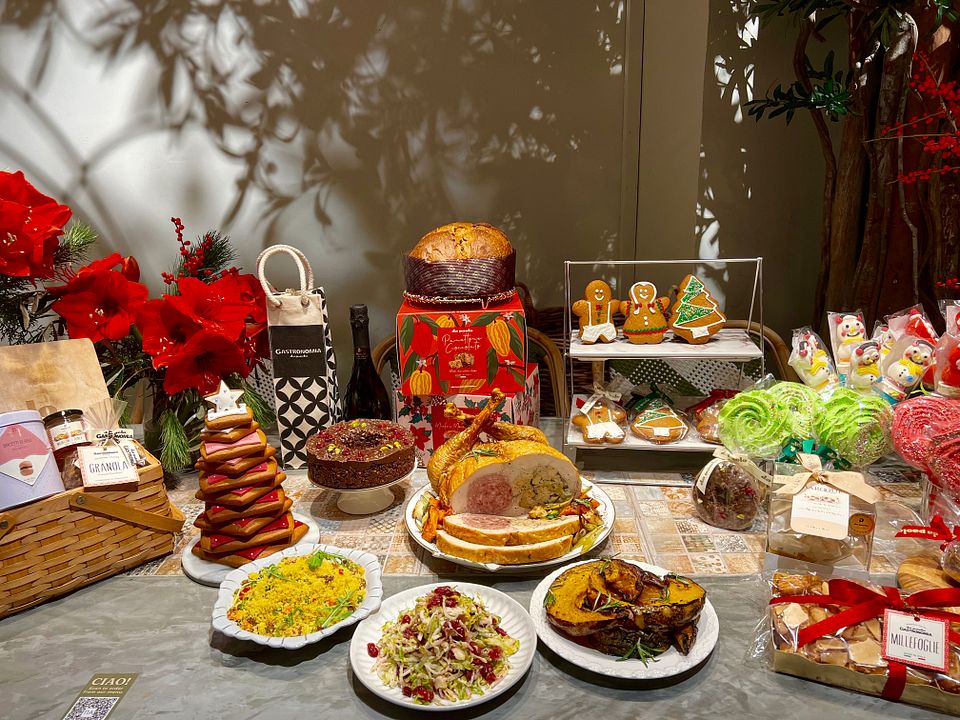 Christmas has always been my favourite holiday because of all the wonderful roasts and bakes that I get to indulge in! While we might not be able to dine out with our extended families or entire friend group this season, we can still have cosy intimate feasts at home, especially with Da Paolo Gastronomia who has really stepped up their game this festive season with a slew of stunning holiday favourites and gift options that will add sparkle to every party. With a little less than 2 weeks to our favourite holiday season, it might be a tad daunting to put together a smashing party but Da Paolo Gastronomia is here to take care of everything. Leave it to the professionals, they say; and you can definitely trust Da Paolo Gastronomia.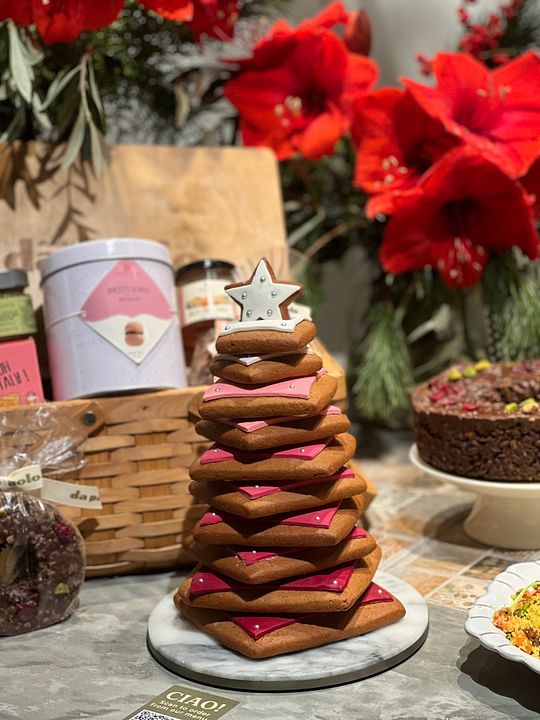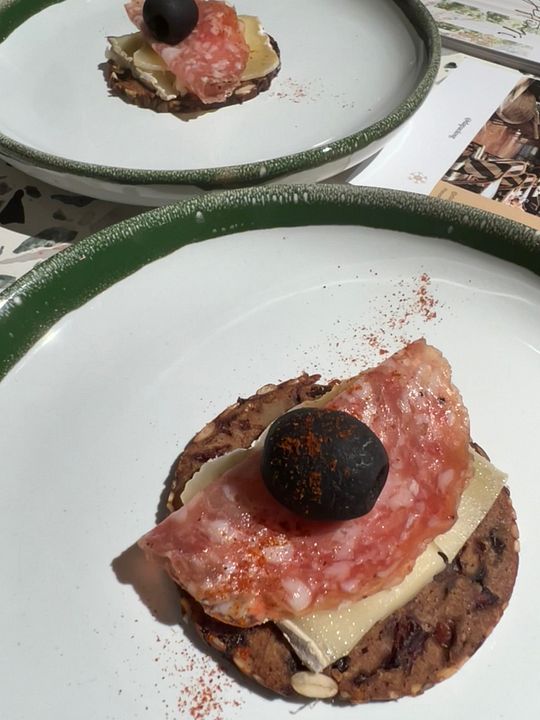 The Fruit & Nut Rye Sourdough with Salami & Cheese ($38, available till 31 December) is an interesting snack that you might like to send around the room before the real feast begins. The dense sourdough was nothing like what I've had before. It was a tad sticky, a tad chewy and paired well with the cheese and salami. The salami ($10/100g) and cheese ($15/100g) are also available for purchase from the Deli counter.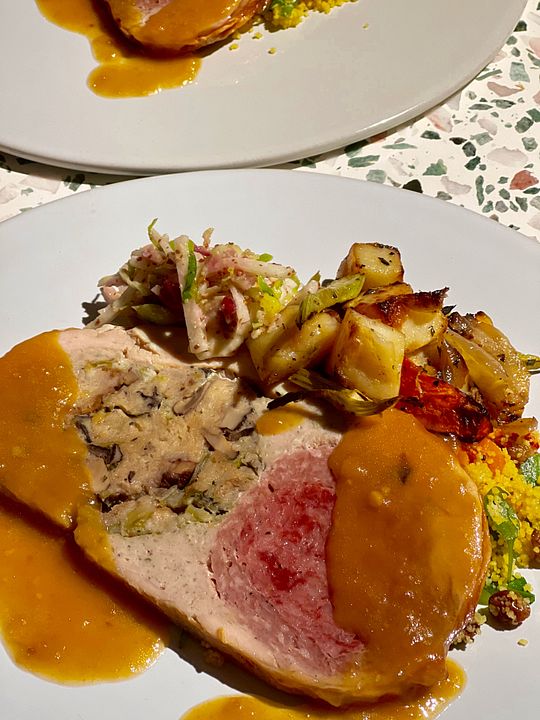 The Double-stuffed Deboned Roast Turkey ($298, approximately 3.5kg for 10-12 persons) is, no doubt, the highlight of Da Paolo Gastronomia's Christmas offerings. The turkey is meticulously deboned, stuffed with two stuffings (Cotechino stuffing, and Fresh chestnuts, mushroom and leeks stuffing) before it is stitched back by hand. The easy-to-carve turkey was really tender and moist and the stuffings were incredibly delicious! The turkey comes with carrots, onions, potatoes, celery and a homemade apple gravy. If the turkey is too huge for your crew, you can opt for the Deboned Roast Chicken ($118, approximately 2kg for 4-6 persons).
Other highlights include Brussel Sprouts, Turnip & Cranberry Salad ($55), and Couscous Salad ($39).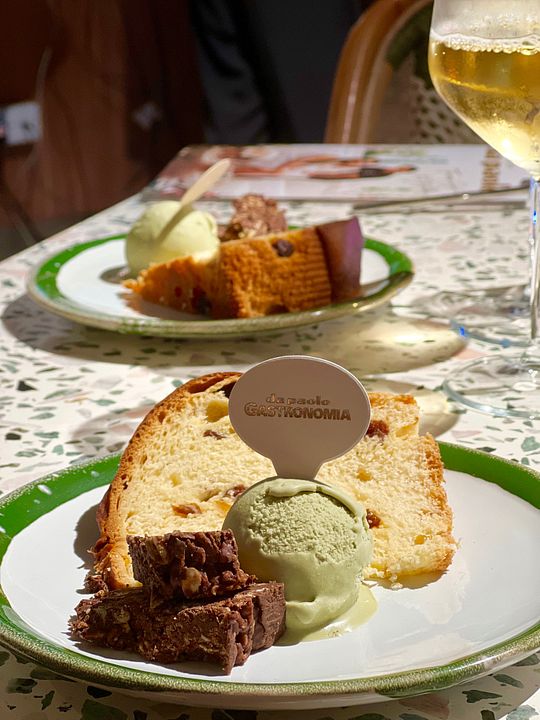 Don't forget to get their fluffy Da Paolo Panettone Classico(from $9.90, two flavours available) made exclusively by Da Paolo's artisanal bakers in Italy using time-honoured techniques with the best all-natural ingredients and sourdough starter, delicious Italian Praline Wreath(from $19.90) and gorgeous Stacked Gingerbread Christmas Tree($79) as well! Kids will absolutely love their Meringue Lollipops($13.90), and Assorted Gingerbread Cookies ($6). Da Paolo truly has something for everyone and their range of thoughtfully curated Italian gourmet gift hampers and baskets(from $128) that comprise their own Prosecco, honey and more, will make awesome gifts!
Da Paolo's sumptuous festive offerings can be ordered online via https://gastronomia-foodtoorder.dapaolo.com.sg/ from now to 26 December 2021 or while stocks last (whichever is earlier), for self pick-up from any Da Paolo Gastronomia outlet and delivery from now to 31 December 2021. Orders must be made three days in advance, before 12pm.
Are you ready for a merry, merry Christmas?