Deskopolitan House must be the most unique accommodation I have ever stayed in.
Nestled at the end of an interior courtyard with a garden, in the heart of Deskopolitan Voltaire, Deskopolitan House invites guests to stay, and play. There are 14 fully-equipped "Nests" in the compound, along with a luxurious co-working space that houses a cafe and opulent lounge area, a restaurant, gym, sports studios, concierge, barber shop, and nursery associative. Best part? They love and welcome your furry pals, and ensure that your pups have a great stay too!

Snagging a stay here means you have access to the cafe and lounge in the co-working space — this exclusive opportunity to join a community of insiders and have access to all of their services might just be what's most unique about Deskopolitan House. You can develop your ideas, co-create, play sports and above all, meet new minds. Every detail has been carefully thought of to provide guests with a truly memorable and comfortable stay. You can live, work, and play right here, all in one place!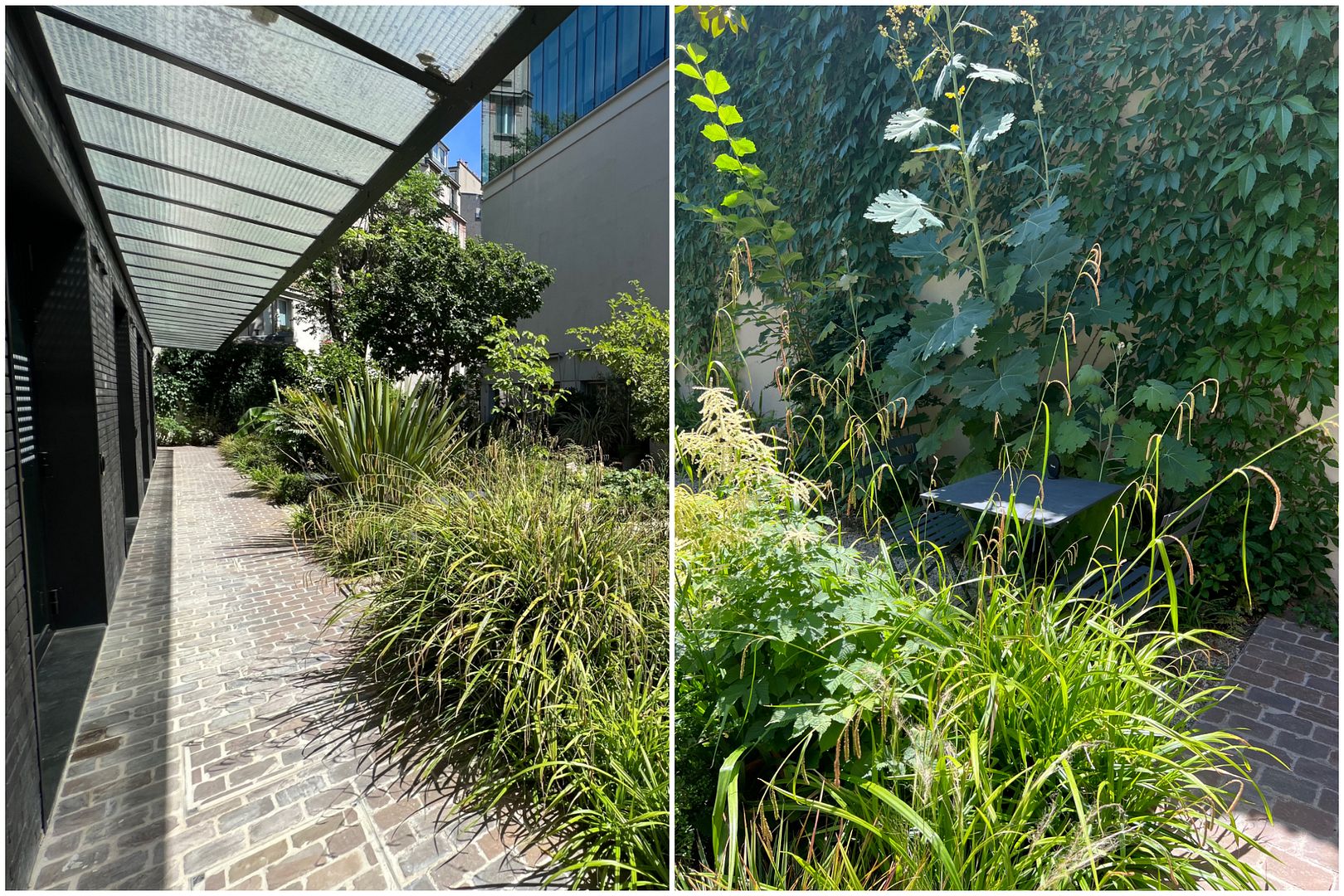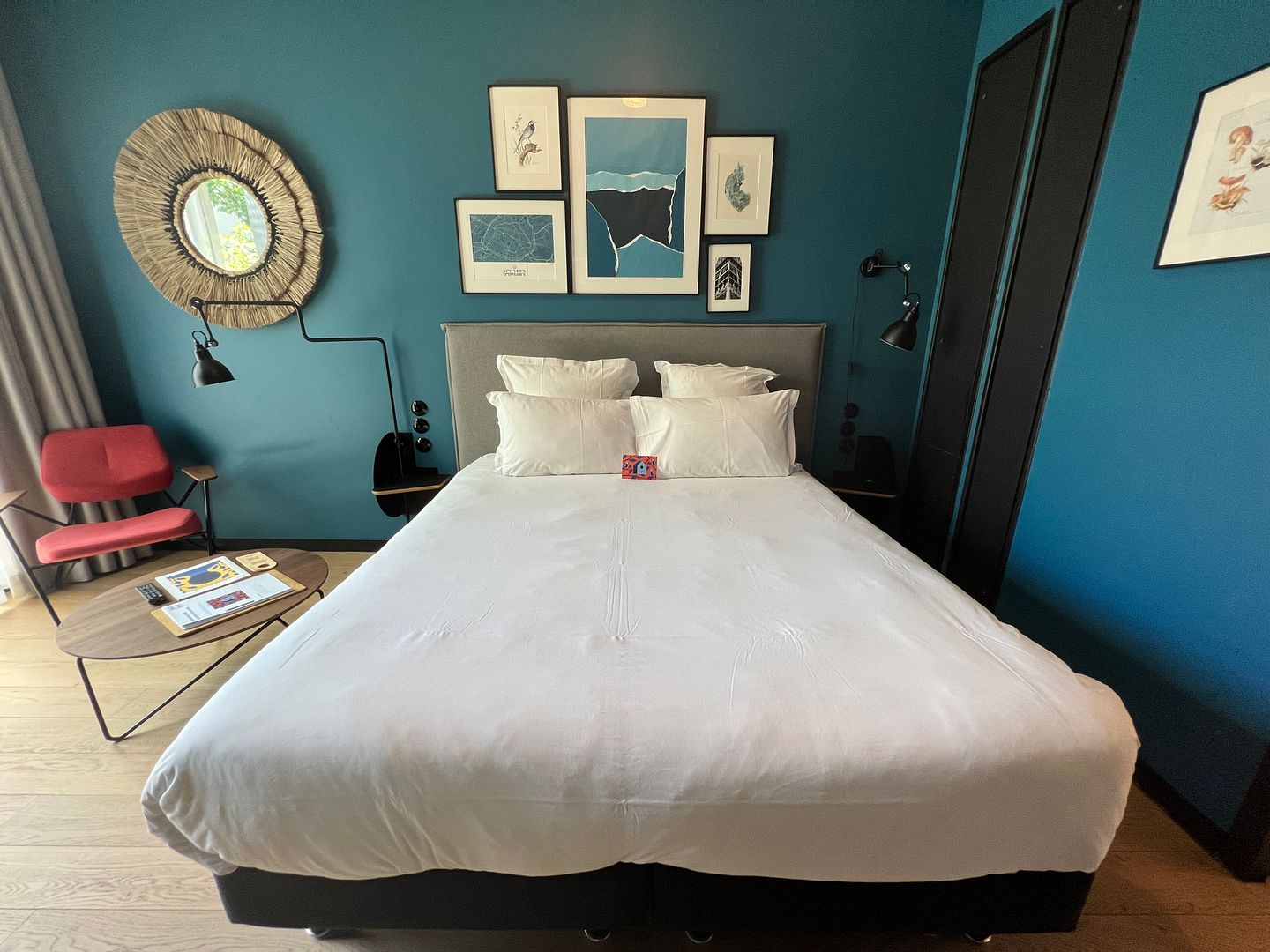 The 14 rooms (Cozy Nest or Super Nest) are perfect for solo travellers, or 2 guests. Expect a

cozy home with turnkey service that will prove impeccable for both short and long stays.

The spacious Nests have a really comfortable and large bed, a corner where you can sit and read while having a cup of tea, a huge bathroom, a lovely kitchenette, and a bay window overlooking the landscaped garden — basically everything you'll need for a stay.

The surroundings are quiet, so you're sure to have a good night's sleep! And of course, reliable high speed wifi is available!
Snuffles definitely enjoyed his stay here!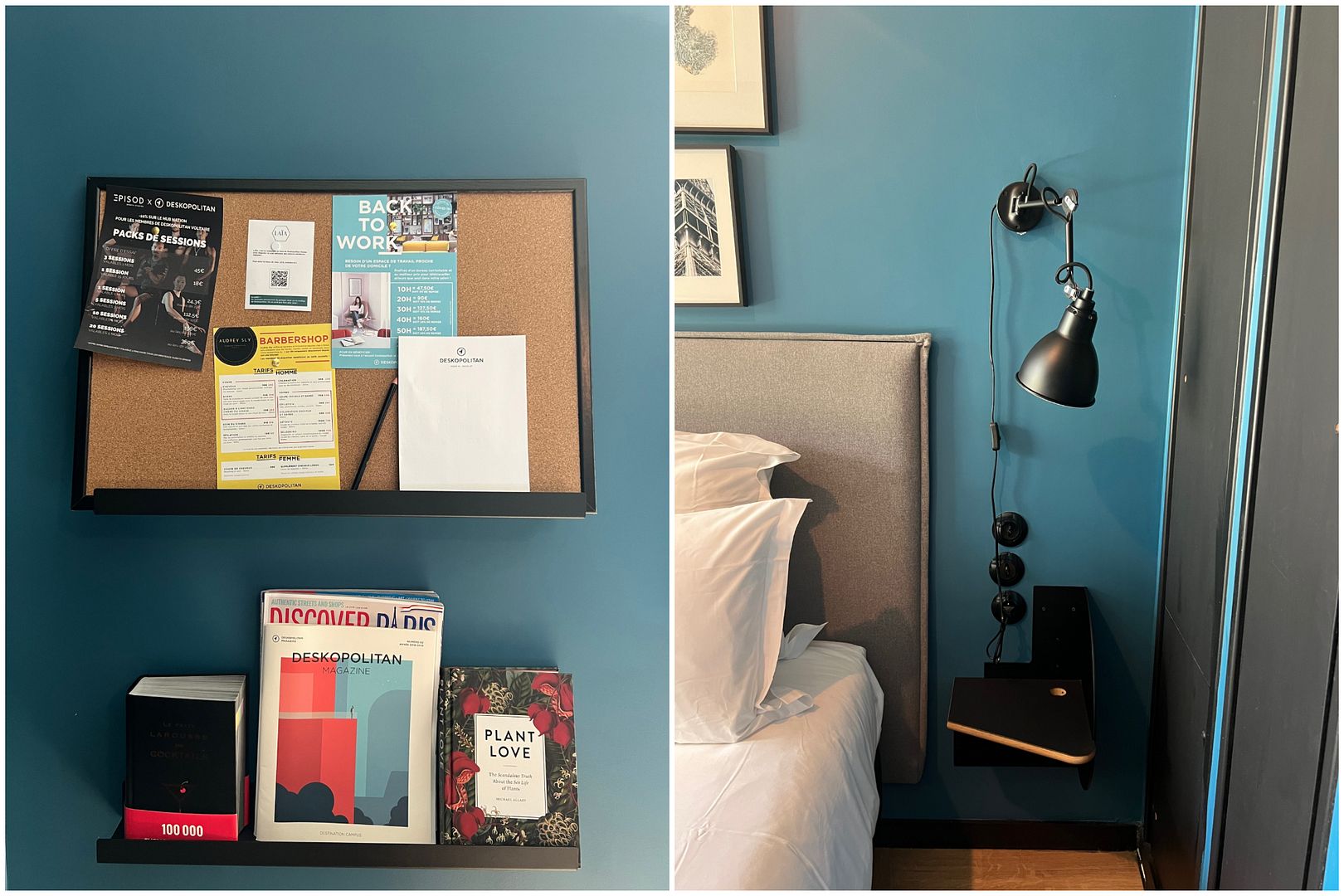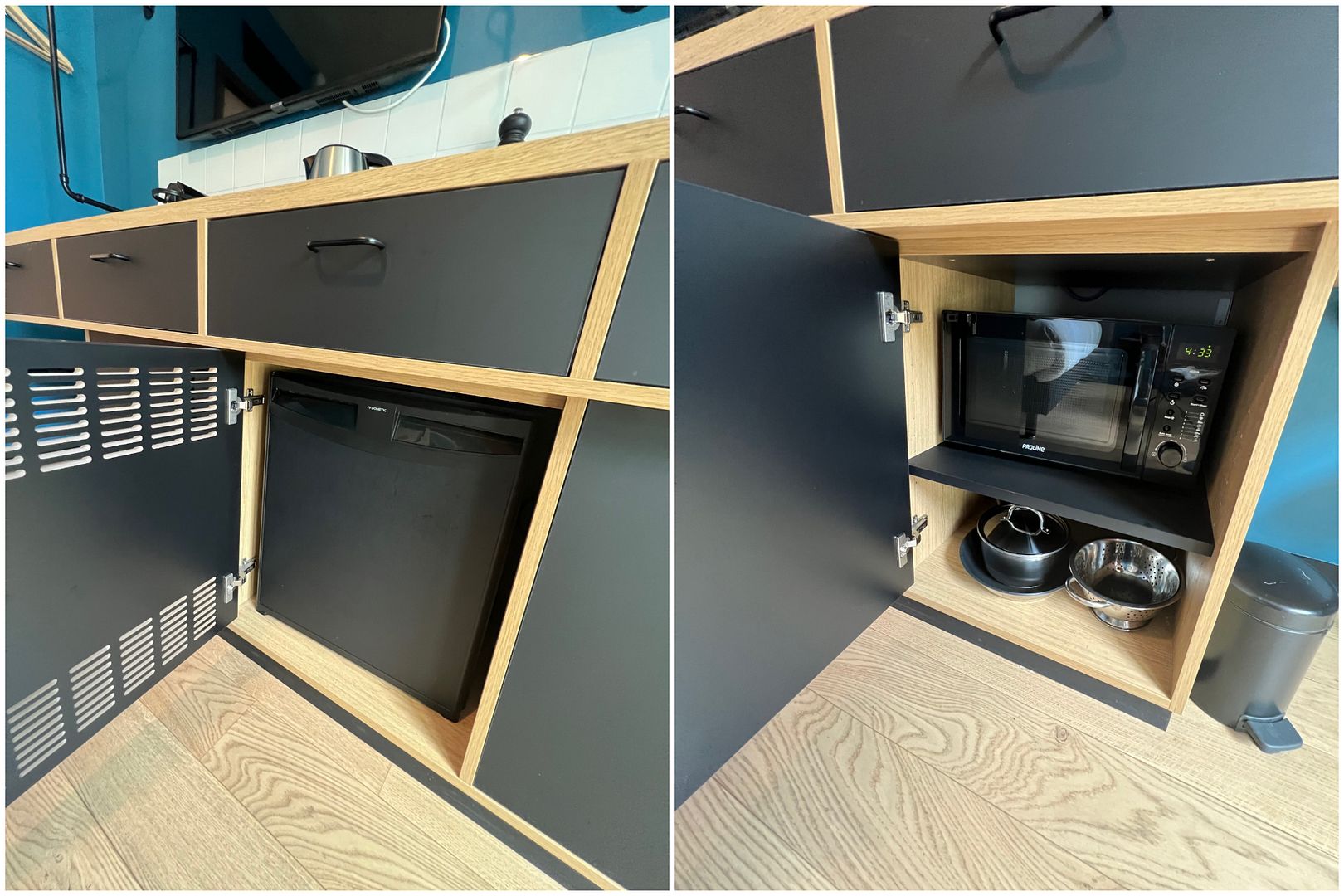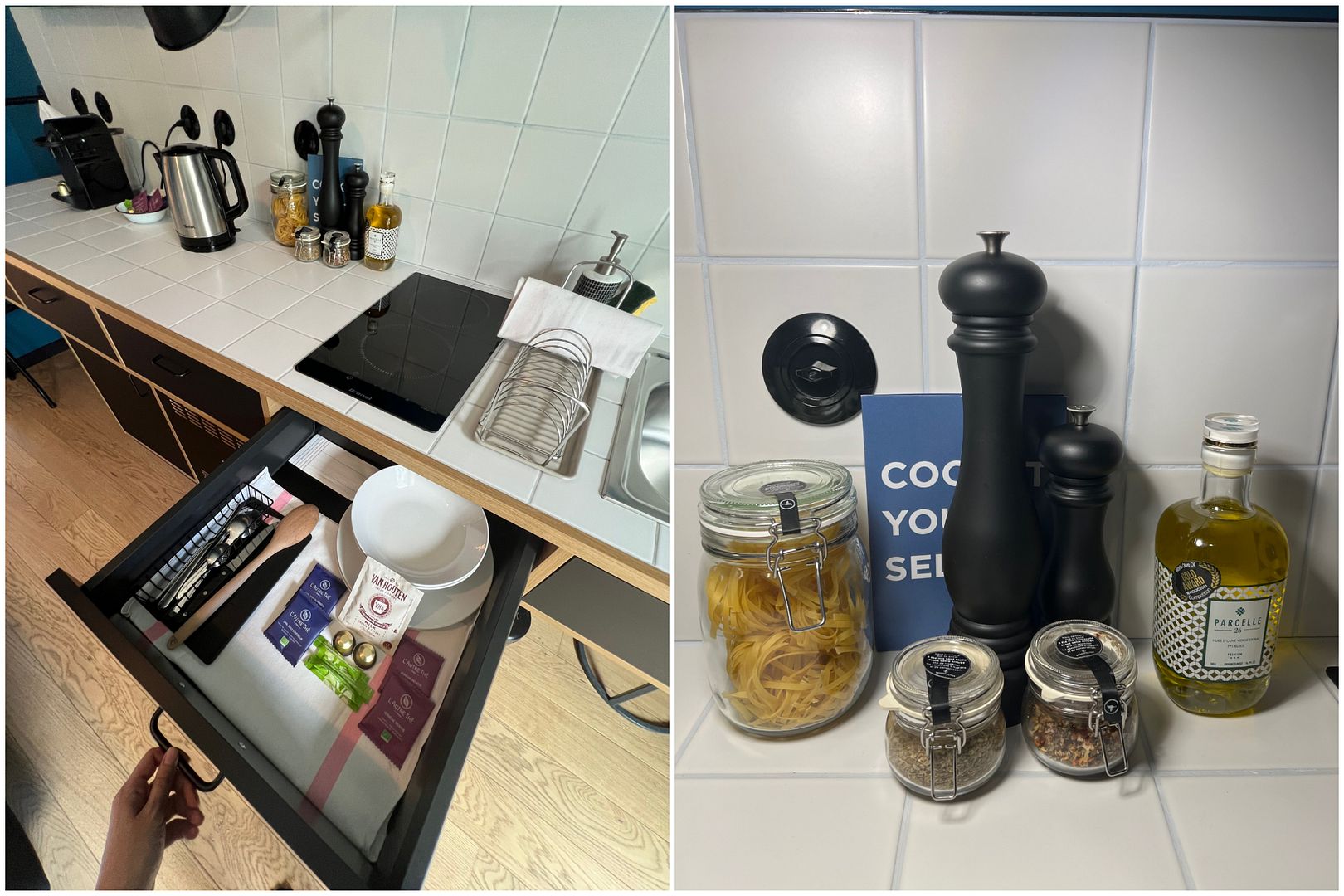 Coffee machine, kettle, pots and pans, microwave, fridge, utensils, and even pasta and condiments are all ready for you to cook up a storm. You can enjoy a nice hot beverage anytime of the day too!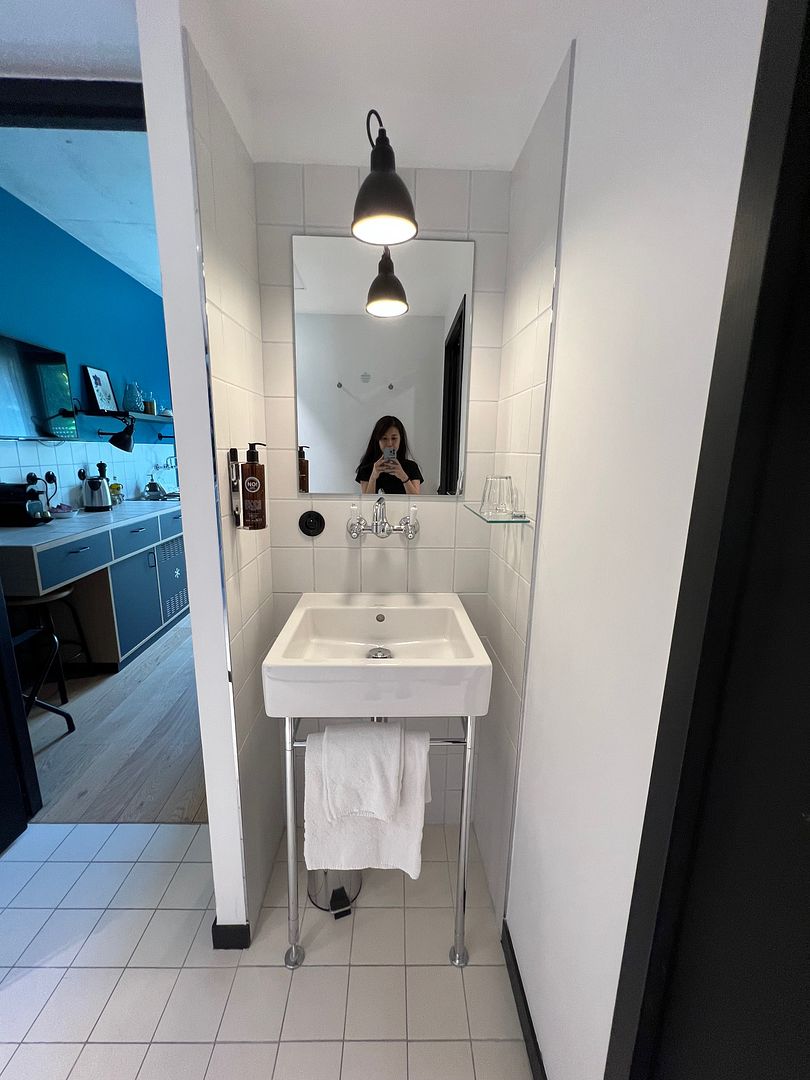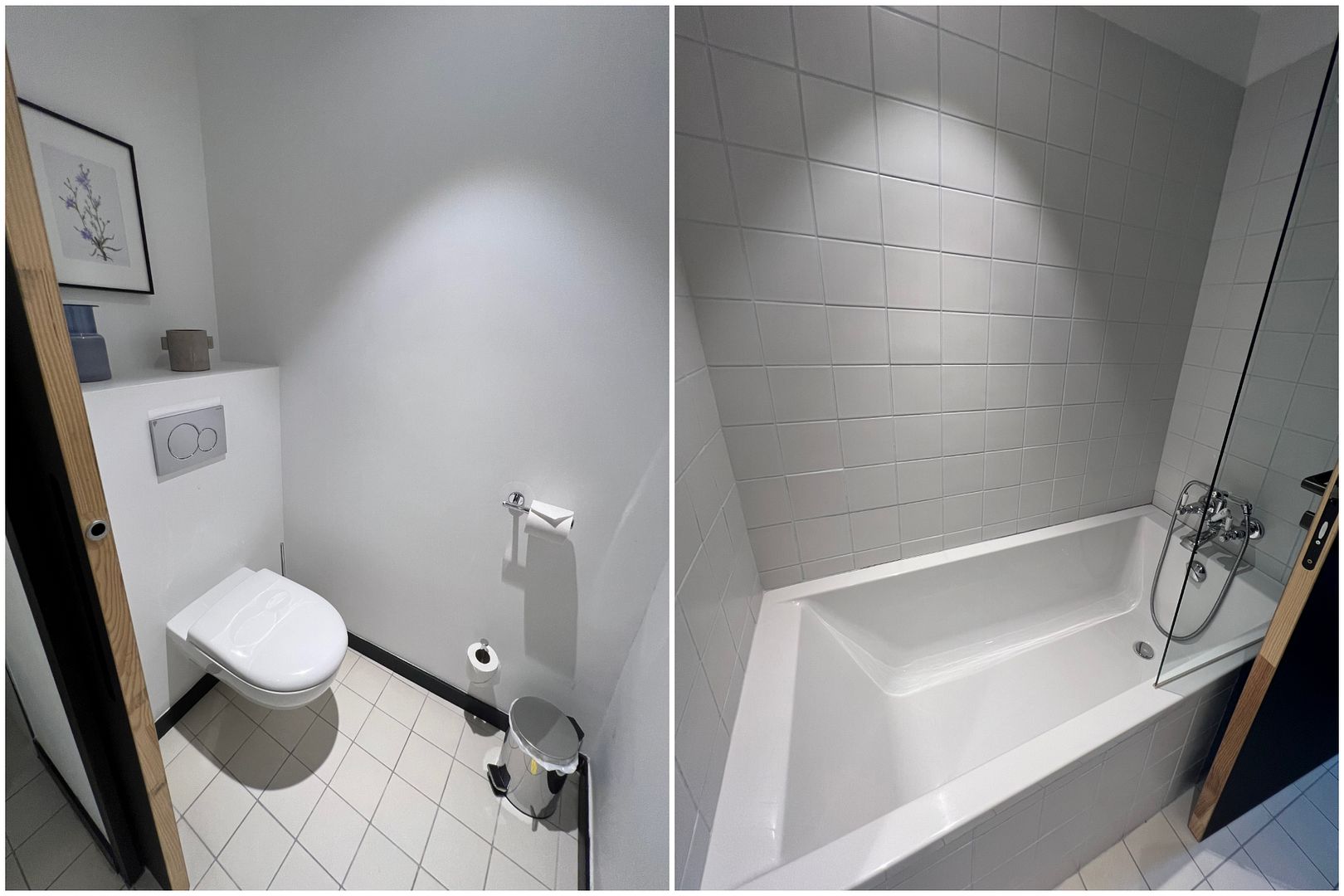 Very roomy bathroom!
Breakfast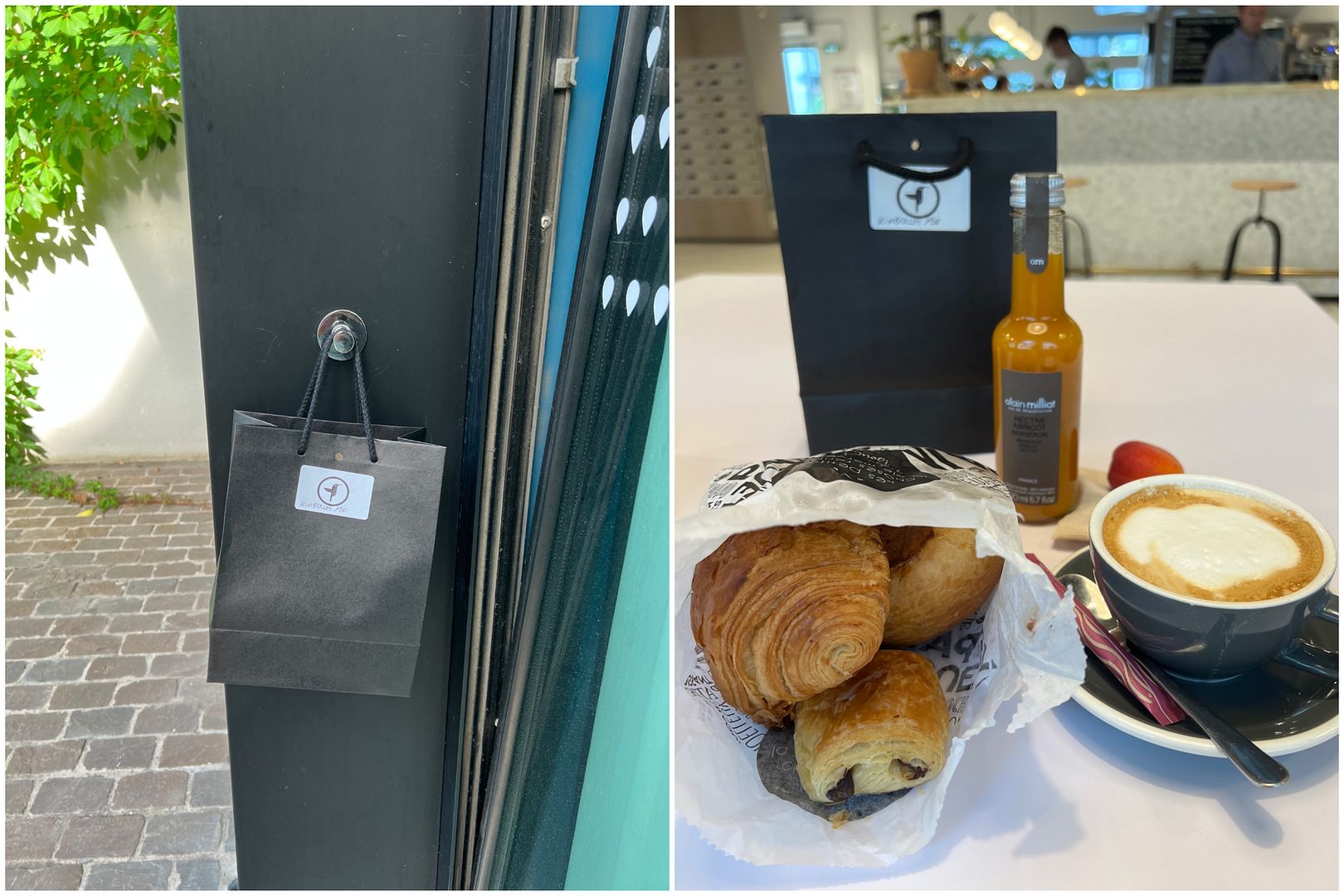 A little breakfast package is hung on your door each morning, so you can wake up to a nice little breakfast in the comfort of your own space, or take it to the cafe where you can dive into a cup of freshly brewed coffee!
Cafe
Imagine being able to enjoy a nice cuppa joe made fresh by a barista(kinda anytime) you want in the day, and it's just steps away from your room! And again, the best part is being able to bring your fur baby with you!
Lounge

Dressed to the nines and decked out in elegant colours, the lounge screams opulence but exudes cozy vibes at the same time.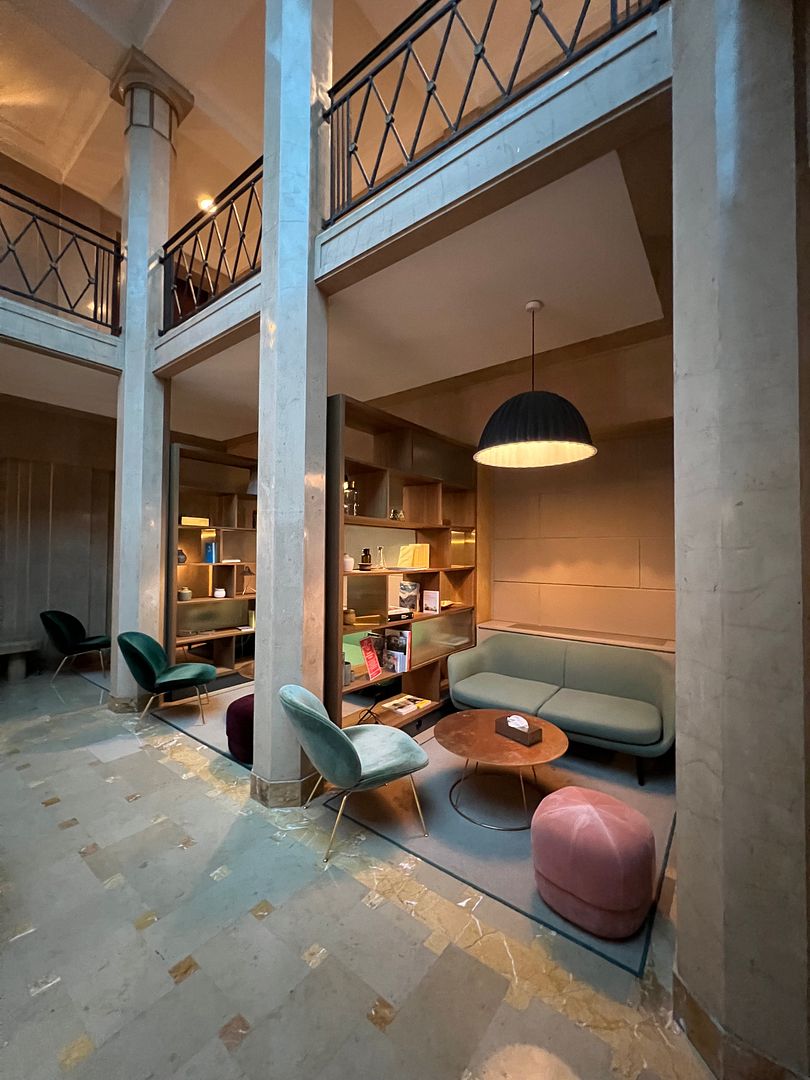 Imagine having a business meeting here, or a quick coffee with your colleagues, or even just finishing up your work in this stunning space.

The other side of the lounge that's closer to the cafe rocks a whole different vibe and feels more suited for bigger groups and events.
Restaurant - Laia
Expect fresh healthy
Mediterranean Latin cuisine,
built with produce from their own garden

, cooked over
a wooden charcoal grill

at Laia.

The studio offers 6 different sports! Whether it's a spin class or boxing session, you're in for a great workout.
More information on https://www.episod.com/
Information

Location : 11th Arrondissement - dog friendly, lively, eclectic, trendy (feels different from the rest of Paris, but in a good way!)
- Walking distance to great restaurants, charming cafes, and awesome bars that have really nice staff who are generally young, friendly, and speak good english. In sync with the vibes of the area definitely!
- Supermarkets and lots of casual eateries are just steps away - super convenient!

Pet Fee (dogs below 10kg) : 15 euros/night

Nearest Metro Stations :
Rue des Boulets
Nation

Charonne
Airports
45 min from Charles de Gaulle airport by taxi.
30 min from Orly airport by taxi.

Popular Restaurants/Eateries (less than 15 minutes walk)

Septime (No outdoor seating but they allowed Snuffles indoors!)

Clamato (No outdoor seating but they allowed Snuffles indoors!)
Le Servan (Al fresco seating available)

La Patisserie Cyril Lignac (takeaway store)
Cimetière du Père Lachaise
Place de la Nation
Rue du Charonne
Bonton Filles du Calvaire - take a photo in the photobooth!

Neighbourhoods to explore : Bastille, Marais, Republique

If you're visiting Paris, I'll highly recommend that you stay here. Especially if you're working remotely, looking to network, or simply a fan of the fact that everything you could possibly need is in such close proximity. Live, work, and play right here!

Tips : Supermarkets do not allow dogs but if you carry your small dog in your arms, or in a carrier, the staff typically wouldn't say anything about your dog. Also, dogs are allowed on the metro/buses at no extra charge, and they do not have to travel in a carrier. (Rules are different for intercity trains)


Deskopolitan House