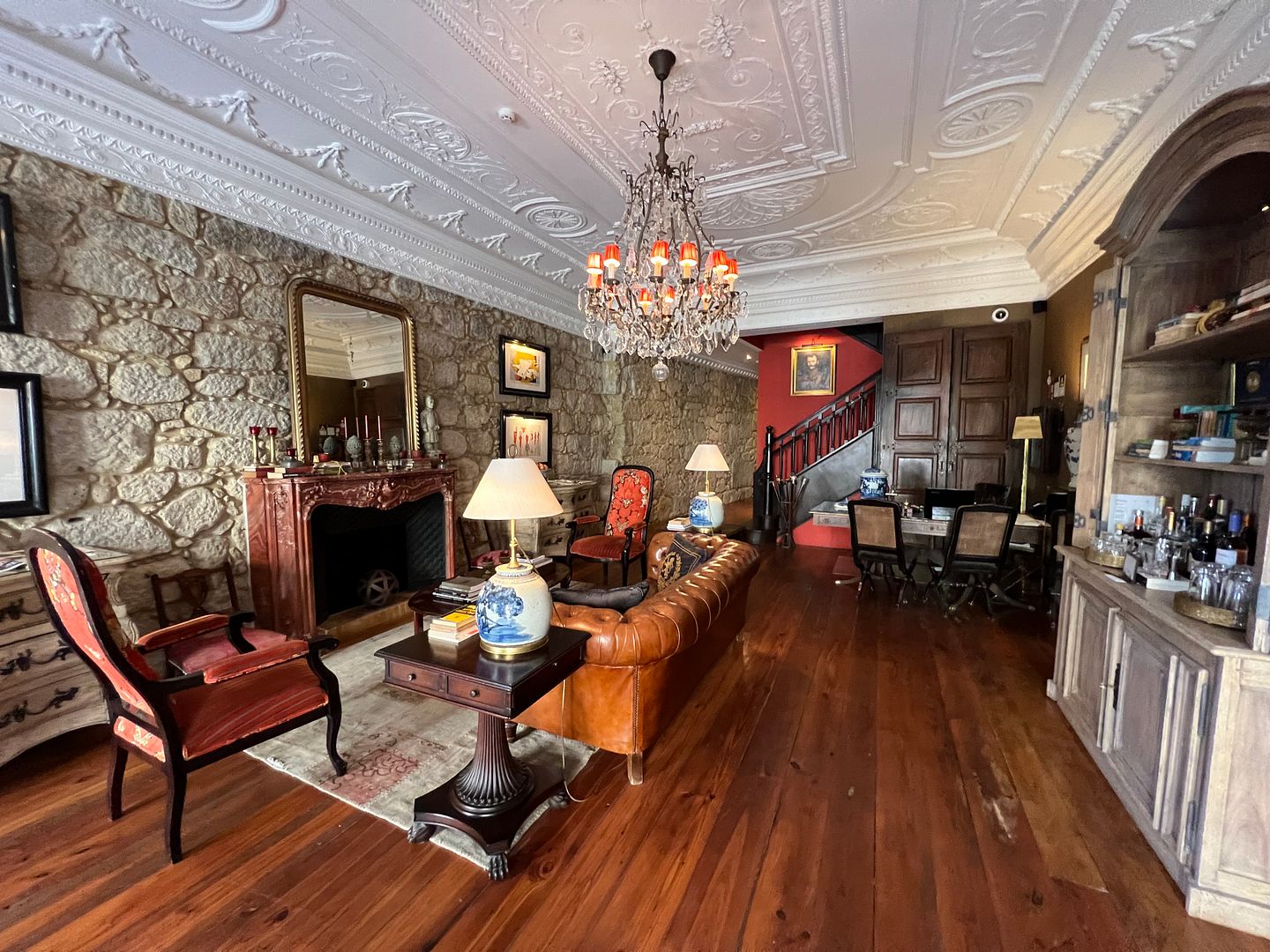 Porto is one of the cities that one has to visit at least once in their lifetime. The charming World Heritage city in the north of Portugal has so much to offer — rich history, friendly folks, and absolutely beautiful cuisine and wine. As its name suggests, the second-largest city in Portugal is famous for Port Wine, also known as Porto. The coastal city is a great base to explore neighbouring towns, and you can fly directly to Porto, or take a train here from the capital city, Lisbon.
Of course, it's no wonder Porto is filled with accommodation options, considering its immense popularity with tourists. And there's one hotel that has really stood out with its unique decor, interesting concepts, and remarkable history. M Maison Particulière which is located just a few minutes by foot from the main train station, São Bento Station, is quite the perfect choice for the discerning traveller.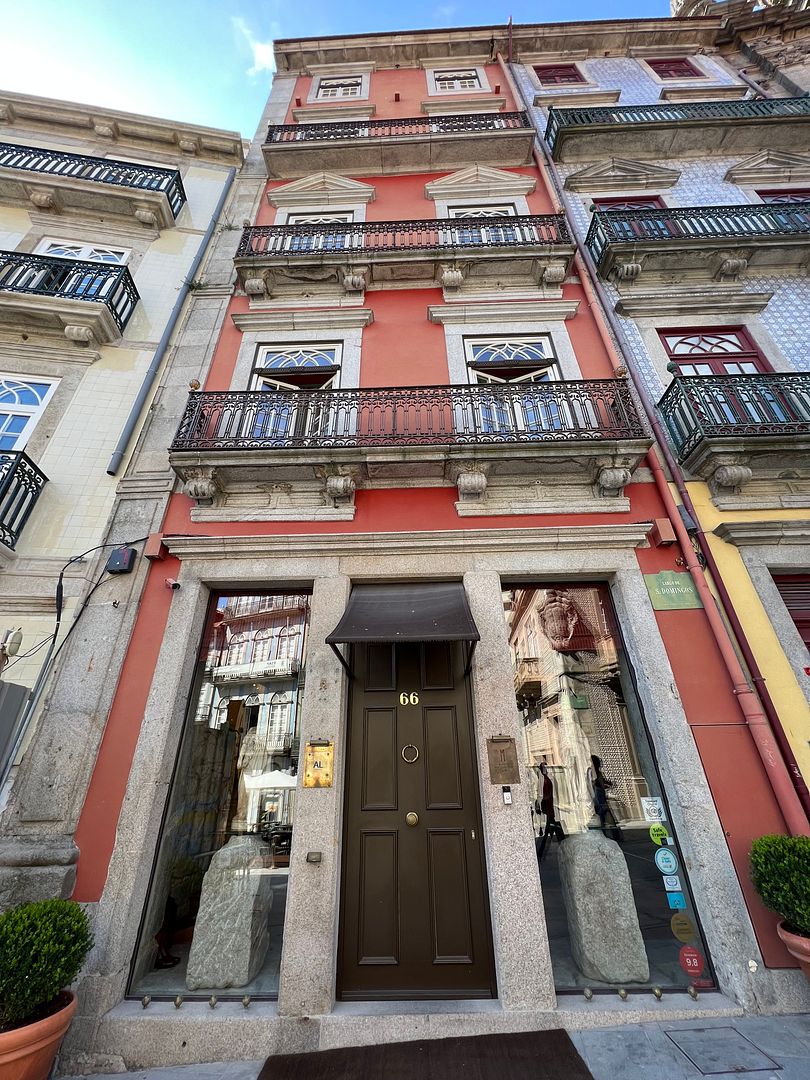 Sitting on a busy street studded with restaurants, cafes, and shops, M Maison Particulière blends into the surroundings and does not have a signage of any sort. It's easy to walk past it without even knowing that that's a hotel! And I found that peculiar, but also really cute!
I was immensely surprised when I learnt that the building that the hotel sits in was constructed in 1542! The current owner found the neoclassical building exceedingly mesmerizing and injected new life into it with a careful restoration that preserved precious eclectic touches from the past, amped up with hand-picked art pieces, fabrics, and original furniture.

Even though the hotel is situated in an area that sees thousands of tourists visiting everyday, it is actually really quiet inside. Stepping into the hotel which exudes an alluring warmth will immediately make you feel like you are home, and the safe haven offers a much-needed respite after a long day of exploring and walking.
One of the things I love the most is the super super friendly and warm staff who really loved Snuffles! It was a joy watching them shower Snuffs with attention! Well, I guess I shouldn't have been surprised because M Maison Particulière prides themselves on being dog-friendly!

Suite


There are 10 different suites with different designs, each offering a different view. Every suite has its own identity and you can tell that a lot of planning and research have gone into the conception. It's unexpected and unusual, and every stay here will be a new and unforgettable experience.

I stayed in the 23 m2 / 247 sqft Suite VIII (Garden view) which offers a Queen Bed.



This predominantly colonial-style suite honours nineteenth century coffee culture in Brazil so you can expect unusual colours, fabrics, and warm tones which are complemented by lithographs by Marc Chagall and Joan Miro. The spacious room retains some old world charm, paying homage to the long history of the building, and is perked up with luxurious details.
The plush bed that looks fit for royalty is exceptionally comfortable, and you'll definitely have a good rest.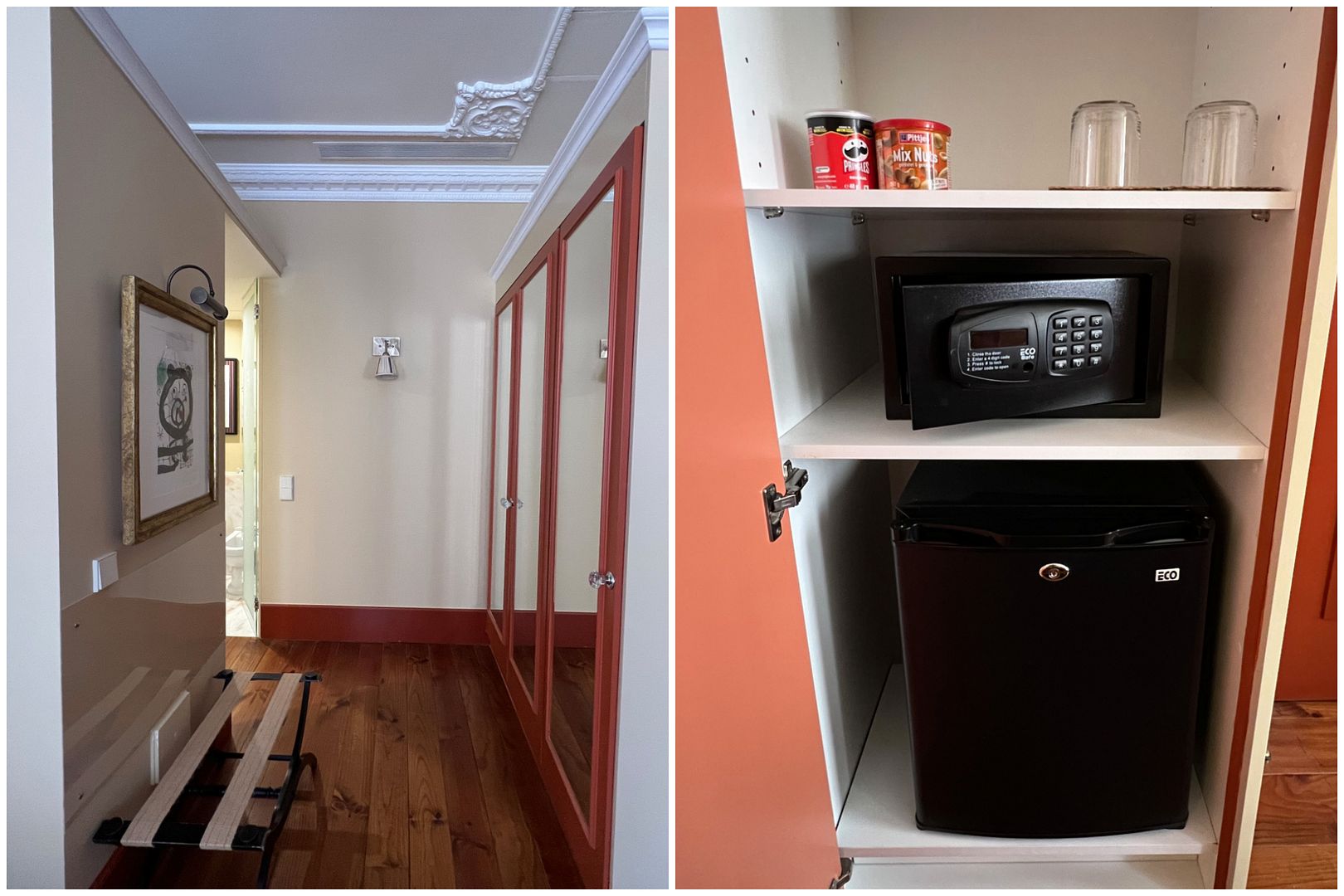 There's lots of storage space

The hotel thoughtfully provides a dog bed, dog bowls and also a little bag of treats for your beloved furkid/s. They make sure that both you and your precious pup/s are well taken care of!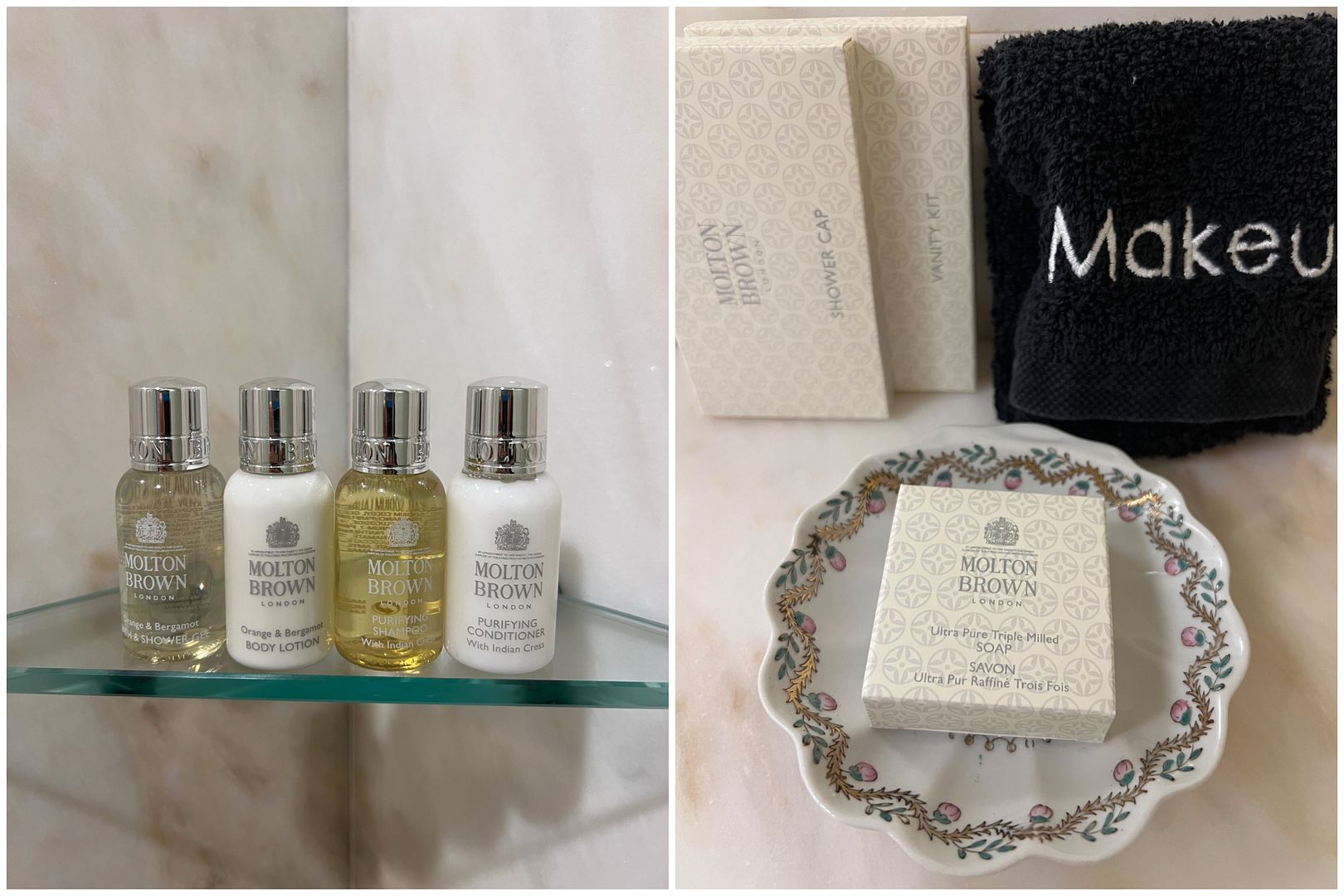 Really unique points about the hotel : it's a cozy property with just a few rooms and there's someone at the reception all the time. When you return to the hotel, you'll have to press the doorbell, and someone will receive you at the door. When you leave the hotel, you'll leave your key with the reception and they will complete a turndown service when you're out. When you get back to the room, you'll find a jar of fresh water and some little chocolates. It's a really sweet gesture
Breakfast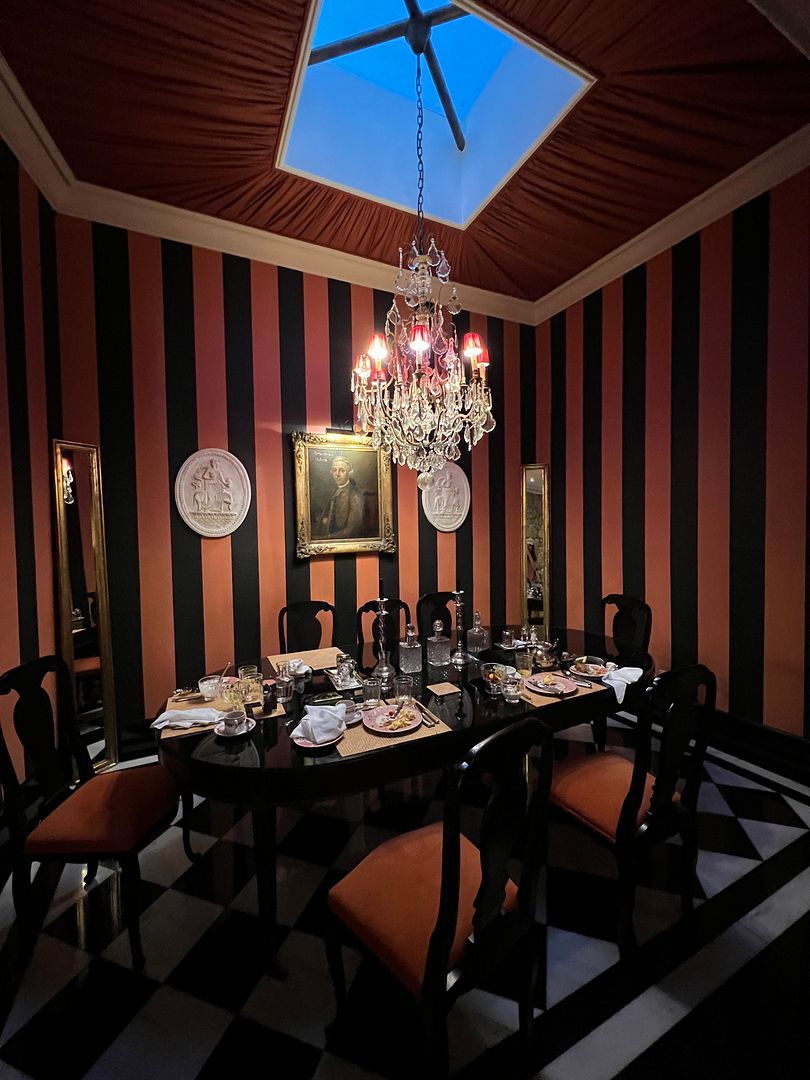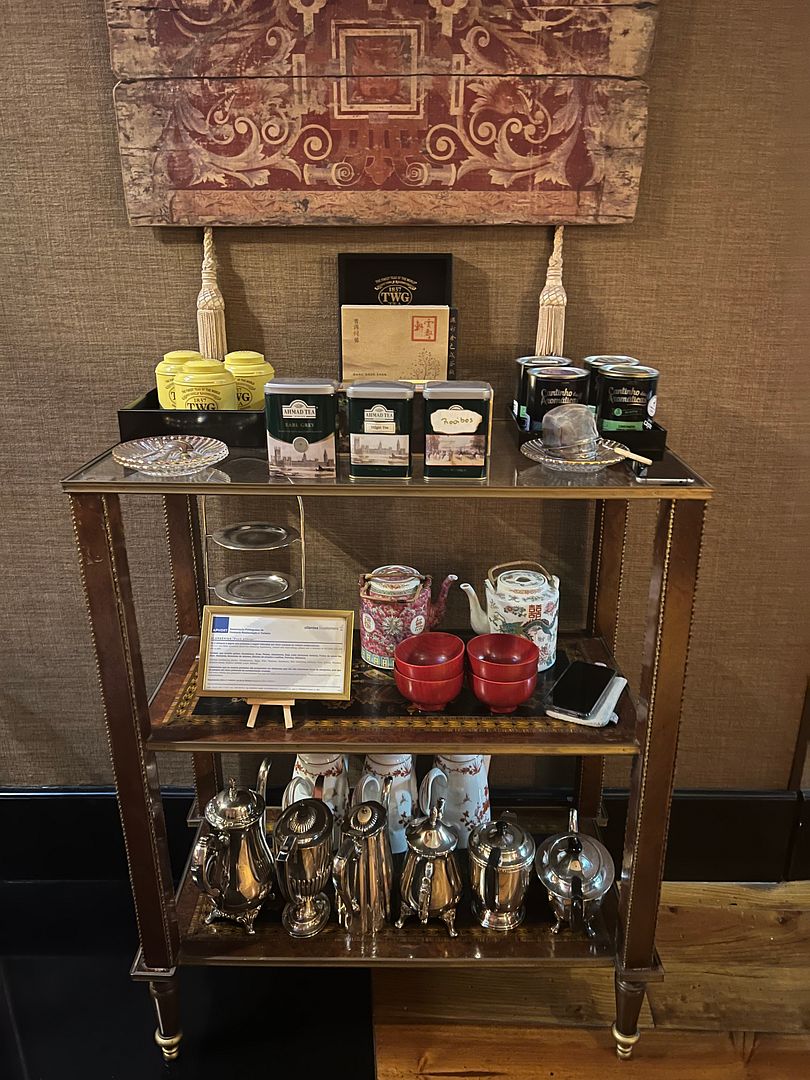 Breakfast time is actually particularly memorable for me. Guests will be asked to select from an extensive menu what they will like to have for breakfast the next morning. Breakfast is served to you once you're seated at a dolled-up communal table (they ask for your preferred breakfast timing, so they know when to prepare your food). You'll have the opportunity to converse with guests from all over the world while indulging in tasty, well-plated great quality nosh. Dive into fruit platters, yogurt, freshly-cooked eggs, the famous custard tart that Portugal is famous for, and more. It might just be one of the most intricate, and unique breakfast experiences ever! I really enjoyed the food, and was so glad to make a couple of new friends from Washington and New York!
Honest Bar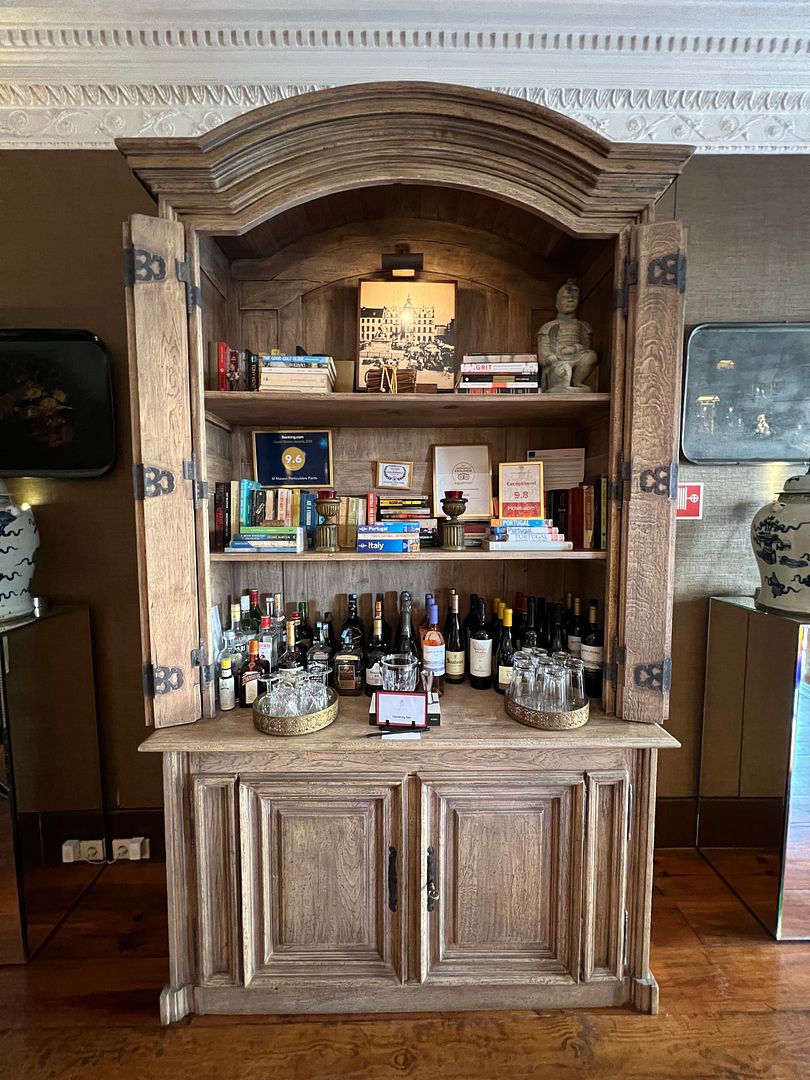 I was intrigued by the Honest Bar concept where guests can go for a tipple or two anytime they like
The hotel offers a wide range of health treatments, beauty services and fitness sessions in the comfor of your suite. Think massages, reiko, yoga, make up, manicure, waxing — they have really thought of everything! Babysitting and laundry services are available as well.

Attractions Nearby :

There's so much to do in Porto!
- São Bento Railway Station
- Church and Tower of Clérigos
- Livraria Lello (Famous bookstore due to Harry Potter)
- Igreja do Carmo (lateral facade covered with a panel of tiles)
- National Museum Soares dos Reis

- São Francisco Church (baroque church)
- Capela das Almas
- Porto Cathedral

- Museu da Misericórdia
- Saint Clara Church (Gothic, Renaissance and Baroque architecture)
- Funicular dos Guindais (similar to an elevator and offers a city view)
- Palácio da Bols
- Cais da Ribeira
- Ponte D. Luís (One of the oldest bridges in town)
- Gaia's Port Wine Cellars
- Serra do Pilar Monastery (View over the city of Porto and Gaia.)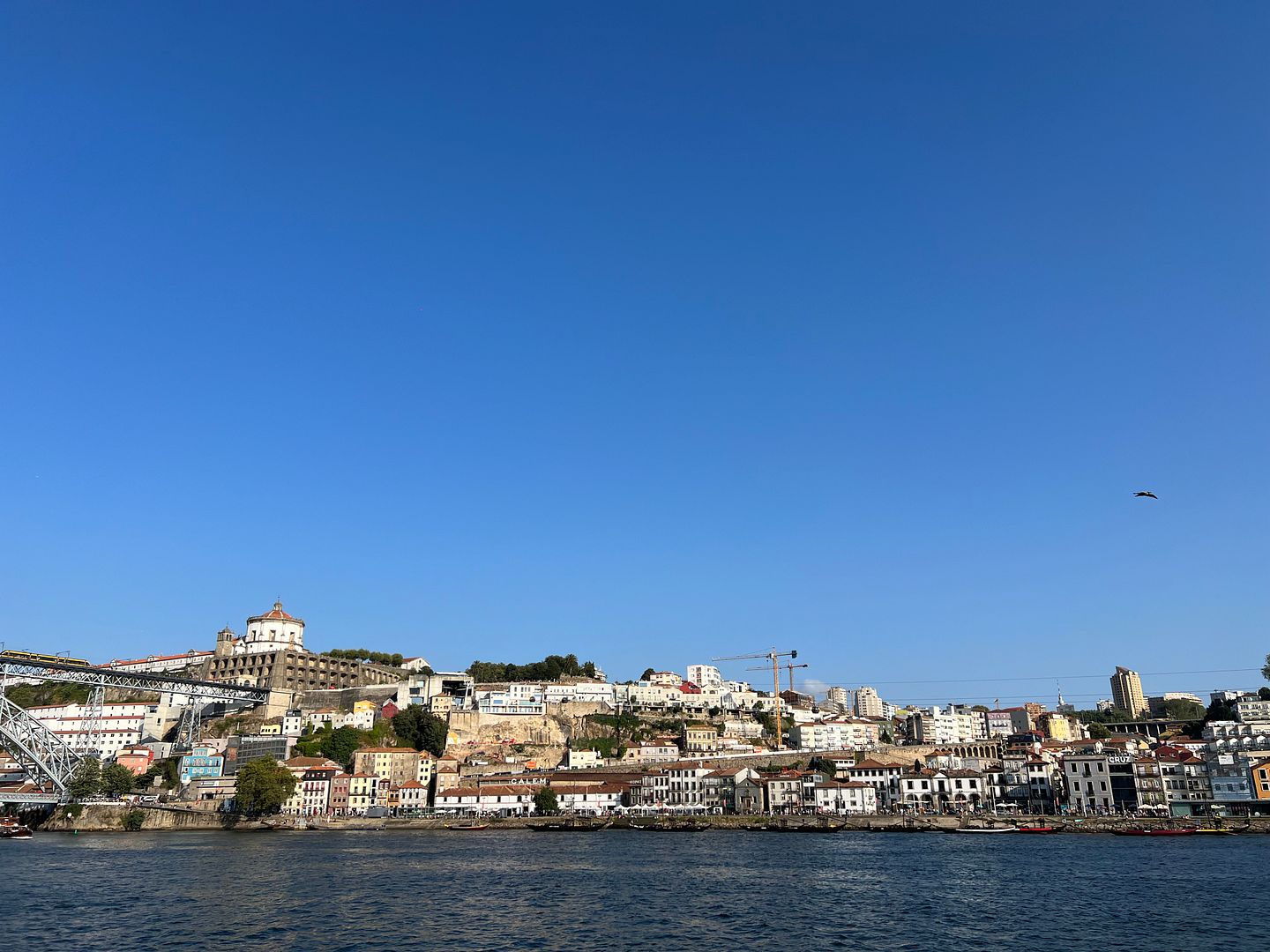 Snuffles and I walked everywhere and mostly admired the buildings from the outside! We absolutely loved the walk by Cais de Ribeira! It was bustling, and the great atmosphere was made better by numerous live band performances.

Popular Eateries Nearby :

Manteigara - pasteis de nata

Café Majestic - gorgeous Belle Epoque-era cafe
Lado B - Francesinha
Gazela - Cachorrinhos da Batalha
Porta4

Information :
Address : Largo São Domingos 66, 4050-545 Porto, Portugal
Airport : 25 minutes drive (the cab will drop you by the road, and M Maison Particulière is just about 60 metres from there)

Sao Bento Train Station : 6 minute walk (great for day trips to Coimbra/Aveiro and intercity travel)
Location : strategic location where you can walk to all major attractions, shopping street and mall. Super safe, bustling with crowds and buskers, packed with food and drinks options, near multiple mini marts.

Portugal is not as dog-friendly as other countries in Europe, sadly. Dogs are generally not allowed inside restaurants (apart from al fresco seating) and they have to be in a closed carrier on buses, so do take note!