Due to its proximity to Mount Etna and Catania, Taormina is one of the most popular destinations in the whole of Sicily. It's always packed with tourists and while there are plenty of accommodation options, Médousa Bistrot & Suites should be your top choice, especially if you're bringing your precious pup with you on vacation. The location of Medousa cannot be better — it sits literally on the main street, and is literally right across key attractions, and just minutes walk from all the popular sights.
We snagged a spacious Junior Garden Suite(30m2) which has a dedicated outdoor patio with comfy loungers, a king-sized bed with pure Italian cotton sheets and fluffy down pillows, an intimate living area to relax, premium quality Italian designed sofa, a stocked Smeg minibar, a Jura coffee machine and a 40" flat screen TV, as well as a spacious walk-in rain shower with Mediterranean luxury bathroom amenities. The room was more than comfortable, and exuded a really cosy vibe. Both Snuffles and I had a really good rest!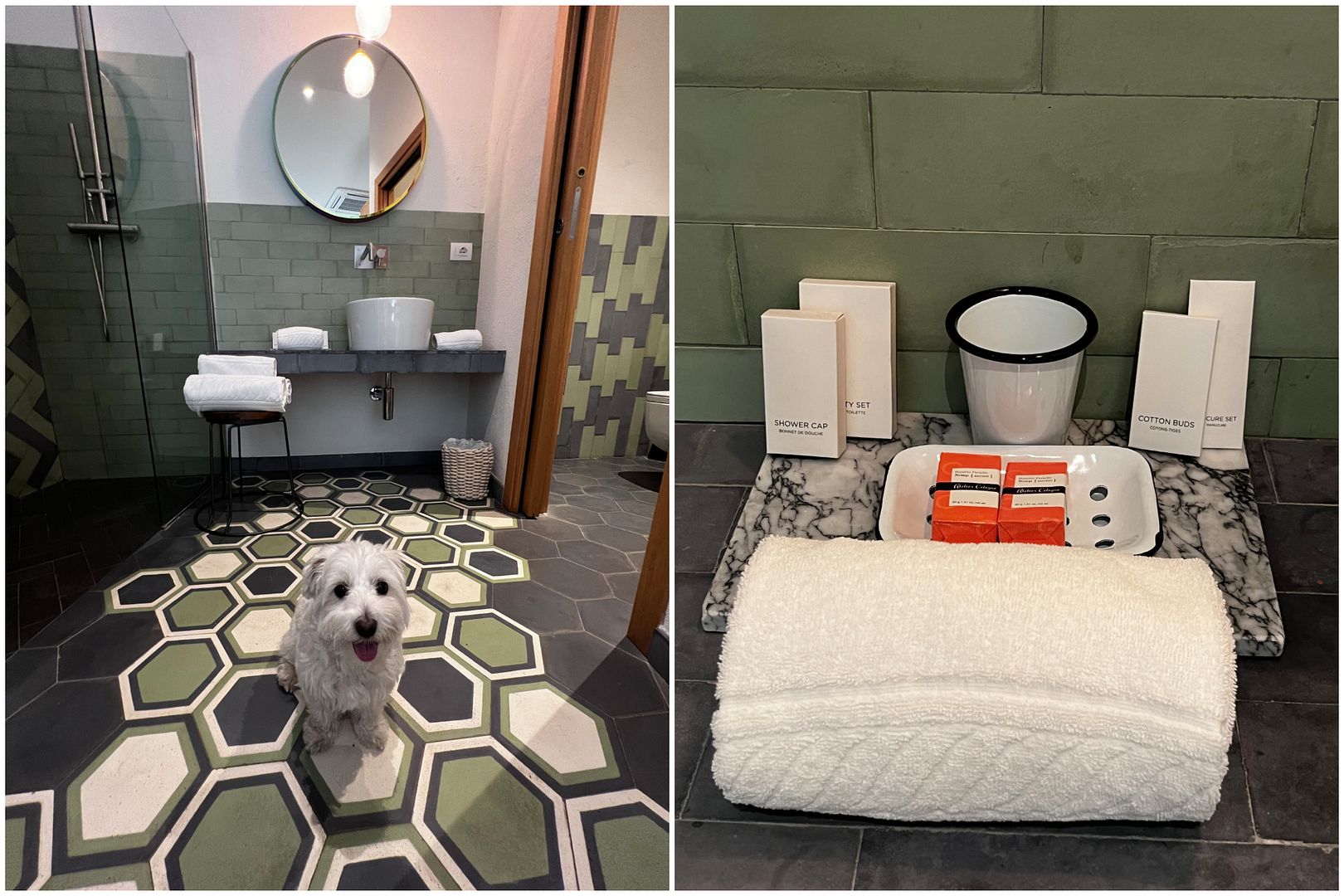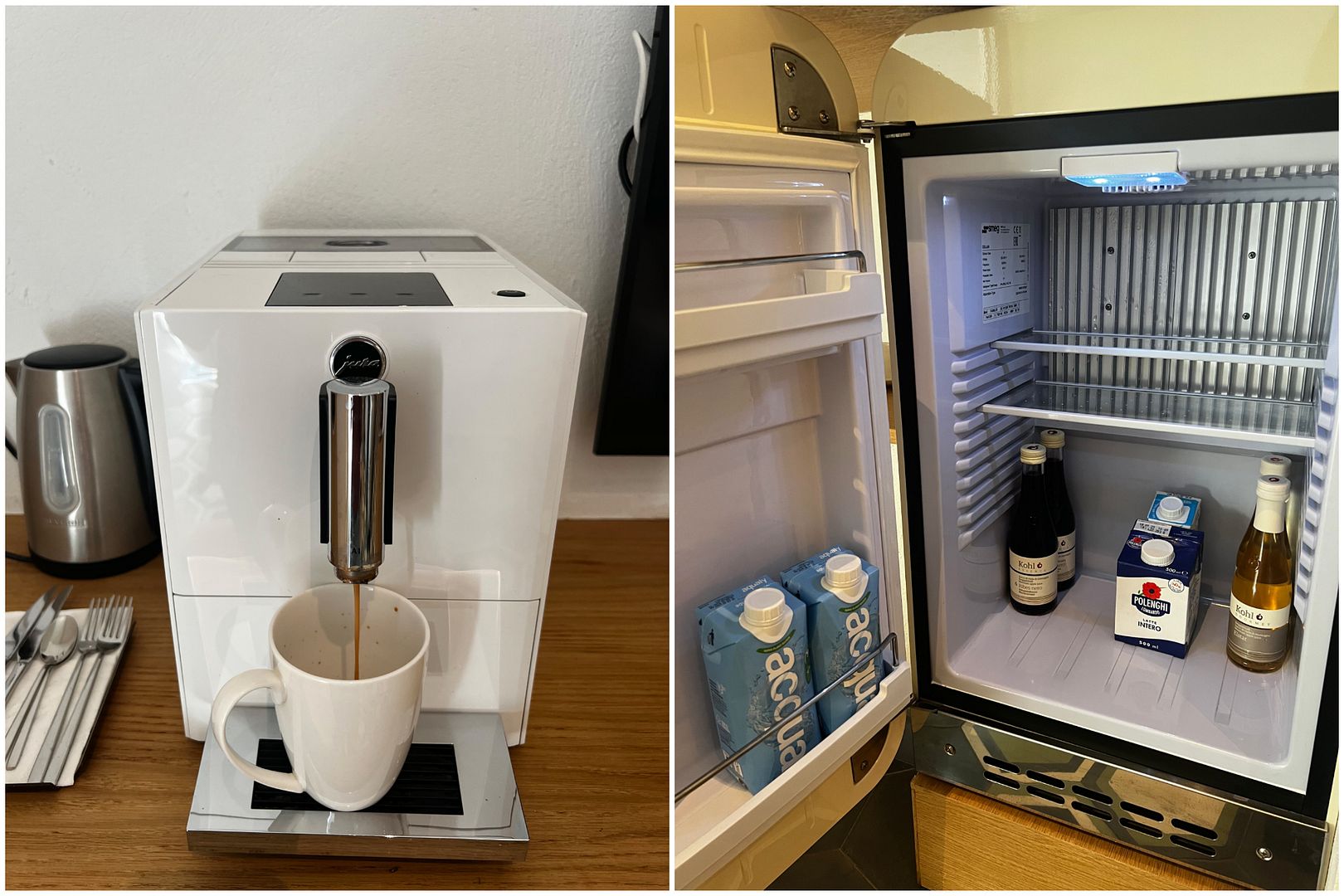 The room is brilliantly equipped. Whether you fancy an afternoon cuppa on the patio overlooking the grapefruit trees, or a chill night lounging in front of the tv on the plush sofa, you will feel exceptionally at home here. I was eager to check out the coffee machine, which I thought was absolutely amazing. Unlike the usual capsule machines that most properties offer, Medousa proudly showcases a coffee machine that brews your coffee from real aromatic coffee beans. I love that there's a sink right next to it for the ease of preparing drinks and snacks. Another thing that I adored was the mini bar which was stocked with juices, water, and milk.

Look! Snuffs got his own bed and food bowls, and even a little treat!
Breakfast time at Medousa is an interesting one. Instead of a buffet spread, guests can indicate their preferences on a paper bag and hang it on their door. Breakfast will be ready for collection the next morning on the shelf in the hallway.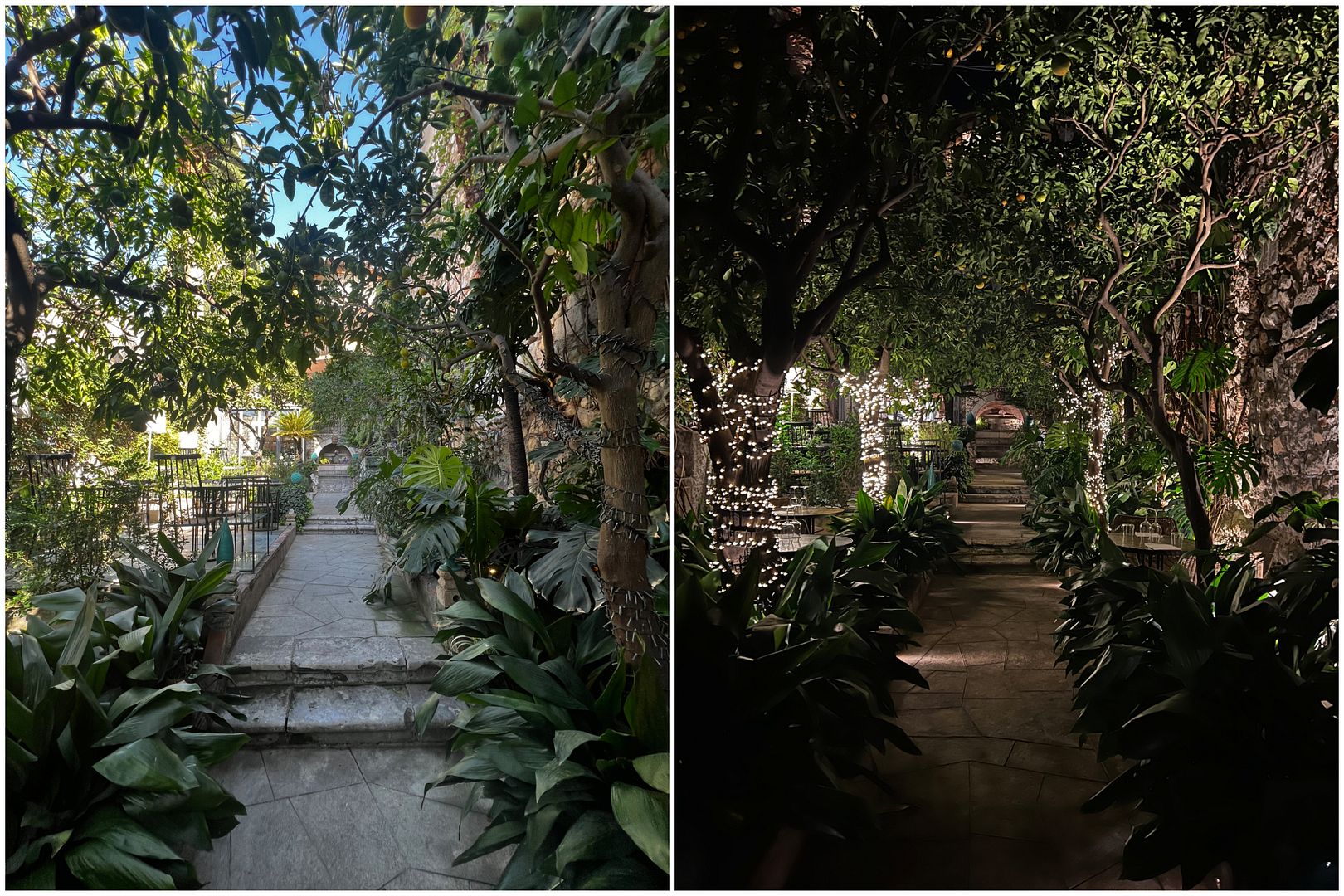 The compound also plays host to a gorgeous restaurant that is even more stunning come night time.
Step out of the gates and you're right smack in the thick of things. Just round the corner are popular restaurants, and you can walk to all the places of interest and there's just so much to see and marvel at at every corner.
The shopping street also houses luxury brands for those who are keen to do a little shopping. I love that the stores are dressed in a different look as compared to what we usually see in the cities. The charming hilltop top is lively, and seems to be buzzing with an upbeat energy that's invigorating.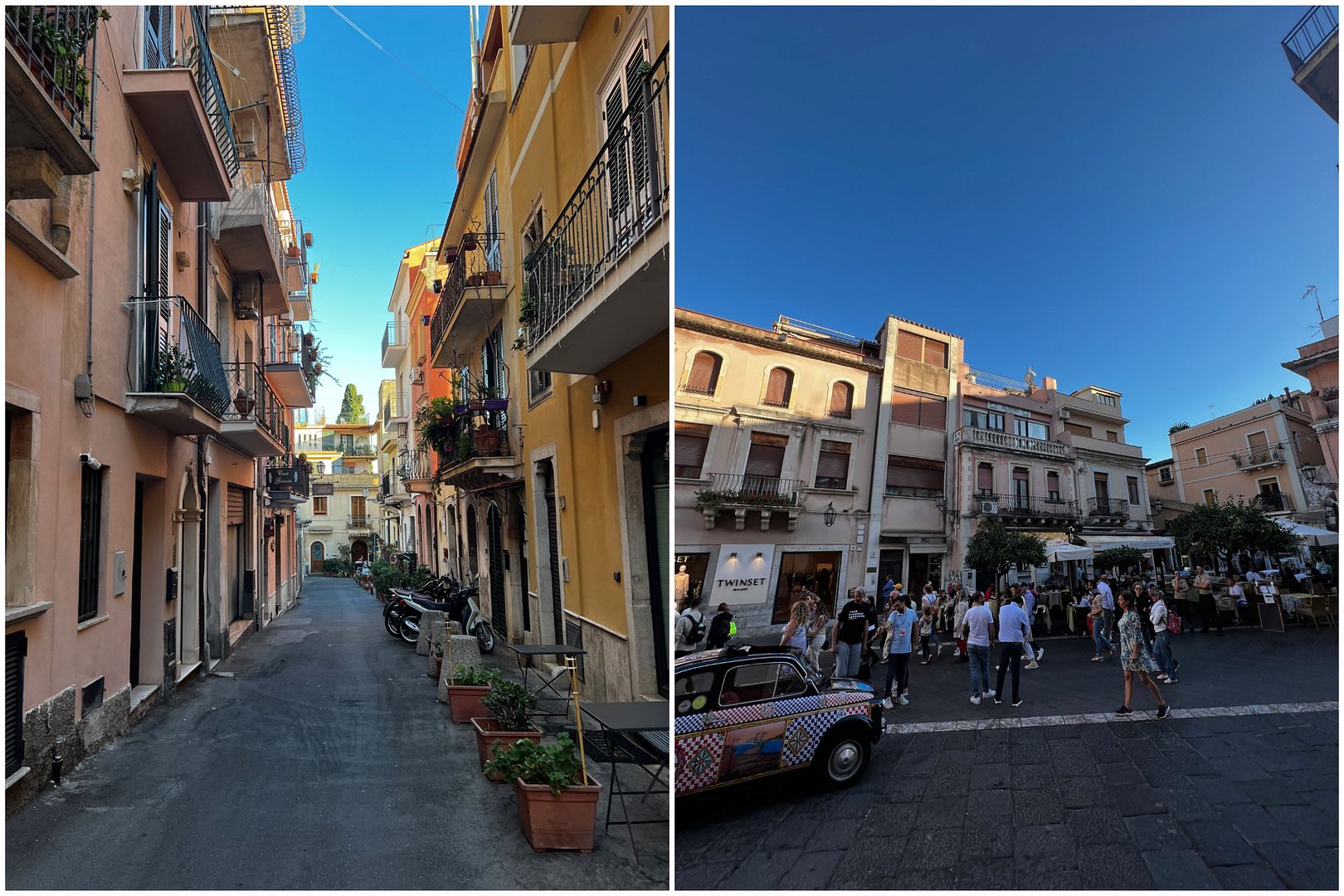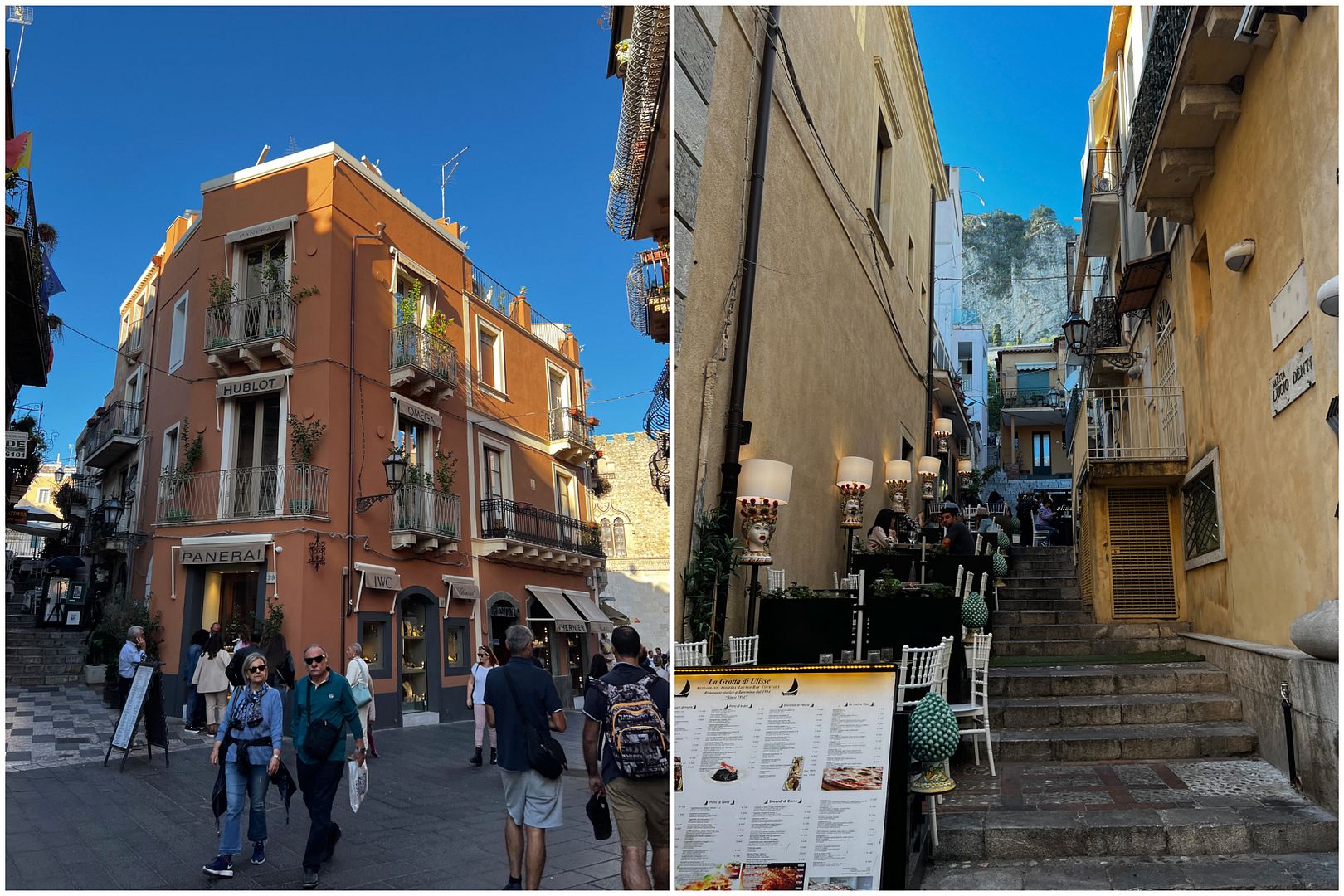 Attractions :
Palazzo Corvaja
Teatro Antico di Taormina
Villa Comunale di Taormina
Piazza IX April
Chiesa di San Giuseppe
Corso Umberto
Duomo di Taormina
Isola Bella
Spiaggia di Isola Bella

Capo Taormina
Grotta dell'amore
Grotta Azzura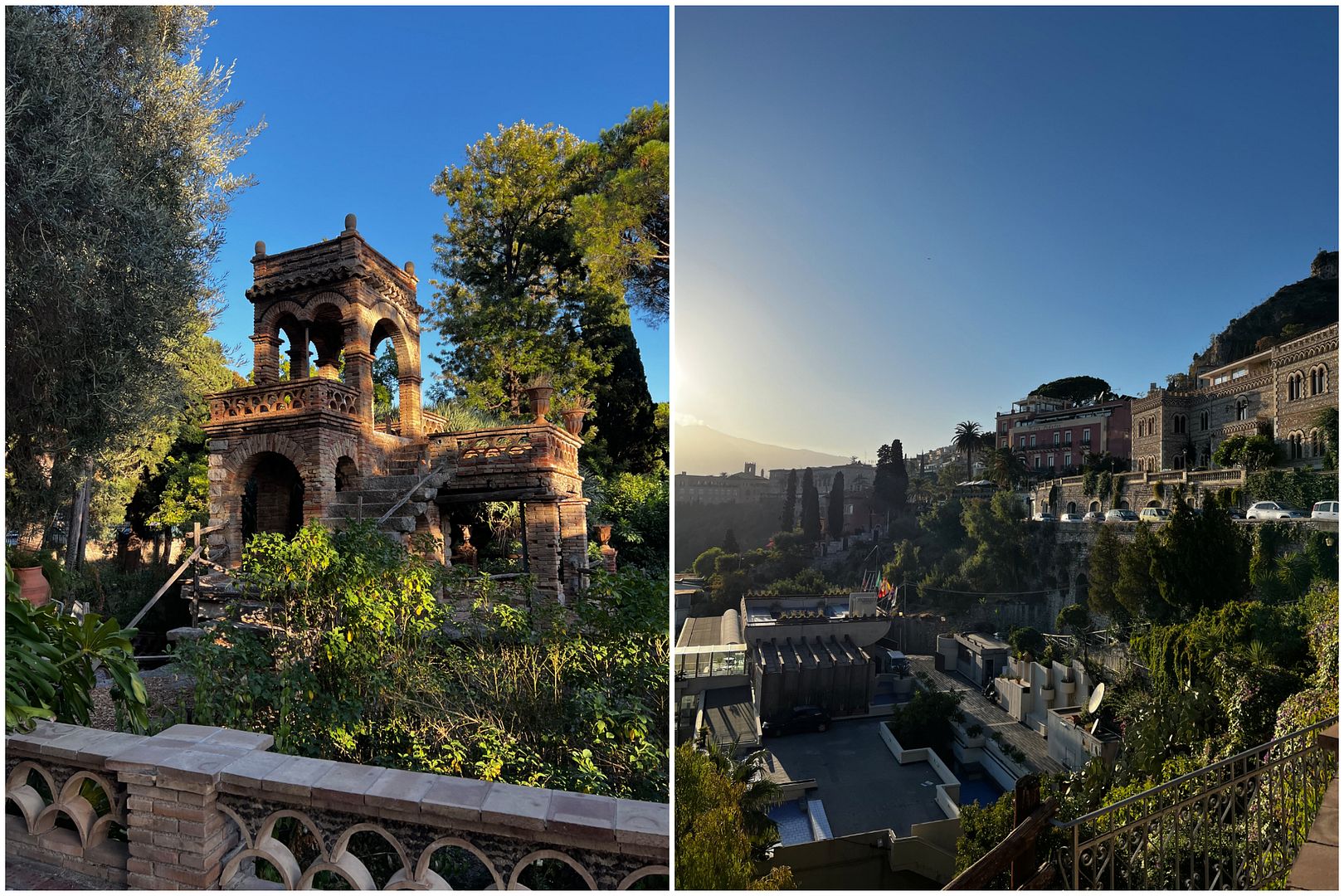 Restaurants(all dog-friendly) :

Ristorante Sapori Di Mare
Trattoria Tiramisu

Nove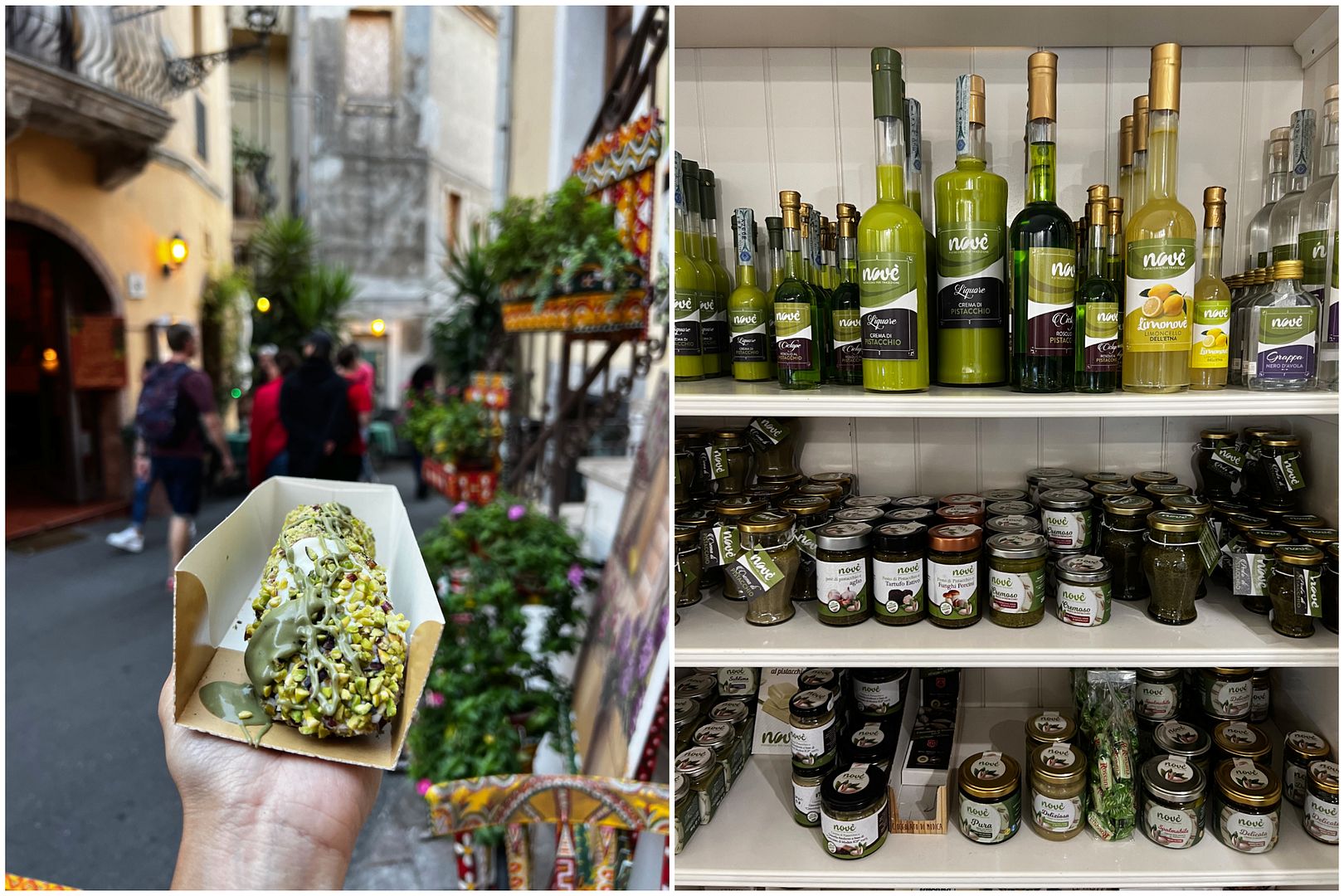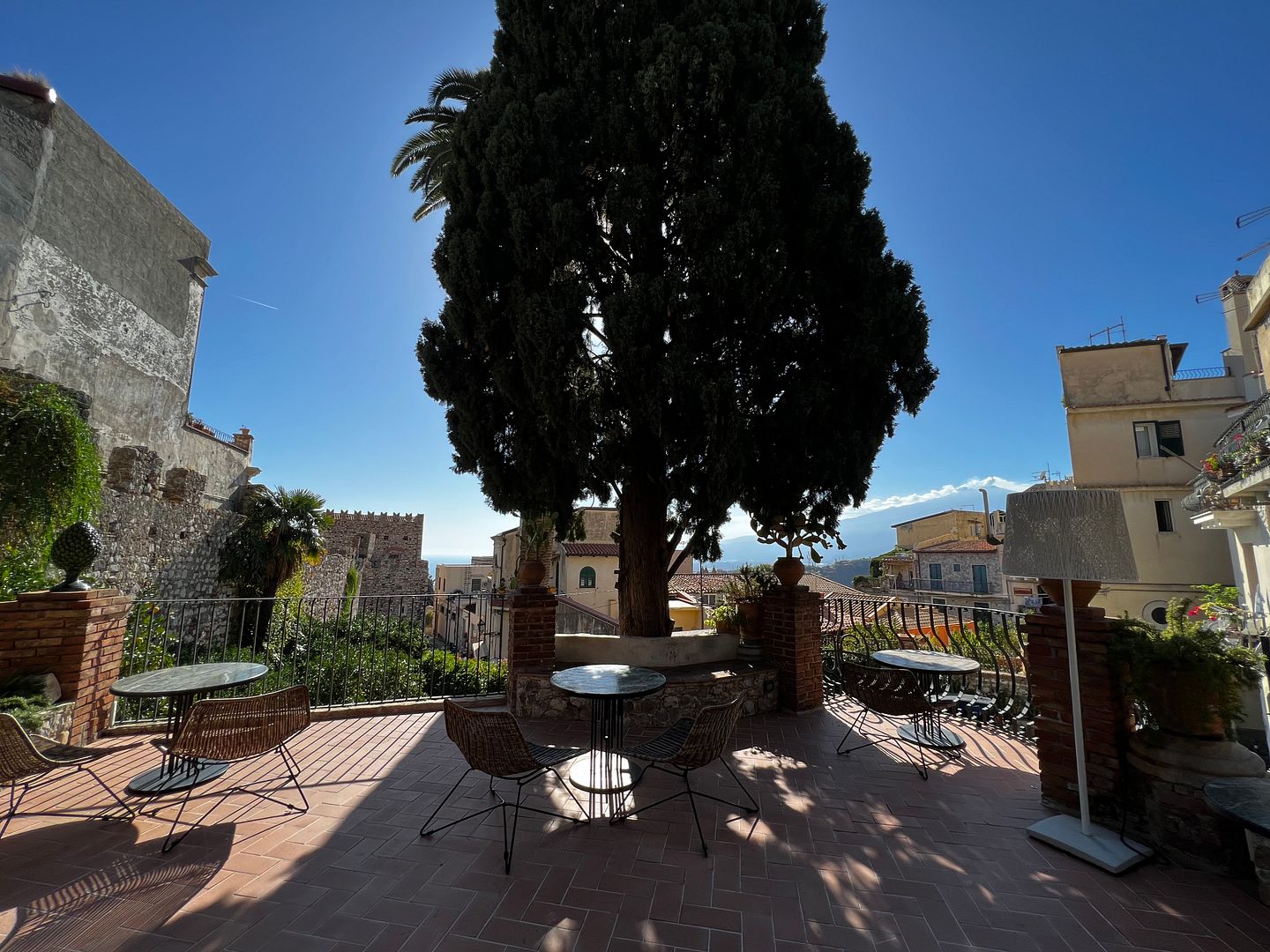 So, if you're including Taormina in your Sicilian holiday (which you most definitely should), book a stay with Medousa! You won't regret it, and you'll most certainly love its location!
Accessibility :
From Taormina-Giardini station : there's a public bus to get to the town centre
An hour drive from nearest airport (Catania Fontanarossa "Vincenzo Bellini" International Airport)
There are public buses and cable car available in Taormina centre.

1 Via Sesto Pompeo
Taormina, Sicilia, 98039
https://www.medousa.it
Reservation Office: reservations@medousa.it
https://www.instagram.com/medousataormina/