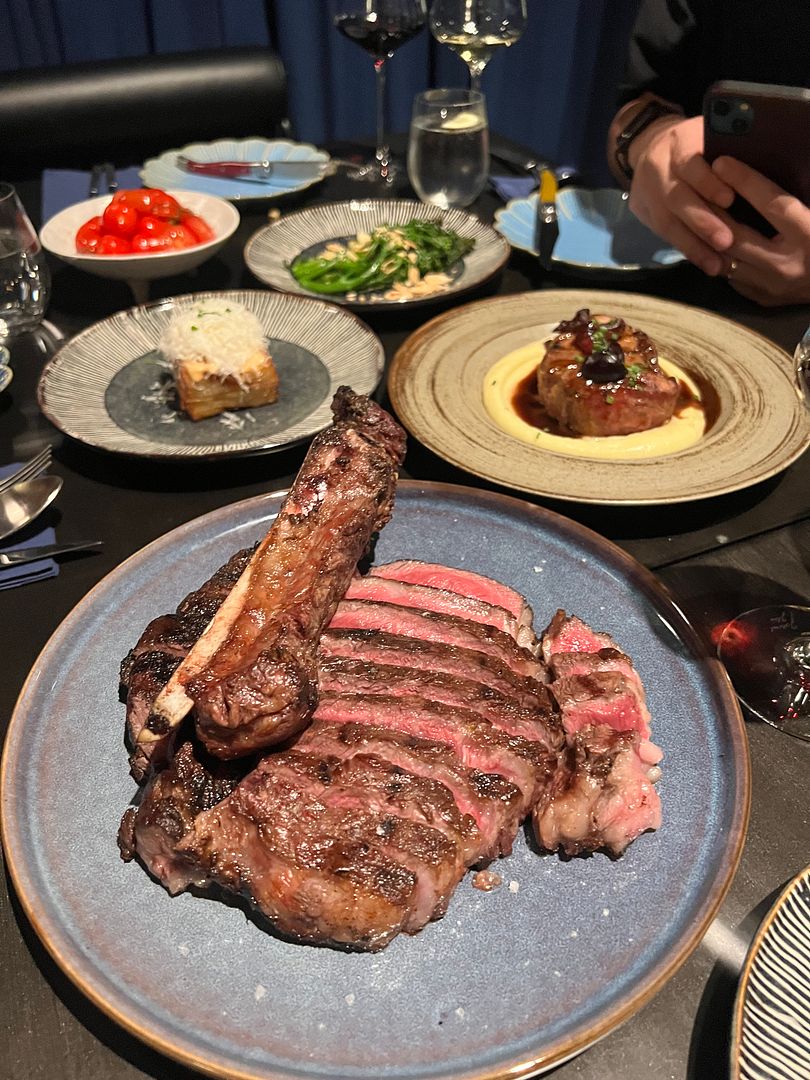 CAPASSO is the new kid in the Telok Ayer/Amoy area which is already home to countless restaurants and bars. Helmed by Chef Fernando Arevalo, a familiar name in the local food scene, CAPASSO is a fearless and bold outfit that pushes out contemporary Italian dishes inspired by memories of Chef Fernando's granddad. The restaurant, which also boasts an extensive selection of wines, whiskies, and yummy cocktails, strives to provide an equal space where women can explore and enjoy whiskies alongside their male counterparts. I love that CAPASSO understands and values the tastes of ladies, and is here to smash the stereotype of whiskies being a drink more suited to the palate of men. Hurray to that!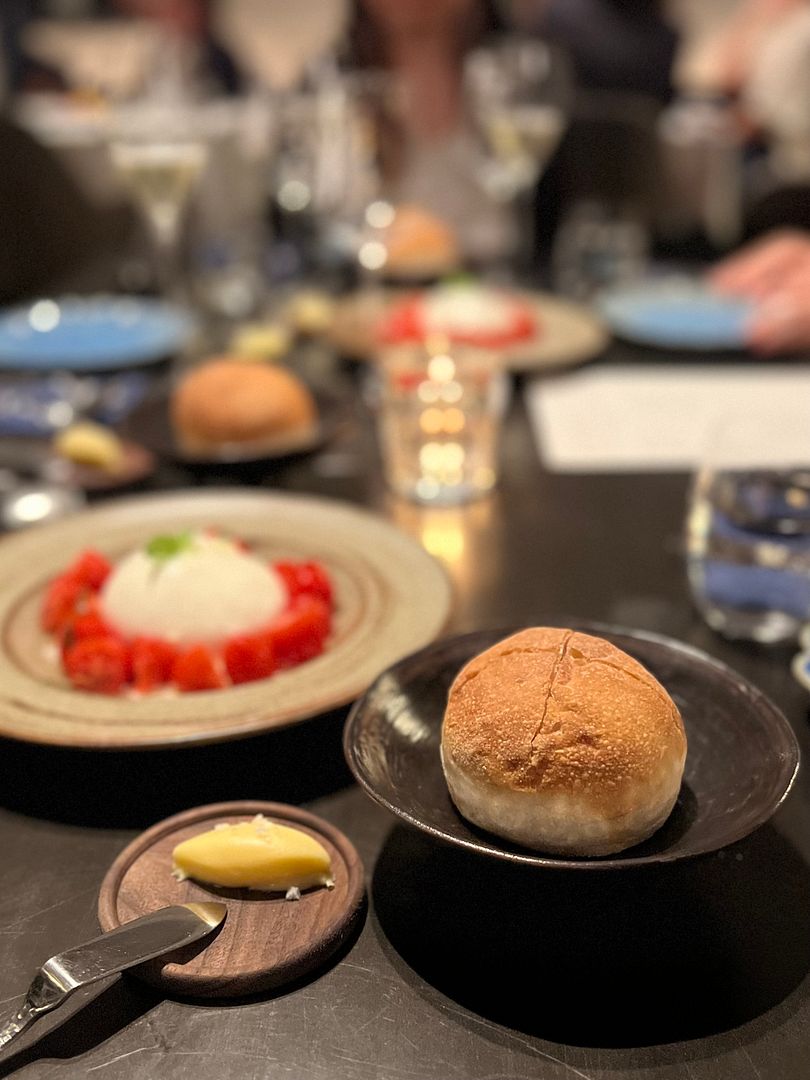 The night started off on a bright note with a glass of absolutely tasty prosecco (Rustico Valdobbiadene), before a myriad of antipasti arrived. We had the House-baked Koji Bread with Smoked Butter ($6), Crisp Pork Meatball with Mozzarella ($20), Serrats Anchovies with Fresh Figs($18) and Burrata with Tomatoes and Basil ($32).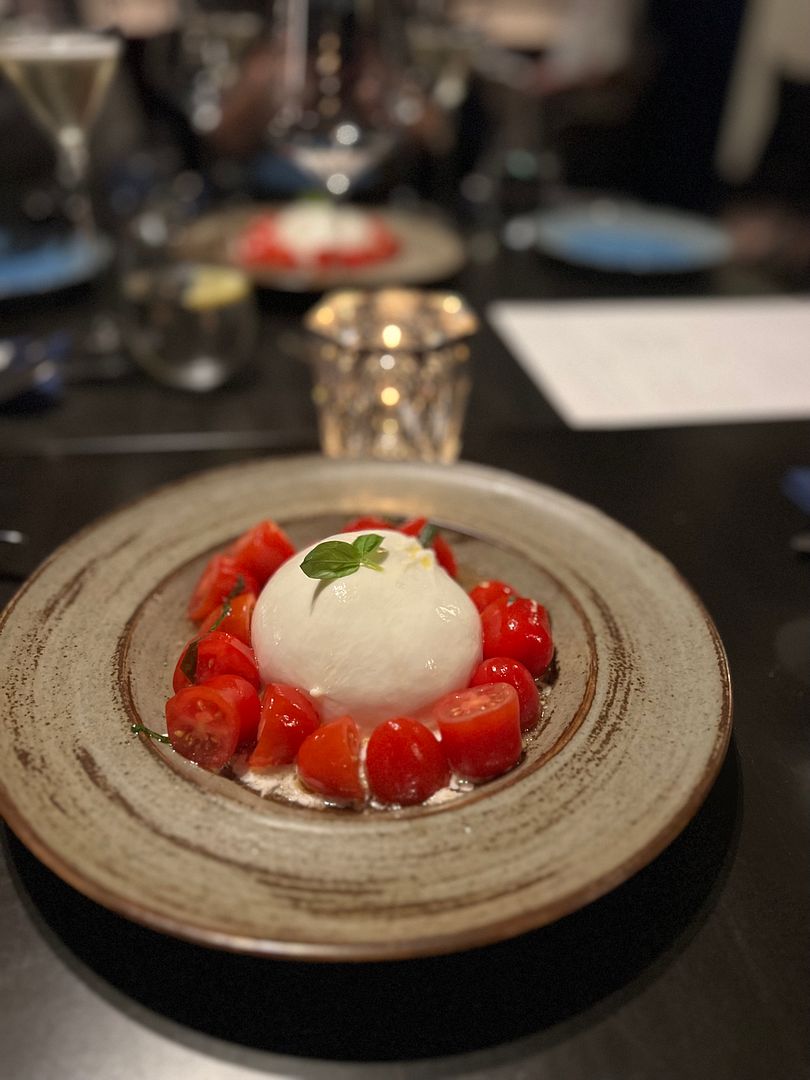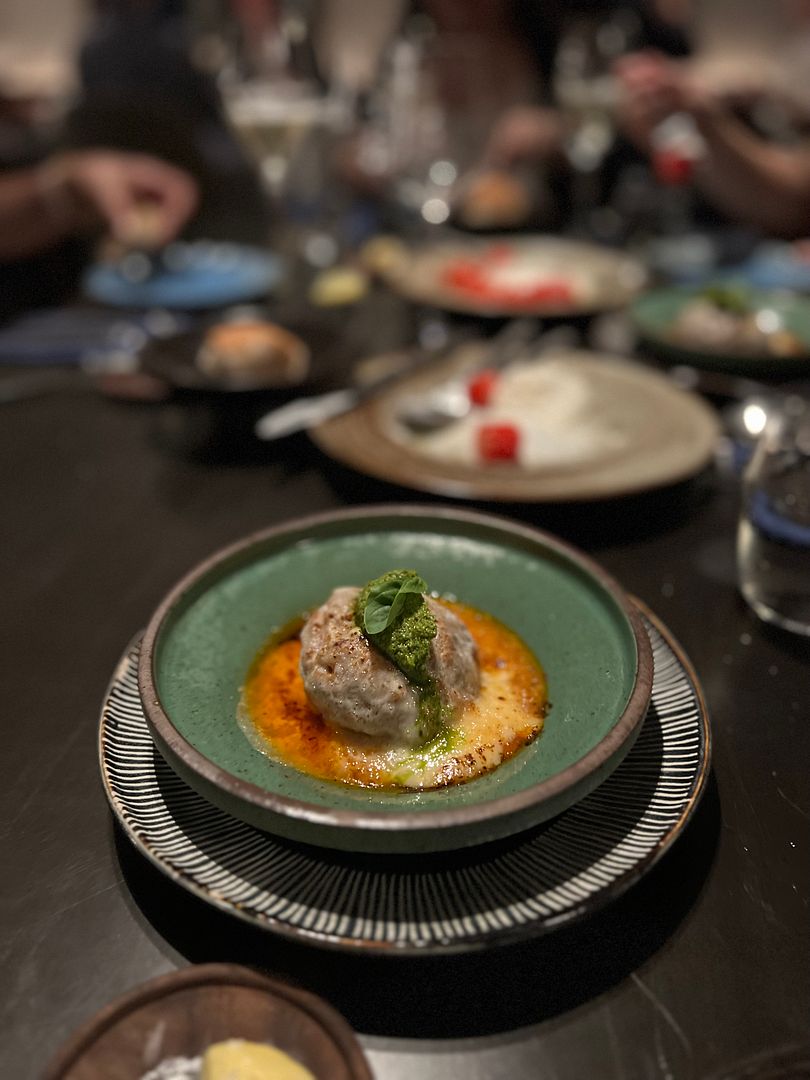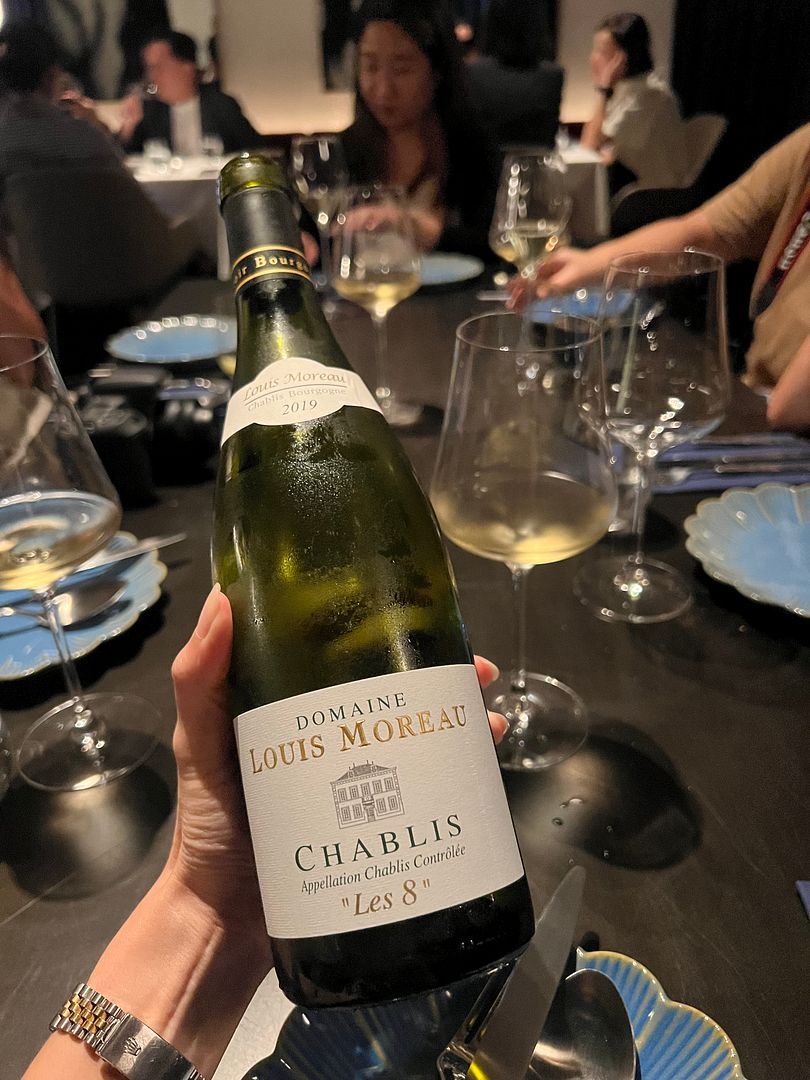 I love that all the wines selected to pair with every round of dishes were all on point! The sommeliers here definitely know what they're doing.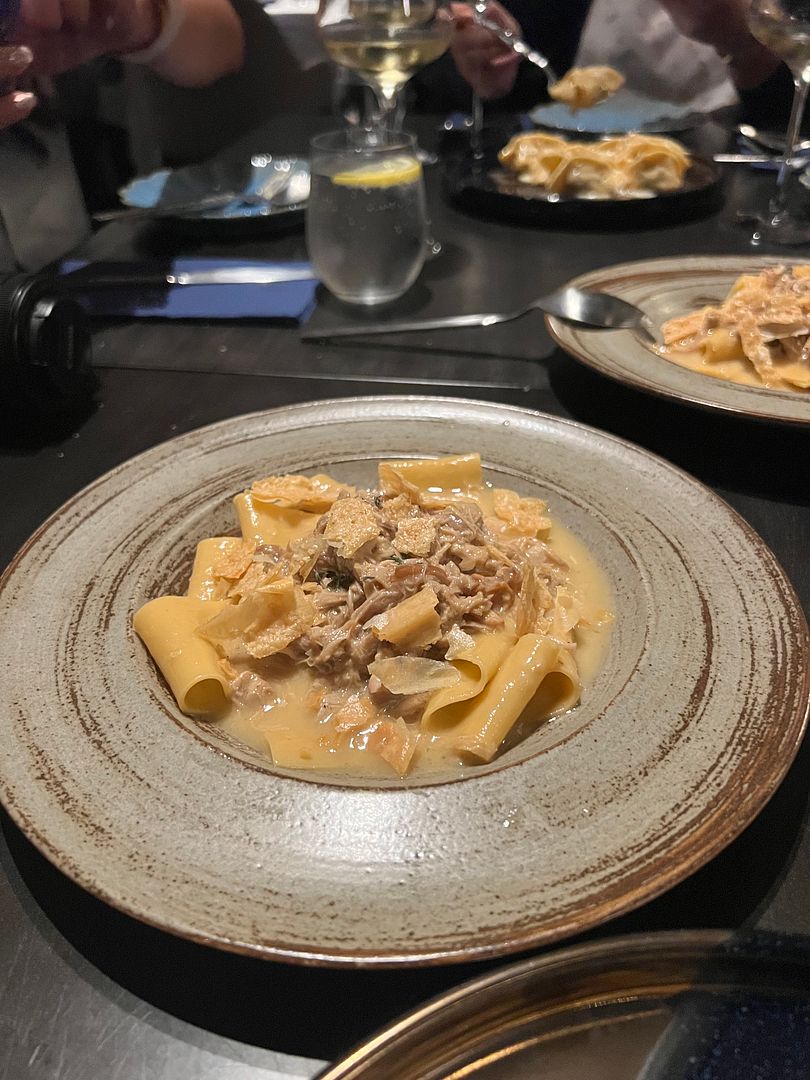 The pastas are definitely the highlight here and what I liked is that the selection does not comprise conventional flavours that we see all the time. Instead, ingredients such as duck and rabbit, cooked in rich sauces, are on offer. It's hard to find truly al dente pasta in Singapore, and I complain about this all the time, so I'm happy to report that the pastas here have just the perfect texture. Some might find it hard, but this is how pasta should be! While I enjoyed the texture of the rich pastas, I had hoped for them to be just a tad more savoury.
The meats took me by surprise. I wasn't expecting to be blown away by them, but they impressed me more than the pastas did. The Iberico Pork Chop($38) was incredibly tender and oozing with juices packed with umami. If you generally avoid pork chops because you are afraid of them being really tough, you needn't worry about that here. Cooked with utmost precision, and executed to perfection, the pork chop was a clear winner for me. Love the clever pairing of port wine and espresso, and also the velvety smooth potato puree that went hand in hand with the delightful sauce.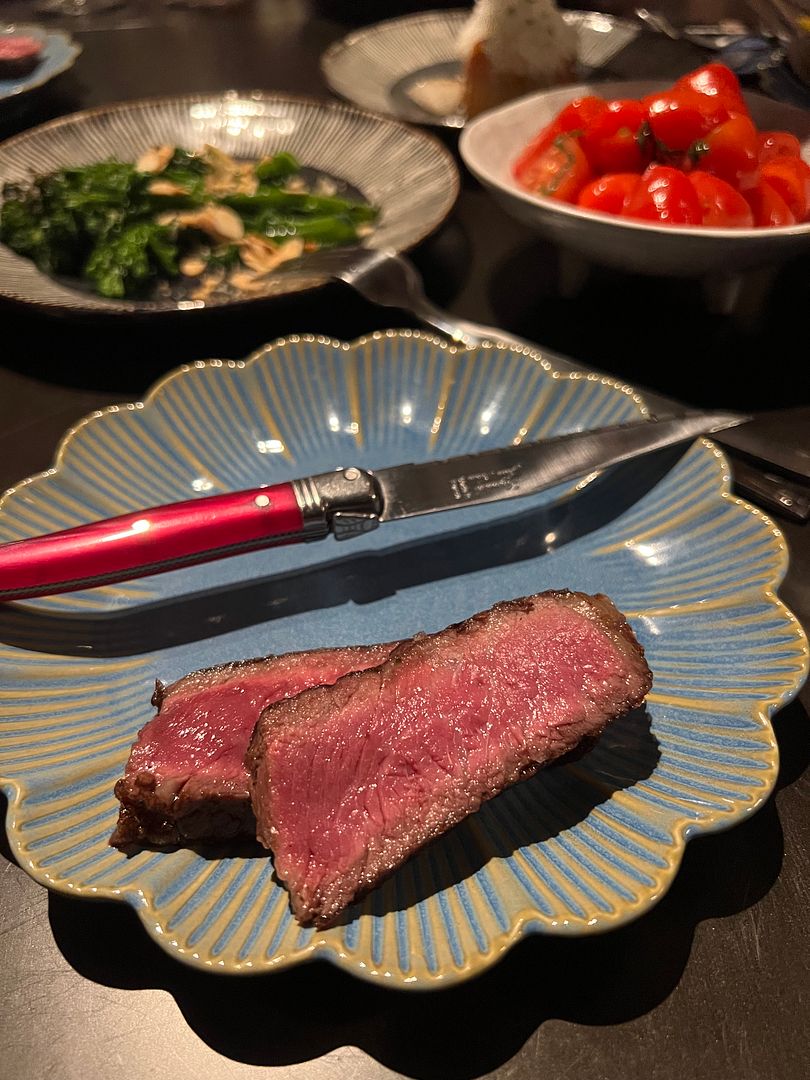 I love steaks and I eat steaks pretty regularly. I wouldn't call myself a connoisseur but I definitely have some pretty high standards when it comes to my favourite meat. At CAPASSO, the Costata di Manzo ($198/1kg), which has a marbling score of 5, is cooked in a Josper oven. The one we had was amazingly succulent, and brimming with flavour. It was easy to cut through, and every piece of meat was flawless. It might look a tad more rare than medium rare but I think all medium-rare lovers will agree that this is delicious! When you have a great piece of meat, and masterful cooking techniques, all you need is a dash of salt and pepper on the beef to bring out its best flavour. And this bone-in ribeye was exactly all that.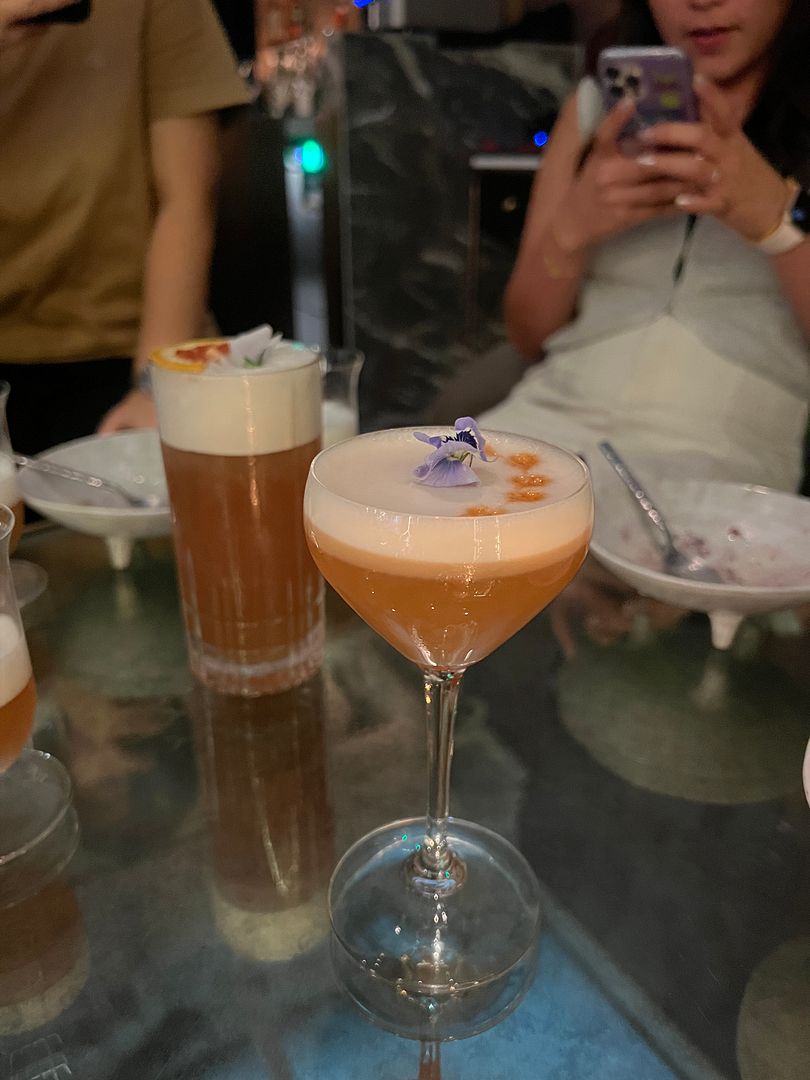 Once dinner concluded, we shifted over to the lounge area where we were served a scoop of burrata gelato, and two delicious cocktails. The CAPASSO Sour($24) was refreshing and tasty, and all around a great drink to round off dinner.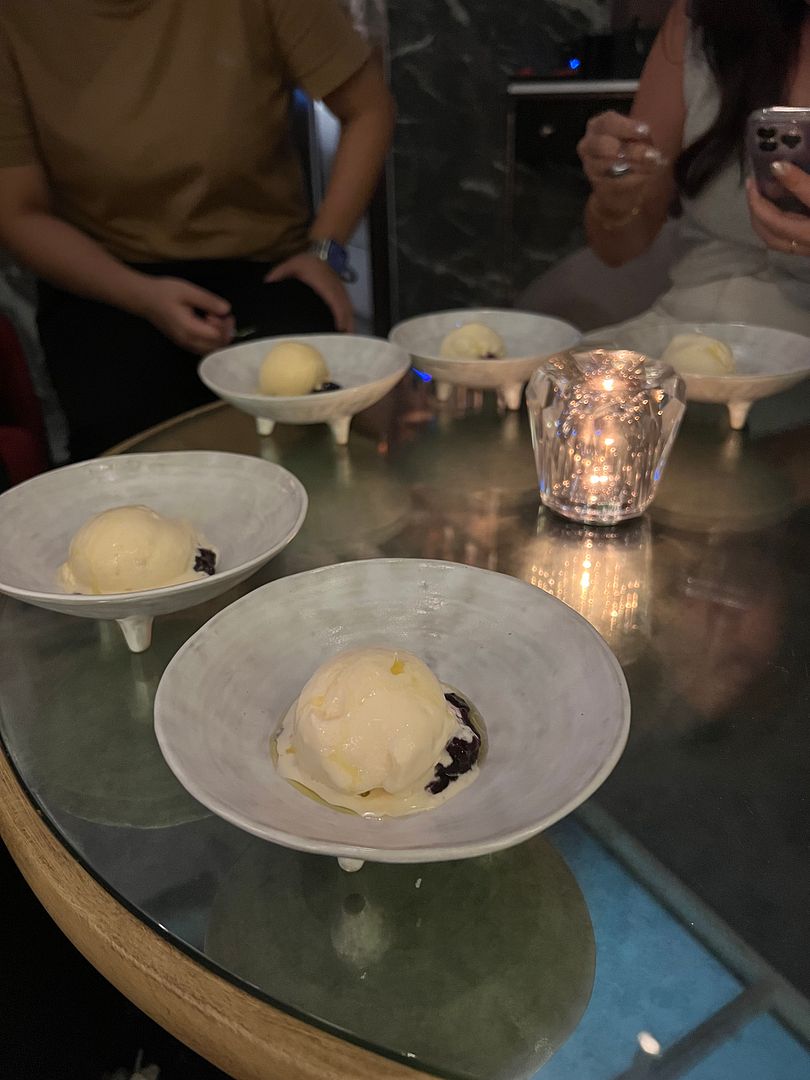 If you're not sure where to go for your next dinner date, maybe you'll like to give CAPASSO a go. Do note that reservations are highly recommended. We were there on a weekday evening and the entire restaurant was full!
92 Telok Ayer St, Singapore 048472
Tuesday - Friday : 12pm - 3pm, 5pm - 1am
Saturday : 12pm - 3pm, 6pm - 1am