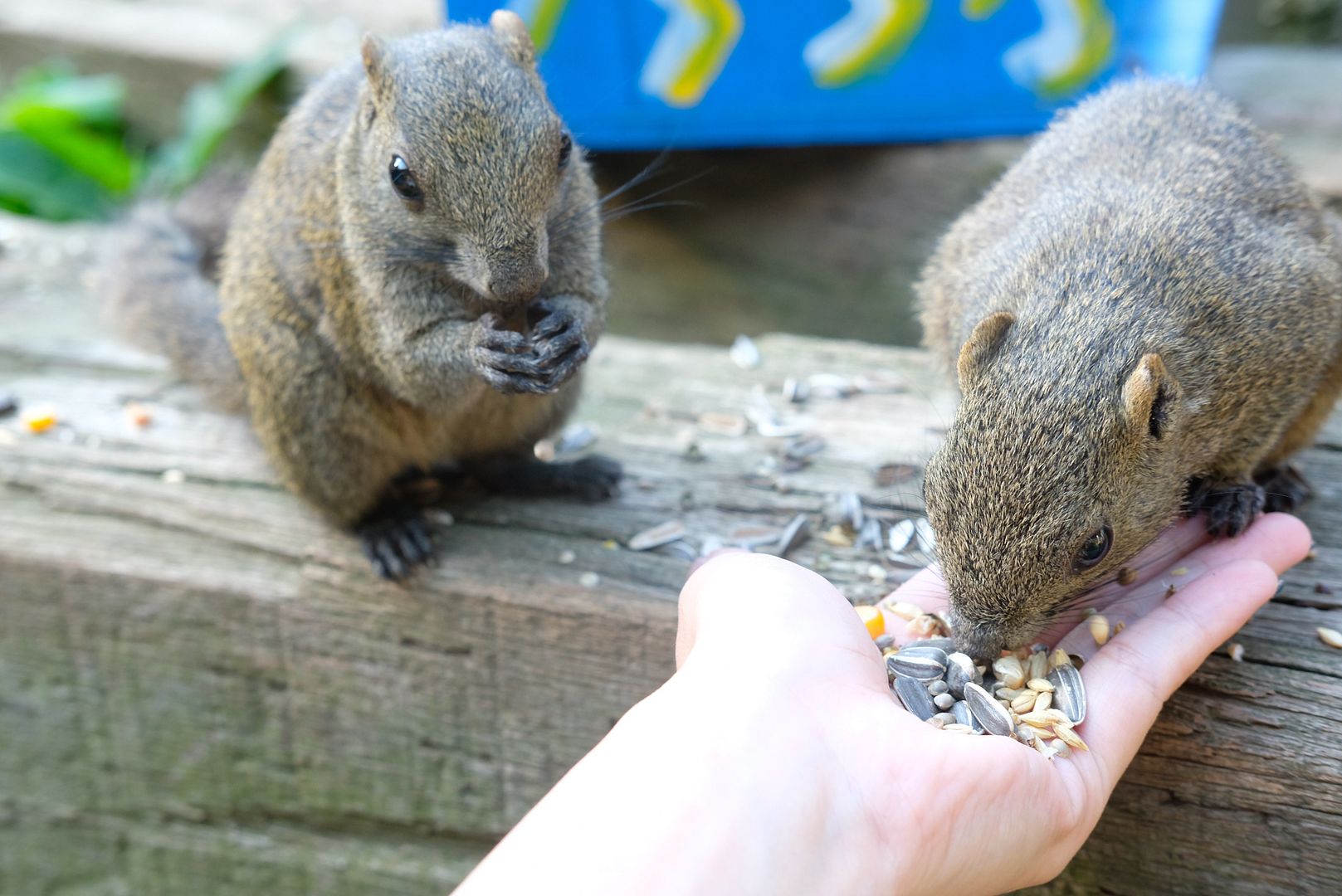 I love animals so whenever I travel, I make it a point to visit a zoo or at least an attraction that features animals. Japan was perfect for me. Besides being known for owl cafes and cat islands, Japan is also home to numerous famous zoos and lesser known animal-centric attractions. Wanna feed these squirrels like I did? Read on to find out where you can do so!
1) Fuji Safari Park
Heading to Shizouka to catch a glimpse of the majestic Mount Fuji? Why not pop by the Fuji Safari Park too? You can rent a vehicle at the park, hop on one of their buses, or drive your own vehicle to tour the park. Say hi to magnificent creatures such as lions, tigers and cheetahs, from the comfort and safety of your own car. It was such a treat to be this close to them! Look forward to the petting zoo where you can see the adorable red panda, and stroke capybaras and red kangaroos. If you're a dog-lover like me, remember to drop by the House of Dogs (500 yen) to play with the huggable and cuddly pups! Another safari park that you can consider is the Tohoku Safari Park in Fukushima!
Admission : 2,700 yen
Japan, 〒410-1231 Shizuoka Prefecture, Susono, 須山字藤原2255−2
2) Zao Fox Village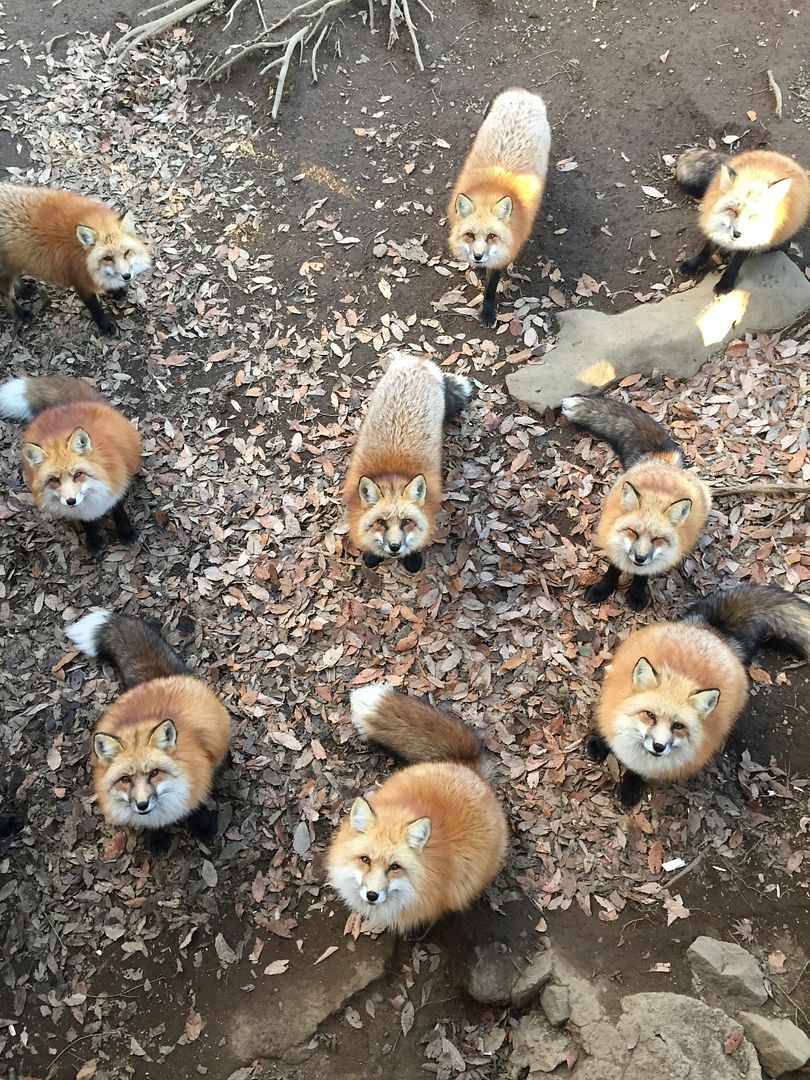 Catch a Shinkansen from Tokyo to Shiroishi-Zao (less than 2 hours) and hop on a taxi to the famous Zao Fox Village. Enter the Cage of the Fox and be mesmerized by the foxes! They all have a glorious coat of fur, and look absolutely adorable. Hug a tame and friendly fox for a fee of 400 yen, or spend 100 yen on little bags of treats for them. Watch them come up to you or even engage in little tussles, but do be careful, as some of the more mischievious ones might nip your butt. Go during winter so you can get even more amazing photos of them against a white backdrop.
Admission : 1000 yen
Japan, 〒989-0733 Miyagi Prefecture, Shiroishi, Fukuokayatsumiya, 字川原子11−3
3) Machida Squirrel Garden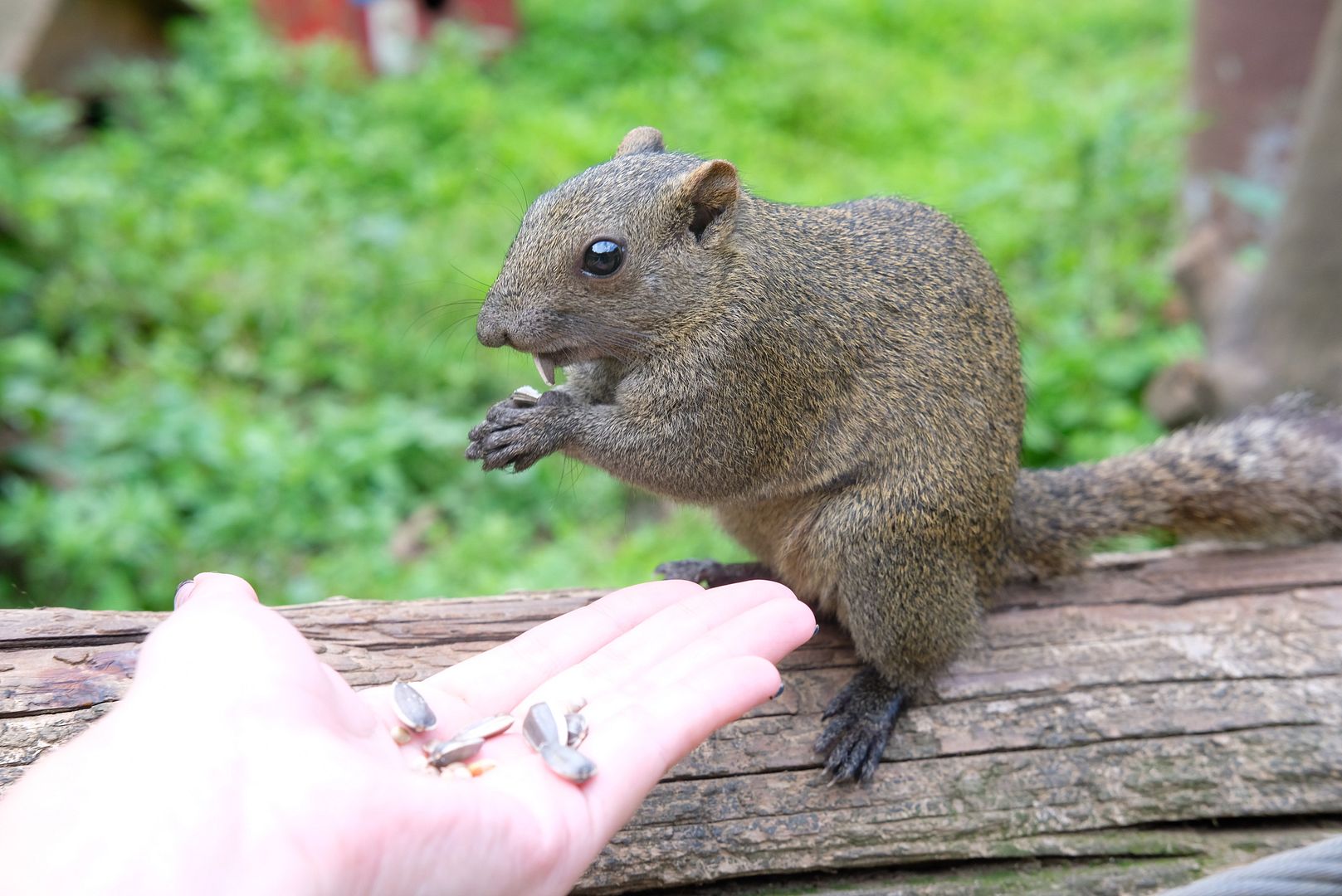 The Machida Squirrel Garden sits in a residential area in Tokyo. It's not the most accessible but definitely worth a special trip. Tons of squirrels roam the garden and they won't hesitate to grab some nuts or seeds out of your hand. Just be patient and you'll definitely get a chance to be this close to them! There's another squirrel park in Takayama, if you're interested.
Admission : 400 yen
733-1 Kanaimachi, Machida, Tokyo 195-0071, Japan
4) Tsukuba Wan Wan Land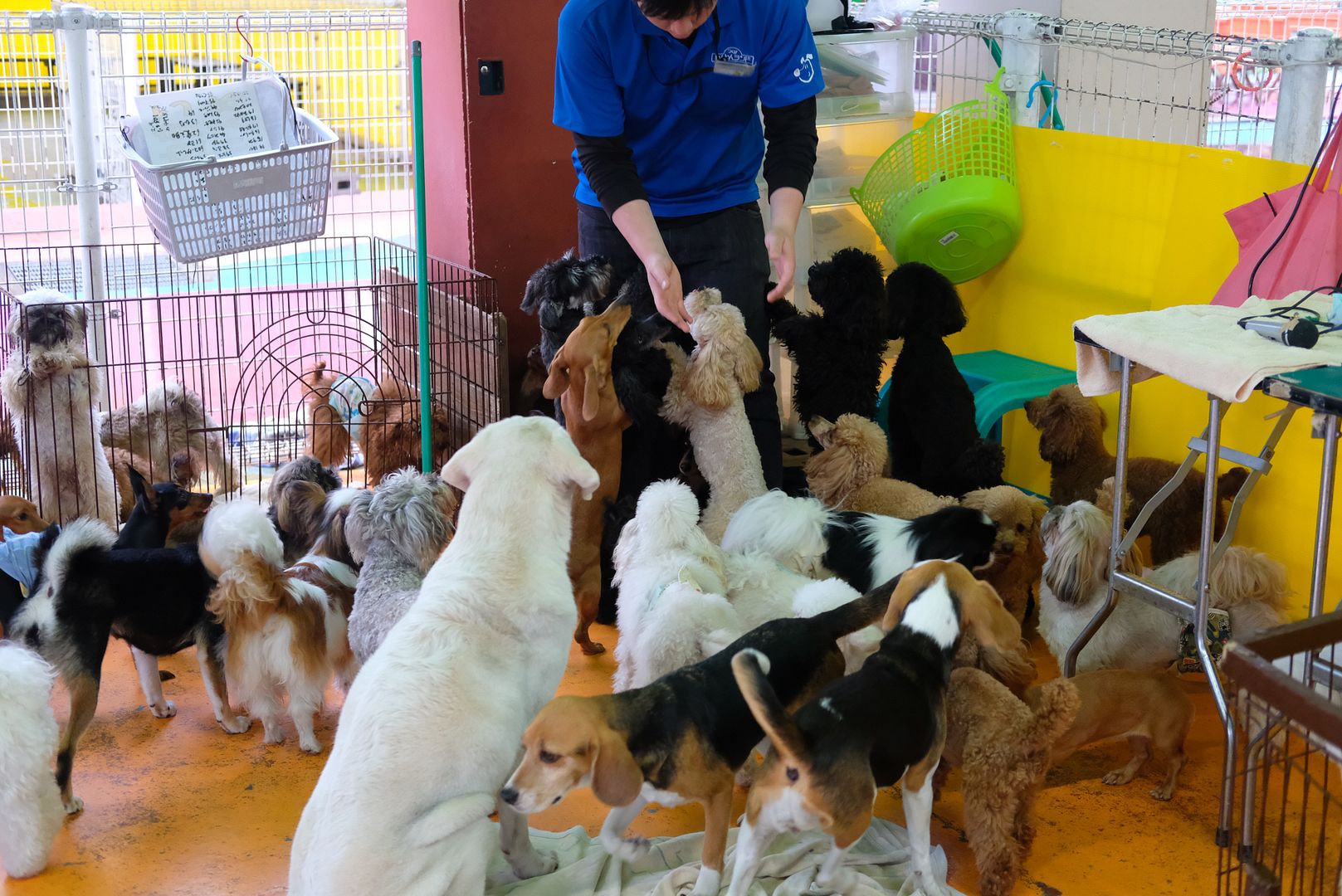 Nestled in Ibaraki, Tsukuba Wan Wan Land is quite difficult to get to, but it is a paradise for dog lovers. The entire place is huge and even comprises a stadium and stage. You can bring your own dog, or play with the friendly pups here. There are so many of them and it's quite interesting to see how they mingle and run around. I heard that they have more than 400 dogs here!
Admission : 1500 yen
579 Numata, Tsukuba, Ibaraki Prefecture 300-4353, Japan
5) Mameshiba Cafe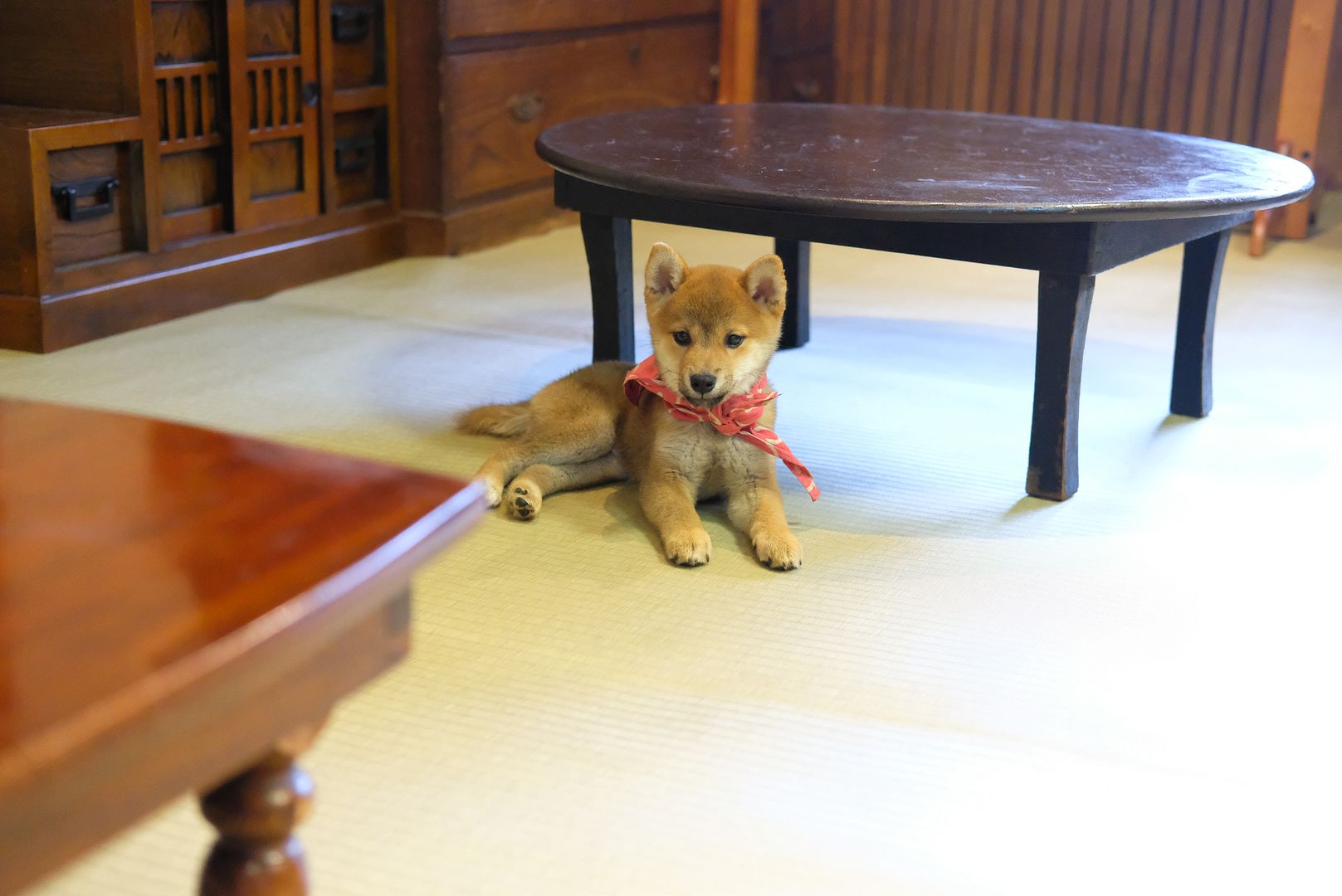 Mini Shiba inus running around? SCREAMS. These adorable little things are up for snuggles and cuddles. Aren't they just the cutest? You can spend at least 30 minutes with them at the numerous Mameshiba cafes in Japan(Kurashiki, Harajuku, Kyoto and Miyajima).
Admission : 780yen (includes 1 drink)
6) Alpaca Farms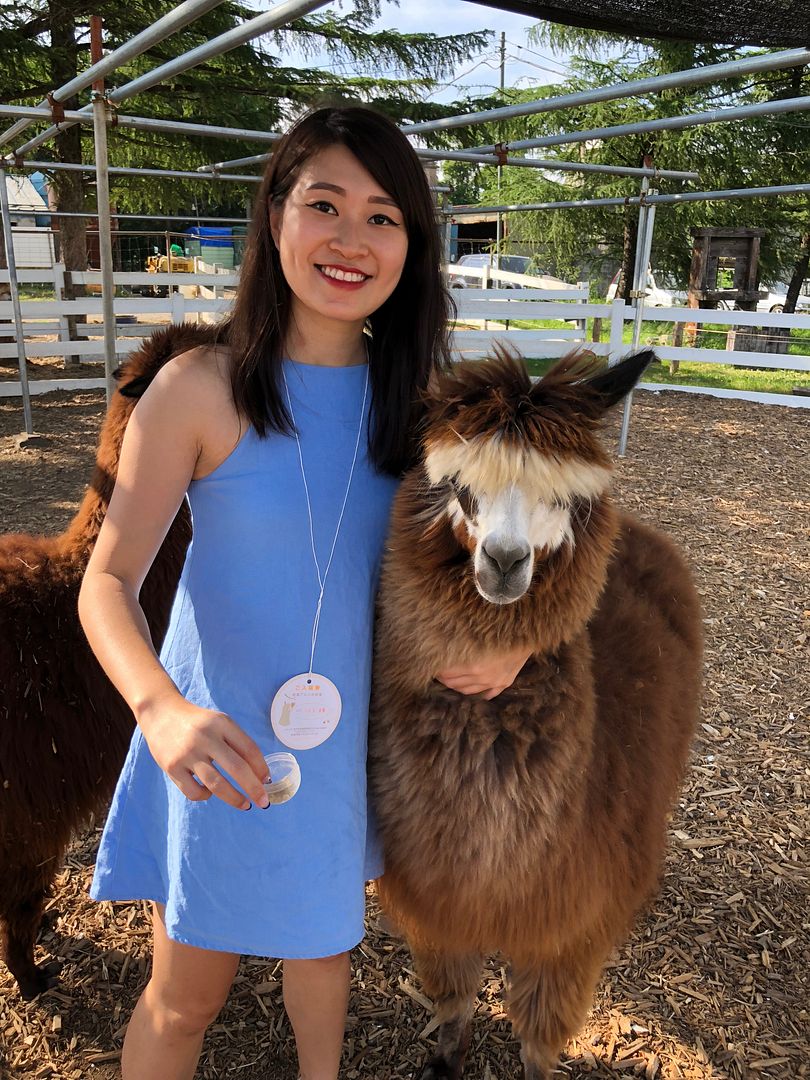 There are quite a number of places where you can spot and feed alpacas. Here are a few of the places where you can spend some time with these fluffy and gentle cuties:
Shikisai-no-Oka(Hokkaido) - largest flower garden in Hokkaido (free)
Nasu Alpaca Farm (Tochigi) - largest alpaca farm in Japan (800 yen)
Akagi Kronenbourg (Gunma) - German-themed park. You can see sheepdogs herding sheep too (1200 yen)
7) Cuddly Dominion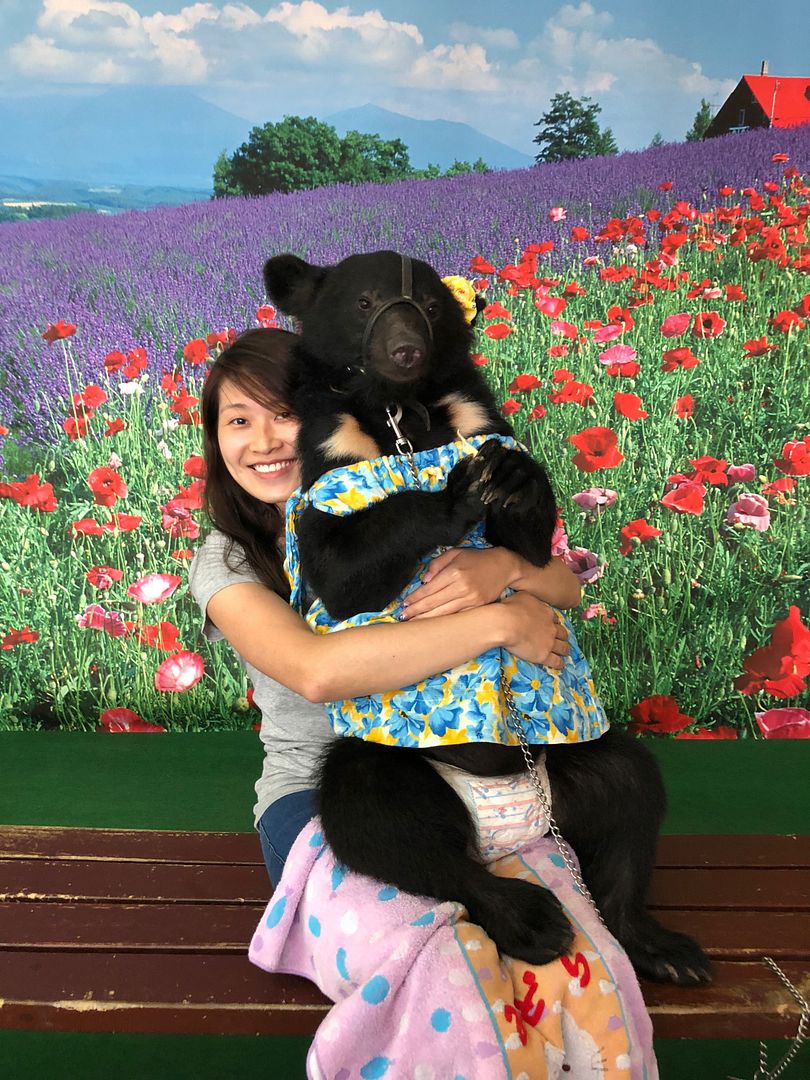 Home to hundreds of bears, Cuddly Dominion was also the humble abode of Pan-Kun and James, the world famous duo and tv celebrities who won hearts all over the globe with their antics. There are more than 800 animals here and the animal park has a fascinating penguin enclosure, and entertaining shows which go on at the Miyazawa theatre. The highlight for me was being able to carry a cheeky bear cub who couldn't stop munching on snacks, the dog petting area, and the pig race. As the park wasn't crowded, it was perfect for me as I could spend as much time as I want at every enclosure, and tossing cookies to the bears.
Admission : 2300yen
2163 Kurokawa, Aso, Kumamoto Prefecture 869-2225, Japan
8) Ichihara Elephant Kingdom
Photo credit : japan-chiba-guide.com
Singaporeans should be no stranger to elephants performing amazing feats such as lifting logs. Our Singapore Zoo has some really talented elephants! If you love elephants, you may enjoy the performances here. However, note that the place is not exactly well maintained and driving here might be costly because of tolls.
Admission : 1800 yen
937 Yamakogawa, Ichihara 290-0521, Chiba Prefecture
9) Nasu Rindo-ko Lake View
Photo Credit : Rindoko
Nasu Rindo-ko Lake View is a huge amusement complex built around an artificial lake. You can zip-line over the lake, run through a dirt course in a forest on an ultra buggy, and also feed a
lpacas, sheep and horses. In summer, the Rindoko Firework Festival runs every night for 20 days. Also, don't miss the "animal go go rush" event where alpacas, sheep and goats run freely around the lake! What can be cuter than a running alpaca?!
Admission : 1600 yen
414-2 Takakuhei, Nasu, Nasu District, Tochigi Prefecture 325-0302, Japan
10) Uminonakamichi Seaside Park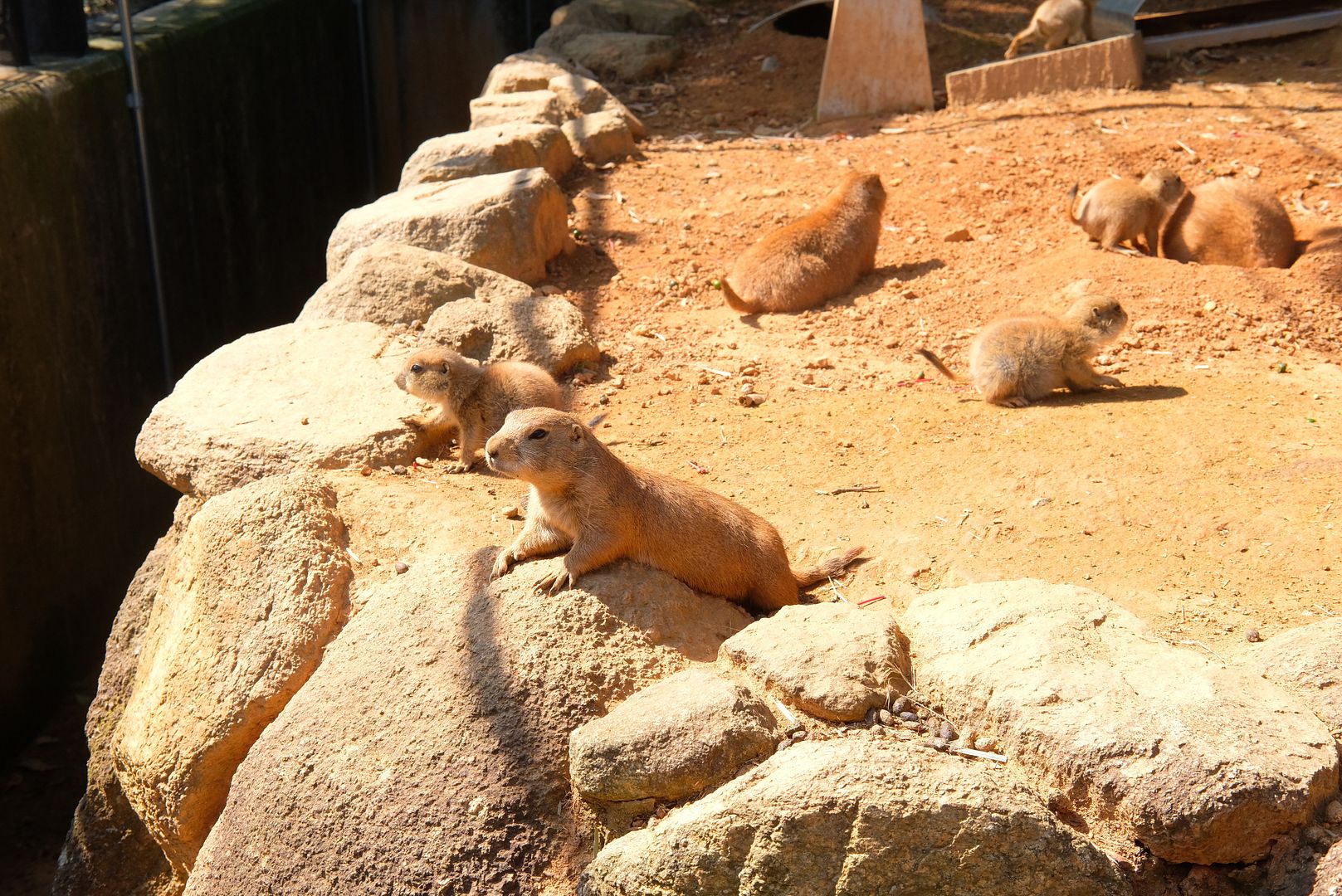 The large national park has seasonal blooms, an animal forest, a cycling track, outdoor activities and more. You should definitely dedicate enough time here to fully explore the huge park. The animal forest is popular with both kids and adults. You can expect cute prairie dogs, kangaroos, capybaras, flocks of flamingo, and adorable critters in the petting farm.
Admission : 450yen
11) Noboribetsu Bear Park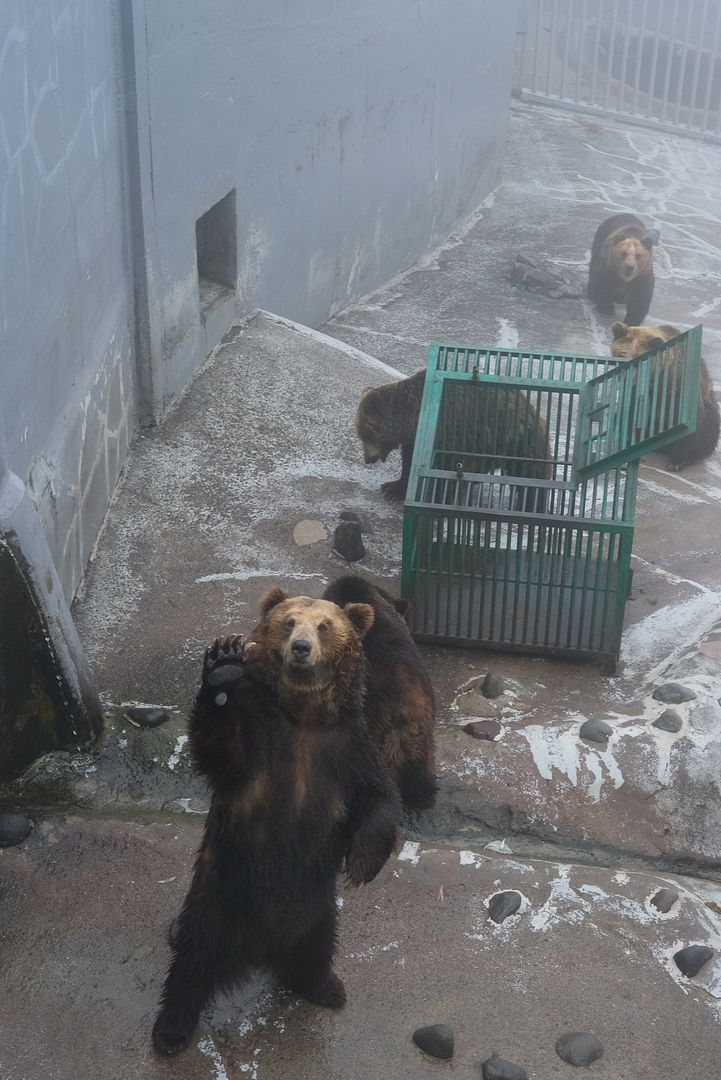 '
There are numerous bear parks in Hokkaido but if you're heading to Noboribetsu for their famous onsens, then this is the one you should visit. Note that the bear park is accessible from the main area. Look up and look out for the signboard! We google mapped it and ended up going one huge 20km round up in the mountains and we weren't able to locate it.There are two main enclosures, which keep the male and female bears apart. The female bears will all be waiting for you to throw treats to them but be careful of the crows lurking around because they will snatch the treats mid air. Some of the bears will wave to you so it's really cute. Head over to the other enclosure and come up face to face with the gigantic male bears as you feed them through a short tube. There's also a duck race where you can bet on a chosen duck; it's short but exciting!
Admission : 2520 yen (including ropeway/cable car)
Japan, 〒059-0551 Hokkaido Prefecture, Noboribetsu, 登別温泉町224
12) Sunshine Aquarium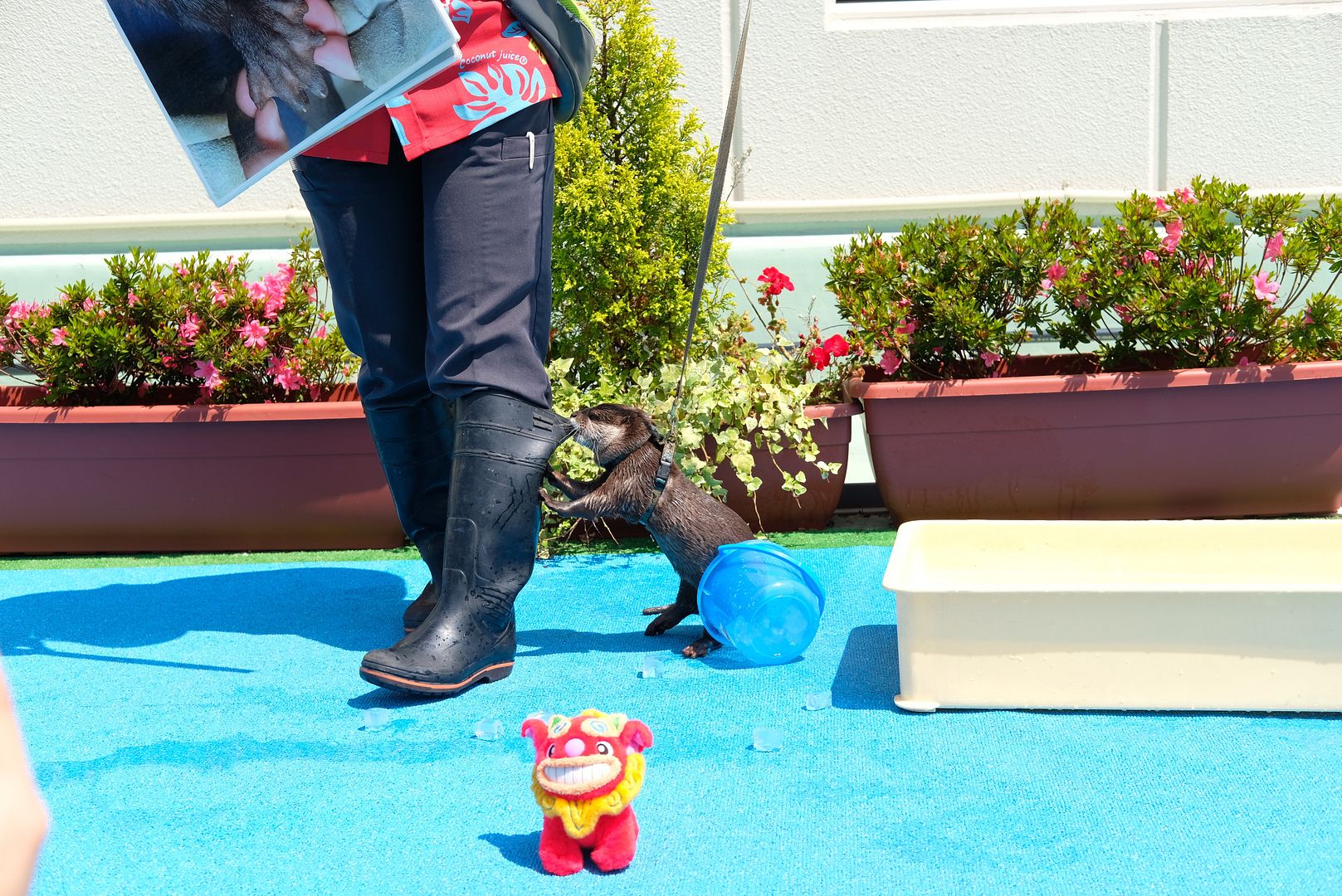 The star of Sunshine Aquarium is undoubtedly the Asian small-clawed otters. Catch the short introduction and performance on the rooftop where you can see adorable Yamato running about. I'm not sure if the hand-shaking event is still available at the moment but you can check with the staff. Apparently, a few lucky guests can get to shake Yamato's little claw! Other highlights include penguin feeding, penguin diving, sea lion feeding and sea lion performance. There are three levels for you to explore so make sure you schedule sufficient time for your visit and not miss any of the performances!
Admission : 2200 yen
Japan, 〒170-0013 Tokyo, 豊島区Higashiikebukuro, 3−1
13) Capybara Onsen
Photo credit : http://en.rocketnews24.com
Izu Shaboten Zoo/Park is located in the Shizuoka prefecture and is the site of the very first capybara onsen. The zoo also boasts other animals such as alpacas, llamas, and fennec foxes. You can catch the capybaras frolicking in the open-air bath in winter! There's also a capybara onsen in Saitama Children's Zoo which runs from mid November to end March.
Admission : 2300 yen
1317-13 Futo, Ito, Shizuoka Prefecture 413-0231, Japan
14) Jigokudani Monkey Park
Photo credit : snowmonkeyresorts.com
Watch wild Japanese Macaques/Snow Monkeys bathe in a natural hot spring or man-made pool here. The monkeys are used to human visitors but do refrain from touching or feeding them still. They do enter the pool all year round but they do so more readily in winter. They are more captivating to photograph in winter as they stand out more against a white backdrop, and they just look more adorable with a small blanket of snow on their heads. Don't forget to pop by an onsen yourself!
Admission : 800 yen
Japan, 〒381-0401 Nagano Prefecture, Shimotakai District, Yamanouchi, Hirao
15) Hedgehog Cafes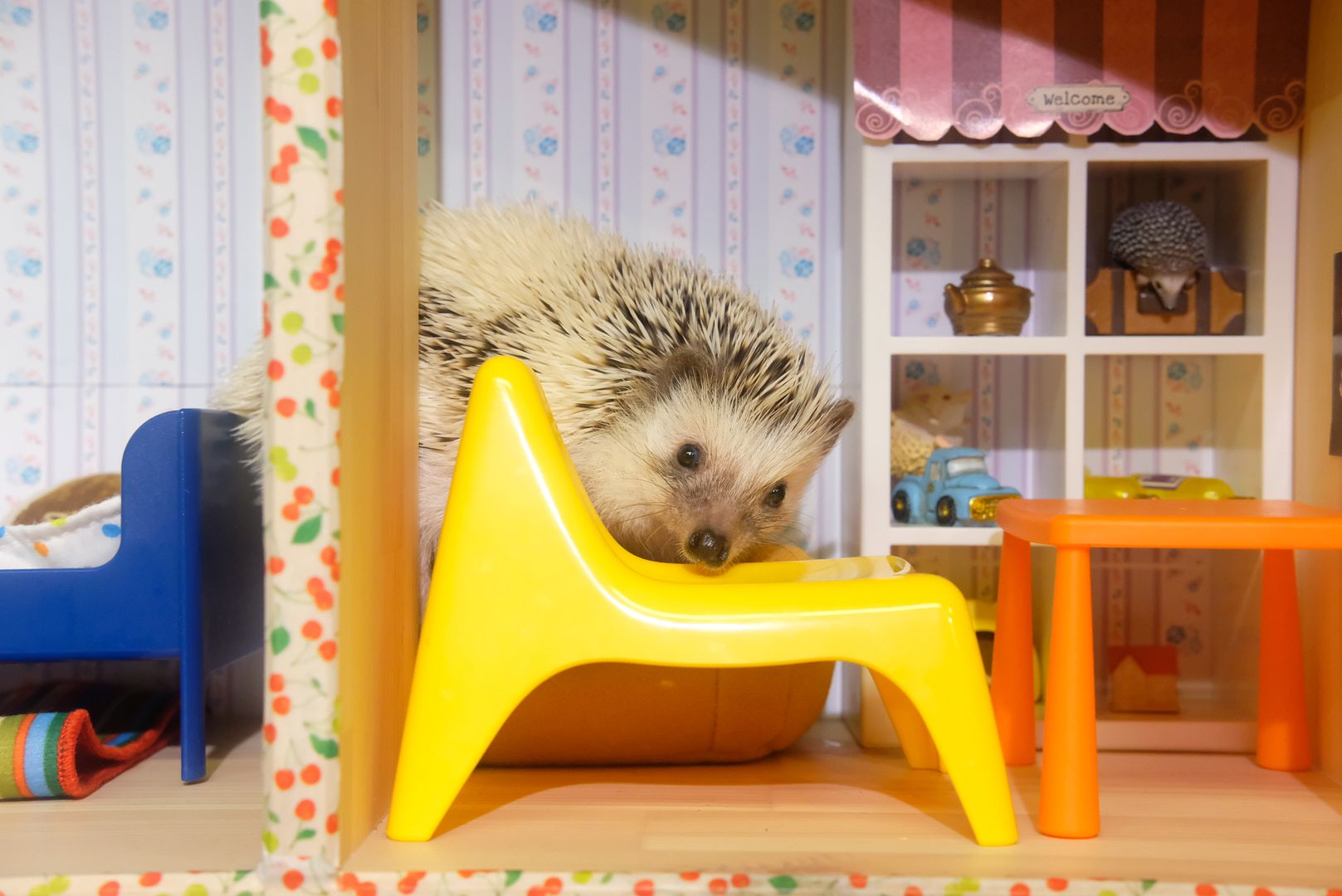 The most famous hedgehog cafe in Tokyo must be Harry Hedgehog & Bunny Cafe. We went to the Roppongi outlet but met the most hostile hedgehogs. They didn't like being held and were really prickly as they continuously tried to escape from our hands. The other pen, next to us, had the nicer hedgehogs which just lazed comfortably in the hands of visitors. There's a pretty new hedgehog cafe in Shinjuku called Hagu Cafe, where I met Perro, a really adorable little hedgehog. I'll recommend going to this outlet instead! It's on level 4 of a building so keep your eyes peeled. You can watch the hedgehogs move through a little "hedgehog house", and even dress them up with hats.
Admission : 1200 yen/30 minutes
歌舞伎町1-27-3 KKビル4F Shinjuku
16) Maruyama Zoo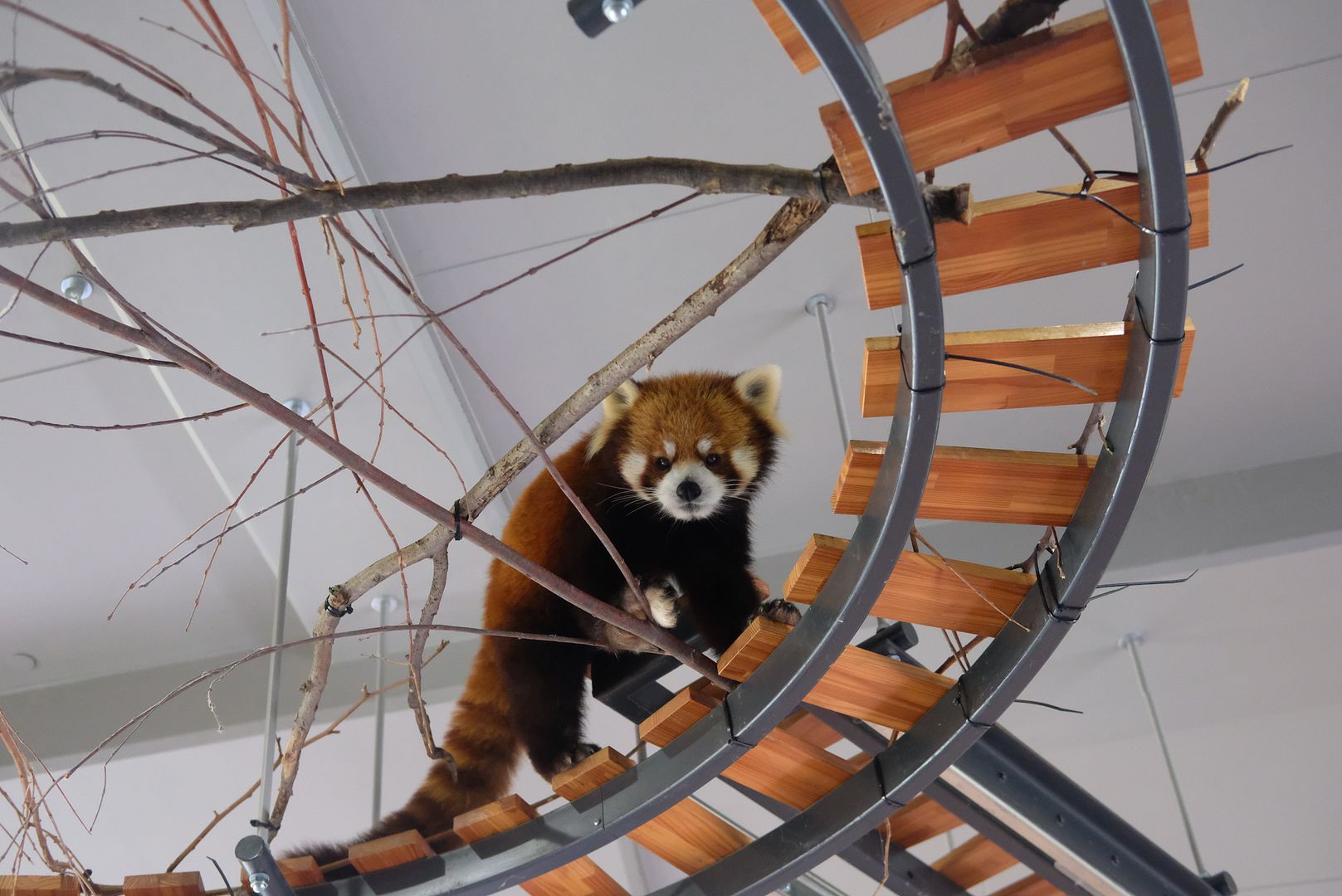 One of the most famous and popular zoos in Japan, Maruyama Zoo is home to about 1000 animals. The crowd favourites have to be the polars bears and red pandas. The red pandas have quite a big area dedicated to them. I spent so much time here - just watching this particular red panda climb everywhere! I really wish I could have one as a pet! It's really too cute! I know Singapore also has one red panda, but there are at least five here, and their enclosure is way more exciting! Come in winter and witness the snow festival! Other zoos that you can consider are the Asahiyama Zoo (known for the Penguin March) and Ueno Zoo (oldest zoo in Japan).
Admission : 600 yen
3 Chome-1 Miyagaoka, Chuo Ward, Sapporo, Hokkaido Prefecture 064-0959, Japan
17) Otter Cafes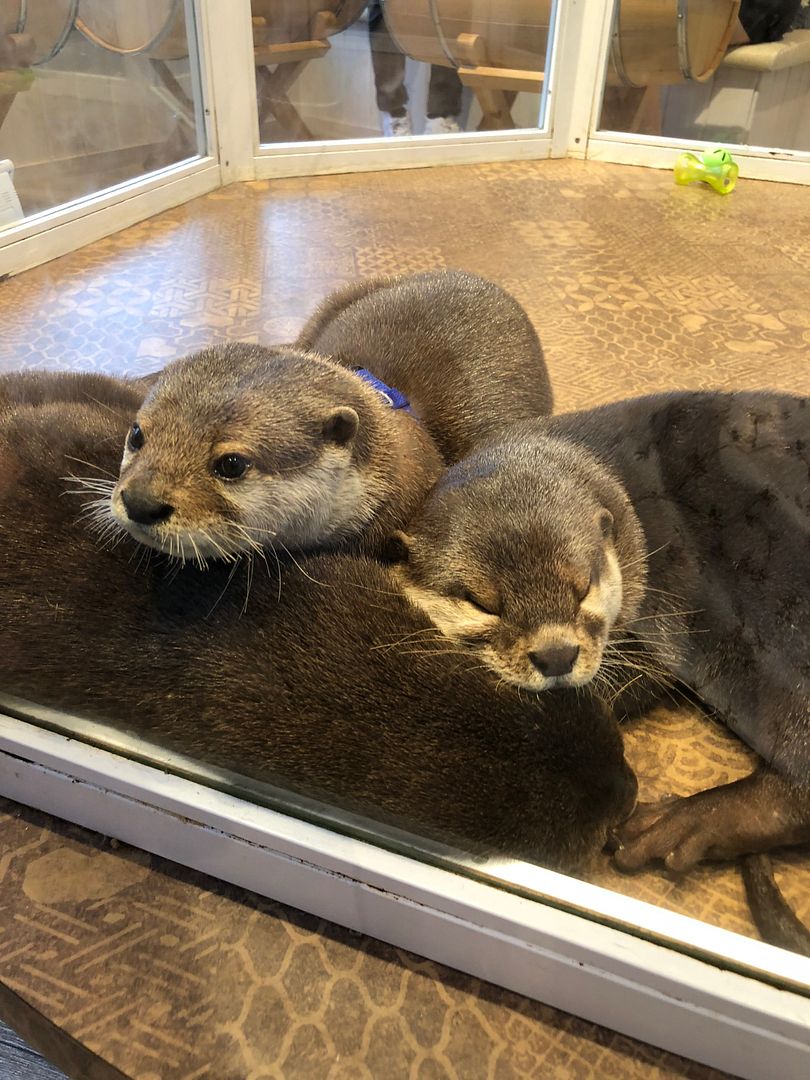 You can play with otters, hedgehogs and other animals here at these cafes. The otters are incredibly cute, and you can feed them a little hole. The otters will put their little paws out of the holes to take the treats from you. Sometimes, the staff brings the otters out, and if you're lucky enough, you'll get to pet them!
Harry Harajuku Terrace : 30 minutes /1500yen
KTM Kawaii - Admission : 30 minutes / 1000 yen - 1200 yen
18) Cat Islands
Photo credit : enjoyourholiday.com
Japan has more than 10 cat islands! The most famous ones would be Tashirojima and Aoshima. The islands are typically difficult to access and require ferry rides. Check the ferry schedule beforehand and plan your trip carefully. Don't miss the ferry back to the main island! Most of the cat islands don't have facilities that cater to tourists, so be prepared, and come armed with food and drinks.
Admission : free
19) Ōkunoshima (Rabbit Island)
Photo credit : kimbui
Hiroshima definitely ranks high on every tourist's list. Be it for the floating Tori gate, or for the Rabbit Island where you can cuddle with hundreds of rabbits. The rabbits are all really friendly and will not hesitate to flock to you for a small piece of carrot or for a quick hug. If this is your kind of heaven, you absolutely have to pay this island a visit.
Admission : free
20) Nara Deer Park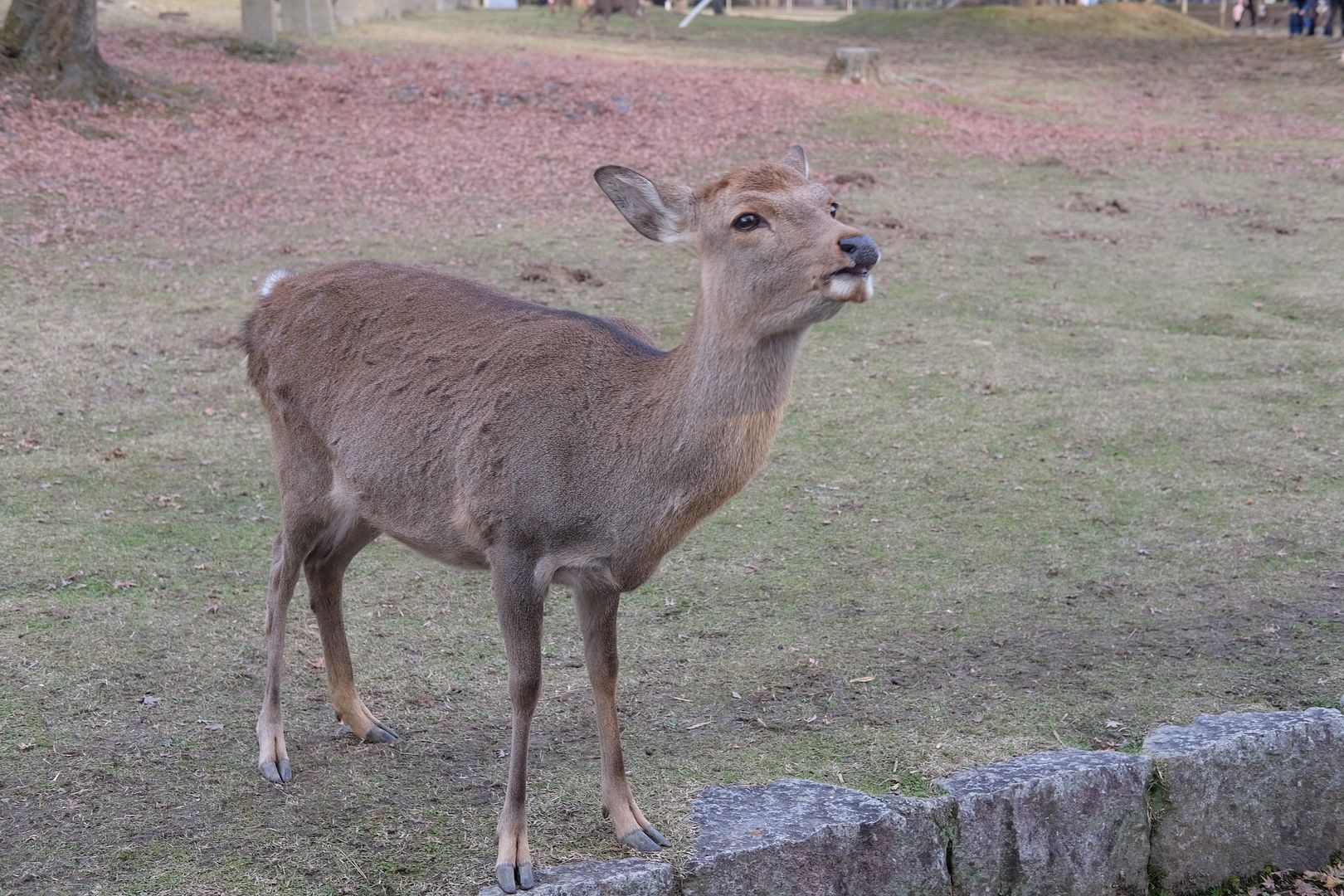 Possibly the most famous animal attraction in Japan, Nara Deer Park receives throngs of visitors daily. Grab some deer cookies for them so you can get them close enough for a good photograph. Be wary of more violent deers who might headbutt you! A deer ate part of my envelope which holds my cash as I was paying for the cookies. He almost ate all my money! Some of them are pretty chill though, so you can pet them. Depends on your luck I guess!
Admission : free
469 Zoshicho
,
Nara 630-8211,
Nara Prefecture
Hope this quick guide helps, and enjoy Japan!
---
Love, K