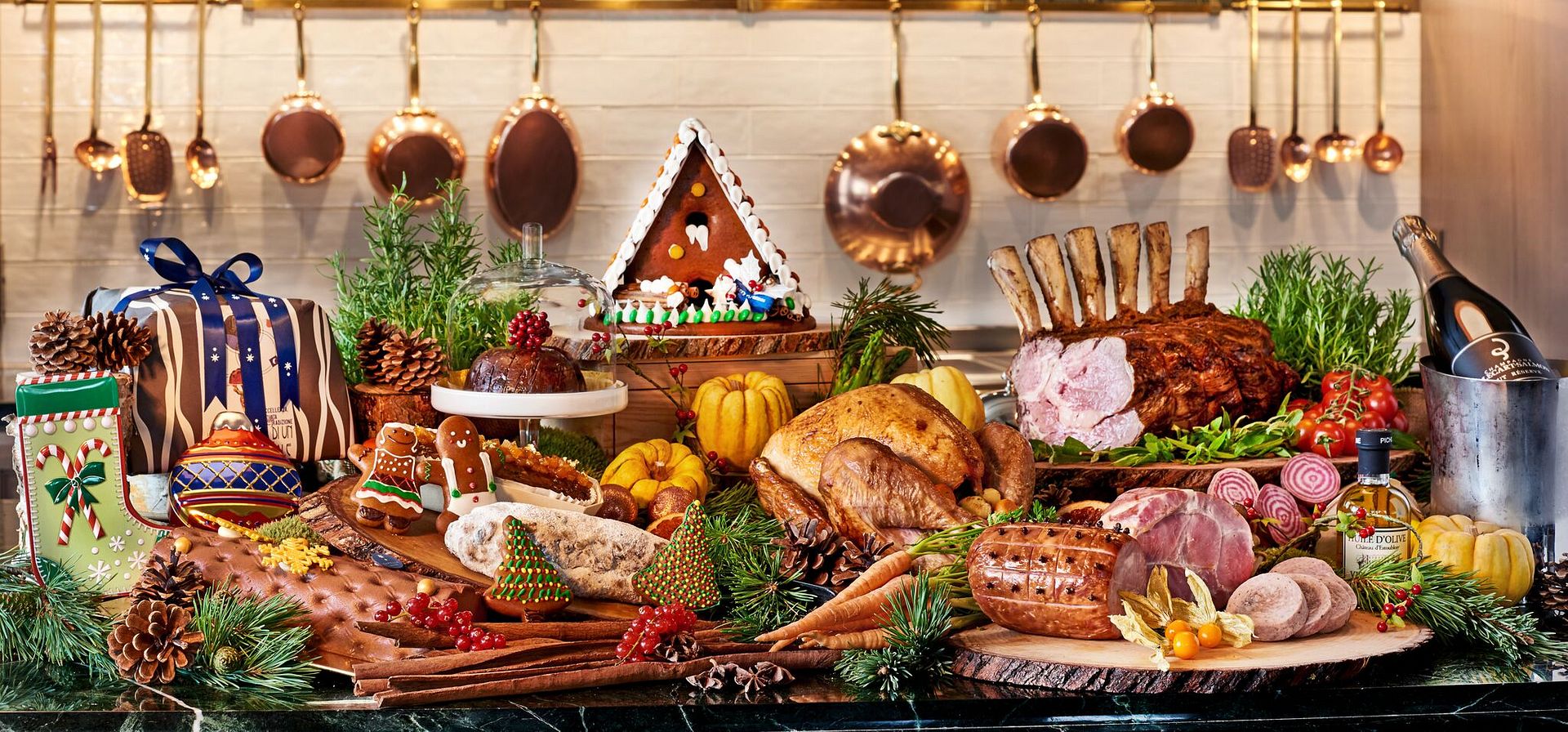 Christmas at Capella is always a luxurious and indulgent affair. This year, it's no different. Bring your loved ones and best friends for a memorable festive celebration at the prettiest property in the Southern part of Singapore or, rather, the whole of Singapore. Capella has every palate and preference covered with Christmas offerings at each of the iconic restaurants — Chef's Table, The Knolls, Cassia. Make your Christmas celebration an extra special one this year by "getting away" from mainland Singapore and pampering your senses with great food, lovely cocktails, and a quick respite from the hustle and bustle of the city life. Here are some of the highlights that you can expect at each dining establishment.
The Knolls
Pink Pepper Caramelised Foie Gras Mi-Cuit (available on Christmas Eve and day)
Delicately put together with pineapple, star anise terrine and Spanish wine grapes, the alluring foie gras appetizer will have you reaching for seconds, for sure. Just a bite was all it took to have me hooked. I love foie gras, so this beautifully crafted dish is perfect for me. I love that the chefs have incorporated different textures, and brilliantly complemented the savouriness of foie gras with the sweetness of pineapples and tartness of wine grapes.
Halibut Confit and Citrus Junos (available on Christmas Eve Dinner)
While the dish may not be the fanciest of dishes, it certainly is a stunner in its simplicity. The terragon beurre blanc added a lovely creaminess and light flavour to the soft, but firm, halibut. The natural taste of the halibut was not overshadowed, but accentuated by the beurre blanc. Those little gold nuggets are pumpkin and corn gnocchi which were sweet, and quite filling.
Capella Tandoori-Roasted Flavoured Turkey (available during Christmas Day Brunch & for takeaway)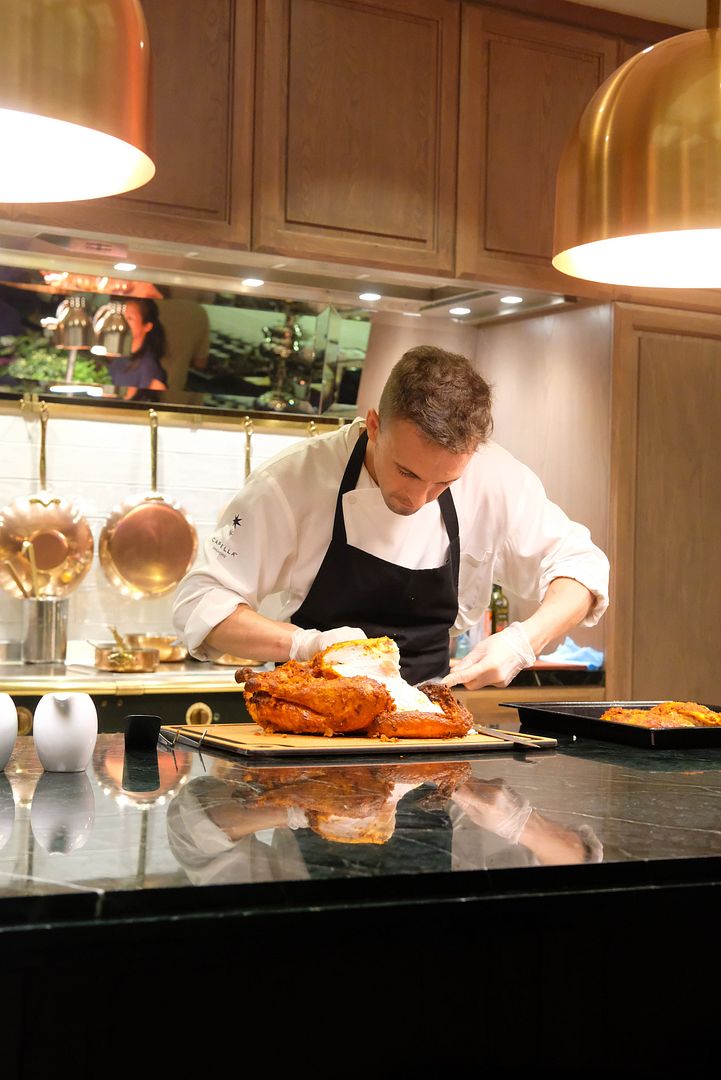 I'm not a very big fan of tandoori chicken so I didn't think that the turkey was gonna be my cup of tea. Well, the turkey turned out to be really tender and well infused with the tandoori flavours. It certainly changed how I viewed tandoori chicken/turkey. Together with traditional condiments, the tandoori turkey has to be one of the best turkeys I've encountered to date.
Christmas Eve and Day Lunch : $78 (3-course)/ $98(4-course)
Christmas Eve Dinner: $168 (5-course)
Christmas Day Dinner : $78 (3-course)/ $98(4-course)
Cassia
Capella's Chinese Restaurant, Cassia, is also joining in the Christmas Cheer with a 5-course and 6-course festive menu. The Braised Bird's Nest with Crab Meat is a comforting broth that's complete with a touch of opulence. The beautiful setting makes a celebratory dinner at Cassia an even more wonderful one.
Christmas Eve and Day Lunch : $98(5-course & festive mocktail)
Christmas Eve and Day Dinner : $148 (6-course)
Chef's Table
Chef's Table offers an intimate dining experience that's awesome for big groups and gatherings. In celebration of the festive season, Chef's Table has launched a Christmas Afternoon Tea which runs from now till 31st December, from Monday to Friday. We tried a dessert platter which consisted of Pecan and Pistachio Carrot Cake, Hazelnut Praline Tart, Vanilla Chantilly Slice with Raspberry Preserve, and Cheesecake. I started with the cheesecake, and went clockwise. While the carrot cake was the cutest little creation, I honestly didn't think it was gonna be nicer than the cheesecake, but I was wrong! It was really moist and had just the right amount of cream cheese frosting on it. I tackled the Hazelnut Tart last because I thought that it looked like quite a basic chocolate tart, and I was already too full to finish anything more so I just wanted a tiny bite. Little did I know that this magical chocolate tart was so delicious that I had to force myself to finish it!
Monday - Friday : 3pm - 5pm (excluding PHs, until 31st December)
Price : $48/pax (inclusive of freshly brewed tea from Ronnefelt Tea Star Collection)
It's always a wonderful time at Capella, and this Christmas is no exception.
1 The Knolls
Singapore 098297
---
Love, K