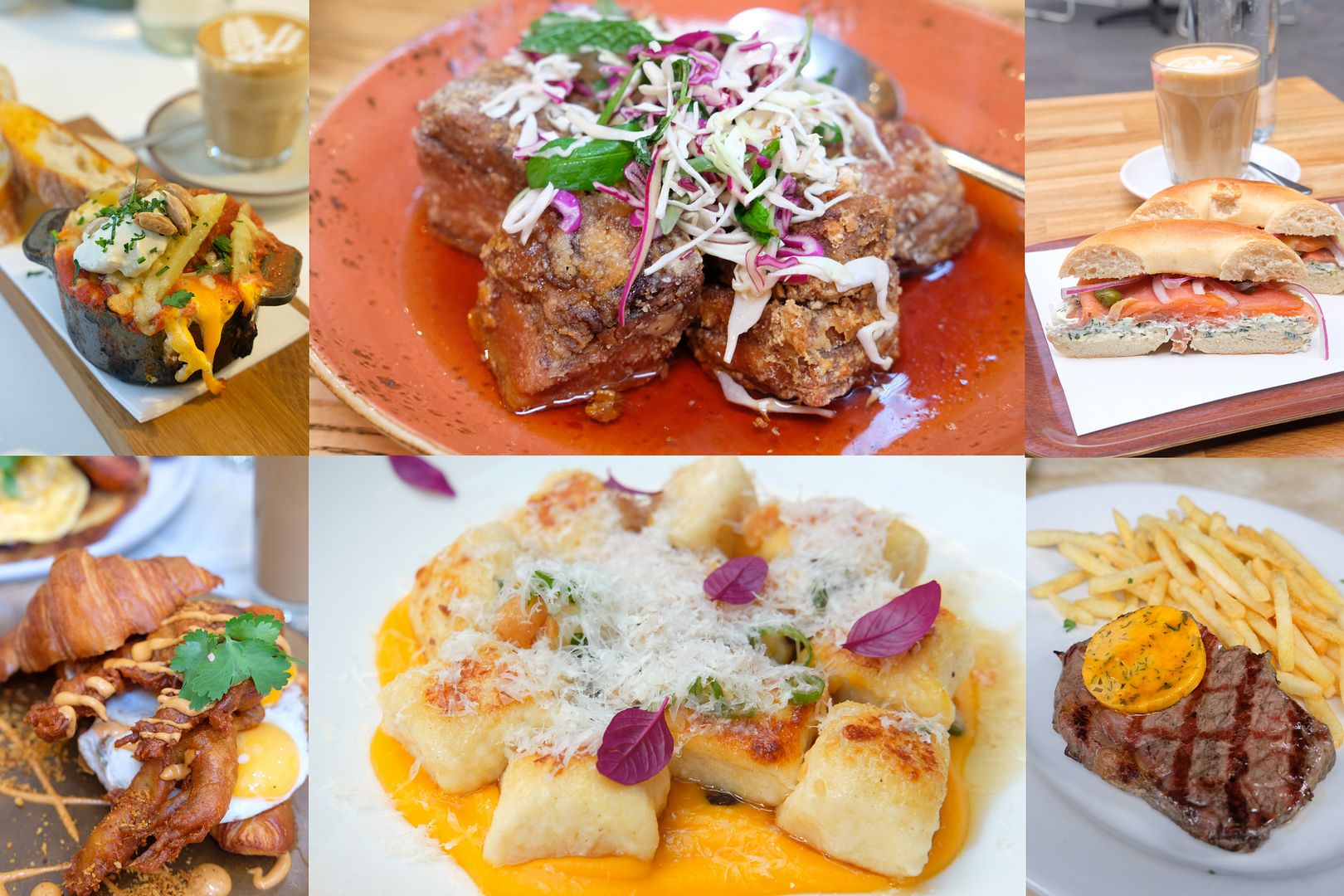 There are hundreds of cafes and restaurants in Melbourne's CBD but most of them do not have an outdoor seating area. Hence, this means that dog owners have very limited options when it comes to taking their pooches out for a meal in the city. We've sussed out 12 places in the very heart of Melbourne that's perfect for you and your best friend.
Operator25
I'm often asked this question, "where's the best brunch place in the CBD?" Well, Operator25, which I have visited around 8 times, is definitely the best in my humble opinion. You can expect Singaporean and Asian touches in the food, and the best dish is the Pulled Pork Benedict. Coffee's pretty good as well! I've experienced really good service, and also bad service, here, so I guess it depends on your luck!
25 Wills St, Melbourne VIC 3000
Monday - Friday : 7am - 4pm
Saturday - Sunday : 8am - 4pm
Red Spice Road
Consistently sending out delicious South East Asian-fusion dishes, Red Spice Road is one restaurant that I always recommend. The small plates may look enticing, but I suggest skipping them, and opt for the big plates instead. You have to order the
Malaysian Ducky Curry and Pork Belly!
27 McKillop St, Melbourne VIC 3000
Daily : 12pm - 3pm, 5pm - 10pm
Cumulus Inc.
If you're a big foodie, Cumulus Inc. should be a familiar name to you. I've put off dining here because, honestly, I haven't heard great stuff about the food here. When my friend was in town, and we were looking for a dog-friendly brunch spot, Cumulus Inc. popped up and I finally decided to visit. And boy am I glad I did. The Tuna Tartare, Gnocchi, and Potatoes were pretty amazing.
45 Flinders Ln, Melbourne VIC 3000
Monday - Friday : 7am - 11pm
Saturday - Sunday : 8am - 11pm
Higher Ground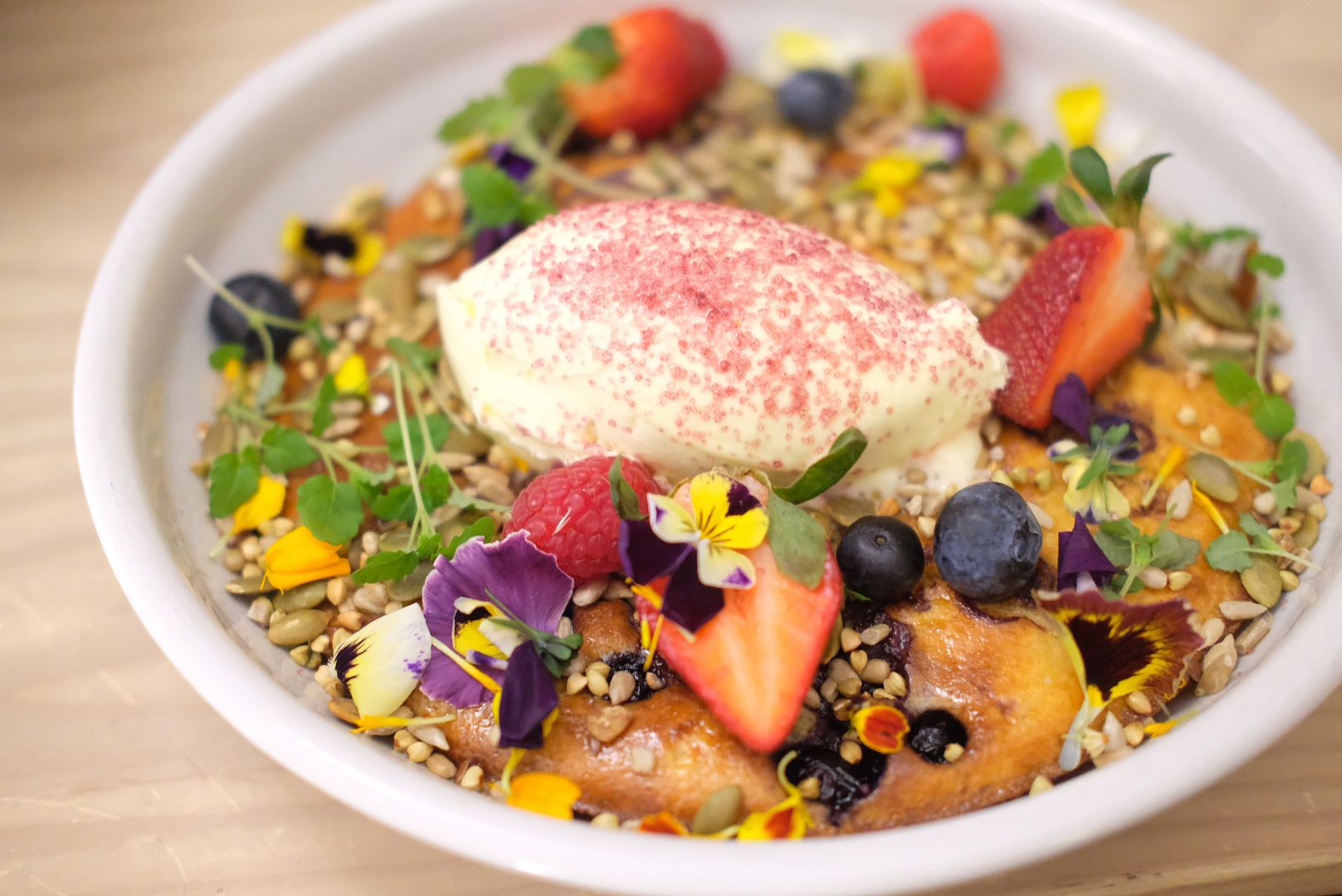 Higher Ground has an outdoor seating area which is actually just a waiting area for patrons to chill at before they're ushered into the cafe. If you're just looking for a good cup of coffee, while your pup is with you, then pop by this gorgeous cafe! The crew here is seriously the best!
650 Little Bourke St, Melbourne VIC 3000
Monday - Wednesday : 7am - 4pm
Thursday - Friday : 7am - 10pm
Saturday : 8am - 10pm
Sunday : 8am - 4pm
Bobby's
A pretty new entrant to the local food scene, Bobby's promises solid bagels and great coffee. The friendly crew will make dining here a memorable experience.
Rear 53/57 Lonsdale St, Melbourne VIC 3000
Monday - Friday : 7am - 4pm
Rice Paper Sister
I've been to Rice Paper Sister a couple of times and it's one of the eateries that I'll usually recommend to my friends. If you guys don't already know, I used to rave about Rice Paper Scissors all the time so I was equally excited to dine at Rice Paper Sister when it first opened. My recent visit here was quite delightful, and I have to say that the food here has become better than the food at their sister outlet.
15 Hardware Ln, Melbourne VIC 3000
Sunday - Thursday : 12pm - 3pm, 530pm - 10pm
Friday - Saturday : 12pm - 11pm
White Mojo
Perpetually packed, White Mojo sits on the popular Hardware Street that is lined with cafes. You may be spoilt for choice when it comes to deciding which cafe to visit, so I thought I'll share that White Mojo has better food than some of its next door neighbours. I hope this little nugget of information will aid in your decision making.
115 Hardware St, Melbourne VIC 3000
Monday- Friday : 7am - 4pm
Saturday - Sunday : 8am - 5pm
Hardware Société
Perhaps the most famous cafe in town, Hardware Societe welcomes throngs of patrons everyday. They used to have two outlets, facing each other, on the same street, but one of the outlets has since moved to Katherine Place. The new outlet is bigger and prettier, but does not have outdoor seats, so if you have your pup with you, you'll wanna visit the outlet on Hardware Street. Their Baked Eggs are delicious, and they also have really unique offerings such as Tuna Millefeuille.
123 Hardware Street
Monday - Thursday: 730am - 3pm
Friday : 730am - 1030pm
Saturday - Sunday: 830am - 2pm
Sweet Canteen
Right smack in the shopping district, Sweet Canteen may just be the perfect place for you to catch a breather, and rest your legs, while you're on a shopping spree. I usually bring Snuffles around in a carrier, so we can go into shops too, and it's great that Sweet Canteen has an outdoor seating area so Snuffles and I can grab some much-needed dessert when we need a break from shopping. Sweet Canteen has a pretty decent selection of cakes, and the cheesecake is one of their bestsellers.
Shop 3 Driver Ln, Melbourne VIC 3000
Daily : 8am - 930pm
Bistrot D'orsay
Bistrot D'orsay may seem expensive but the food here is actually quite reasonably priced. The classic Steak Frites, though a little small in portion, is just $27.50. It's not everyday that you get to dine at a French restaurant with your doggo, so if you're feeling a tad fancier than usual, put on a little suit or tie for fido and pop by for lunch.
184 Collins St, Melbourne VIC 3000
Monday - Wednesday : 9am - 1030pm
Thursday - Saturday : 9am - 11pm
Larder Section
Probably not on the radar of most tourists, Larder Section is a humble little spot that rolls out pretty decent burgers/market rolls on the iconic Hardware Lane. The pulled pork burger is pretty yummy!
37 Hardware Ln, Melbourne VIC 3000
Monday - Saturday : 7am - 4pm
Rice Paper Scissors
Rice Paper Scissors used to be my favourite restaurant in Melbourne. I was always talking about it and it was always the first recommendation that I offered to anyone who asked. A friend dined here and was quite disappointed with the food and I was surprised. A recent trip confirmed that the standard of the food has dropped, and I now prefer the food at Rice Paper Sister. The food here is still not bad though! Must-tries include Galloping Horses and Thai Ceviche.
19 Liverpool St, Melbourne VIC 3000
Sunday - Thursday : 12pm - 3pm, 530pm - 10pm
Friday - Saturday : 12pm - 11pm
If you're looking for places in Melbourne's CBD where you can bring your dogs to, this list should come in handy. If you have other recommendations, please share them with me!