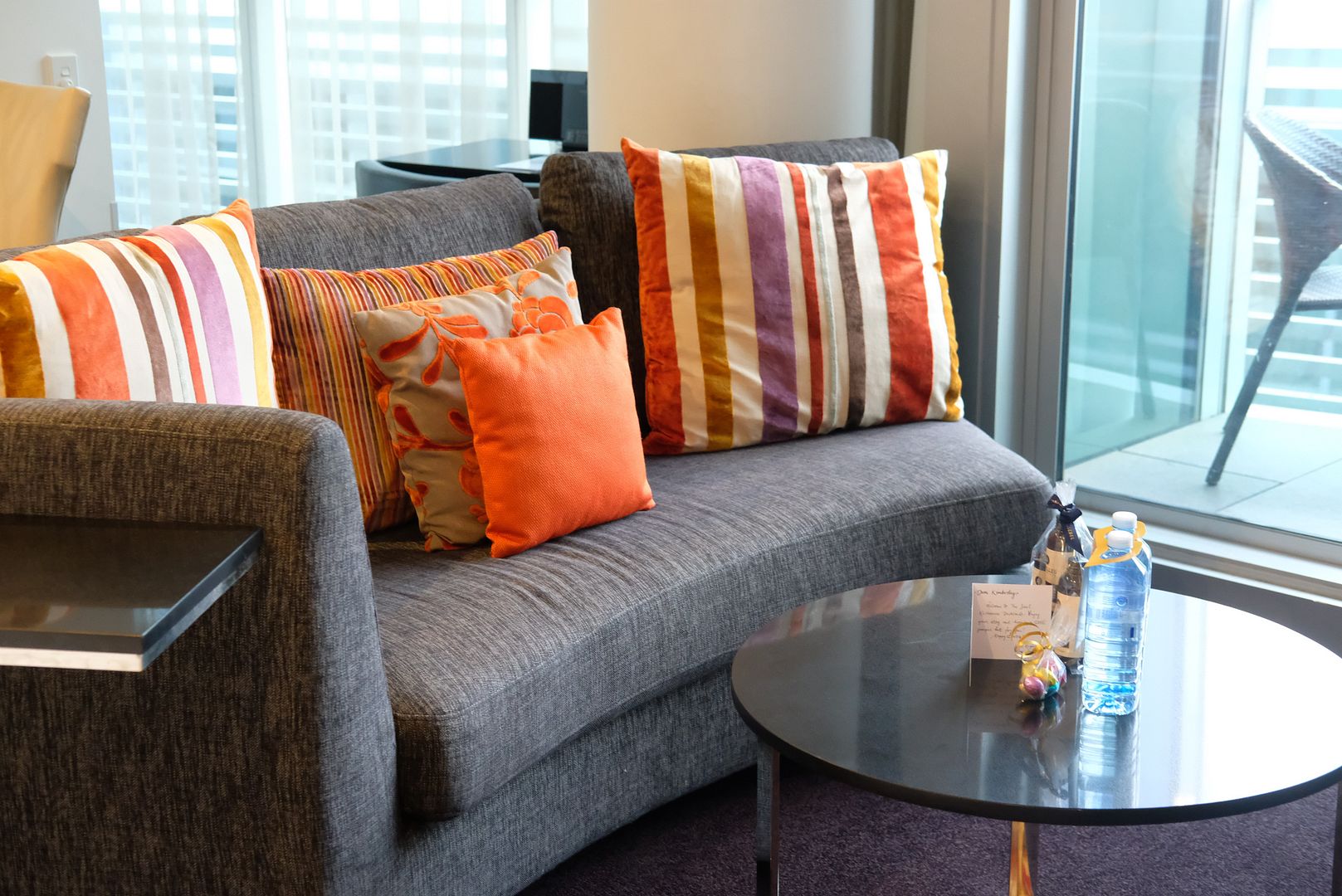 The Sebel Docklands sits in a beautiful part of Melbourne City. It's in the free tram zone, yet tucked away from the hustle and bustle of city life. Located in Docklands, the 4.5 star apartment hotel is easily accessible from Southern Cross Station, and perfect for travellers. Whether you're here for a short stay, or a longer one, The Sebel Docklands promises that you'll be living and chilling in comfort.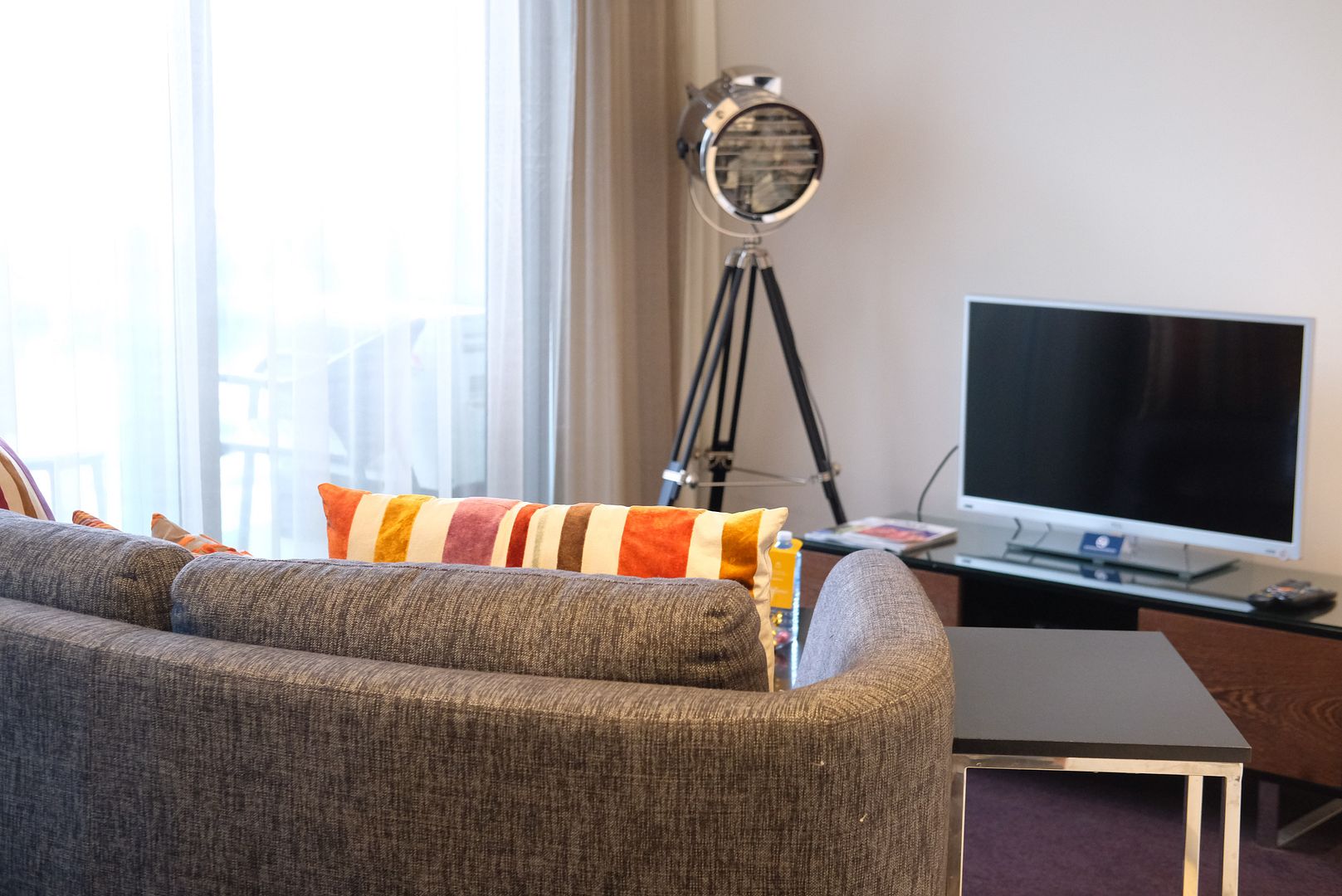 The 50sqm one bedroom apartment is fully furnished and has just about everything you'll need for a fantastic stay. Plush couch, dining table, well-equipped kitchenette, large bathroom, washing machine, a television in the living room, a television in the bedroom, wardrobe, and more. The waterview is just the icing on the cake. Get those wine glasses out, and have a chill evening on your private balcony. Enjoy the view, the gentle breeze, and of course the wine and your company.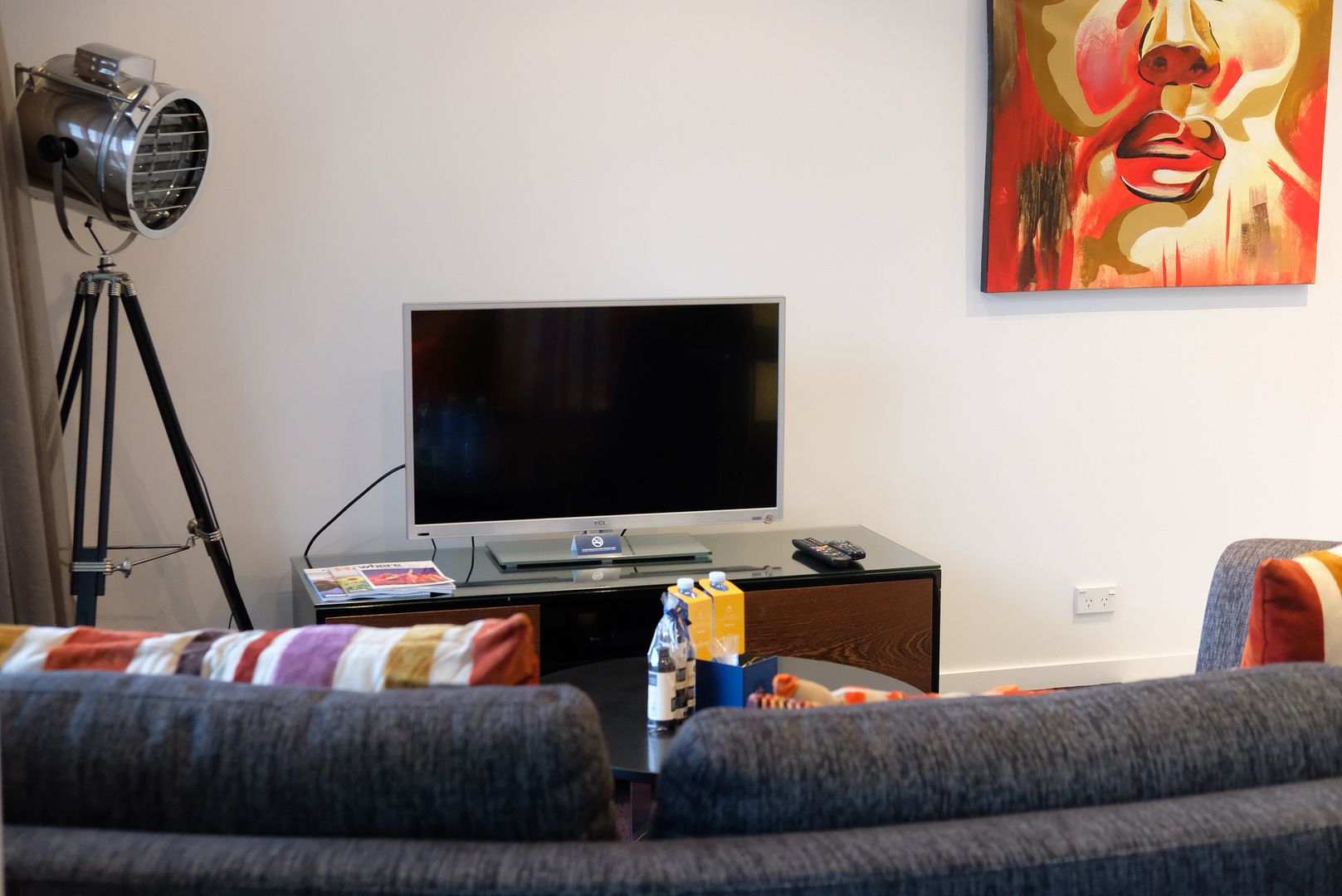 The Sebel also has 2 bedroom apartments which are perfect for families or a group of friends.
There's even a workstation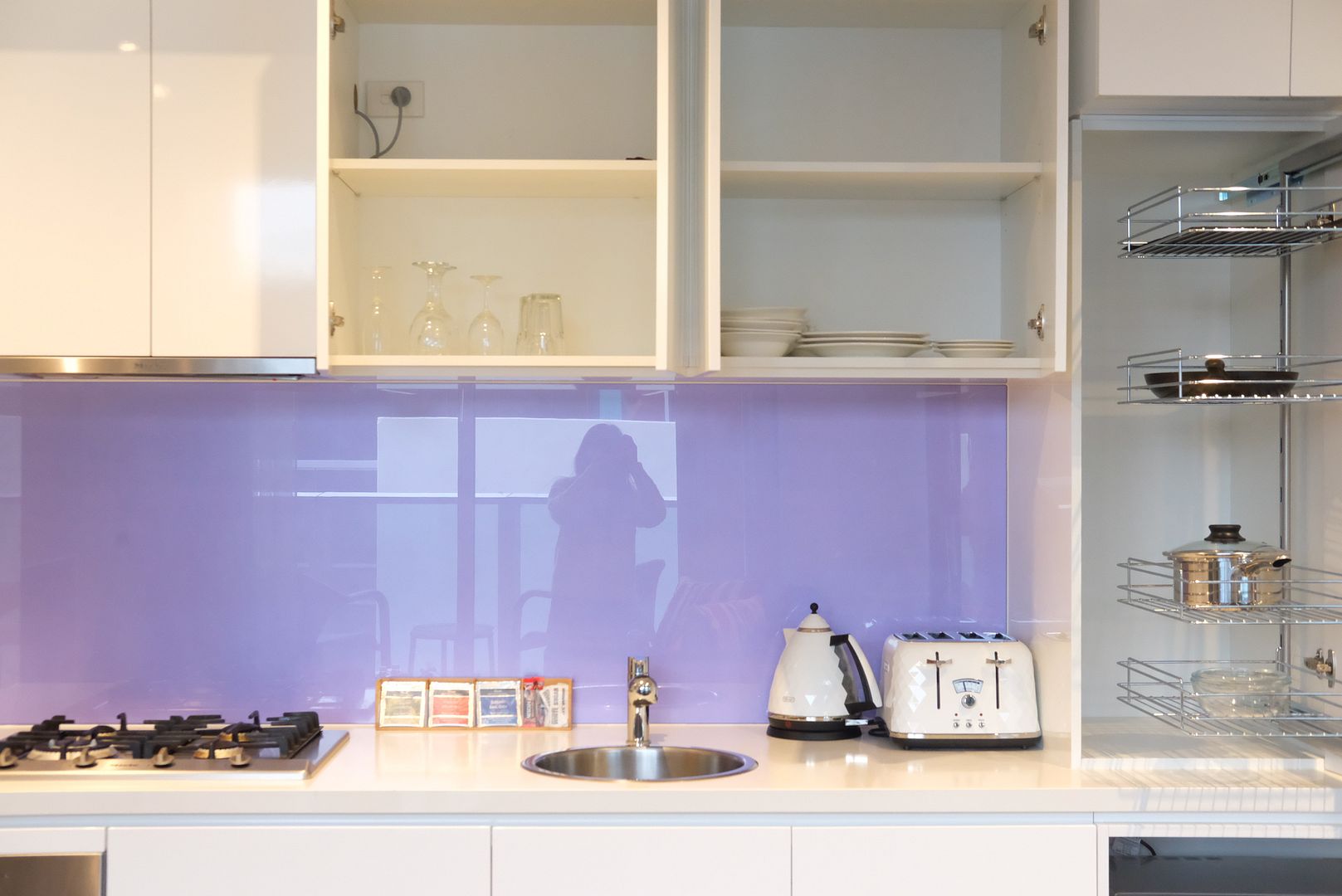 The kitchenette's got everything you need to whip up a simple dinner or a fancy feast.

The bedroom is cozy, and comfy. Slip into those smooth sheets and watch your favourite tv show next to your favourite person.
The bathroom is modern and spacious, and is complete with laundry facilities.
There's a convenience store right downstairs and tons of eateries nearby. Now, don't you want to know about the facilities that are in store for you at The Sebel? From 6am - 10pm, you can get pumped at the fitness centre, go for a swim, or rally your mates for a game of tennis (equipment provided even!). There's also a library, business centre, guest lounge, barbecue garden and cinema room! There's plenty to do whether you're here for business or leisure.
If you're not sure where to stay in Melbourne, I say go for The Sebel Docklands.
18 Aquitania Way
Docklands VIC 3008
Melbourne Australia