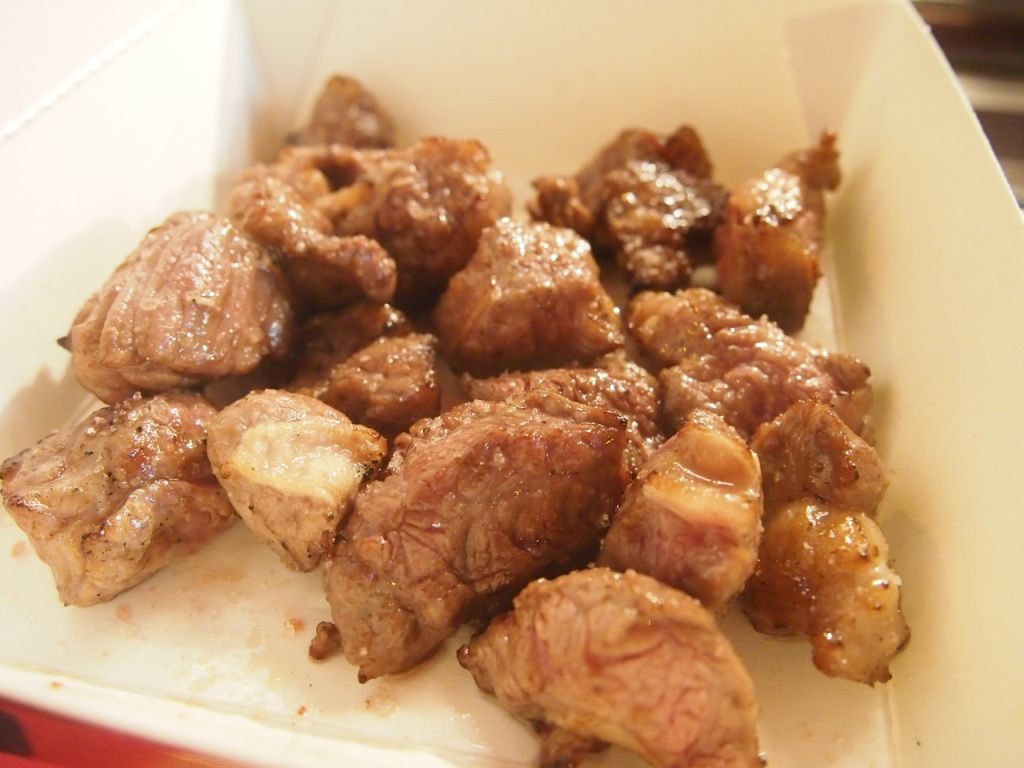 My second trip to Taiwan presented me with the opportunity to visit Fengjia Night Market in Tai Chung. Fengjia is the largest night market in Taiwan and it has so much to offer in terms of food and shopping. Our cab driver told us what to eat at Fengjia Night Market and where the stalls are so we managed to locate them with ease. While we tried far too much food for our own good, some were really disappointing so we have compiled this list of food that we deemed worthy of your time and money.
1) Cia Cia Fu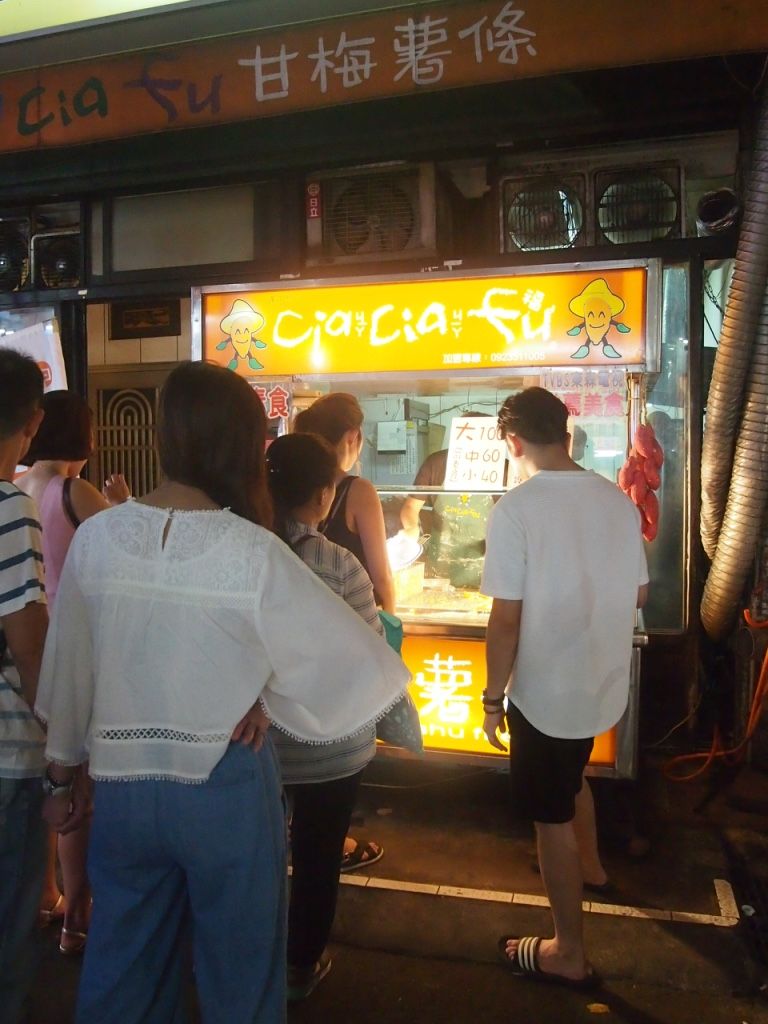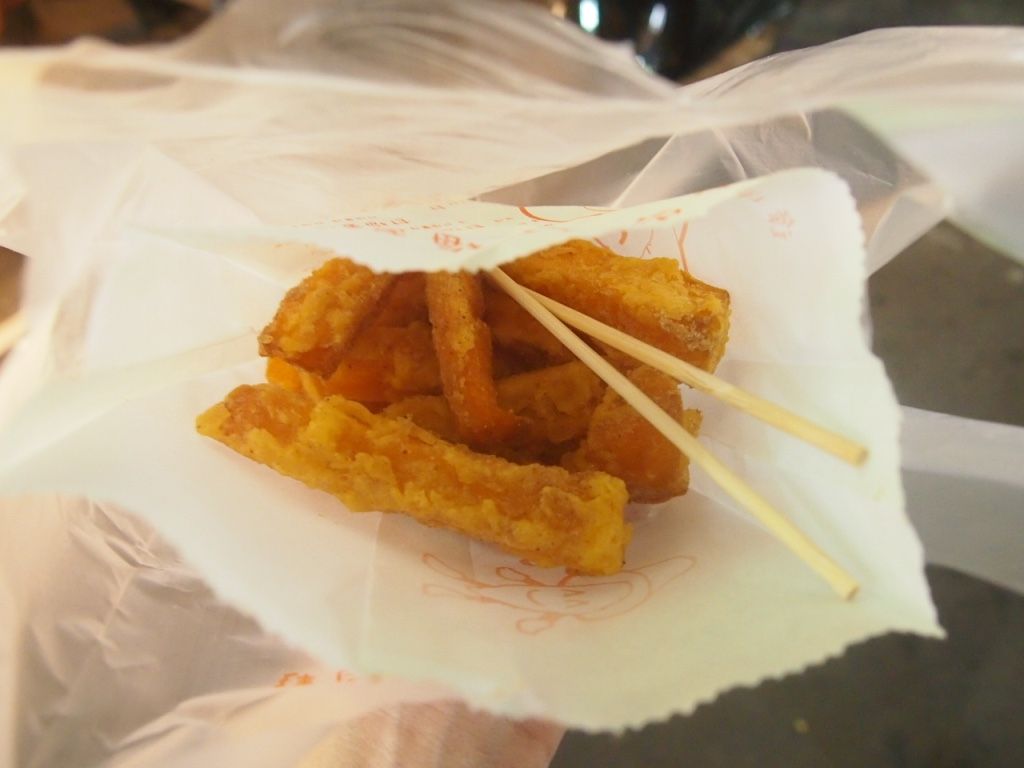 This stall only sells sweet potato fries with plum powder and according to our cabbie, this is the only stall in the whole of Taiwan that does it this way, and this deliciously. Every batch is fresh from the fryer because they're constantly sold out. We purchased a small packet (40NT) and the first bite was slightly disappointing because we expected it to blow us away but it actually gets crazy addictive after. Save yourself the trouble of having to queue again by buying the large packet (60NT) right from the start!
2) Grilled Scallops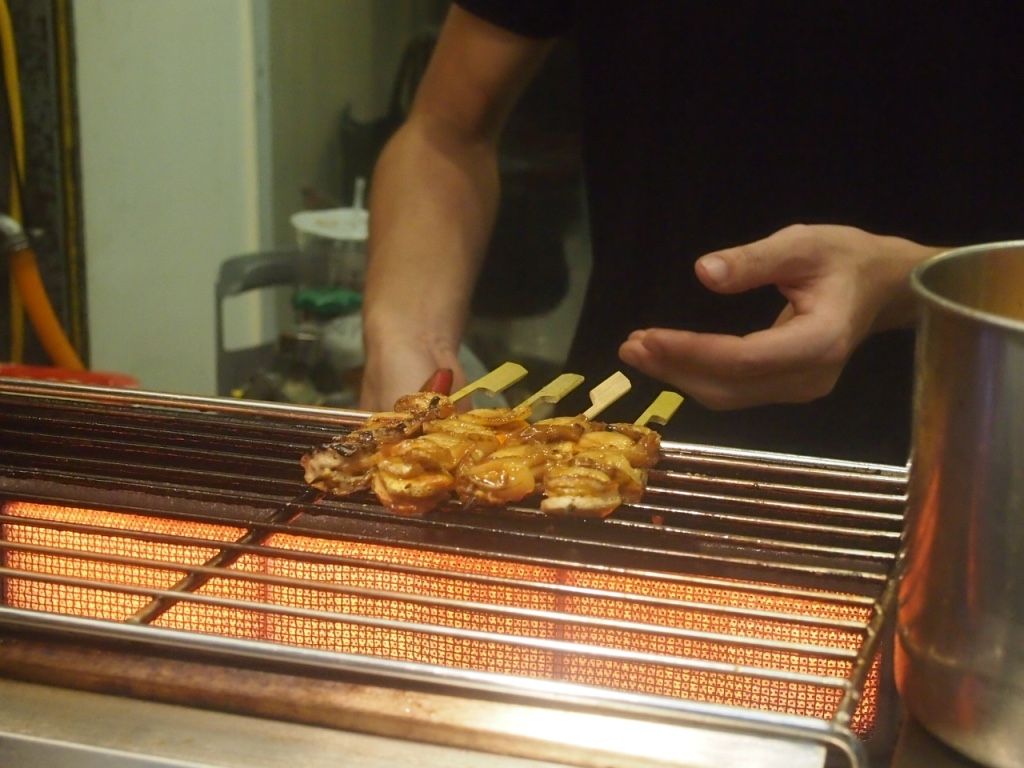 I'm usually really skeptical when it comes to seafood cooked this way because I've no idea how long the scallops have been sitting out in the open. We gave this a shot and a stick goes for 40NT. The scallops were plump and juicy and I have to admit that I was surprised at how good it was.
3) Fried Squid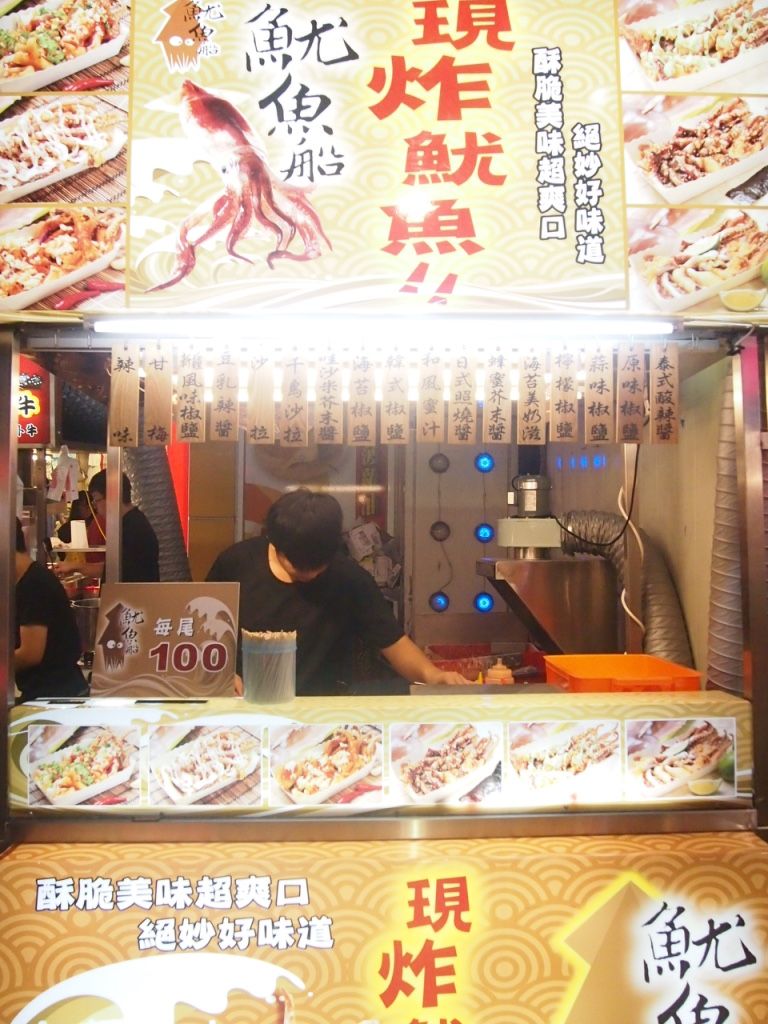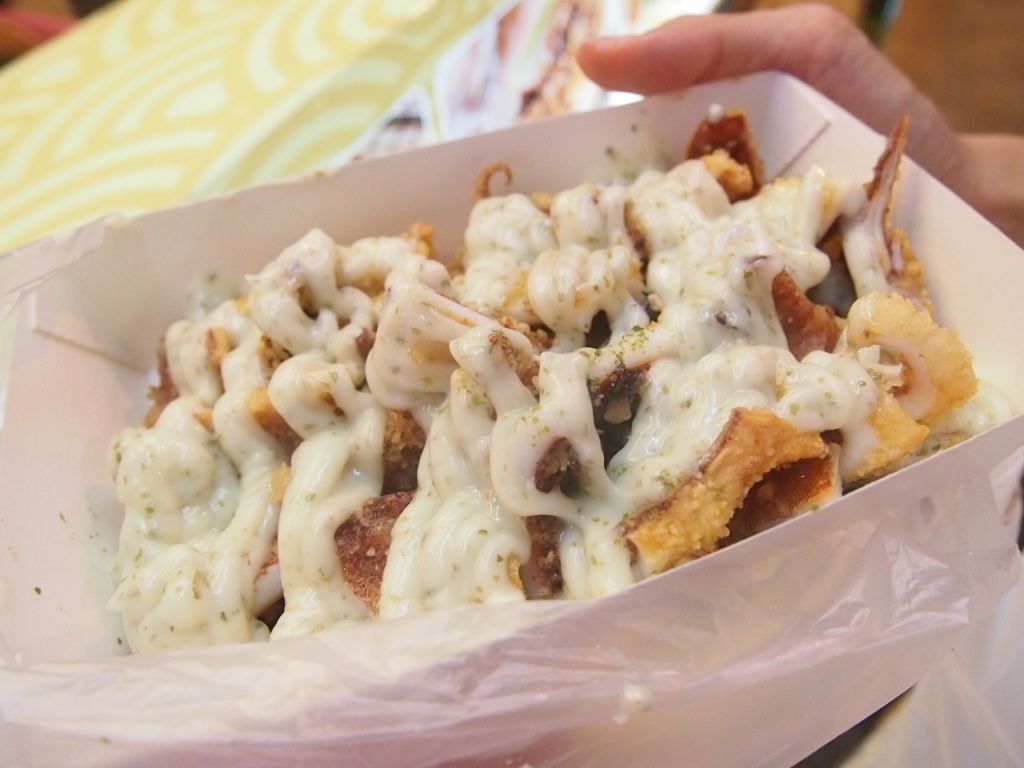 A wide variety of sauces are available and we picked the seaweed mayonnaise. While the mayonnaise didn't possess much taste of seaweed, the squid (100NT) was really awesome. It wasn't too chewy nor was it tough to bite. It was encased in a thin but really crisp batter and I'm sure that it will win your heart, like it did mine.
4) Grilled Beef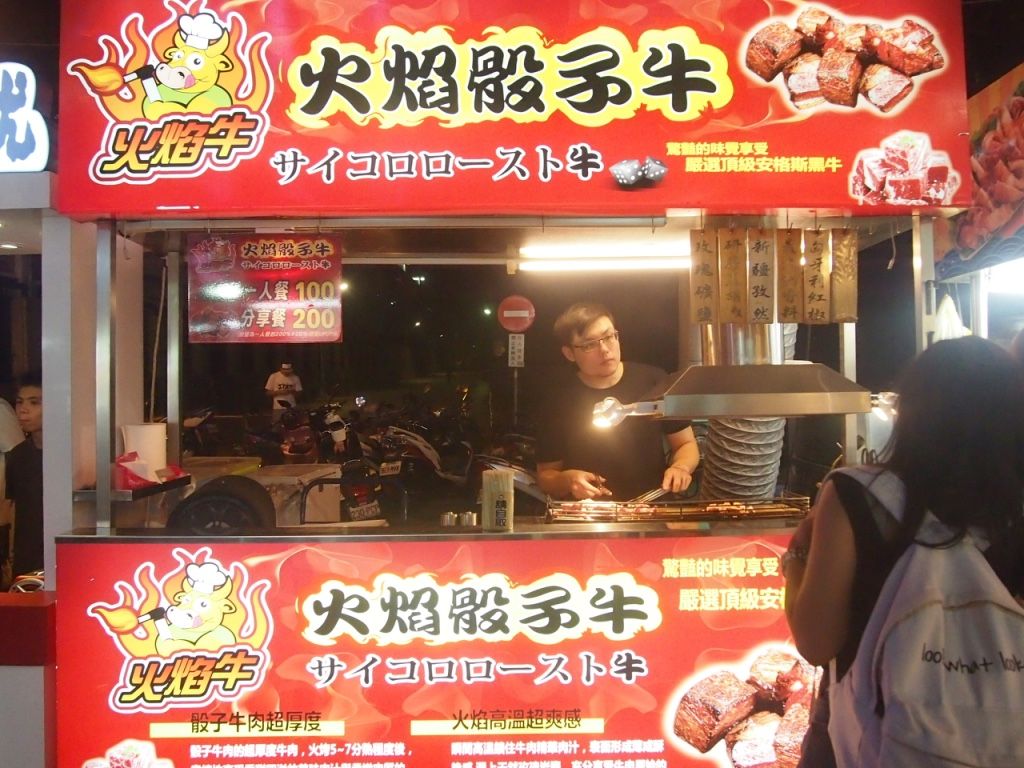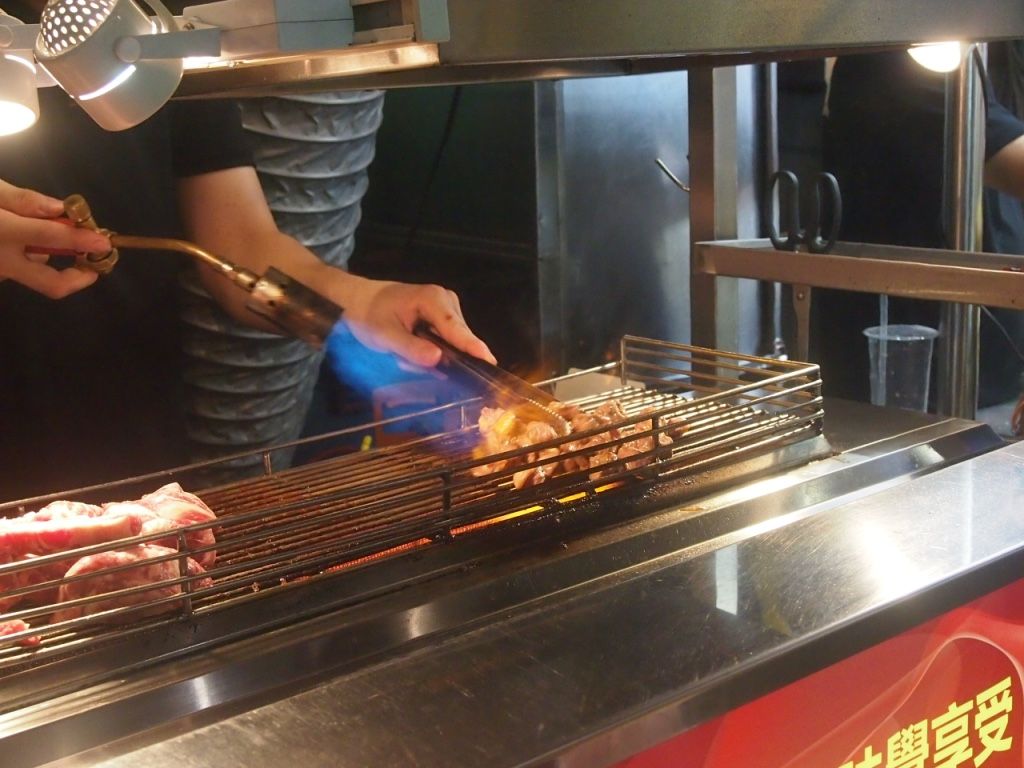 You can see this stall everywhere, even in Taipei. A generous portion of beef (100NT) is grilled and torched at the same time and it's certainly a treat watching the cook in action. Choose from a variety of salts to go with your beef and prepare to savour the juicy cubes of meat. You can't expect top quality beef for the price that you're paying, but the beef is decent and satisfying enough.
5) Minglun Pancake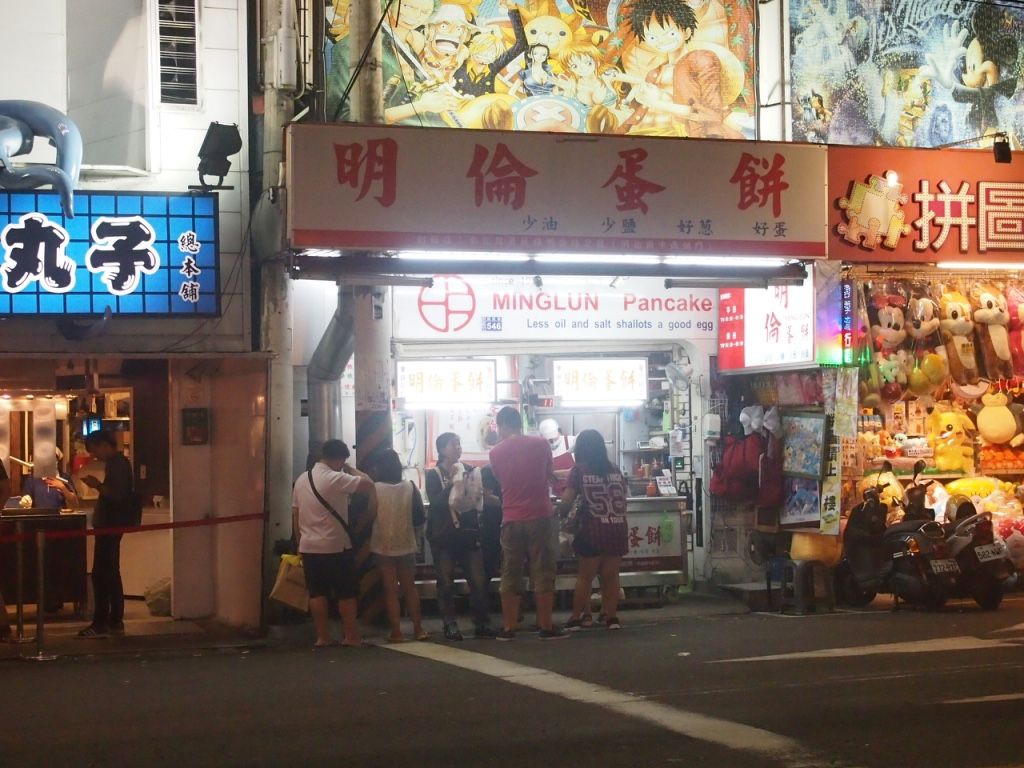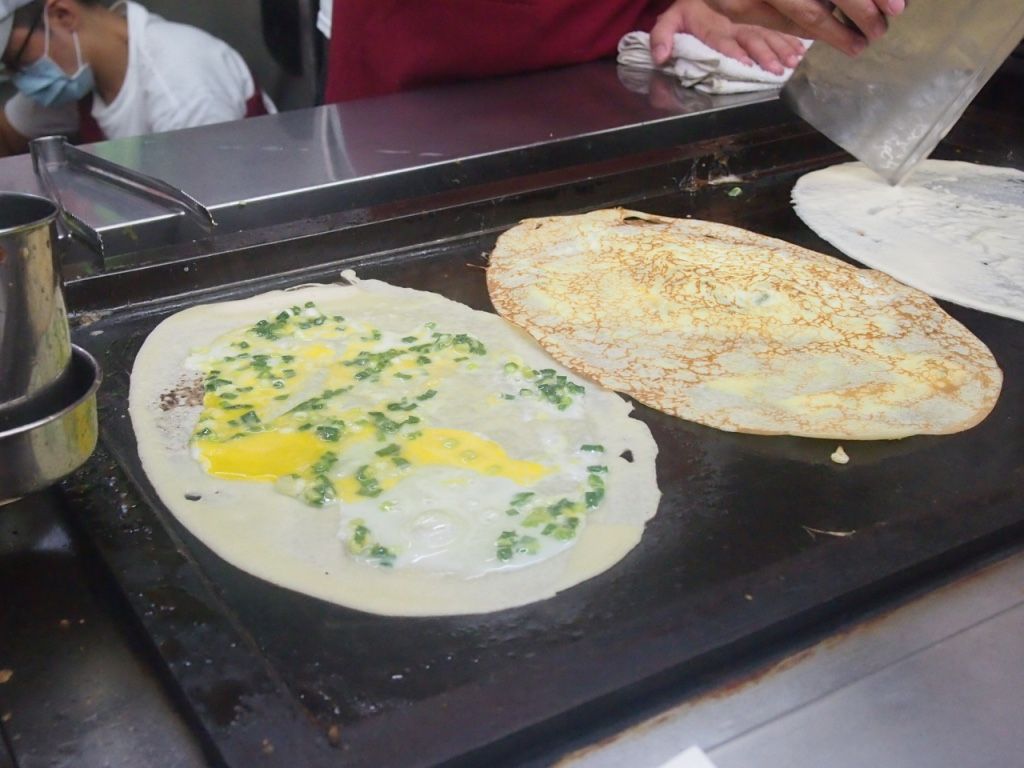 Place an order, get a queue number and wait at the side while the experts roll up these simple-looking egg pancakes (40NT). For something that looks seemingly easy to whip up, the pancakes are remarkably tasty. You just can't miss this!
6) Bubble Tea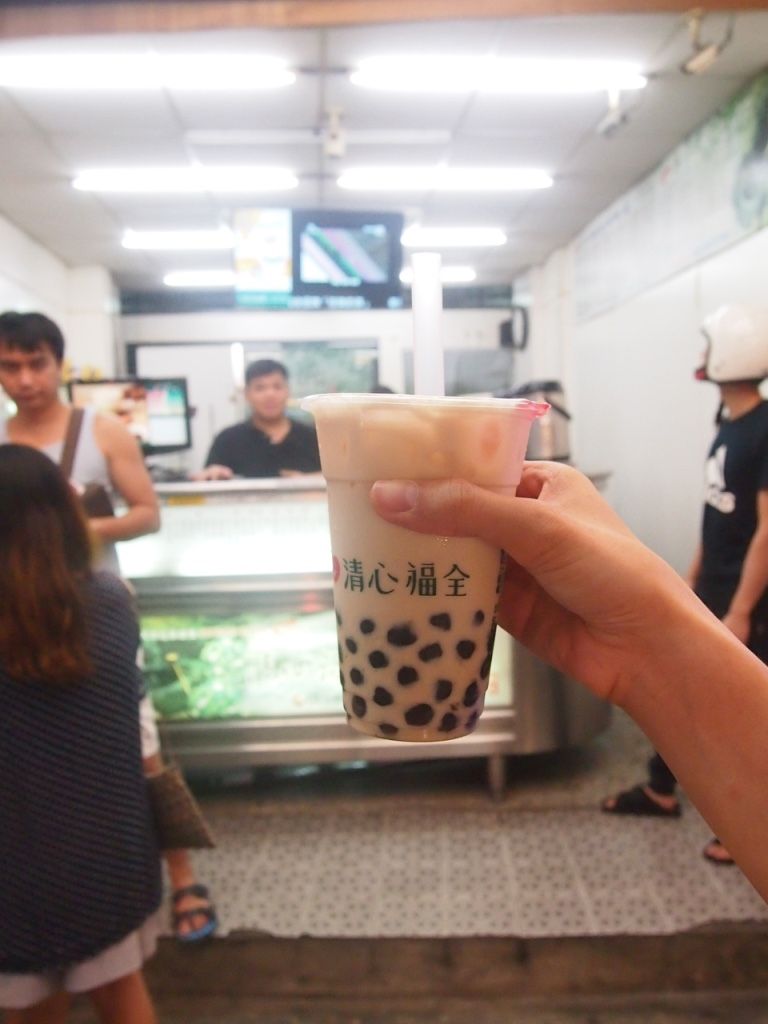 Bubble tea or pearl milk tea is a daily necessity when I'm in Taiwan. My favourite is in Shida Night Market! There are alot of stalls selling fresh milk tea with pearls which just don't sit well with me. I prefer 50嵐 (Taiwanese version of Koi) kinda milk tea. I walked the entire night market in search of a legit bubble tea shop and I found this place! I truly believe they have the best bubble tea in Fengjia Night Market. This is a chain so you'll be able to find their outlets all over Taiwan too.
7) Yam Milk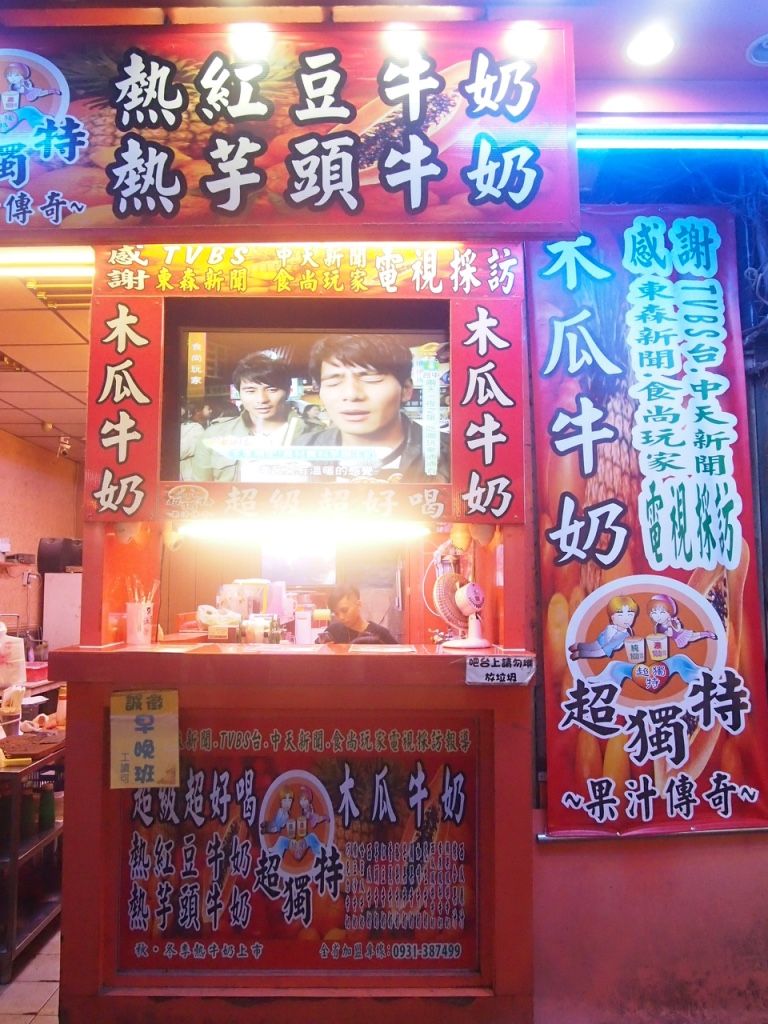 This is one of the most popular stalls in Fengjia and we tried the Iced Yam Milk (55 NT). I reckon the warm version will taste nicer but it was too warm for us to enjoy a hot drink.
Other items that we tried included grilled mochi, fresh milk bubble tea with homemade pearls and this Hong Cha Zha Nai thing that was actually fresh milk tea with whipped cream. Will suggest that you skip all these.
Do share with me the other must-eats that you have chanced upon at Fengjia! Will definitely give them a shot when I visit Tai Chung again.
No. 440, Fuxing Rd, Xitun District
Taichung City, Taiwan 407
Daily : 5pm - 12am
---
Love, K