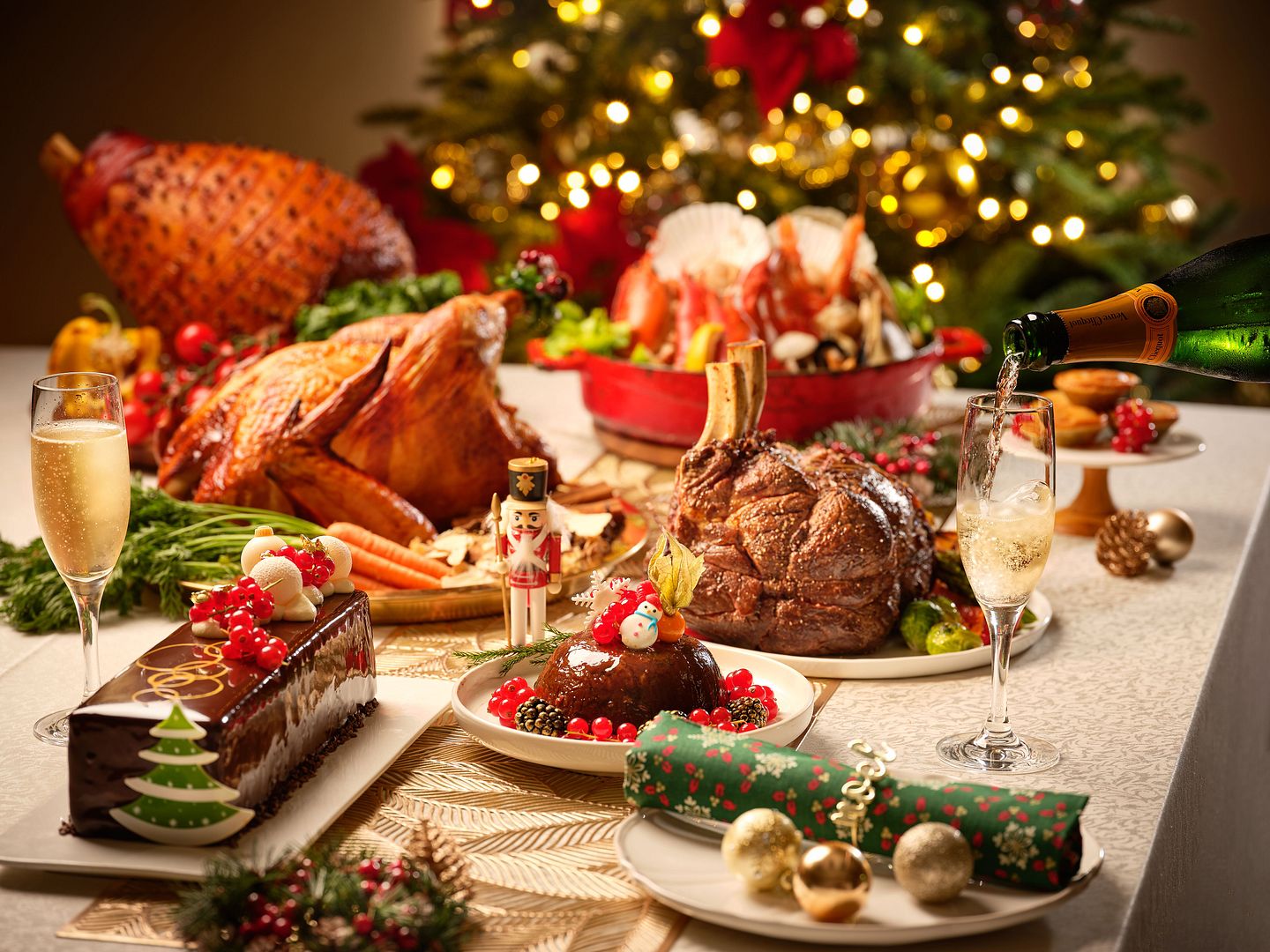 Pan Pacific Singapore welcomes Christmas with a slew of delightful treats and amazing feasts. Whether you're thinking of bringing your loved ones for a celebration here, or taking away something from their impressive takeaway selection, you can be sure that you're in for a treat. As a loyal fan of Edge and Pan Pacific Marketplace, I am blown away by what's on offer this festive season.
Edge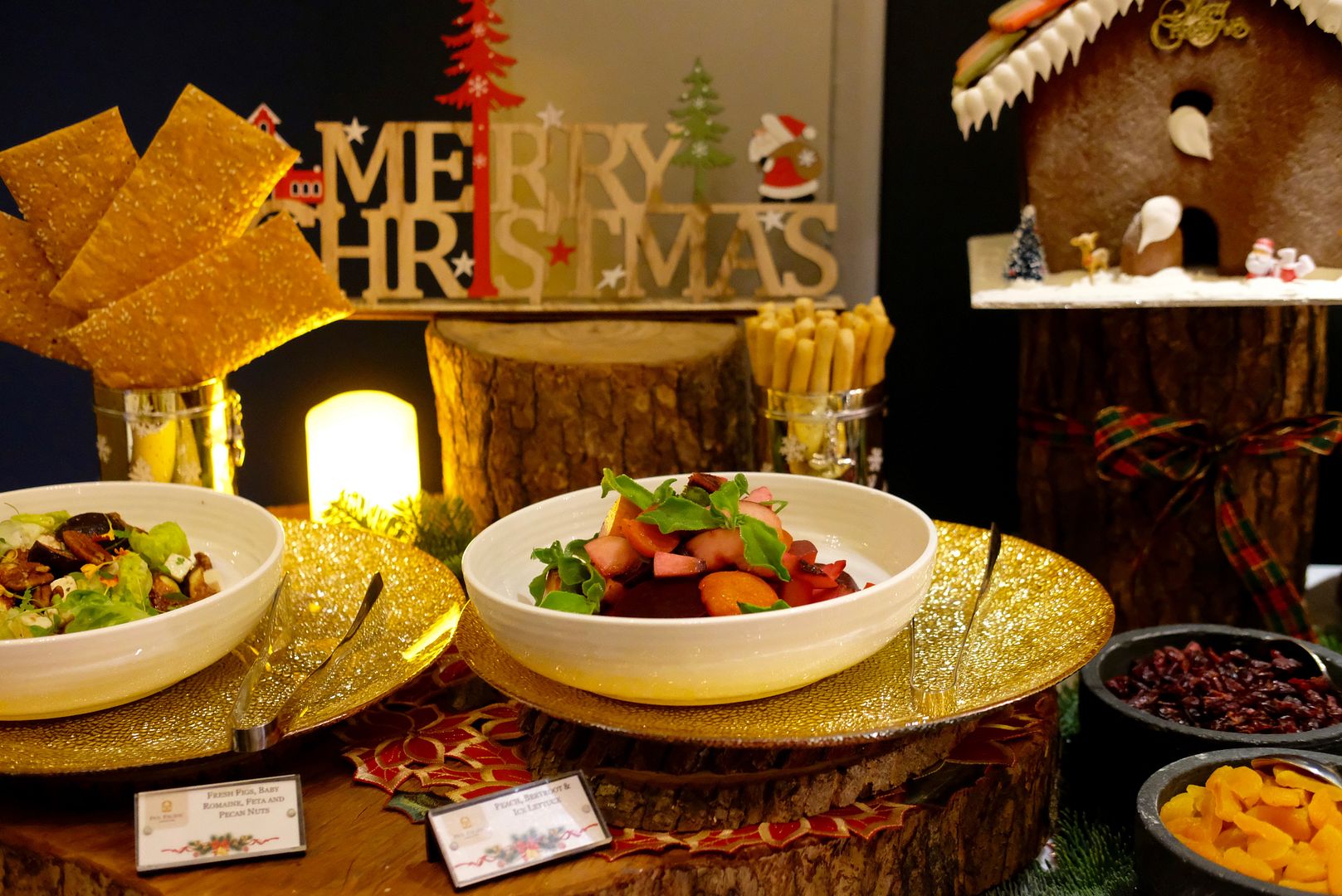 Dressed in Christmas cheer, Edge presents a luxurious Christmas spread comprising highlights such as Christmas Bread Pudding with Stuffed Pistachios and Dried Fruits, Pineapple and Honey-glazed Bone-in Gammon Ham, Eight Spices Roasted, Whole Turkey, and Oven-roasted Tomahawk Steak with Herb and Butter. Guests can also expect a smorgasbord of fresh seafood items including Boston Lobster, Alaskan King Crab, Giant Barbecued Squid, Citrus Marinated Whole Salmon Fillet, Dry Curry Crab with Deep-fried Golden Buns and Whisky Glazed Seafood Bisque.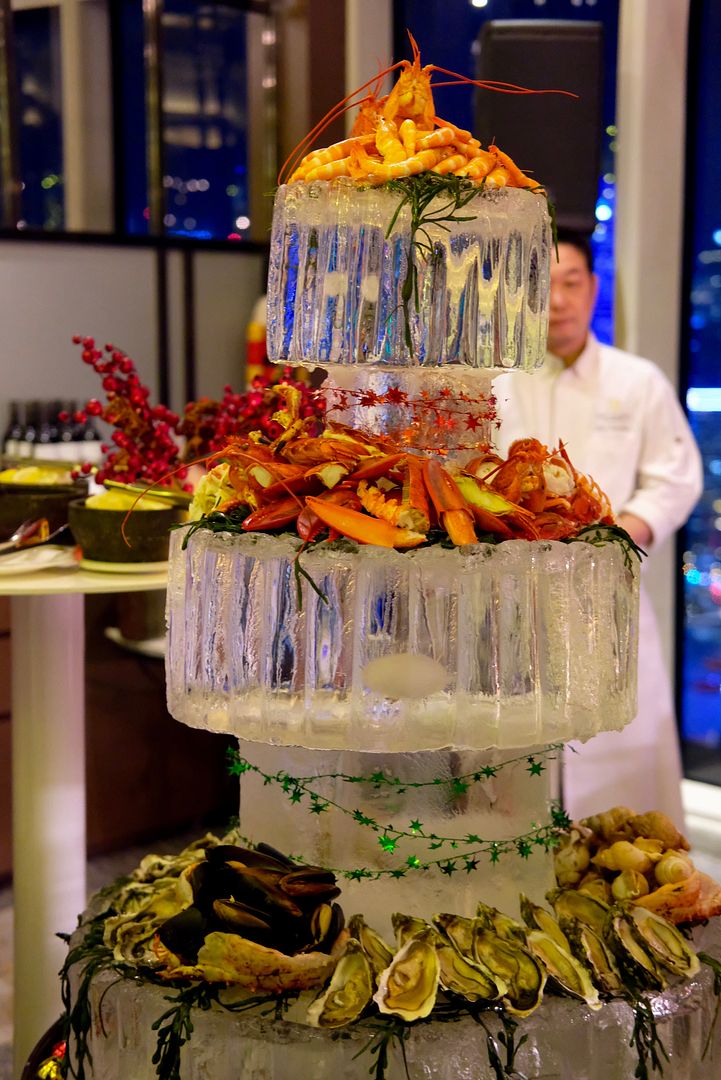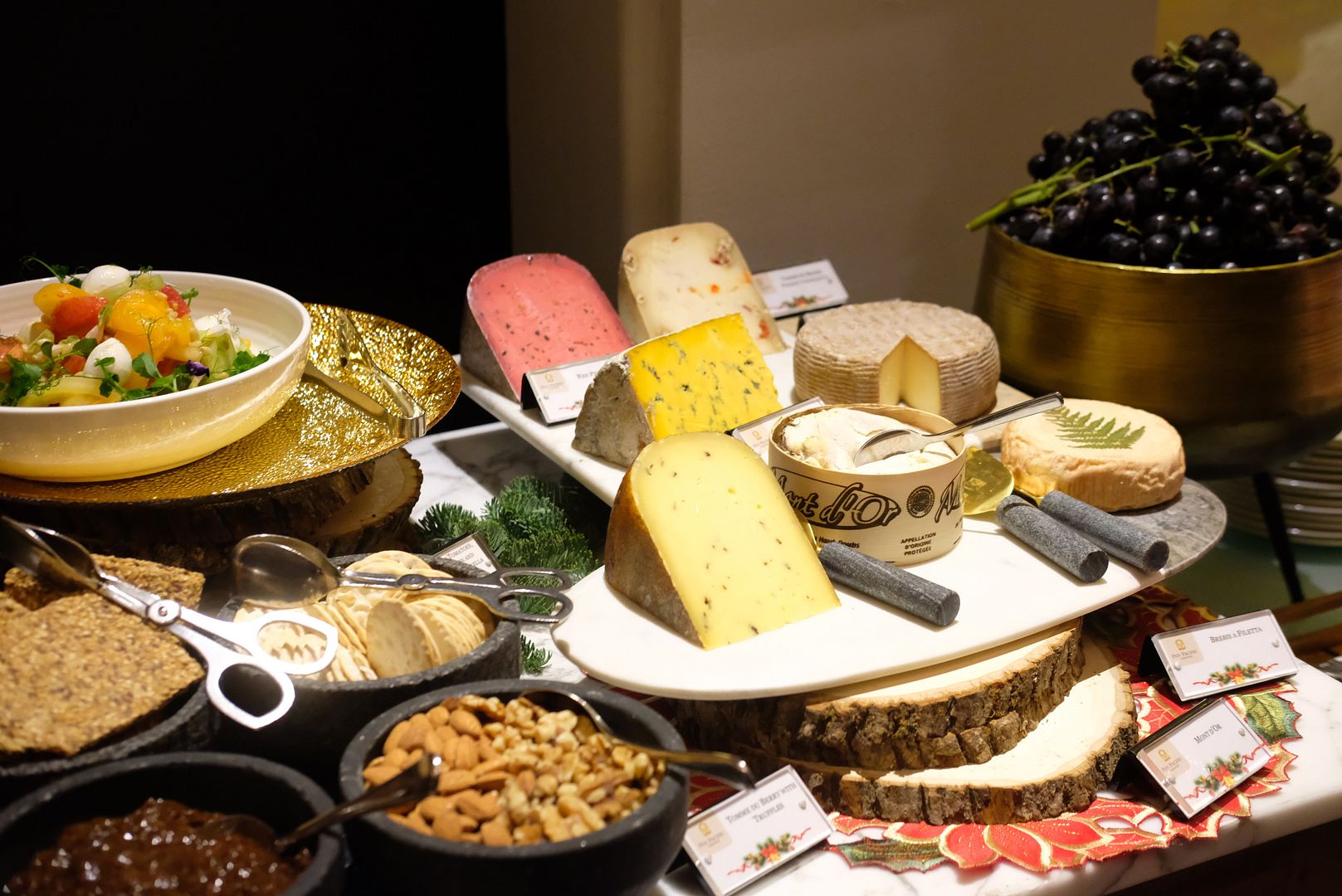 Festive Lunch
1 - 24, 26 to 31 December 2019 (Excluding Sundays), 12pm to 2:30pm(SGD75 per adult, SGD37.50 per child)
Festive Dinner
1 to 23, 26 to 30 December 2019, 6:30pm to 10:30pm
(SGD108 per adult, SGD54 per child)
Festive Brunch
22 and 29 December, 12:00pm to 3:30pm
SGD228 per adult (Alcoholic with Rosé Champagne), SGD208 per adult (Alcoholic), SGD158 per adult (Non-alcoholic), SGD79 per child
Christmas Dinner
24 December 2019, 6:30pm to 10:30pm
SGD208 (Alcoholic), SGD158 per adult (Non-alcoholic), SGD79 per child
25 December 2019, 6:30pm to 10:30pm
SGD168 per adult (Alcoholic), SGD128 per adult (Non-alcoholic), SGD64 per child
Christmas Day Brunch
25 December 2019, 12:00pm to 2:00pm
SGD238 per adult (Alcoholic with Rosé Champagne), SGD218 (Alcoholic), SGD168 per adult (Non-alcoholic), SGD84 per child
25 December 2019, 2:30pm to 4:30pm
SGD258 per adult (Alcoholic with Rosé Champagne), SGD238 (Alcoholic), SGD178 per adult (Non-alcoholic), SGD89 per child
Pacific Marketplace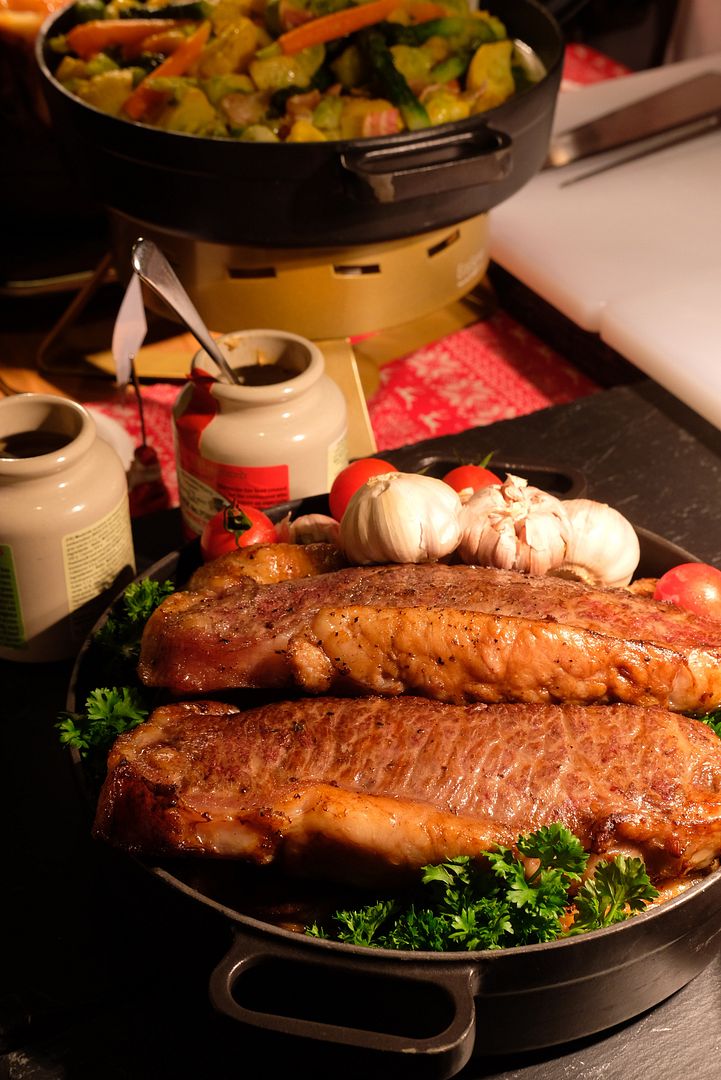 Pacific Marketplace has ready-for-serving gourmet meats perfect for the party of the year. Handcrafted by the hotel's in-house Master Butcher Kurt Roelli and dedicated culinary team, the top-selling Traditional Roasted Turkey with Chestnut Stuffing, super amazing Roasted Australian Wagyu Beef Strip Loin, and Honey-glazed Gammon Ham with Spiced Pineapple Marmalade are not to be missed. If you're looking for something with an Asian flavour, go for the new Baked Tamarind Turkey, an East-meets-West festive specialty served with Biryani Rice and Cucumber Raita.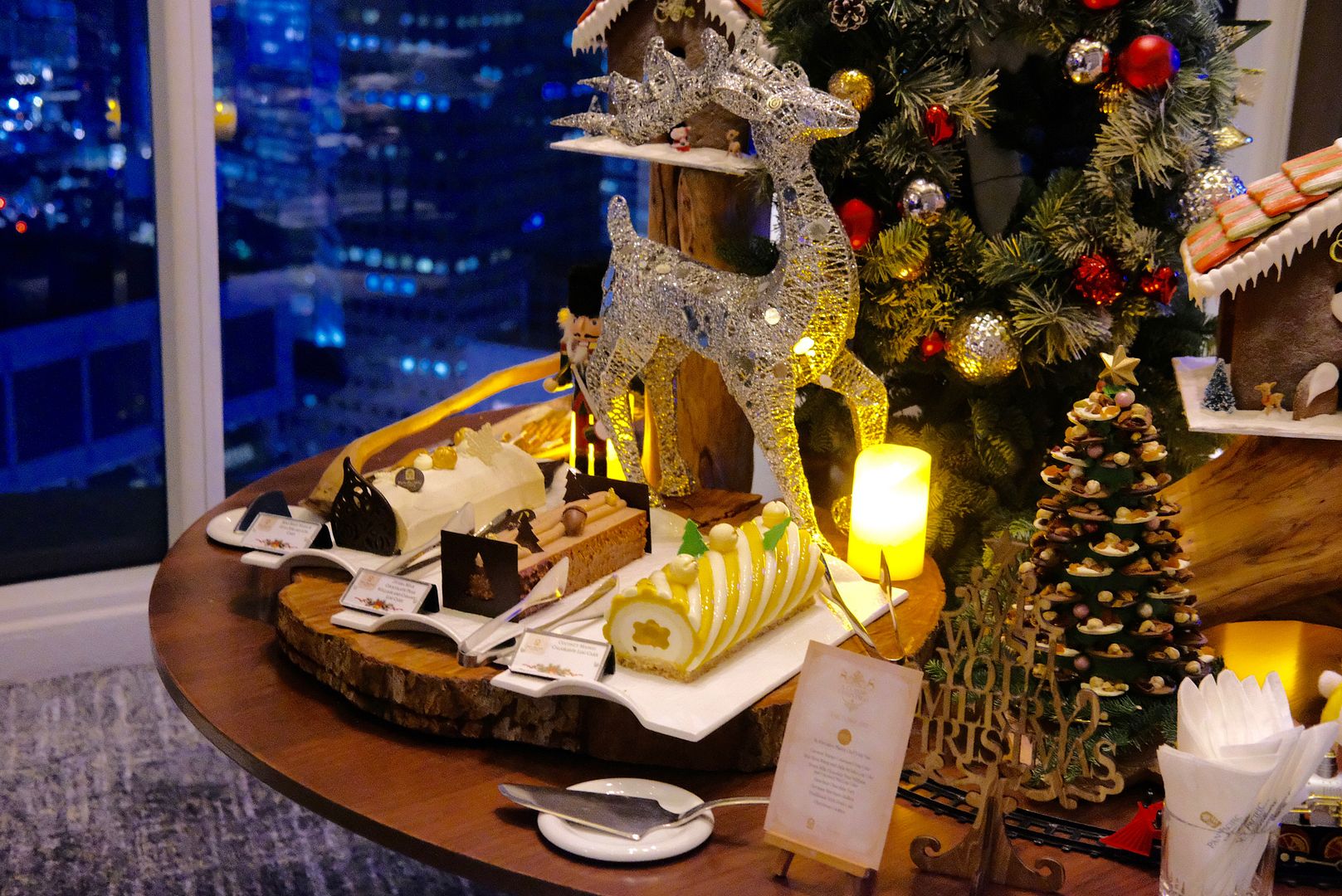 Pan Pacific Singapore's log cakes are always extraordinary. The decadent Mao Shan Wang and Gula
 Melaka Log Cake is such a brilliant creation! While the durian flavour is intense and rich, it is by no means overwhelming. Don't be surprised if you find yourself wolfing down more than your supposed share! The Jivara Milk Chocolate
 Pear William and Caramel Nut Log Cake
 has to be my favourite of the lot. Trust me, it was difficult picking a favourite. But I just couldn't get enough of that smooth chocolate, lovely sweetness of pear, and nutty crunch. So good!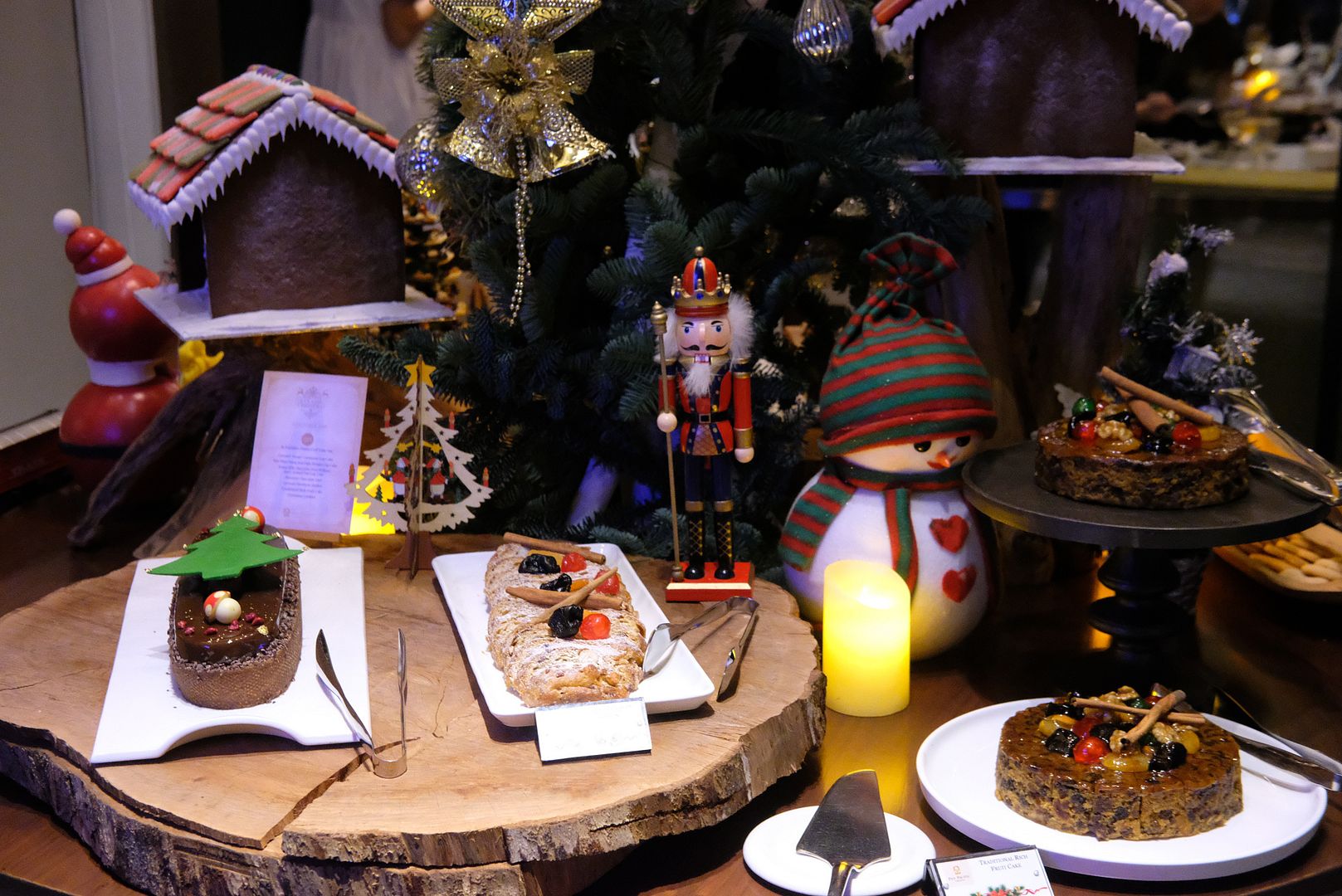 For those who prefer something fruity, the Coconut Mango Calamansi Log Cake will tickle your fancy. The Hazelnut Chocolate Tart made with artisanal Araguani chocolate, hazelnut praline mousse and crunchy feuilletine is an awesome choice for chocolate lovers.
Also available at Pacific Marketplace are 33 festive treats ranging from a Homemade Gingerbread House and Giant Santa Claus Chocolate with Pralines, to the well-loved Traditional Rich Fruit Cake and Homemade Pralines.
Thinking of having an Oriental feast? Hai Tien Lo has you covered with menus specially crafted for the festive seasons. They also have a dimsum buffet! Keyaki is also ready to usher in the new year with their New Year Eight-Course Set Menu.
Celebrate Christmas with Pan Pacific Singapore!
Pan Pacific Singapore
Raffles Blvd, Singapore 039595