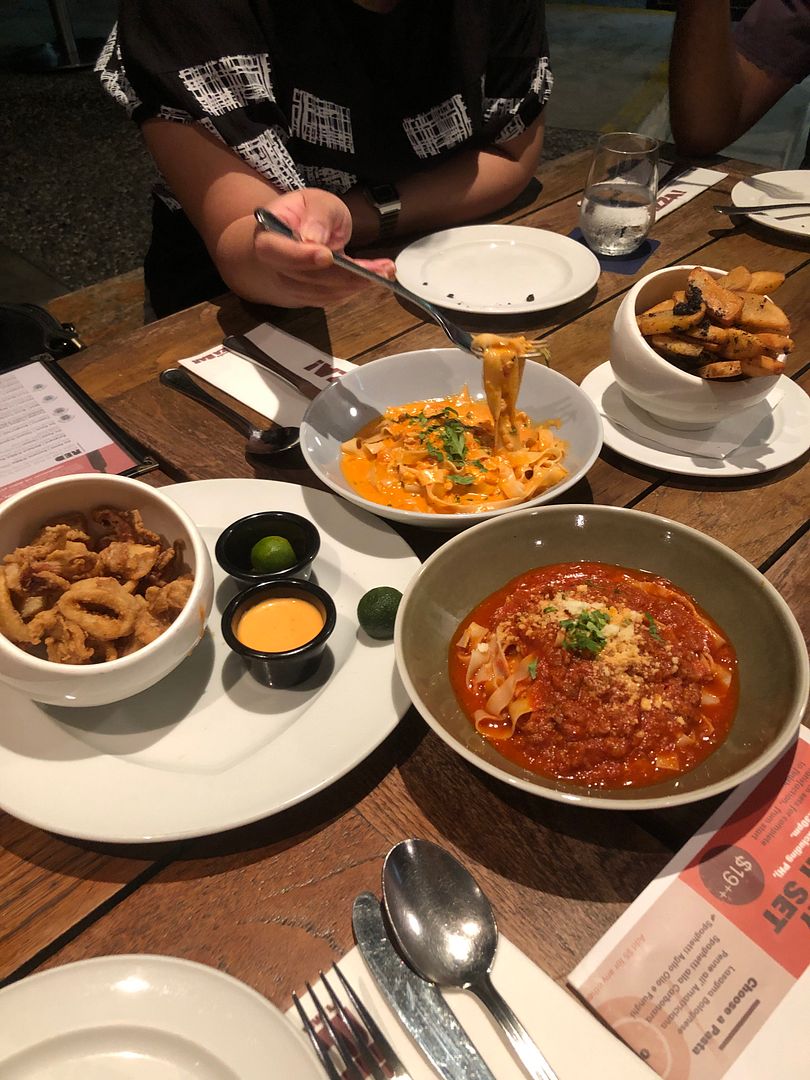 Not sure what to eat at Holland Village? Here's the Holland Village food directory that we all need.
This list will constantly be updated. Click on the names of the establishments to access opening hours, reviews, and more.
Establishments that have their names in bold are the ones I frequent/recommend. Holland Village has tons of food options but good food is hard to find here. So don't come here expecting excellent nosh!
Lorong Liput
Kyushu Pancake
- 25 Lor Liput
Chargrill Bar
- 25a Lor Liput
Subway
- 25B Lor Liput
Project Acai - 27 Lor Liput
The Pit
(Bar) - 21
Lor Liput
Mian Jia Noodle Bar - 19 Lor Liput
Myeong Ryun Jinsa Galbi
- 17E Lor Liput
Two Men Bagel House
- 17D
Lor Liput
Yaowarat Thai Kway Chap
- 17A
Lor Liput
Kota Zheng Zong Bak Kut Teh
-15A
Lor Liput
Yee Cheong Yuen
(Ipoh hor fun etc) - 31
Lor Liput
Tai Cheong
- 31
Lor Liput
Holland Village Coffee Shop(we used to call this the Pepsi coffee shop) - wanton mee, Western food etc
Holland Piazza
Martin Zwerts
- #B1-07
Tiger Sugar
- #B1-06
Yakun
- #B1-10
Cio
- #B1-12
Little Caesars Pizza
- #01-01
Saizeriya
- #02-01
Lorong Mambong
Crystal Jade Hong Kong Kitchen
- 2
Lor Mambong
YUZU
(Japanese food and omakase) - 6A
Lor Mambong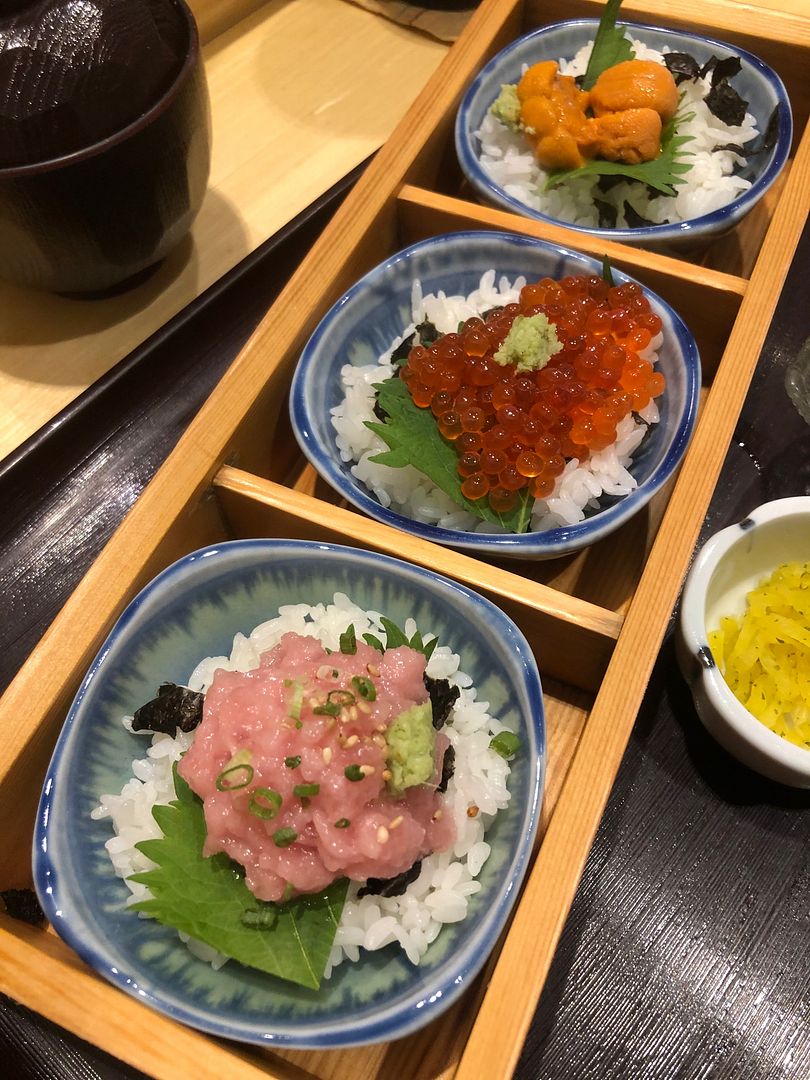 Umi Nami
(cheap Japanese rice bowls) - 8 Lor Mambong
The Coffee Bean & Tea Leaf
- 10 Lor Mambong
Ginza Kamo Soba Kyudaime Keisuke(duck ramen) - 16A
Lor Mambong
Aris Studio23
(Thai food) - 18
Lor Mambong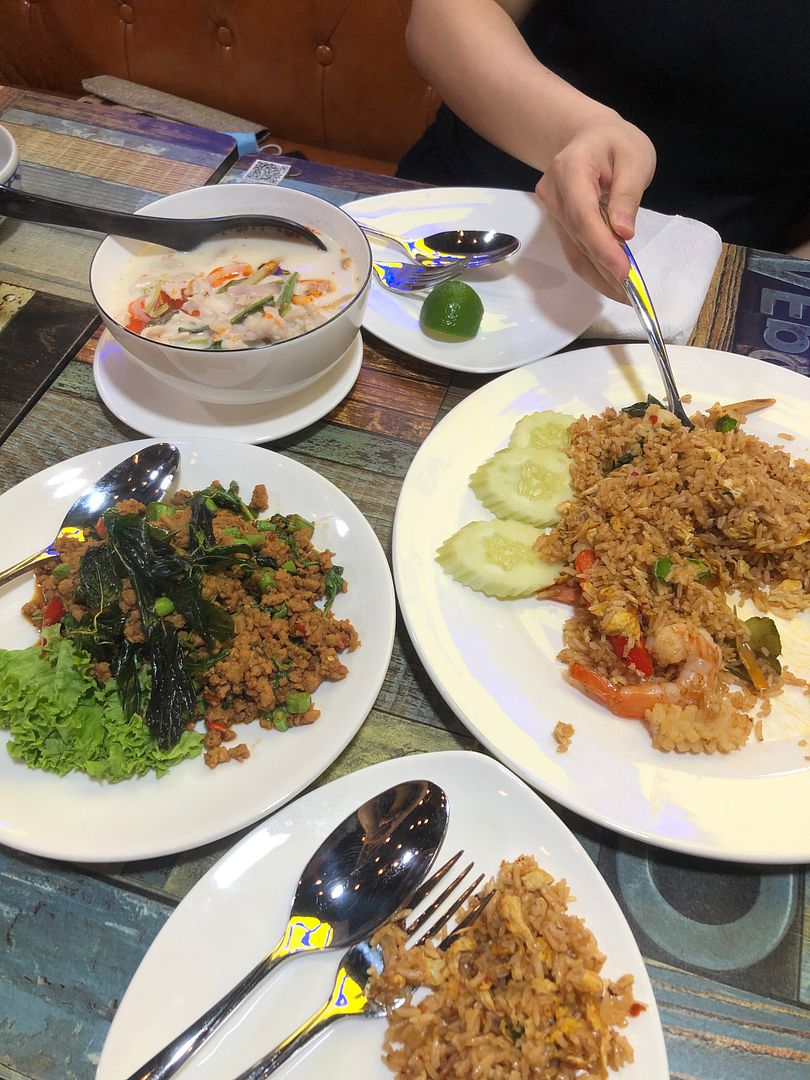 Basil Thai
- 16
Lor Mambong
Haagen Dasz
- 21
Lor Mambong
Harry's
- 22
Lor Mambong
The Fine Line
(Bar)- 23
Lor Mambong
Kinara(
Indian) - 24
Lor Mambong
La Nonna
(Italian) - 26/26B
Lor Mambong
Drinks & Co. Kitchen
(Bar)- 27
Lor Mambong
Fat Boys
- 29
Lor Mambong
British Indian Curry Hut
- 30
Lor Mambong
Wala Wala
- 31
Lor Mambong
Cha Cha Cha
(Mexican) - 32
Lor Mambong
El Patio Mexican Restaurant & Wine Bar
- 34
Lor Mambong
Mediterranean Deli Turk
- 34B
Lor Mambong
Tango's(Bar) - 35

Lor Mambong
Piu 39
(Italian) - 36
Lor Mambong
Kanpai Izakaya & Bar
- 40
Lor Mambong
Baden Restaurant & Pub
- 42
Lor Mambong
Holland Village Hawker Centre
Holland Avenue
Bentong Durian
- 241 Holland Avenue
Crystal Jade La Mian Xiao Long Bao
- 241 Holland Avenue
Full of Luck
(Chinese food) - 243 Holland Avenue
PizzaExpress
- 251 Holland Avenue
Sanpoutei
- 253 Holland Avenue
Starbucks
- 255 Holland Avenue
Alt. Pizza
- 267 Holland Avenue
SOS Salad & Sandwich Bar
- 269 Holland Avenue
D'Good Cafe
- 273 Holland Avenue #02-01
Craftsmen
Specialty Coffee - 275 Holland Avenue
Fosters
- 277 Holland Avenue
Raffles Holland V Mall
Sens Sushi & Grill
- #B1-12/13
Cafe O
- #01-01
Soup Restaurant
- #01-02
Haakon Superfoods and Juice
- #01-03
Provence Bakery
- #01-04
Da Paolo Gastonomia
- #01-06
Hoshino Coffee
- #02-02
Sushi Tei
- #03-04
Chip Bee Gardens
Daily Scoop
- 42 Jalan Merah Saga #01-78
Tiong Bahru Bakery
- 43 Jalan Merah Saga, #01-74
Original Sin Restaurant
- 43 Jalan Merah Saga, #01-62
Madrinaa Italiano
- 44 Jalan Merah Saga, #01-60
Baker & Cook
- 44 Jalan Merah Saga, #01-56
%Arabica
- 44 Jalan Merah Saga, #01-58
Da Paolo Pizza Bar
- 44 Jalan Merah Saga, #01-46
Sunday Folks
- 44 Jalan Merah Saga, #01-52