Thursday, October 19, 2023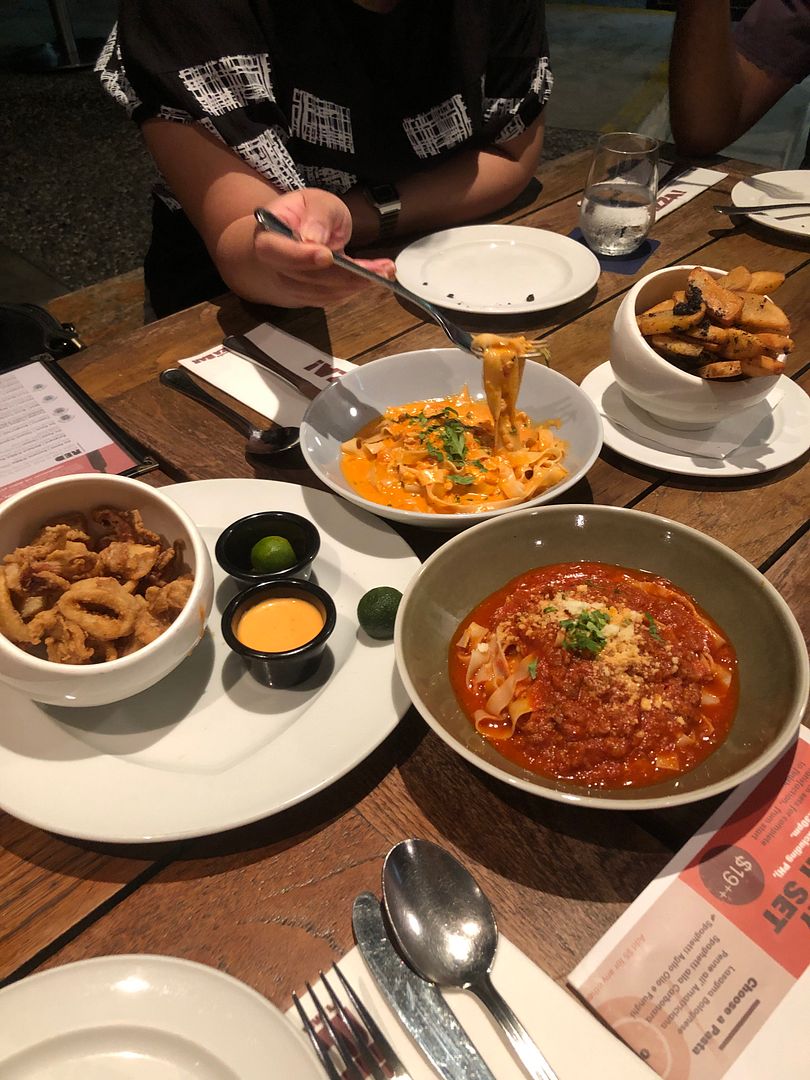 Not sure what to eat at Holland Village? Here's the Holland Village food directory that we all need. 
Wednesday, July 20, 2016
Nara Thai has scoured the streets of Bangkok and uncovered hidden gems that are not commonly seen in restaurants. These dishes are enjoyed mostly by locals, and Nara Thai has decided to share these well-kept secrets with all of us. Adding 14 new dishes to their already extensive menu, there is definitely something for everyone here.
Sunday, September 6, 2015
Having only been around for about three months, this little gem that sits in the not-so-accessible East Coast Parkway has captured the attention of a great many Singaporeans with their unique range of desserts. And as much as it was really far for me, I'm glad that I made a trip down !
Tuesday, June 9, 2015
Nara Thai is constantly introducing new items to their menu to keep things fresh. They have just launched 15 new dishes that are inspired by Bangkok's famed grilled street food. Now you know where to go to feed your BKK cravings!
Sunday, May 10, 2015
Media Invite
Everyone enjoys high tea and ladies, especially, adore them. But have you heard of a Thai-style high tea? Possibly the first and only Thai High Tea in Singapore, Nara Thai has launched the Cassia High Tea Set which features Thai canapes and desserts. This three-tier set costs $29.90 for two but quote "STRICTLYOURS" upon ordering to enjoy a 50% discount off your second high tea set! Thats $11.20++ per pax for a party of four! How affordable is that!
Thursday, December 27, 2012
X stays pretty near Railmall so he has been to this cozy Thai eatery a couple of times. We decided to head there for dinner one night since we were too lazy to travel. Despite it being a Saturday, it was quite quiet.
Cute wall!
White wine - $8.50
This was light but strong and was unfortunately, overly chilled.
Traditional Thai Fish Cake - $8
The sweet chilli was really good! The small bits of cucumber in the chilli made it tastier.
The fishcake was lightly crisp and delicious.
However, it's a little expensive for 3 small pieces of fish cake.
Traditional Thai Fried Rice - $10
With pineapple, prawns and chinese sausge
There were pork floss, raisins and cashew nuts in this dish too! The dish was full of different flavours and textures and it doesn't get mundane.
Pad Thai with prawns -$18
The prawns were fresh and juicy and the noodles were smooth, well cooked and pretty tasty. The portion, however, was very small for a dish that cost $18.
Service was quite slow and inefficient considering that we were the only ones there. And the waiting time for the food was also a tad too long. If you're looking for a cozy place for simple Thai food, you could give this place a try! Parking is readily available in the compound and its free.
392/394 Upper Bukit Timah Road,
The Rail Mall
Monday- Friday : 11am-2pm, 6pm -10pm
Satuday, Sundays and PHs : 11am-4pm, 6pm-10pm
---
Love, K
K's rating of SSS : 6.5/10