Thursday, October 19, 2023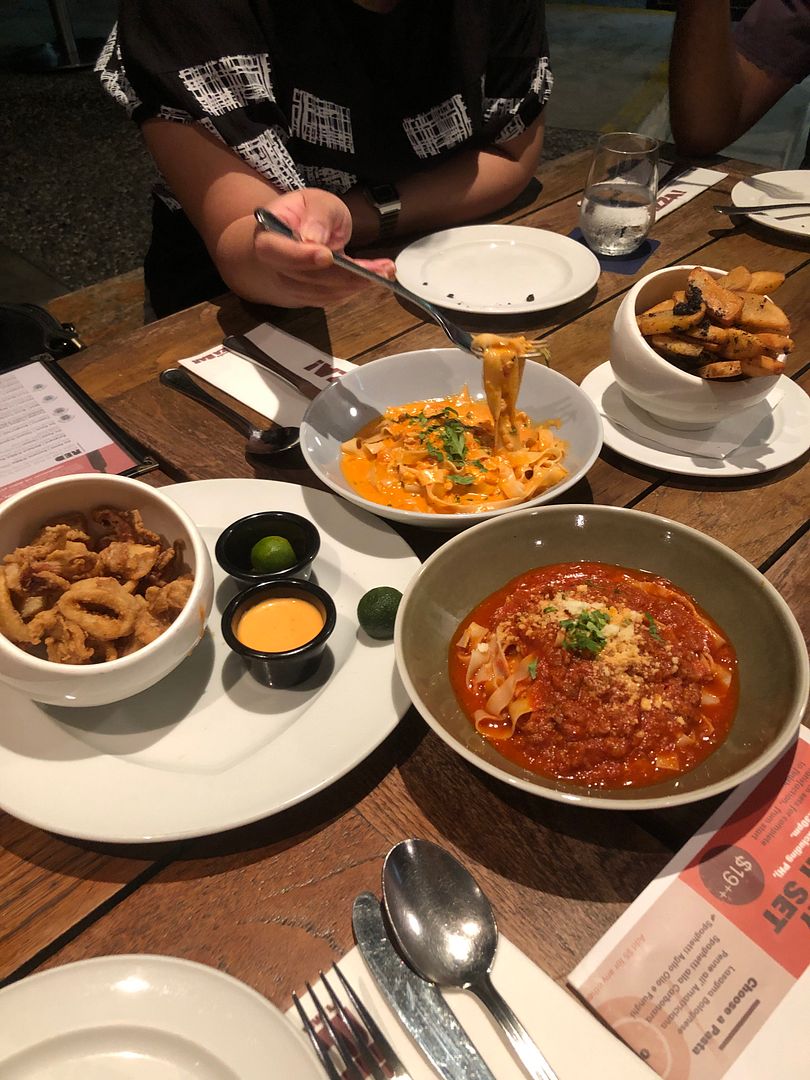 Not sure what to eat at Holland Village? Here's the Holland Village food directory that we all need. 
Tuesday, January 16, 2018
Telok Ayer Street is home to many restaurants but none stands out quite the way Moosehead does. A champion of Mediterranean cuisine, Moosehead continuously sends out hearty and delicious small plates which are built by Chef Seumas, who helms the kitchen. Chef's Seumas' creative mind and refined palate enables him to bring together different elements like they are all pieces that belong to the same jigsaw puzzle. Every dish is a beautiful ensemble of lovely flavours and a showcase of fine produce.
The
Octopus($30)
sees sliced tentacles of New Zealand octopus cooked sous-vide style and grilled on binchotan until the outer edges are crispy-crunchy. Crispy fried potato, red pepper puree, paprika, extra virgin olive oil and chives are part of the cast. The colourful dish is not just a sight to behold, but it will definitely please your palate too. I've had numerous grilled octopus dishes before, but they are often too charred for my liking. This was perfect, and quite possibly my favourite octopus dish to date.