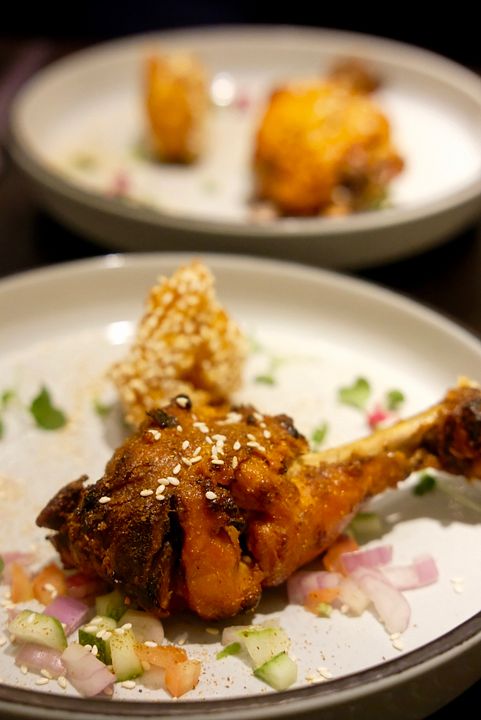 It's always a wonderful time at the elegant Tiffin Room. And, their upcoming limited-time menu, The Joyous Flavours of Holi, promises nothing short of a fantastic experience. Available exclusively for lunch and dinner from 5 to 19 March 2022, and absolutely not to be missed, is an impeccable spread of North Indian delights masterfully curated by Chef de Cuisine Kuldeep Negi. Prepare your senses for a dazzling array, and get ready to be swept off your feet!
Of all the limited-time menus presented thus far, this menu($98++, +$58++ for wine pairing) has to be my favourite!

Chef Kuldeep welcomed us with a unique dish of deep-fried dumplings, crispy fried bread, tamarind chutney, sweet yogurt and pomegranate. Filled with textural and temperature contrasts, this flavour bomb of an ensemble was quite the perfect way to kickstart our dinner.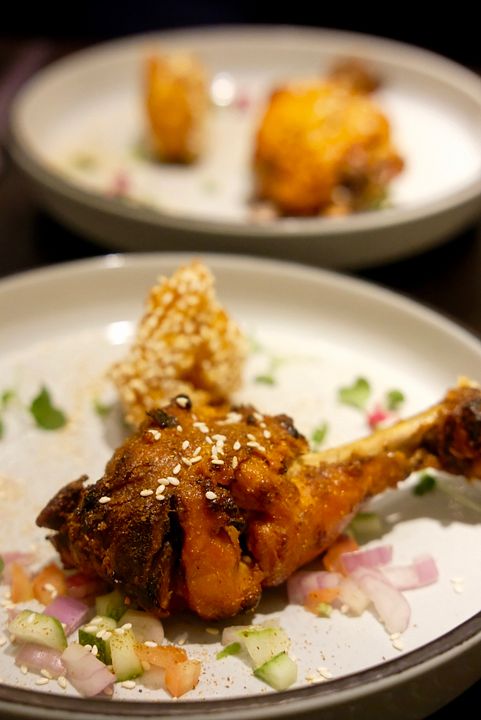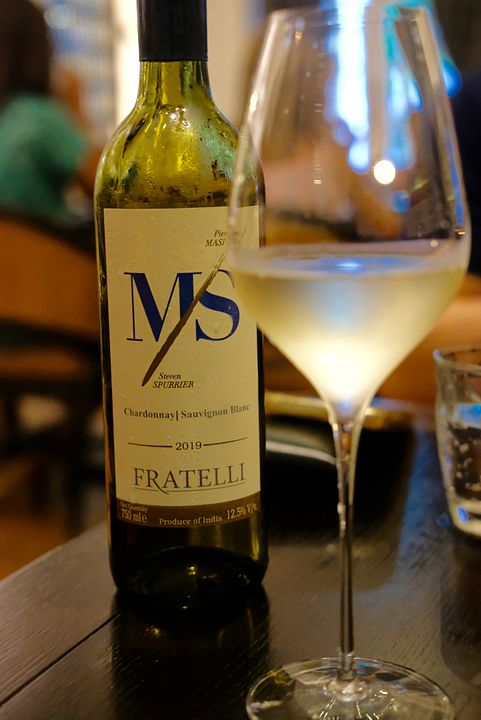 The festive feast truly began with a plate of scrumptious starters comprising Tangdi Kebab(spicy tandoori-grilled chicken leg) and Jhinga Till Pakora(crispy prawn fritters), The tandoori chicken was just brilliant. Served piping hot, the tender yet firm meat was infused with just the perfect amount of spices, and armed with a light crisp. Every bite of it drew me in, and I loved the crunch and injection of bright raw flavours the mixed vegetables lent. The sesame-crusted prawn fritter was a stunner in every right as well — it was crisp, fresh, and fragrant.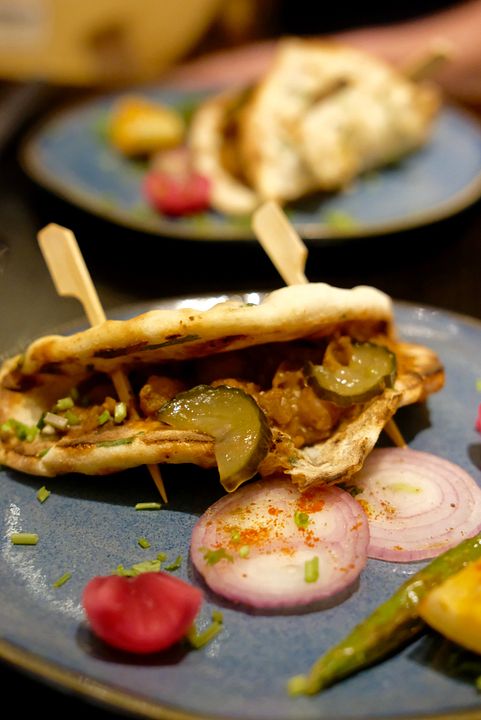 The Chole Kulche sees a piece of Tiffin Room's signature naans sandwiched with chickpea masala curry, paired with pickled onion and cucumber. I'm not a fan of chickpea but this? I gladly polished off every bit of it. I liked that the pickled vegetables kept things refreshing!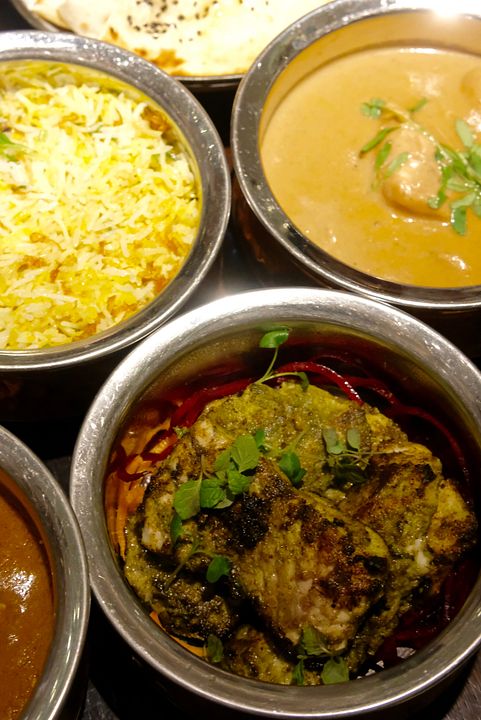 For the main course, guests can look forward to delectable Tawa Fish(a flavourful pan-seared barramundi served alongside refreshing mint and coriander paste), Darbari Gosht(succulent lamb chop in an aromatic cardamom curry), Murgh Lazzez(tender chicken breast in a rich almond and cashew nut gravy), Jeera Rice, Masala Charmagaj Naan and Laccha Parantha. The barramundi was a huge hit with everyone and was my top pick of the night. Tiffin Room's lamb has always been famous for being exceptional, and this rendition certainly lived up to expectations. That curry was just outstanding, everyone was scooping heaps of it onto their rice! The tasty chicken breast sat in a rich and creamy gravy that was nicely punctuated with a good dose of nuttiness. It was really delicious as well, but the barramundi won top spot in my books hands down!
Also, I can't get over how good the basmati rice at Tiffin Room is!
For the perfect ending to your festive extravaganza, satisfy your sweet tooth with a tantalising assortment of Paan Rasgulla(betel leaf flavoured cheese dumpling), Pista Gujia(traditional sweet dumplings stuffed with coconut and dried fruits) and Gur Parre(enticingly crispy sweet bites made from jaggery). The meal was really filling and I couldn't finish my cheese dumpling even though I really wanted to! And a glass of sweet wine to round it all off? The night couldn't get better than that.

I will highly recommend that you guys give this incredible menu a shot! There's a vegetarian menu available as well. Note that a limited selection of the regular Tiffin Room àla carte menu will be available during this promotional period.
Raffles Hotel Singapore

1 Beach Rd, Singapore 189673
Daily : 12pm - 2pm, 630pm - 9pm