The world's highest urban microbrewery aims to set tastebuds ablaze with a refreshed menu curated by a talented new chef, all while still pleasing discerning palates with tasty house-brewed beers. Chef Jake, who cut his teeth at big names such as Salt Grill, is now the man of the hour, and his brilliance shines brightly in a new 6-course Contembrewery Menu ($148++/pax) that should not be missed. Committed to using sustainably-sourced produce and produce procured from as close to home as possible, Chef Jake masterfully highlights the top quality produce which will have you spellbound from the get-go.



LeVel33 is a gloriously huge space that's divided into sections without any of the dining areas looking as if they're a separate entity. You can pop by for a tipple on the outdoor terrace, dive into light bites in the more casual area near the raw bar, or opt for a fine dining experience at the beautiful and cozy area filled with elegant furniture (where the Contembrewery Menu is available).




We started the evening with a glass of Brut Beer and some artisanal sourdough with house-made yeast butter! I love that LeVel33 incorporates beer elements in many of their dishes and this is evident in the Contembrewery Menu as well!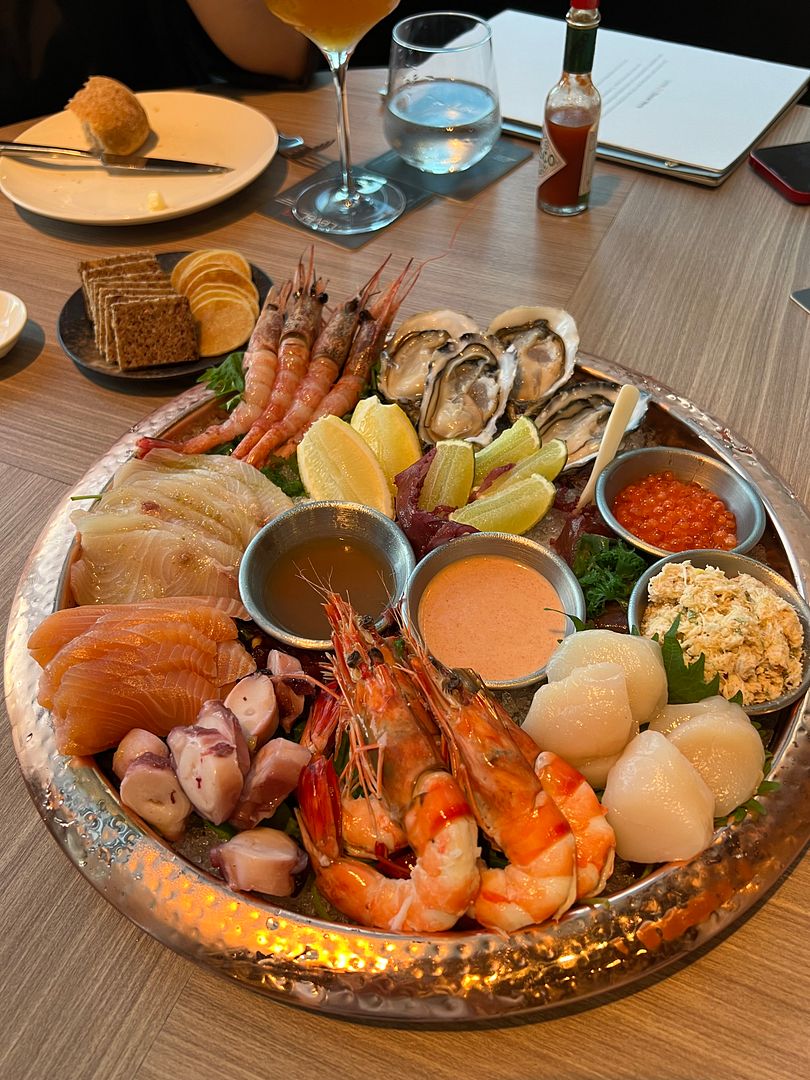 The magnificent LeVeL33 Signature Raw & Chilled Seafood Platter was, no doubt, the star of the show. Artfully put together, the aesthetically-pleasing platter promises immaculate flavours, and incredible freshness. I'm not a huge fan of octopus, but these nicely-sliced chunks of sustainably-sourced Fremantle Octopus were a game changer for me. They had great flavour and the perfect texture! The plump Hokkaido scallop sashimi was firm and juicy, the poached local prawns crunchy and sweet, the freshly shucked oysters offering a beautiful taste of the ocean — everything was just perfection. Other highlights include kingfish sashimi, cold smoked salmon, amaebi prawn sashimi, sustainably-sourced Yarra Valley Salmon roe & crab rillette. Served with housemade beer condiments(Lager mignonette made with LeVeL33's Blond Lager, and Wheat beer ponzu made with LeVeL33's Wheat Beer), beer blinis, citrus and rye bread, the seafood is meant to be enjoyed however you desire so mix and match and find your favourite combinations!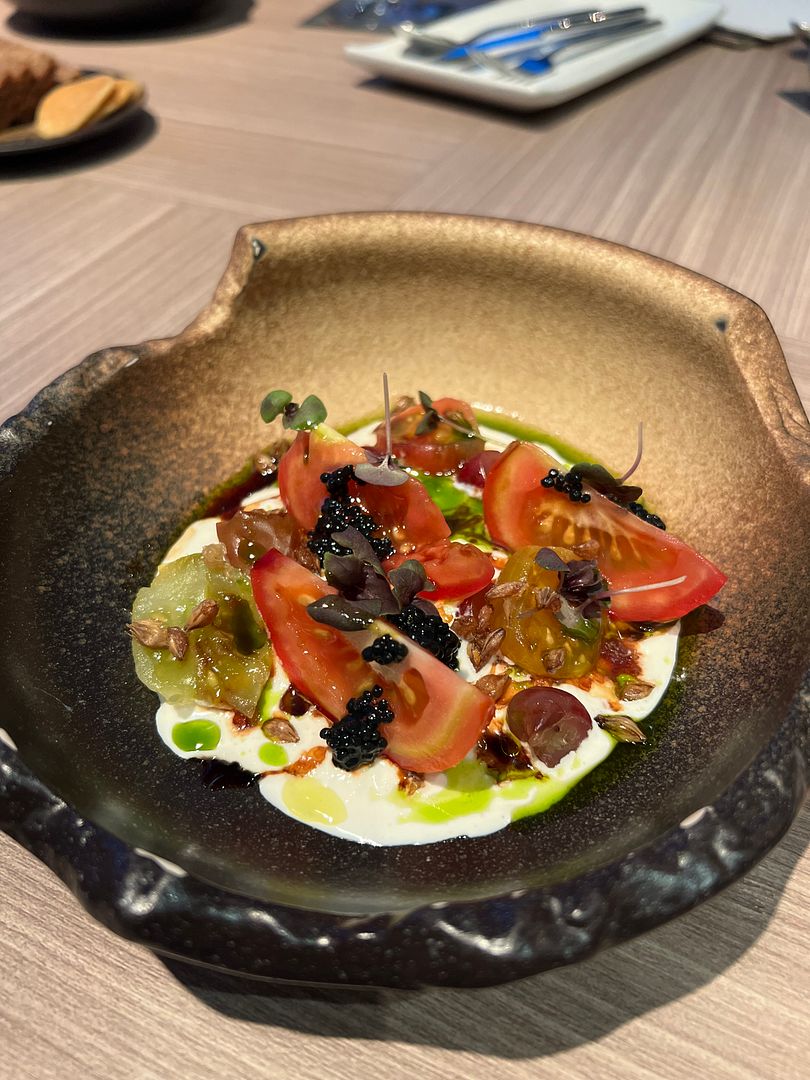 Heirloom Tomatoes do not usually excite me, but the rendition at LeVel33 has definitely changed how I look at them. This clever ensemble of Stracciatella Cheese, Compressed Grapes, Malt Crisp, Smoked Evo, Aged Balsami, and confit tomato wedges was an absolute flavour bomb. It was a complex mix of textures and flavours that worked beautifully. I even enjoyed the juicy tomatoes which did not have that distinctive raw taste, but instead carried a light captivating sweetness.


Bursting with umami, the rich Local Slipper Lobster Bisque is a house-made lobster shell stock, further cooked with LeVeL33's Blond Lager beer, white wine, cream, butter, tomatoes, tomato paste, shallots and garlic. The broth is poured into a bowl comprising poached 1/2 lobster tail, Avruga caviar, bronze fennel, and Confit Tomatoes, at your table. Robust, intense, and downright delicious, the bisque won my heart in an instant. My only gripe was that the broth could have been a tad hotter.

For your mains, you have a choice between the stunning In-House Koji Aged Westholme Wagyu Tri-Tip and Free-range NZ Maimoa Lamb Rack. I picked the wagyu, of course, and it knocked my socks off! I've never had tri-tip done so well and I was blown away by the sheer amount of flavour packed in each perfectly-medium rare piece. And that impeccable texture? I was sold from the very first bite! Choosing to use only ethically-sourced pasture-fed, grain-finished, MBS4-5+ Westholme Wagyu from Queensland Australia, Chef Jake even visited the farm in Queenland to ensure that the cattle there is treated right and well. I have to say I really admire his dedication and commitment! The beef is served with a garlic that is first confit before being glazed in a mixture made with honey and LeVeL33's IPA, and a set of 3 house-made condiments: Stout and red wine jus, Cafe de Paris butter, chimichurri. The beef was already a winner in its own right, but the accompanying condiments made it even more delicious. Also, the side of local mustard leaves and sorrel leaves really left an impression on my fellow diners! Apparently, the greens are so fresh that they are delivered just hours before they are placed on your plate!
The Free-range NZ Maimoa Lamb Rack is smoked using wood chips and beer malt, and served with Roasted Eggplant, Barley Tabbouleh, Verde Tahini, coriander and other micro-green. Wonderfully tasty, the lamb was firm, but not tough, and was quite succulent. It surprised me because it did not possess that strong taste of lamb that I dislike, so I was quite happy to chomp through a few bites of it!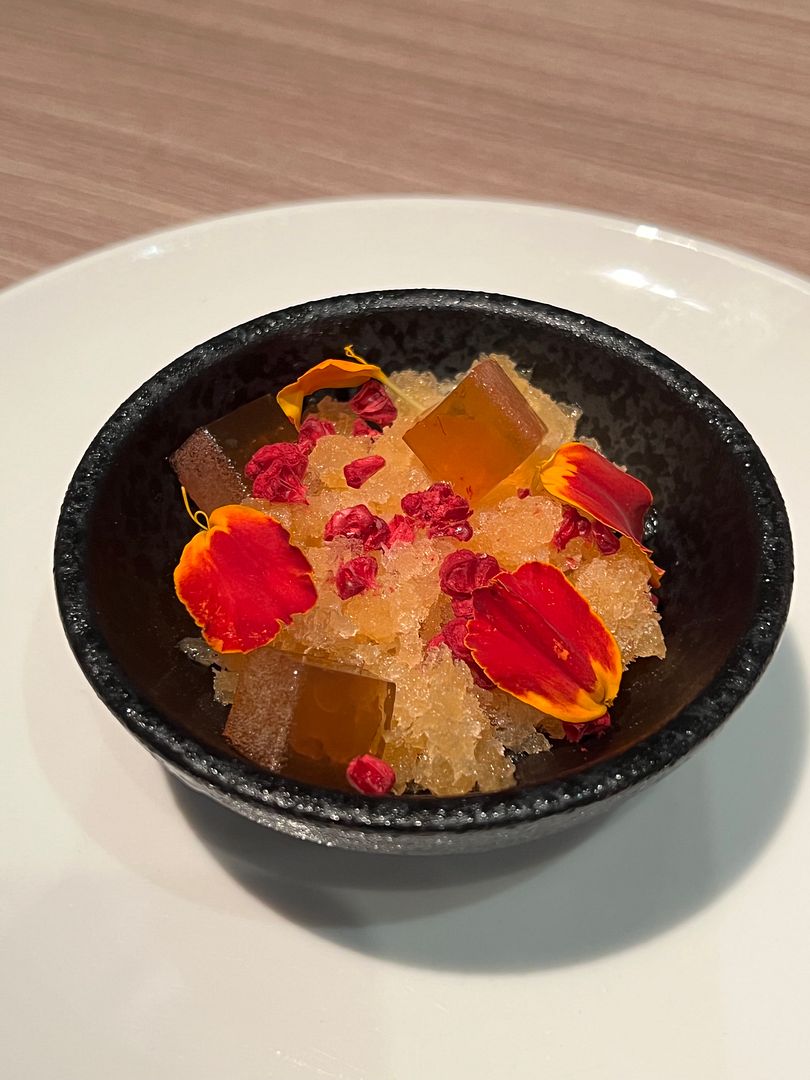 Melon Granita, a palate cleanser that sees rock melon granita paired with LeVeL33 Beer Jelly, was served next. Cold and refreshing, it prepared our tastebuds for the final course of the evening. Yay, time for dessert!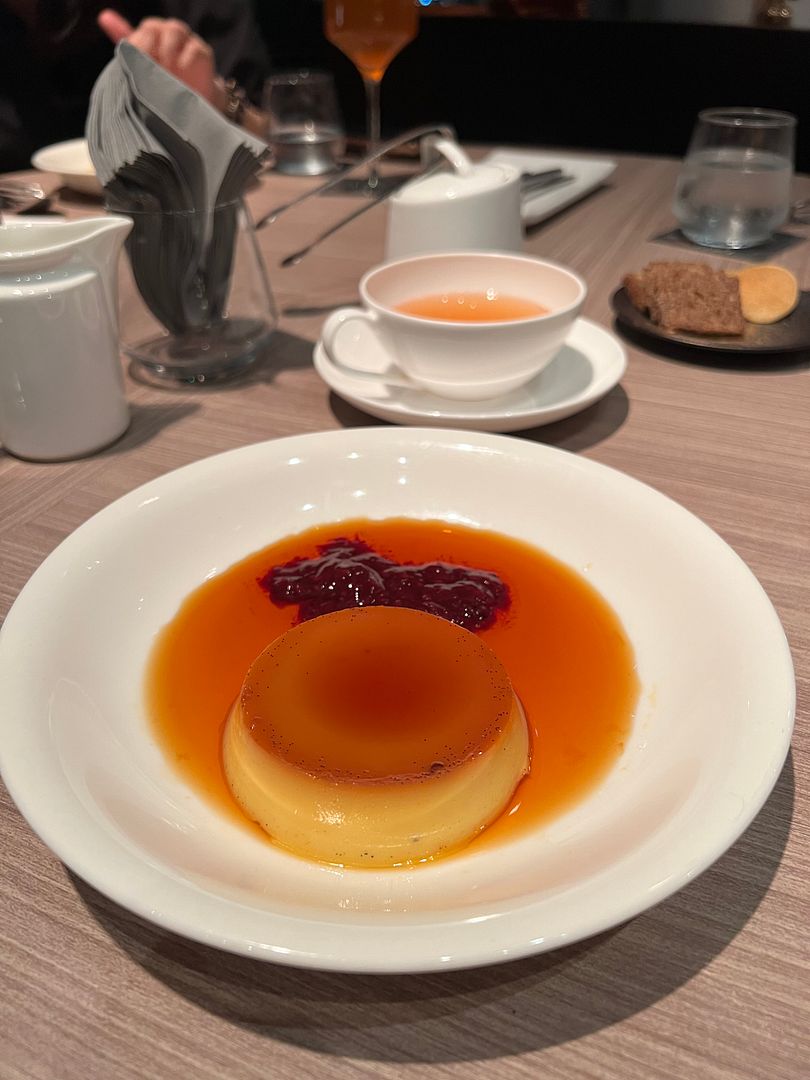 The IPA Crème Caramel is a Filipino-inspired dessert made with LeVeL33's IPA, free range egg yolks, and a diabetic-friendly sugar made from white beets. The dense and silky smooth dessert was right up my alley, but I understood how it could be too heavy for some, especially after a very filling meal. The smoked berry compote, which is made with fresh blueberries, raspberries and strawberries, helped to cut through the richness of the custard, and liven up the flavours. Even though I was stuffed, I still had a really good portion of this!

Everything was seriously good! Each dish on the menu is meticulously prepared and comprises intricate flavours. I truly relished every single dish (even the Heirloom Tomatoes) and will highly recommend that you give this menu a go !

8 Marina Blvd, #33-01, Singapore 018981
Sunday - Thursday : 1130am - 12am
Friday - Saturday : 1130am - 2am