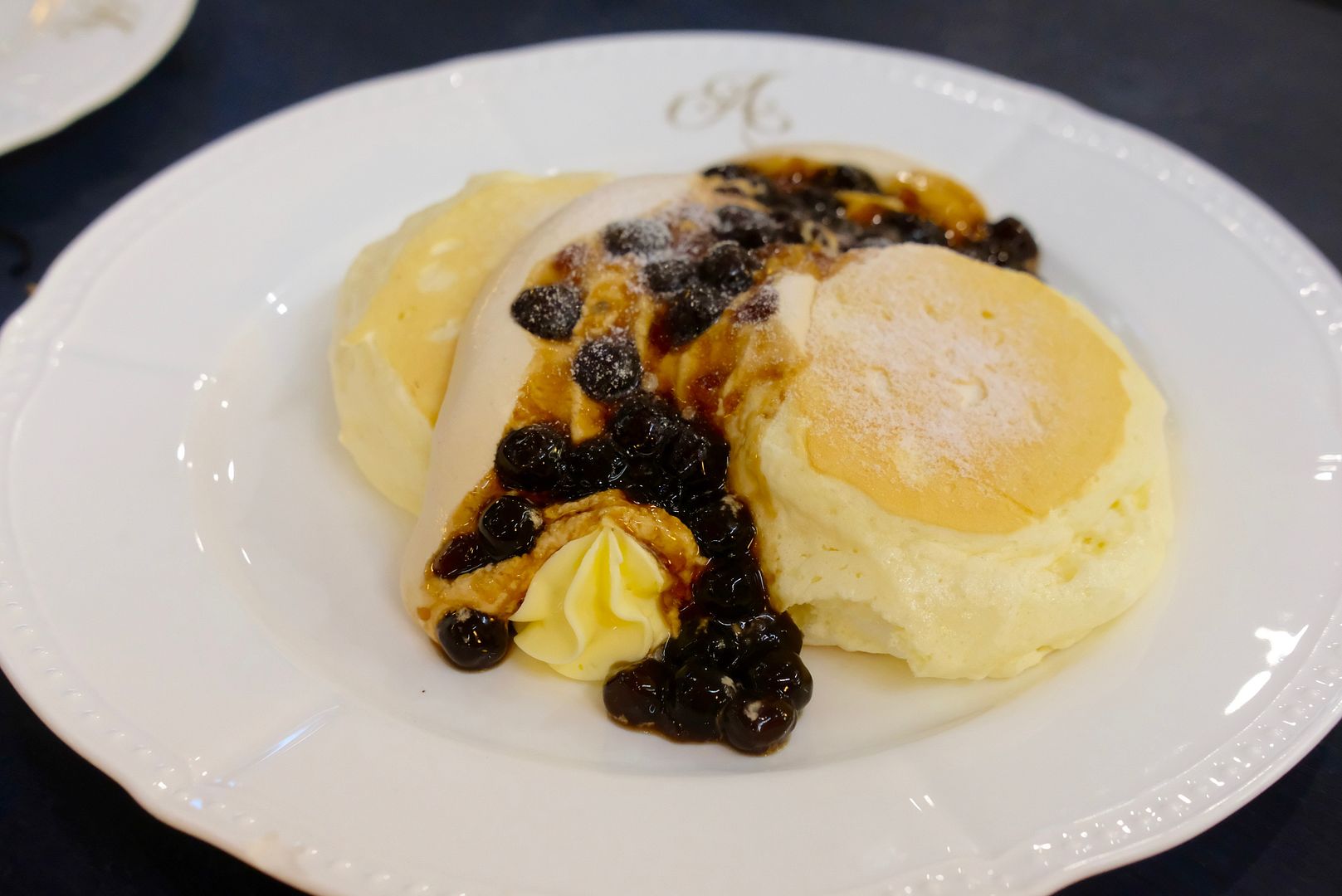 Antoinette has long been a household name. Known for pretty and delicious desserts, and innovative and creative savoury dishes, the homegrown brand by Chef Pang is, no doubt, one of our nation's favourite spots for afternoon tea, or post-dinner indulgence. But do you know that their newest outlet at Millenia Walk sends out yummy breakfast delights too?
Le Menu Sandwich(available on

weekdays from 8am - 5pm)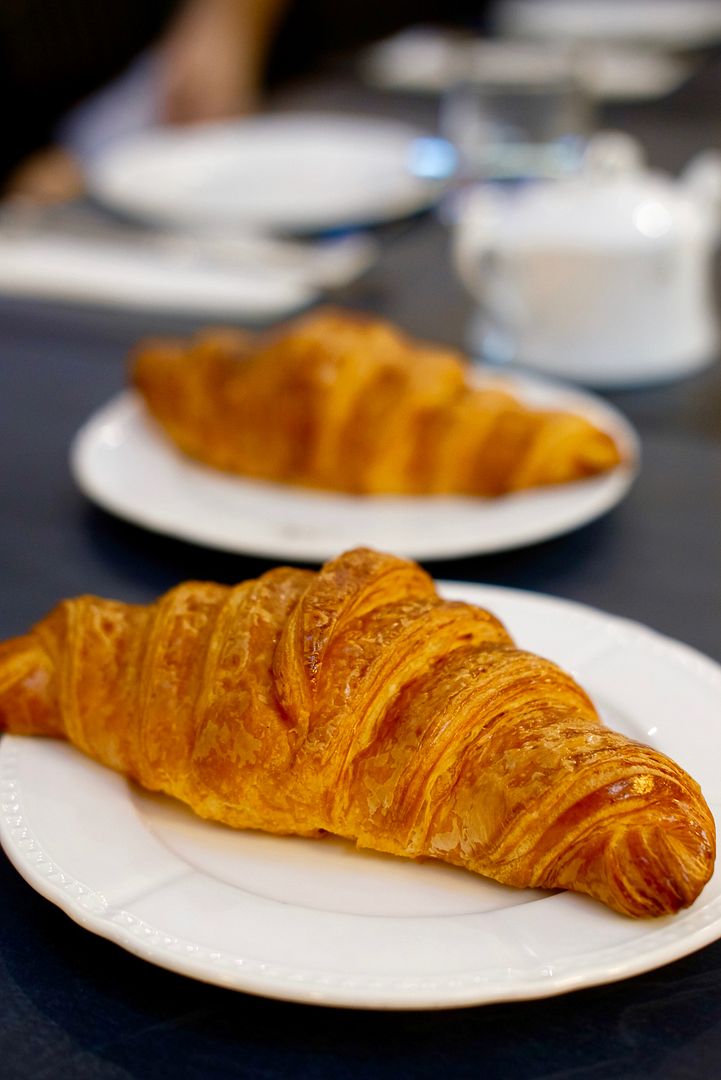 Antoinette's croissants should be no stranger to you. You must have heard of their salted egg yolk croissant that drew snaking long queues and was sold out in just hours. A buttery and flaky croissant never hurt no one, and it's always a good idea to start your day with one, or even two. Antoinette's
Pure Butter Croissant($3.50)
and extensive range of traditional European and Japanese-style breads are freshly stocked daily.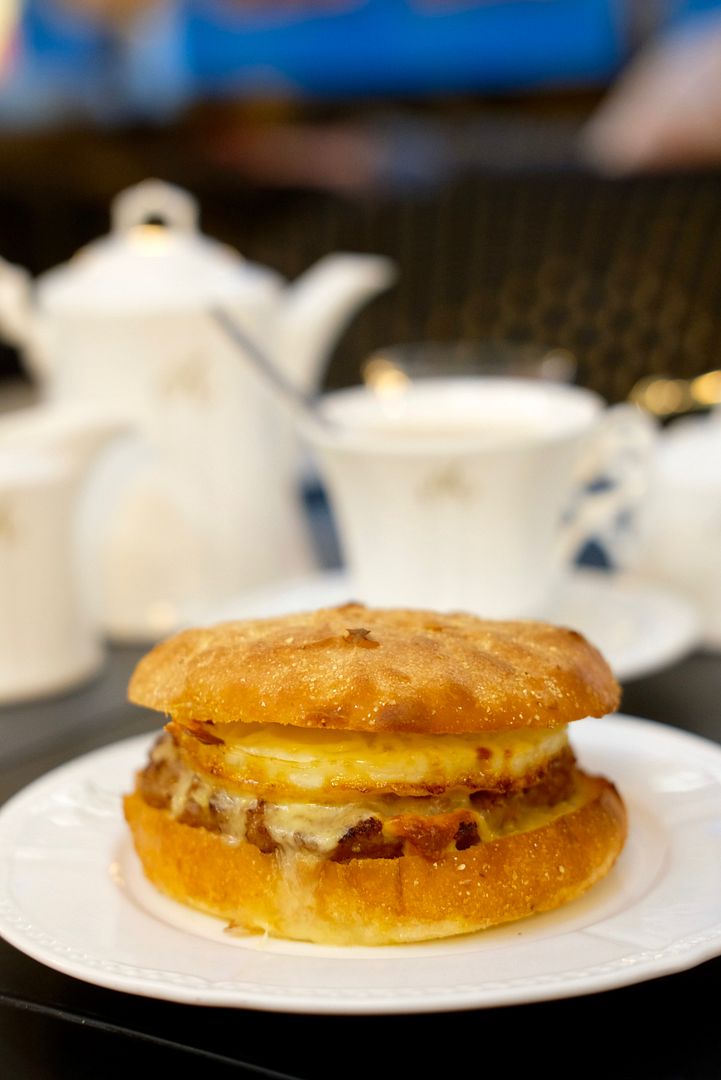 I'll opt to start my day with Antoinette's
Egg Muffin($5
) anyday. It's nothing fancy, but the muffin which packs a juicy house-made sausage patty and melted cheddar cheese is just so comforting and strangely satisfying. It's not too heavy, but it's filling enough, and I bet you'll enjoy every bite of it.
The
Italian Foccacia ($8)
, is a great breakfast option as well. The soft foccacia was armed with a light crisp, and is completed with sous vide chicken, pesto butter, cheese and lettuce. To be honest, I had my reservations about this. I'm not a big fan of chicken, and pesto butter? Well, that doesn't sound like something I'll like. To my surprise, the sandwich was actually really yummy! It's quite healthy, and not something I'll choose on the menu, but now that I've tasted it, I've actually been craving for it!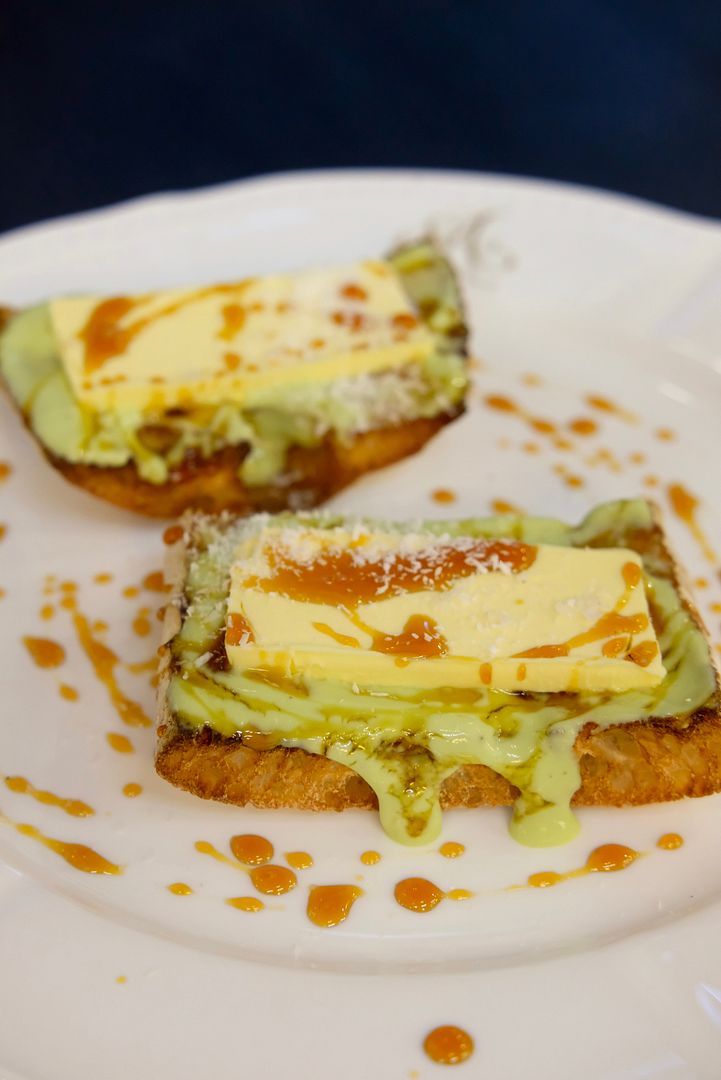 The
Ondeh Ondeh Kaya Toast($6)
stole my heart. Not only did the toasted Italian ciabatta come with a huge slab of cold butter (my absolute weakness), it was slathered generously with an amazing pandan kaya. Crisp toast, a drizzle of sweet gula melaka, creamy and fragrant pandan kaya, and smooth butter — every bite of this ensemble set off a party in my mouth!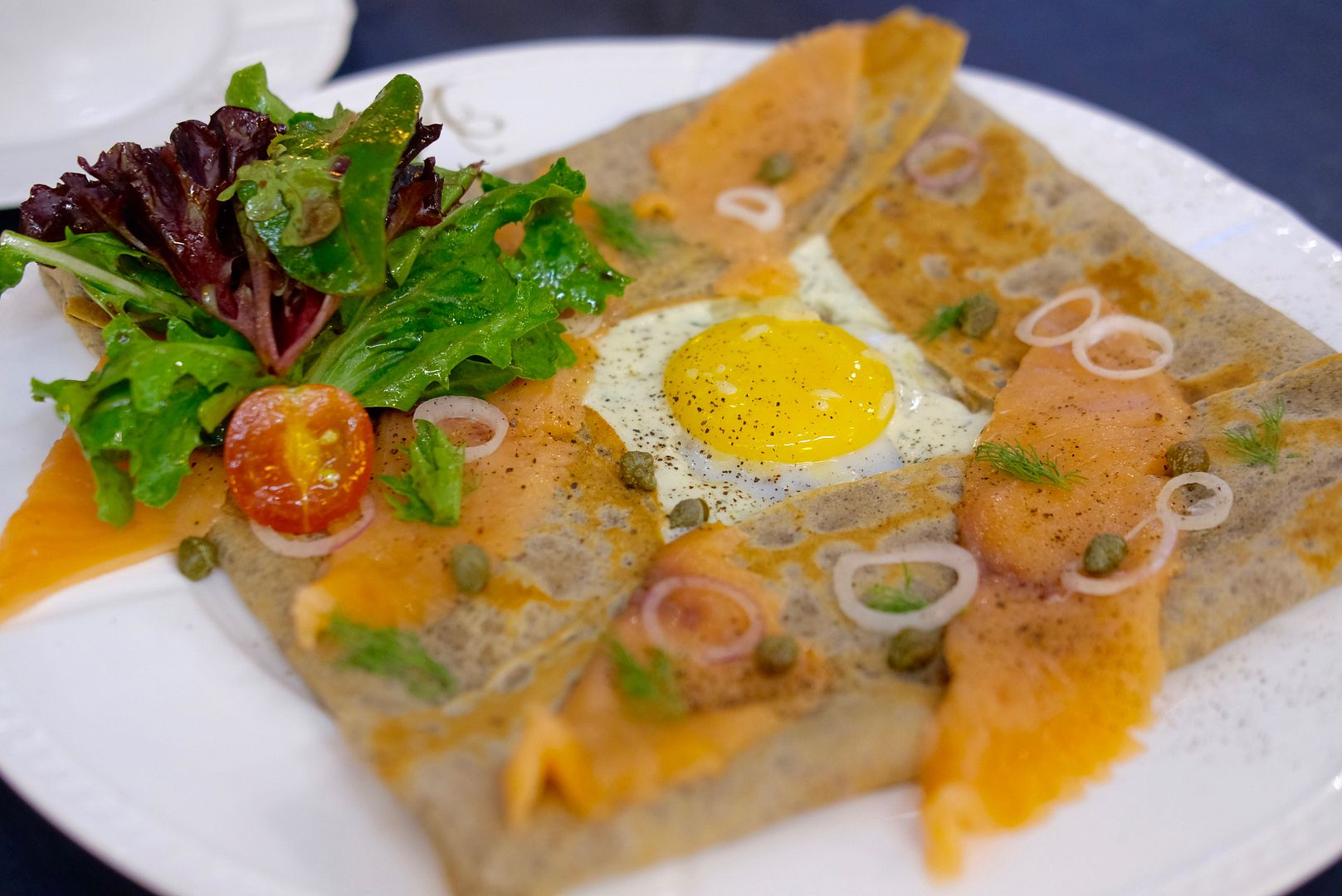 As a French outfit, Antoinette has to be a master of crepes. They have a good selection of freshly-made savoury crepes that will pander to your cravings. These thin wholegrain buckwheat pancakes are skillfully prepared and paired with a range of fillings. The
Nordic ($18)
comes with smoked salmon, egg, capers, red onions and dill cream cheese.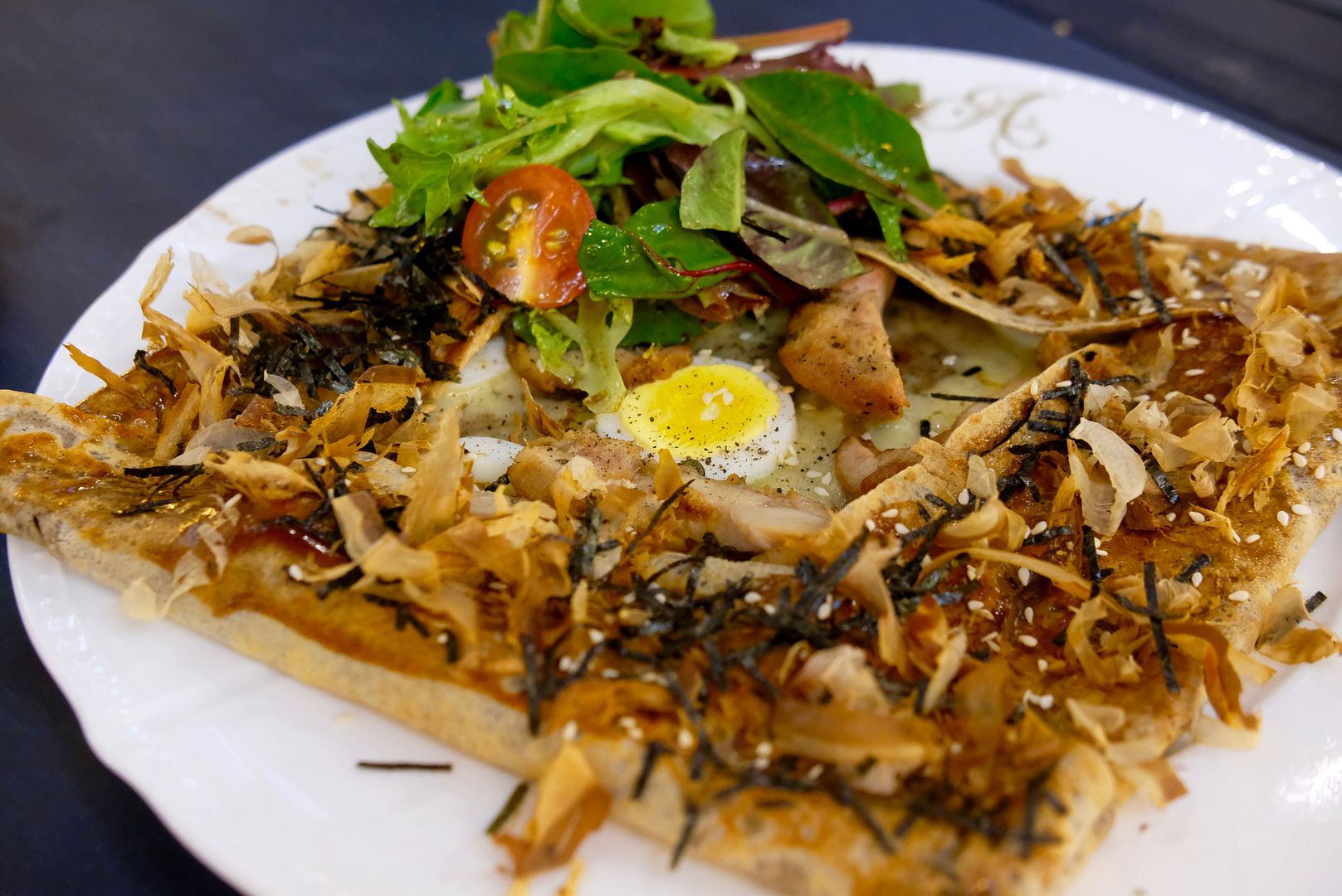 If you're up for some Japanese flavours, try the okonomiyaki-inspired
Tokyo ($18)
that's topped with roasted chicken, egg, cheese, nori and katsuobushi (bonito flakes).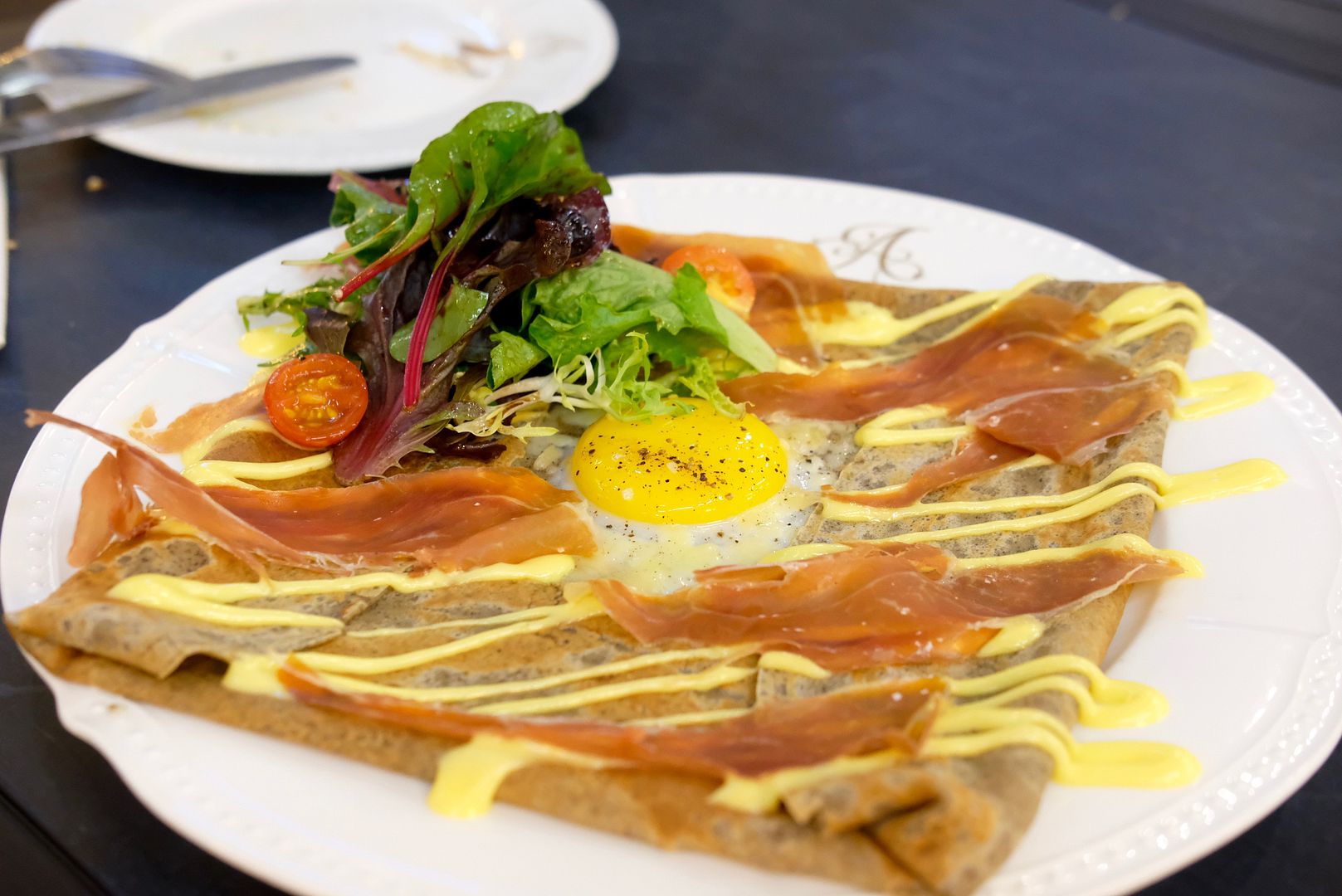 If you prefer to have a meaty variation, opt for
Sierra($18)
which comes with Serrano ham, hollandaise sauce, mixed cheeses and a glorious sunny side up.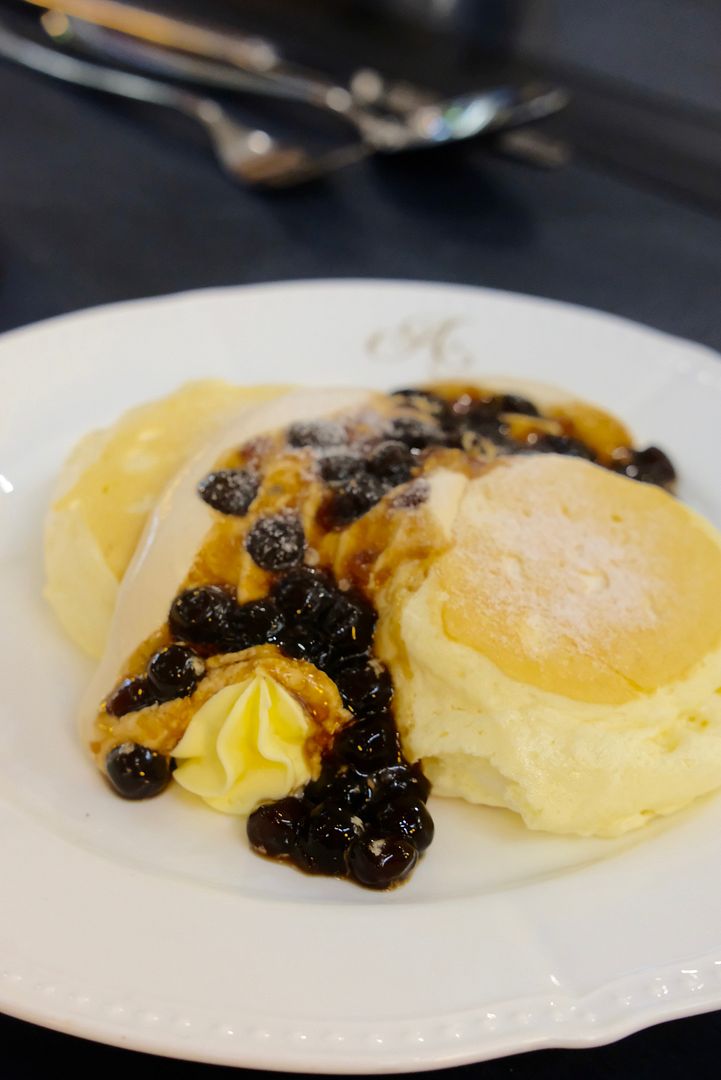 Souffle pancakes are all the rage right now and Antoinette has both savoury and sweet options. The sweet
Japanese-style souffle pancakes($14)
are definitely worth the 20 minutes waiting time. The Earl Grey Bubble Tea pancakes sounded like they were right up my alley (I'm a huge bubble tea fan and I love anything with earl grey). The fluffy and pillowy pancakes were a joy to bite into. They kinda deflate and just melt away in your mouth, much like how a cloud would taste like if it was edible, I think. While I enjoyed the lovely tea notes, and the yummy butter with the pancakes, I did think that the addition of chewy pearls was a tad gimmicky. I love pearls but I don't think they really work in this setup. Because chewing on them takes away all the attention from the pancakes. But it's still a unique creation that has brought both the souffle pancake craze and bubble tea craze together!
Don't forget to grab their signature Antoinette cake or a box of macarons while you're here!
Millenia Walk, 9 Raffles Blvd, #01-28
Singapore 039596
Monday - Friday : 8am - 10pm
Saturday - Sunday : 10am - 10pm