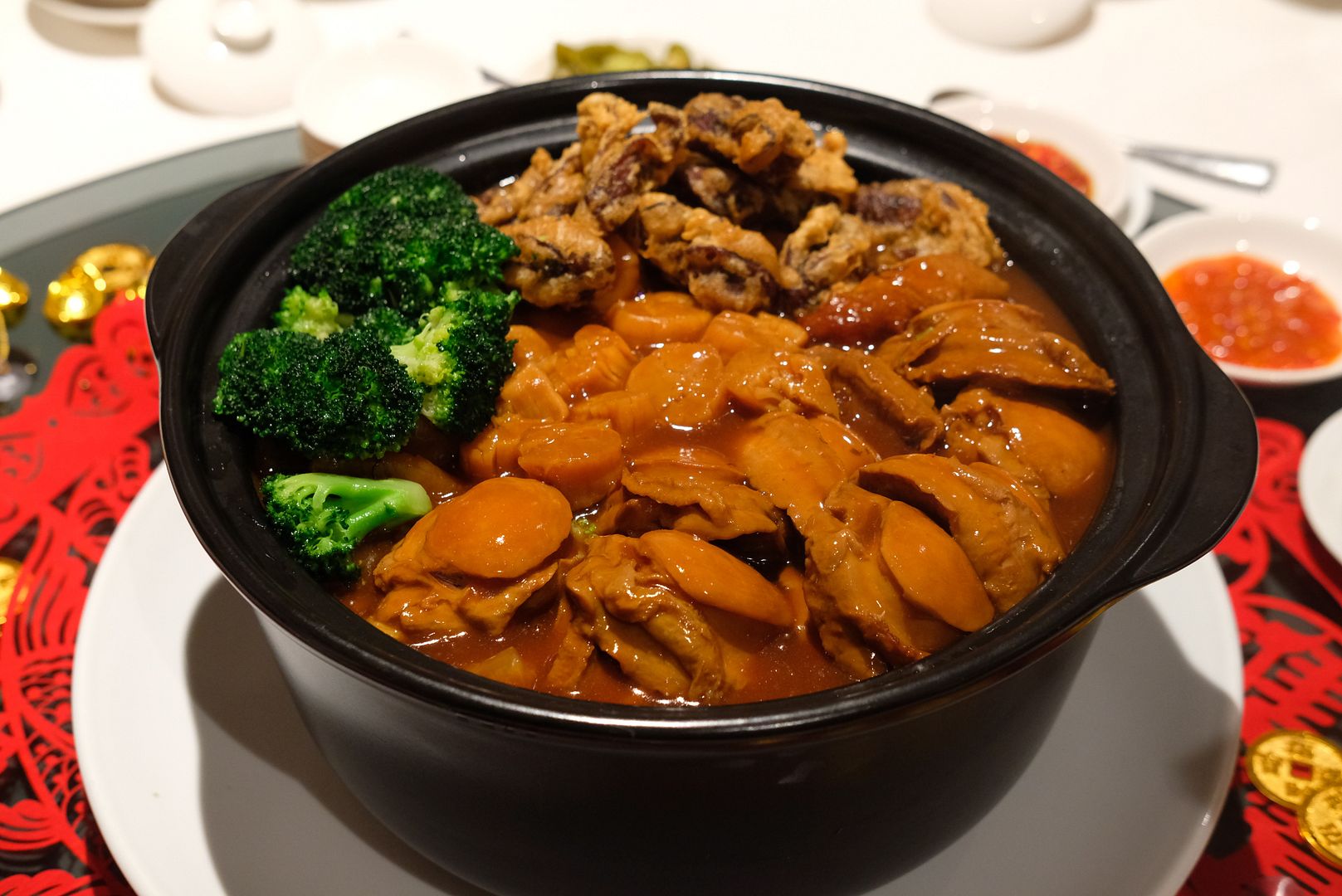 Chinese New Year is always a joyous occasion, and, no doubt, everyone's favourite holiday of the year. For me, Chinese New Year is even better when I get to celebrate it at one of my favourite Chinese restaurants in Singapore — Wan Hao at Singapore Marriott Tang Plaza Hotel. This Lunar New Year, Wan Hao is pulling out all the stops to prepare the grandest feast for you and your loved ones.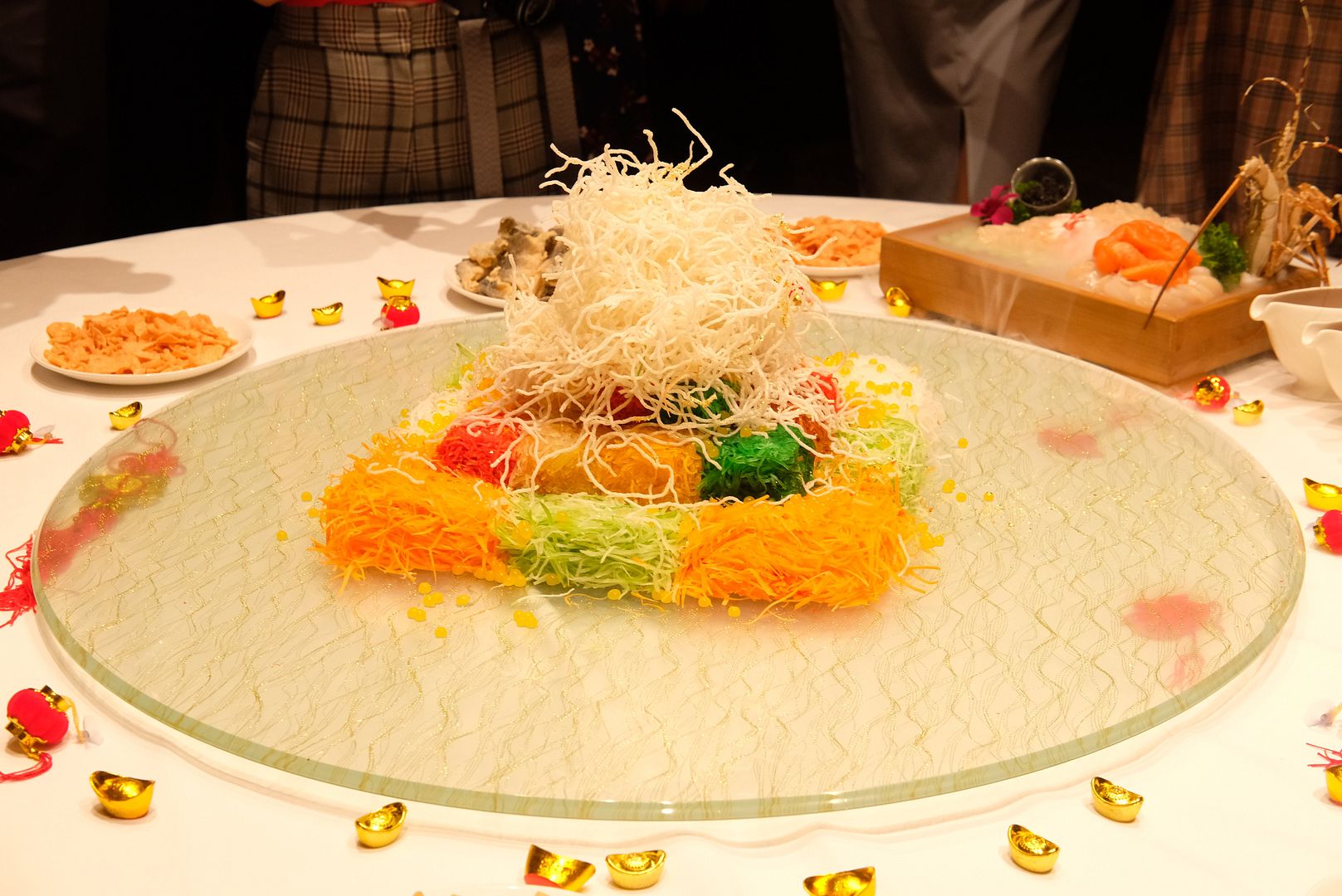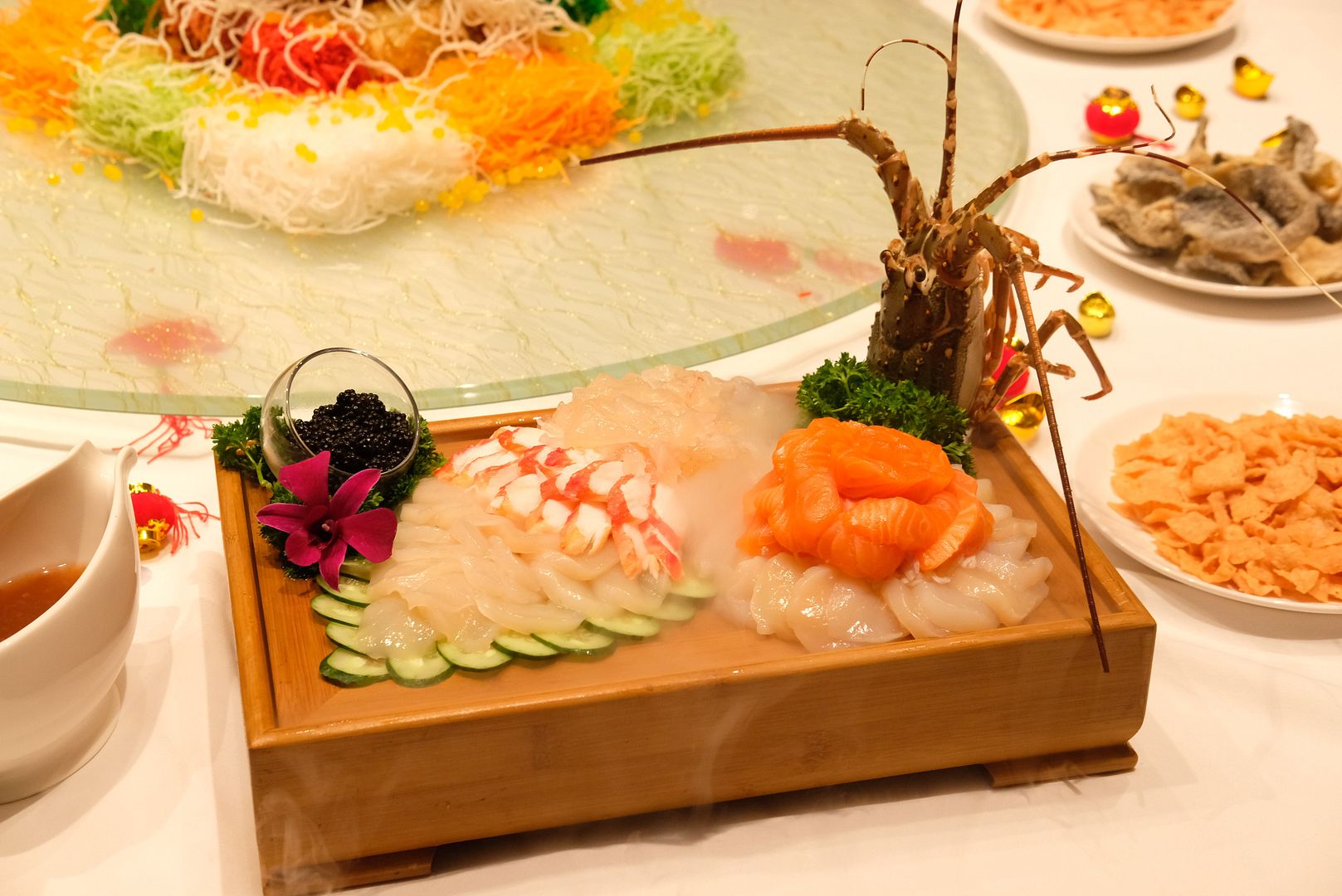 Wan Hao has been whipping up luxurious feasts year after year, and they make sure that each year is bigger and better than the last. Start the year of the Metal Rat right by ringing it in with the exquisite
Lobster, Scallop, Salmon, Alaskan Crab, Caviar and Crispy Fish Skin Yu Sheng with Passionfruit Pearls & Crispy Vermicelli($268++)
. An ensemble of the finest and most opulent ingredients, the yu sheng is dotted with gold flakes for that extra touch of luxe, and drizzled with a unique white peach sauce that effortlessly brings together every element to create the loveliest symphony of flavours.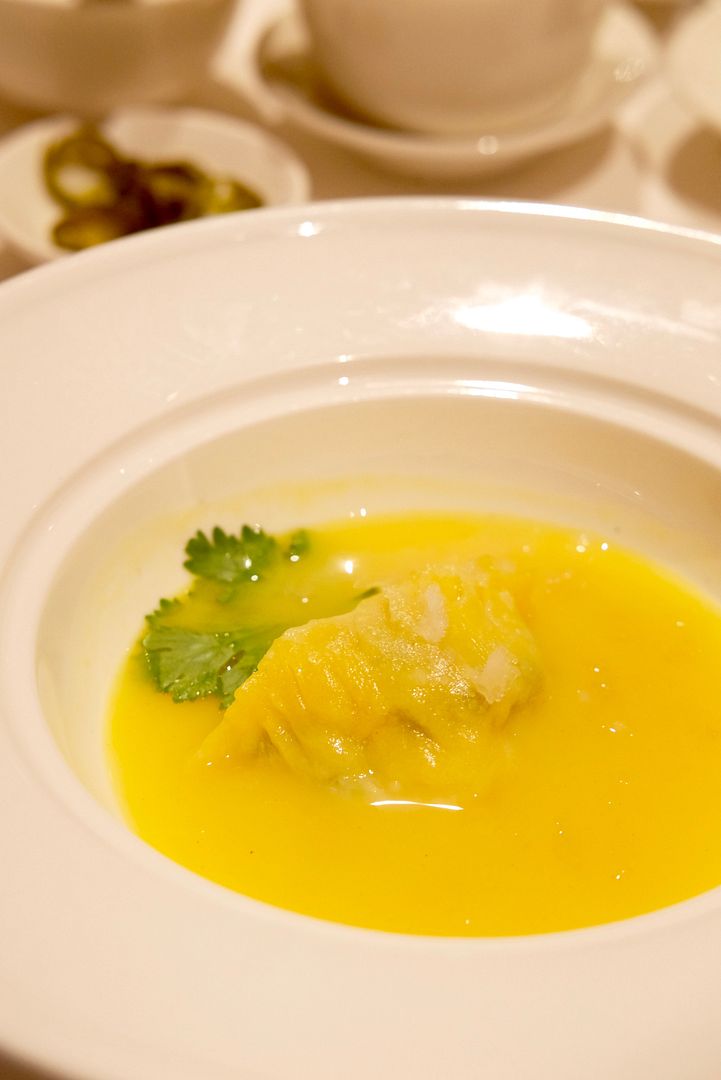 The award-winning restaurant has auspicious set menus tailored for party sizes of 4 and more.
3 January to 8 February 2020(Wan Hao Chinese Restaurant)
Auspicious Set Menus–from $108.80++ per person (4 to 8 persons) to $2088++ per 10 persons
24 January 2020(Wan Hao Chinese Restaurant)
Lavish Lunar New Year Eve Set Menus -from $118.80++ per person (4 to 8 persons) to $2098++ per 10 persons
24 January 2020 (Grand Ballroom)
Auspicious Set Menus –from $108.80++ per person (4 to 8 persons) to $2088++ per 10 persons
Highlights include the
Deep-Fried Lobster Meat with White Peach Mayonnaise($46), Ginseng Marinated Irish Roast Duck($68-$128),
and
Bird's Nest Dumpling with Crab Roe Superior Soup($68)
which
features an immaculate dumpling that's packed with bird's nest and a silky smooth soup with the most impeccable texture and delicate flavours.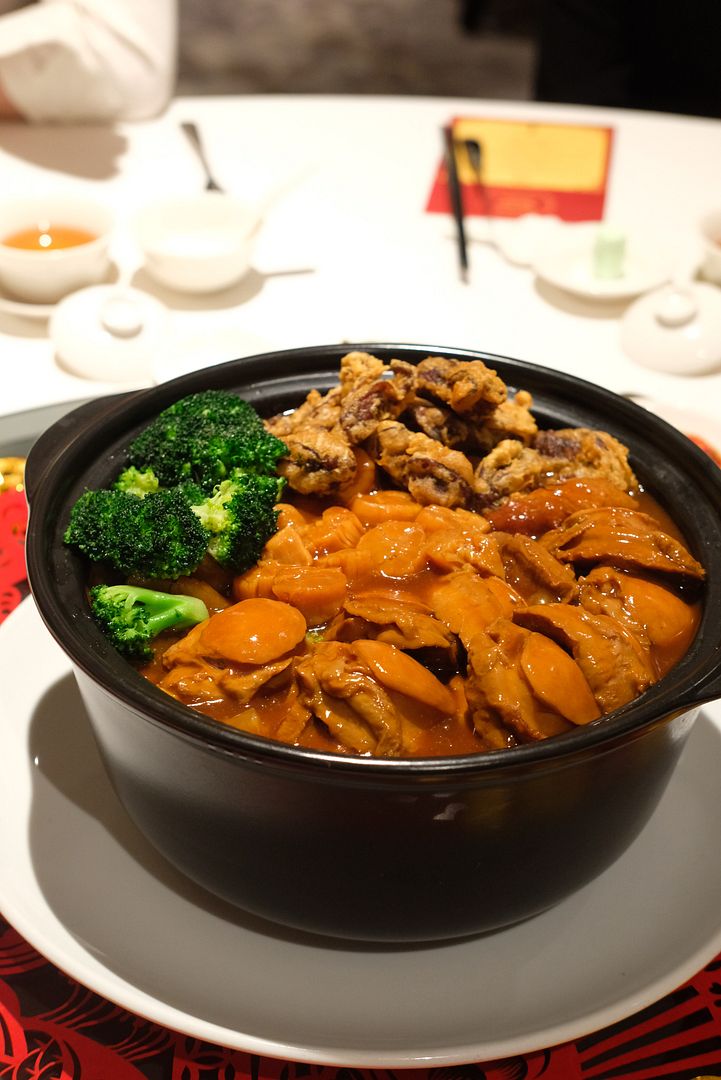 Wan Hao's
Pen Cai($688nett/6persons, $1088nett/10persons)
is seriously the best. This year's pot of gold is a solid outfit of 15 premium ingredients which symbolise goodness and auspicious meanings. A never-seen-before ingredient that will excite your tastebuds is the crispy dried oyster! Don't be surprised if you find yourself craving for more. It's really good! A pen cai can have the best ingredients but taste mediocre if it is not finished off with the right gravy. Wan Hao's pen cai promises a glistening sauce that is exceedingly captivating. I couldn't get enough of it!
A new dish that may please your palate is the
Wok-fried Boston Lobster with Caviar, Egg White, Fresh Milk & Broccoli($58)
. This bite-sized parcel will surprise you with a subtle sweetness and tiny bursts of umami which accentuate the natural flavours of the lobster flesh.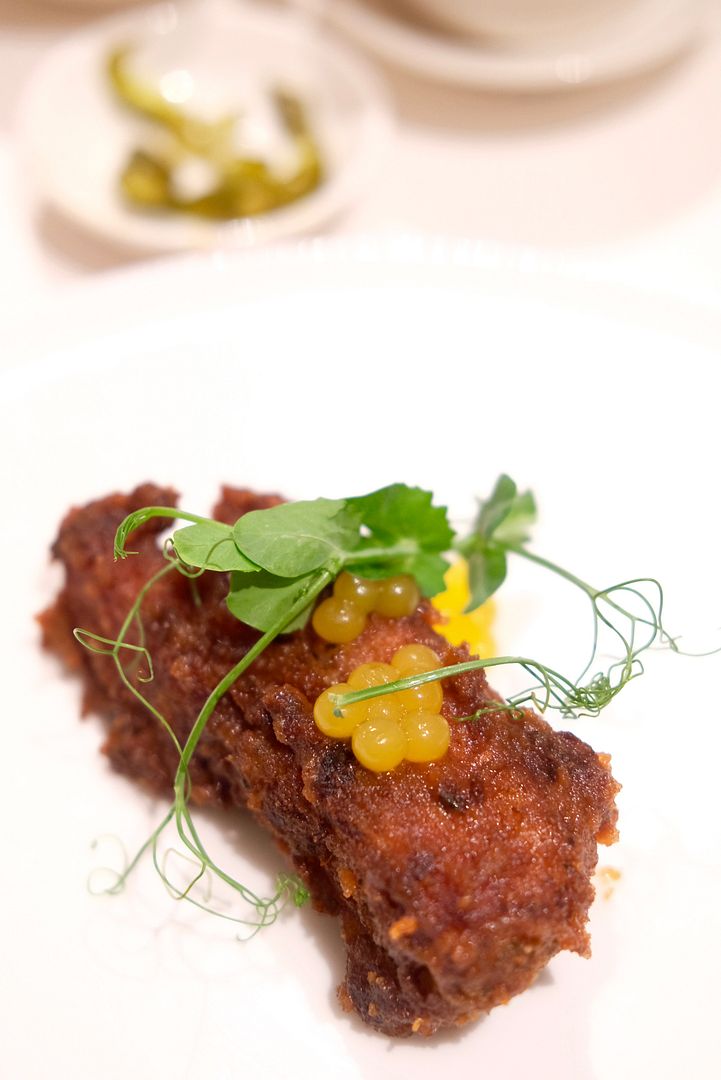 Fans of pork ribs should give the
Pork Ribs with White Peach Honey Sauce ($38++)
a go. I love the crispy exterior of the juicy pork ribs and the refreshing pops of tartness from the passionfruit pearls!
Yam paste has always been a weakness of mine. And I was delighted to see it on Wan Hao's menu. Dressed to the nines with a handsome dollop of carrageen (which resembles bird's nest), the thick and rich yam paste with coconut milk was a stunner. It was such a good dessert to round off the most amazing Chinese New Year reunion dinner!
Chinese New Year at Wan Hao is always an incredible affair. As you tackle the busiest period of the year, make sure you are armed with boxes of the famous and addictive Golden Nian Gao Tarts from Singapore Marriott Tang Plaza Hotel! There are four flavours available — Yam, Green Tea, Cempedek, and Red Date. I'll highly recommend the yam rendition!
320 Orchard Road, Singapore 238865
Monday - Friday :12pm - 3pm, 630pm - 1030pm
Saturday - Sunday : 1130am - 3pm, 630pm - 1030pm