Tiffin Room at Raffles Hotel Singapore
is rounding off a series of successful collaborations with an enchanting showcase of specially-curated off-menu dishes and well-crafted cocktails from
The Elephant Room
(4 courses + 4 cocktails
for only
$118/guest
). We definitely are no stranger to wine pairings but Indian cuisine paired with Indian-influenced cocktails? That might just be a first!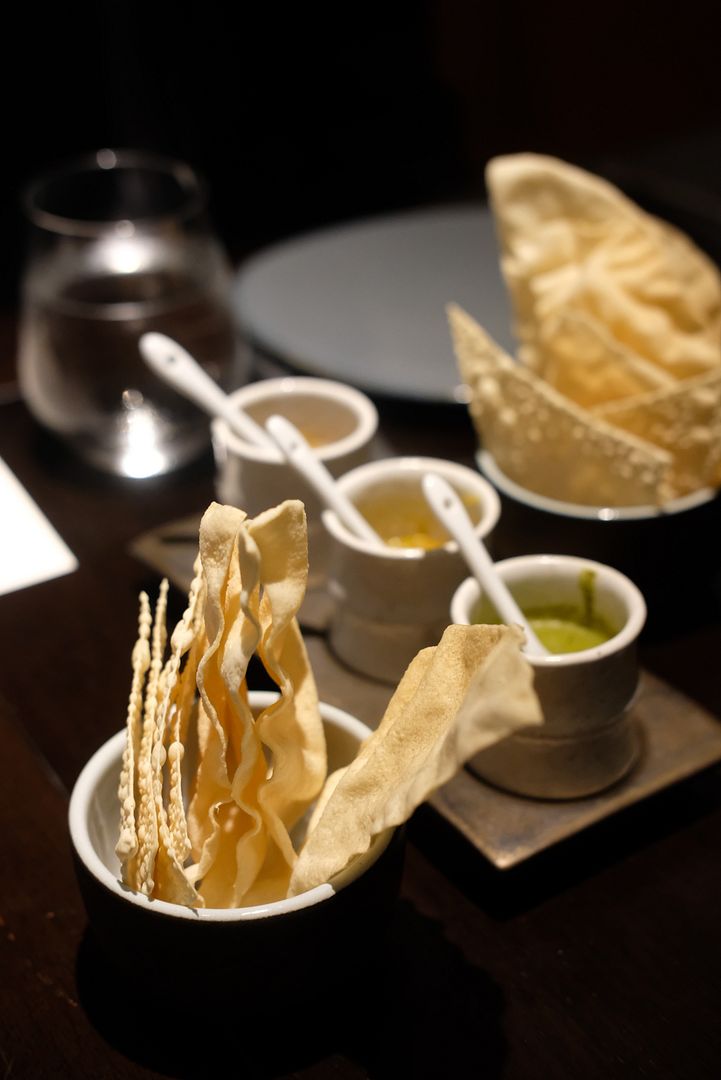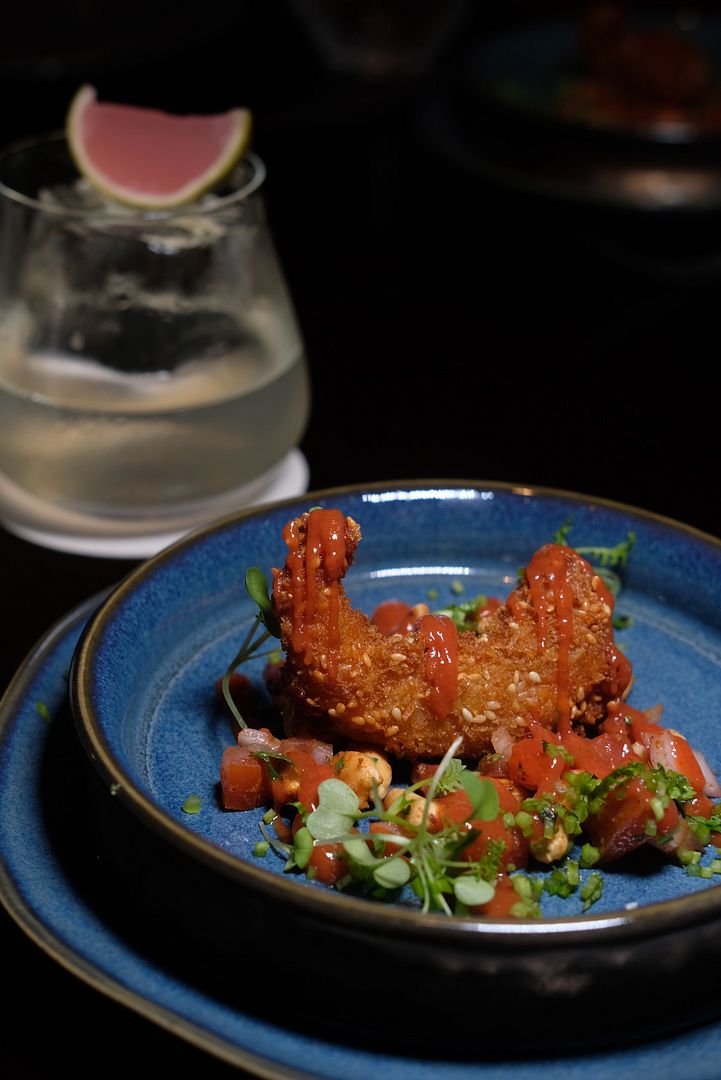 The first course sees a Crispy Fried Prawn with a sweet and spicy guava chutney and masala peanuts paired with "Buffalo Road" - a cocktail with Juniper spirit and pink guava. The cocktail was really good(my fave of the night) and I absolutely enjoyed the textural contrast and explosion of flavours in the dish.

The second course highlights an interesting ingredient - betel leaf. Expect the softest melt-in-your-mouth Lamb Kebab which has been minced 8 times over a span of 8-9 hours of prep time, on a delightfully crisp fried betel leaf, complemented by "Race Course Plantation" - a rum-based cocktail with sugar cane juice, coconut, and betel leaf. I've never been a fan of lamb and was a little hesitant to try the lamb kebab which I assumed would be too pungent for me but it was breathtakingly delicious! I was blown away by how well executed it was and I don't think I would ever find a lamb kebab this good!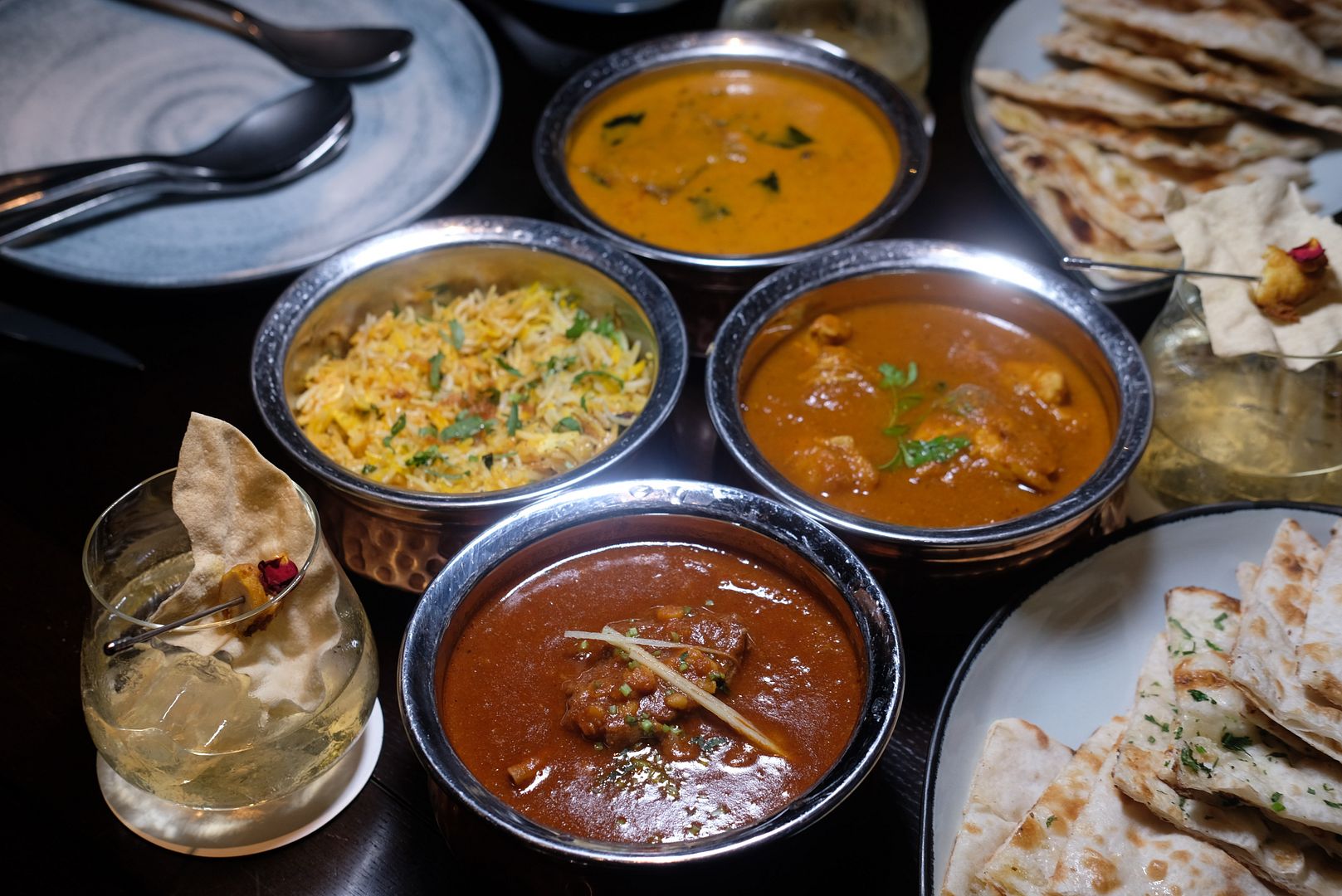 Third course : Achari Murgh Curry, Madras Fish Curry, Dalcha Chop Masala, Paneer Pulao (in signature tiffin box) with plain, garlic and cheese naan. I'm a little sad that the Achari Murgh and Madras Fish Curry will not be available after this collaboration ends because they are insanely yummy. I rarely eat Indian food but I would kill for these two curries and the fragrant naan any day! Will strongly urge you to give them a try before this menu runs its course (16 September). The accompanying cocktail "Mr Desker" (made with 2 Indian whiskies) was pretty strong when I first tried it but when I took sips of it in between bites of naan, rice, and curry, I realised that the cocktail actually tasted perfect. I was really surprised but I guess that's the beauty of food and alcohol pairing ! So much art and finesse!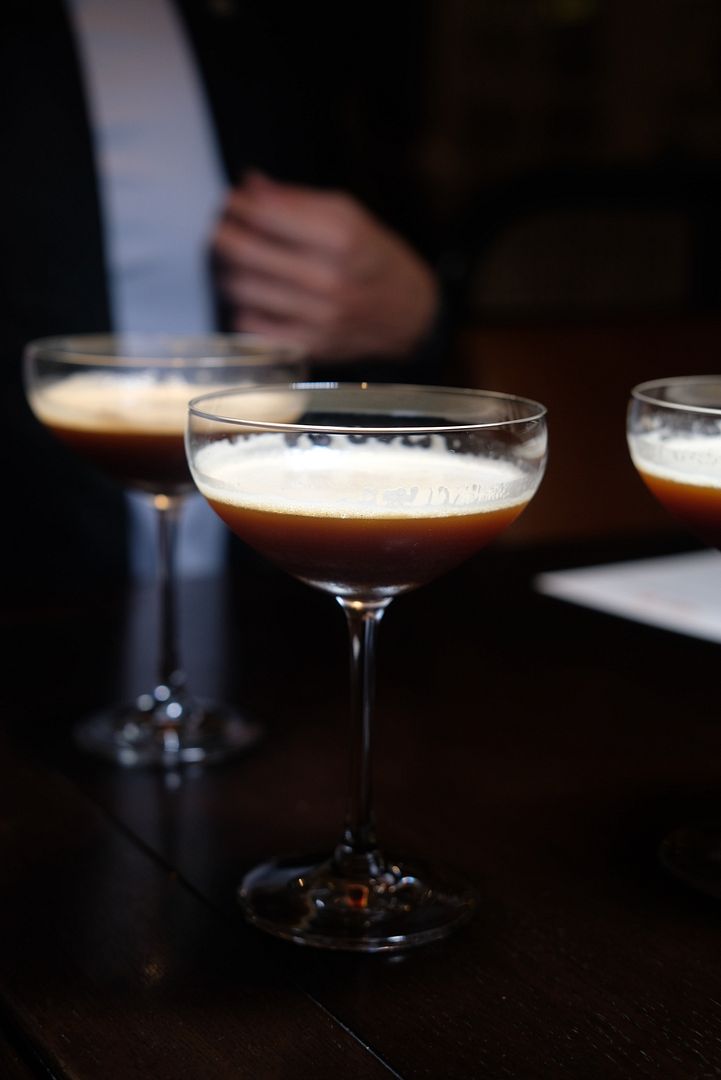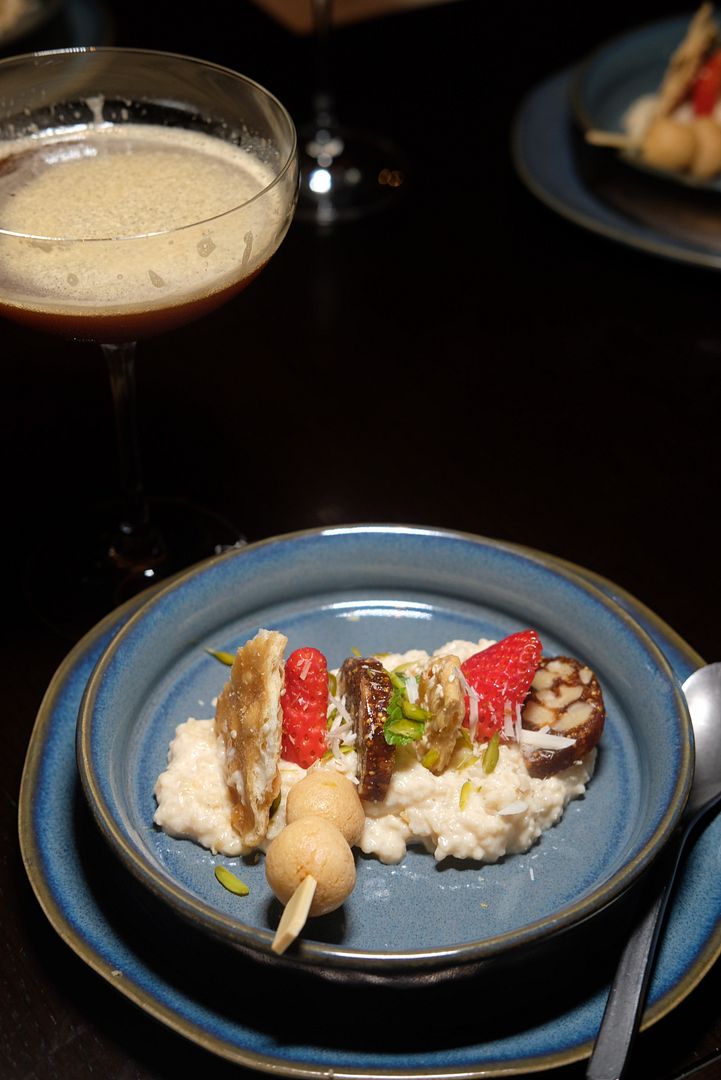 And finally, a unique dessert of rice and milk dumplings cooked with jaggery, paired with (Bru coffee rum, coconut kombucha, and caramelised onions).

I don't think you can get such an exclusive meal with 4 yummy cocktails at $118 anywhere else (once again, Raffles Hotel Singapore is offering unbeatable value) so please make a reservation ASAP because there's only one week left to go (till 16 September 2021).

Raffles Hotel Singapore

1 Beach Rd, Singapore 189673
Daily : 12pm - 2pm, 630pm - 9pm