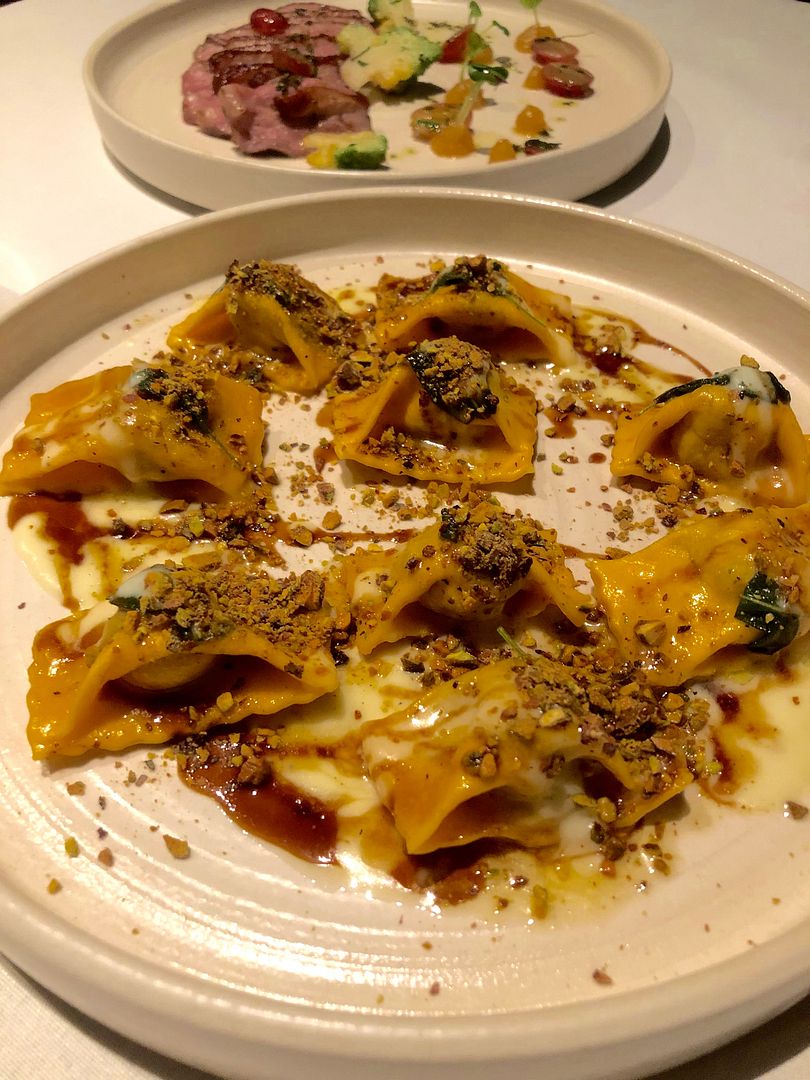 I've heard alot about Guccio and have been meaning to try their very value-for-money weekday set lunch but haven't gotten a chance to. So I decided to pick this place as one of the venues for my birthday dinners!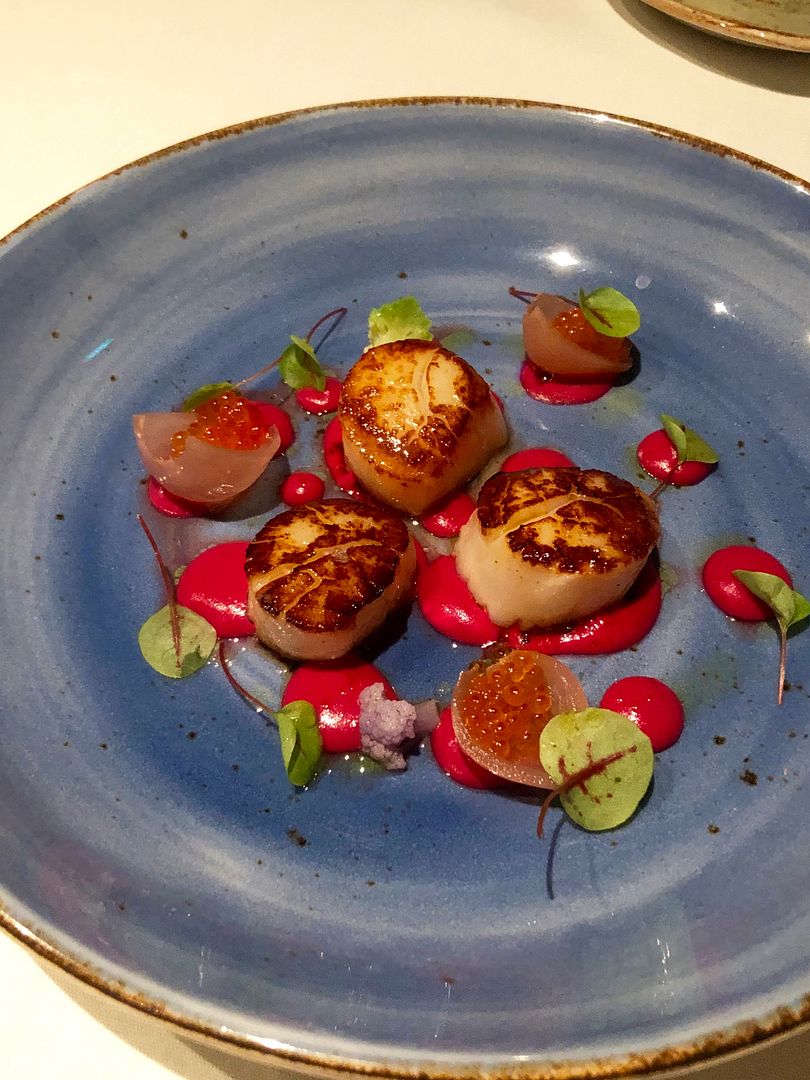 Pan seared scallops is not a dish I'll usually order for a starter, especially at an Italian restaurant. My dining partner was craving for it so we got the Capesante
($34). Honestly, the portion was quite sad for the price tag, especially considering the size of the
Hokkaido
scallops. I would very much rather have gotten the Hokkaido Scallop Tartare with Caviar ($38) or the Prosciutto($28). The dish looked pretty with the
beetroot
pur
ée
, raspberry pearl onions
,
and trout roe
but it really tasted like any run-of-the-mill scallop dish.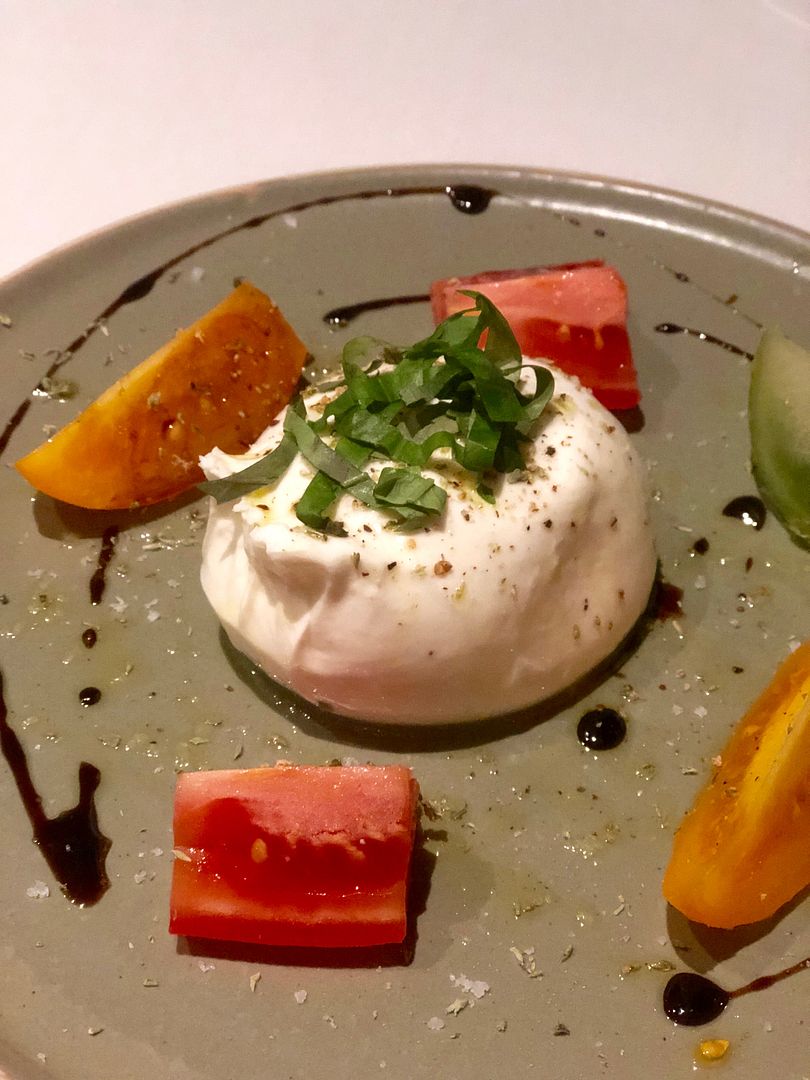 I've recently taken a deep liking to burrata and I've been trying quite a number of them at numerous Italian restaurants. Needless to say, I had really high hopes when this arrived. The Burratina(
$24) is
i
mported
from Andria,
and comes with 'San Marzano' tomatoes
and
Sicilian oregano. While the cheese was creamy, it did not leave an impression. It was actually quite bland. I thought this dish could use a serving of bread and more balsamic glaze.
I had a hard time picking between the
Linguine

with Australian crab

, 'aglio e olio' style

and the

Ravioli($34). I eventually went with the Ravioli
s
tuffed
with
braised veal, which is completed with 'Taleggio' cheese
fondue, toasted pistachios from 'Bronte'
, and veal jus
because that's the first dish that caught my eye ever since I started looking at Guccio's menu months ago. We waited for our main courses for a really long time but I was truly ecstatic when I caught a whiff of the dish as the polite server was bringing it to us. Overall, I loved the flavour combination. The light richness of the cheese fondue and nuttiness of pistachios went hand in hand with the tasty braised veal. The pasta was perfectly al dente. My only gripe was that the veal was a tad dry. But I still enjoyed the dish.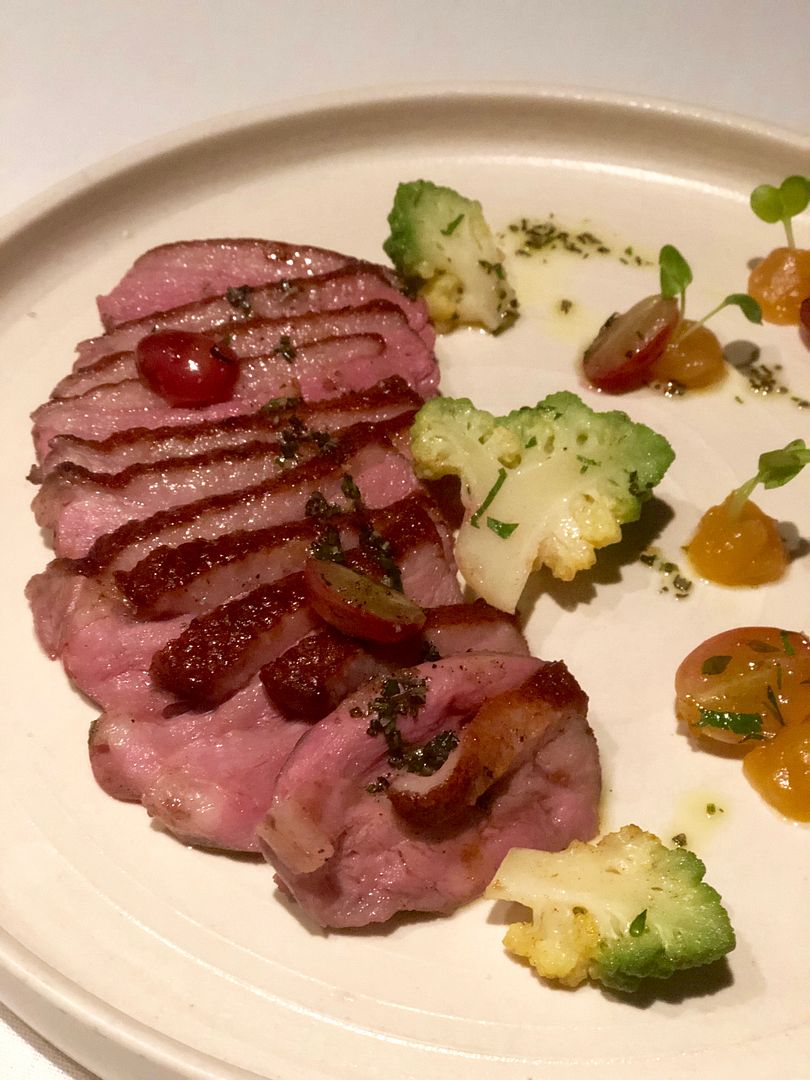 Another unusual order from my dining partner — Anatra($38). Here we have
s
ous
-
vide wild
Irish
duck breast laced with hints of orange and vanilla, and complemented with
rosemary red grape
and seasonal
'romanesco'
. This is quite possibly the first time I'm having duck at an Italian restaurant. I'm not a fan of orange and vanilla, to be honest. So the first bite was a little off-putting for me because the taste of orange was actually very pronounced. But I found the duck well-executed and its distinct richness was not overshadowed. I found myself liking the dish more as I worked through it!
I'm not sure if I tried the signature or right dishes, but I will come back for the weekday set lunch someday!
20 Gemmill Lane, Singapore 069256
Tuesday - Sunday : 1130am - 230pm, 530pm - 11pm