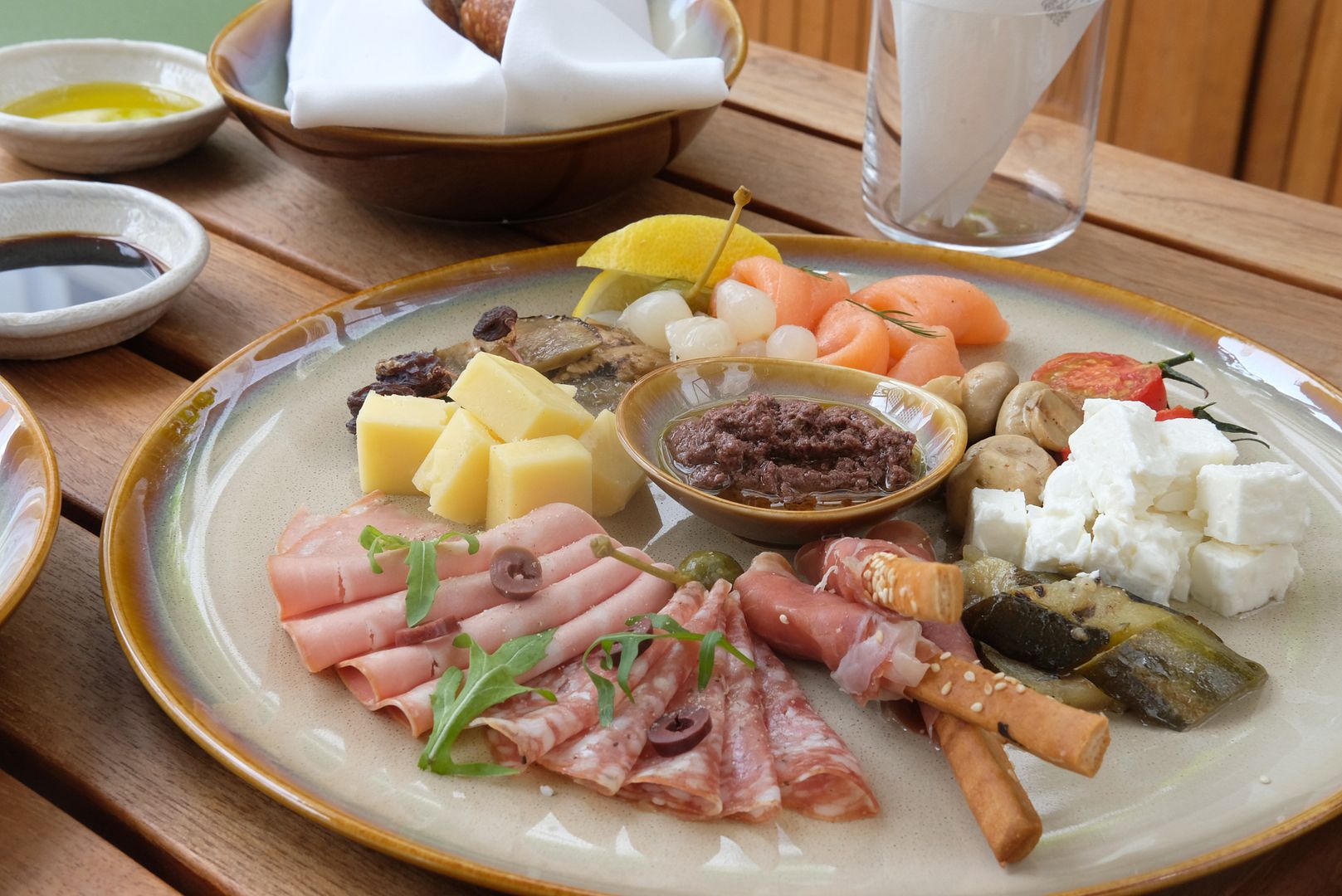 The iconic Raffles Hotel Singapore is home to a diverse range of F&B establishments, but loyal fans of The Grand Dame will always be back at Raffles Courtyard, Tiffin Room, Long Bar and The Grand Lobby. Sitting in the middle of the luxurious property is Raffles Courtyard, a tranquil alfresco bar that promises good food, good drinks, and a good time. Open from 3pm, Raffles Courtyard welcomes streams of patrons who pop by for a tipple or two during happy hour which runs daily from 5pm to 8pm. I've actually always wondered why the space isn't open for weekend brunch because it would definitely be so very popular. Alas, Raffles Hotel has decided to show off the beautiful place in its daytime splendor.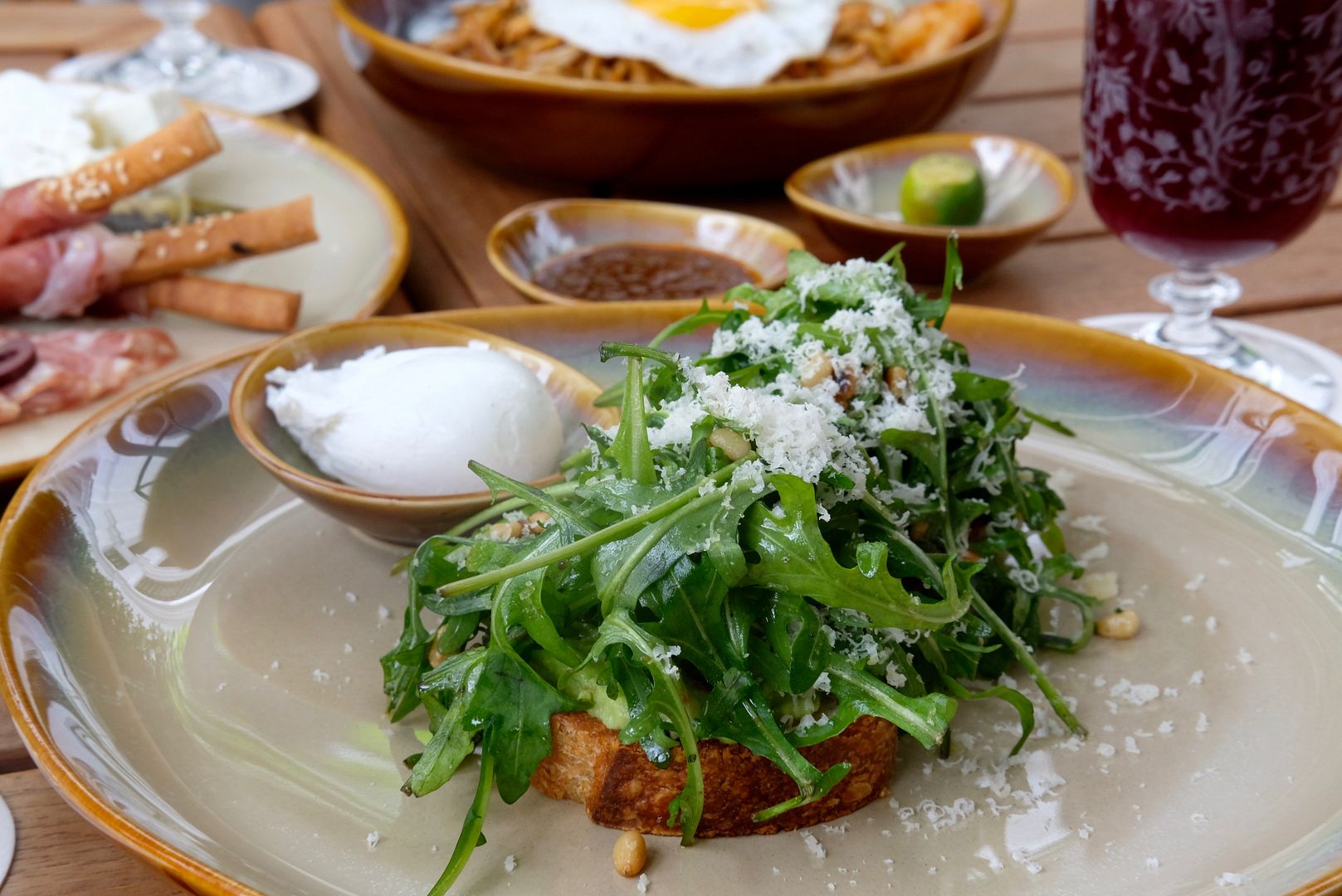 Now open for weekend brunch from 930am to 3pm, Raffles Courtyard is pampering guests with fresh bakes, pancakes, Asian delights, hearty brunch fare, and refreshing concoctions. There aren't many places, if any at all, quite like Raffles Courtyard. Don't be surprised if you find yourself forgetting that you're in the heart of the city because that's what Raffles Courtyard does. Its idyllic setting transports you away from the hustle and bustle of city life, and makes you feel like you're on a vacation.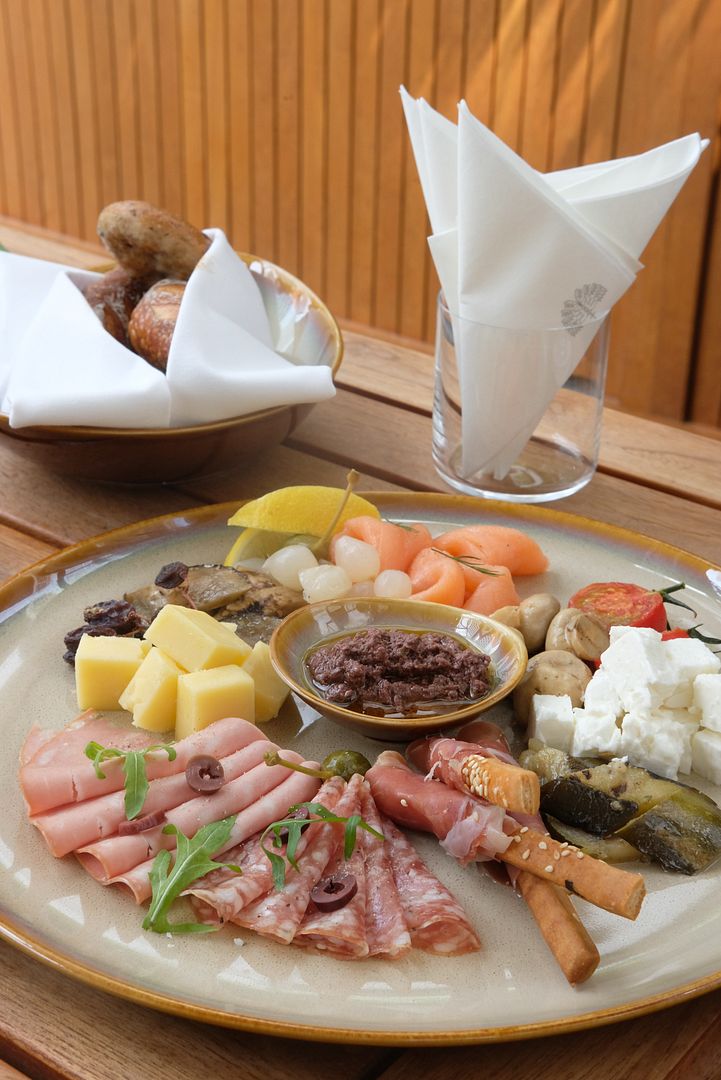 The
Antipasti($58)
is a must, especially if you're dining in a party of 3-4. It's never too early for some cold cuts and great wines!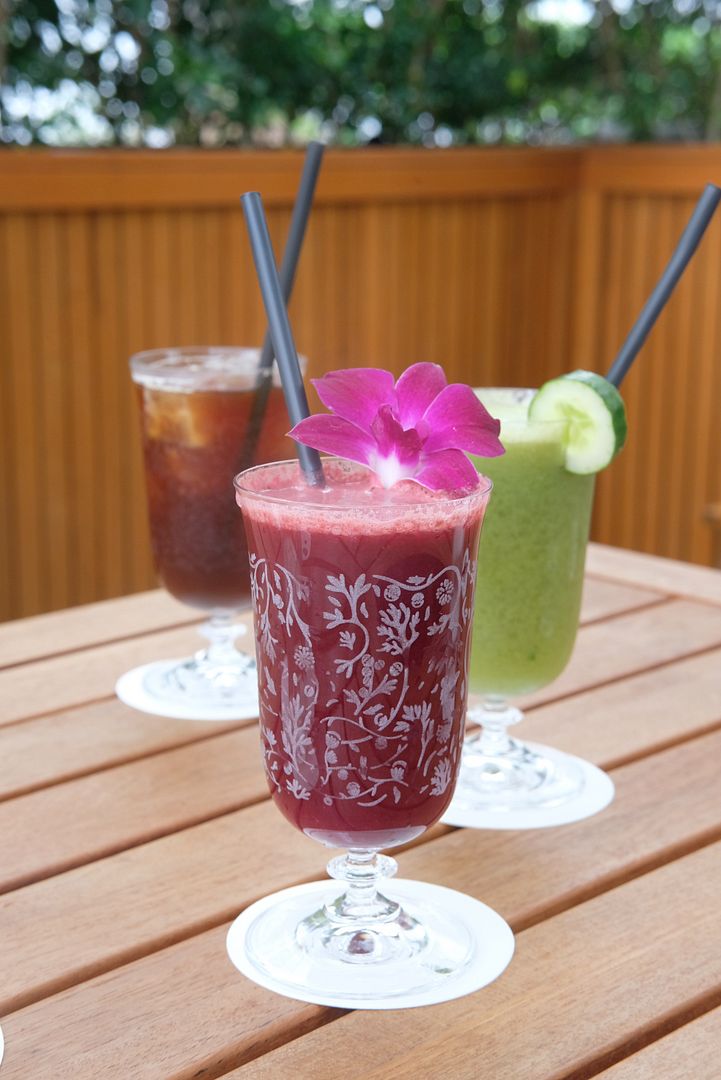 I'll recommend
The Courtyard Brunch ($28)
which consists of a
main course
of your choice, a
cold beverage
and a
hot beverage
. It's seriously a fantastic deal, don't you think! There's a selection of tartines, grain bowls, and Asian delights available. You can even build your own plate with eggs any style, and breakfast favourites such as chicken sausage and smoked salmon. Pick from healthy cold-pressed juices, bespoke smoothies, Raffles blend of tea and coffee, local teh tarik and kopi and more for your beverages.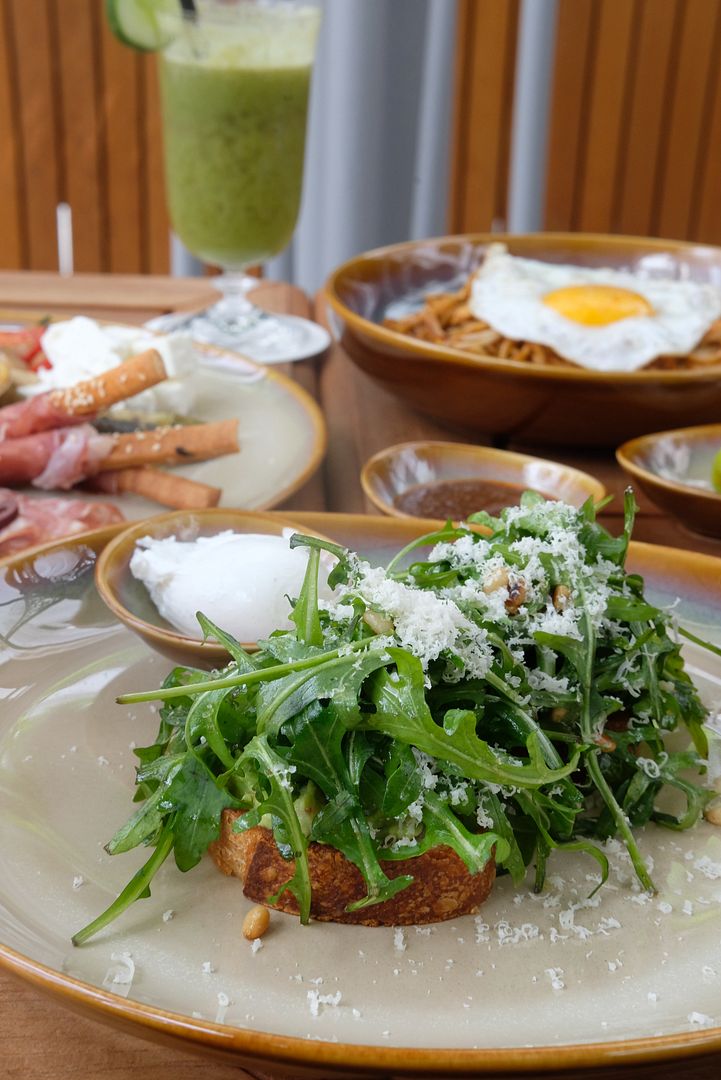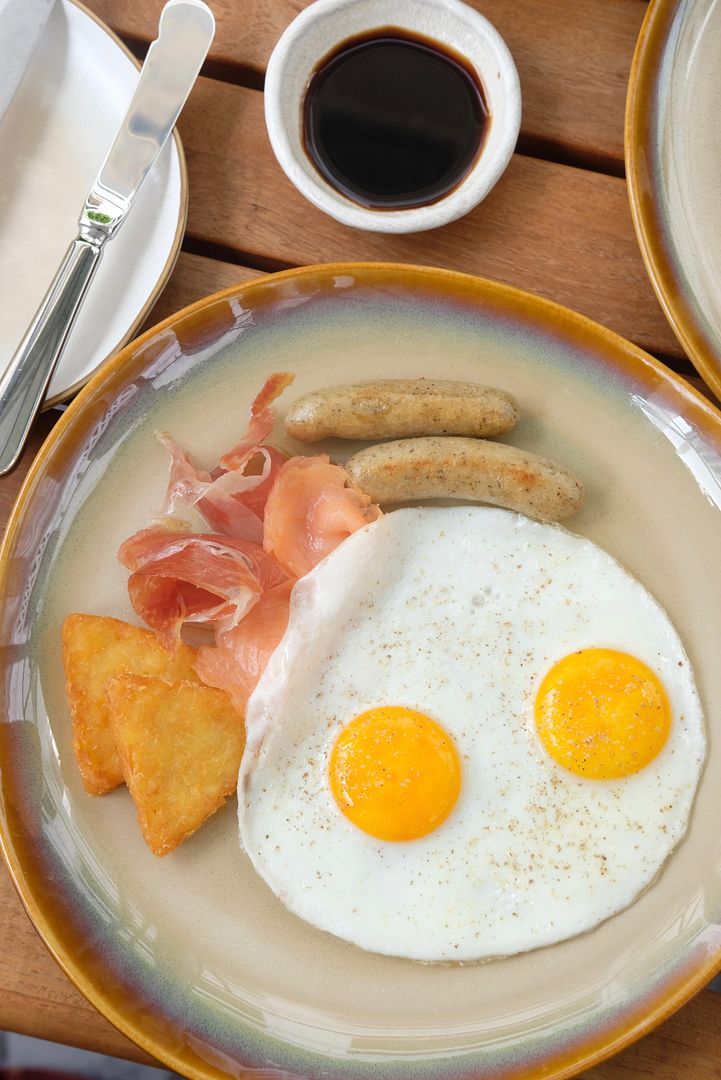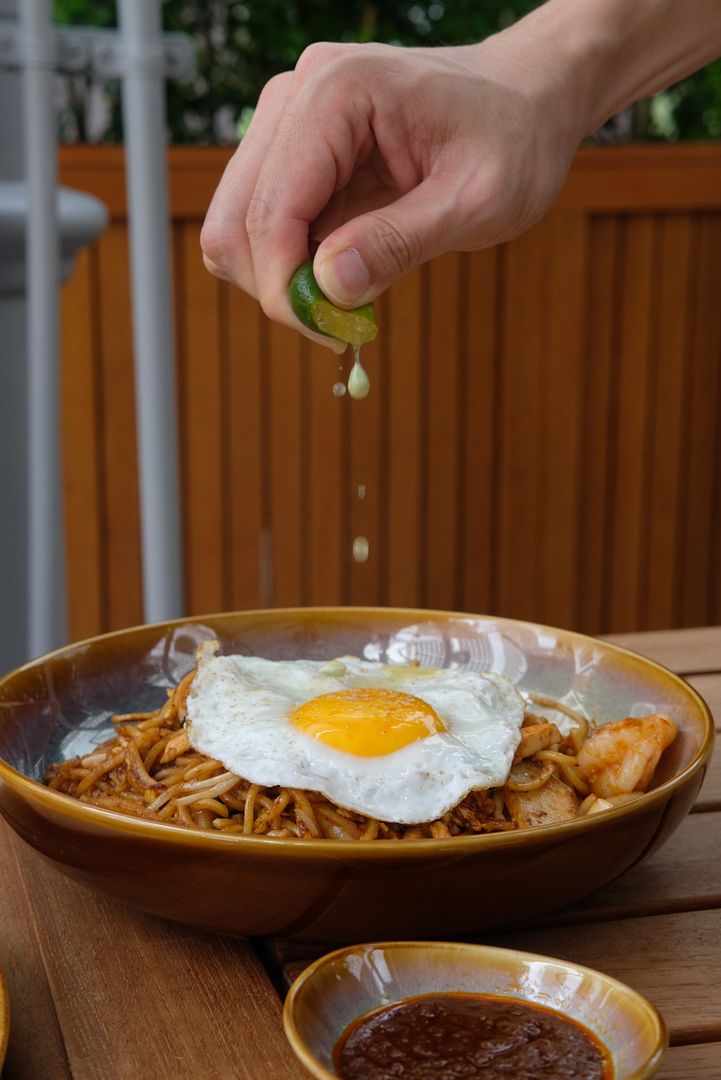 Mee Goreng will never be my go-to when it comes to brunch, or any meal actually, but I had a bite of my friend's mee goreng and I really regretted not getting it! Apparently, quite alot of people come by just for this noodle dish and there are even some who swear by it! Well, I'm not surprised at all!
It's safe to say that I'll definitely be back, and I'm getting the mee goreng the next time!
328 North Bridge Road,
1st Floor Raffles Arcade
Raffles Hotel Singapore
Singapore 188719
Monday - Friday : 3pm - 10pm
Saturday - Sunday : 930am - 10pm