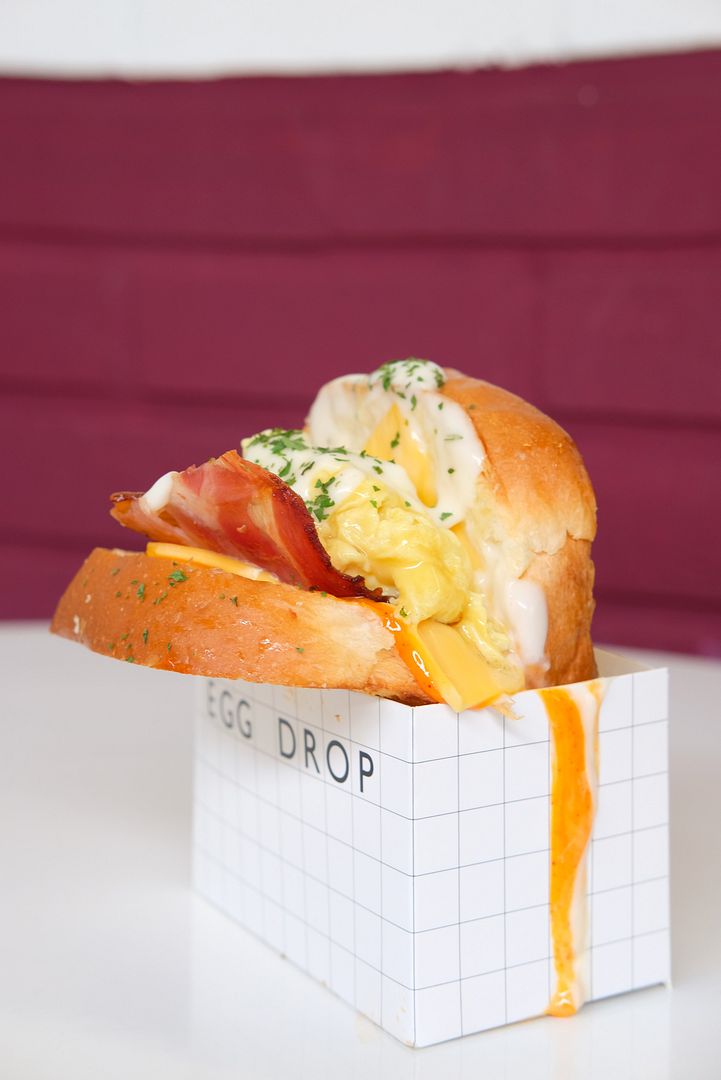 Korea is especially well known for theme cafes and pet cafes. Cafe-hoppers are always in for a treat, as new cafes are always popping up, and options never run out. Over the years, Hongdae and Samcheong-dong have gotten exceedingly popular, especially with tourists, and new cafe enclaves have popped up in Yeonnam-dong and Yongsan to cater to the adventurous locals. Here are 39 of the best cafes that you should definitely visit when you're in Seoul. Most of these cafes are frequented by the locals, and are not infested with tourists, yet!
Hongdae/Yeonnam Dong
1) Sarr
(사르르)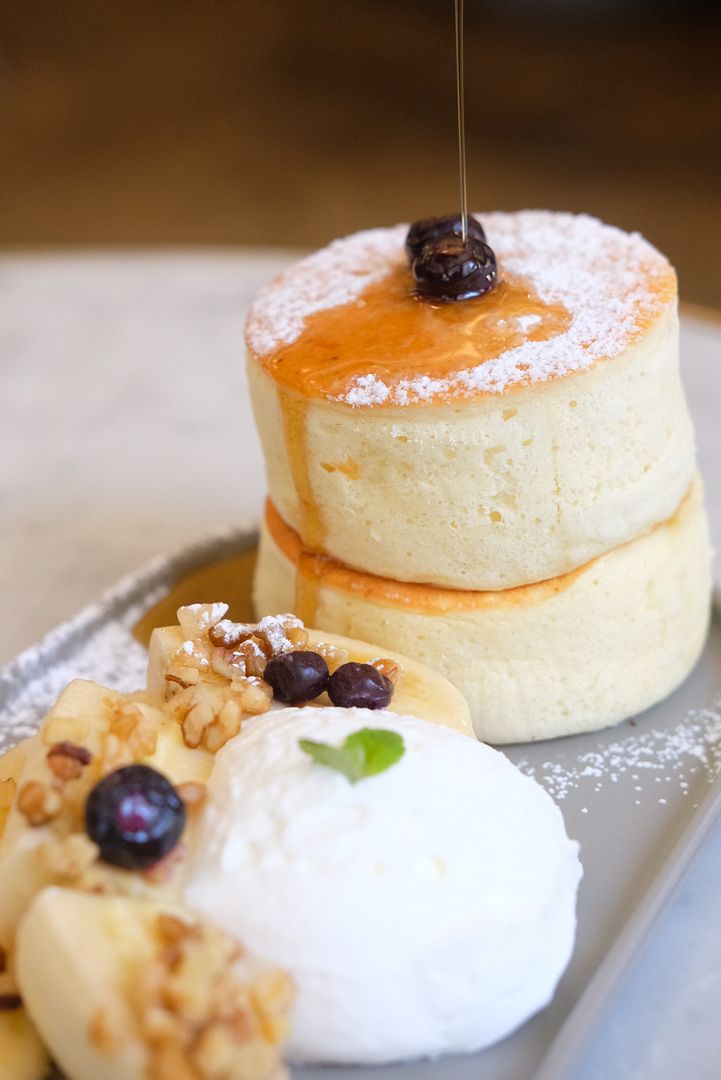 A fan of fluffy pancakes? Sarr might just be the brunch spot that you're looking for. Go for the original Sarr Pancake(12,000 KRW) or Banana Pancake(13,000 KRW)!
260-25 Yeonnam-dong, Mapo-gu, Seoul, South Korea
Daily : 12pm - 10pm
2) Grain

(
그레인)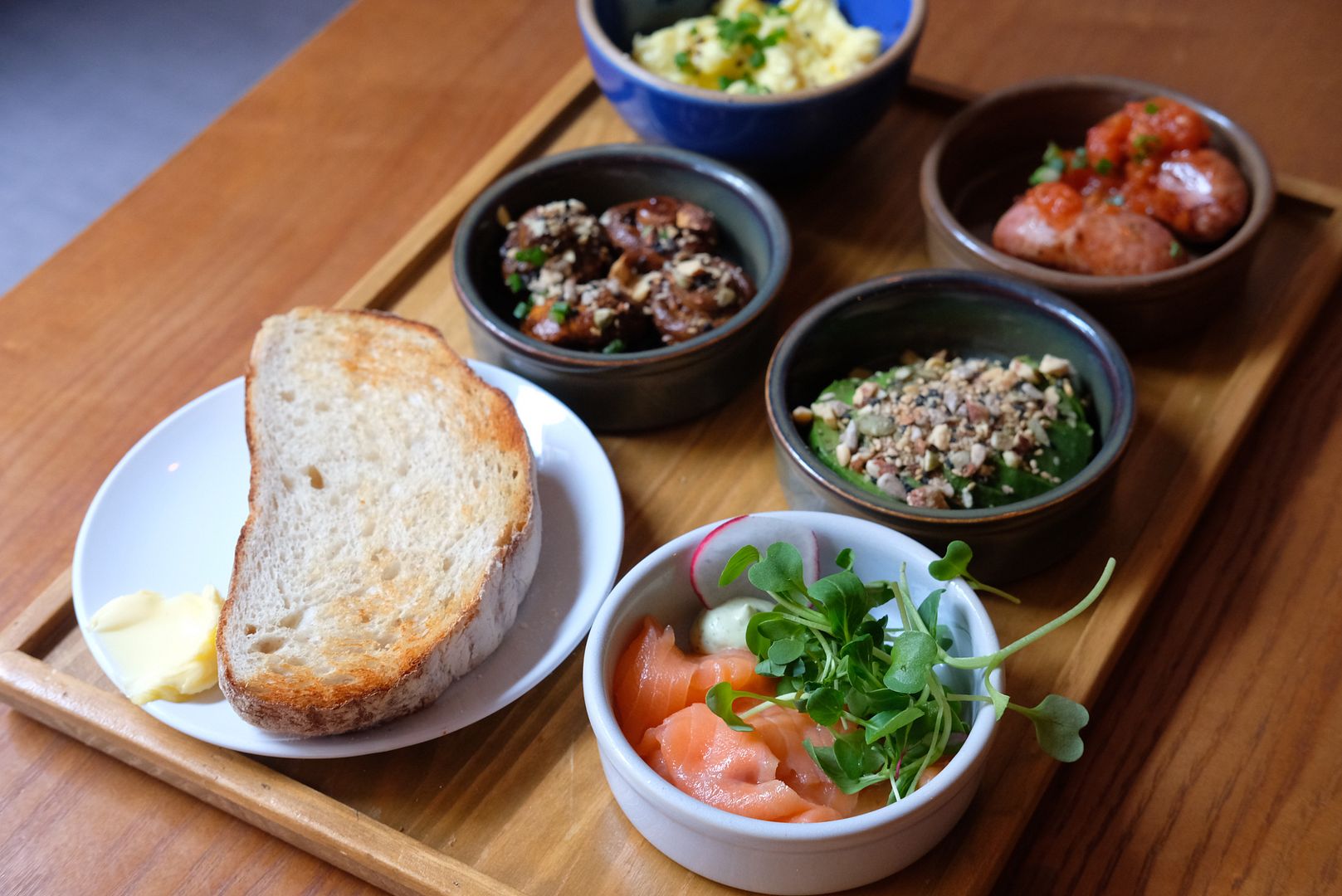 At Grain, you can build your own Danish-style brunch(up to 15,500 KRW) from a neat selection of brunch items that comprises breakfast favourites such as yogurt and bacon.
385-6 Yeonnam-dong, Mapo-gu, Seoul, South Korea
3) Cafe Highwaist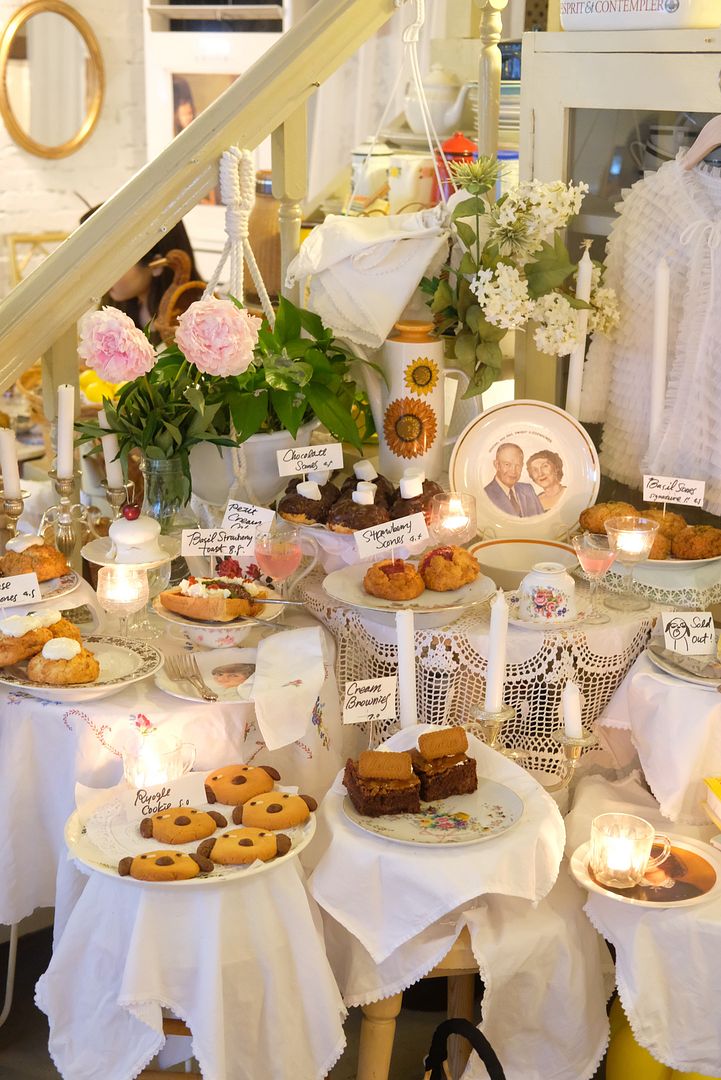 Pretty space, pretty bakes. What more can you ask for? They have quite a range of scones, so I think that might be their signature bake. I had the Earl Grey Scone, which came with earl grey cream, and a cup of Earl Grey Latte for 11,700 KRW. Note that every patron must order a beverage.
223-80 Yeonnam-dong, Mapo-gu, Seoul, South Korea
Monday - Saturday : 1130am - 9pm
4) Ver's Garden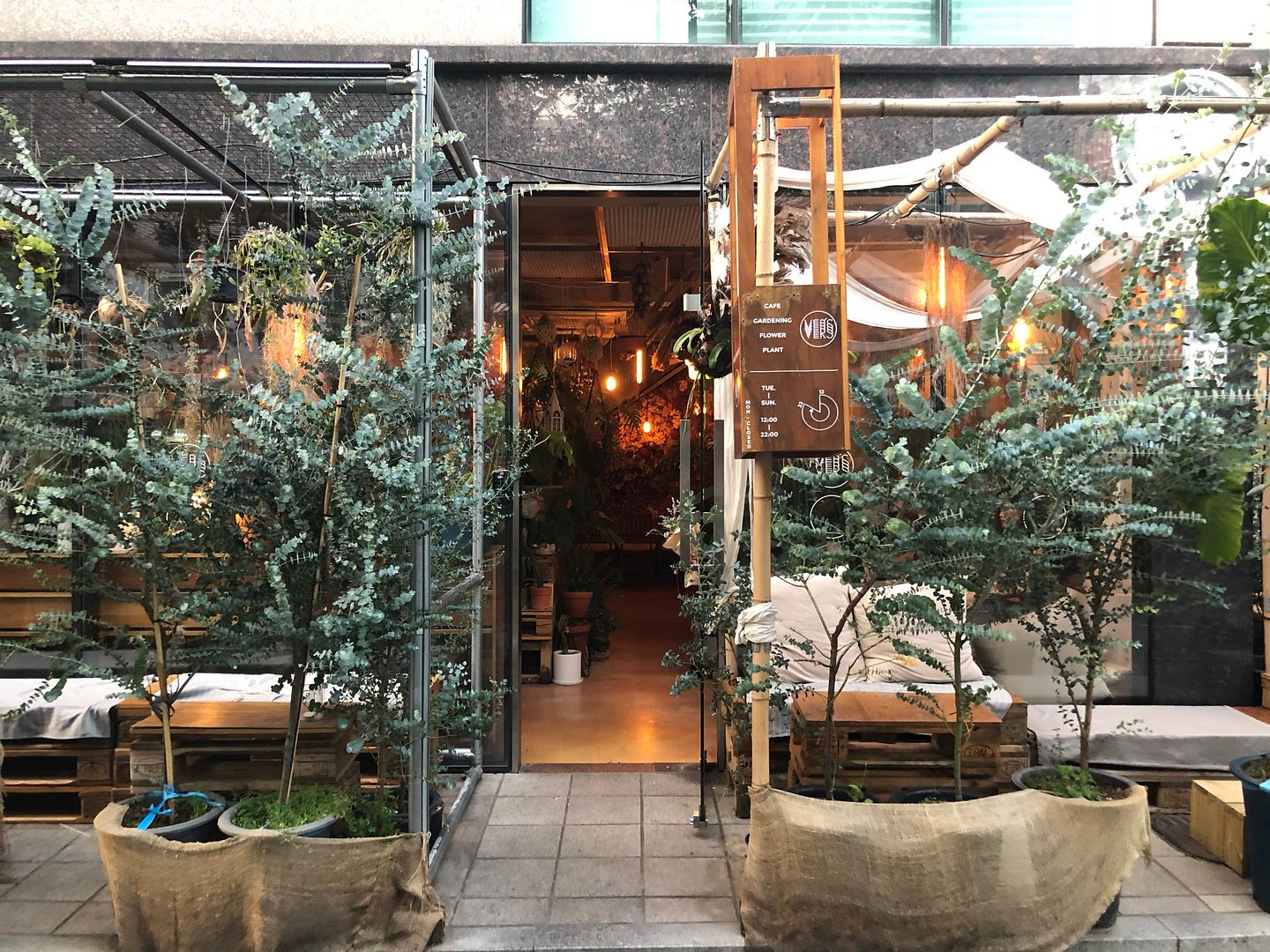 Filled with real plants, Vers Garden rocks a rustic interior and concocts unique floral drinks. Grab a refreshing Hibiscus Lemonade(8,000 KRW) and while the afternoon away. Don't forget to get a beautiful bouquet for your girlfriend or mum, while you're here!
10 Donggyo-ro 41-gil, Yeonnam-dong
5) Clarte Coffee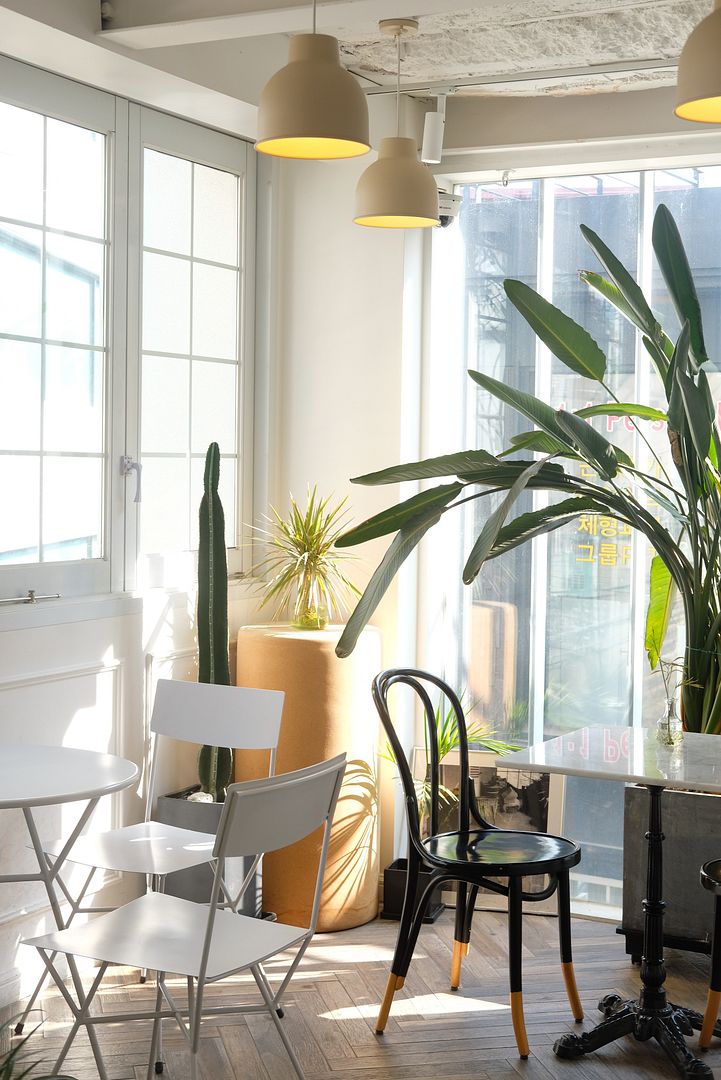 With natural light streaming in, and a few green plants dotting the room, Clarte Coffee is a carefully dressed up space that made me silently mumble "#homegoals". Armed with a Synesso, the cafe does a pretty solid iced latte(5300 KRW), and seems to be quite the perfect space for those looking for a quiet cafe to do work.
383-103 Yeonnam-dong, Mapo-gu, Seoul, South Korea
Daily : 12pm - 11pm
6) Coffee Nap Roasters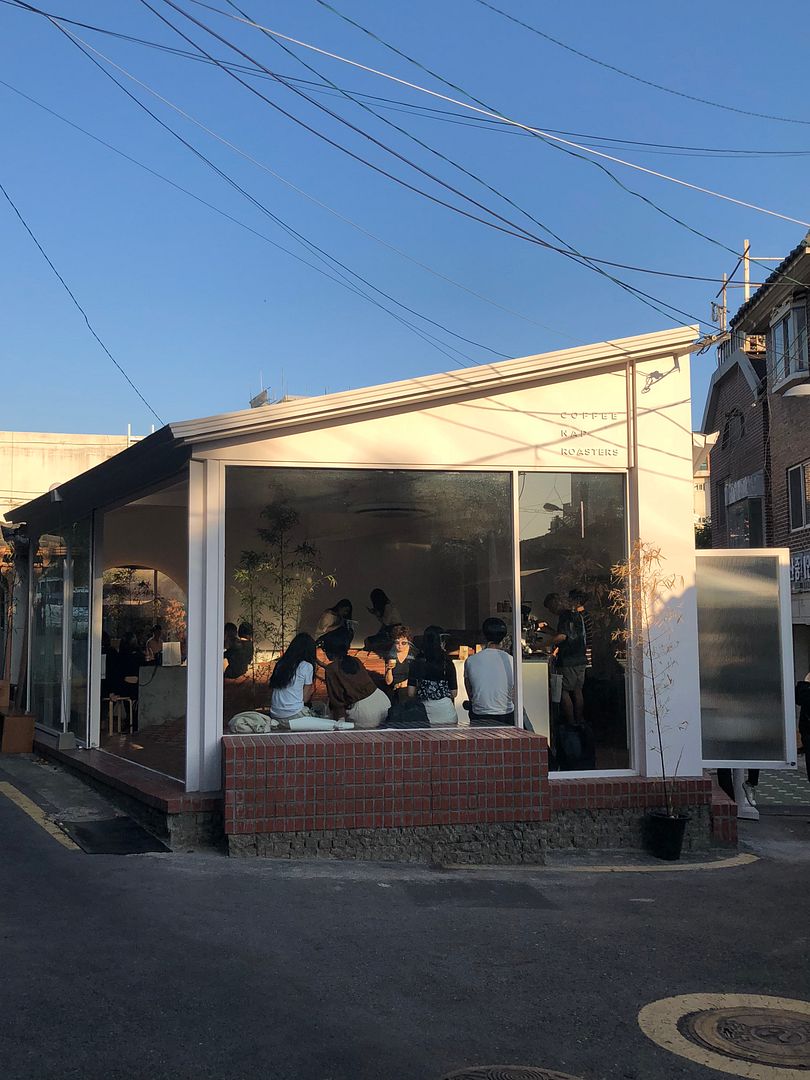 One of the hottest coffee spots in town, the second outpost of Coffee Nap attracts throngs of young Seoulites who are looking for a lovely space to capture selfies. Run by a young team, the cafe, which has a very unique interior, sends out a decent cup of iced latte(5,500KRW)
7)
Yeonnam Bangagan

(연남방앗간)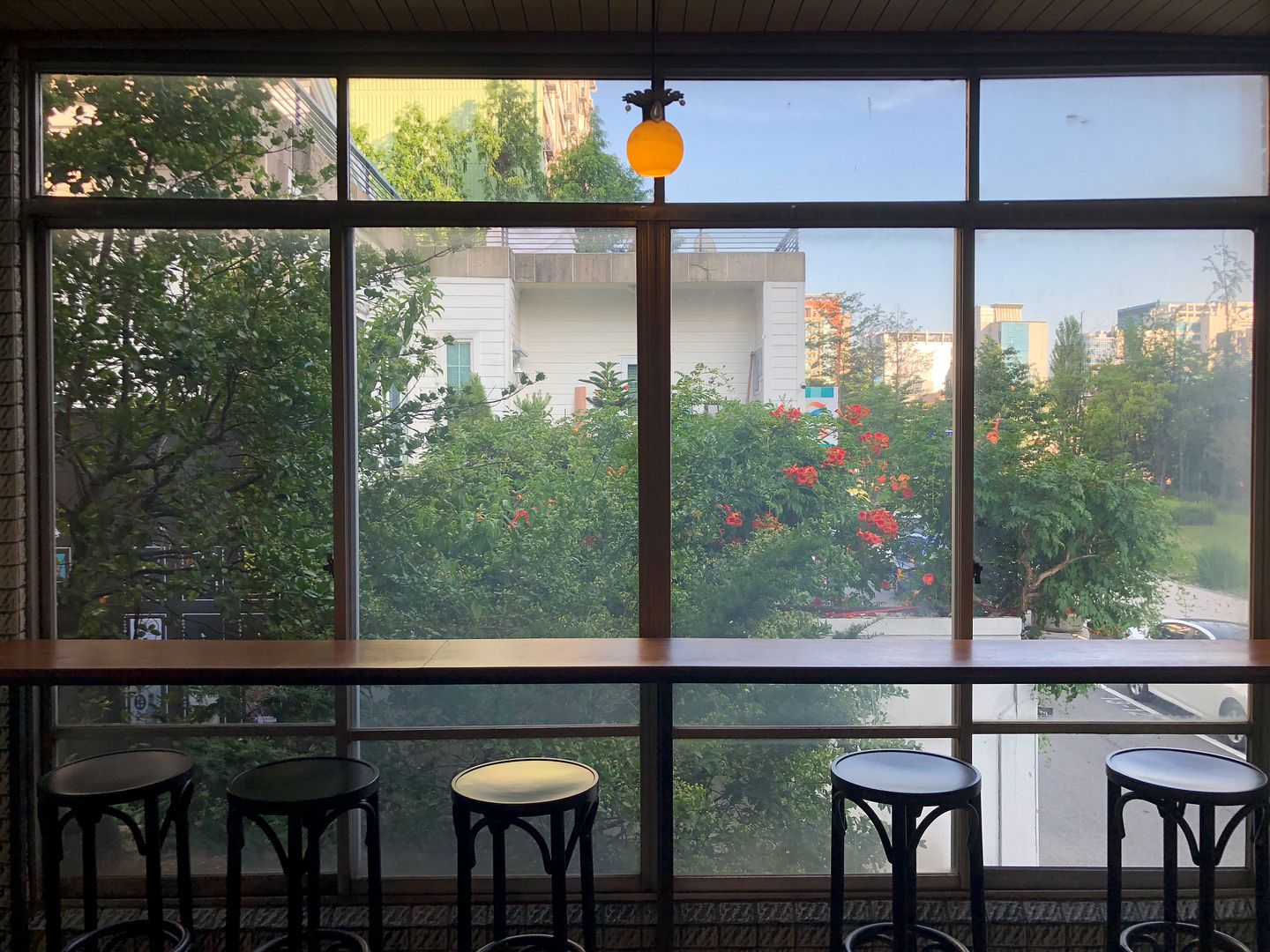 Complete with an outdoor terrace, and a balcony, the charming two-level cafe is filled with wooden furniture and decorations that you might recall seeing some thirty years ago. There are also "private rooms" where small groups can gather, or for those who prefer a cozier little corner.
257-22, Yeonnam-dong, Mapo-gu, Seoul
8) Cafe Millee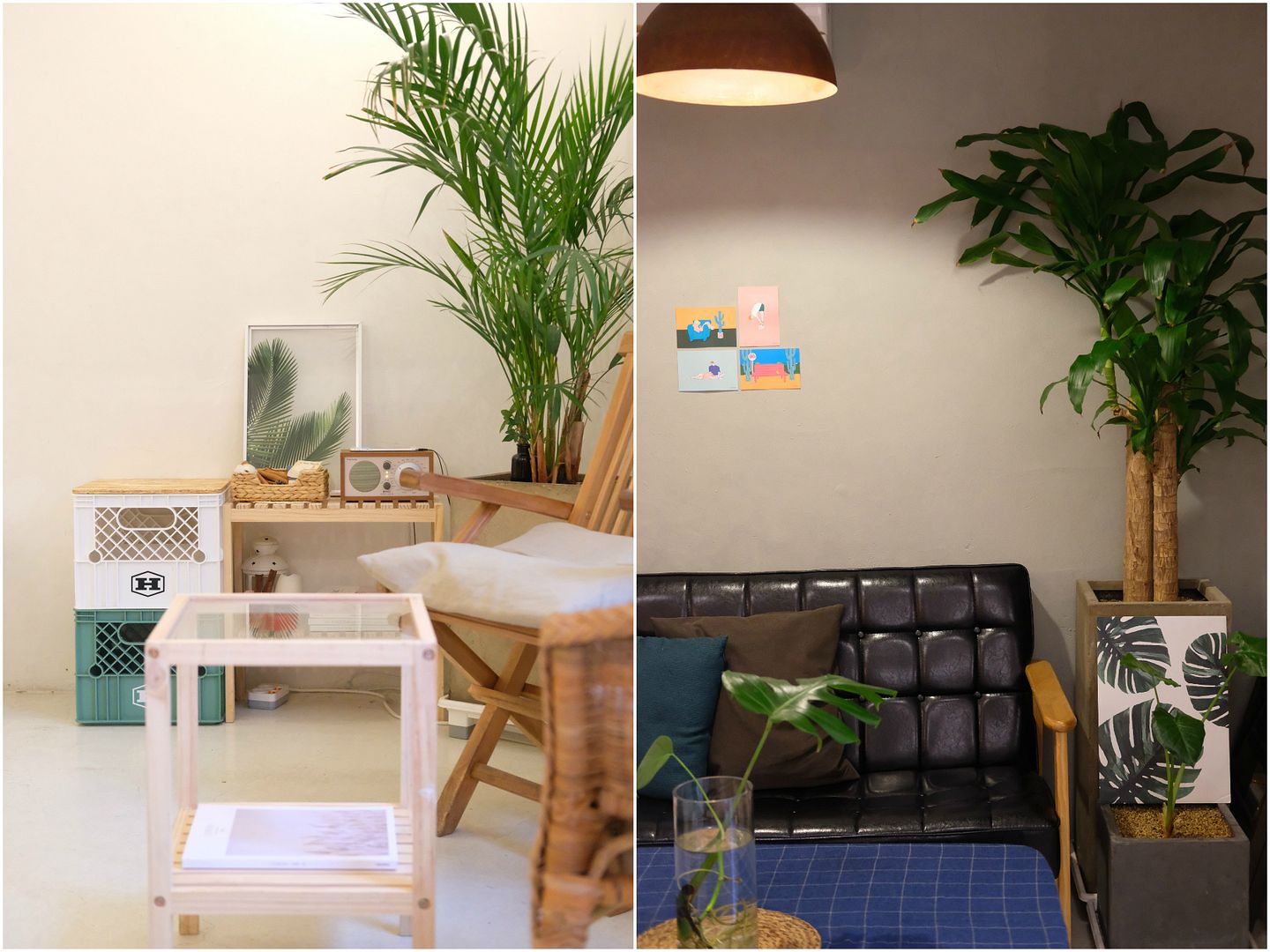 Tucked away in a quiet corner, Cafe Millee is where you should be if you're seeking a peaceful afternoon alone. Grab a coffee, or their Unbaked Cheesecake(5,500 KRW), and kick back with a book in hand.
327-30, Seogyo-dong, Mapo-gu, Seoul
Tuesday - Sunday : 11am - 11pm
9) Clink Cafe & Diner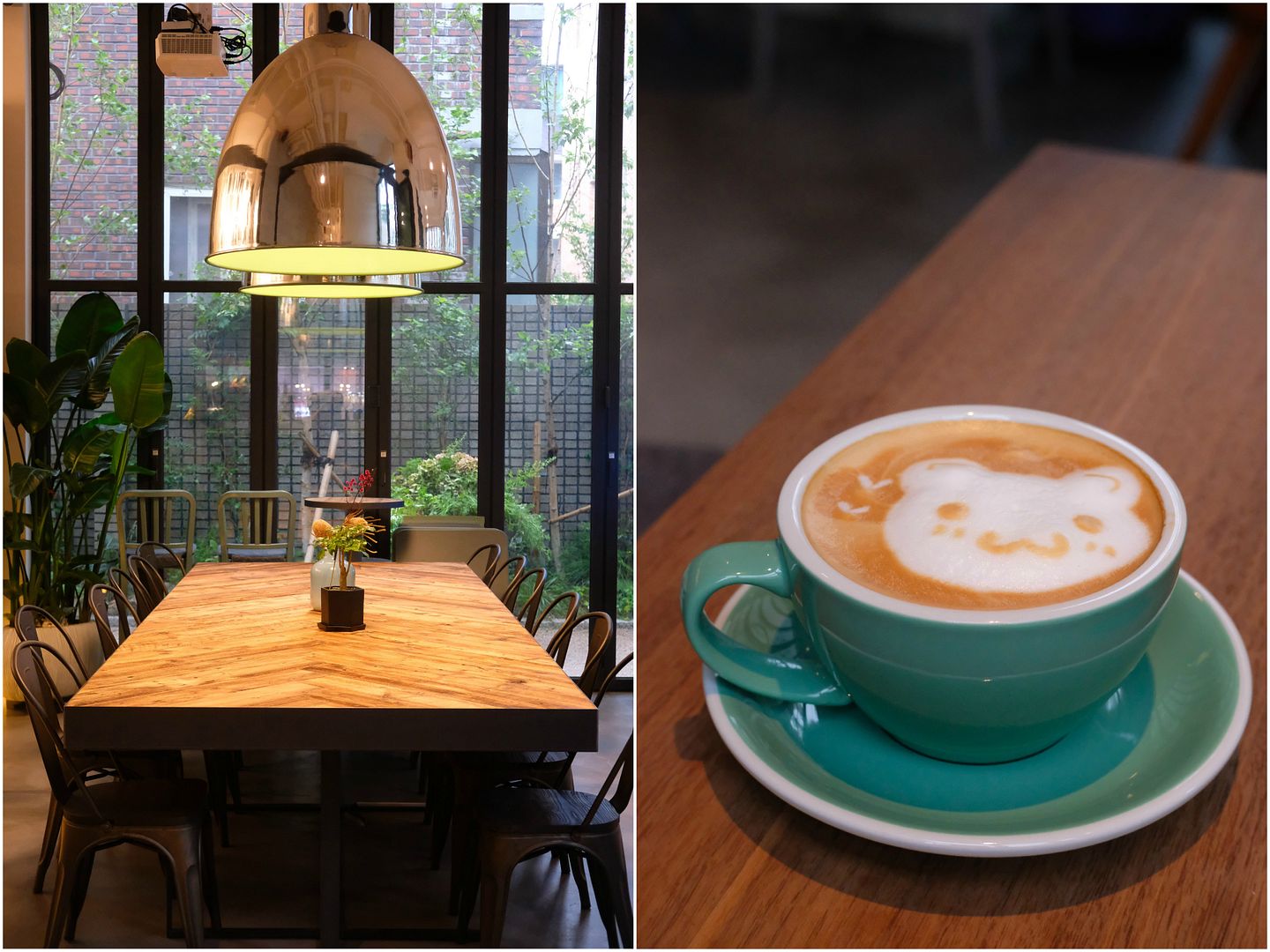 Clink is a spacious cafe that is tastefully designed. Come by with your favourite pals for a healthy meal, or spend an afternoon alone with a magazine and a good cup of joe. Either way, you'll be well taken care of.
335-6 Seogyo-dong,
Mapo-gu, Seoul, South Korea
10) Meerkat Cafe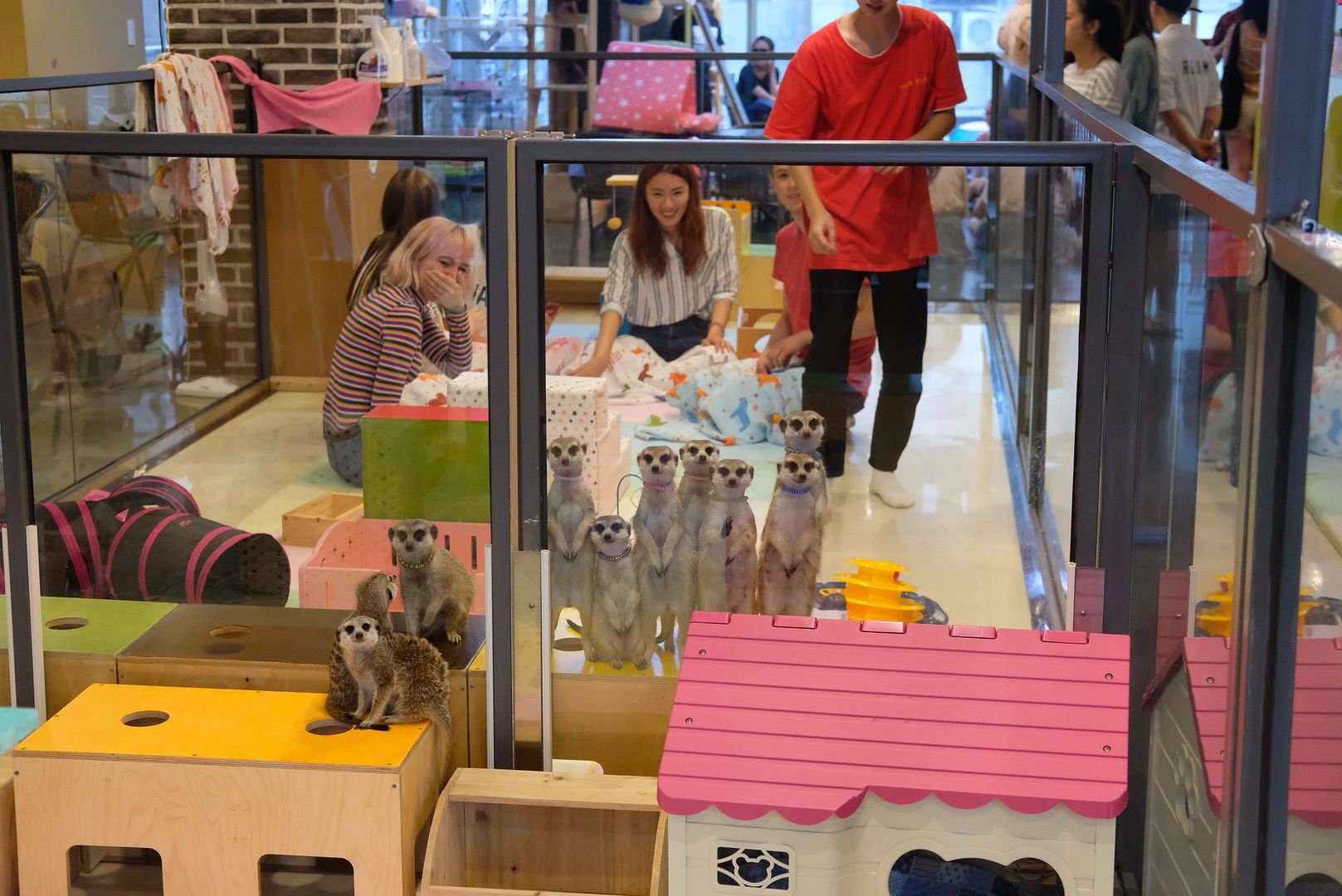 Meerkat Friends might be most renowned for the party of adorable little meerkats, but the cafe also has other animals such as raccoons, cats, kangaroos etc. You can feed the cute kangaroos, have a raccoon climb on your back, and even have curious meerkats snuggle in your lap! If there's a line for the meerkats, each patron gets to spend about 10 minutes with them cute lil things. Tip : sit next to the handler in the meerkat enclosure, and he will most likely place a few sleeping meerkats on your lap! Admission fee : 10,000 KRW
364-3 Seogyo-dong, Mapo-gu, Seoul, South Korea
11) Puffy Paw Dog Cafe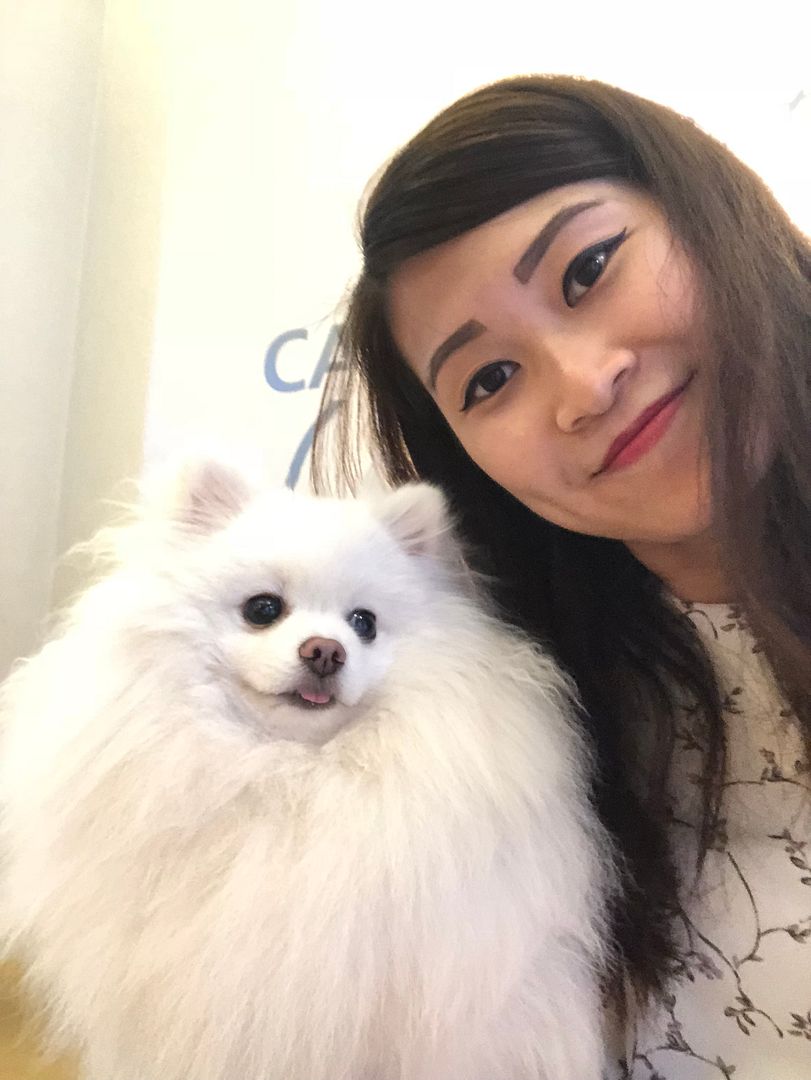 Another dog cafe in Hongdae! This insanely cute and fluffy pomeranian looked like a snowball! There was also a corgi, English sheepdog, husky, goldie, poodle, and dachshund. They don't have many dogs but it's still worth a visit if you're looking for a doggy playmate for a little while!
268 Donggyo-ro, Yeonnam-dong, Mapo-gu, Seoul
12) Blanc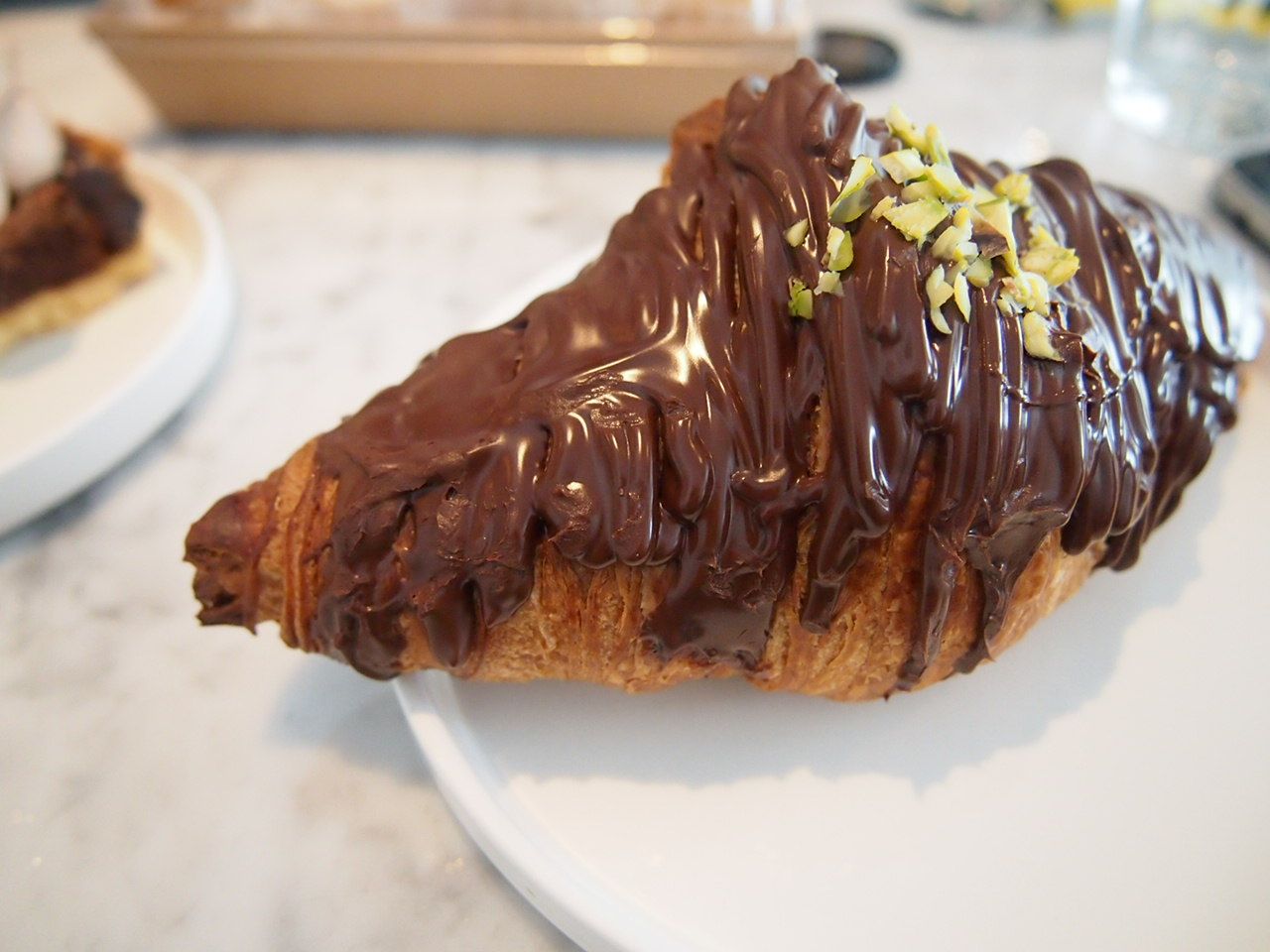 Having been around for a few years, Blanc's bakes have withstood the test of time. It's not easy surviving in Seoul, where cafes come and go fairly quickly. Head to Blanc and have your pick of croissants, macarons and other French viennoiserie. This minimalistic cafe coated in white might just impress you!
Read our full review HERE!
173-14 Donggyo-dong, Mapo-gu, Seoul, South Korea
13) Sunnyne Dog Cafe
(
써니네 애견카페 )
At this dog cafe cum daycare, you'll be kept entertained by the friendly dogs! When it's time to go, look out for the smart golden retriever who will get the bill from you!
I've been here 5 times in total and I'm still loving the place!
Read our full review
HERE!
169-29 Donggyo-dong, Mapo-gu, Seoul, South Korea
14) Peony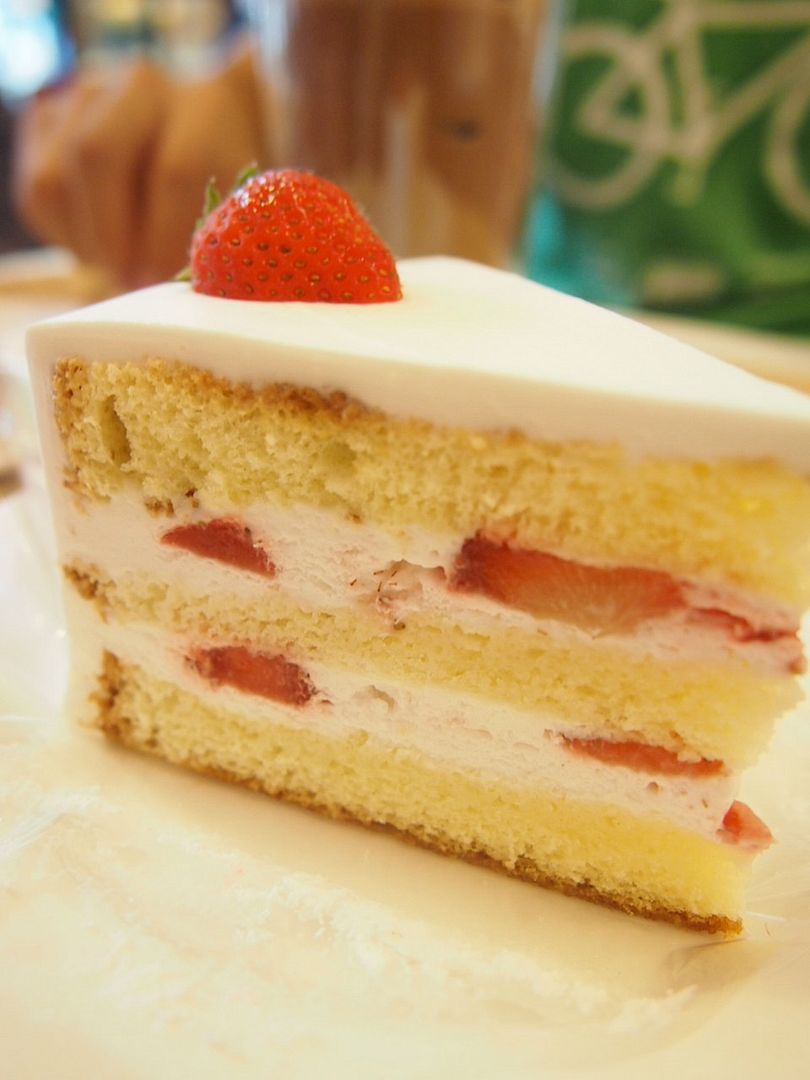 Peony is a little cake shop in Hongdae that has been around for many years. The store brings you unpretentious and yummy cakes, and are
most known for their Strawberry Shortcake.
Read our full review
HERE
408-8 Seogyo-dong, Mapo-gu, Seoul, South Korea
15) Wisteria
(위스테리아)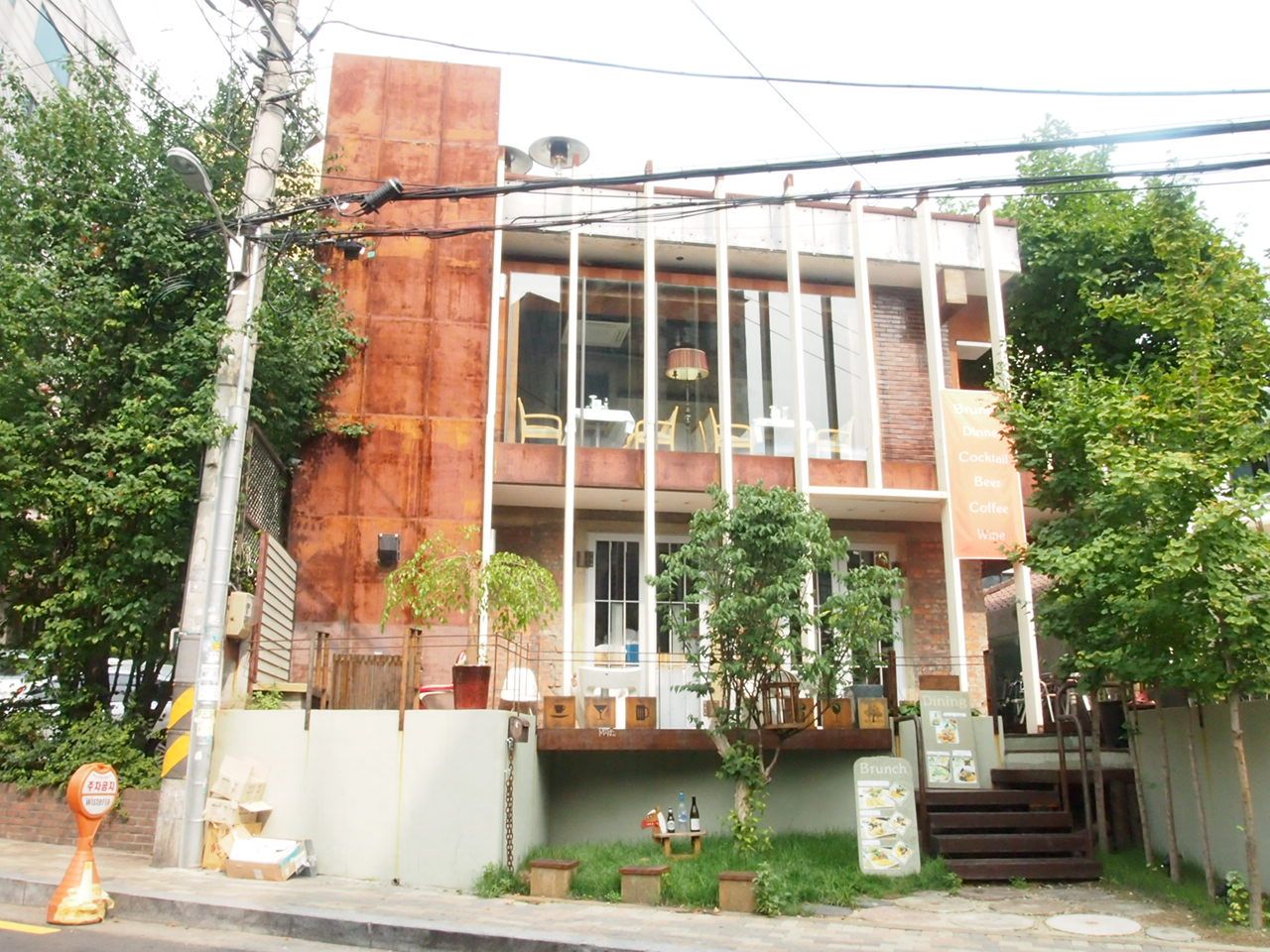 Fancy a value-for-money brunch at a laidback cafe? Look no further, Wisteria is the place for you!
Read our full review HERE!
her 405-8 Seogyo-dong, Mapo-gu, Seoul, South Korea
16) Be Sweet On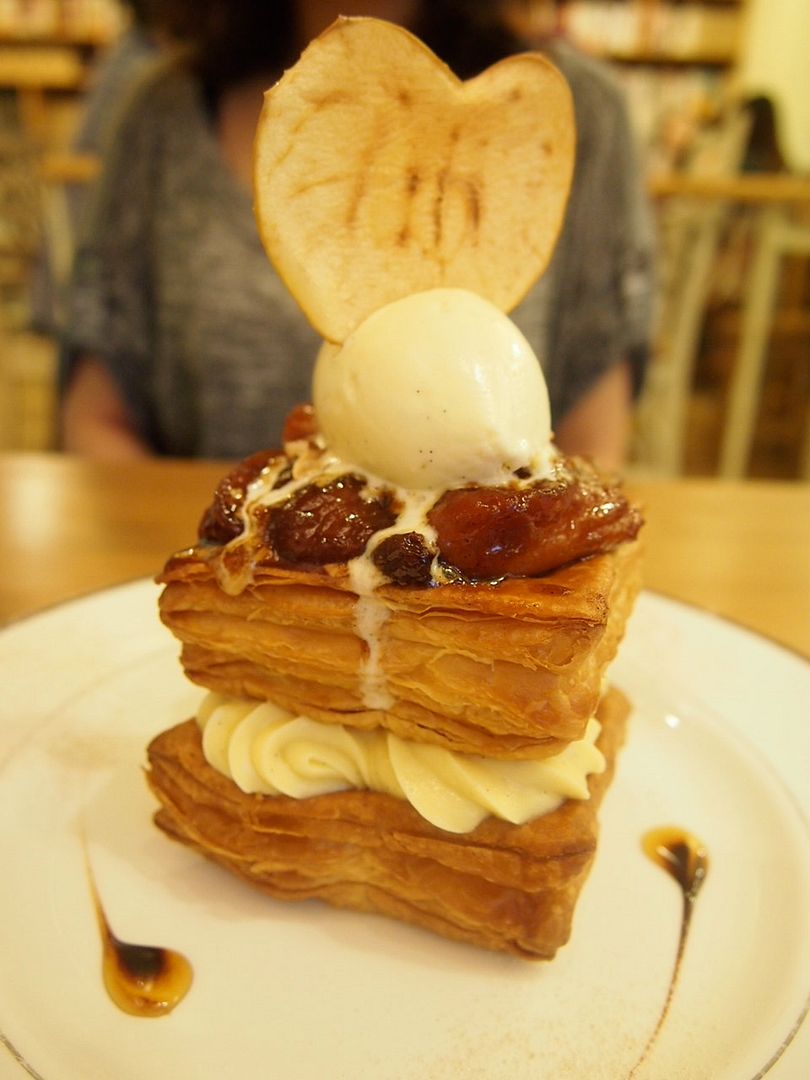 This is hands down the best dessert that I had in Seoul. You have have have have have to try this! Absolutely amazing!
27 Wausan-ro 27-gil, Seogyo-dong, Mapo-gu, Seoul, South Korea
Daily : 130pm - 1030pm
Itaewon/Yongsan
17) Blind Alley
Raccoon Cafe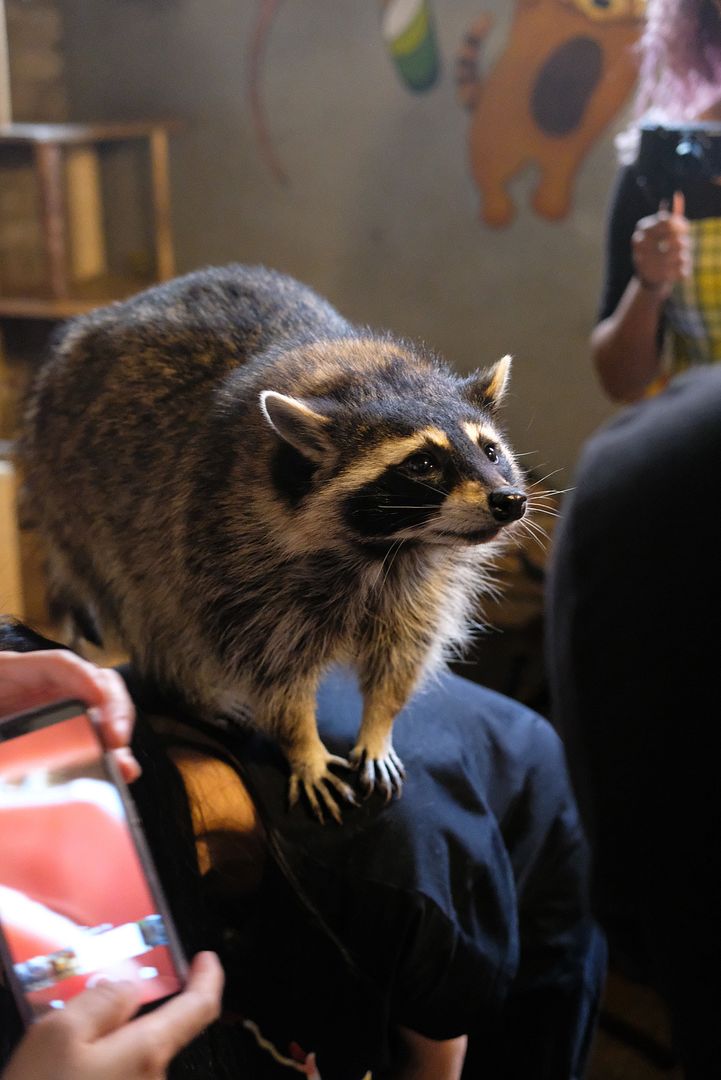 Blind Alley is the home of 3 fluffy raccoons, 2 small pigs and a plus-sized corgi. If you're lucky, you'll get to carry the friendliest raccoon. Otherwise, you can feed the raccoons and watch them do tricks! As the cafe wasn't crowded when I was there, there wasn't a time limit to how long I could stay in the room with the raccoons.
Admission + lemonade : 10,500KRW
76 Cheongpa-ro 47-gil, Cheongpadong 2(i)-ga, Yongsan-gu, Seoul, South Korea
Daily : 930am - 10pm
18) Sundance Place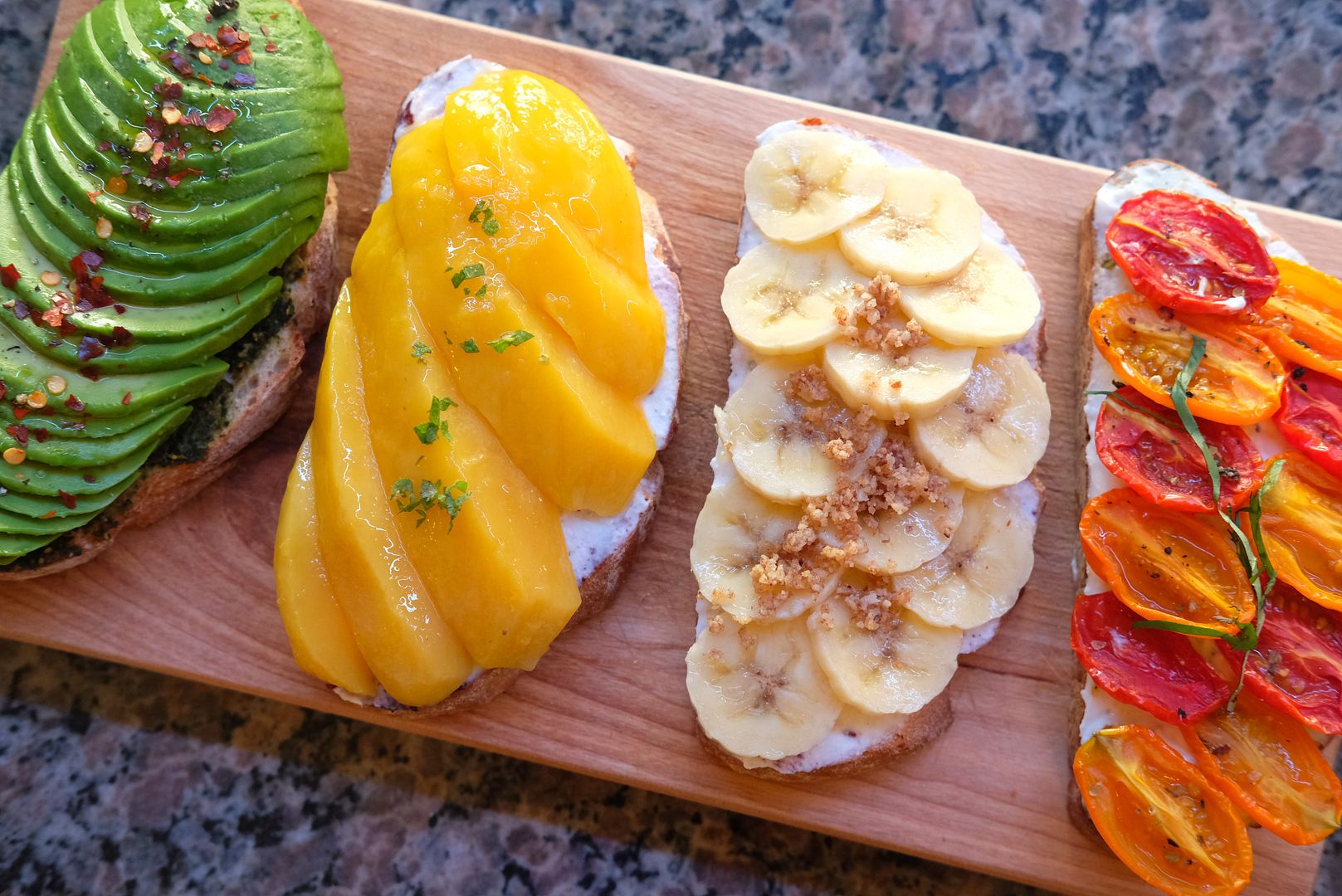 When you arrive at Sundance Place, you might notice that the cars parked in the lots are mostly luxury cars. Well, I guess this place caters more to the richer folks because the prices are pretty exorbitant. Sundance Place is definitely gorgeous, and if you don't mind splashing 25,000 KRW on a platter of open faced sandwiches, or 27,000KRW for a plate of pasta, then come by for brunch!
260-18 Itaewon-dong, Yongsan-gu, Seoul, South Korea
19) Identity Coffee Lab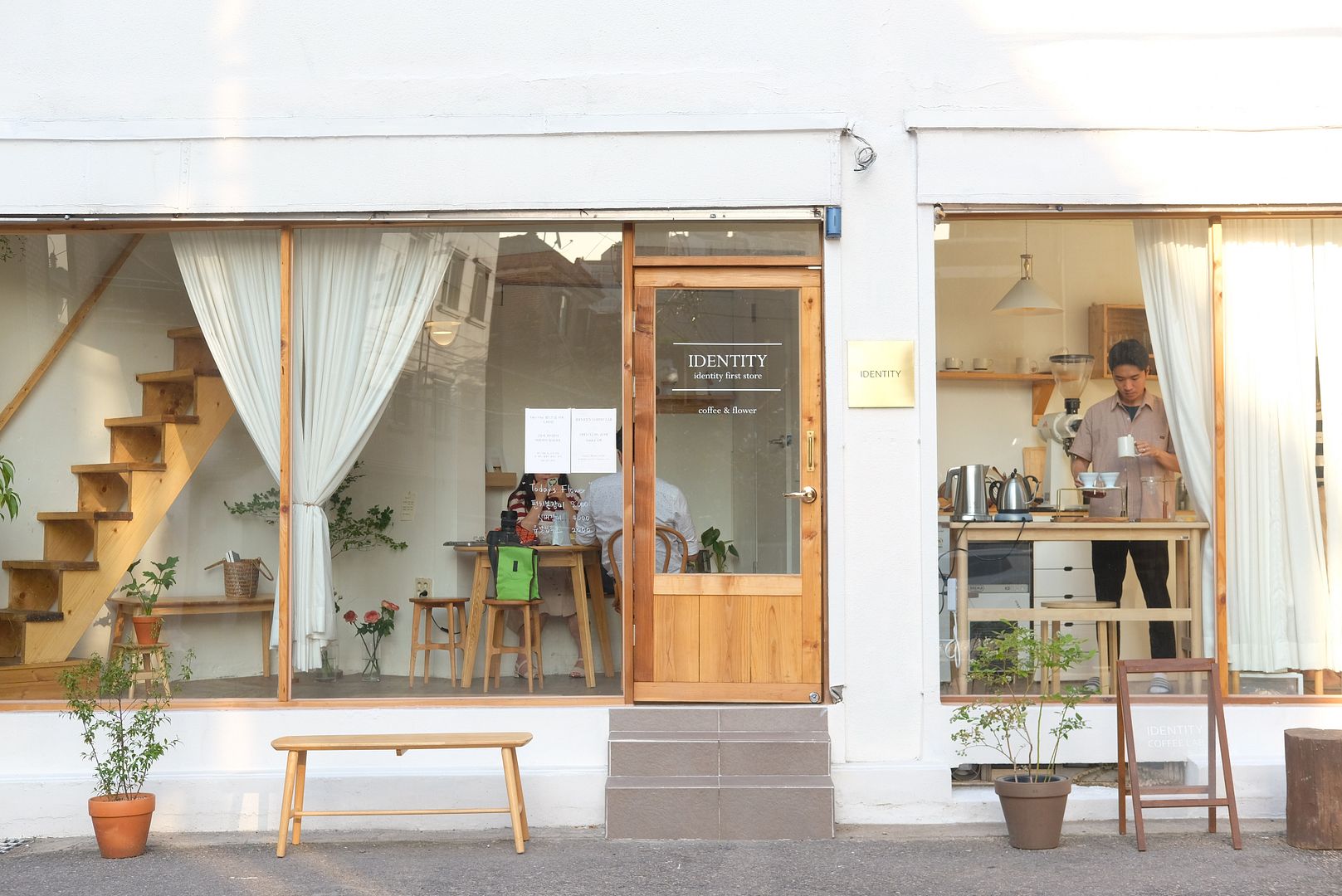 So Kinfolk, yes? The cafe is exceptionally lean, even the staircase leading up is very narrow and steep. There aren't many seats available but there's just something so charming about this place. Grab an iced latte(5,500KRW) to beat the heat!
18 Wonhyo-ro 63-gil, Wonhyoro 1(il)-dong,

Yongsan-gu, Seoul

, South Korea
20) Orang Orang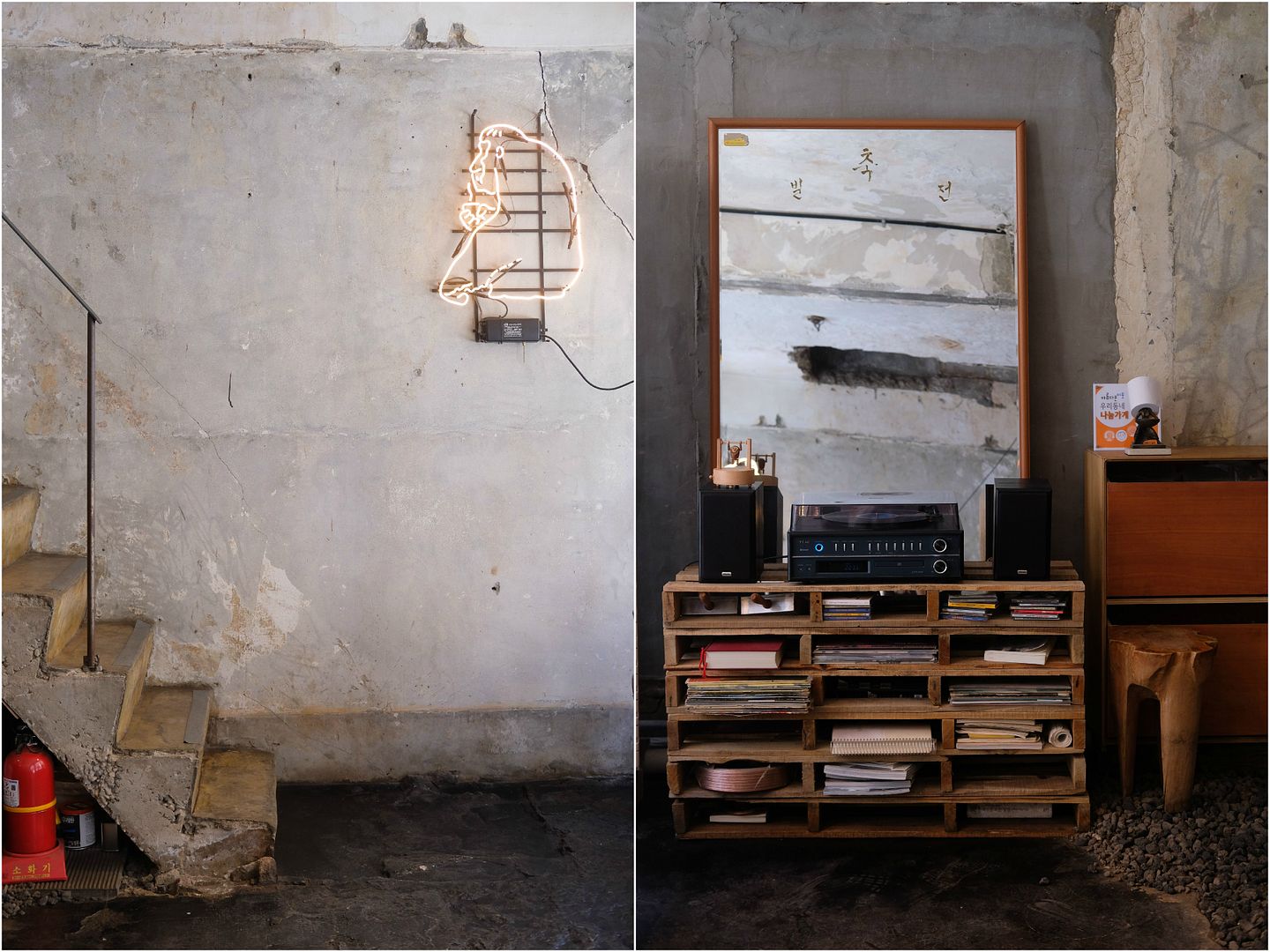 Isn't this industrial decor at its rawest, and finest? Head up the narrow staircase and enjoy a good cup of coffee with your buddies!
21) Avec.El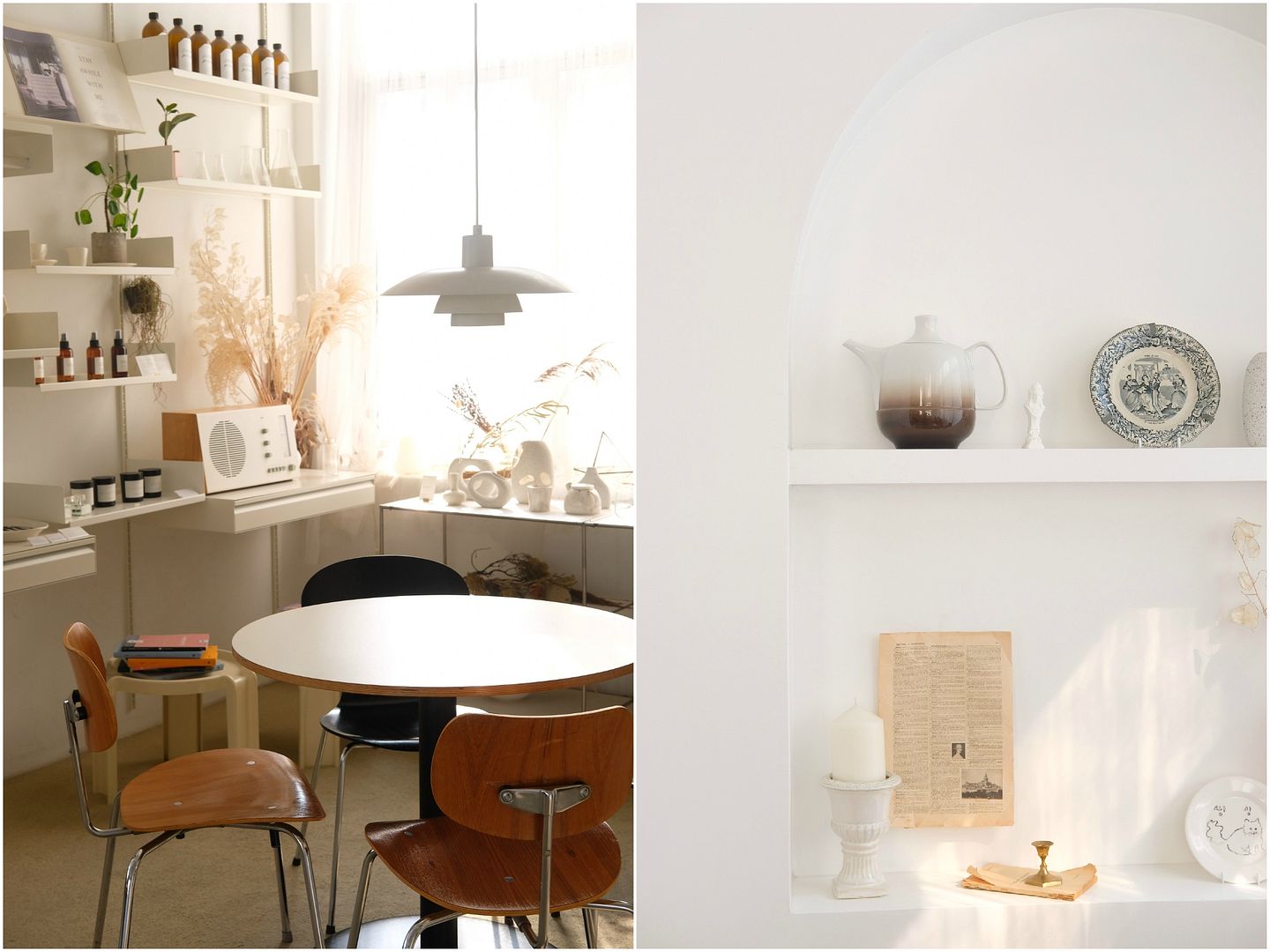 Avec El isn't the easiest cafe to get to, especially when it's located on a steep slope, but it's definitely worth the journey. I loved every corner of this space, and I'm sure you will too
! Order
a coffee, and a Ringo Toast(6,500KRW) and you're set for a wonderful afternoon. Remember to take a taxi here!
41-1 Huam-dong, Yongsan-gu, Seoul, South Korea
Monday - Saturday : 12pm - 8pm
22) The Mi Three Shiba Cafe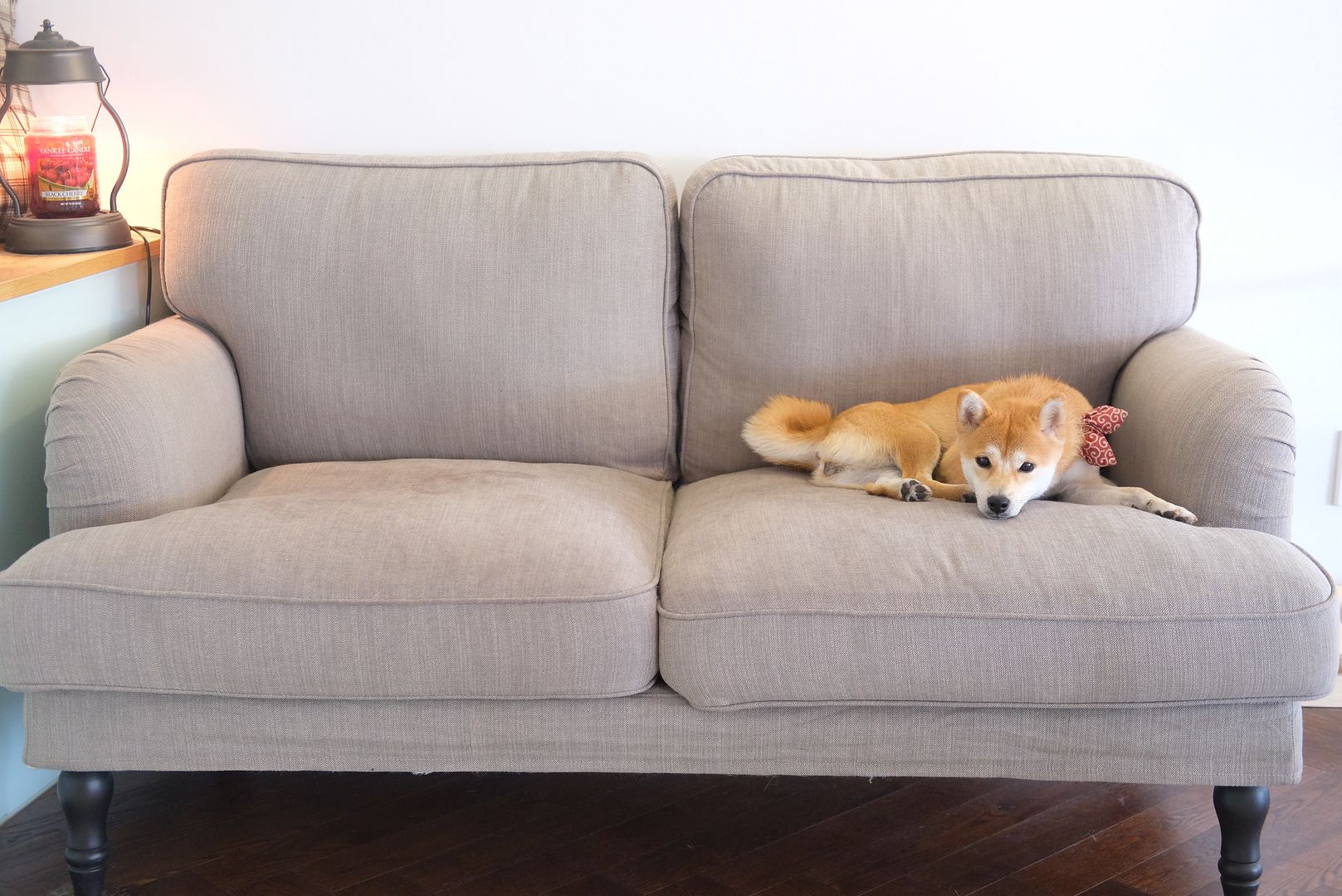 This cafe is home to 3 gorgeous shibas, each of a different colour. This family of 3 runs around the cafe saying hi to everyone, and will do tricks for you if you have some doggy treats(1,000 KRW/pack). I had to walk up a steep slope to get here so I cooled down with an Iced Pear Tea(6,800 KRW).
549, Itaewon-dong, Yongsan-gu, Seoul
23) Bimbom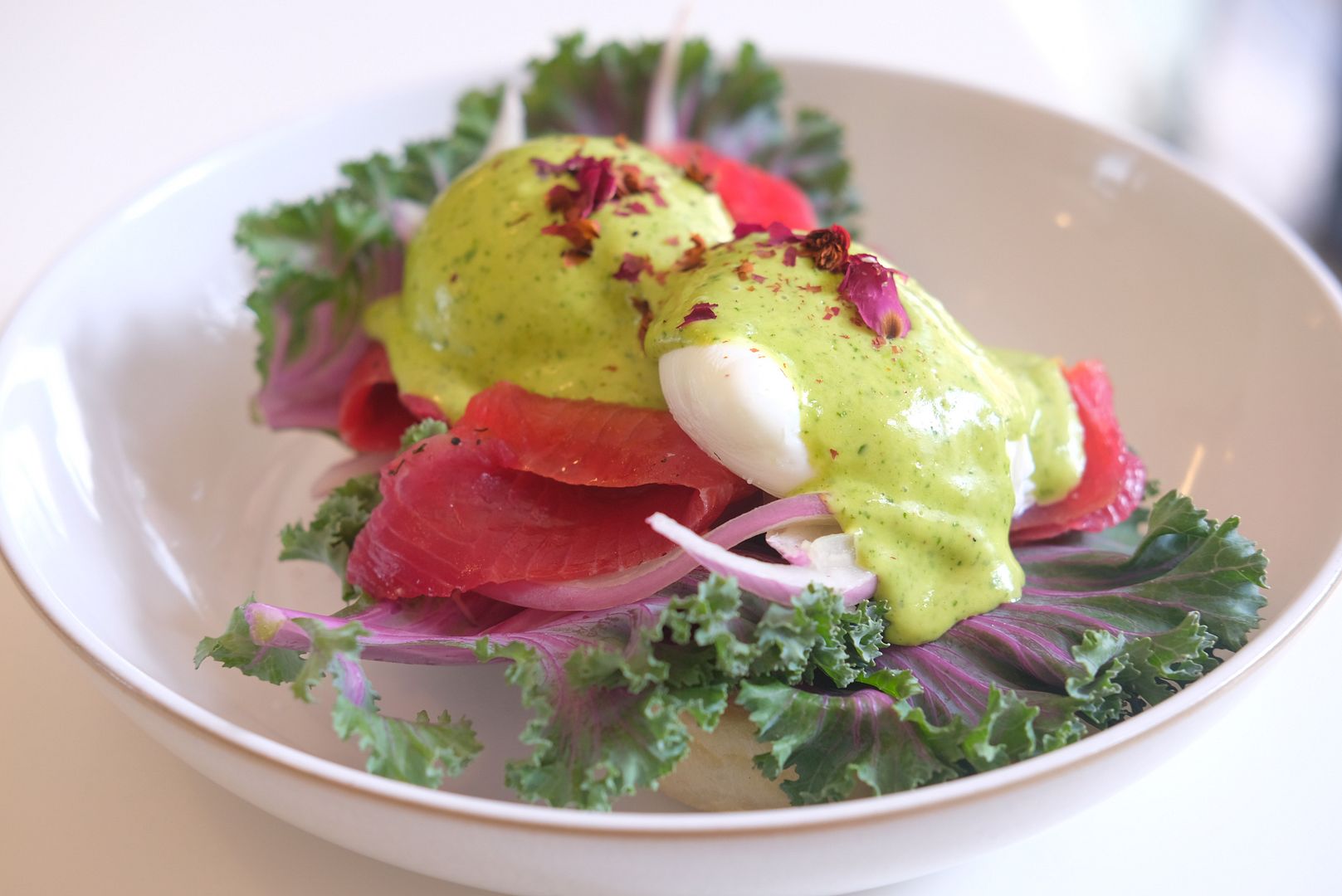 A popular place for brunch, Bimbom has been pleasing the palates of many for awhile. Their brunch fare is pretty unique, and incorporates organic produce. Here's my Eggs Benedict(18,000 KRW) which was executed quite well. Most people come here in a group and order the photogenic brunch set(42,000 KRW) which comes in a tiered afternoon tea stand. You might want to cross the road to get a cup of iced latte from Standing Coffee right opposite after brunch!
1 Hoenamu-ro, Itaewon-dong, Yongsan-gu, Seoul, South Korea
Monday - Friday : 10am - 6pm/ Saturday - Sunday : 9am - 6pm
24) Upside Coffee
(업사이드커피)
Pretty new to the scene, Upside Coffee is a no-frills cafe that bakes their own scones and cakes. Look forward to coffee (iced latte/4000 KRW) brewed from a La Marzocco, and don't forget to try some of their bakes!
34, Yongsan-dong 2-ga, Yongsan-gu, Seoul
25) The Flying Pan Blue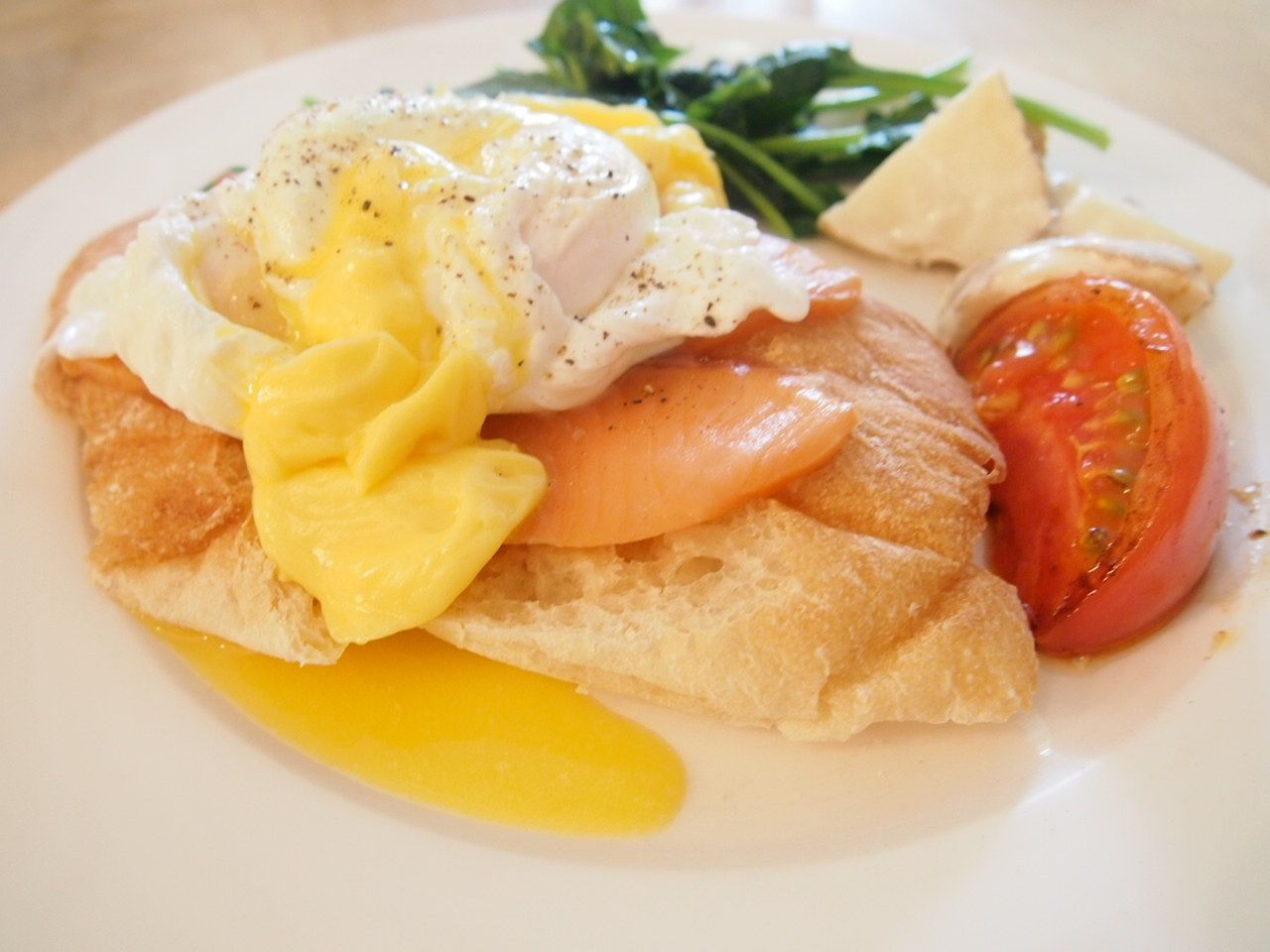 The Flying Pan Blue sits near the entrance to an entire row of restaurants. This brunch spot remains one of the most popular in Seoul, and can be easily located as its really near the subway station!
Read our full review
HERE
13 Itaewon-ro 27ga-gil, Itaewon 1(il)-dong, Yongsan-gu, Seoul, South Korea
Samcheong-dong
26) Cafe Rosso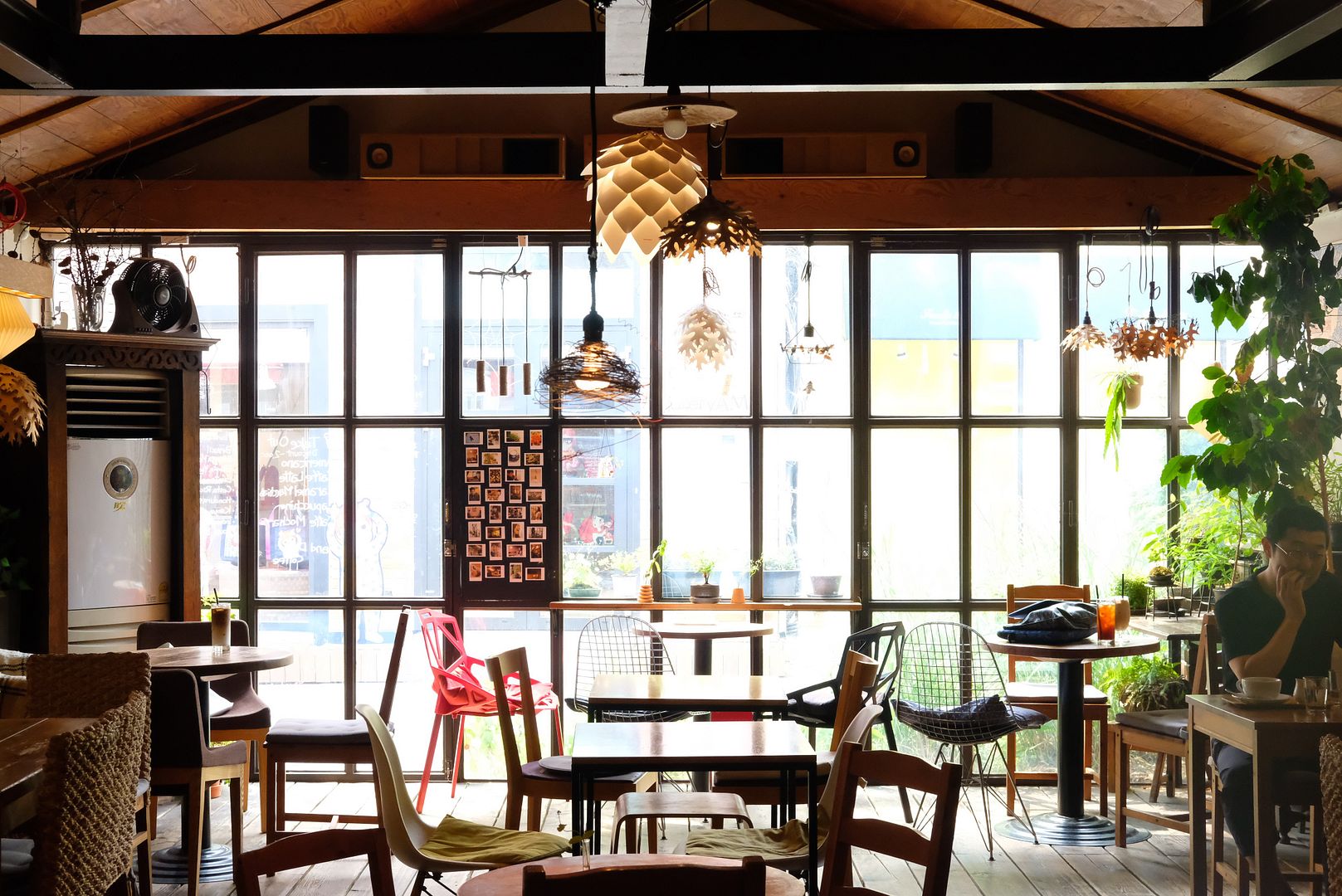 Natural light, wooden finishings, rustic feel. The iced latte(6,000) was not too great, but I guess the pretty place made up for it!
40-1 Palpan-dong, Jongno-gu, Seoul, South Korea
27) Egg Drop
(에그드랍)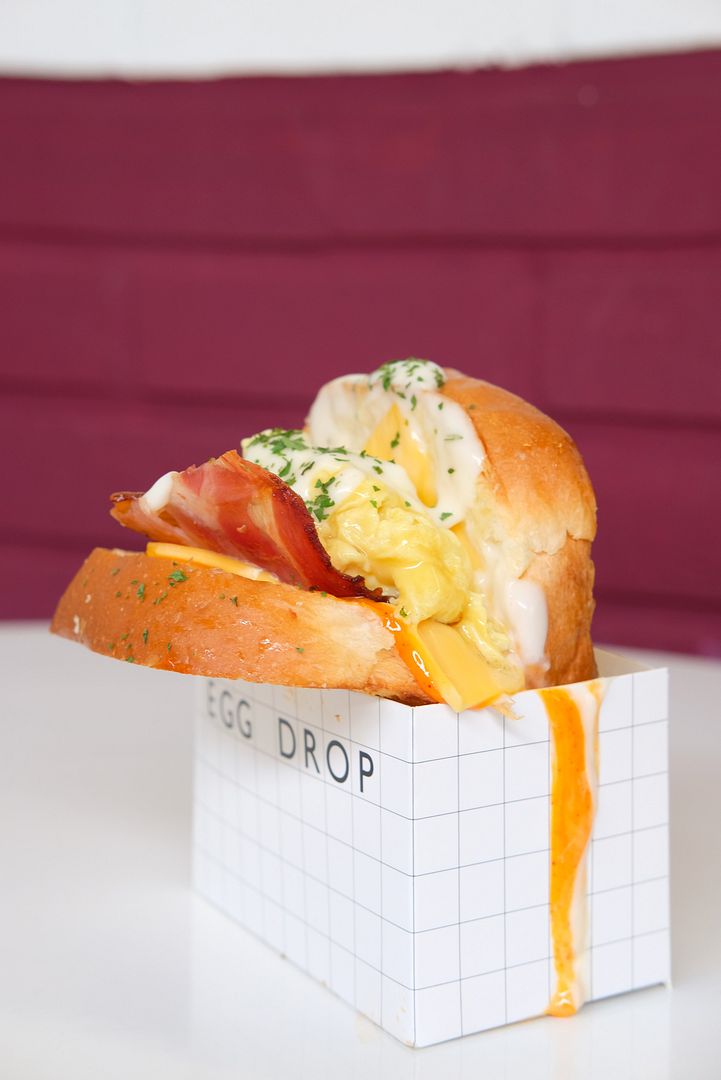 Isaac Toast has been touted the best Korean breakfast toast for years and I never understood why. Egg Drop is at least ten times better! Just look at this Bacon sandwich(3,400KRW), and the ingredients packed inside. Isaac Toast is a far cry from Egg Drop, for sure. Pop in for a quick snack when you're shopping along Samcheong dong and I promise that you won't regret this mid-day treat. There's air-conditioning in the nicely decorated seating area so you can even chill here for a bit, if your legs are tired from all the walking.
83-2, Hwa-dong, Jongno-gu, Seoul
28) Analog Kitchen
I was walking along the main street when Analog Kitchen caught my eye. The place looked pretty, and a poster of their pasta in a bread bowl enticed me to walk in. The pasta (19,000 KRW) is HUMONGOUS and I believe that it's enough for two. It's way too much for me but if you have a huge appetite and are looking for a cafe with a nice ambience, Analog Kitchen is where you should head.
63-31 Samcheong-dong, Jongno-gu, Seoul, South Korea
29) Layered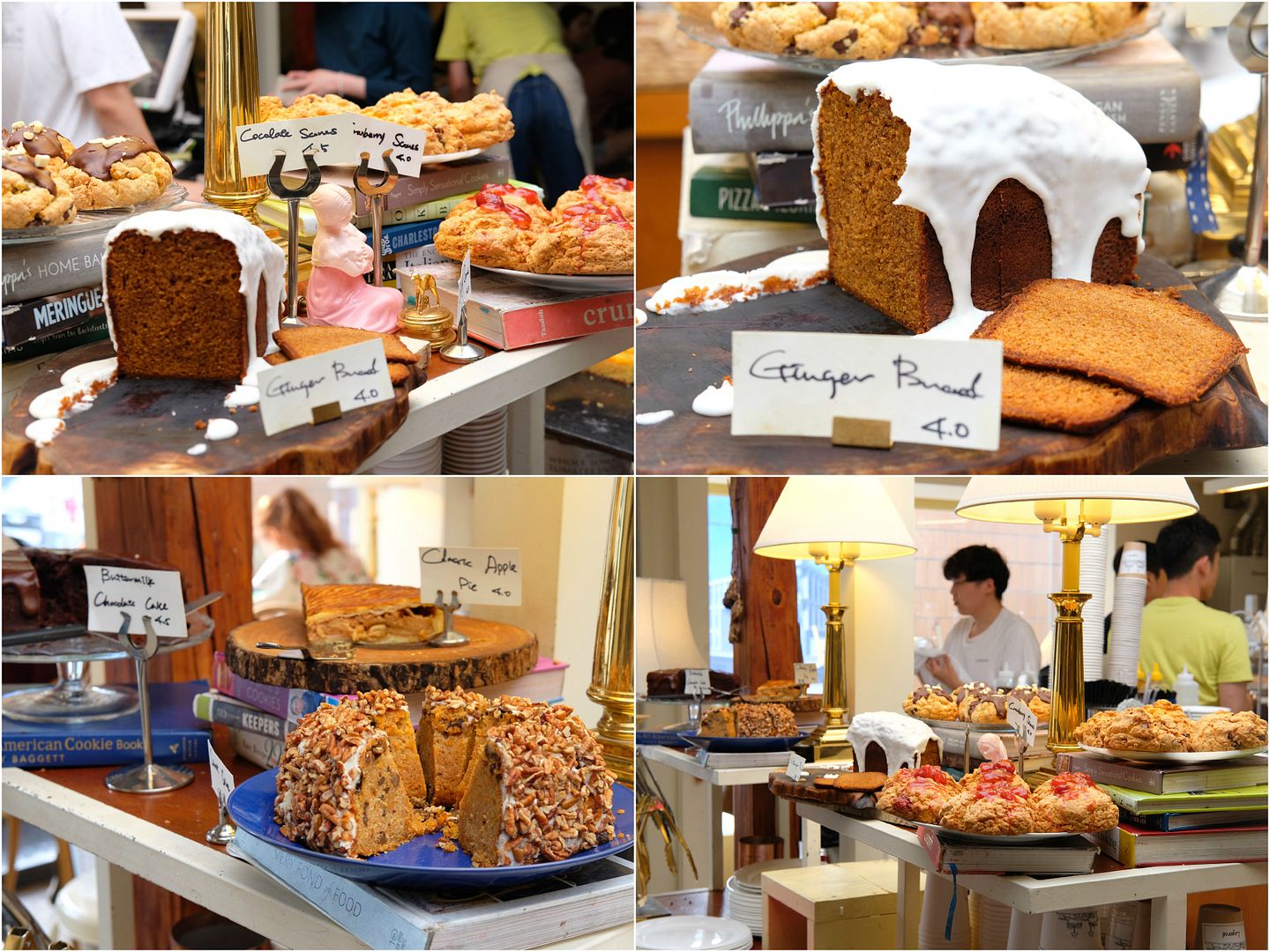 Its 4pm, and you're craving for a slice of cake? Head to Layered where you get to pick your own cake (literally)! I had a slice of soft carrot cake and iced earl grey milk tea for 11,500KRW.
84-14 Jae-dong, Jongno-gu, Seoul, South Korea
30) Slow Steady Club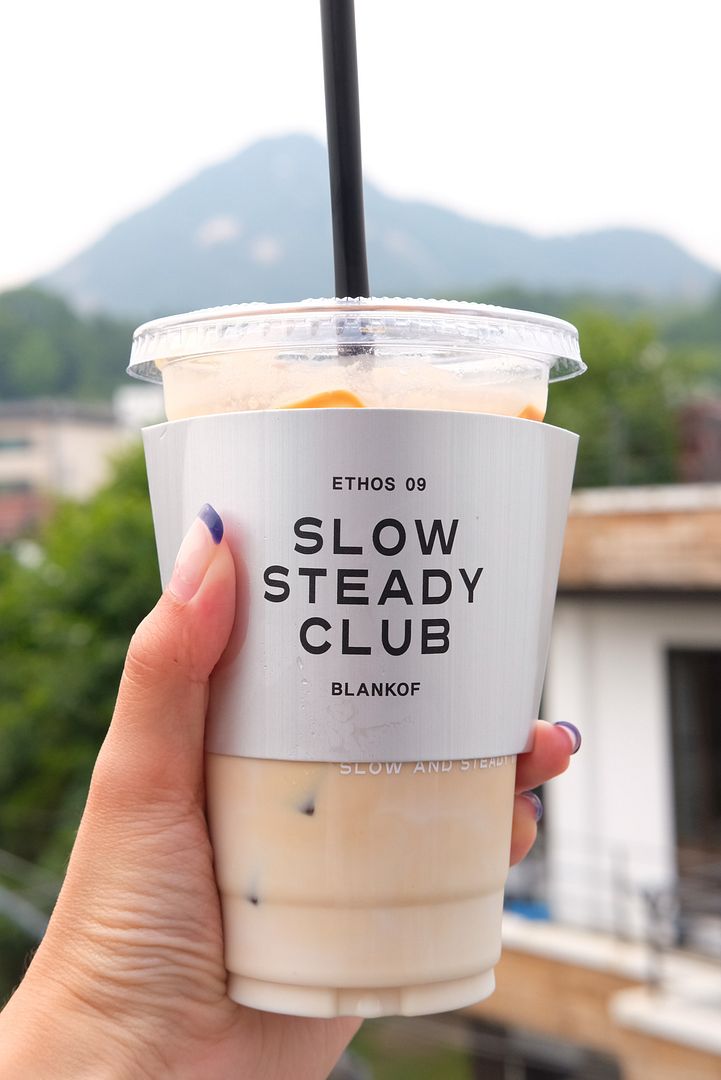 Slow Steady Club is hidden away from the main street, in a small alley. Step inside the fashion store and proceed to the second level to place an order. You can get seats in the adjoining room, or walk out and up to the outdoor terrace on the third level. It might be a good idea in winter, but it was too hot a day when I was there to be sitting out! I badly needed an iced latte (6,000) to battle the scorching heat!
7 Samcheong-ro 5-gil, Palpan-dong, Jongno-gu, Seoul, South Korea
I went to Samcheong dong on a Monday and quite a number of cafes were closed. So make sure to not visit on a Monday!
Mangwon-dong
31) Cafe Miei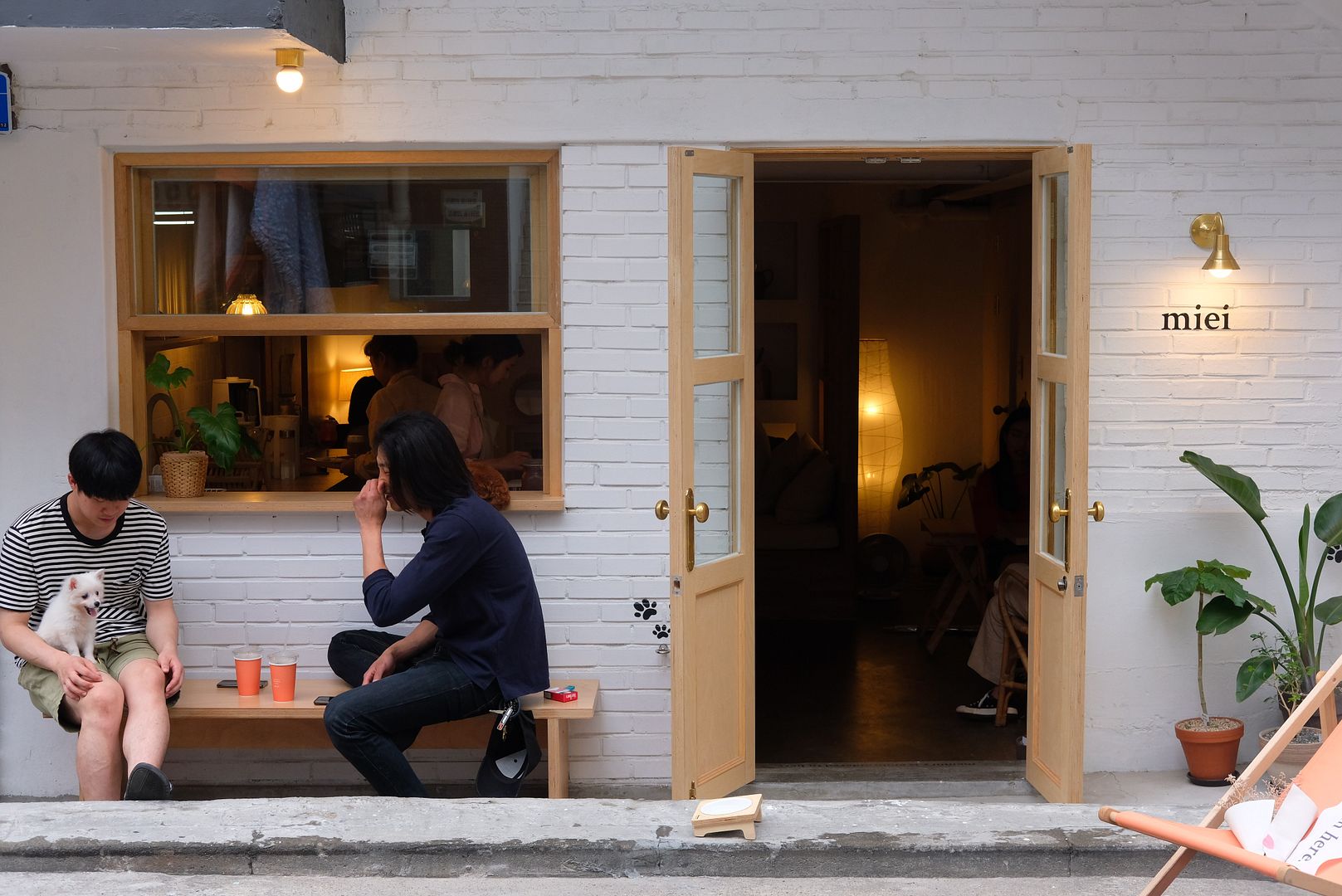 After a very filling lunch at
Mangwon Market
, it was time for some iced latte (5,500 KRW) at this adorable little space! The cafe can accommodate up to ten people inside, but isn't the most comfortable cafe for a long tea-time as it's a tad cramped. However, for some reason, I liked Cafe Miei alot. Maybe it was because there were two puppies running around that day!
42 World cup-ro 19-gil, Mapo-gu, Seoul, South Korea
32) Vacant Shop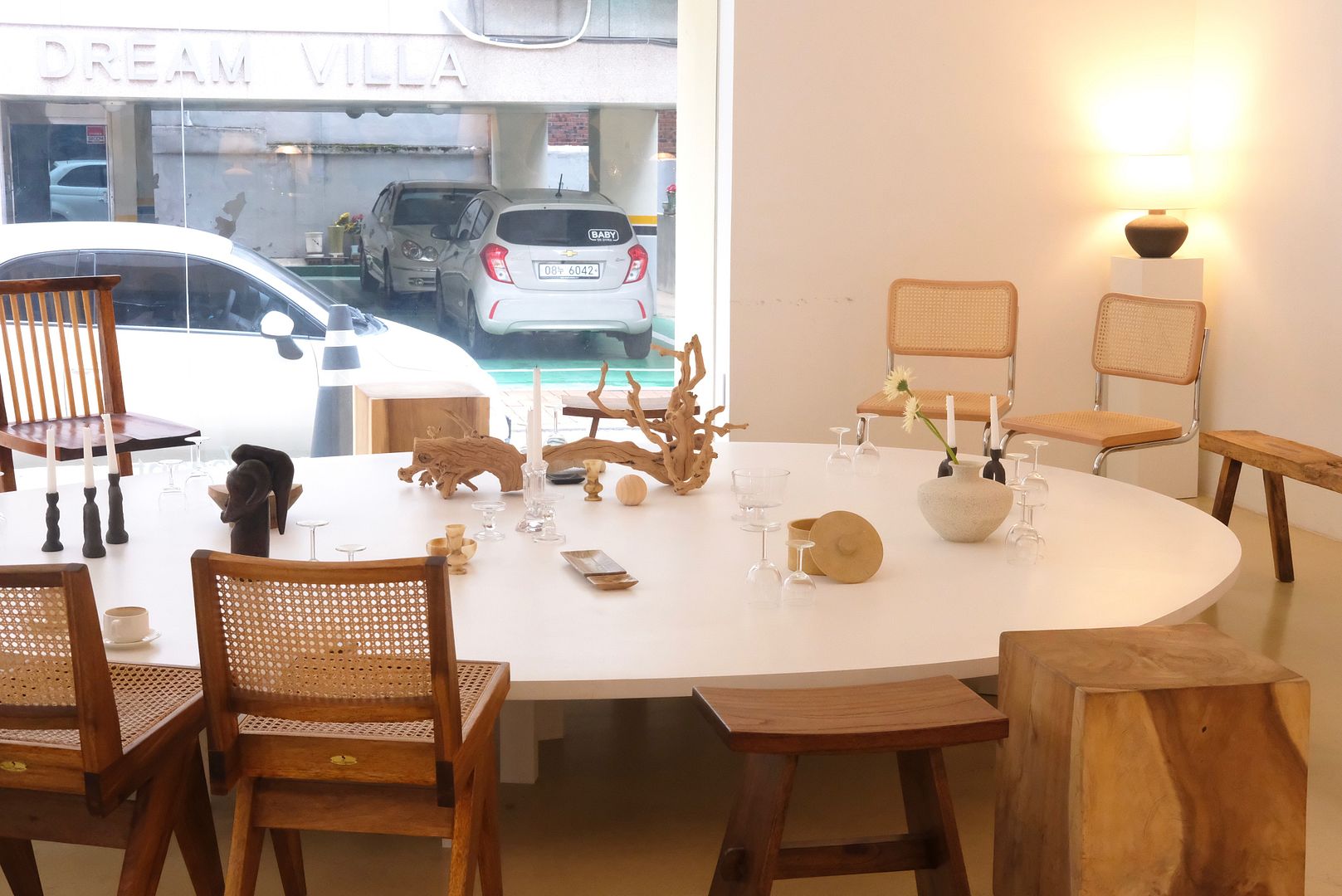 Vacant Shop is quite interesting. It isn't really vacant, and they have a large communal table instead of smaller tables and chairs. There's an eclectic mix of ornaments on the table too. I do like that the place is dressed in white, and complemented by wooden furniture. Their signature iced white coffee (8000 KRW) comes with a layer of cream, and sugar around the rim. It's definitely one of the more unique renditions of iced latte that I've encountered.
45-10 World cup-ro 29-gil, Mapo-gu, Seoul, South Korea
33) Cafe Tweed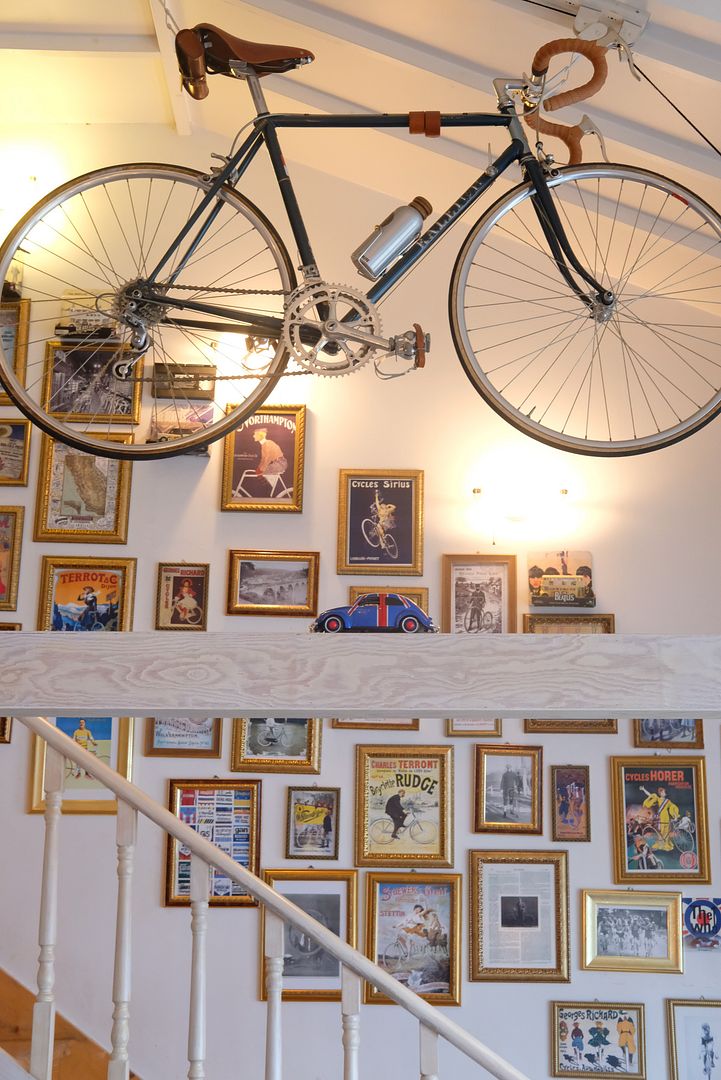 British influences can't go unnoticed in Cafe Tweed. The owner must be a huge fan of The Beatles! I opted for a tall glass of lemonade(5,000KRW) after taking a long walk here.
453-44 Mangwon-dong, Mapo-gu, Seoul, South Korea
34) Social Club Seoul
Social Club Seoul is right next to Mangwon Market, and I should have visited earlier on in the day where the space is filled with bright natural light. It doesn't look as pretty in the evening, as it probably would have in the day, but I still quite enjoyed my short time here working on an article, and sipping on an iced milk tea(6,000 KRW)
Gangnam
35) Get Some Coffee

As the name of the cafe suggests, you can get some coffee here. Don't forget to grab one or two of their scones(strawberry/apple cinnamon/basil pesto) to go along with your coffee!
46-6 Nonhyeon-ro 159-gil, Sinsa-dong, Gangnam-gu, Seoul, South Korea
Tuesday - Sunday : 11am - 1030pm
36) Butterfinger Pancakes
This pancake house is super popular and it will wow you with its extensive menu and especially its "I cannot believe this is not butter"! Also, this place opens till 3am, say what?!
Read our full review
HERE!
11 Seolleung-ro 152-gil, Cheongdam-dong, Gangnam-gu, Seoul, South Korea
Daily : 7am - 3am
SKKU/Hyehwa
37) Blue Room
(블루룸)
This contemporary coffee bar doubles up as a whisky bar. Elegant design, great vibes! It's definitely not the easiest place to locate though, so remember to use KakaoMap and not Google Maps! Enjoy an iced latte(5,500KRW) while jazz music plays in the background.
66-3, Myeongnyun 4(sa)-ga, Jongno-gu, Seoul
38) Snob
(스노브대학로점)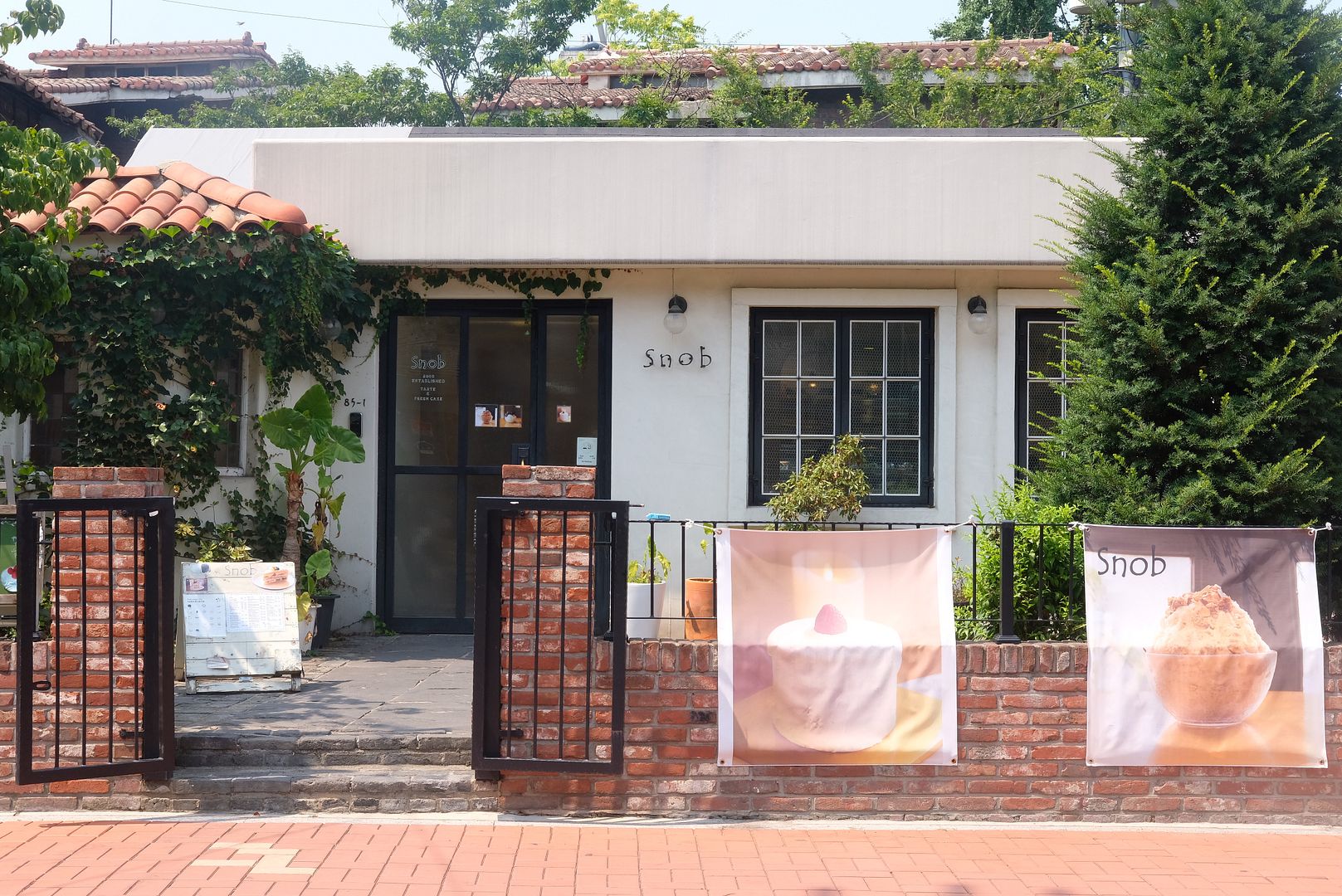 I walked in on a weekday afternoon and the cafe was running at full occupancy. I had to wait for about 15 minutes to get a table despite being the first in line. Snob has quite a wide selection of cakes and fruit tarts. I had a slice of Earl Grey Cake (7,000 KRW) which was easy on the palate, and I loved the strength of the earl grey flavour.
12 Daehak-ro 11-gil, Myeongnyun 4(sa)ga, Jongno-gu, Seoul, South Korea
39) Saheul
(
사흘)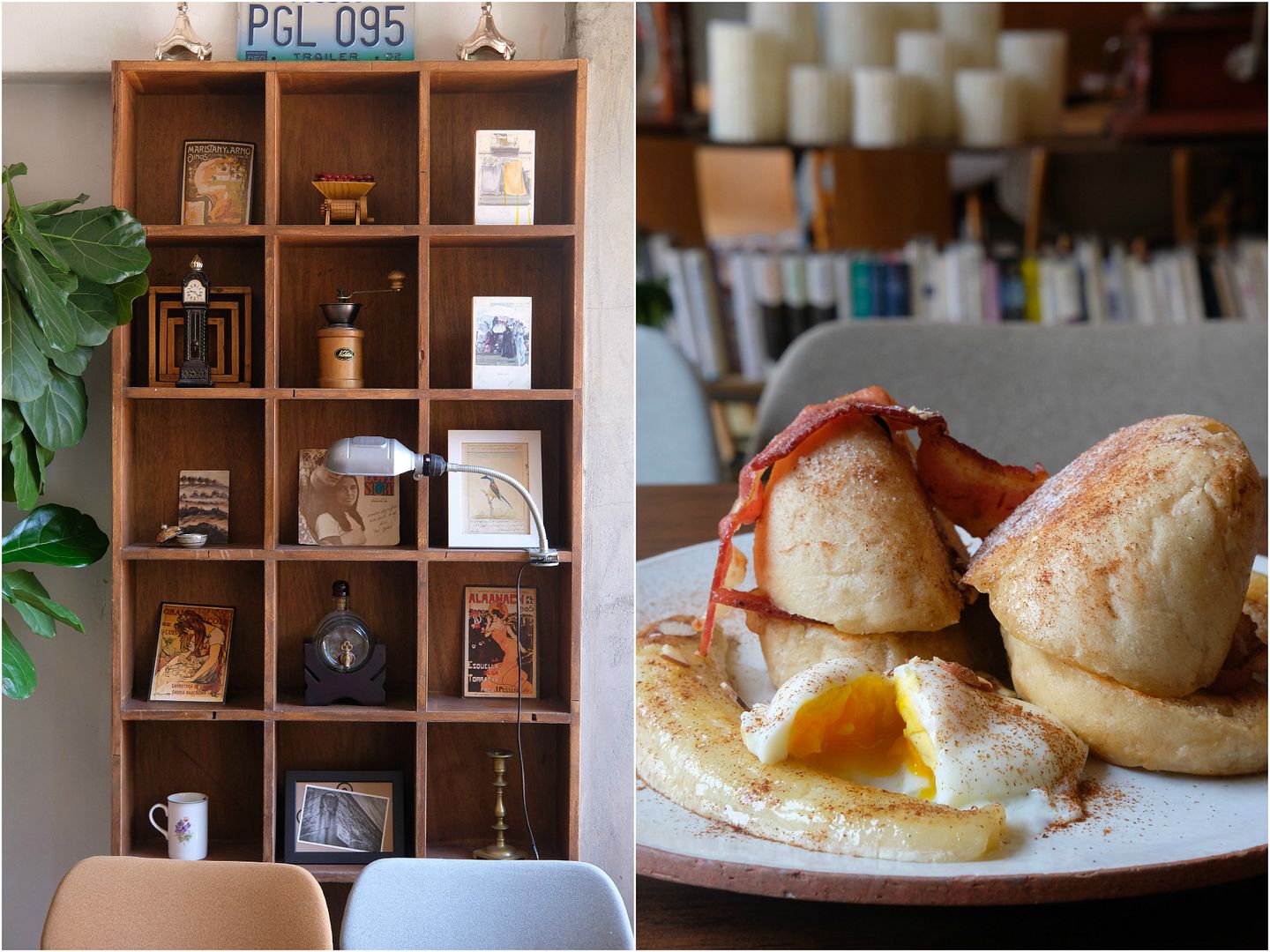 Saheul is one of the most well-loved cafes in the Hyehwa neighbourhood. It's decorated with antiques and quirky pieces. The menu is not extensive, and since they don't have an English menu, so I just asked for a dish with egg, and this was the only one. This toast with banana, egg, cinnamon powder, and bacon (13,000KRW) was quite a strange ensemble, but people seem to enjoy it. I think you should go for the pasta options instead!
74-10, Hyehwa-dong, Jongno-gu, Seoul
TIPS :
- A cafe/destination can have 2 different addresses (so, don't panic!)
- Google Maps doesn't work very well in Korea, if it even works at all. So, download KakaoMap. Key in "
74-10, Hyehwa-dong", for example, and you should be good!
We hope our list will come in handy. Do share with us your favourite cafes in Seoul!
Check out our posts on what to do or where to go in Seoul and best cocktail bars in Seoul!
---
Love, K