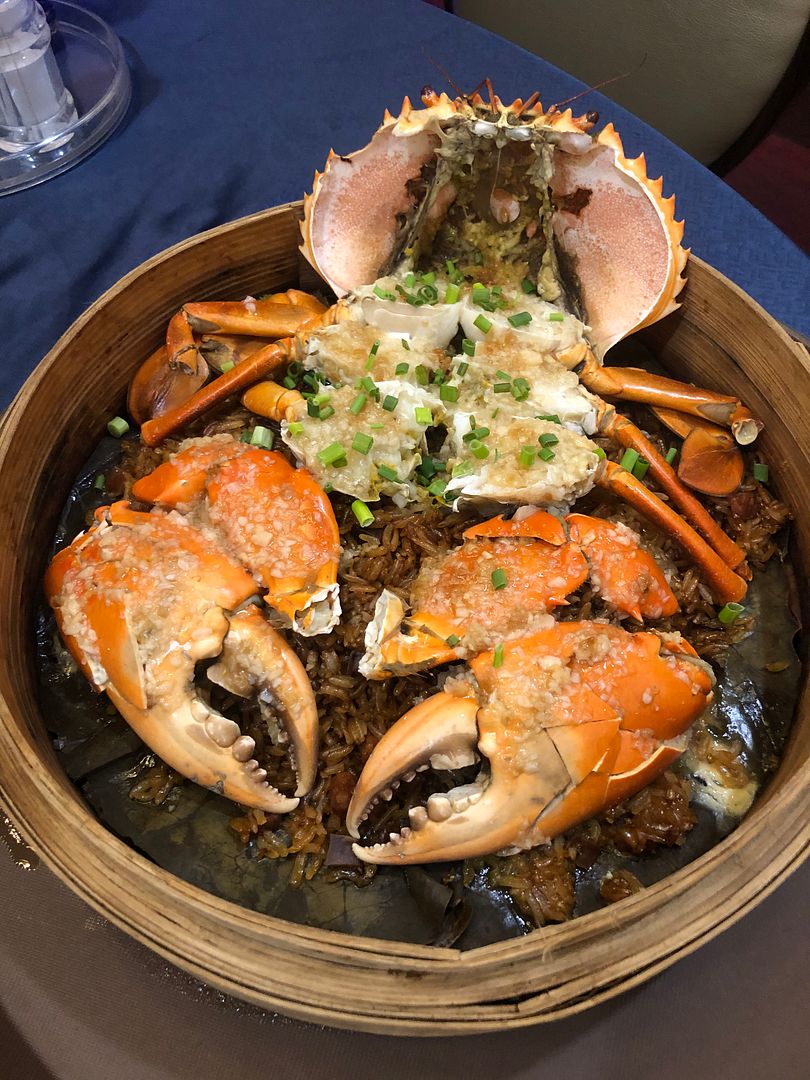 Chef Kang's Private Kitchen is one of the hardest-to-book Michelin-starred restaurants in Singapore. The small one-Michelin-starred outfit along Mackenzie Road has just 5 tables, and they have a whole line of loyal fans who return regularly, so it's not easy to get a seat here. I made a reservation about 6 weeks in advance, and my foodie friends were surprised that I managed to score a table! Truth be told, so was I. I was coming here with my dad and brother and was told over the phone that a minimum of 5 pax is needed for them to give us one of the dining rooms, so we were allocated a table next to the counter. That was a little disappointing but I guess, we were coming for the food more than anything else, so I agreed to it.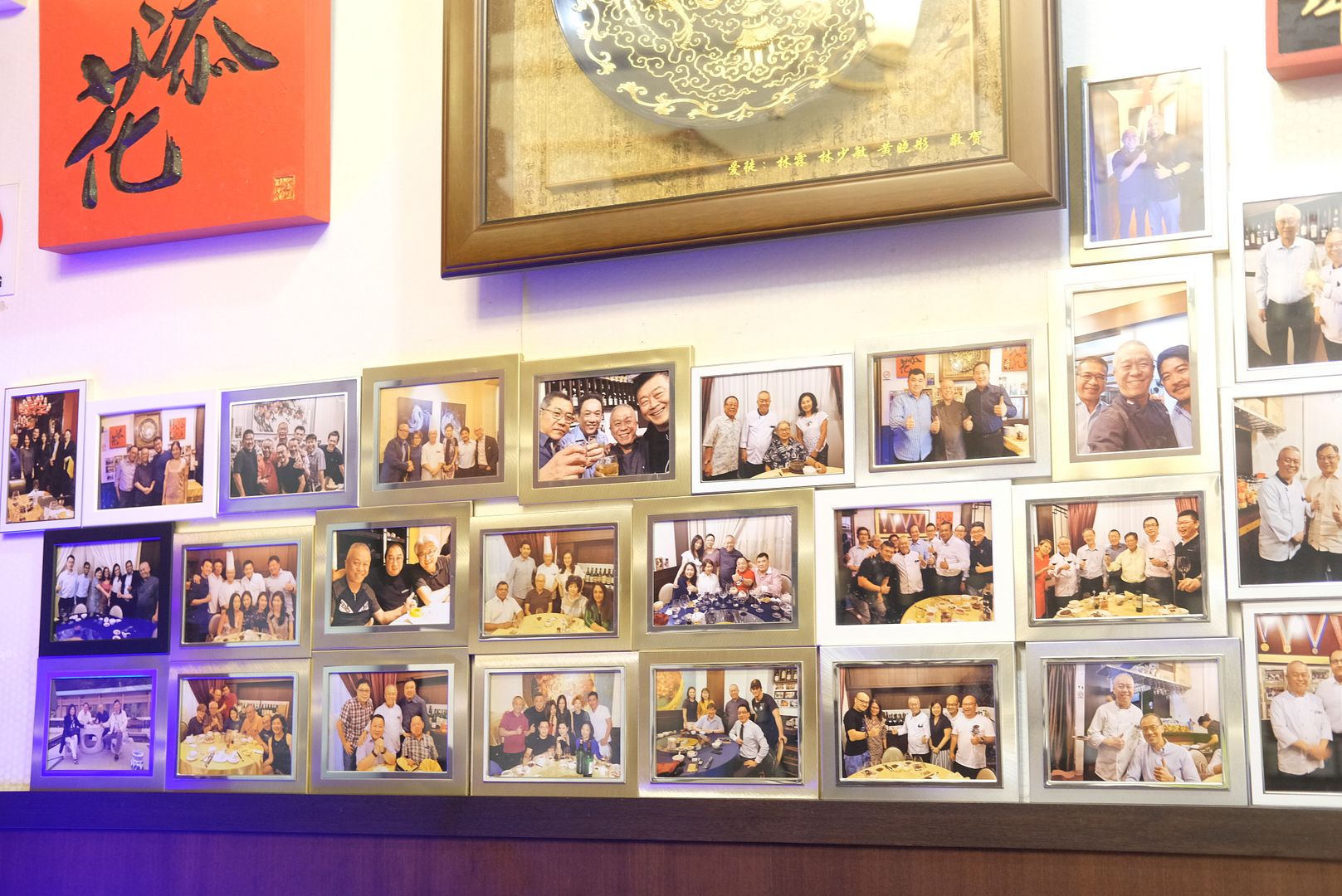 Thankfully, on the day of our visit, we were shown to one of the dining rooms! Maybe someone pulled out, I don't know, but yay! So grateful. From the photos on the wall, you can tell how popular Chef Kang's is. So many celebrities and prominent figures have visited!
Before my visit, I did some research and found out that there are some dishes that you have to pre-order. They are the Hotplate Fatty Char Siew ($48) and Garlic Steamed Crab with Glutinous Rice (seasonal price), which I ordered over the phone.


The server recommended the Signature Slow-Braised Marble Goby Soup with Vegetables ($98). The soup arrived in a big pot and the server portioned them out accordingly for us. She then served the fish on the side. Light and smooth in texture, the comforting soup was rich in flavours and exceptionally palatable. The pot yielded about 6 bowls of soup which we all relished thoroughly. My dad, who's the hugest fan of fish, loved the soon hock. He said it was very fragrant and he finished most of it.
The fatty and very tender char siew was beautifully caramelised, and had a nice char, hint of smokiness, and just the right amount of sweetness. It is best paired with the accompanying chilli, or you might feel that there's something lacking in terms of flavour.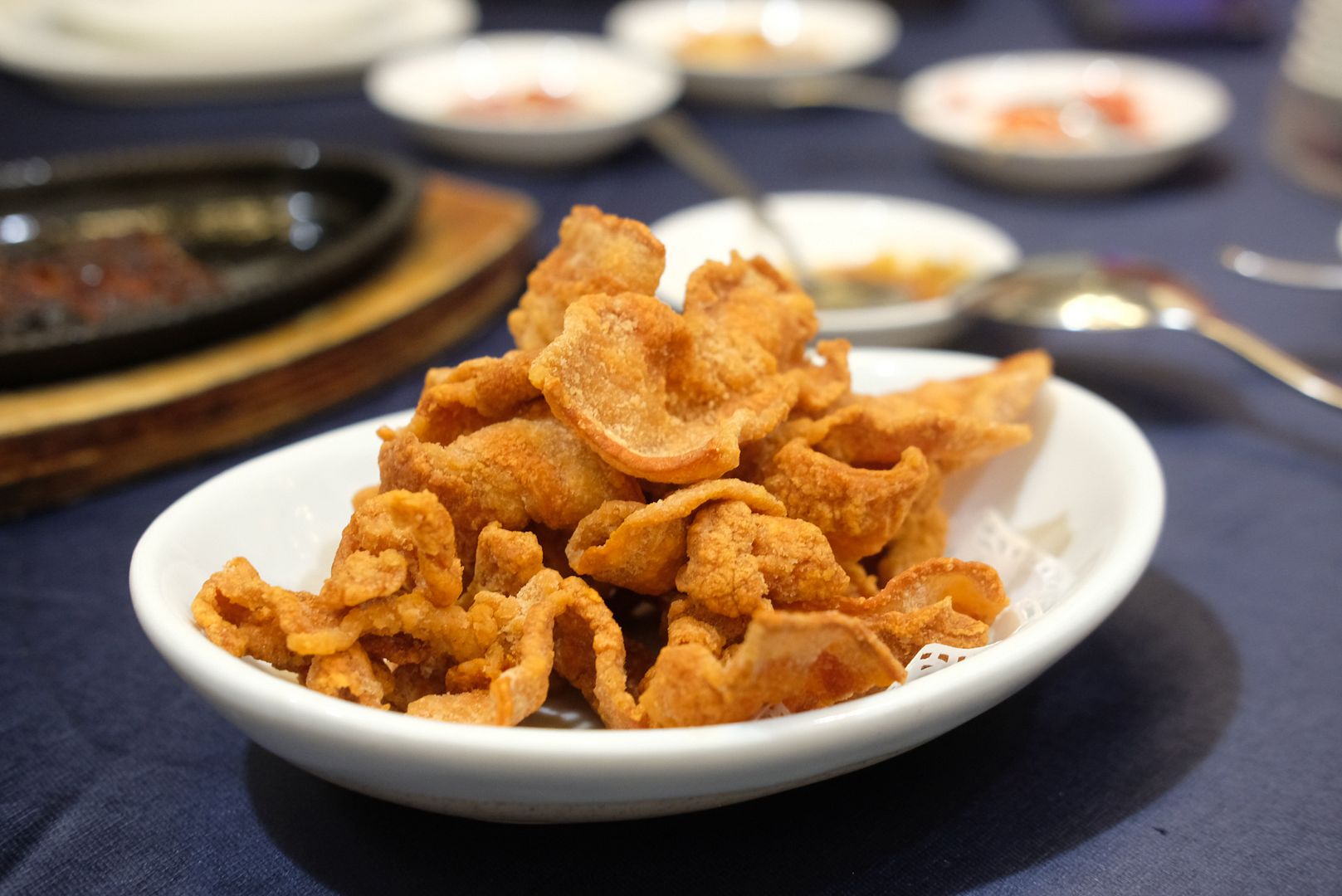 Another item that was highly recommended was the Signature Deep Fried Prawn Paste Pork Belly($38). On my first bite, I noted that the crisp pork belly was fragrant, crunchy, and cut to a nice thickness. However, it seemed to be lacking in terms of flavour as well. We realised that that could easily be fixed by dipping the pieces into the chilli sauce. Then, every bite was really addictive and we couldn't get enough of it.



The final dish of the night was the steamed crab with glutinous rice. It sure was a good-looking dish! I'm not a fan of glutinous rice but this is the BEST glutinous rice I've ever had. The rice grains were soft, but not mushy, and the rice which was studded with bits of savoury preserved meats was incredibly tasty. The crabs were decently fresh, but they definitely were not the best that we've had. I enjoyed the strength of the garlic present in the crab. It was intense but not overwhelming, and definitely complemented the rice.

All in all, we had a pretty good meal, and I can see myself returning — not sure when, because I'm not a fan of Chinese food, and I don't know when I'm going to splurge on a meal like this again. The bill was about $468 for the 3 of us (inclusive of a pot of tea, peanuts, and wet towels etc). I've read stellar reviews about a couple of their other dishes so will love to try those when I visit next!
25 Mackenzie Rd, Singapore 228681
Tuesday - Sunday : 1130am - 2pm, 545pm - 10pm