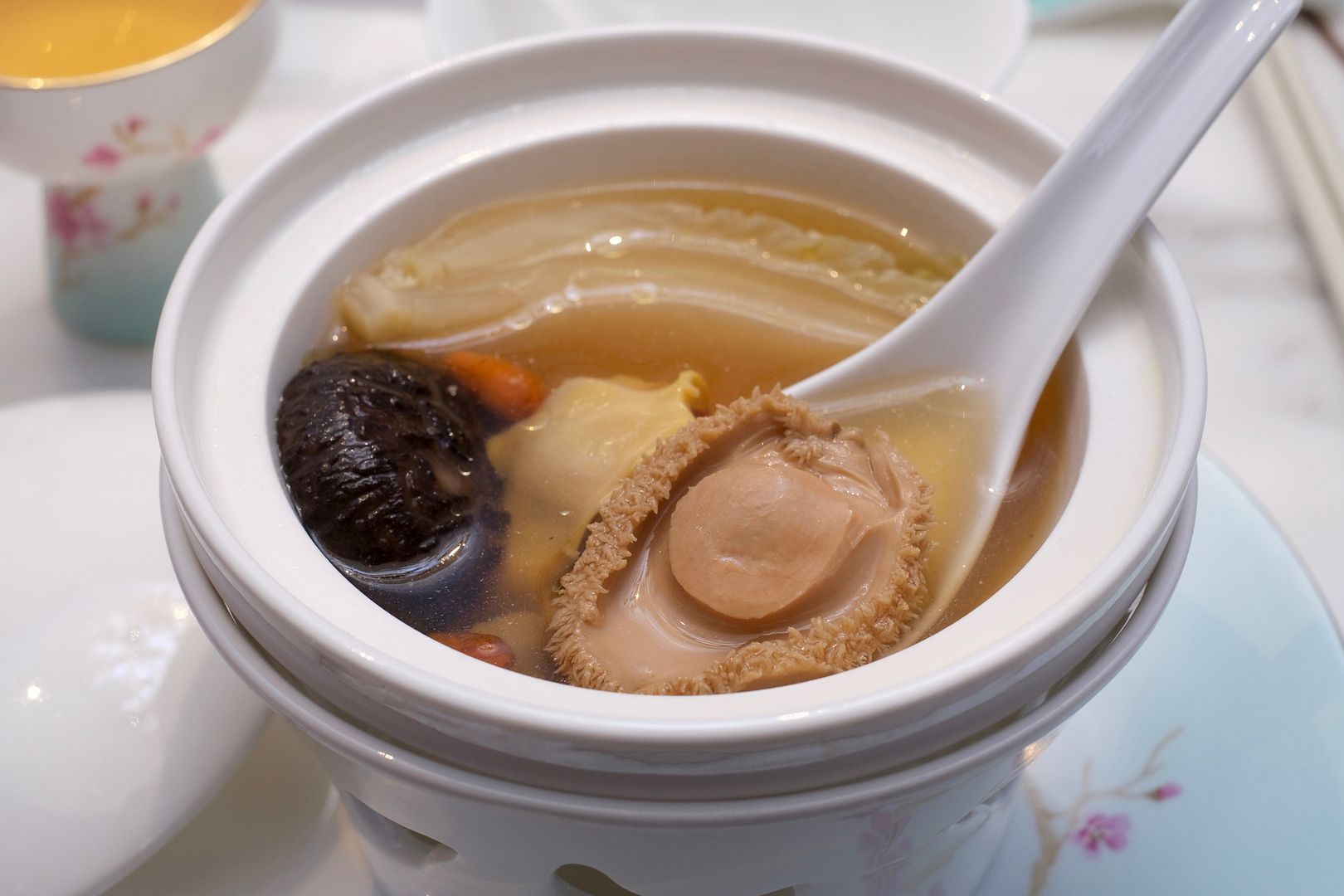 藝(yì) by Jereme Leung at the beautiful Raffles Hotel delivers cuisine that takes guests on an exploration voyage to China's vastly diverse cultural regions. Their modern takes on classic Chinese cuisine are intricate, sophisticated, and timeless, and their dedication to culinary excellence is evident in the fine dishes that they bring to the table. And that commitment is especially apparent in their 2021 Chinese New Year line-up.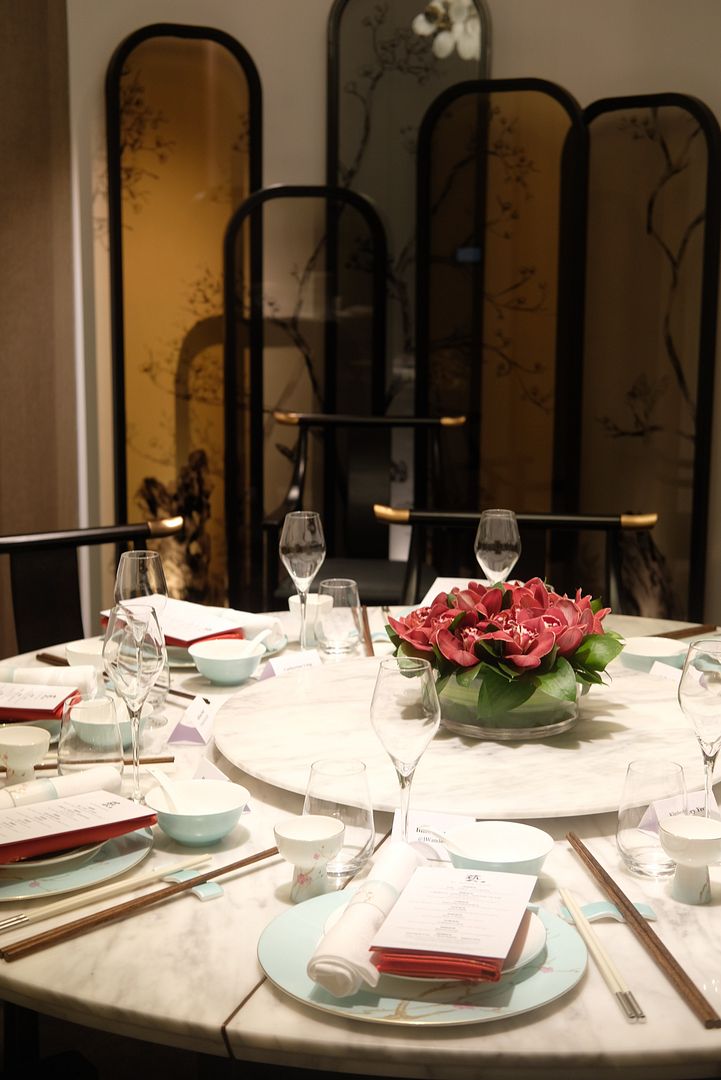 The elegant private rooms are perfect for family reunion dinners and small group Lunar New Year celebrations.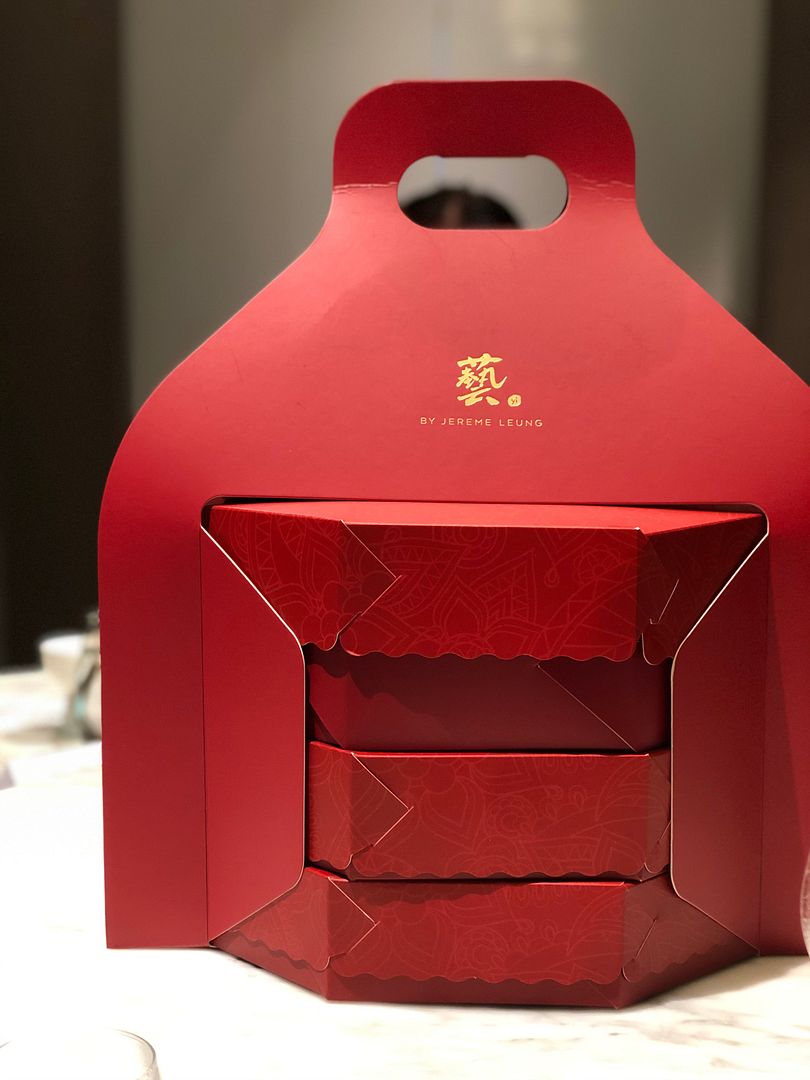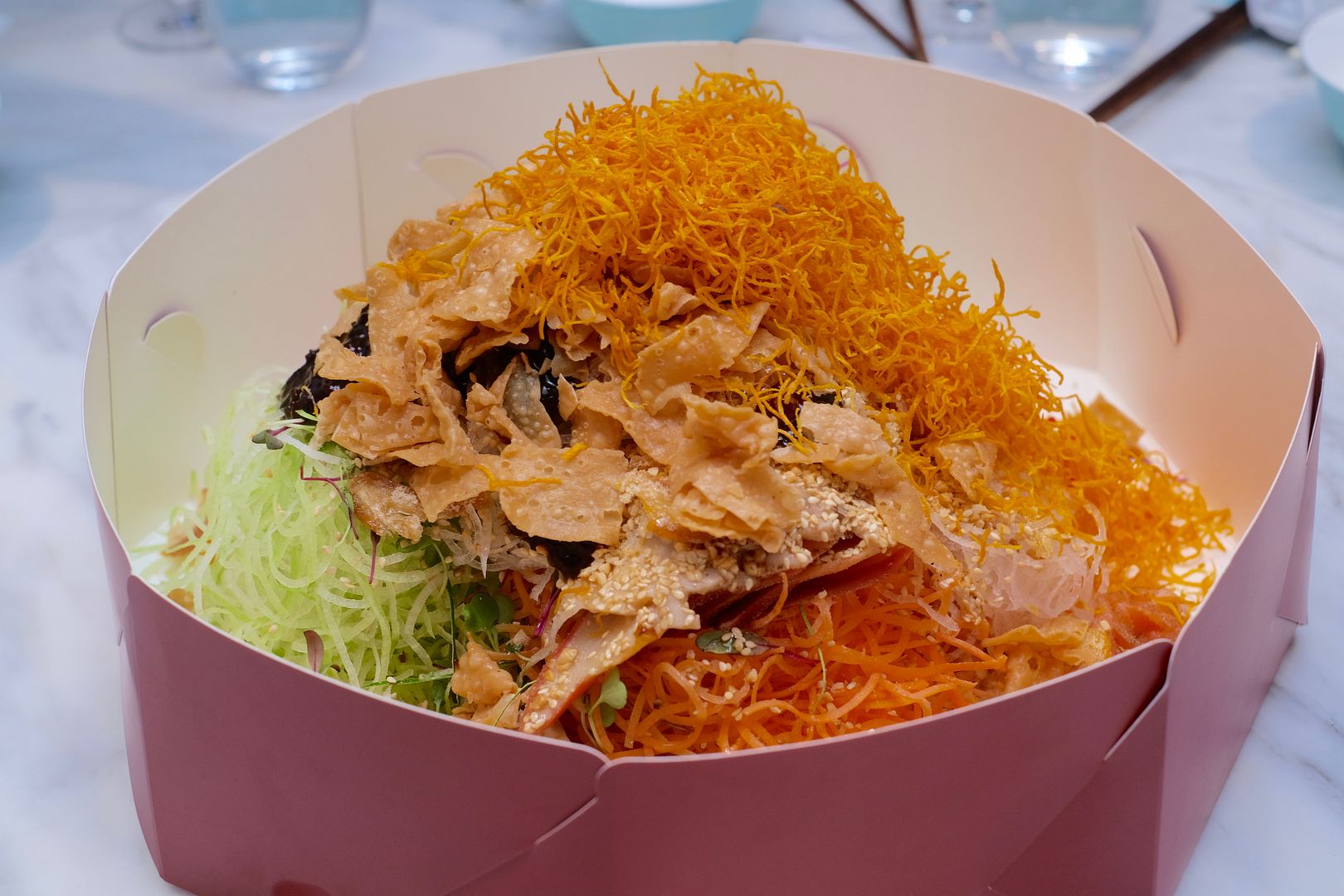 Looking to take away a delicious yu sheng for a hassle-free lo hei in the comfort of your own home? The Longevity Yu Sheng with Abalone, Arctic Surf Clams and Salmon($208+) which is packed neatly in a nifty red box is a great choice. All the toppings are labelled and you will certainly take a fancy to the signature Yunnan Rose sauce and handmade sweet potato.

Sea whelk skewer, seaweed shrimp rolls, plum-pickled cherry tomatoes and sweet vinegar.
From 18 January to 26 February 2021, the dishes featured below are available as a la carte selections or presented as set menus (from $168++ per guest).

The nourishing Braised Abalone, Yunnan Ham, Sea Whelk and Cabbage Consomme warmed my soul from the very first sip. It's brimming with flavour, and laced with the sweetness of the ingredients resting in it. You know instantly that the clear soup had been slow-cooked and simmered for long hours with top quality ingredients for it to have achieved such richness and depth. This has got to be one of the best soups I have had in a long time. It's incredibly comforting, and I just kept reaching for more.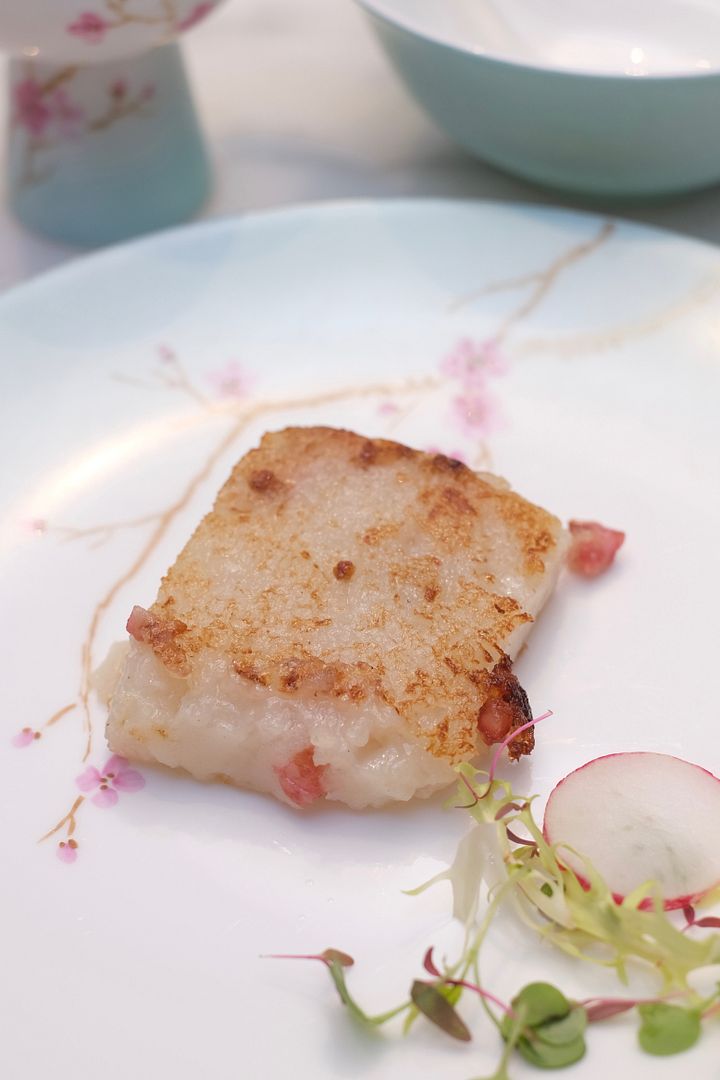 We were treated to a little surprise in the form of an amazingly soft and tasty carrot cake which is an extremely popular dim sum item.
The Steamed Cod Fillet with Fermented Black Beans and Olives might looked simple but it's anything but. The fresh cod was impeccably executed. Armed with a flawless texture and full of natural sweetness, the cod was already great on its own, but made even better by the tartness and slight savouriness present in the unique combination of black beans and olives. Never did the topping overwhelm the flavour of the fish, and I was certainly impressed by the technique and craft of Chef Jereme. Those who love a brilliant piece of cod which shines in all its natural glory will definitely relish yì's version.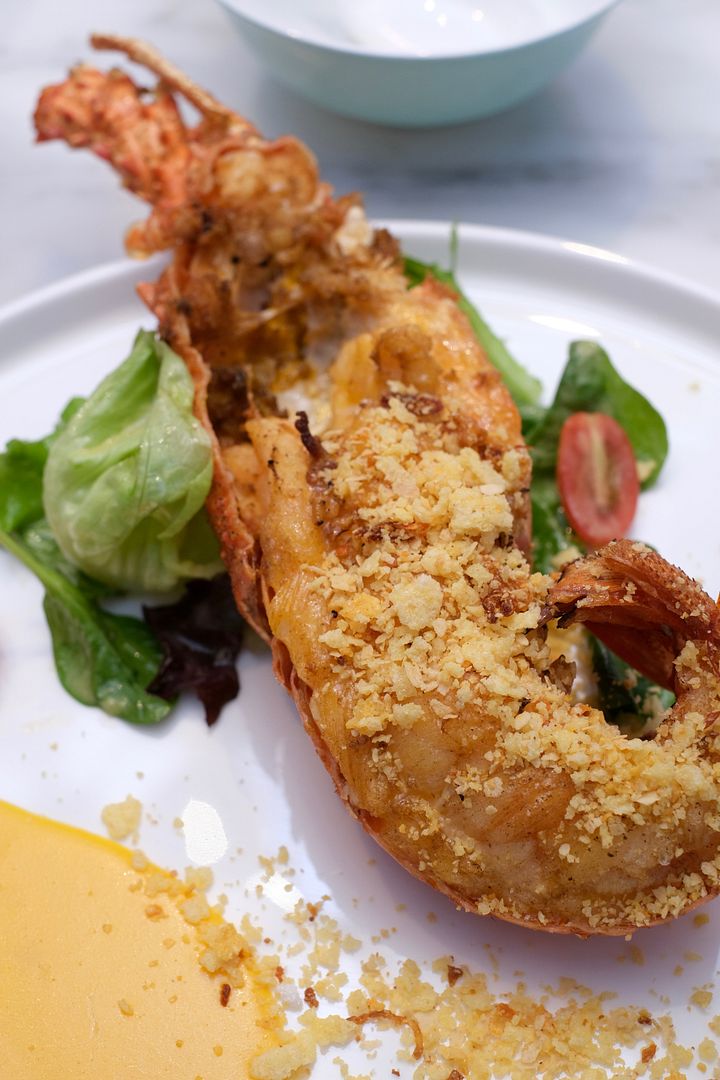 We were wowed by the stunning Baked Lobster with XO Sauce and Cheese. Lobster is a luxe dish that is pretty common on CNY menus these days but I promise you, yì's take on the luxurious seafood is outstanding, and like nothing you have come across. The plump lobster was succulent, which is not a common trait of lobsters that have been baked. Once again, the immaculate dish is testament to Chef Jereme's mastery. The light cheese sauce was not too rich, and worked in tandem with the XO sauce to accentuate the sweetness of the lobster. I adored the gentle sprinkling of crisps which added a little fragrance and texture to the beautifully-cooked crustacean. Absolutely delicious. When asked which of the dishes was our favourite, the lobster won the unanimous vote.
Another dish that I really enjoyed was the Slow-Cooked Sweet and Sour Pork Ribs with Fried Bun. These pork ribs, which were draped in a thick and dark sauce that emanated a lovely aroma, were exceptionally tender, and wonderfully juicy. Every bite promised an awfully well-balanced burst of flavour. Simply delectable! Both the adorable fried bun and white bun deserve a special mention as well, not just because they are the cutest little buns but because of their textures. The white bun was soft and springy, and the fluffy fried bun was encased in a thin crisp exterior which cracked apart easily as I sank my teeth into it. Coat the buns in the luscious sauce and you have yourself a little treat!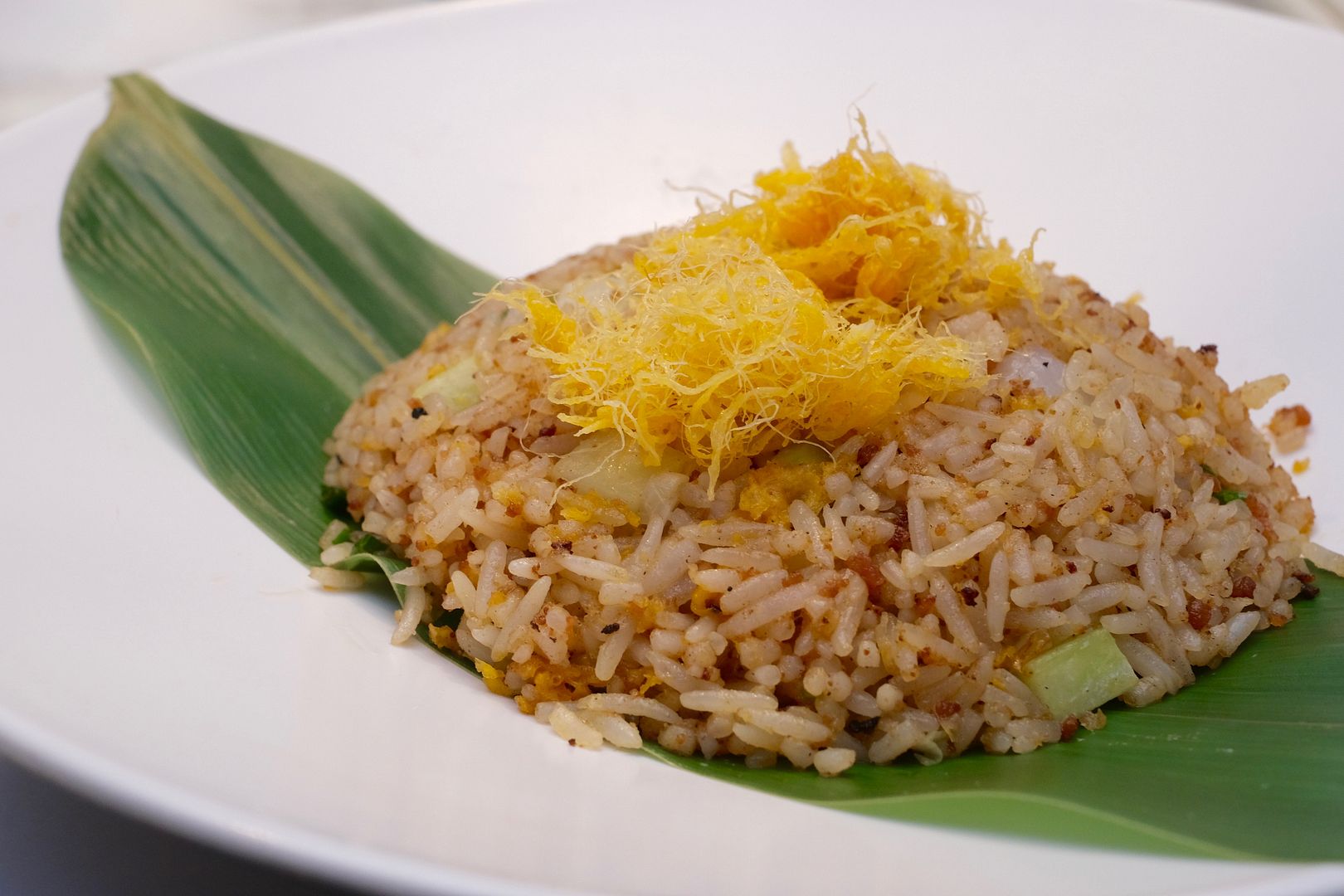 Chef Jereme's Signature Golden Fried Rice with Preserved Meats is just about the perfect dish to round off the fantastic selection of savoury dishes we just had. This hearty and fragrant ensemble will cement its place in your heart, and you will always think about it.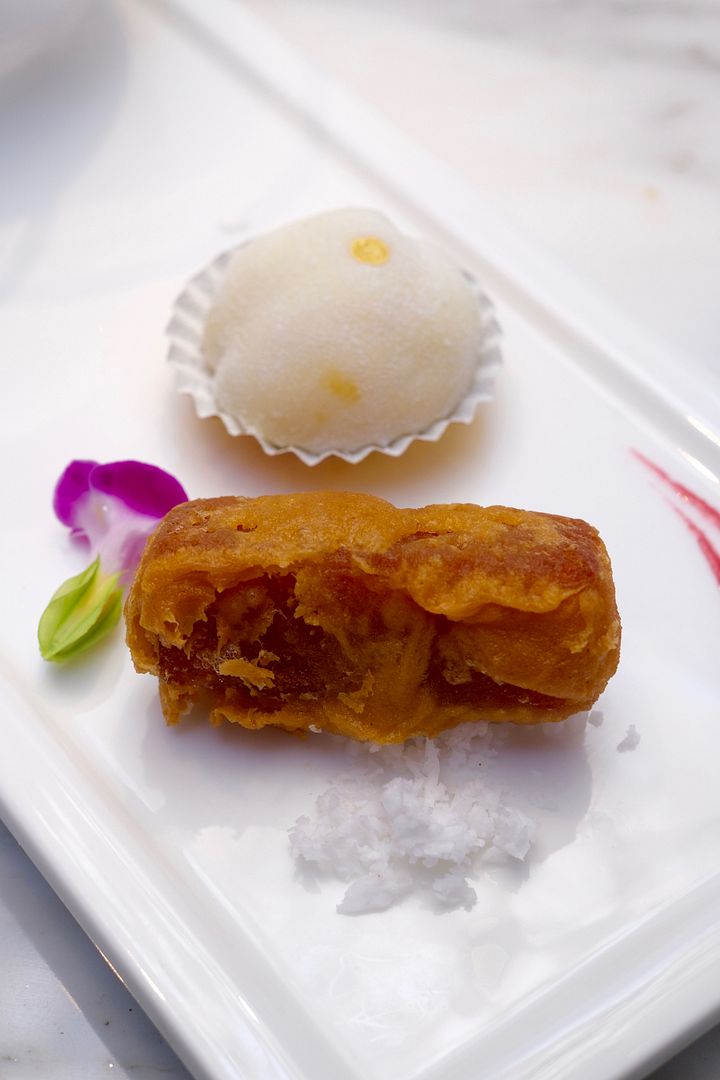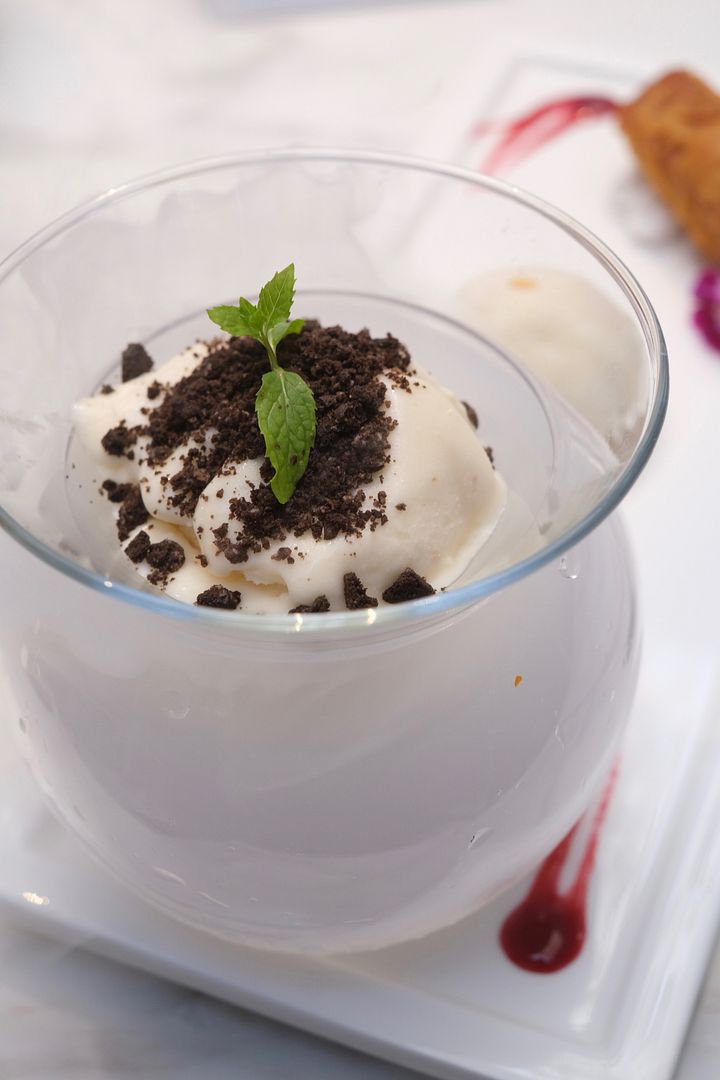 No one ever says no to a light and refreshing array of desserts, well, at least not me. The Crispy Glutinous Rice Cake with Shredded Coconut was my favourite. Wrapped in a really crisp jacket, the mildly sweet and sticky rice cake won me over effortlessly. The Stuffed Glutinous Rice Dumpling with mixed fruit packed a cold and creamy core, and the Fermented Rice Wine Ice Cream dazzled with its unique taste that's complemented by a delicate tartness.
I heard that they are almost fully booked for the entire Chinese New Year period so do ring them up soon to make your reservation! You can even enjoy your reunion feast in the spacious Raffles Hotel Residence Suite at a top of of $500++, if you like.
Raffles Hotel
1 Beach Road, Singapore 189673