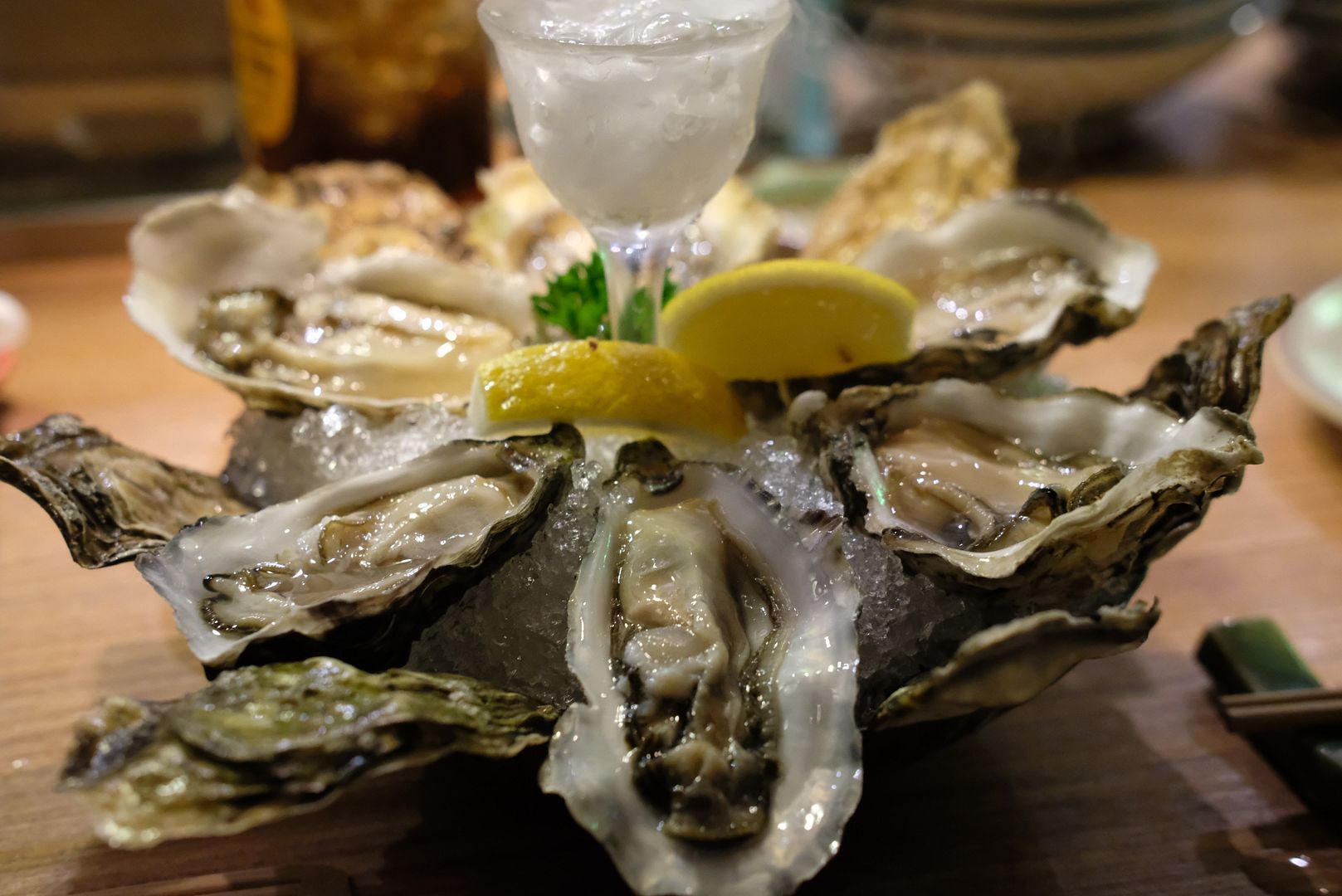 Kakiin Oyster Bar is a cozy Japanese izakaya in Orchard Plaza which accommodates 8-10 people in each seating. We made a reservation online for the 615pm seating but realised that it was already half full when we got there punctually. I later realised that the seatings run from 530pm - 8pm, and from 815pm - 1030pm. As everyone is seated at the counter, we could all watch the Japanese chef, and his 2 assistants, hard at work while navigating skillfully around the tiny kitchen. Even though the space is small, it did not reek of oil, or left us smelling like a walking bbq or fryer after we were done with the meal.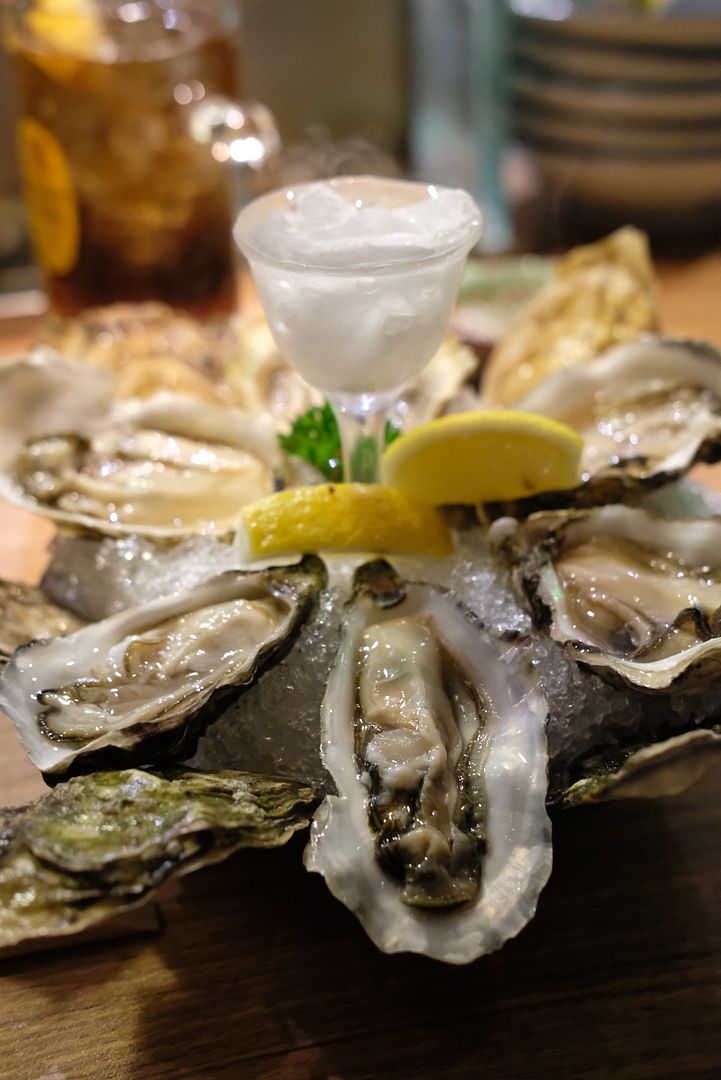 Kakiin prides itself on offering only the freshest oysters from different parts of the world. So, of course, we had to start with Half a Dozen Oysters($29), right? You just can't come to an oyster bar and not order oysters! There were 3 different types of oysters(I think Irish and Canadian and something - I wasn't paying attention oops) that were freshly shucked upon order, and they were all plump, briny and fresh. They were not too intense nor did they leave an acrid taste in our mouths. We quite enjoyed the oysters!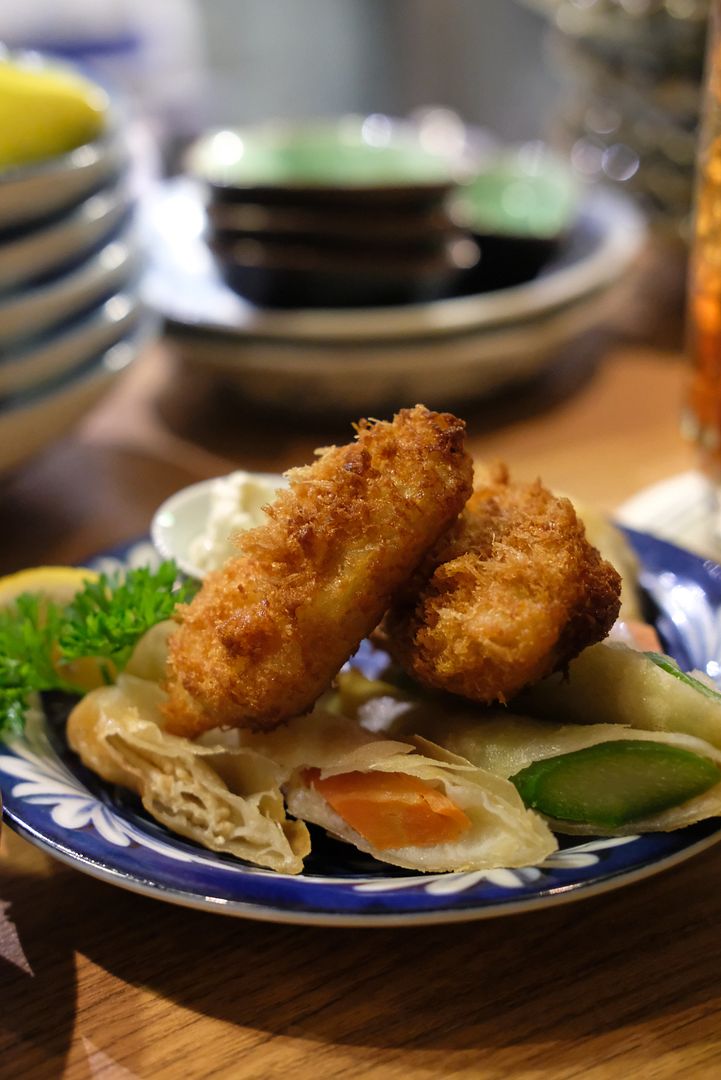 Fried Oysters are always a good idea. They are always yummy especially with an accompanying cold and tart sauce.

Highly recommended by a foodie I follow on instagram, the Chicken Liver($10) is a must-order. I'm not a fan of liver to be honest, but this was yum! I think it's largely due to the sauce that it's coated in, but the liver itself was wonderfully cooked. Each bite of the firm but tender liver did not lack that characteristic and distinctive taste of liver, which was nicely balanced out by the savoury sauce. Every mouthful promised a burst of umami!

The Kani Croquette ($9) was just alright. I have had better elsewhere at more affordable prices.

Encased in a crisp and tasty batter, the juicy Tori Karaage ($10) was quite delightful. It's hard to go wrong with fried chicken, and I order them at every izakaya I visit, but Kakiin's rendition left an impression with its thicker and crunchier batter.
Thin but tender, the Beef Skirt ($25) was pretty decent, and was drizzled with a lovely sauce that perked up the meat. However, I probably won't order this again if I return as here are better dishes on the menu.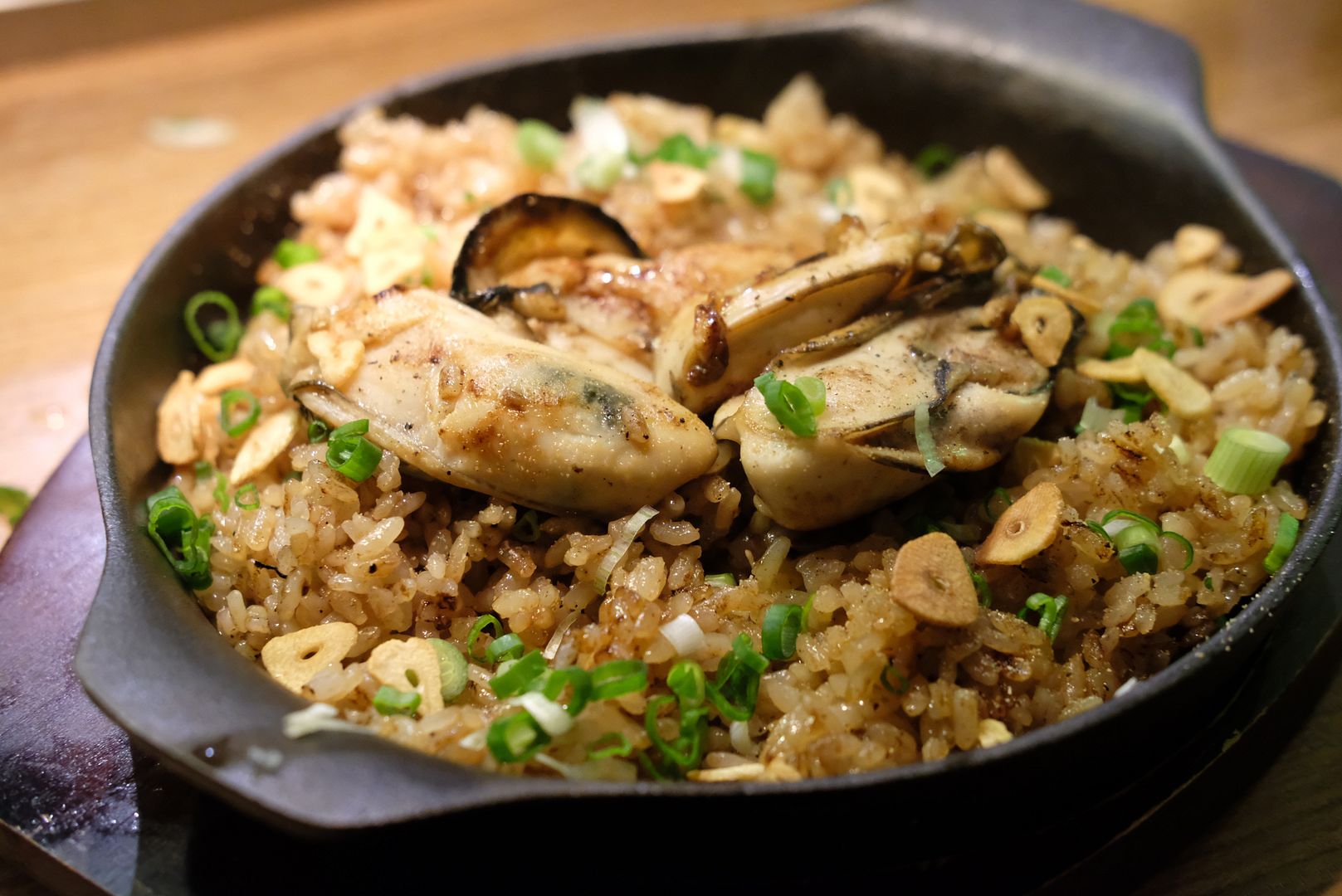 The Oyster Garlic Fried Rice ($19) is another must-order at Kakiin. Expertly cooked up by the chef-owner, the tasty rice had the right amount of stickiness, and was packed with ample punches of garlic. The fat oysters were not overly cooked and still retained their creamy centres. Even though we were super full by then, we wiped the entire plate clean!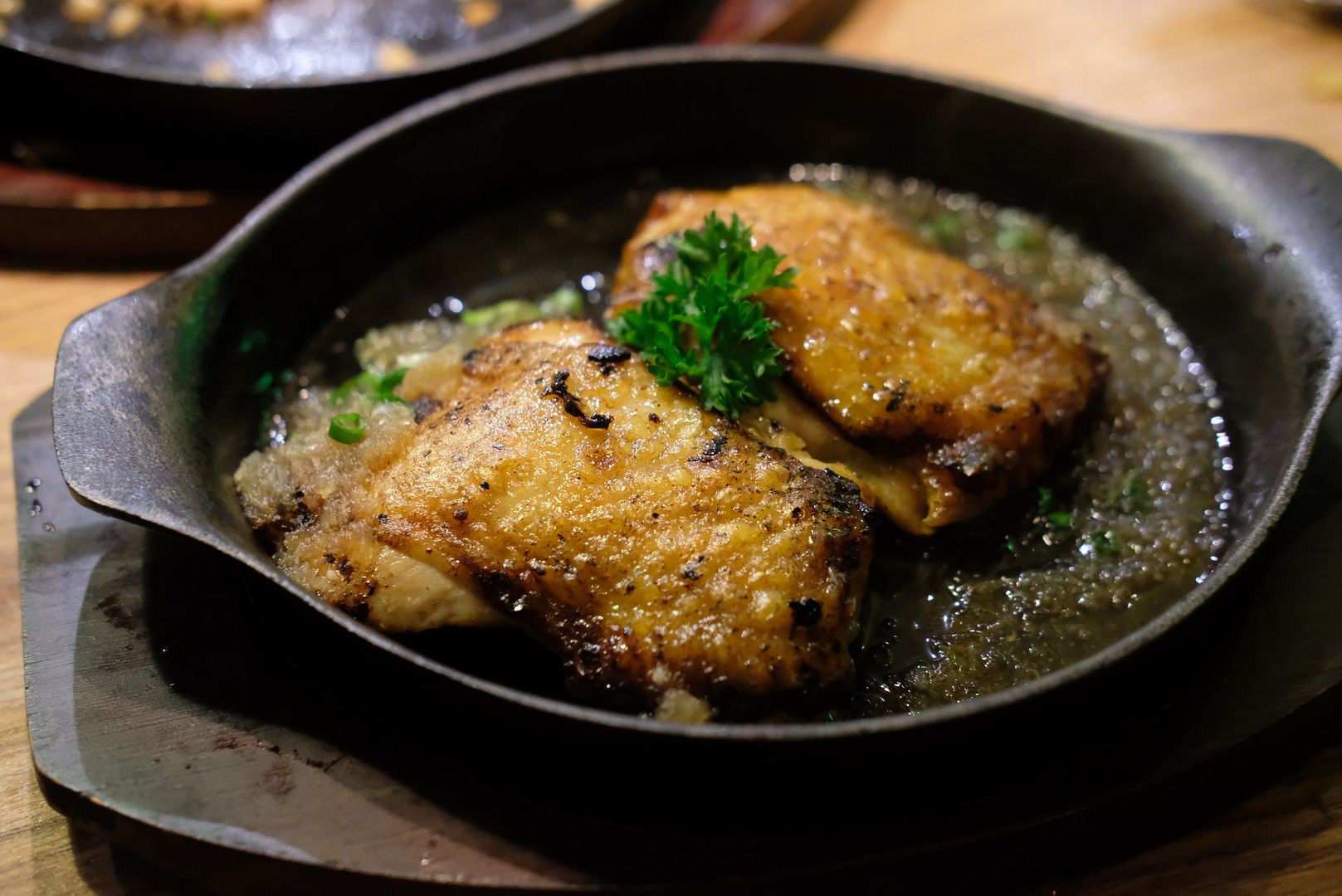 I had no idea that the Chicken Thigh ($14) would come in such a large portion. We really were struggling to even finish the rice before the chicken thigh came. I was seriously regretting my decision of ordering this when I was watching the chef cook it right in front of me. When it arrived piping hot, the chef placed a round piece of tall "paper border" around the dish so that the oil wouldn't splatter out. Once the dish settled down a little, I took a bite of the chicken and was amazed by how tender and juicy it was. It was cooked to perfection, and had a slightly crisp skin. To think I was regretting getting this! This was actually one of the highlights for me, and I managed to wolf down an entire piece of chicken thigh on my own. Thank God stomachs can expand.


We rounded off the night with some Caramelised Apples with Ricotta ($10). The sweetness of the warm apples went really well with the tangy ricotto cheese mix. While it wasn't by any means outstanding, we enjoyed it and would order it again if we return.
We started with 2 highballs(12 each). I asked if they do flavoured highballs and chef promptly said he could do a coke highball. Didn't think I was going to be charged $5 for a can of coke on top of the price of the 2 highballs to be honest but do take note of that!
The food at Kakiin is generally pretty good, and I can see myself coming back!
150 Orchard Rd, #01-37 Orchard Plaza, Singapore 238841
Orchard Plaza - Drink and KTV