Critically-acclaimed Tiffin Room at Raffles Hotel Singapore and fusion American smokehouse Meatsmith Little India have teamed up to present an enthralling showcase of authentic North Indian specialties and Indian-accented southern American barbecue delights at the historic Tiffin Room. This exclusive and not-to-be-missed collaboration will run for just 2 weeks from 22 April to 6 May 2021. Before you rush off to make a reservation, have a look at what's in store!
Diners can expect a masterful menu that promise an array of signature dishes packed with robust flavours elevated with aromatic Indian spices from both Chef Kuldeep Negi of Tiffin Room and Kurt Sombero, Head Chef of Meat Smith Little India. Available for both lunch and dinner are 2 set menus ($98/guest, $88/guest-vegetarian menu) which promise an array of impeccable creations which will, no doubt, leave a deep impression and leave you wishing for more.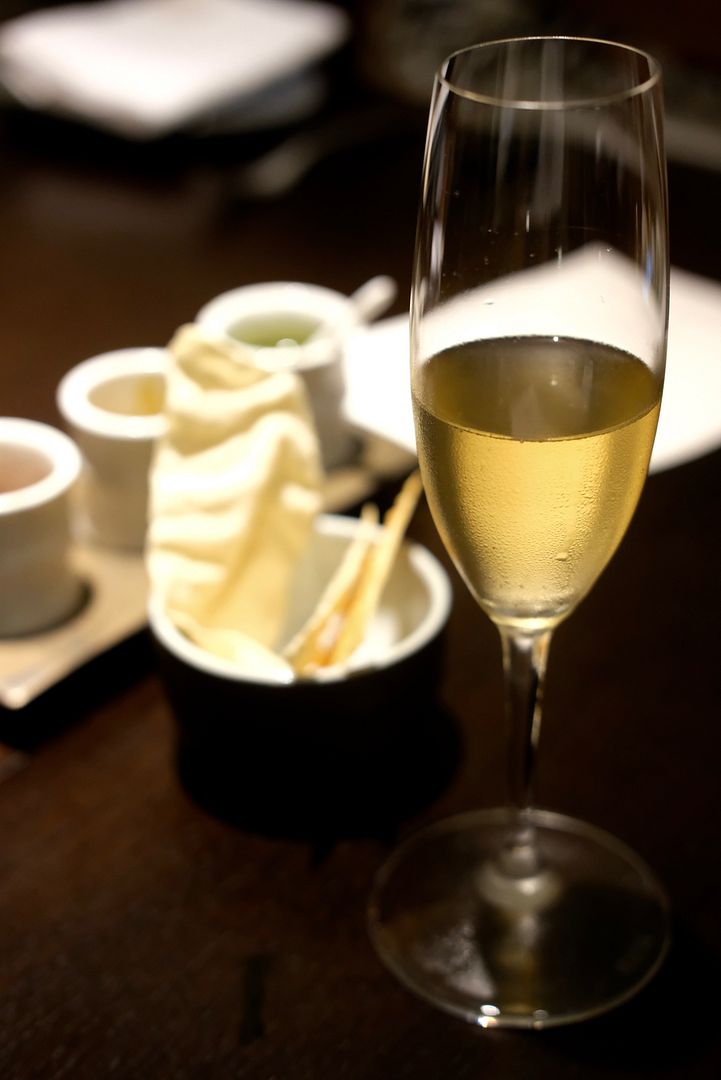 On 22 April, a special Opening Dinner menu($118/guest, $108/guest - vegetarian menu) will be served to celebrate and kickstart the collaboration. The set menu comprises a delectable welcome snack from Tiffin Room and a refreshing cocktail by Meatsmith Little India, on top of the curated menu items that will be available from 23 April. Guests will also have the opportunity to meet both Chef Kuldeep and Chef Kurt in person at dinner.

Before the first course even arrived, I was stuffing myself silly with the light and fragrant papadum which is accompanied by mint chutney, mango chutney and lemon pickle. My pick was the mango chutney which I spooned unapologetically onto each small piece of papadum that I broke off (so I don't look too greedy with a heaping portion of chutney on a big piece of papadum). Our table had multiple servings of the papadum, because no one could resist the yummy snack.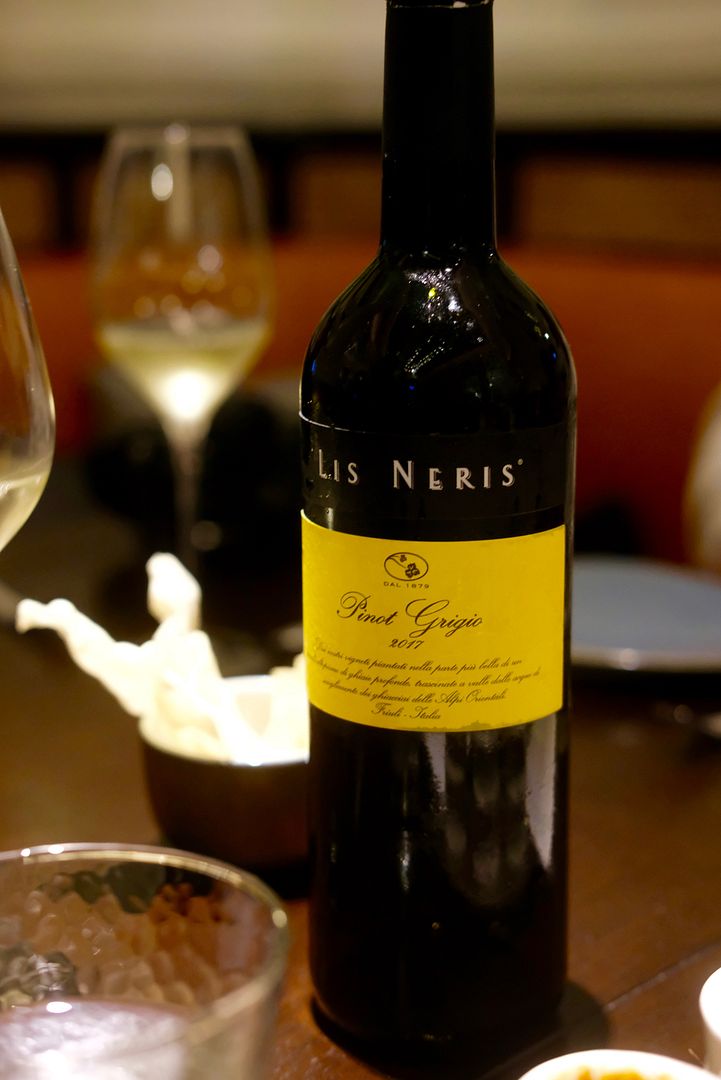 Wine Pairing: S$58 per guest
An Italian Pinot Grigio to pair with our first course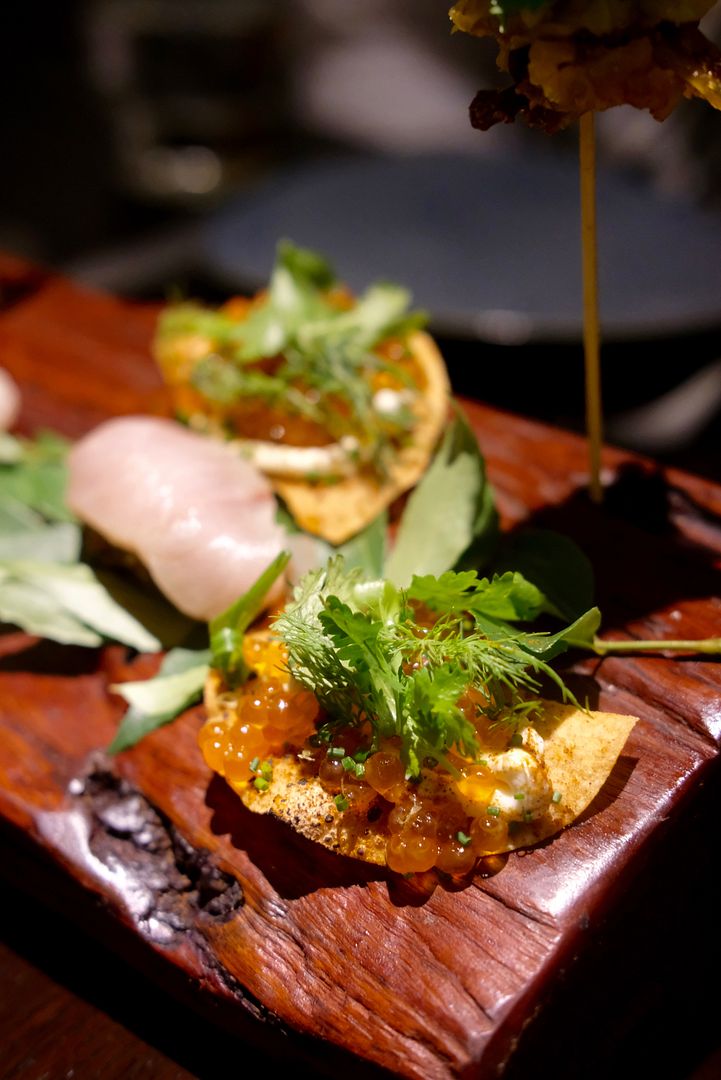 Presented in a stunning fashion, the Cured Fish Biryani Nigiri, Ikura Papadum, and Oyster Leaf and Cabbage were an absolute treat for the senses. Not only were they pleasing to the eyes, they certainly pleased our palates. As a huge lover of Japanese food, I couldn't wait to dive into the nigiri which cleverly brought Japanese and Indian elements together. The rice was harder that I had expected but the firm rice grains lent a good textural contrast to the soft fish. The addictive ikura papadum stole my heart with its playful ensemble of flavours and textures, and I was silently crying out for more.
The carnivore in me removed the oyster leaf which, according to my dining partners, tasted just like oyster, but I quite enjoyed the fried cabbage!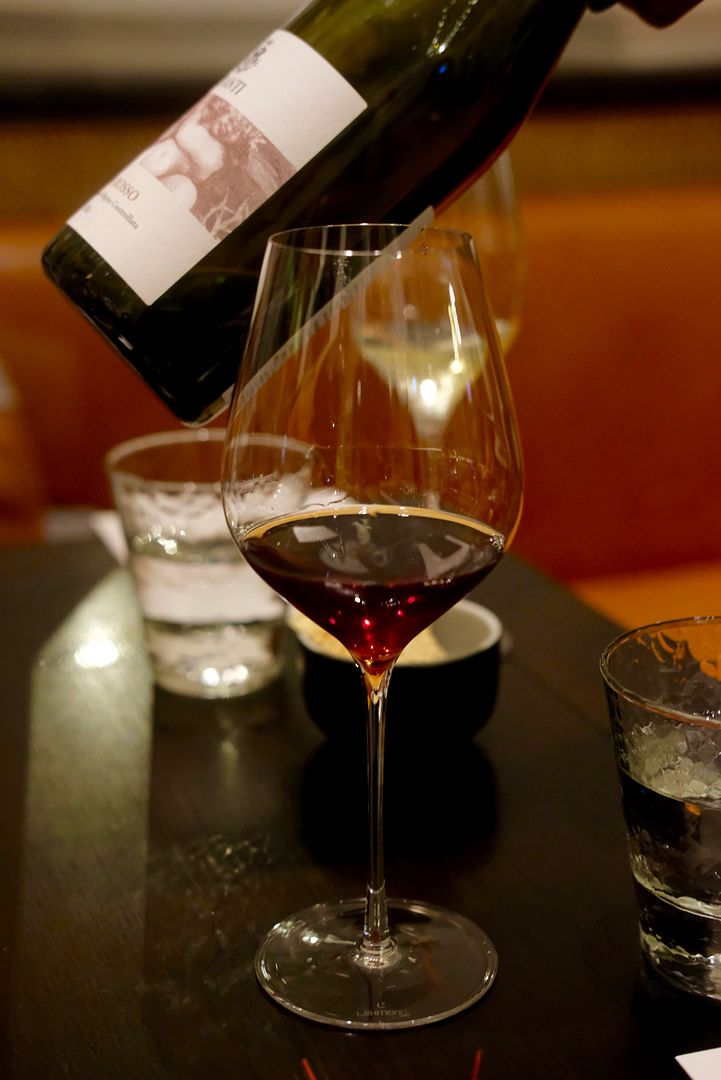 One of the dishes that I will think about for a long time to come is the immaculate Curried Granita Carabinero. Chef Kurt dressed the fresh and plump carabinero with a myriad of ingredients. It might look like a lot is going on, but all the flavours, though pronounced individually, came together seamlessly and harmoniously to accentuate the natural sweetness of the prawn — an exquisitely sweet symphony. I particularly adored the smoky curried granita which I was desperately trying to scoop up.

Have you tried Moroccan wine? This was my first ever encounter with Moroccan wine and I was quite enamoured with this beautiful glass of syrah!

Sitting in Tiffin Room's signature Tiffin Boxes are Lamb Chop Masala, Chicken Curry, Tiffin Dal , and Fish Biryani. A captivating aroma tickled my nose even before the iconic tiffin boxes were even set down on our table. Wonderfully luscious, rich, and rocking the most perfect consistency, the creamy masala, curry, and makhani went beautifully with the slightly fluffy cheese, garlic, and butter naan. The non-greasy pieces of naan were tasty enough on their own, but made even better by the accompanying curries. My favourite pairing would be the chicken curry with the cheese or garlic naan. Although full, I wolfed down more servings of naan than I intended to, but you just can't say no to that brilliant curry and soft, warm naan! I quite enjoyed the fish biryani as well and was gingerly scooping spoonful after spoonful of it onto my plate. I'm not a big fan of Indian cuisine to be honest, but this dreamy set-up was disarmingly delicious, and too easy to love.

Torched right by the table, the Smoked Coconut and Jackfruit Jam was an interesting creation which allowed both fruits to shine. I was surprised that the creamy jackfruit jam wasn't overpowering at all. Chef Kurt's signature dessert is definitely an excellent take on the strong-tasting fruit, and the torched meringue was just the cherry on top.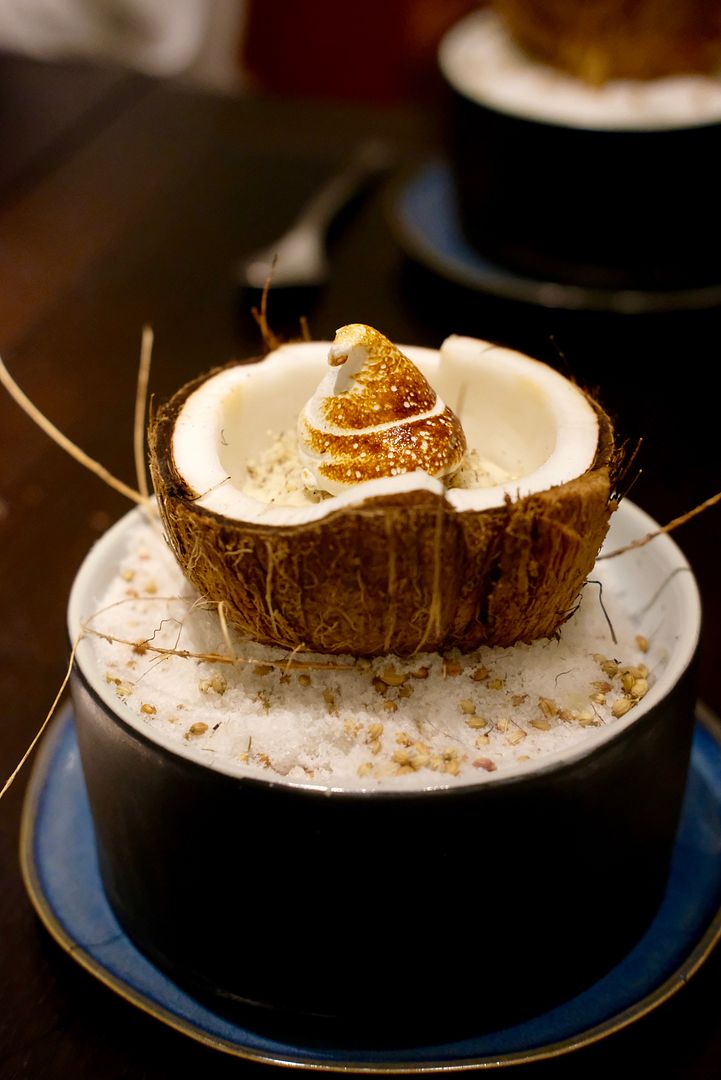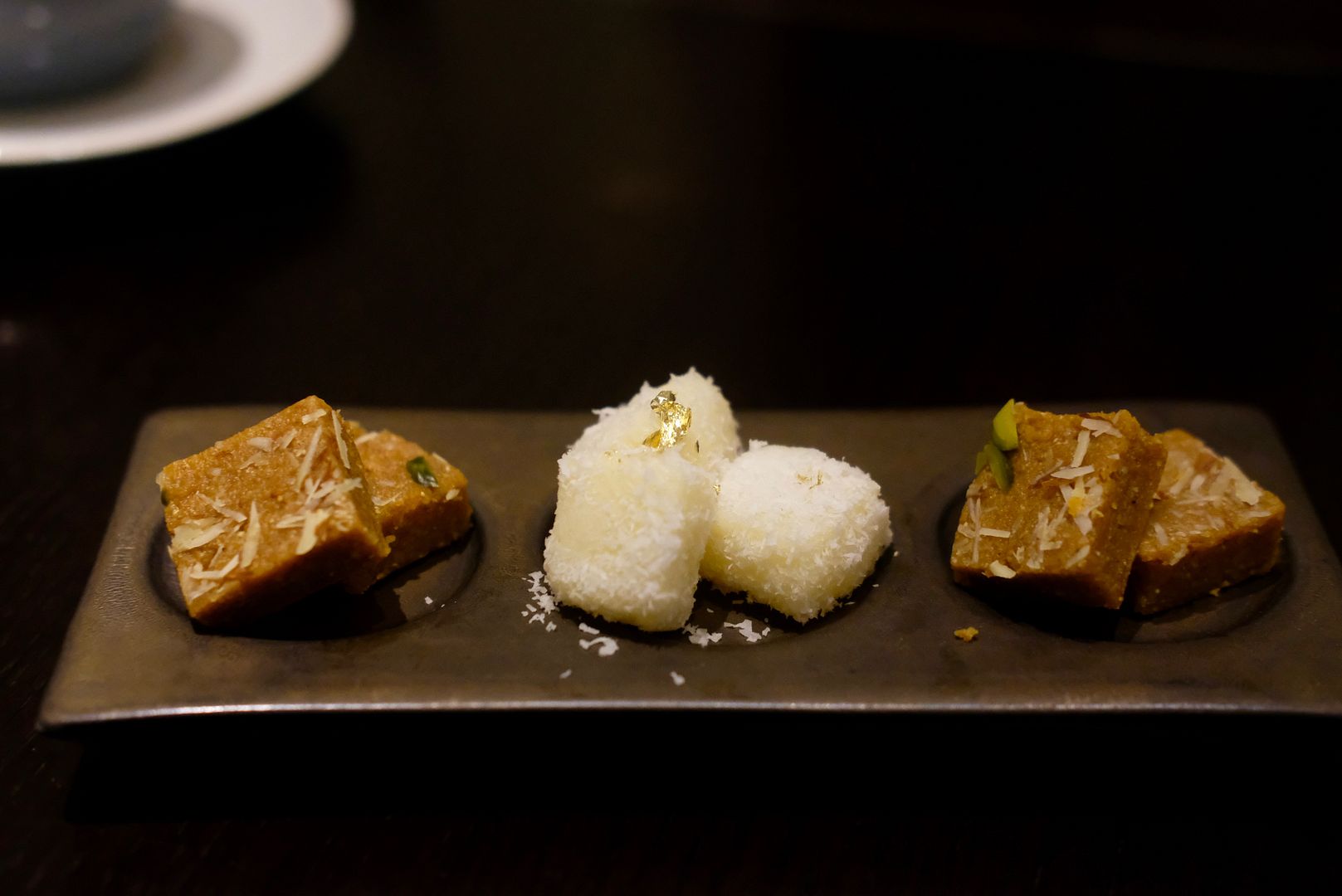 The Indian equivalent of petit fours were served shortly after dessert. The Besan Burfi, and Chenna Murki were nice little treats to round off the meal. I also had a pot of fragrant English Breakfast tea to go with the sweet morsels.
In all honesty, I've never enjoyed Indian food as it is usually laden with spices and can be quite spicy. But this particular meal at Tiffin Room has made me a convert. I really loved the naan and chicken curry!!! Will seriously come back just for them.
I'll highly recommend that you give this exclusive collaboration a go because the food is really pretty impressive. And if you're a loyal fan of Tiffin Room, or Meatsmith Little India, you wouldn't want to miss this.

Note that during this promotional period, only a limited selection of the regular Tiffin Room à la carte menu will be available
Reservations are already rolling in so do get yours in as soon as possible! You can make a reservation at https://booking.resdiary.com/TablePlus/Standard/TiffinRoom

1 Beach Rd, Singapore 189673
Raffles Hotel
Daily : 12pm - 2pm, 630pm - 9pm