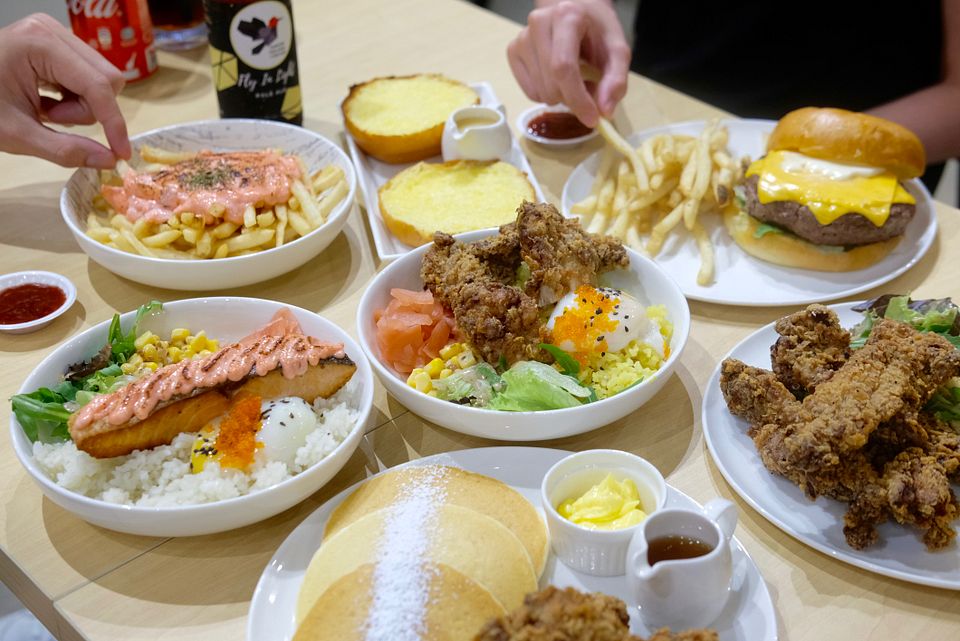 Hidden within NEWest is Birdfolks, a new spot that's especially proud of their fried chicken and rice bowls. With an interesting menu packed with a diverse range of offerings — from local tea and coffee to craft beers, and Japanese-inspired rice bowls to pancakes — Birdfolks hopes to draw more than just the residents in the area to their humble space.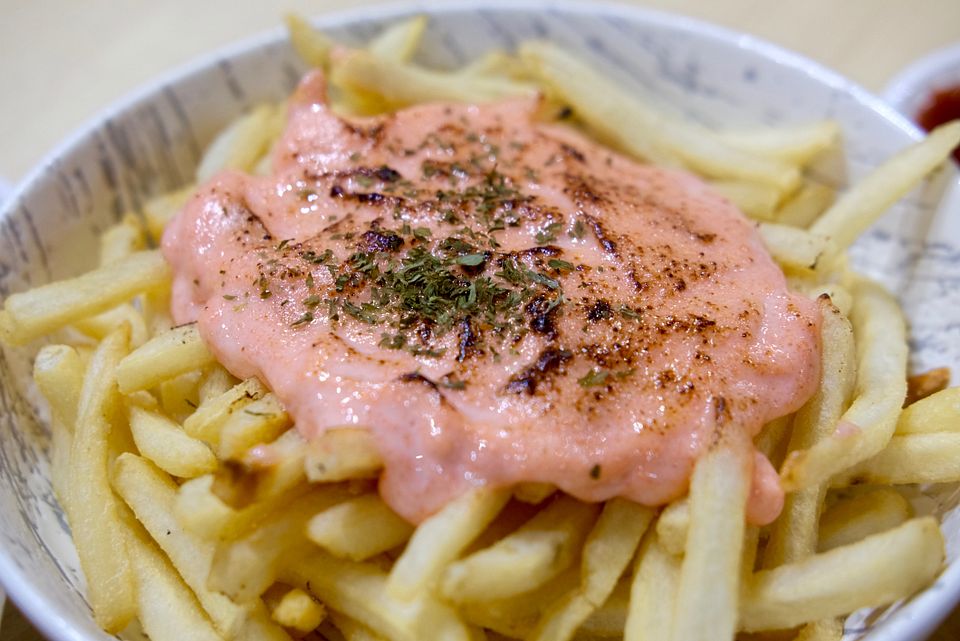 We started the meal with a side of
Mentaiko Fries($10)
. Although there's nothing particularly special about this, mentaiko fries are always a good idea. Who can get enough of umami-packed mentaiko mayo!
The Chicken and Pancakes ($14) seem more ideal for brunch but if you're someone who prefers brunch for dinner, go for it. I'm guessing the pancakes are not made in-house but they were a decent accompaniment to the tender fried chicken. I've always liked fried chicken with maple syrup so this was quite enjoyable for me.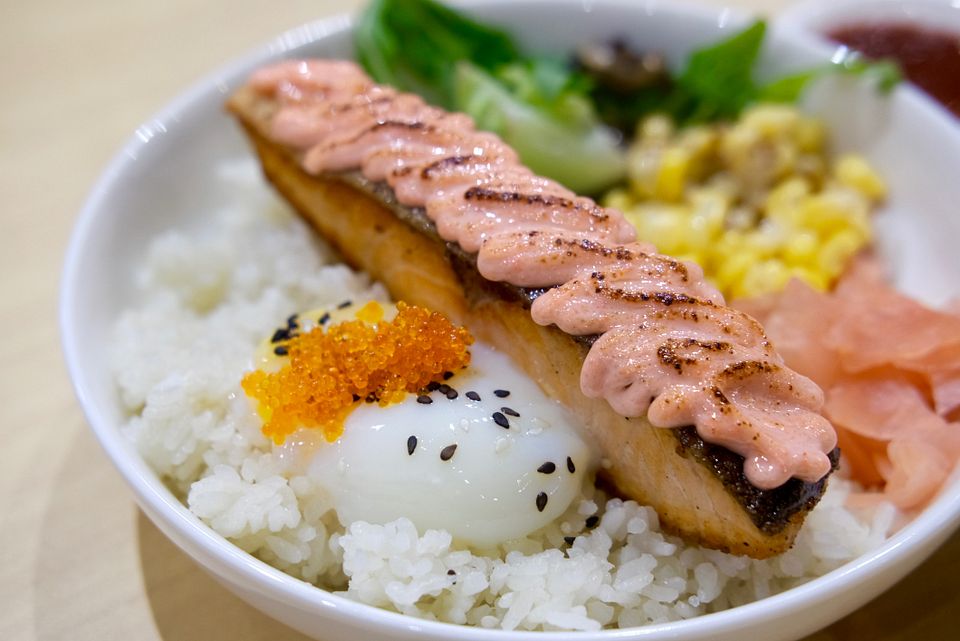 You can't go wrong with the Mentaiko Salmon Bowl ($13.50). Birdfolks' rendition is nothing fanciful but satisfying enough with a perfect onsen egg topped with a gentle sprinkling of tobiko, and a fluffy bed of sushi rice. We thought the rice was well seasoned and had just the right stickiness. We appreciated that the bowl came with some greens and a side of corn so as to make it a more balanced meal. Our only gripe would be that the salmon seemed a tad small. Diners can choose from sushi rice, garlic butter rice, or a mesclun salad base for their bowls.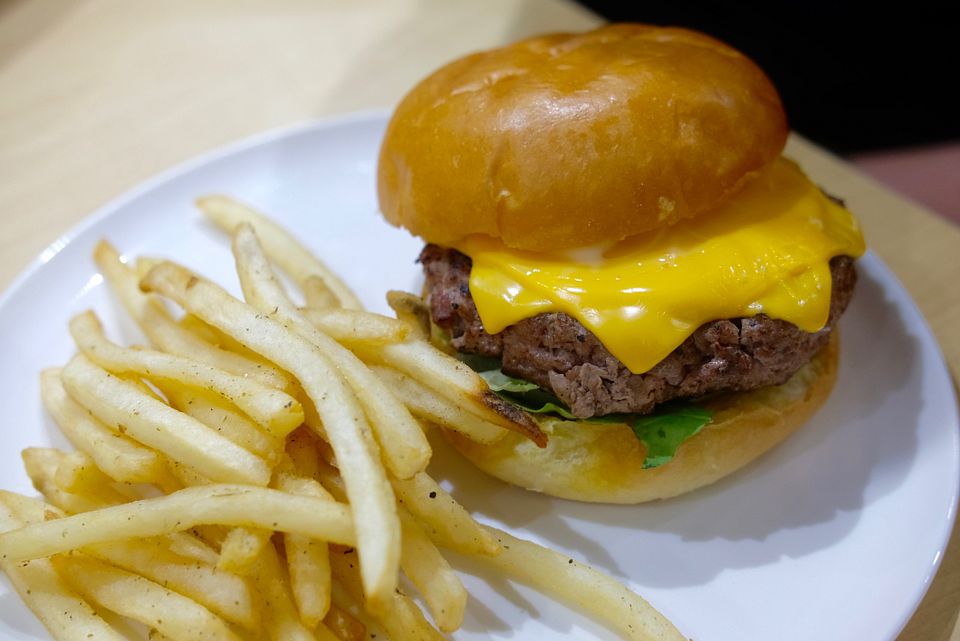 We gave their Sous-Vide Cheeseburger ($17) a go as well.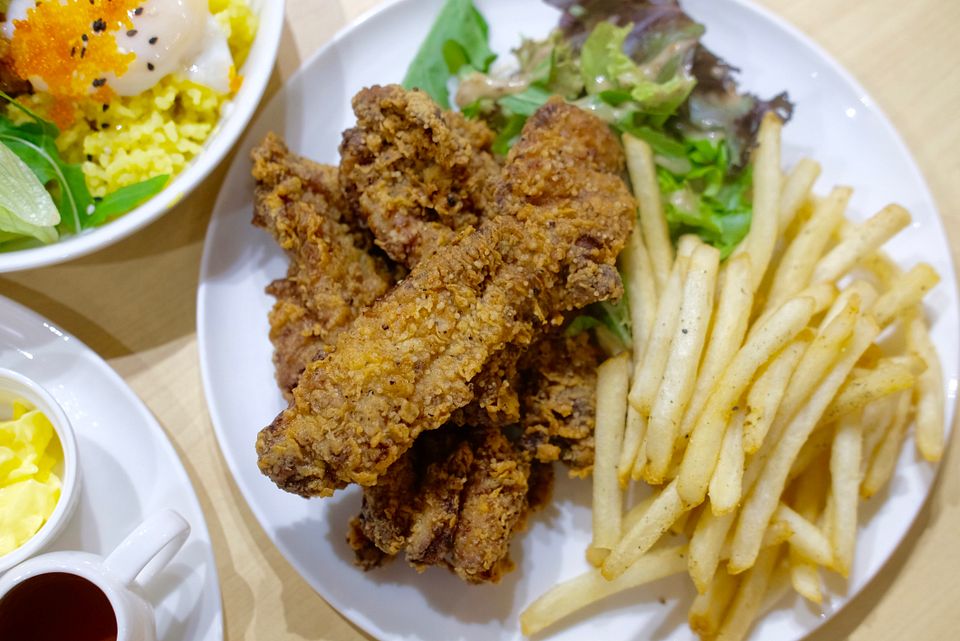 Birdfolks prides itself on its fried chicken. Here we have the Fried Tenderthighs($12) which features Birdfolks' signature fried boneless thigh fillet, oregano fries, and garden greens. Biting into the crisp jacket encasing the thigh fillets reveal pretty tender and juicy meat. It's a simple dish, but executed fairly well, and a great dish to share with your buddies over a round of beer($8/bottle).

The Fried Chicken Bowl ($10) is built with the same toppings as the Mentaiko Salmon bowl, with just the star ingredient swapped out for fried tenderthighs. Interestingly, what had us reaching incessantly for was the fragrant garlic rice. I would say the rice bowls here are pretty good options for a fuss-free, and yummy dinner.
Another item that we all wouldn't mind a second serving of was the Crispy Bun and Condensed Milk ($4). The generously buttered brioche that's been toasted to a crisp was a delight to bite into!

Birdfolks isn't the easiest spot to locate, as it's sitting in the middle of the quiet mall, away from the bustling al fresco area, but you might find their rice bowls and fried chicken worth the short walk around the mall.

1 West Coast Drive
#01-75 NEWest
Singapore 128020