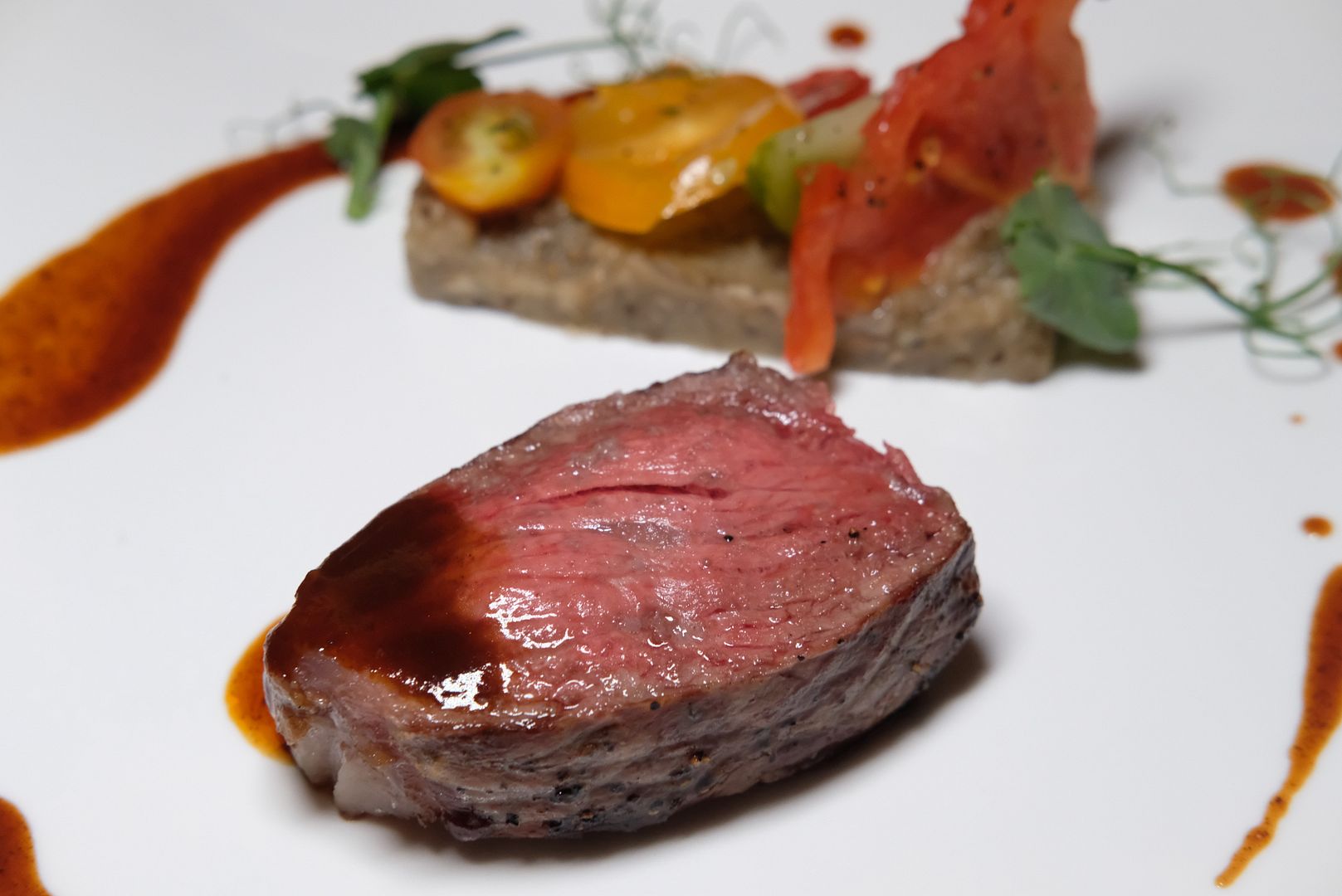 I still think about my last visit to Tablescape at Grand Park City Hall, where I was blown away by their outstanding Risotto, and delicious Fettuccine that was topped with an unbelievably generous sprinkling of fresh black truffles. The modern European restaurant has undergone some changes, and has a new executive chef at the helm. Hence, you can, of course, expect a refreshed a la carte menu with new creations, and also spanking new degustation menus(4 course - $88, 6 course - $108, 8 course - $128) come dinnertime.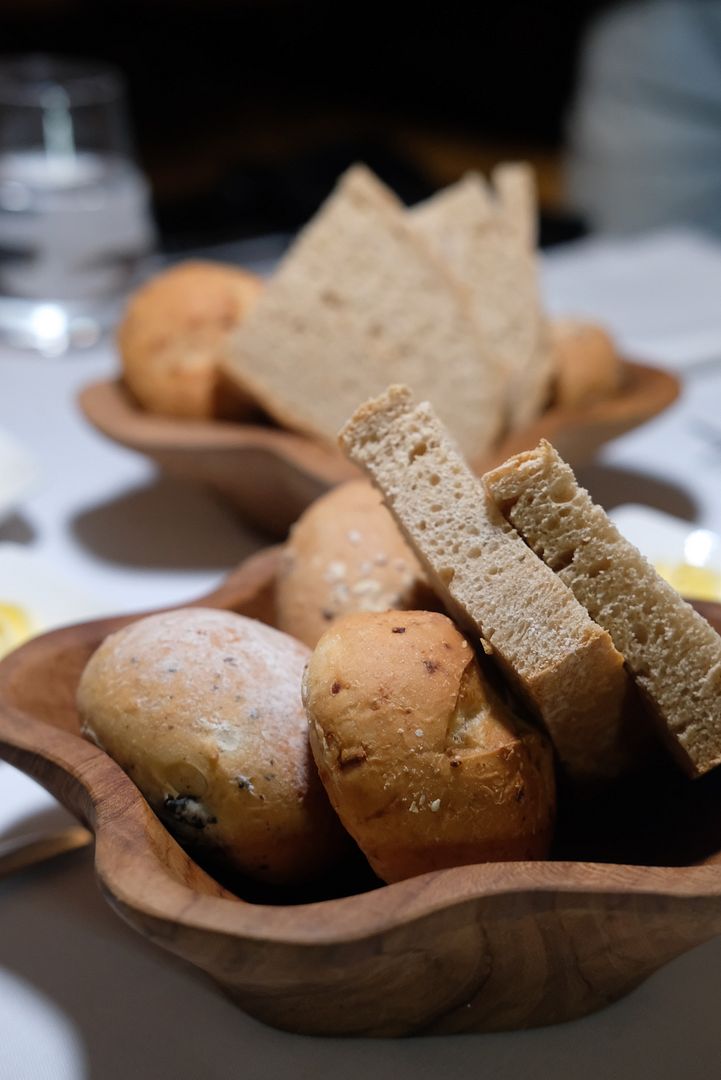 One of the things that always get me excited is Tablescape's freshly baked bread and house-churned butter. Pre-COVID times saw a bread trolley filled with an assortment of fragrant bread (a visually pleasing sight!) making its rounds in the restaurant, gently pushed by a server who introduces the bread selection to diners at every table. Diners can then pick the bread they desire. However, the pandemic has changed things quite a fair bit, as we all know, and bowls of bread are now served to your table instead. While I didn't get to see my favourite bread trolley, I was still excited about the bread! I particularly enjoyed the Onion bread, with a copious amount of butter. Make sure you enquire about their amazing lobster butter when you're here!

Delightful amuse bouche with cod as the star.
All dishes are in "Degustation" portions. The actual a la carte portions are bigger. Prices reflected are for a la carte portions.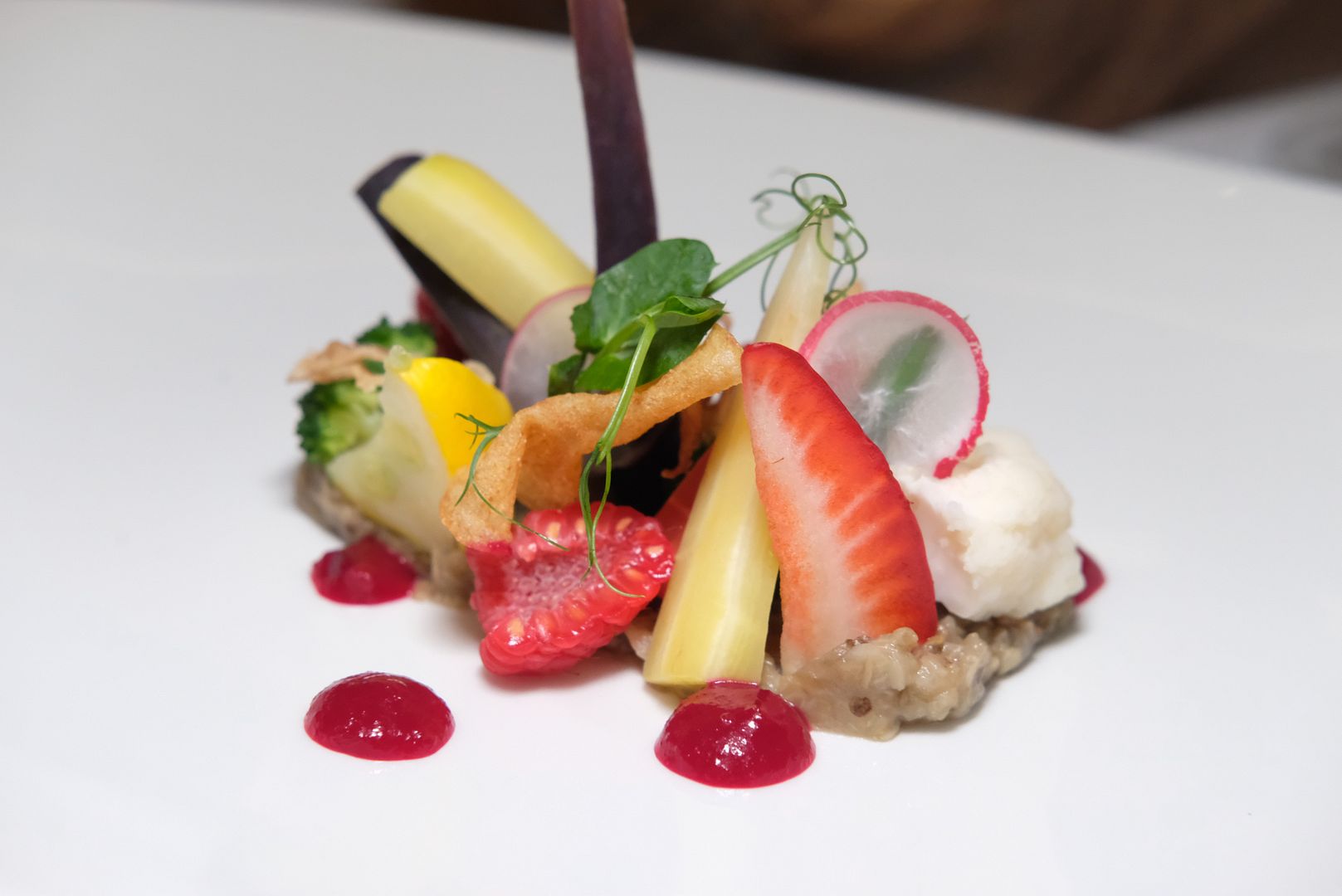 Inspired by our very own UNESCO World Heritage site, the pretty Botanic Garden ($26) is an ensemble of seasonal vegetables cooked in different ways. A secret dressing of olive oil, white onion, pommery mustard, and raspberry vinaigrette is then poured over, and an accompanying glass of lapsang souchong tea helps to enhance the smokiness of the flavours.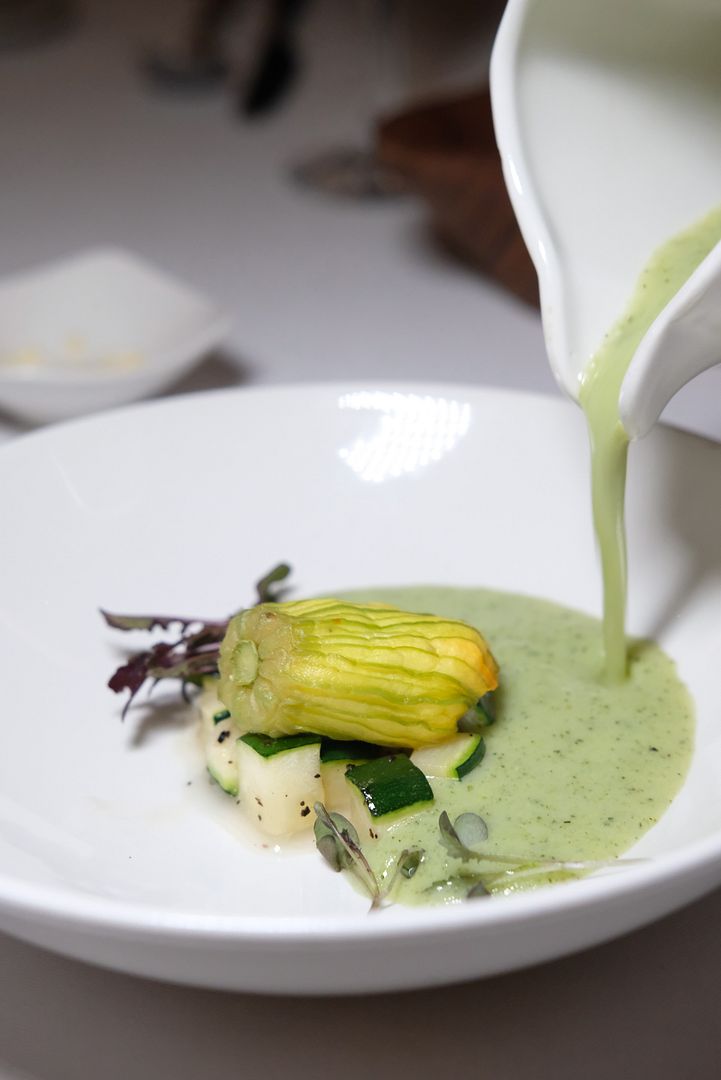 Even though I usually steer clear of vegetables, I finished about half of the zucchini cream soup! The Zucchini($24) is a dish meant to showcase the various aspects of zucchini. Typically, in European cuisine, vegetables are served raw or lightly grilled, but Tablescape has taken things to another level by presenting this well-loved vegetable in a soup dish. My favourite element had to be the zucchini flower which was stuffed with ricotta cheese, and steamed. Steaming, instead of frying, the flower allows it to stay wholly intact, and retain its subtle natural flavours.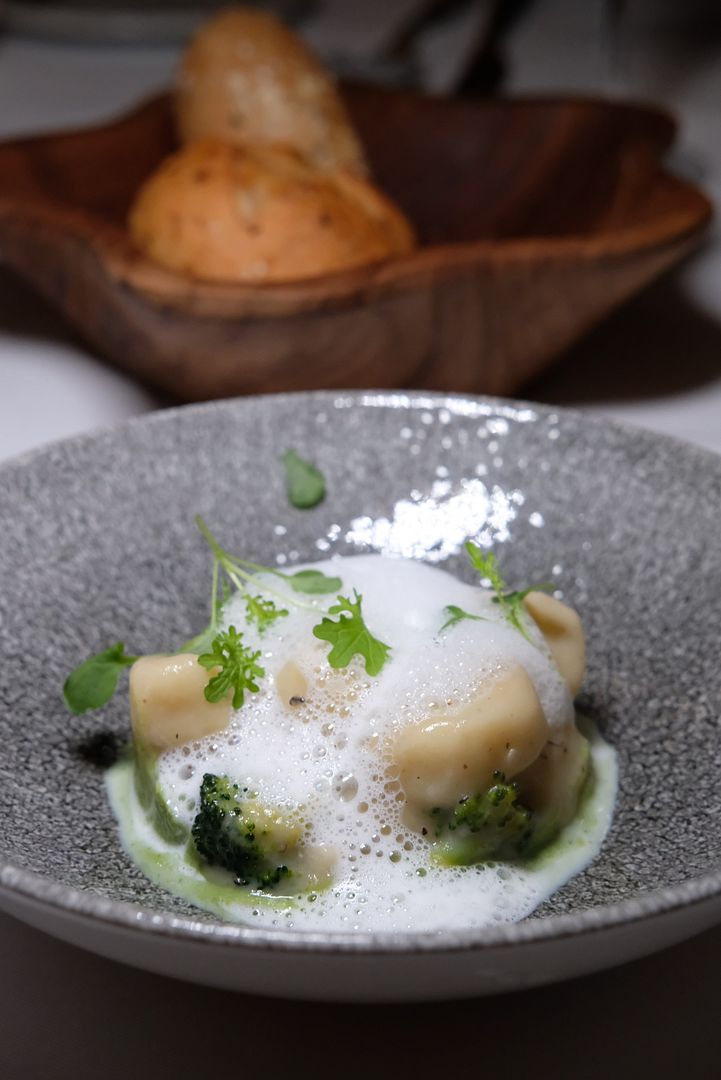 Hand made in-house using a traditional Italian recipe of 75% potato, the Gnocchi($28) is served with broccoli cream, black mussels, and a wasabi foam. I loved that the gnocchi was decently firm, and soft inside, and the taste of potato was distinct but not overpowering. The juices from the mussels are used to cook the gnocchi, so there's a hint of brininess or a taste of the sea in the potato parcels. Interestingly, this dish uses little to zero salt in the preparation, as all the umami comes from the mussels, anchovies used in the broccoli cream, and fish stock in the wasabi foam. The delicate flavours were cleverly accentuated and highlighted, and melded together quite perfectly.


Now, the stunner was undoubtedly the Sanchoku Wagyu Beef ($68). The Australian wagyu striploin has a marbling score of 5.5. When it comes to good beef, just a dash of salt and pepper would usually do the beef justice. And that was indeed the case here. The wagyu is seasoned simply, and grilled in the Josper, before it is brushed with a gentle touch of beef jus, and served with charcoal grilled eggplant and tomatoes. The beef was absolutely beautiful. Succulent, juicy, and bursting with umami, every bite of the beef was a party in my mouth. Downright delish!
Frankly, I did not expect the Champagne($14) jelly to be this yummy. The cold jelly carried a faint scent of champagne and paired brilliantly with the adorable blobs of mascarpone cheese. Adorned with fresh assorted berries and garnished with candied orange peel, the jelly took all of us by surprise as it left a deeper impression than the chocolate cake.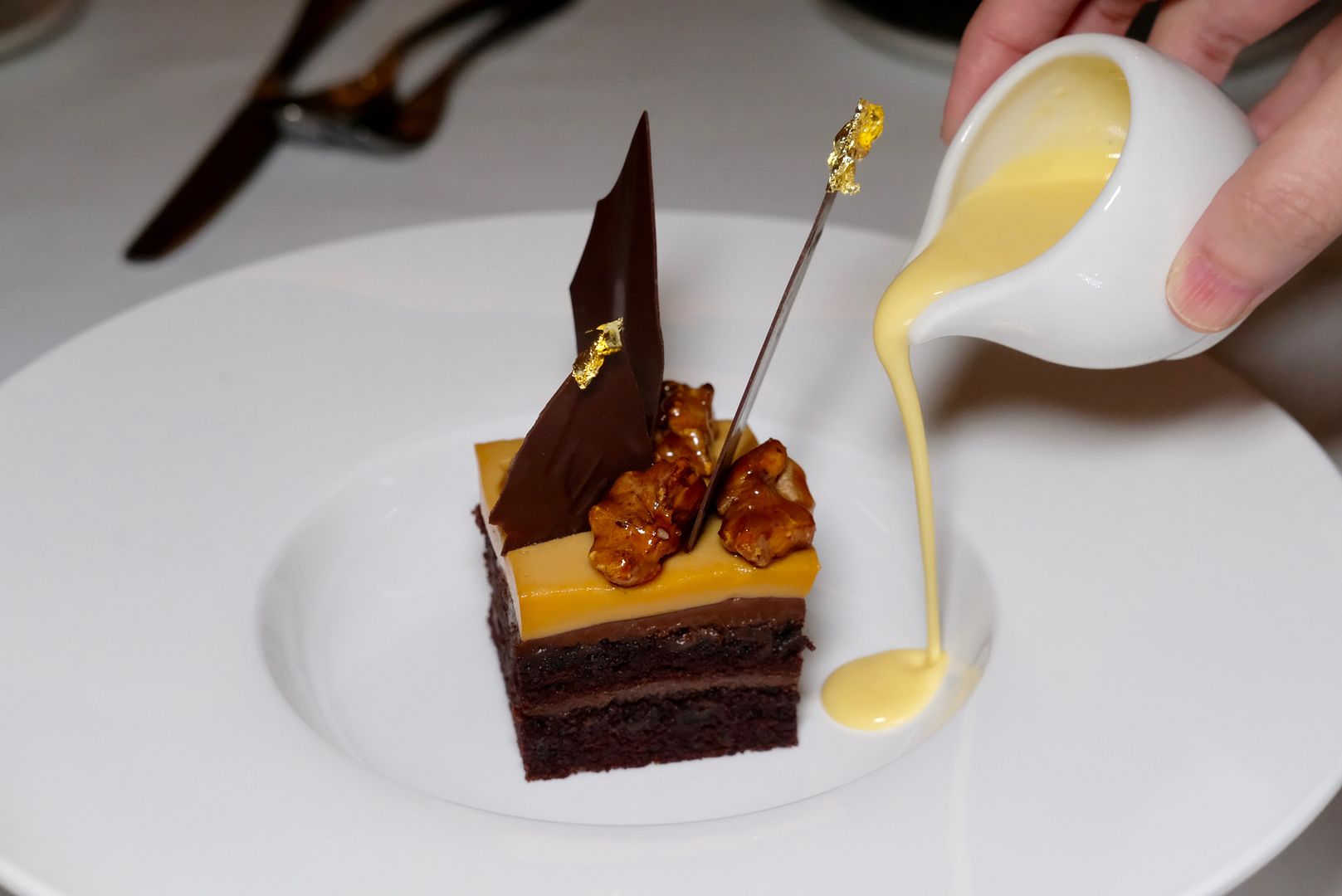 Here we have Valrhona chocolate cake topped with a smooth layer of caramel that's crowned with walnuts and chocolate. Complemented by a house-made cardamon sauce made by infusing cardamom in a creme anglaise, the Chocolate($14) is reminiscent of a brownie but less fudgy and less rich. It's not too heavy, and is a great choice for dessert after a heavy meal. I enjoyed the very slight bitter undertones, and also the crunch and lick of sweetness that the walnuts imparted.
While Tablescape sits on a busy street, the gorgeous restaurant, with its neo-classical interiors and soft cushy chairs in lovely colours, offers respite from busy afternoons and hectic work matters. I'm quite confident that you will like the ambience, the comfortable and plush seats, and the warm service. Do give their barrel-aged cocktails a go too!
Tablescape is currently offering an exclusive glamping picnic experience as well, and you should definitely check it out especially if you're planning a special occasion!

10 Coleman St, Level 3, Singapore 179809
Daily : 12pm - 230pm, 6pm - 1030pm