I was in Melbourne for 3 weeks, so I thought, "hey why not go on a long roadtrip, and a not-so-typical one?" So, my friend and I rented a car from
Thrifty at Southern Cross
and drove all the way to Adelaide, before hopping on a flight back to Melbourne. Have you any intention of doing a road trip but you wanna skip the usual Great Ocean Road drive? Well, you might wanna consider crossing states then! If driving from Melbourne to Adelaide, with stopovers at coastal towns, sounds like something you'll like to do, then bookmark this page!
Day 1 :
We started the drive from Southern Cross Station, and had plans to take a break at Laughton Park in Mount Gambier. Unfortunately, we didn't make it because we picked up the car late oops. Sheep and cows are common sights along the way so you can stop anytime to snap a selfie with them. The roads are really long, and most of them have no street lamps, so please only drive in the day!
Cape Dombey/Robe Obelisk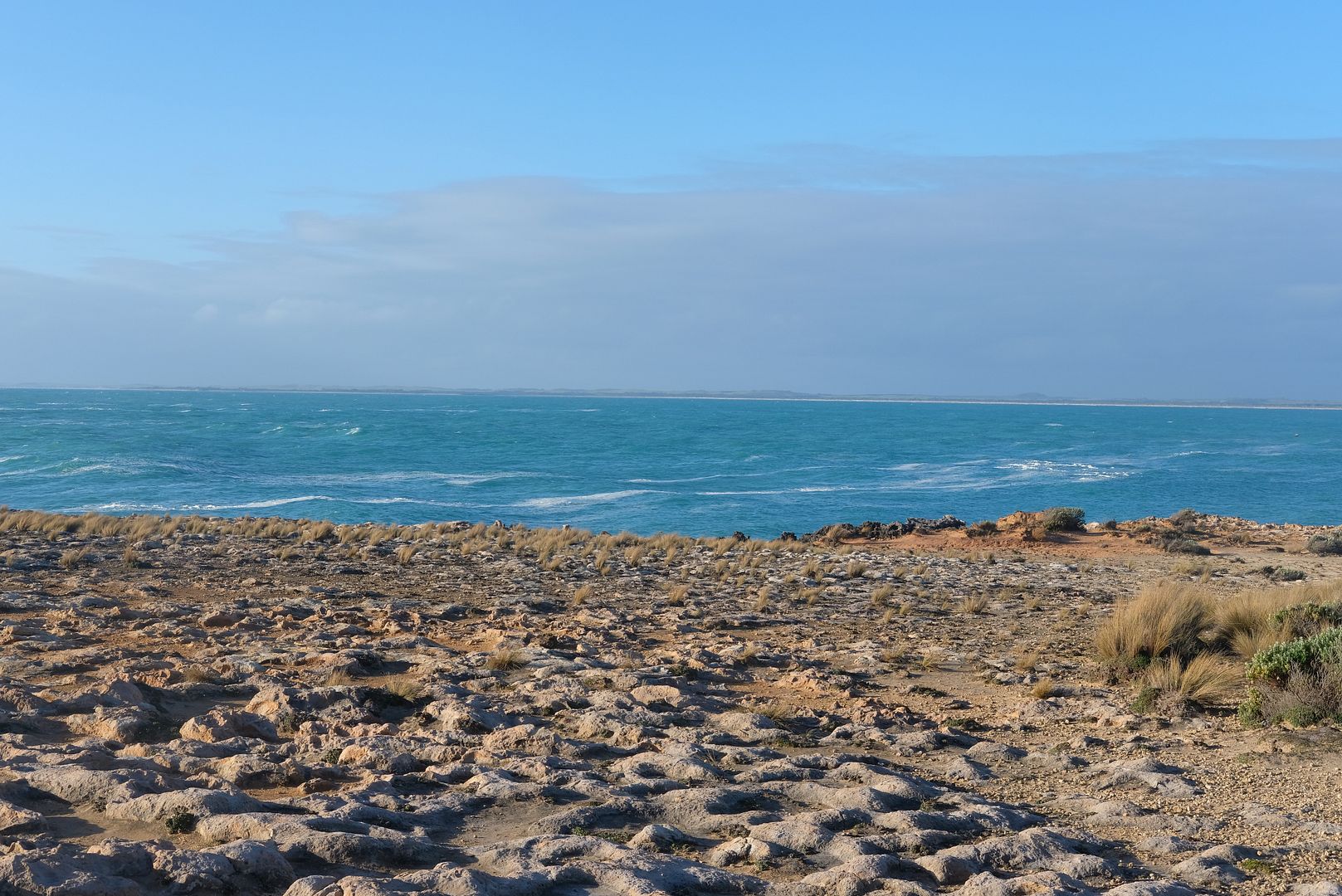 We drove straight to
Cape Dombey Obelisk (6 hours), only with a quick stopover in a really tiny town to grab some snacks! We took in the sights and sounds, before taking a slow drive back to town.
Robe is quite a small and sleepy town, and it's pretty quiet. But after a long drive, a quiet place is great for a good rest.
We checked into
Guichen Bay Motel
($130/night), and walked down the street to Sails Restaurant for dinner. Note that you can park for free right outside your room.
Dinner at Sails Restaurant
Known for seafood, Sails prides itself on serving the freshest catch of the day. Do make a reservation, or pop in as early as you can to get a table. The restaurant is really popular, and you wouldn't want to be standing in line outside in the cold!
Day 2 :
Breakfast at No.4
We woke up pretty early for breakfast, before continuing our journey to Victor Harbour.
Victor Harbour
After about 3.5 hours, we arrived in Victor Harbour. The place is not huge and it's easy to see where the action was at. It was a Sunday and the entire esplanade area was bustling. We checked into
Anchorage Seafront Hotel
($94/night)
before heading out again. There was free parking along the street outside our hotel.
Victor Harbour Country Market
There was a small Sunday market going on(2nd & 4th Sunday). You can get some cooked food, and local produce here.
Victor Harbour offers alot more than Robe. There's a cinema here, and quite a number of shops. There's even a whale museum, and you can go whale-spotting. One of the key highlights for us was the Penguin Tour which takes place on Granite Island, just across Victor Harbour. You have to make a booking at the Victor Harbour Visitor Information Centre to secure a spot on the guided tour.
From Victor Harbour, you can go to Kangaroo Island which is a super popular spot for those who will like to see seals, koalas and, of course, kangaroos. You can even cuddle or carry a koala here(which is definitely not possible in Melbourne, and Victoria)! Because of how popular it is, ferry tickets to Kangaroo Island are snapped up really quickly, so you have to plan way in advance and make your bookings online. It's also wise if you rent a car instead of taking public transport on Kangaroo Island. We didn't manage to get tickets to Kangaroo Island and, sadly, had to give it a miss.
There was a carnival going on at Victor Harbour when we were there, so there were carnival games and camel rides available. Grab some fish and chips and piping hot doughnuts and enjoy the cool breeze by the ocean, even if you're not interested in the carnival fun!
Dinner : Nino's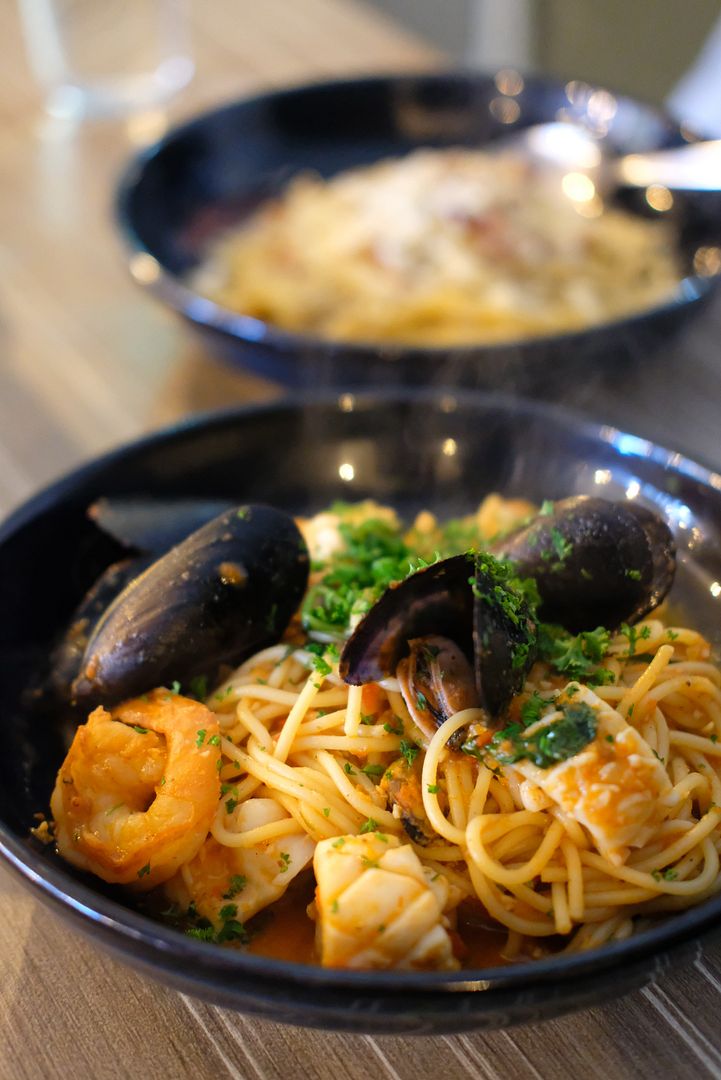 A highly recommended dinner spot, Nino's has been serving up great Italian fare since 1974. The portions are huge, and the food is good.
Penguin Tour at Granite Island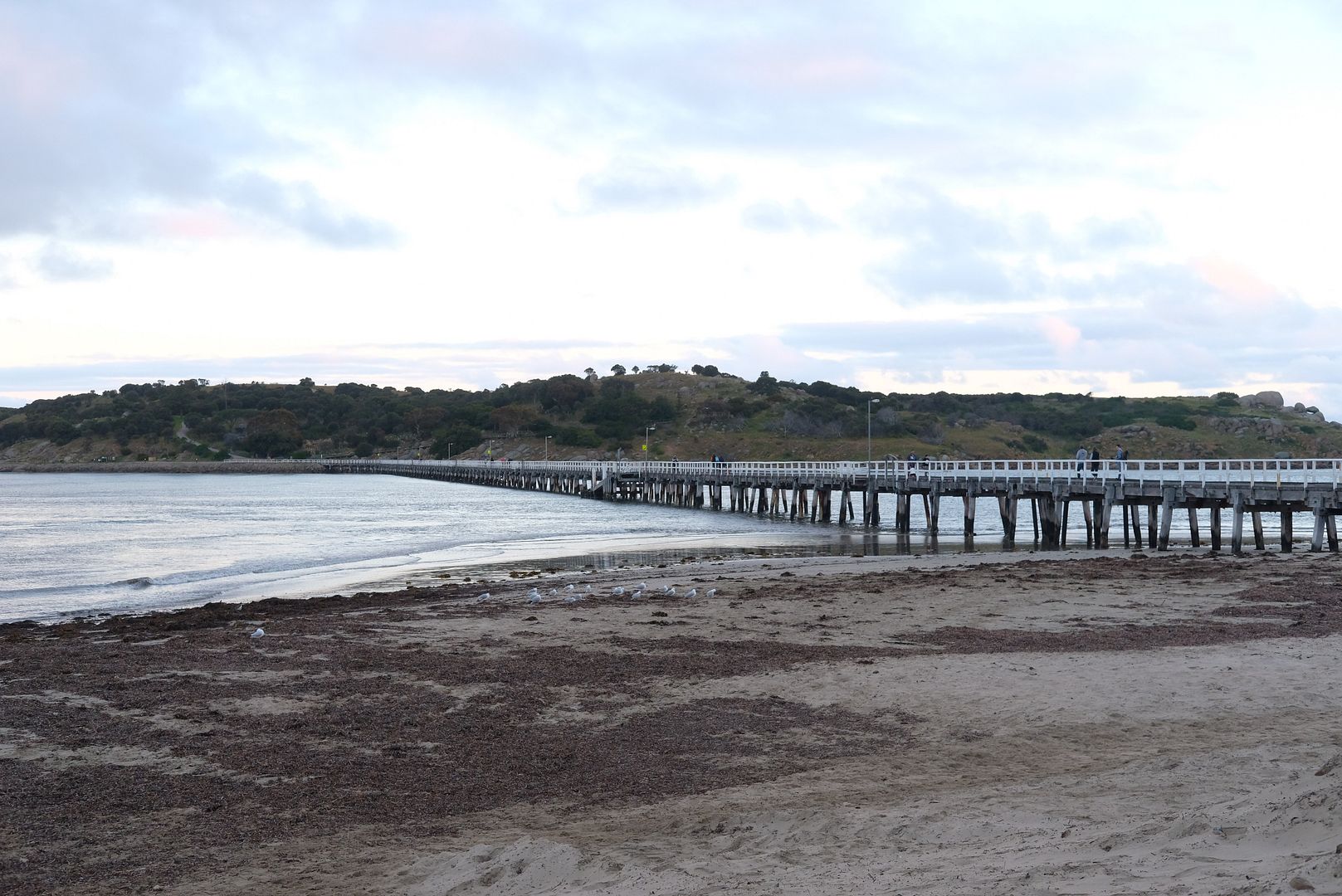 Granite Island is linked to Victor Harbour via this bridge.
When we signed up for the tour, instructions were not conveyed to us properly, and we waited for ages at where we thought was the meeting point but nobody turned up. And there was no one we could contact since the visitor centre was already closed. We decided to venture across to Granite Island on our own, which is actually supposed to be closed once the sun sets. There's a sign that says no entry etc, but it really doesn't stop anyone from crossing the bridge. We made our way over and tried to spot the rare wild Little Penguins, and eventually bumped into the tour group that we were originally supposed to join. It turned out that the meeting point was on Granite Island itself. We also bumped into a group of people who were there on their own to try to find the penguins, without joining the tour. If you're thinking of doing that, please DO NOT use white light to shine about as you'll scare the penguins. The tour guides had a special red flashlight that allowed us to see the penguins as they scuttered about. We managed to see a few penguins climb up the rocks from the sea, and a few standing guard in their caves.
Day 3 : Breakfast at Anchorage Seafront Hotel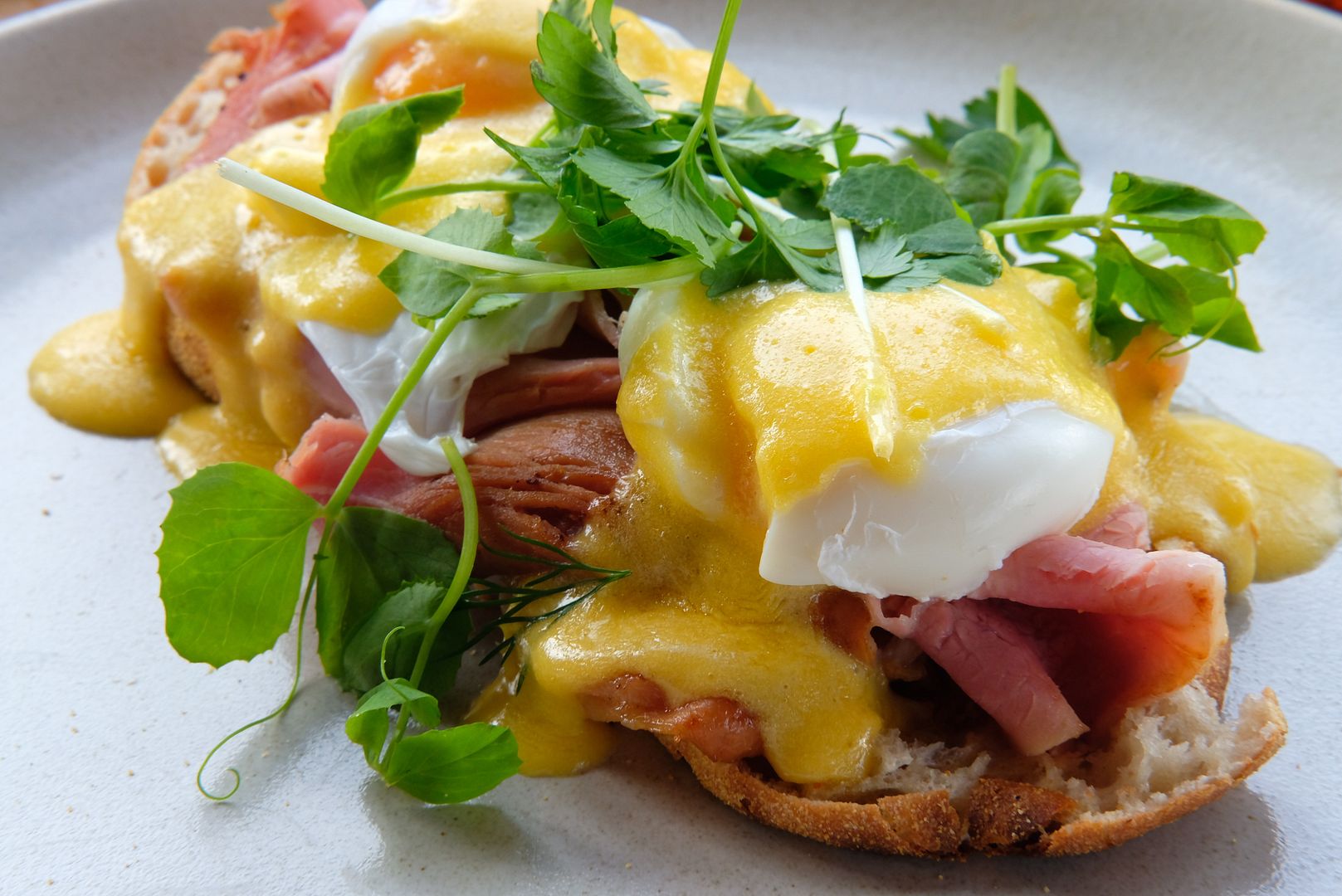 We had a quick breakfast at the Hotel before heading to Gorge Wildlife Park, since we weren't able to go to Kangaroo Island.
Gorge Wildlife Park
There were lots of kangaroos here. Get a packet of treats to feed them, and take tons of photos with these friendsly and pretty chill marsupials. Other adorable animals that you can see include penguins, dingoes, otters, and meerkats.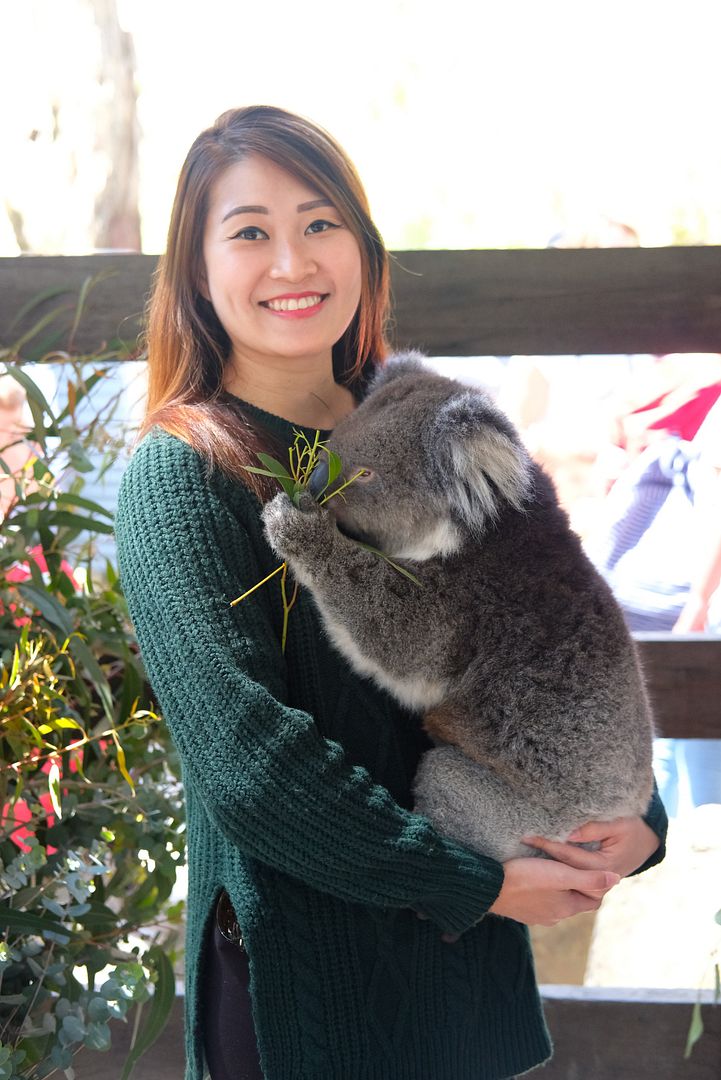 There aren't many places that you can cuddle with a koala in Australia. You definitely can't do it in Melbourne, or anywhere in Victoria at all. So if you've been dying to carry a koala, like I was, you can make a trip here, especially if Kangaroo Island is too far or too expensive a trip. The admission ticket for an adult costs just $17. There's no extra charge for holding the koala, and there are usually 3 cuddle sessions a day, but do check the schedule online for more accurate information. The koalas have pretty sharp claws so make sure you don't wear a knit top like I did, which the claws of the koala dug through unintentionally.
We arrived in Adelaide around late afternoon and checked into
iStay Precinct on Morphett Street
($121/night). The one bedroom apartment was big, and really nice. The bed was really comfortable too. There was free street parking after a certain time, so you might like to take note of that. We were pretty tired after a long drive, so we just stayed in and ordered food delivery.
Day 4 :
Adelaide Central Market
If you love to visit markets then you definitely have to pop by Adelaide Central Market. There are tons of produce, especially cheeses! The pastries and fruits here look especially enticing.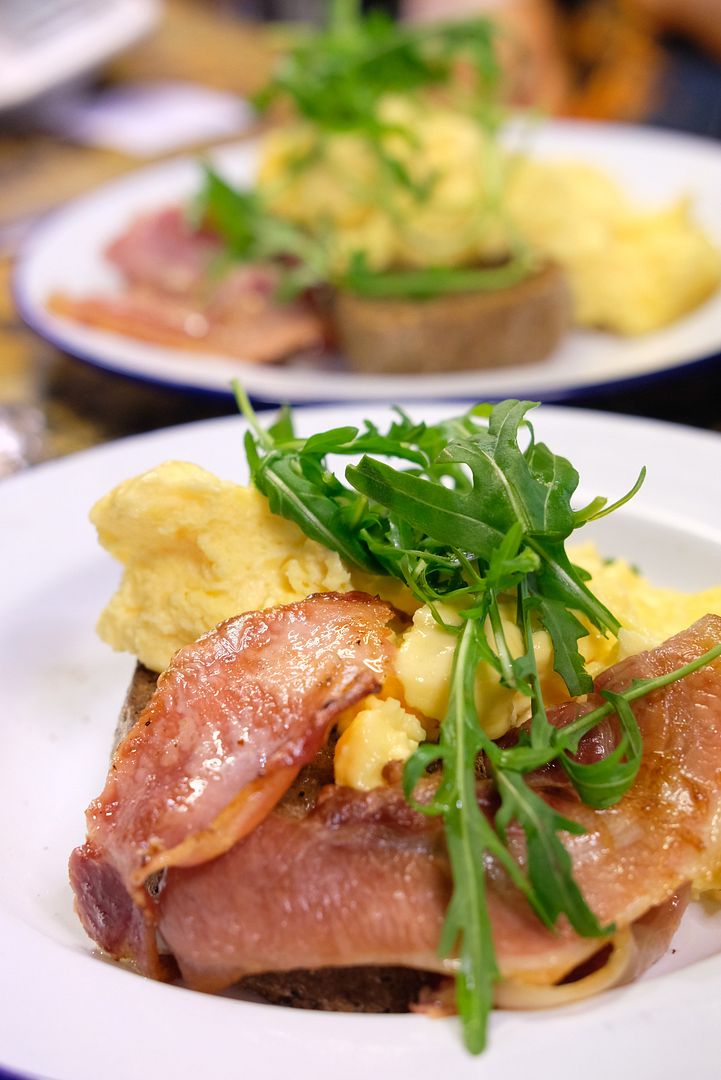 There are a couple of small cafes where you can grab brunch at, and we decided on Big Table after seeing good reviews online. Unfortunately, the microwaved eggs and the entire brunch, even the coffee, was a thorough letdown. It's really one of the worst brunches that I've ever had, so please skip it and find yourself something better. The service was really bad too. We wanted to build our own brunch. The server overcharged us, took really long to calculate the correct amount, and return the change. And she was really rude about it.
Market St Cafe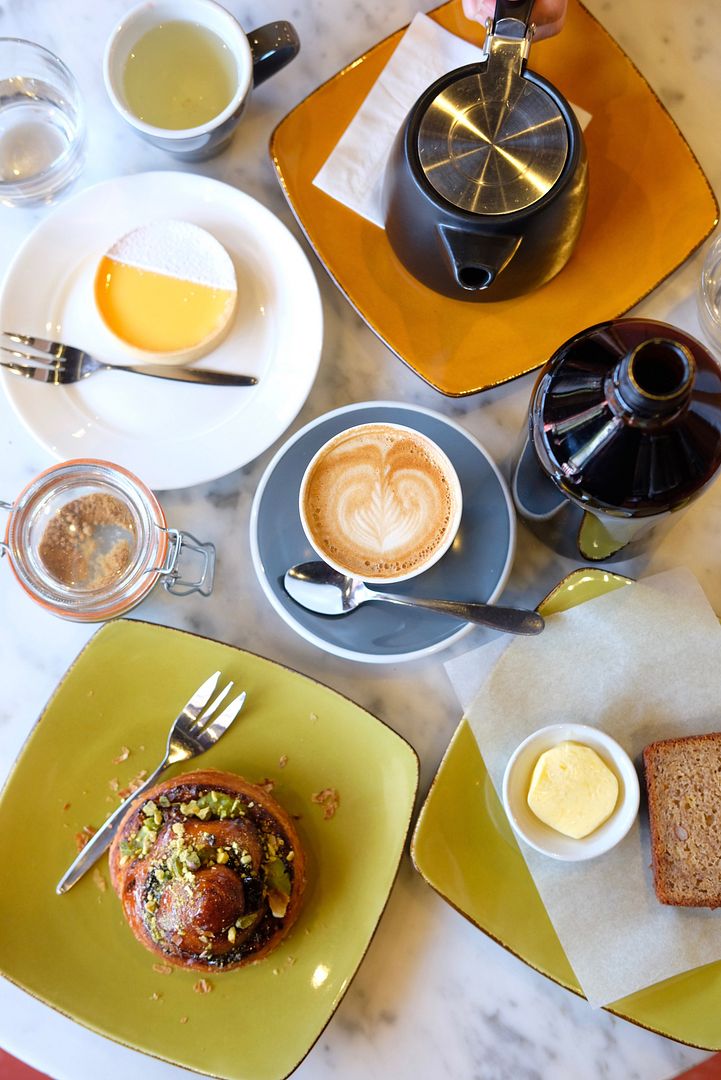 After a disappointing breakfast, we popped by Market St Cafe, which is just opposite the Adelaide Central Market, for more food. Just come here, if you're too lazy to find another dining option in the area.
Shopping
We went to Rundle Mall, the only shopping mall in town, and Harbour Town Outlet, before driving to the airport to drop off the car, just in time to catch our flight back to Melbourne.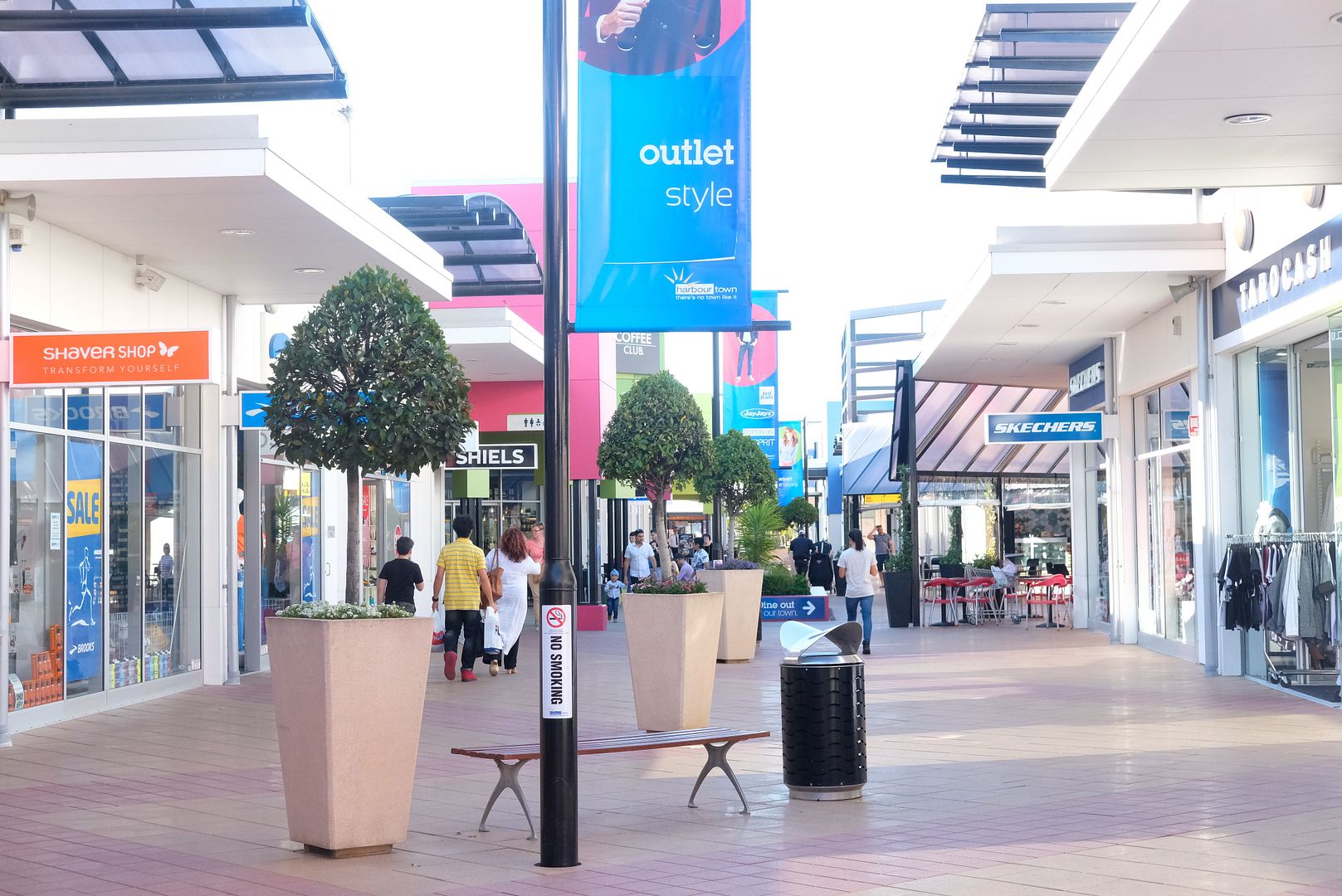 If you have more time in Adelaide, you can visit the South Australian Museum, State Library of South Australia, Art Gallery of South Australia, Adelaide Hills wineries, and national parks.
It will be good if your road trip consisted of four people so that you guys can take turns to drive. It's really tiring having to drive such long distances!
We were driving from Melbourne to Adelaide at a pretty fast speed, and it's generally okay out in the wilderness, but when you're nearing a town, or exiting, make sure to abide by the speed limit (usually 40km/h) until you're a good distance away. We stuck to the speed limits in the towns but there was a point in time when we were leaving a town, and thought we were clear so we increased our speed, but we were caught speeding on camera (by 10km/h I think?) And the fine was $500. So, be careful!
---
Love, K