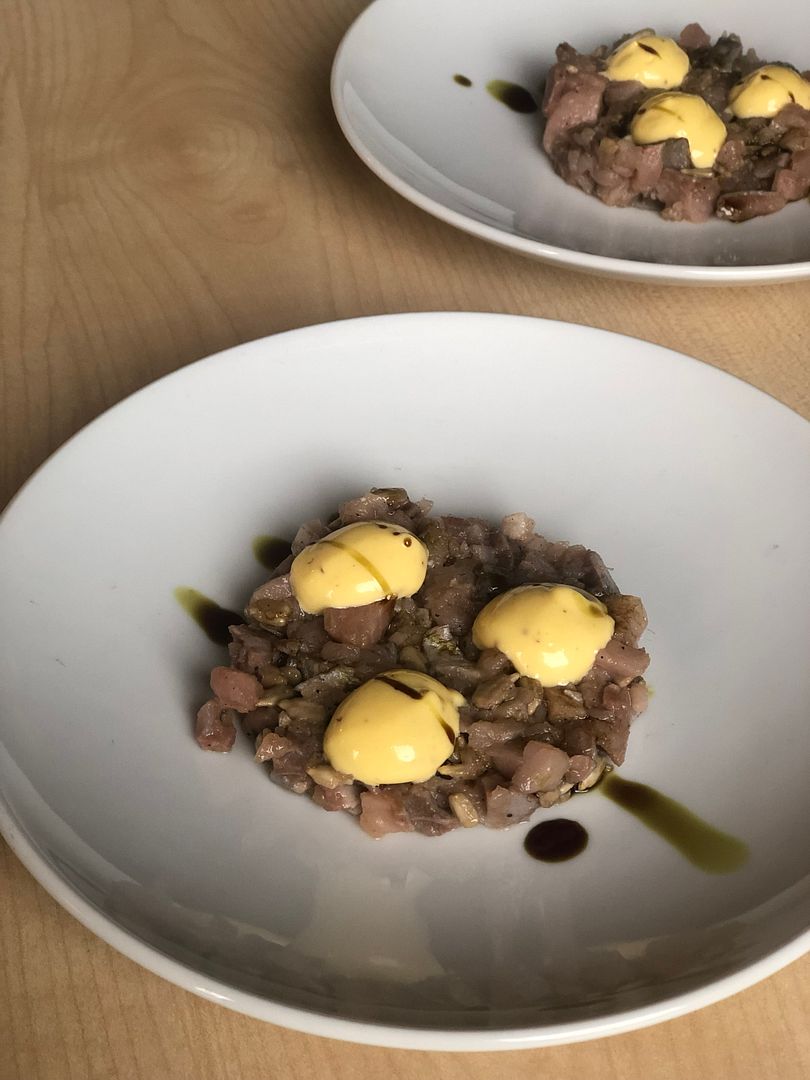 My trip to Poland was truly eye-opening. Apart from being exposed to Polish cuisine, and learning about their produce, I had a small glimpse of how beautiful the country really is. I attended a culinary workshop by
Chef Malgorzata Pindych at
Baccaro Studio in Lødz, and
the theme was regional cuisine focused on zero waste! Our party was divided into groups which were tasked to prepare a dish each. Zero waste meant that the leftover ingredients from the preparation of one dish can be used to prepare another dish! Here's a recipe that's inspired by the cured herring dish that I learnt at the workshop.
Herring is not a very popular fish in Singapore so it's hard to get it in supermarkets. You can get fresh herring from certain specialty shops but typically, they're not readily available. I decided to replace herring with canned sardines. You can use mackerel as well!
Polish-Inspired Fish Salad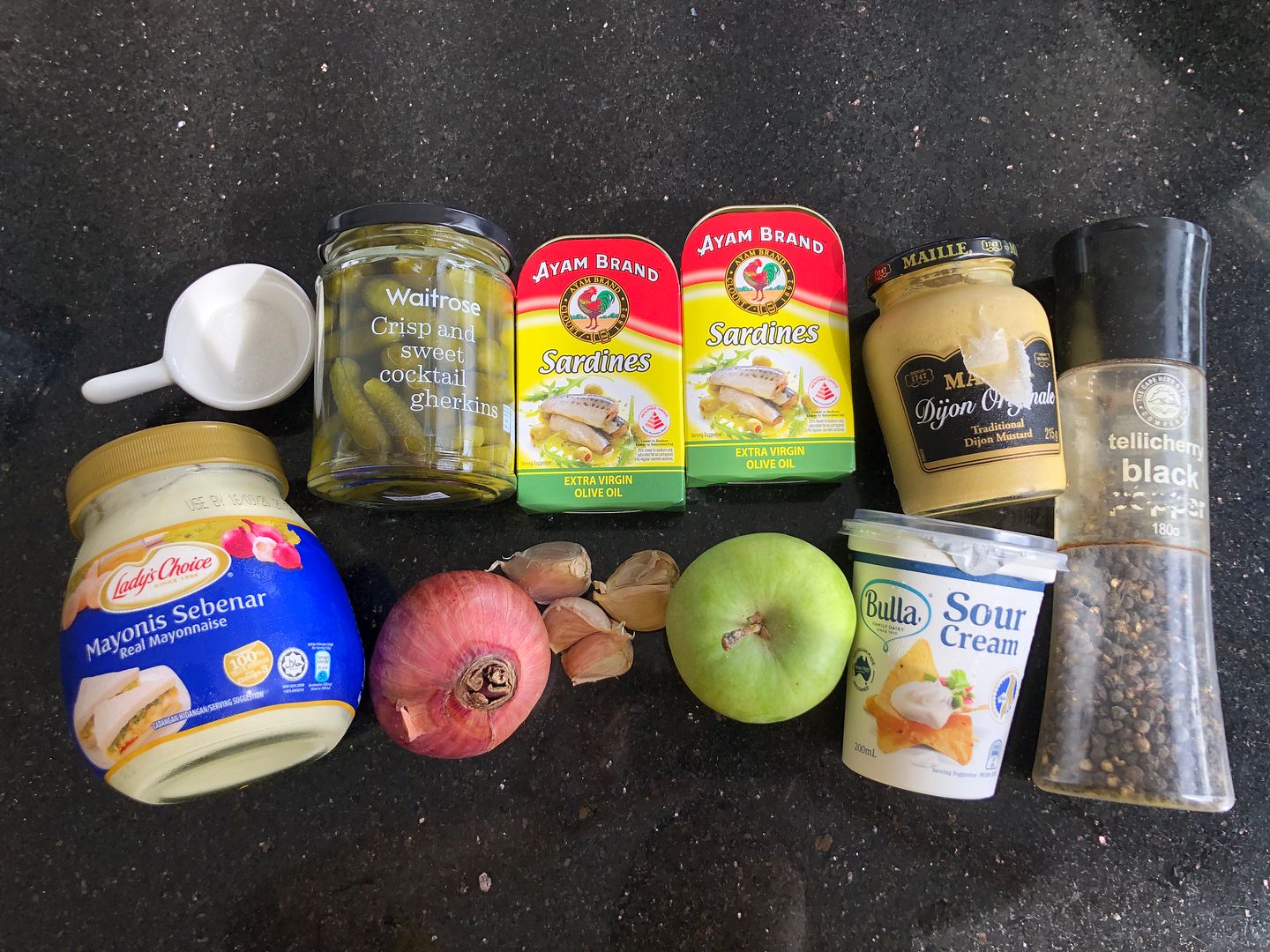 Ingredients :
(prep time : 20 minutes)
3 tins of Ayam Brand Sardines in Extra Virgin Olive Oil
1/3 bottle of gherkins (I used Waitrose Cocktail gherkins - 14 pieces)
1 whole onion
4 cloves of garlic
1 green apple
3 hard boiled eggs (mine were about 85% cooked)
1 tea spoon sugar
3 table spoons mayonnaise
1 table spoon dijon mustard
180g sour cream
Black pepper
Salt
1) chop garlic, dice apple, onion, gherkins and egg, and place them in a big bowl
2) Add mayonnaise, mustard, sour cream, sugar, salt, black pepper to the mixture and mix well
3) Drain oil in sardine tins, mash sardine, and add to mixture
4) Mix well, season with salt and pepper to taste, and serve with toast or crackers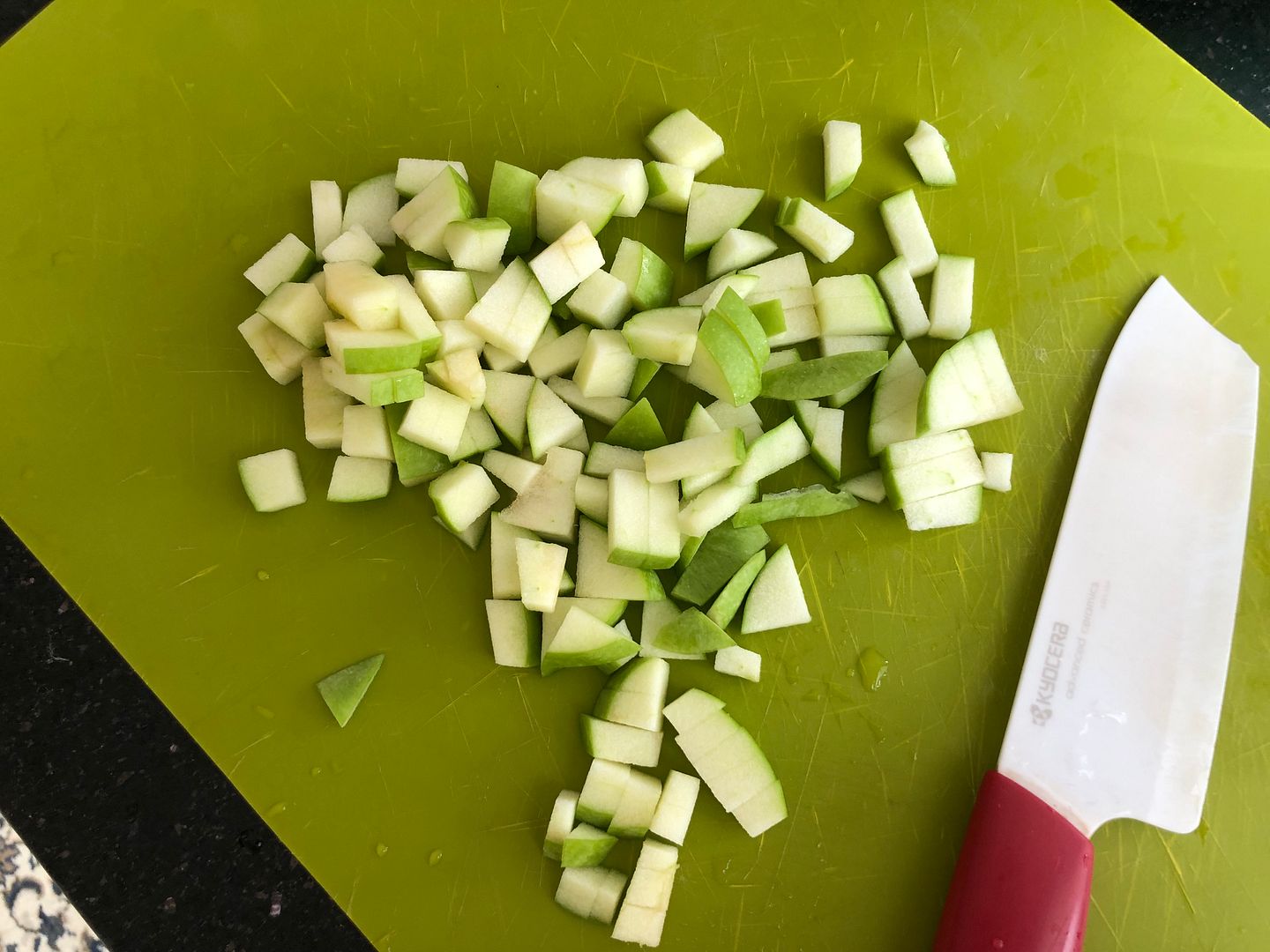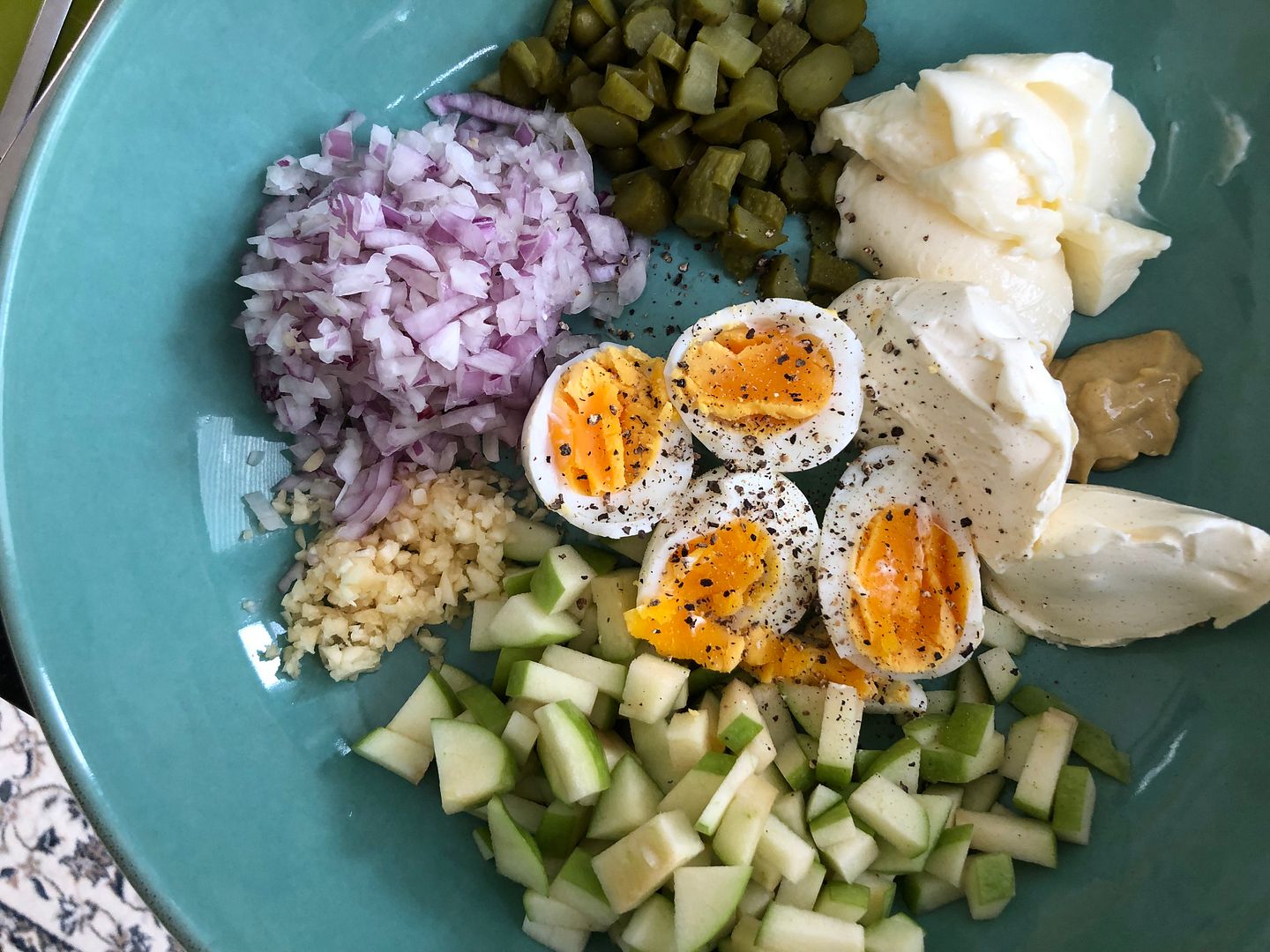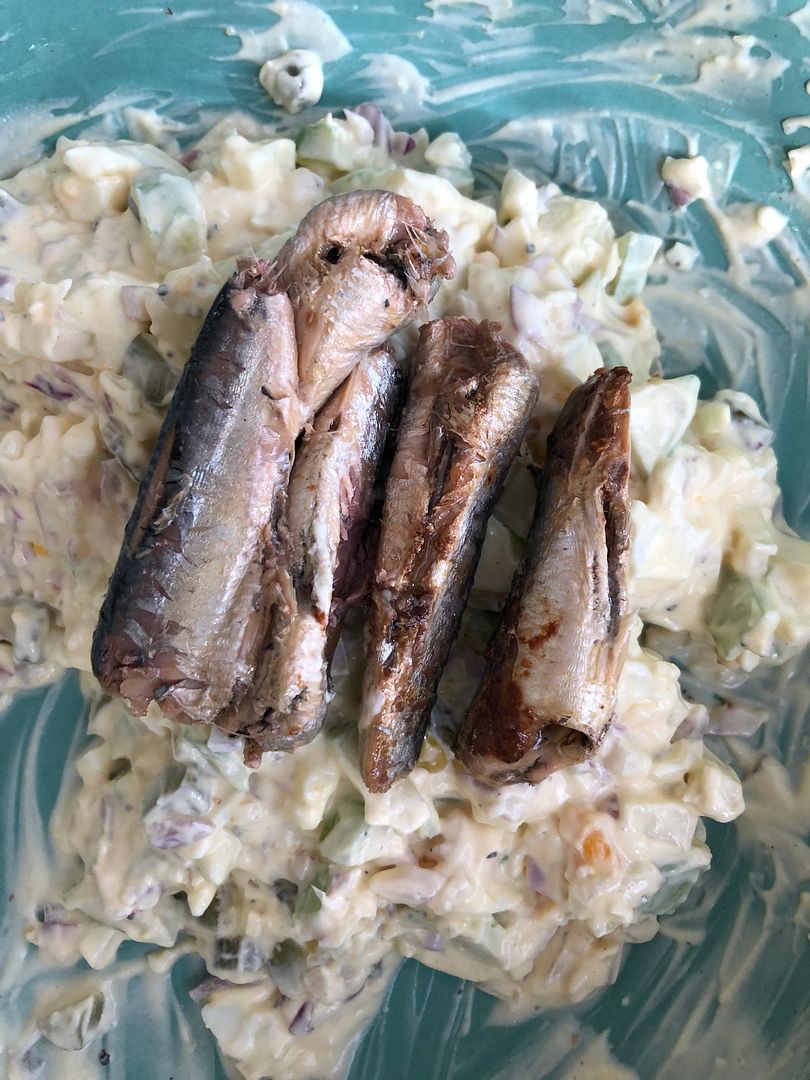 As the flavours are quite heavy, due to the usage of cream and mayonnaise, I wouldn't recommend eating this dish spoonful by spoonful on its own. I found it to be exceptionally great with toast, but feel free to have it with fresh greens if you like!