Everyone's favourite holiday is coming right up! 2020 hasn't been the best year for most of us but there's still a happy jolly season to look forward to, right? We definitely deserve a pat, or many pats, on the back for getting through an unprecedented year. So let's pamper ourselves, and round off 2020 on a high with luxurious celebrations studded with glorious meats, decadent cakes, and elaborate cocktails, shall we?
Best Turkey - Holiday Inn Singapore Orchard City Centre

Best Ham - Singapore Marriott Tang Plaza Hotel

Best Festive Feast Kit - Publico at InterContinental Robertson Quay

Best Porchetta - Regent Singapore

Best Lobster - Singapore Marriott Tang Plaza Hotel

Best Pork Ribs - Crowne Plaza Changi Airport

Best Log Cake - Regent Singapore

Best Panettone - Raffles Hotel

Best Fruit Cake - InterContinental Singapore

Best Cocktails & Mulled Wine - Regent Singapore

1) Turkey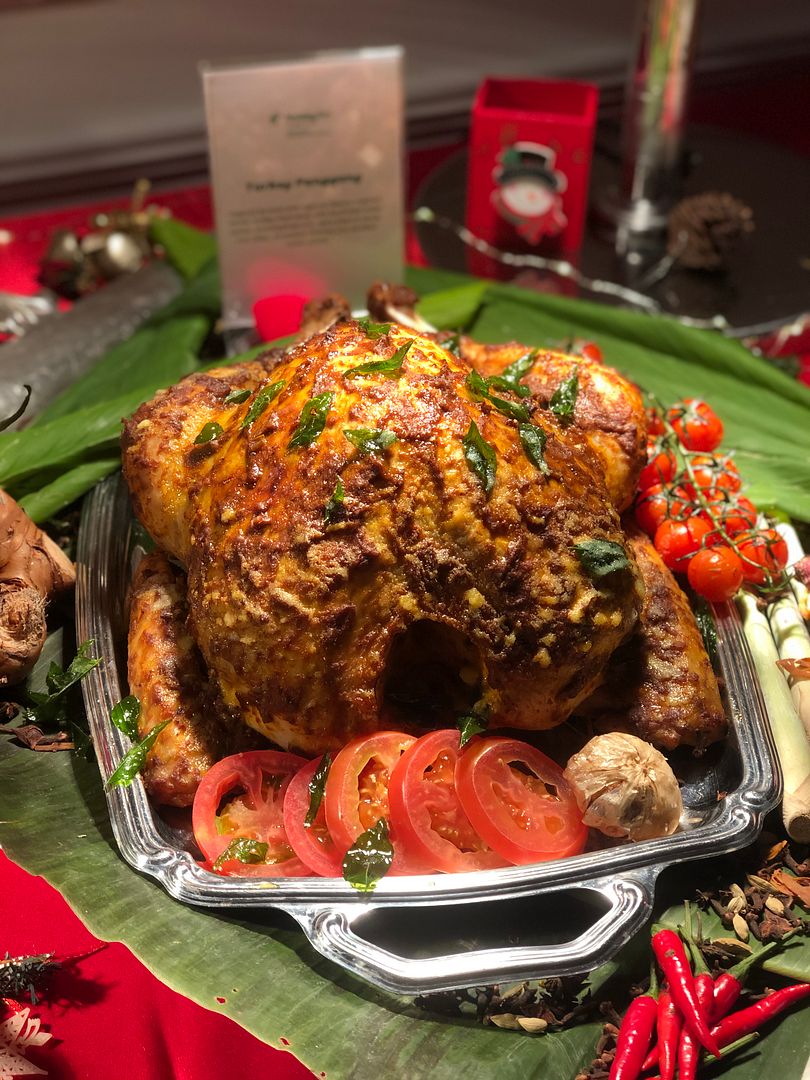 A roasted turkey, the quintessential Christmas feast centrepiece, is probably the first item on our Christmas shopping list when it comes to preparing a festive meal at home. What's Christmas without turkey, amirite? Every year, hotels and restaurants come up with incredible renditions of the versatile meat. We've seen truffle turkey, ma la turkey, salted egg turkey, tea-roasted turkey, har cheong gai turkey etc and surprisingly, the best turkey I've tried this year is the
Turkey Panggang($130)
from
Holiday Inn Singapore Orchard City Centre
. The turkey was really tender and juicy, which aren't exactly common traits of turkeys, especially if they're bigger in size. Needless to say, I was wowed by the texture of the turkey. In addition, the turkey was very flavourful, and made even tastier by the accompanying peanut pineapple sauce which reminded me a little of satay sauce. So good! Order at
bit.ly/HISOCCEStore
2) Ham
A well-loved Christmas staple with a twist, the Honey & Clove Glaze Ham with Cinnamon Pineapple Sauce (2-3kg/$168) from Singapore Marriott Tang Plaza Hotel is an absolute stunner. It's been a long while since I've had ham this good. Oh, and that pineapple sauce? Just amazing. It had just the right amount of sweetness and tanginess and complemented the ham perfectly. I had seconds, if you were wondering. I'm thinking of ordering this for my Christmas dinner, and I'm already planning on squirreling some away so that I can stack incredulous layers of ham in between 2 slices of brioche to make my very own ham sammie for breakfast the next day. I know it's gonna be awesome.

Pre-Order Online: www.celebratorydelights.com/christmas. Pre-orders to be made at least three working days in advance. Enjoy 25% off from now till 6 December (click here for list of promo codes). Free delivery for orders above $150.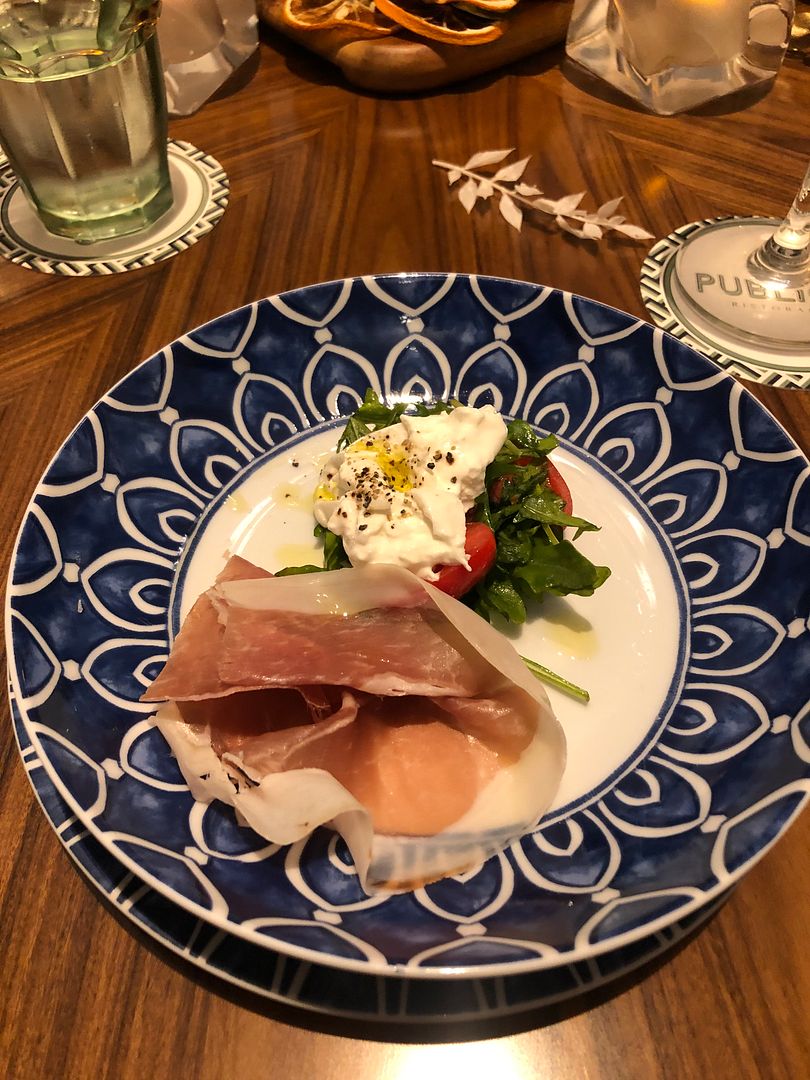 For those who don't have the time to plan or whip up a lovely dinner, or are simply not as capable in the kitchen (like me), the Festive Feast Kits (2 pax/$148, 4 pax/$288) offered by Publico at Intercontinental Robertson Quay are a godsend. The takeaway kits comprise
1) Burrata
- fresh italian burrata, sweet datterino tomatoes,
20-month-aged prosciutto
2) DIY Pasta Kit
"mammarosa" crab in spicy tomato & ricotta,
rigatoni pasta
4) Sides
- char-grilled broccolini,
roasted baby potatoes
I enjoyed all the courses tremendously and will highly recommend the kit if you're looking for a fuss-free and delicious meal in the comfort of your own home. Don't forget to grab a few bottles of wine or cocktails as well!

Order via publico.sg/festive2020. Preorder two business days in advance
.
Pick up only, c

ollection from 1
st
- 25
th
December 2020.
4) Porchetta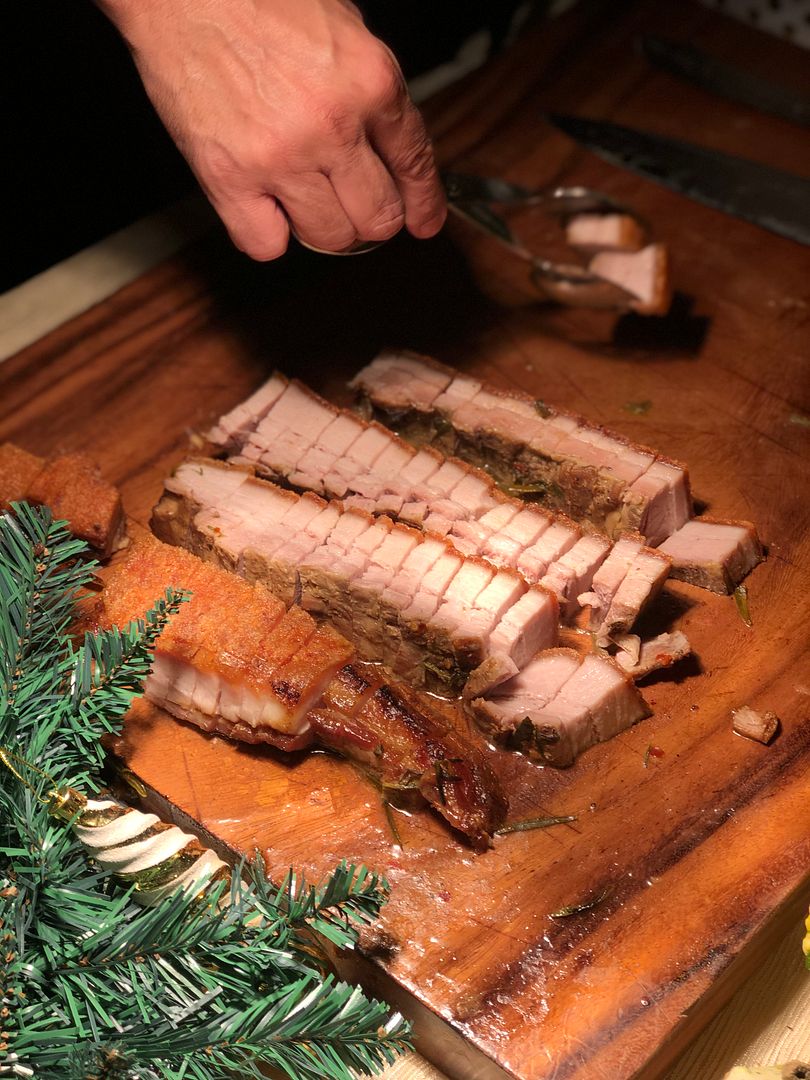 The
magnificent
Wood Oven Roasted Roman Crispy Pork Belly with Fennel, Vermentino White Wine, Thyme and Apple Sauce (2kg/$175.70)
from Re
gent Singapore
will fill the entire dining room with a captivating aroma and put a smile on every face in there.
Beautifully executed, the flawless pork belly had a great meat-to-fat ratio and a delightfully crisp skin. It's going to be a huge hit at your party, I'm sure!
Enjoy free delivery for orders above $450. Takeaway link / delivery link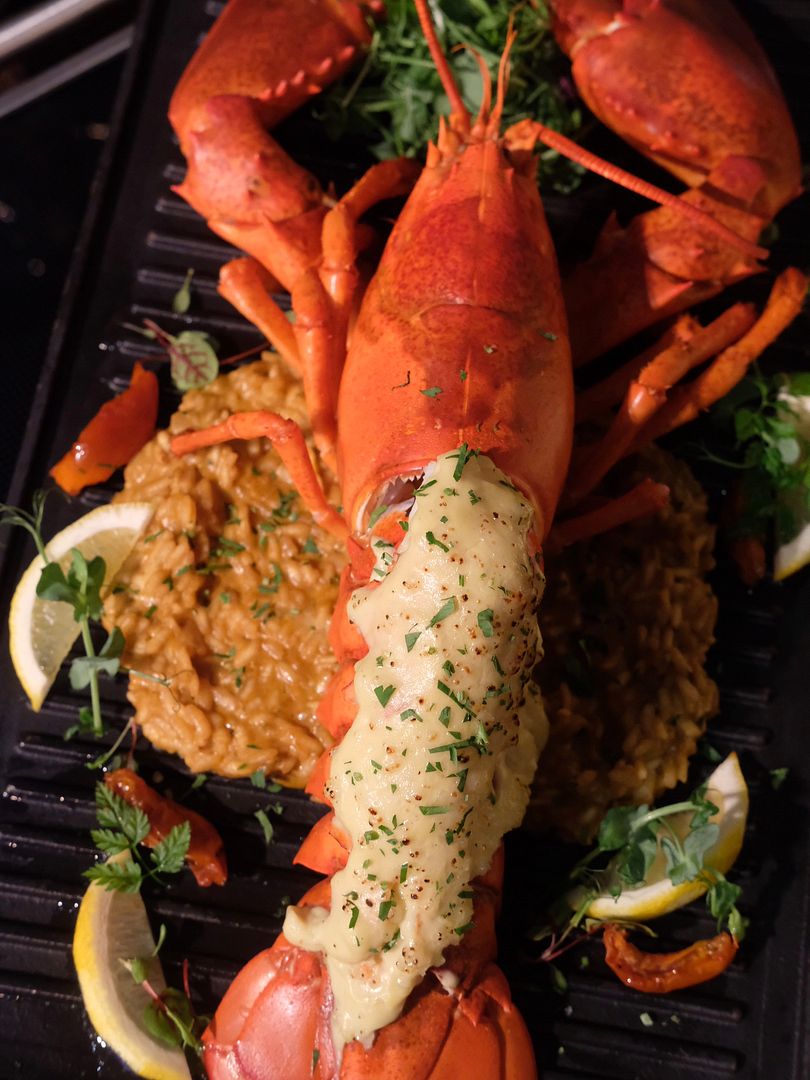 Who doesn't love a good lobster? If you're thinking of having something other than turkey as an eye-catching centrepiece, or even just to complement your already enthralling selection, consider the Lobster Thermidor with Lobster Bisque Risotto (1kg/$180) from Singapore Marriott Tang Plaza Hotel. The succulent lobster was cooked to perfection, and the stellar risotto was packed with umami. I'm confident that your guests will give this a thumbs up.

Pre-Order Online: www.celebratorydelights.com/christmas. Pre-orders to be made at least three working days in advance. Enjoy 25% off from now till 6 December (click here for list of promo codes). Free delivery for orders above $150 (after discount).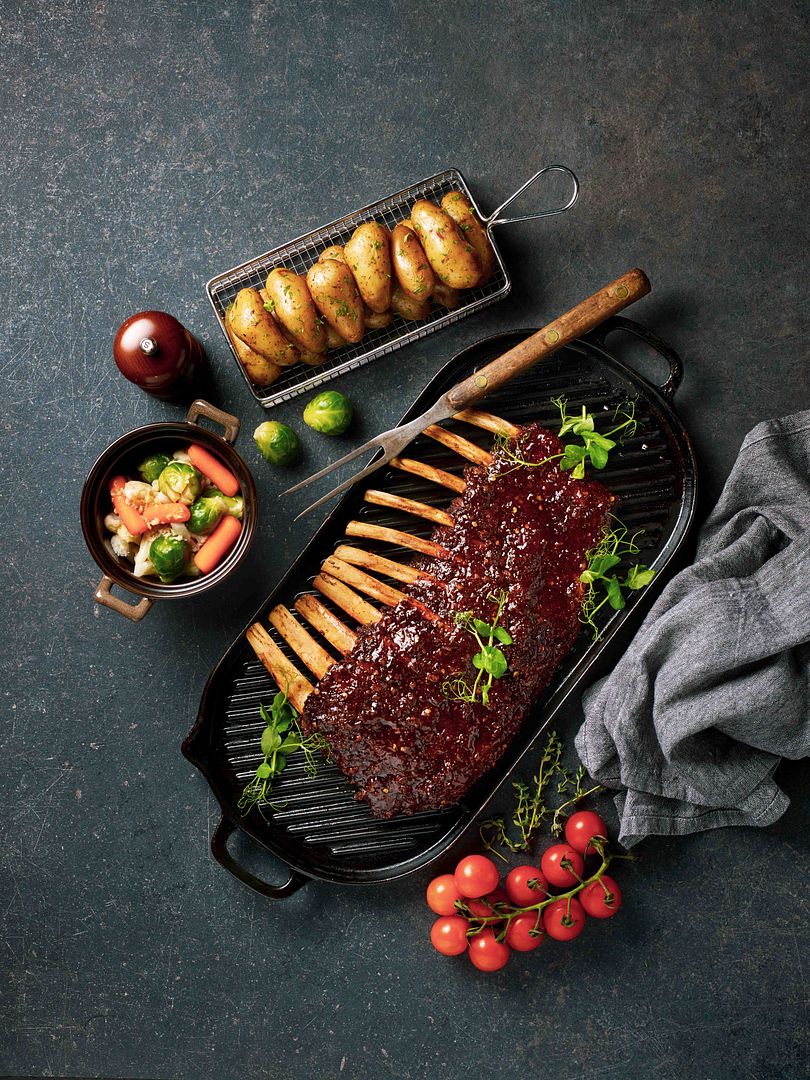 Crowne Plaza Changi Airport has been churning out hundreds of kilograms of these Black Pepper Iberico Pork Ribs ($88+/1.5kg, serves 5) weekly since this dish was launched.The juicy Pork Ribs are glazed with a house special black pepper sauce, and served with roasted ratte potatoes and seasonal greens. Trust me, you won't be disappointed! And don't be surprised if you find your crew fighting over the last rib!

Order via http://bit.ly/crowne-plaza-estore. The festive items are available for self-collection at CPCA Business Centre (Level 1) from now till 31 December 2020 (11am - 7pm daily).
7) Log Cake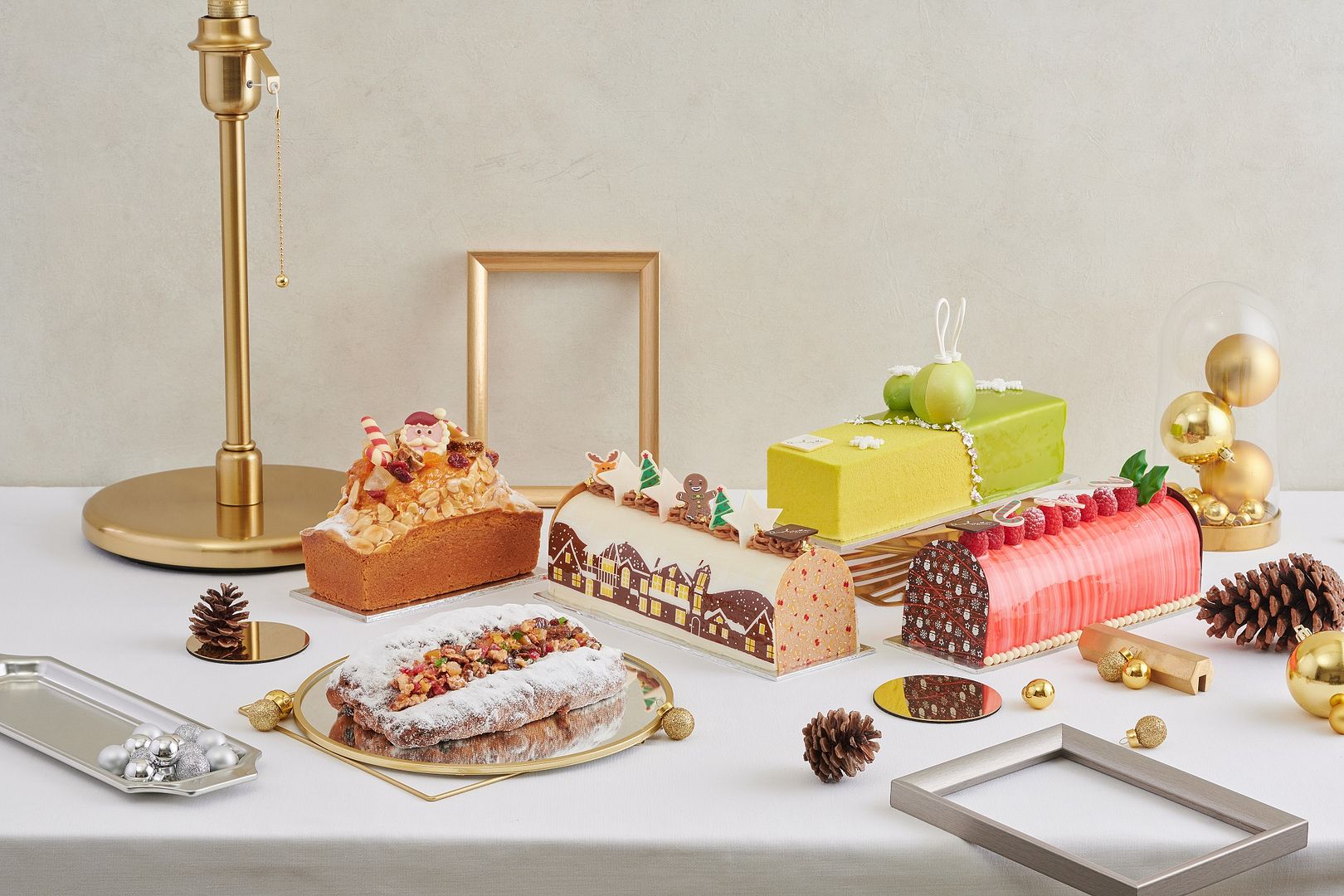 Dolcetto at Regent Singapore rolled out 3 outstanding yule logs this year —
Italian Chestnut and Whiskey Cheesecake with
Caramelised Pear Compote, Imperial Earl Grey and Sea Salt Raspberry, and
Sicilian Bronte Pistachio & Textures of Granny Smith Apples
(
Grande/$98), Medio
/$50). I genuinely enjoyed all 3 creations, and was blown away by how refined and sophisticated they were. Every bite was a small taste of heaven, which I relished in silence, while nodding in approval. My favourite of the 3 was the impeccable
Sicilian Bronte Pistachio & Textures of Granny Smith Apples
which was smooth, rich, and just a dream come true.
8) Panettone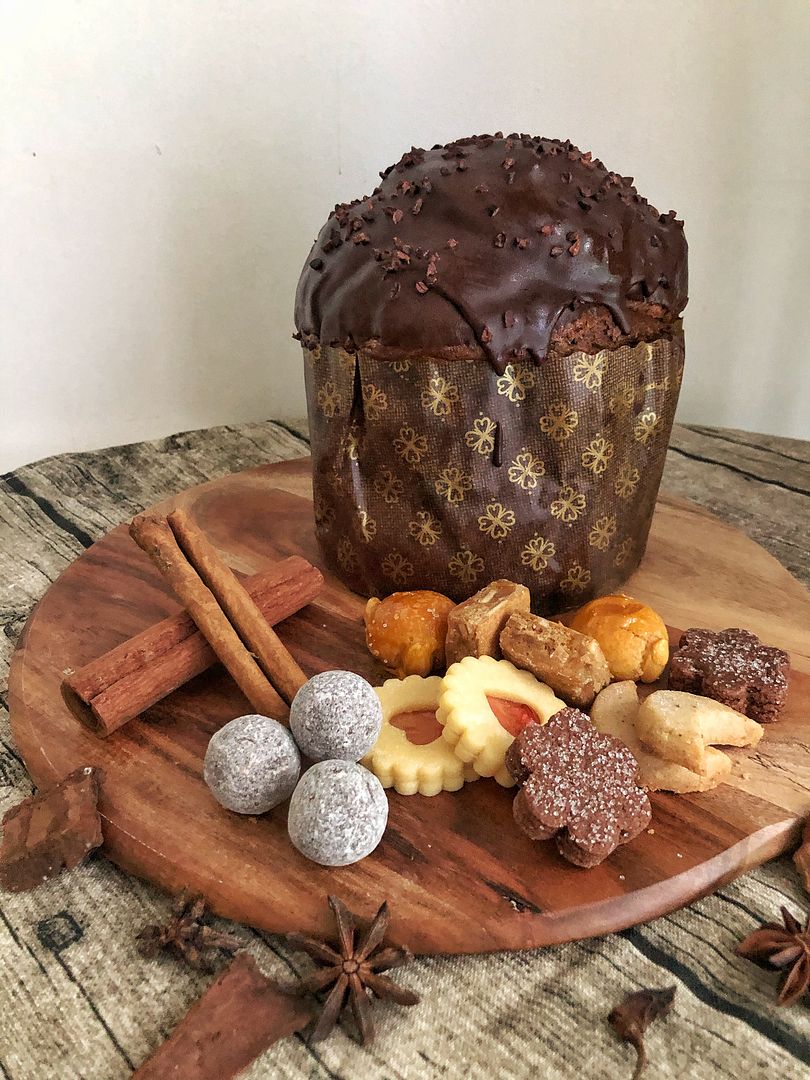 Raffles Hotel's Chocolate Panettone has got to be my favourite panettone to date! To be frank, I'm not a big fan of panettone because they're often loaded with raisins. So, I'm really happy to have discovered a completely chocolate version! The dreamy panettone was so fluffy and soft and just a total treat, especially for someone who adores chocolate (aka me). I loved how the rich chocolate coating melted instantly in my mouth, and made every mouthful even more indulgent. You can get this huge panettone from
https://rafflescelebrations.com.sg/product/panettone. If you've always been a fan of their champagne truffle mooncakes, you definitely need to get their champagne truffles, which make great gifts as well. Don't forget to get some of their freshly baked Christmas cookies too!
From now to 18 December,
Amex, CIMB, Citibank, DBS, HSBC, Maybank, OCBC, SCB and UOB

cardholders can

enjoy a 20% off festive takeaways and home dining. Festive Home Dining Experiences and Takeaways are available for collection at Raffles Boutique from19 December to 27 December 2020. Delivery is available at $25 per location.
9) Fruit Cake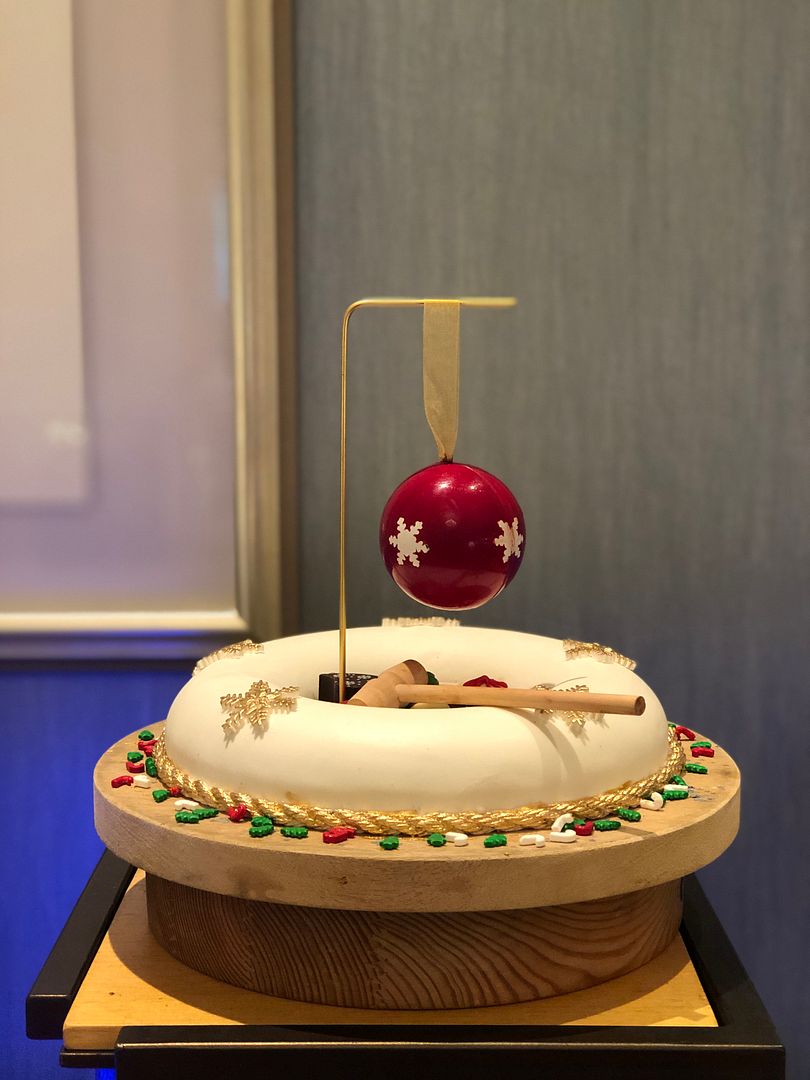 InterContinental Singapore's Piñata Fruit Cake($108), which is infused with rum and candied fruits just like the classic version, is dressed in unbeatable Christmas cheer. The adorable ornament ball, which can be playfully broken with a wooden mallet, holds goodies within. The little ones at home are definitely going to love this!

Order online at InterContinentalShoppe.sg. Self-collection can be done from now till 25 December, 11am to 7pm daily at the Festive Shoppe.
10) Cocktails & Mulled Wine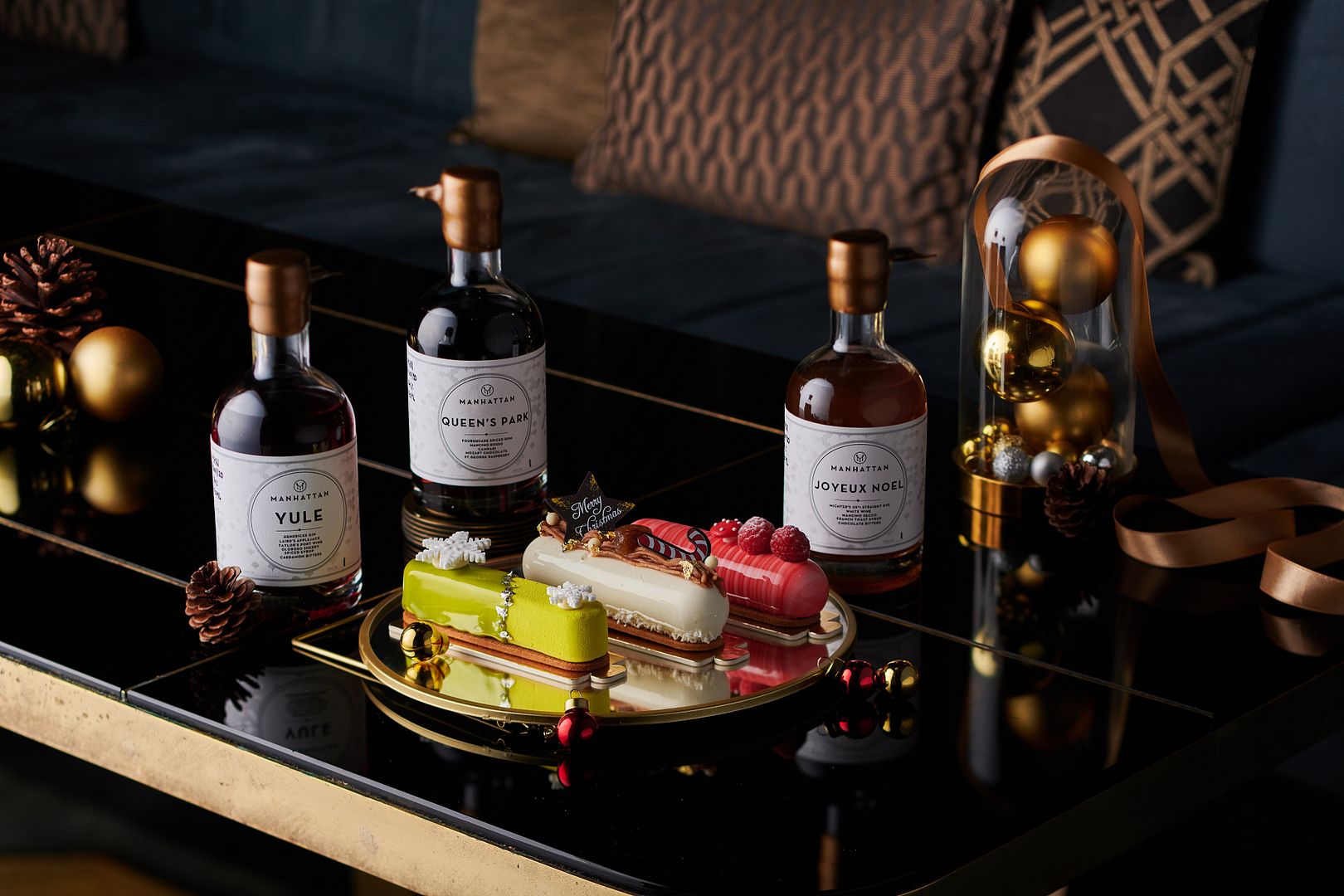 Consistently listed as one of the World's 50 Best Bars, Manhattan at Regent Hotel has crafted an impressive line-up of bottled Mulled Wine(350ml/$88) and festive bottled cocktails(350ml/$88) for the upcoming holiday season. The Yule is stronger, and has a spicy kick, while the Joyeux Noel, which is my favourite of the lot, is an exceptional ensemble that's particularly delicious, and exceedingly easy on the palate. I gulped down 2 glasses even before I finished my cakes! The mulled wine really warmed my heart and made me smile as it reminded me of my Christmas holiday in Vienna, where I was strolling through the iconic Christmas markets with a cup of warm mulled wine in hand. The cocktails are best paired with the pretty yule logs from Dolcetto and, trust me, you won't go wrong bringing this winning combination to your festive revelries.

If you're looking for the best turkey, best ham and best log cake in Singapore for Christmas 2020, I hope this list helps! Have a magical and food-filling Christmas, everyone!!!