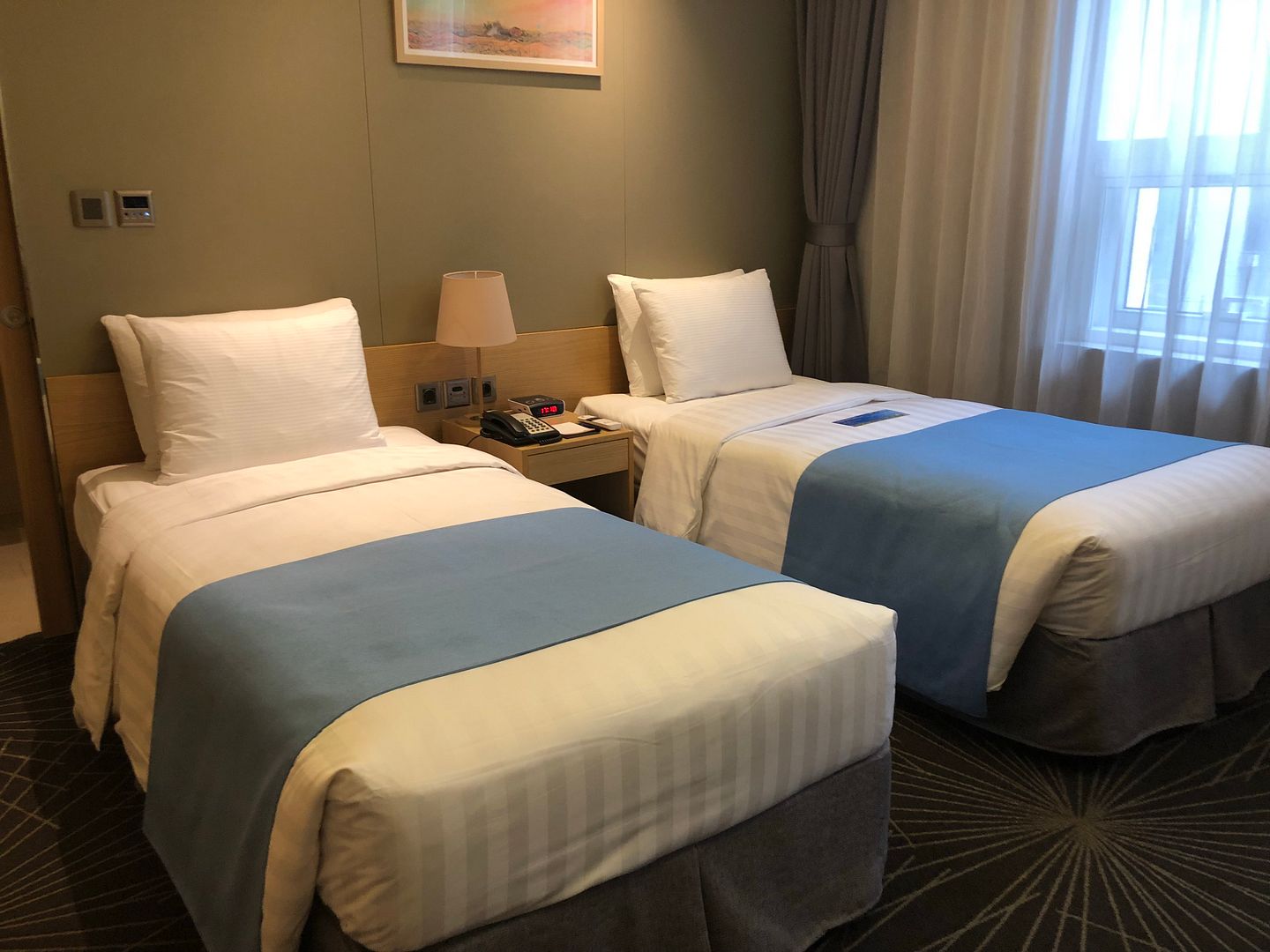 As we all know, most tourists choose to stay in Myeongdong when visiting Seoul as it's conveniently located and it has all the beauty and fashion stores that tourists love to shop at. Therefore, it's no surprise that there are many hotels in Myeongdong, and we are often spoilt for choice. Prices can be quite exorbitant, especially during peak seasons, as expected. My family of 4 visited Seoul in May and chose Days Hotel as it was reasonably priced and is situated just by the main road, so we could always catch a cab easily. We got 2 twin rooms, and were quite satisfied with what we got.
The room is not big but it offers everything that's essential. The TV could definitely be a better and bigger model but I'm not fussed since I don't spend much time in the room, apart from when I'm sleeping.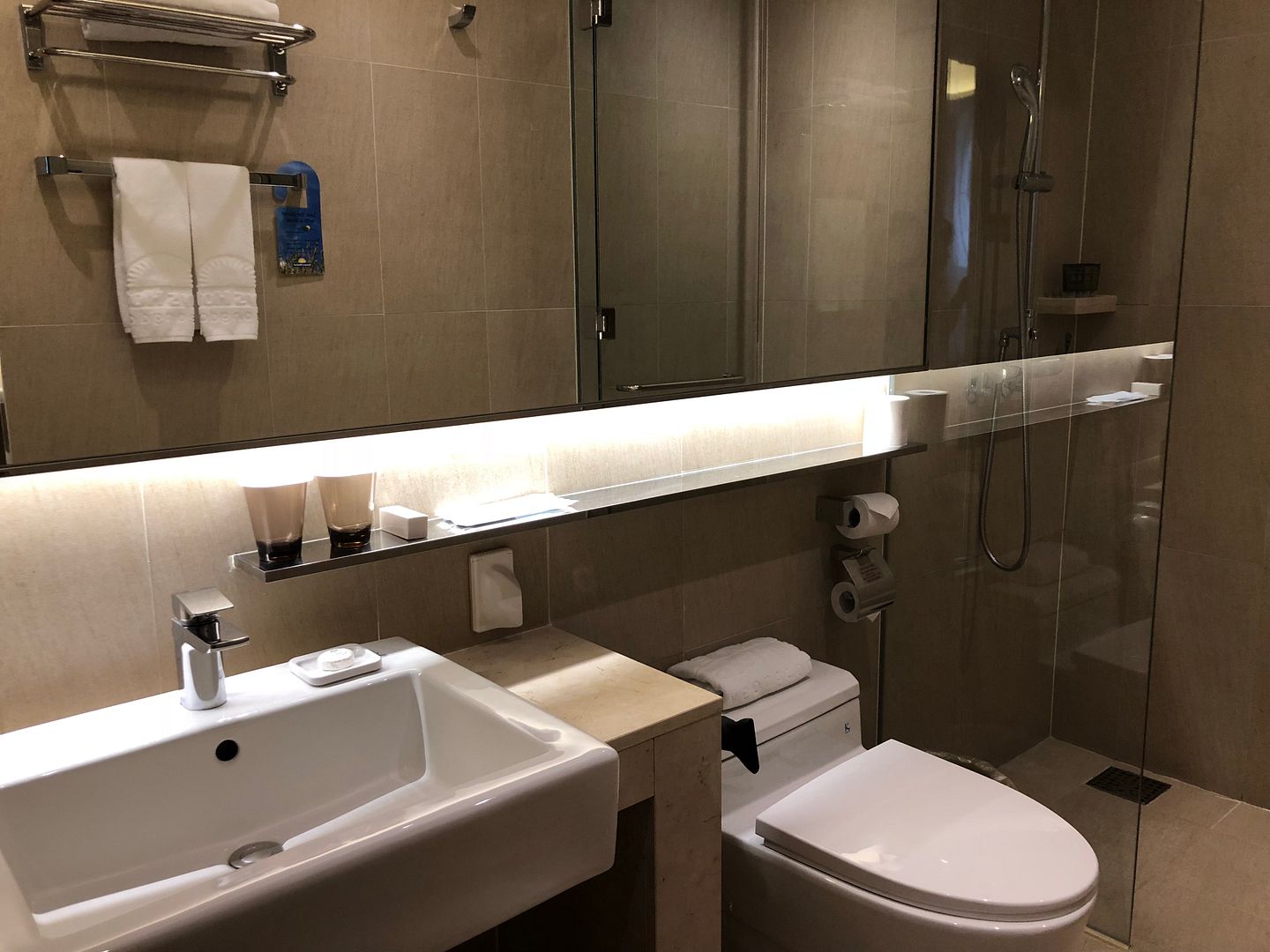 It's not fancy, and doesn't offer premium amenities but the 3-star hotel is comfortable enough for a good night's sleep and wouldn't burn a hole in your pocket. We paid about $1700 for 7 nights for both rooms, which was pretty good value! The staff were really friendly and nice which honestly isn't the usual service standard over in Seoul, so we were pleasantly surprised. We had a good stay and the staff were always more than willing to help if we needed anything(such as directions, or calling a cab to the airport for us etc). It's right next to Isaac Toast which sees a long queue everyday, and just a short walk from the subway/metro. It's surrounded by beauty stores, fashion houses, convenience stores, street food stalls, restaurants and shopping streets.
I would recommend younger travellers to stay in Hongdae as there's way more to do over there. Hongdae is livelier and has great vibes. The shopping streets are filled with accessories and clothes for youngsters, cafes are everywhere, there are live bands, and huge grass patches for picnics, lotsa bars and clubs etc. Myeongdong is more suited for families and travellers who prefer not to stay near nightlife, and tourists who want to shop till they drop as all the famous brands are congregated here. I stayed in Hongdae for a month back in 2012 and it was a great experience. I love exploring the neighbourhood and going to a new cafe everyday. But I also wasn't able to sleep well because I stayed right next to Cocoon (a night club), and it was so noisy every single night as the Koreans party till 6am in the morning. So choose your accommodation wisely!
Heading to Seoul? Check out these articles :
107 Toegye-ro, Chungmuro 1(il)-ga, Jung-gu, Seoul, South Korea