Melbourne is the cultural capital of Australia, and it has also been voted the most liveable city for many years running. With charming laneways studded with quaint outfits, a rich coffee culture, and a captivating food scene, Melbourne has something new or hidden every corner you turn. Having stayed here for more than 8 months, I've come to love this city more than my very own country. Dining out is definitely an expensive affair in Australia, so make sure you're spending your money at places that are worth it!
Here's a list of my favourite restaurants, which are also, obviously, the best in my book.
Cumulus
If you're a big foodie, Cumulus Inc. should be a familiar name to you. I've put off dining here because, honestly, I haven't heard great stuff about the food here. When my friend was in town, and we were looking for a dog-friendly brunch spot, Cumulus Inc. popped up and I finally decided to visit. And boy am I glad I did. The Tuna Tartare, Gnocchi, and Potatoes were pretty amazing.

45 Flinders Ln, Melbourne VIC 3000
Monday - Friday : 7am - 11pm
Saturday - Sunday : 8am - 11pm


Embla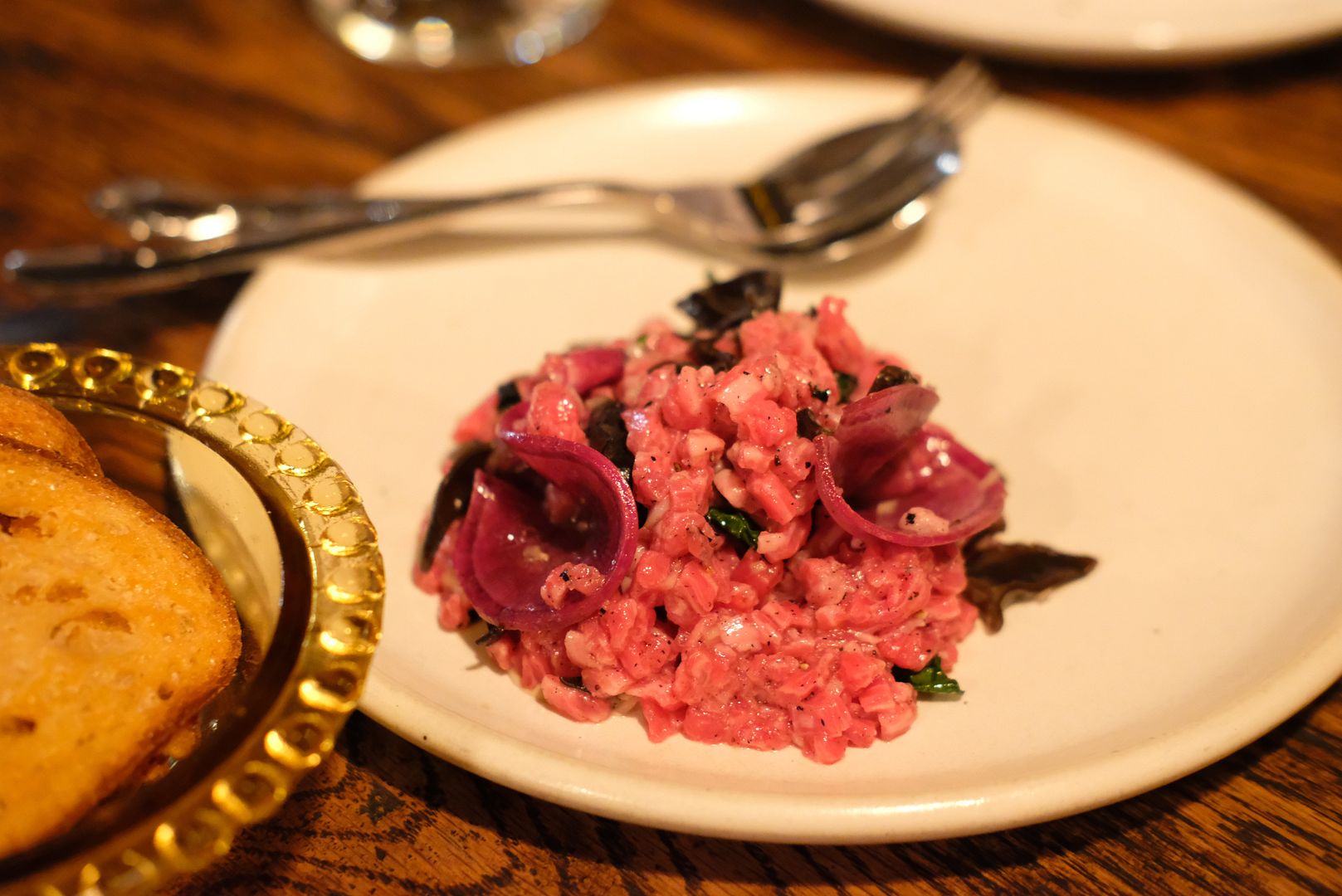 It's difficult to get a table at Embla. We queued for quite some time in the cold before we were shown a table. The wait was definitely worth it! The smaller bites were fantasticand left an impression more than the bigger plates did! And that sourdough that we had? Phenomenal! We really enjoyed our meal here. Service was awesome as well!

122 Russell St, Melbourne VIC 3000, Australia
Monday - Tuesday : 3pm - 12am
Wednesday - Saturday : 12pm - 12am


Osteria Ilaria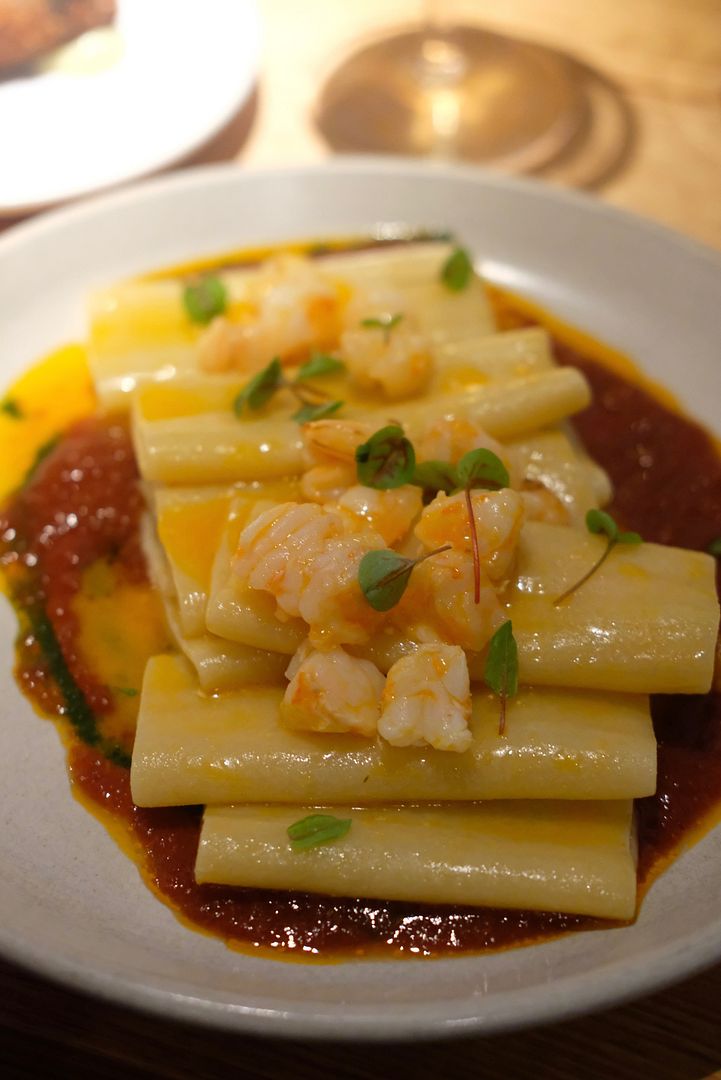 I dined at Tipo 00 back in 2017 and Osteria Ilaria in 2019. I felt that Osteria Ilaria is better but I think most people would disagree. I would really recommend the Paccheri Pasta and Coco Gnocchi which are still on the menu today!

367 Little Bourke St, Melbourne VIC 3000, Australia
Monday - Saturday :1130am - 1030am


Cutler & Co


11-year-old Cutler & Co is frequently touted as one of the best restaurants in Melbourne. The fancy restaurant is bathed in a warm glow, and the ambience is just lovely. The two of us tried so many items that before the huge T-bone steak arrived, I was already full. The dish that was the most memorable was definitely the quail! If you're looking for the perfect place for date night, or a venue to celebrate a fancy occasion, Cutler & Co is a great choice! Service was impeccable as well.

55/57 Gertrude St, Fitzroy VIC 3065, Australia
Thursday - Saturday : 6pm - 10pm
Sunday: 12pm - 10pm



San Telmo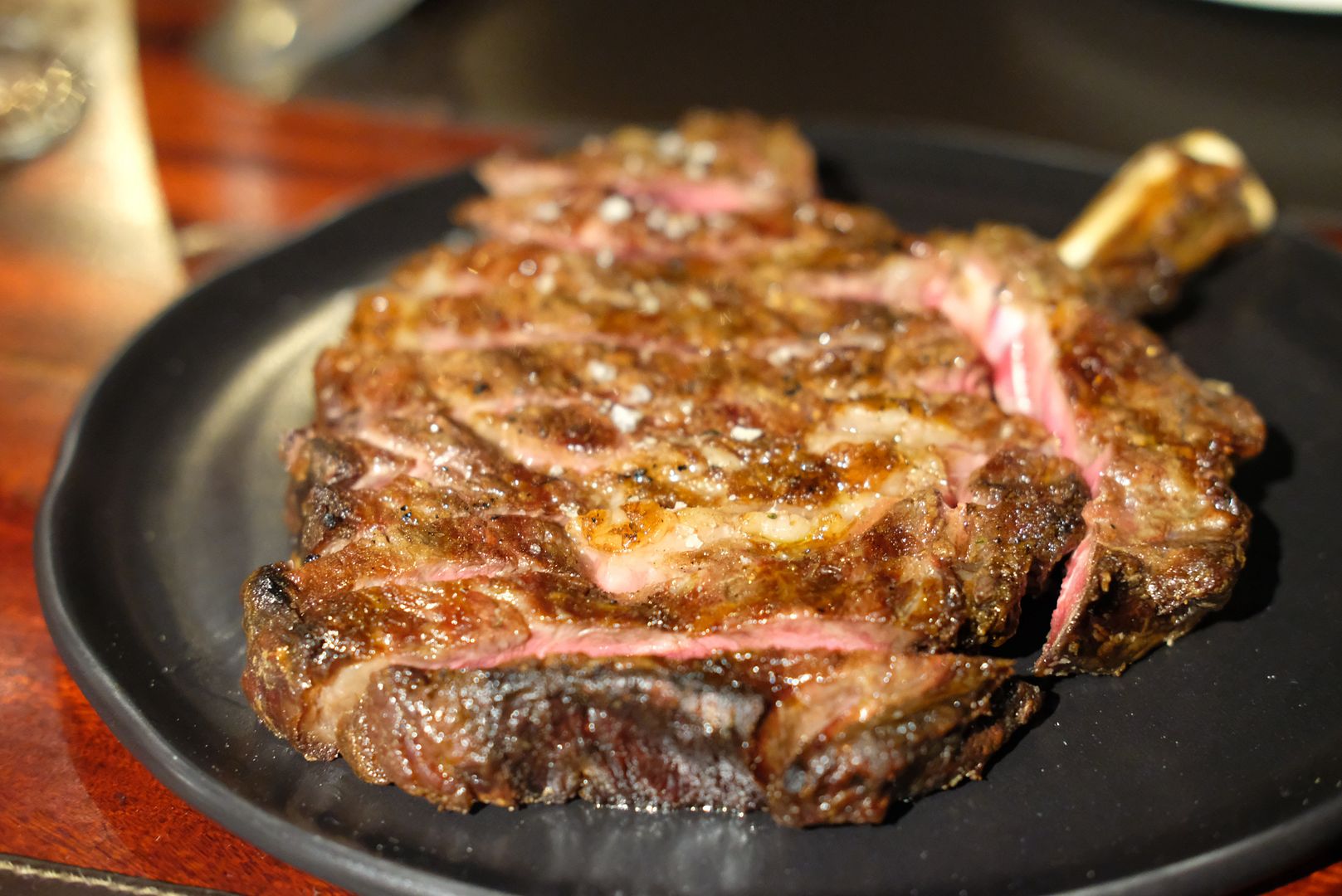 San Telmo is an Argentinian restaurant that serves up a mean steak and great wine! The place is perfect for big groups so if you're looking to dive into brilliant meats with your pals, this is the place for you.

14 Meyers Pl, Melbourne VIC 3000, Australia
Monday - Wednesday : 6pm - 10pm
Thursday - Saturday : 12pm - 430pm, 6pm - 10pm
Sunday : 12pm - 430pm


Tommy Ruff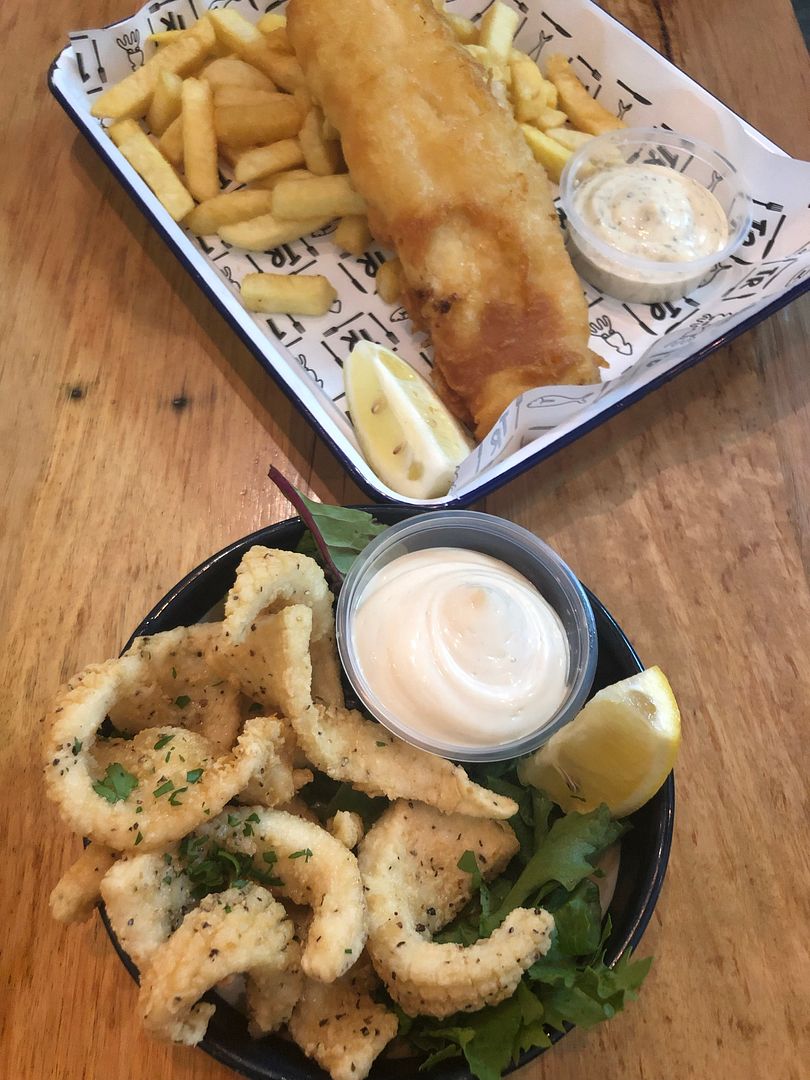 Hands down the best fish and chips in Melbourne! I heard from a bunch of Singaporean friends about how good the fish and chips here were so I had to visit. True enough, the fish and chips were awesome! Anyway, when it comes to fish and chips in Aussie, I find that flake always tastes the best!

121 Chapel St, Windsor VIC 3181, Australia
Sunday - Thursday : 1130am - 9pm
Friday - Satuday : 1130am - 10pm


Thirty Eight Chairs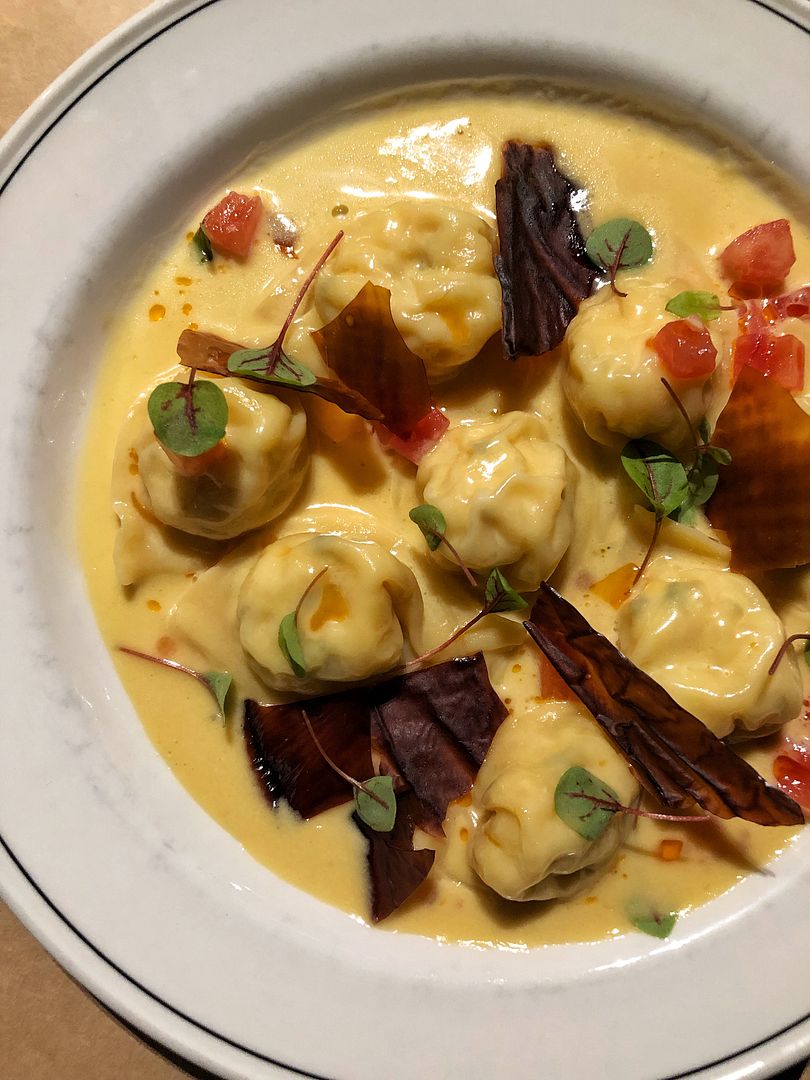 38 Chairs was an unexpectedly good find. We were in the area watching a hockey game and decided to find a restaurant with outdoor seating for dinner because we had little Snuffles with us. We were so glad to have found 38 Chairs! The food was pricey but it was good. This Tortellini with Lobster Meat in Lemon Butter Sauce was mage. Portion was small though!

4 Bond St, South Yarra VIC 3141, Australia
Sunday - Wednesday : 5pm - 9pm
Thursday : 12pm - 9pm
Friday - Saturday : 12pm - 10pm


Matilda 159


Everyone knows of Scott Pickett, and everyone knows of Estelle by Scott Pickett(ESP). Widely regarded as one of the best restaurants in Melbourne, ESP has shut its doors after the hugely successful opening of Matilda 159 at Domain in South Yarra. Matilda 159 sits in a quiet neighbourhood, and occupies the middle spot in a row of popular restaurants. We made a reservation about 2 weeks in advance, and I'll advise that you make one as early as possible to secure better timeslots, or even a table at all. While our visit here (shortly after its opening) was a tad disappointing, my friend's visit which took place much later apparently was a fantastic one. So, I would say they definitely deserve a visit!

Find out more here

159 Domain Rd, South Yarra VIC 3141, Australia
Monday - Thursday : 530pm - 10pm
Friday : 12pm - 3pm, 530pm - 10pm
Saturday - Sunday : 11am - 2pm, 530pm - 10pm


IDES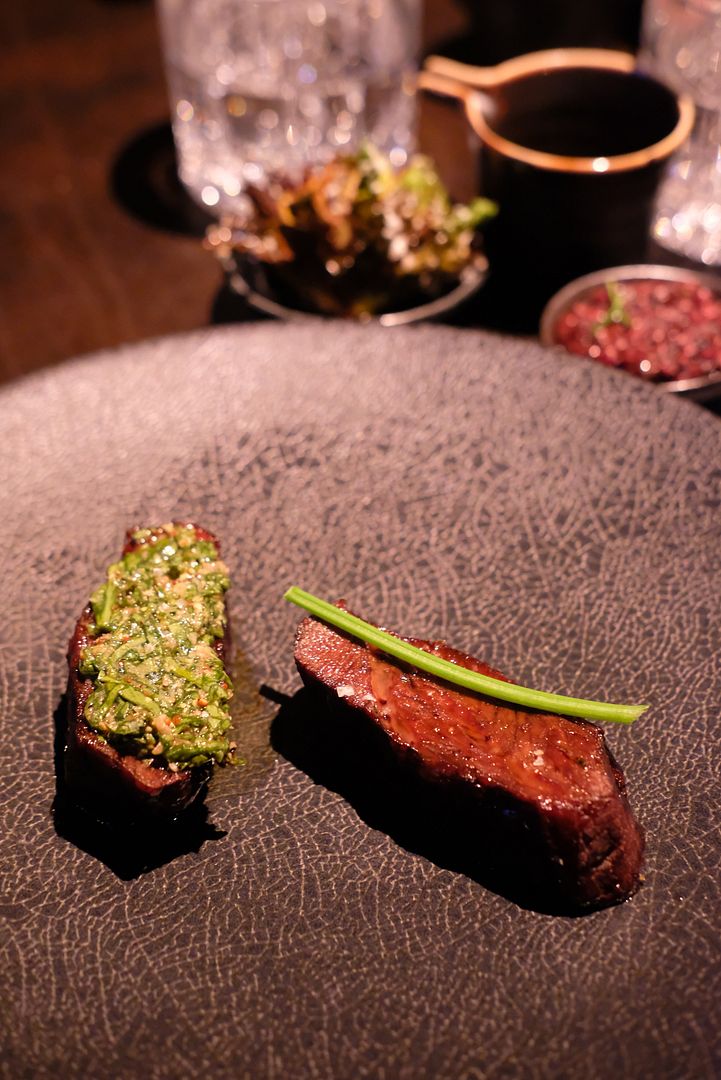 When I visited IDES, it had just opened not long ago. Helmed by Chef Peter Gunn who had stints at Attica and Ezard, IDES sounded very promising. We each had the 4 course dinner and added on oysters and Cos lettuce. I thought the beef was not too bad and the dessert which came in the form of a little black box accompanied by a small hammer was very interesting. To be honest, I expected better but I guess the restaurant was still way too new to be judged. I'm sure it's way better now!

92 Smith St, Collingwood VIC 3066, Australia
Wednesday - Saturday : 6pm - 9pm
Sunday : 12pm - 2pm


Stokehouse


A celebration at a seaside restaurant just always seems more romantic. Whether it is Christmas Eve, or Valentine's Day, Stokehouse along St Kilda Beach is dressed to impress. The restaurant sits on the second level and offers an amazing view of the ocean (depends on where your table is of course). If you're sitting right smack in the middle, by the window, you'll have a great view of the ocean and sunset.
The fish and chips was nothing like what I've encountered before. The batter was really thin and crisp, and the fish was firm, lightly moist, and sweet. The fish wasn't as springy, or as juicy as what I'm used to, but it was amazing! Even the fries were delicious. I enjoyed the dish thoroughly.

Find out more here

St Kilda Beach
30 Jacka Blvd, St Kilda
Monday - Sunday :12pm - late


Movida Original


With three outlets in the CBD, MoVida is definitely doing something right. The Caballa Ahumada($6.50) was absolutely amazing. Cold smoked Spanish mackerel is brilliantly paired with a delicious pine nut gazpacho sorbet. This is seriously fantastic, and don't be surprised if you find that one portion is not enough!

Find out more here

1 Hosier Lane, (off Flinders St), Melbourne, VIC 3000
Daily : 12pm - 330pm, 530pm - 1030pm


Movida Aqui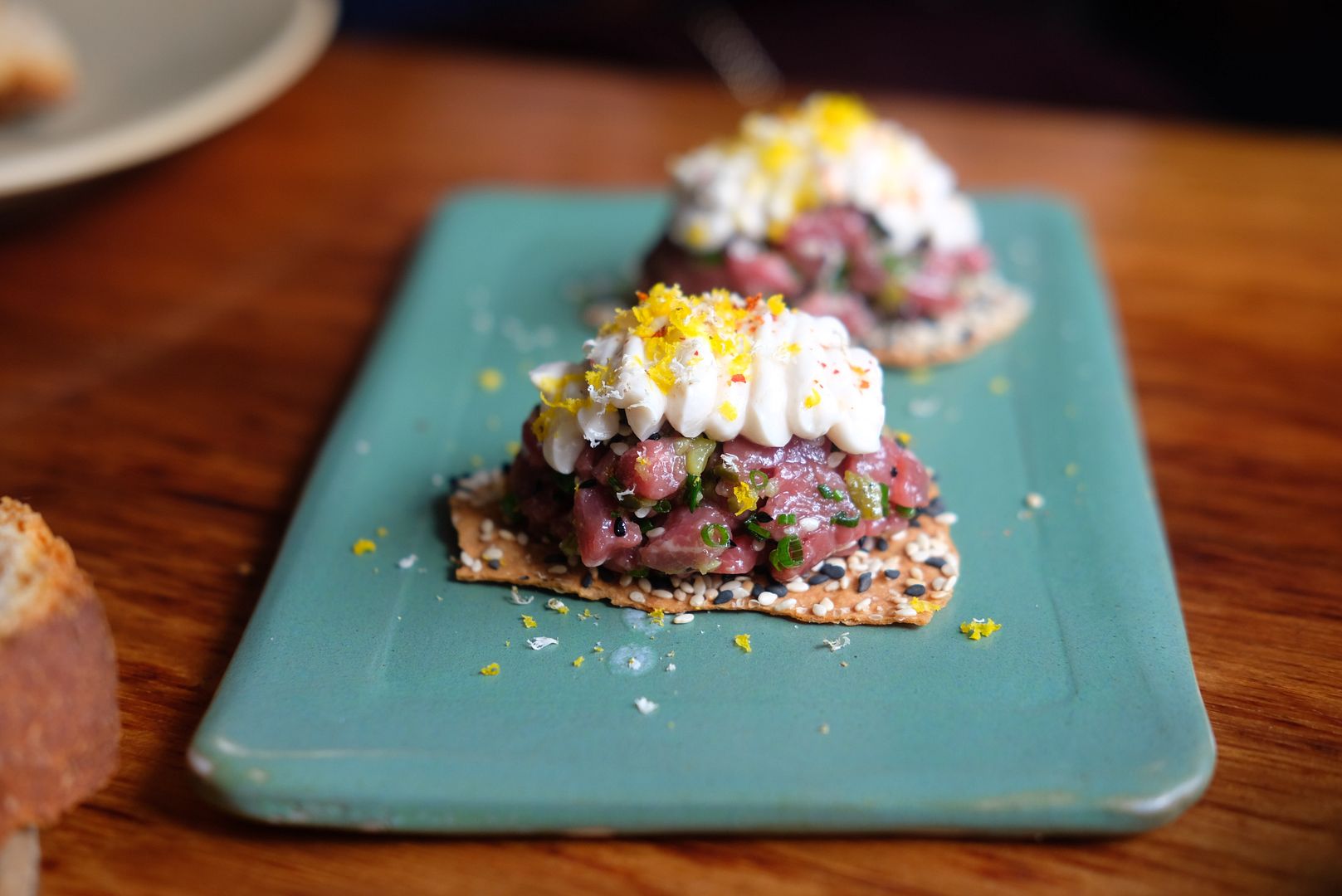 There's a reason why the MoVida brand is doing so well. I've been to MoVida Original 3 times, and MoVida Next Door once, before my visit to MoVida Aqui. All my previous visits were during dinnertime. I didn't quite enjoy my dinner at MoVida Next Door but maybe I just didn't order the right stuff. Lunch at MoVida Aqui was pretty good!

1 NAB building, 500 Bourke St, Melbourne VIC 3000, Australia
Monday - Friday : 12pm - 330pm, 530pm - 1030pm
Saturday : 530pm - 1030pm


Asian Fusion
Red Spice Road


Consistently sending out delicious South East Asian-fusion dishes, Red Spice Road is one restaurant that I always recommend. The small plates may look enticing, but I suggest skipping them, and opt for the big plates instead. You have to order the Malaysian Duck Curry and Pork Belly!

27 McKillop St, Melbourne VIC 3000
Daily : 12pm - 3pm, 5pm - 10pm



Rice Paper Sister


I've been to Rice Paper Sister a couple of times and it's one of the eateries that I'll usually recommend to my friends. If you guys don't already know, I used to rave about Rice Paper Scissors all the time so I was equally excited to dine at Rice Paper Sister when it first opened. My recent visit here was quite delightful, and I have to say that the food here has become better than the food at their sister outlet.

Find out more here

15 Hardware Ln, Melbourne VIC 3000
Sunday - Thursday : 12pm - 3pm, 530pm - 10pm
Friday - Saturday : 12pm - 11pm


Sunda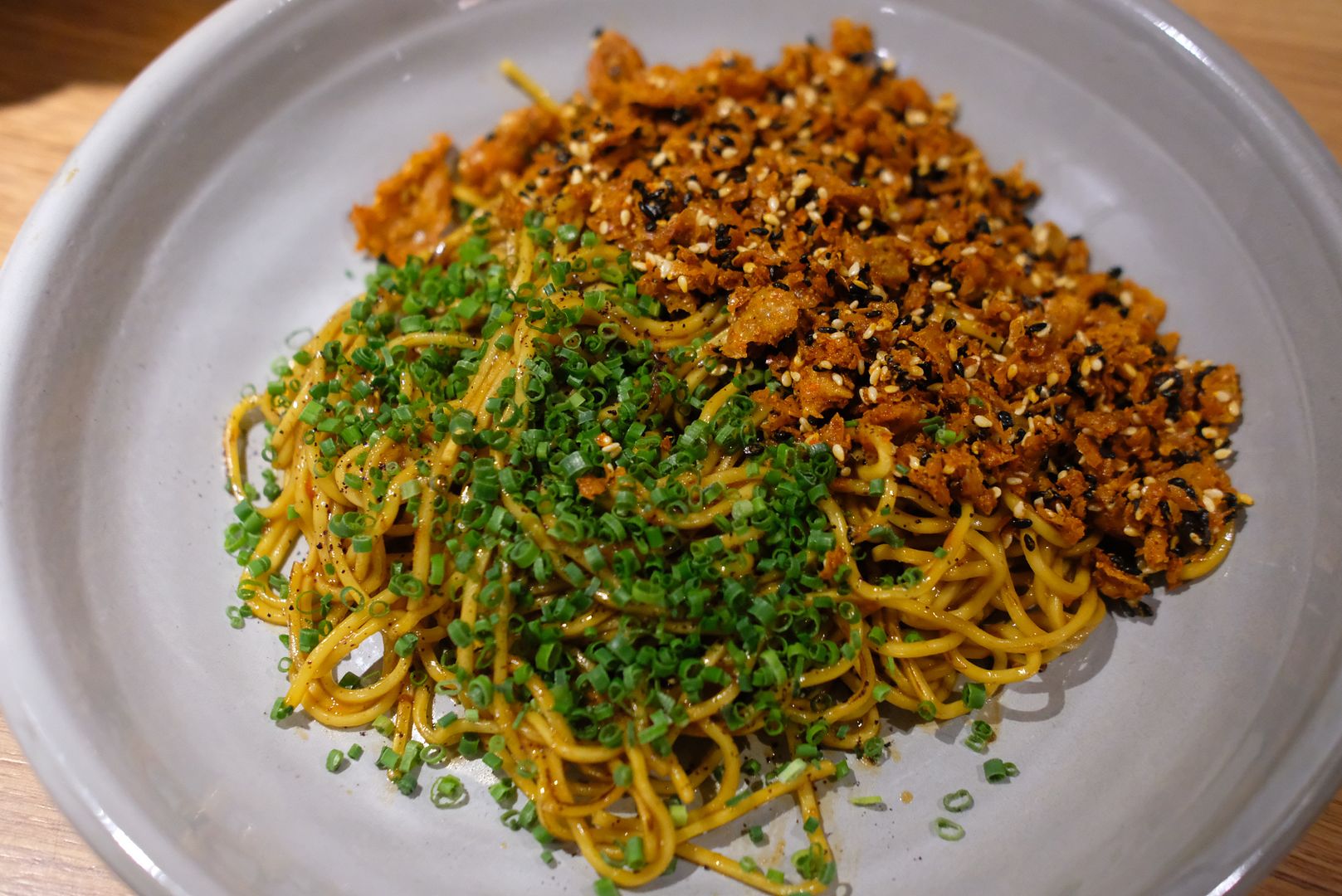 Sunda's menu is heavily influenced by South East Asian flavours. Their renditions of familiar dishes such as rendang, egg noodles, and otah, were very interesting. I didn't expect the dishes to be spicy but a few of them actually packed quite a punch(my spice tolerance level is practically negative though).

18 Punch Ln, Melbourne VIC 3000, Australia
Thursday - Saturday : 530pm - 11pm


Japanese
Komeyui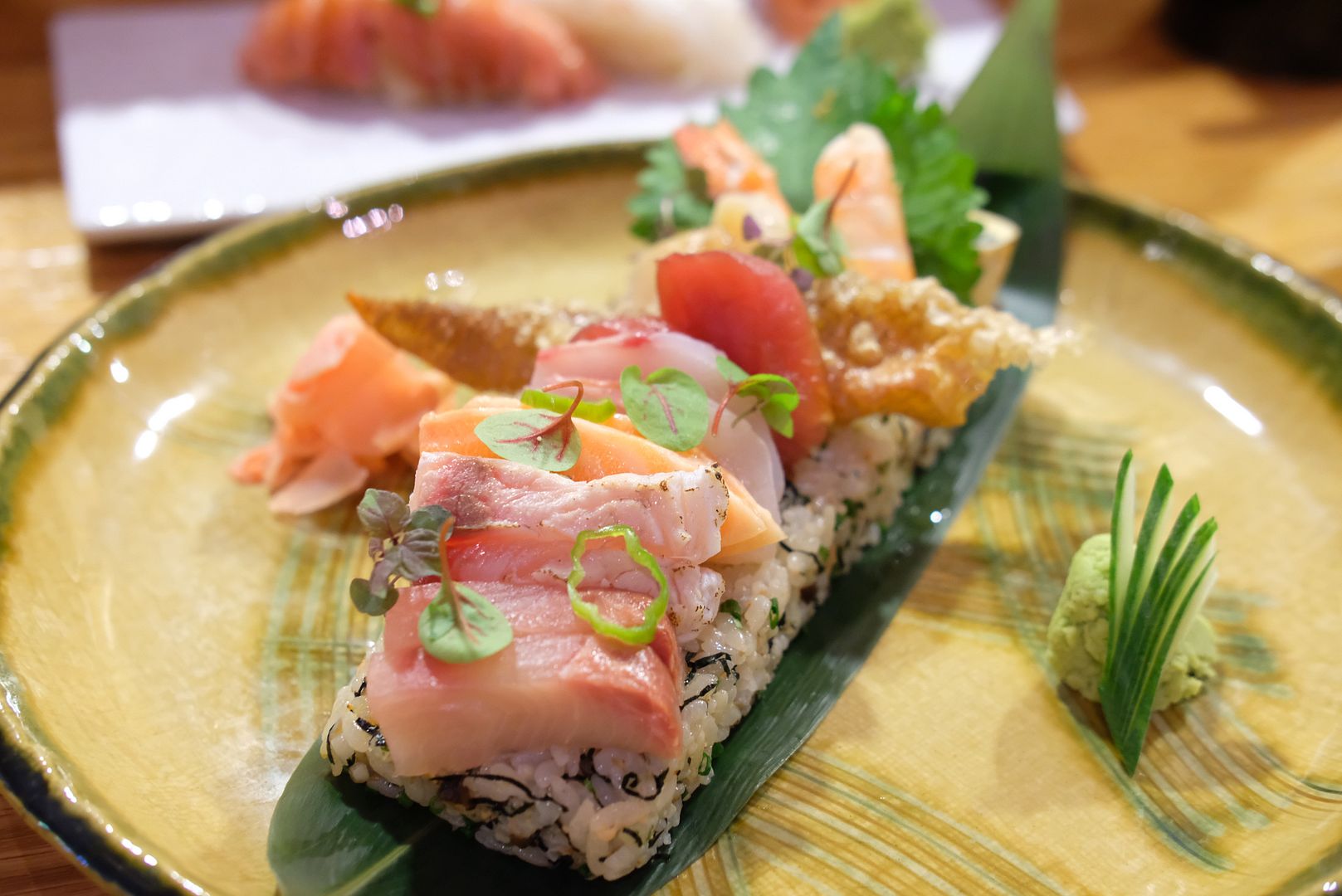 Japanese food in Melbourne is highly disappointing. I didn't find a Japanese restaurant that I will revisit until I visited Komeyui in Port Melbourne. I heard that the restaurant is frequented by many Japanese nationals. That definitely says something about the standard of the food here. After we've taken our seats, we were presented with a menu of the day, and the usual menu. I have to say that the menu is pretty extensive!

The otoro was just glorious and absolutely delish. The tuna was adequately thick, and exceptionally fatty. I was grinning from ear to ear as the otoro melted slowly in my mouth. So good, I had to have another!

Find out more here
396 Bay Street
Port Melbourne, VIC 3207
Tuesday - Sunday : 12pm - 3pm, 530pm - 10pm

Minamishima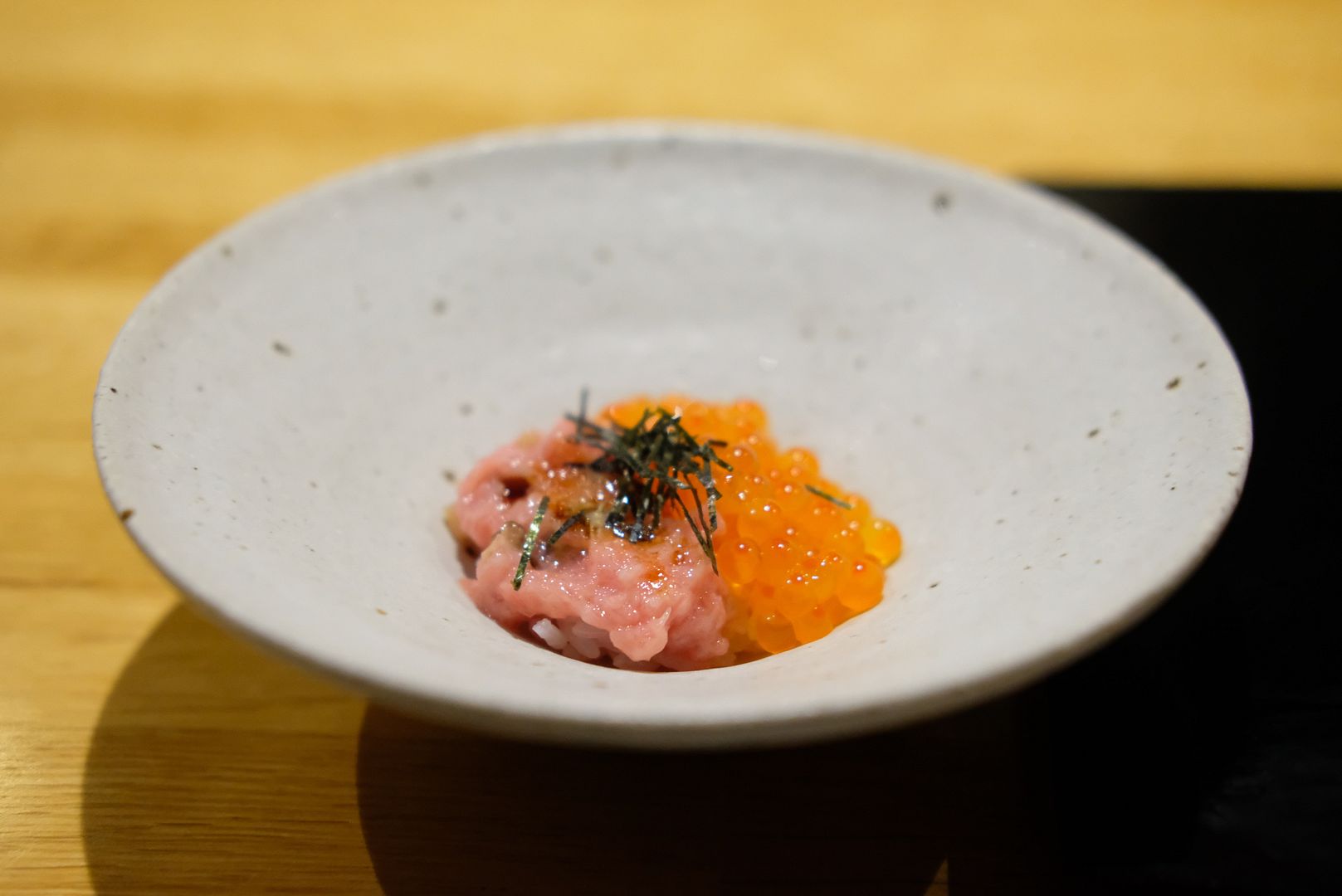 I've always spoken about how hard it is to find good Japanese food in Melbourne. It's hard finding good sushi, much less a nice omakase. Minamishima probably offers the best Japanese food and omakase in Melbourne. It was pretty good but don't expect the standard to be as good as what we get in Singapore. But if you're craving for decent sushi or are looking to take your significant other out for a fancy Japanese dinner, Minamishima is probably your best bet.

4 Lord St, Richmond VIC 3121, Australia
Tuesday - Saturday : 530pm - 10pm



Koko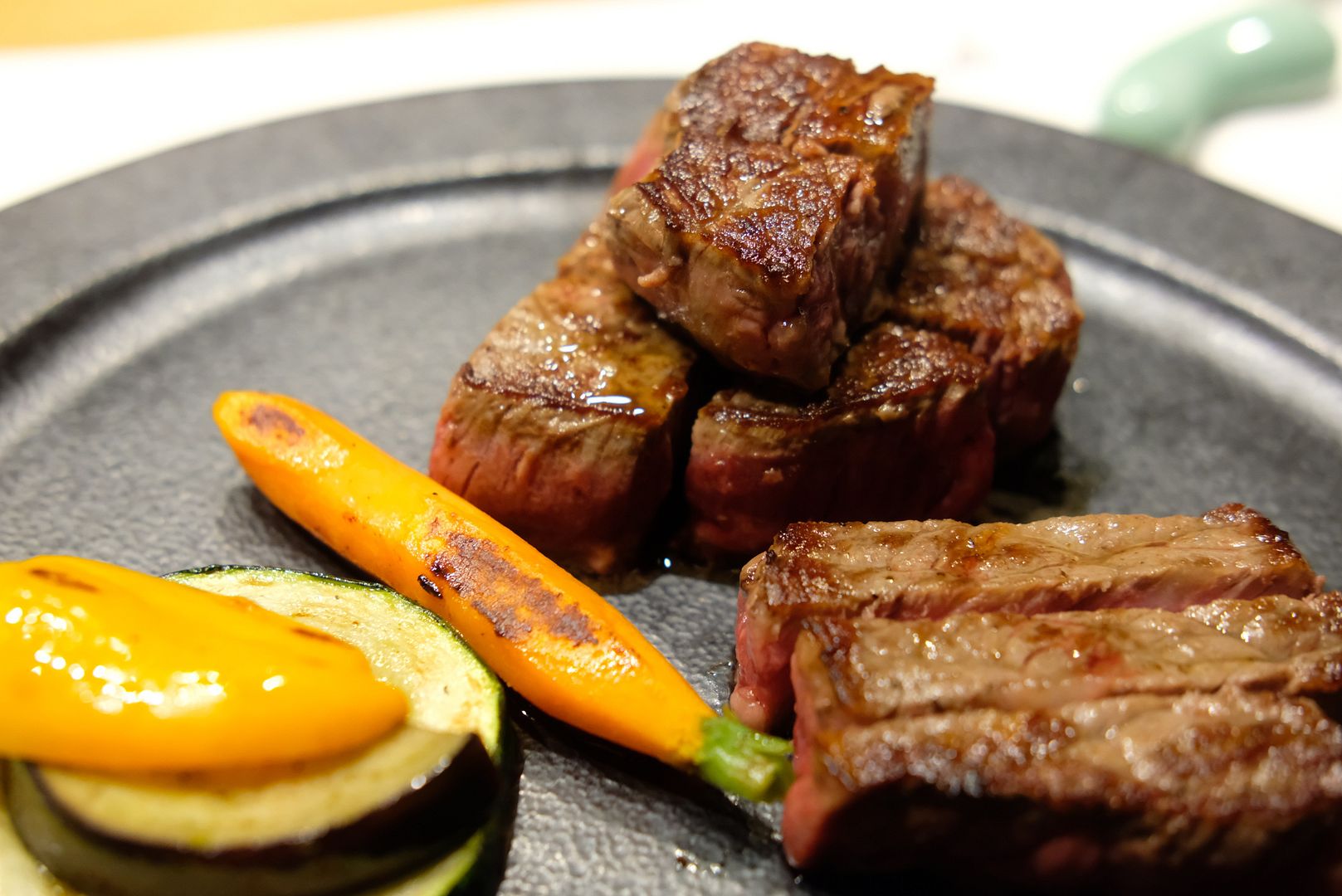 Koko at Crown Melbourne is a household name. Known for authentic teppanyaki, the popular and elegant restaurant sends out sushi and a la carte dishes as well. Be sure to get a reservation in days before your visit to avoid disappointment!

Find out more here

Level 3 Crown Towers, Crown Melbourne
8 Whiteman Street
Southbank VIC 3006
Sunday - Thursday : 12pm - 230pm, 6pm - 10pm
Friday - Saturday : 12pm - 230pm, 6pm - 1030pm


Bincho Boss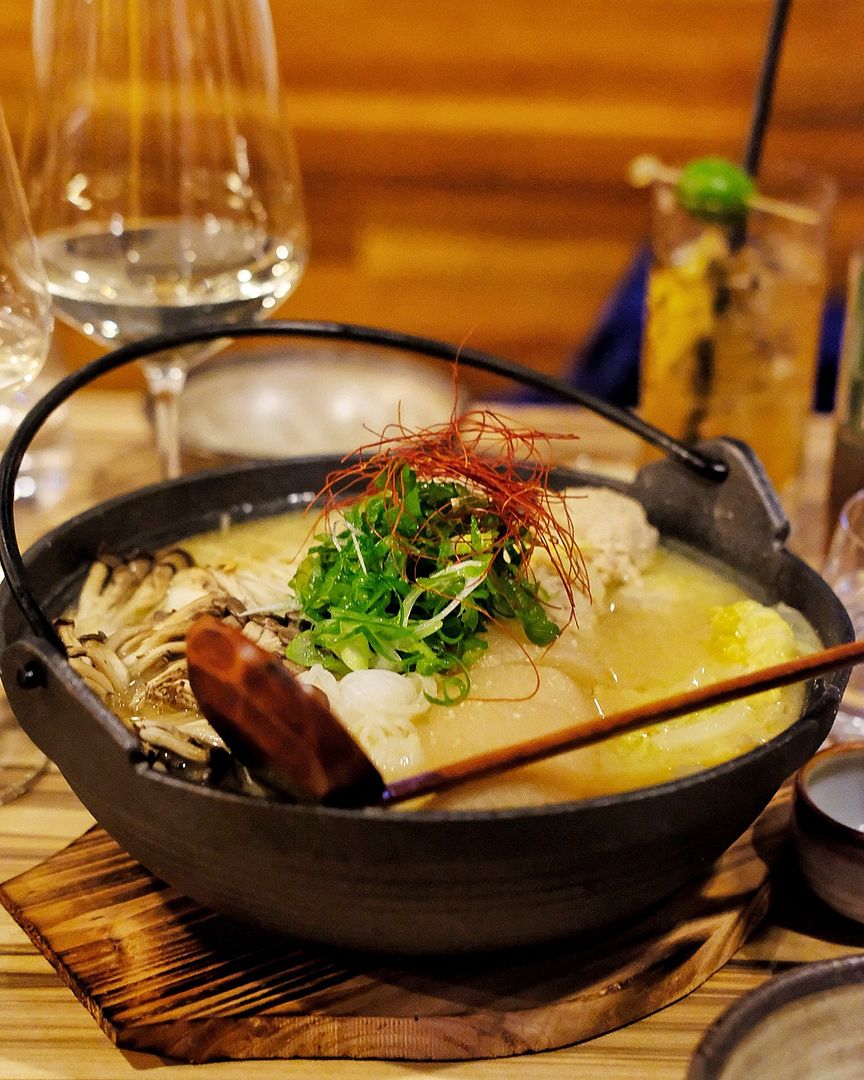 Opened by a team of young Singaporeans who have been in Melbourne for years, Bincho Boss is the cool kid on Little Bourke Street. Come by for modern izakaya and delicious cocktails!

383-385 Little Bourke St, Melbourne VIC 3000, Australia
Monday - Wednesday : 12pm - 230pm, 5pm - 9pm
Thursday - Saturday : 12pm - 930pm

I definitely missed out on big names like Attica and Vue de Monde as I didn't get to try them. But I did visit Kisume, Ezard, Chin Chin, Coda, Lucy Liu, Nobu, and Tipo 00(even though it's the sister restaurant of Osteria Ilaria) and I didn't think they lived up to the hype and expectations. Could have been their "off" day while I was there.
When I'm asked what's the best cuisine or food in Melbourne, I always say Asian Fusion. So if you're ever unsure where to go, an Asian Fusion restaurant would be the safest choice, in my opinion.

Hope my list helps! (: